News articles on climate change

---
Mongabay.com news articles on climate change in blog format. Updated regularly.






Seals used for climate change research

(08/11/2008) Animals have aided humanity for millennia. We are used to considering animals like dogs, horses, cows, and lamas as utilitarian in a very direct way, but what about elephant seals?
Fossils grant new insight into the Antarctica's natural history

(08/07/2008) At one time an alpine lake was inhabited by mosses and diatoms; insects such as beetles and midges crawled among sparse ferns and various crustaceans lived amid the lake's calm waters. This tundra-like landscape was the last stand of life in Antarctica, and it existed up to 14 million years ago before suddenly vanishing.
New mapping system shows how detailed climate changes will affect species

(08/06/2008) A new computer simulation from the Nature Conservancy shows greater detail than ever before on how climate change will affect the world's biodiversity, according to an article in New Scientist. In worst case scenarios—using the example of Bengal tigers in Sundarbans mangrove forest—the article's author, Peter Aldhous, writes that some species will be forced into a "condemned cell", literally having no-where to go while their region becomes inhabitable.
Private equity firm to sell biodiversity offsets from rainforest conservation

(08/06/2008) An investment firm has launched the first tropical biodiversity credits scheme. New Forests, an Australia-based company, has established the Malua Wildlife Habitat Conservation Bank in an attempt to monetize rainforest conservation. The "Malua BioBank" will use an investment from a private equity fund to restore and protect 34,000 hectares (80,000 acres) of formerly logged forest that serves as a buffer between biologically-rich forest reserve and a sea of oil palm plantations.
Moving species may be only way to save them from climate change

(07/17/2008) Desperate times call for desperate measures, according to a new paper in Science. conservation scientists from the US, the UK, and Australia are calling for the consideration of a highly controversial conservation technique: assisted migration. According to the policy piece, species would be relocated to sites "where they do not currently occur or have not been known to occur in recent history".
Pine beetles attack Canada, boosting GHG emissions

(07/10/2008) The mountain pine beetle, a small tree-devouring insect, has deforested an area of British Columbia the size of Louisiana — over 130,000 square kilometers. The 5 millimeter insect is a perfect tree-destroying machine. The beetles bore through the tree's bark to reach the phloem of the tree, which contains the tree's organic nutrients. The beetles then feed on these nutrients and lay their eggs. The trees defend themselves by secreting extra resin, but the beetles are often able to combat this by releasing a blue fungi. In about two weeks time, the tree turns a tell-tale red and essentially starves to death. The mountain pine beetles move on.
Some grasslands resilient against climate change, according to 13 year study

(07/07/2008) In Buxton, England--a spa town lying in the county of Derbyshire--scientists have spent 13 years subjecting grasslands to temperature increases and precipitation shifts consistent with climate change predictions. Considered one of the longest studies of climate change on natural ecosystems, the grasslands of Buxton proved surprisingly resilient to most of the effects of climate change.
CO2 emissions could doom fishing industry

(07/03/2008) Aside from warming climate, rising carbon dioxide emissions are contributing to ocean acidification, threatening sea live, warn researchers writing in the journal Science. This trend makes it all the more important to reduce emissions, argue the authors.
Nestle Chairman: Biofuels are "ethically indefensible"

(06/14/2008) The emergence and expansion of biofuels produced from food crops has exacerabted world's agriculture and water crisis and is a bigger short-term threat than global warming, argued Peter Brabeck-Letmathe in an editorial published Thursday in the Wall Street Journal Asia.
Bush Administration: global warming is real and a threat to the U.S. economy

(05/28/2008) The Bush Administration today released a court-ordered assessment on climate. The report — titled "Scientific Assessment of the Effects of Global Change on the United States" — says human-driven climate change will damage ecosystems and pose challenges to key sectors of the U.S. economy including agriculture and energy.
Environmental damage costs $4.8 trillion annually

(05/28/2008) Environmental damage and biodiversity loss in forest ecosystems costs 2.1 to 4.8 trillion dollars per year, according to a report released Thursday at the UN Convention on Biological Diversity meeting in Bonn, Germany.
Forest carbon credits could guide development in Congo

(05/28/2008) An initiative to reduce greenhouse gas emissions by offering carbon credits to countries that reduce deforestation may be one of the best mechanisms for promoting sustainable development in Central Africa says a remote sensing expert from the Woods Hole Research Center (WHRC). Dr. Nadine Laporte, an associate scientist with WHRC who uses remote sensing to analyze land use change in Africa, says that REDD could protect forests, safeguard biodiversity, and improve rural livelihoods in Democratic Republic of Congo (DRC) and other Central African nations.
Global warming harming plant-eating animals in the Arctic

(05/21/2008) Climate change is making it more difficult for plant-eating animals in highly seasonal environments like as the Arctic to locate food, according to a new study published in the online edition of the journal Proceedings of the Royal Society B.
Defaunation, like deforestation, threatens global biodiversity

(05/20/2008) Loss of wildlife is a subtle but growing threat to tropical forests, says a leading plant ecologist from Stanford University. Speaking in an interview with mongabay.com, Dr. Rodolfo Dirzo says that the disappearance of wildlife due to overexploitation, fragmentation, and habitat degradation is causing ecological changes in some of the world's most biodiverse tropical forests. He ranks defaunation — as he terms the ongoing biological impoverishment of forests — as one of the world's most significant global changes, on par with environmental changes like global warming, deforestation, and shifts in the nitrogen cycle.
Carbon market could fund rainforest conservation, fight climate change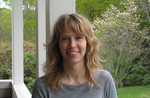 (05/19/2008) A mechanism to fund forest conservation through the carbon market could significantly reduce greenhouse emissions, help preserve biodiversity, and improve rural livelihoods, says a policy expert with the Woods Hole Research Center (WHRC) in Massachusetts. In an interview with mongabay.com, WHRC Policy Advisor and Research Associate Tracy Johns says that Reducing Emissions from Deforestation and Degradation (REDD), a proposed policy mechanism for combating climate change by safeguarding forests and the carbon they store, offers great potential for protecting tropical rainforests.
U.S. climate policy could help save rainforests

(05/14/2008) U.S. policy measures to fight global warming could help protect disappearing rainforests, says the founding partner of an "avoided deforestation" policy group. In an interview with mongabay.com, Jeff Horowitz of the Berkeley-based Avoided Deforestation Partners argues that U.S. policy initiatives could serve as a catalyst for the emergence and growth of a carbon credits market for forest conservation. REDD or Reducing Emissions from Deforestation and Degradation is a proposed policy mechanism that would compensate tropical countries for safeguarding their forests. Because deforestation accounts for around a fifth of global greenhouse gas emissions, efforts to reduce deforestation can help fight climate change. Forest protection also offers ancillary benefits like the preservation of ecosystem services, biodiversity, and a homeland for indigenous people.
No longer a fan of Earth Day

(05/01/2008) After April 22nd of this year, I am no longer a fan of Earth Day. It has become a strange pseudo-holiday that allows individuals, governments, corporations, and the media to focus a miniscule spotlight on our environmental crises, and then breathe a sigh of relief over the following days and weeks as they to go back to their old ineffectual ways. It is a day to stem the guilt of the sorry state of our natural—and 'civilized'—world. It is not a day where environmental education actually reaches the masses, or when people wake to the need—not the luxury—to change our ways. It is the opposite: a chance to feel good about our time's greatest crisis.
No sacrifices to ending deforestation in the Amazon, only gains

(04/29/2008) Regular columnist and co-creator of Brazil's environmental news website, O Eco, Sergio Abranches has great credibility in Brazil's eco-awakening. A professor of political science, Abranches uses his unique talents to reach a widening audience in Brazil for environmental, energy, and climate change news and discussion. He speaks expertly on any number of topics: from Amazonian deforestation to the current food crises to economic and political transformations for a warming world.
Biodiversity key to fighting climate change

(04/29/2008) Scientists from Brown University have discovered that an ecosystem's productivity is directly linked to its diversity of plant species. The discovery has granted biodiversity new importance in the fight against climate change: the more productive the ecosystem the more carbon it captures.
Ozone-hole recovery may spur Antarctic warming

(04/24/2008) A full recovery of the stratospheric ozone hole could strongly modify climate change in the Southern Hemisphere and possibly amplify warming of the Antarctic continent, a new study finds.
Carbon dioxide, methane levels rise sharply in 2007

(04/23/2008) Atmospheric concentrations of carbon dioxide and methane rose sharply in 2007, according to NOAA. The U.S. weather agency said that global levels of atmospheric carbon dioxide, the primary driver of global climate change, climbed by 0.6 percent, or 19 billion tons in 2007. Methane levels increased by 27 million tons after nearly a decade with little or no increase.
Sunshine worsens Arctic sea ice melt

(04/21/2008) Arctic sea ice is increasingly vulnerable to sunny days, concludes new research published in the journal Geophysical Research Letters.
Scientists mark 50th Anniversary of the Keeling Curve

(03/27/2008) The Keeling Curve, the longest continuous record of atmospheric carbon dioxide levels based on measurements taken atop Hawaii's Mauna Loa, is now 50 years old. The record provided the first compelling evidence that atmospheric CO2 levels have been rising since the mid-20th century.
Black carbon pollution has big impact on climate

(03/24/2008) Black carbon, a form of particulate air pollution most often produced from biomass burning, cooking with solid fuels and diesel exhaust, has a warming effect in the atmosphere three to four times greater than prevailing estimates, according to scientists in an upcoming review article in the journal Nature Geoscience.
Markets could save forests: An interview with Dr. Tom Lovejoy

(03/20/2008) Market mechanisms are increasingly seen as a way to address environmental problems, including tropical deforestation. In particular, compensation for ecosystem services like carbon sequestration — a concept known by the acronym REDD for "reducing emissions from deforestation and degradation" — may someday make conservation a profitable enterprise in which carbon traders are effectively saving rainforests simply by their pursuit of profit. Protecting rainforests and their resident biodiversity would be an unintentional, but happy byproduct of profit-seeking endeavors.





Perennial ice disappearing in the Arctic receives little attention from the media

(03/19/2008) A big story came out on the loss of perennial ice in Arctic from NASA on Wednesday — and was mostly ignored by the media. Despite a colder winter than usual, the Arctic is losing its perennial ice (ice that lasts longer than a season) making the region even more susceptible to global warming. Perennial ice used to cover 50-60 percent of the Arctic. Results from this year's satellites show that perennial ice has decreased to less than 30 percent. In addition ice older than six years has declined from 20 percent in the eighties to six percent today.





Scientists target safe-climate future

(03/10/2008) Friends of the Earth, Australia, working in conjunction with many of the world's foremost climate scientists recently published a report which should have quickly pervaded into mainstream media. It is a detailed, 100-plus page manifesto imploring immediate, radical action beyond not only the proposed climate change responses by the IPCC, mainstream environmental agencies, and world governments but outside the procedures and proceedings of our national and international authorities. Coverage of the ground-breaking report, however, remains mostly in the realm of climate sites and blogs, absent not only from major sources such as Reuters and Associated Press, but even from major conservation and environmental new sites.





Emissions from deforestation offset by increased tree growth in the Amazon

(03/10/2008) An increase in carbon sequestration by trees in the Amazon has roughly offset total emissions from deforestation in the region since the 1980s. A new study, published in Philosophical Transactions of the Royal Society B, this trend may slow in the future, causing the world's largest rainforest to become a net source of carbon emissions and therefore contributing to climate change.





Climate change leave Arctic tundra vulnerable to fire

(03/06/2008) Research from ancient sediment cores indicates that a warming climate could make the world's arctic tundra far more susceptible to fires than previously thought. The findings are important given the potential for tundra fires to release organic carbon -- which could add significantly to the amount of greenhouse gases already blamed for global warming.




Page 1 | Page 2 | Page 3 | Page 4 | Page 5 | Page 6 | Page 7 | Page 8 | Page 9 | Page 10 | Page 11 | Page 12 | Page 13 | Page 14 | Page 15 | Page 16 | Page 17 | Page 18 | Page 19 | Page 20 | Page 21 | Page 22 | Page 23 | Page 24 | Page 25 | Page 26 | Page 27 | Page 28 | Page 29 | Page 30 | Page 31 | Page 32 | Page 33 | Page 34