News articles on climate change

---
Mongabay.com news articles on climate change in blog format. Updated regularly.






Yellowstone amphibians in decline due to climate change

(10/27/2008) Climate change appears to be responsible for a "marked drop" in the population of three of four species of amphibian once common to Yellowstone National Park, report researchers writing in Proceedings of the National Academy of Sciences.
Geoengineering schemes need ranking system to avoid wasting money, destroying the planet

(10/26/2008) Schemes to alter Earth's climate on a planetary scale should be ranked according to their efficacy, cost, risks and their rate of mitigation, argues a new editorial published in Nature Geoscience. With so-called geoengineering proposals proliferating as concerns over climate change mount, Philip Boyd of New Zealand's NIWA warns that "no geo-engineering proposal has been tested or even subjected to preliminary trials". He says that despite widespread media attention, scientists have yet to even come up with a way to rank geoegineering schemes for their efficacy, cost, associated risk, and timeframe. Thus is it unclear whether ideas like carbon burial, geochemical carbon capture, atmospheric carbon capture, ocean fertilization, cloud manipulation, "space sunshades", or strategically-placed pollution can be effective on a time-scale relevant to humankind, economical, or even safe.
NOAA offers "dramatic evidence" of Arctic warming

(10/16/2008) Fall air temperatures 9°F (5°C) above normal, the second lowest-ever extent of summer sea ice, and the melting of surface ice in Greenland are signs of continued warming in the Arctic, according to the Arctic Report Card, an annual review of Arctic conditions by U.S. National Oceanic and Atmospheric Administration (NOAA) and its partners.
Environment at rock-bottom of concerns for American voters

(09/26/2008) In a poll conducted by Gallup asking voters to state their top two reasons for choosing a candidate, one percent said the environment or climate change. The environment was tied with education for being the least given reason.
Past climate change drove mass extinction in Pakistan

(09/26/2008) Research on long-vanished mammals in the Siwalik region of Northern Pakistan has yielded results relevant for today. In the span of two-and-a-half million years climate change caused a shift in Siwalik habitat from wet monsoon forest to savannah, dooming over half the mammal species to local extinction. The research was published by the Proceedings of the National Academy of Sciences.
Earth already committed to 2.4-degree C rise from climate change

(09/15/2008) As of 2005 the Earth was already committed to rise of global mean temperatures by 2.4°C (4.3°F), concludes a new study published in the journal Proceedings of the National Academy of Sciences (PNAS). The conclusion is significant because the Intergovernmental Panel on Climate Change (IPCC) has warned that a rise in global temperature by 1 to 3°C will lead to catastrophic consequences, including "widespread loss of biodiversity, widespread deglaciation of the Greenland Ice Sheet, and a major reduction of area and volume of Hindu-Kush-Himalaya-Tibetan glaciers, which provide the head-waters for most major river systems of Asia." These glaciers, predicted to shrink considerably in the next few decades, provide food and water to over two billion people.
Obama talks science: ocean health, water scarcity, climate change, and more

(09/05/2008) Presidential nominee Barack Obama recently answered fourteen science-related questions for the organization Science Debate 2008. The questions covered a wide-variety of topics, including the importance of innovation, science and math education, energy policies, national security and biosecurity, genetics research, stem cells, space exploration, health, support for research and restoring scientific integrity in the Whitehouse. Below are brief descriptions of his answers on three topics: climate change, water scarcity, and the health of marine ecosystems. Republican presidential nominee John McCain has also been sent the same fourteen questions, so far he has not responded.
Did prehistoric farmers drive early global warming?

(09/03/2008) In 2003 William Ruddiman put forth a controversial theory: 7,000 years ago the rise of agriculture spawned large-scale climatic changes. According to Ruddiman, the felling of forests for fields throughout Europe and Asia caused a rise in carbon dioxide, while the flooded fields for rice released methane gas. This combination of large amounts of carbon dioxide and methane entering the atmosphere caused the globe to warm, preventing the planet from entering another ice age.
Melting permafrost will be major driver of global warming

(09/01/2008) The thawing of permafrost in northern latitudes will become a major source of greenhouse gas emissions, according to a new study that more than doubles previous estimates of the amount of carbon stored in the frozen soils of Alaska and Siberia.
Past decade is warmest in at least 1300 years

(09/01/2008) A reconstruction of surface temperatures over the past two thousand years provides further evidence that the northern hemisphere is now warmer than at any time in at least 1300 years. The research, published in the online edition of the Proceedings of the National Academy of Sciences, in the Northern Hemisphere are higher than those of the Medieval warm period.
Biofuels 200 times more expensive than forest conservation for global warming mitigation

(08/27/2008) The British government should end subsidies for biofuels and instead use the funds to slow destruction of rainforests and tropical peatlands argues a new report issued by a U.K.-based think tank. The study, titled "The Root of the Matter" and published by Policy Exchange, says that "avoided deforestation" would be a more cost-effective way to address climate change, since land use change generates more emissions than the entire global transport sector and offers ancillary benefits including important ecosystem services.
French birds on the move due to climate change—just not fast enough

(08/21/2008) French ornithologists have discovered, year by year, that French birds are moving north due to the affects of climate change. A recent study of such movements in the Royal Society journal Proceedings B concludes that the birds are not moving fast enough, leading to concern among conservationists.
The long-ignored ocean emergency and what can be done to address it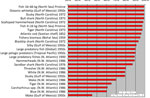 (08/18/2008) This year has been full of bad news regarding marine ecosystems: one-third of coral species threatened with extinction, dead-zones spread to 415 sites, half of U.S. reefs in fair or bad condition, increase in ocean acidification, tuna and shark populations collapsing, and only four percent of ocean considered pristine. Jeremy Jackson, director of the Scripps Center for Marine Biodiversity and Conservation at the University of California, San Diego, synthesizes such reports and others into a new paper, published in the journal Proceedings of the National Academy of Sciences, that boldly lays out the scope of the oceanic emergency and what urgently needs to be done.
Markets could save rainforests: an interview with Andrew Mitchell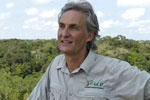 (08/17/2008) Markets may soon value rainforests as living entities rather than for just the commodities produced when they are cut down, said a tropical forest researcher speaking in June at a conservation biology conference in the South American country of Suriname. Andrew Mitchell, founder and director of the London-based Global Canopy Program (GCP), said he is encouraged by signs that investors are beginning to look at the value of services afforded by healthy forests.
Smoke from Amazon fires reduces local rainfall

(08/14/2008) Smoke released by fires set to clear the Amazon rainforest inhibit the formation of clouds, thereby reducing rainfall, report researchers writing in the journal Science. The study provides clues on how aerosols from human activity influence cloud cover and ultimately affect climate.
Investors seek profit from conserving rainforest biodiversity

(08/13/2008) An investment firm has launched the first tropical biodiversity credits scheme. New Forests, a Sydney, Australia-based company, has established the Malua Wildlife Habitat Conservation Bank in Malaysia as an attempt to monetize rainforest conservation. The "Malua BioBank" will use an investment from a private equity fund to restore and protect 34,000 hectares (80,000 acres) of formerly logged forest that serves as a buffer between biologically-rich forest reserve and a sea of oil palm plantations. The conservation effort will generate "Biodiversity Conservation Certificates", the sales of which will endow a perpetual conservation trust and produce a return on investment for the Sabah Government and the private equity fund.
Seals used for climate change research

(08/11/2008) Animals have aided humanity for millennia. We are used to considering animals like dogs, horses, cows, and lamas as utilitarian in a very direct way, but what about elephant seals?
Fossils grant new insight into the Antarctica's natural history

(08/07/2008) At one time an alpine lake was inhabited by mosses and diatoms; insects such as beetles and midges crawled among sparse ferns and various crustaceans lived amid the lake's calm waters. This tundra-like landscape was the last stand of life in Antarctica, and it existed up to 14 million years ago before suddenly vanishing.
New mapping system shows how detailed climate changes will affect species

(08/06/2008) A new computer simulation from the Nature Conservancy shows greater detail than ever before on how climate change will affect the world's biodiversity, according to an article in New Scientist. In worst case scenarios—using the example of Bengal tigers in Sundarbans mangrove forest—the article's author, Peter Aldhous, writes that some species will be forced into a "condemned cell", literally having no-where to go while their region becomes inhabitable.
Private equity firm to sell biodiversity offsets from rainforest conservation

(08/06/2008) An investment firm has launched the first tropical biodiversity credits scheme. New Forests, an Australia-based company, has established the Malua Wildlife Habitat Conservation Bank in an attempt to monetize rainforest conservation. The "Malua BioBank" will use an investment from a private equity fund to restore and protect 34,000 hectares (80,000 acres) of formerly logged forest that serves as a buffer between biologically-rich forest reserve and a sea of oil palm plantations.
Moving species may be only way to save them from climate change

(07/17/2008) Desperate times call for desperate measures, according to a new paper in Science. conservation scientists from the US, the UK, and Australia are calling for the consideration of a highly controversial conservation technique: assisted migration. According to the policy piece, species would be relocated to sites "where they do not currently occur or have not been known to occur in recent history".
Pine beetles attack Canada, boosting GHG emissions

(07/10/2008) The mountain pine beetle, a small tree-devouring insect, has deforested an area of British Columbia the size of Louisiana — over 130,000 square kilometers. The 5 millimeter insect is a perfect tree-destroying machine. The beetles bore through the tree's bark to reach the phloem of the tree, which contains the tree's organic nutrients. The beetles then feed on these nutrients and lay their eggs. The trees defend themselves by secreting extra resin, but the beetles are often able to combat this by releasing a blue fungi. In about two weeks time, the tree turns a tell-tale red and essentially starves to death. The mountain pine beetles move on.
Some grasslands resilient against climate change, according to 13 year study

(07/07/2008) In Buxton, England--a spa town lying in the county of Derbyshire--scientists have spent 13 years subjecting grasslands to temperature increases and precipitation shifts consistent with climate change predictions. Considered one of the longest studies of climate change on natural ecosystems, the grasslands of Buxton proved surprisingly resilient to most of the effects of climate change.
CO2 emissions could doom fishing industry

(07/03/2008) Aside from warming climate, rising carbon dioxide emissions are contributing to ocean acidification, threatening sea live, warn researchers writing in the journal Science. This trend makes it all the more important to reduce emissions, argue the authors.
Nestle Chairman: Biofuels are "ethically indefensible"

(06/14/2008) The emergence and expansion of biofuels produced from food crops has exacerabted world's agriculture and water crisis and is a bigger short-term threat than global warming, argued Peter Brabeck-Letmathe in an editorial published Thursday in the Wall Street Journal Asia.
Bush Administration: global warming is real and a threat to the U.S. economy

(05/28/2008) The Bush Administration today released a court-ordered assessment on climate. The report — titled "Scientific Assessment of the Effects of Global Change on the United States" — says human-driven climate change will damage ecosystems and pose challenges to key sectors of the U.S. economy including agriculture and energy.
Environmental damage costs $4.8 trillion annually

(05/28/2008) Environmental damage and biodiversity loss in forest ecosystems costs 2.1 to 4.8 trillion dollars per year, according to a report released Thursday at the UN Convention on Biological Diversity meeting in Bonn, Germany.
Forest carbon credits could guide development in Congo

(05/28/2008) An initiative to reduce greenhouse gas emissions by offering carbon credits to countries that reduce deforestation may be one of the best mechanisms for promoting sustainable development in Central Africa says a remote sensing expert from the Woods Hole Research Center (WHRC). Dr. Nadine Laporte, an associate scientist with WHRC who uses remote sensing to analyze land use change in Africa, says that REDD could protect forests, safeguard biodiversity, and improve rural livelihoods in Democratic Republic of Congo (DRC) and other Central African nations.
Global warming harming plant-eating animals in the Arctic

(05/21/2008) Climate change is making it more difficult for plant-eating animals in highly seasonal environments like as the Arctic to locate food, according to a new study published in the online edition of the journal Proceedings of the Royal Society B.
Defaunation, like deforestation, threatens global biodiversity

(05/20/2008) Loss of wildlife is a subtle but growing threat to tropical forests, says a leading plant ecologist from Stanford University. Speaking in an interview with mongabay.com, Dr. Rodolfo Dirzo says that the disappearance of wildlife due to overexploitation, fragmentation, and habitat degradation is causing ecological changes in some of the world's most biodiverse tropical forests. He ranks defaunation — as he terms the ongoing biological impoverishment of forests — as one of the world's most significant global changes, on par with environmental changes like global warming, deforestation, and shifts in the nitrogen cycle.
Carbon market could fund rainforest conservation, fight climate change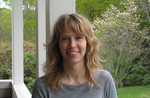 (05/19/2008) A mechanism to fund forest conservation through the carbon market could significantly reduce greenhouse emissions, help preserve biodiversity, and improve rural livelihoods, says a policy expert with the Woods Hole Research Center (WHRC) in Massachusetts. In an interview with mongabay.com, WHRC Policy Advisor and Research Associate Tracy Johns says that Reducing Emissions from Deforestation and Degradation (REDD), a proposed policy mechanism for combating climate change by safeguarding forests and the carbon they store, offers great potential for protecting tropical rainforests.




Page 1 | Page 2 | Page 3 | Page 4 | Page 5 | Page 6 | Page 7 | Page 8 | Page 9 | Page 10 | Page 11 | Page 12 | Page 13 | Page 14 | Page 15 | Page 16 | Page 17 | Page 18 | Page 19 | Page 20 | Page 21 | Page 22 | Page 23 | Page 24 | Page 25 | Page 26 | Page 27 | Page 28 | Page 29 | Page 30 | Page 31 | Page 32 | Page 33 | Page 34