News articles on climate change

---
Mongabay.com news articles on climate change in blog format. Updated regularly.





EPA takes first step towards regulating global warming emissions

(03/23/2009) The Obama Administration is reviewing a finding by the Environmental Protection Agency that carbon dioxide emissions — and associated impact on climate — are a danger to public health, reports the Associated Press.


Norway emerges as champion of rainforest conservation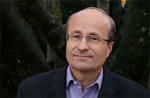 (03/19/2009) While citizens in western countries have long paid lip service to saving rainforests, Norway has quietly emerged as the largest and most important international force in tropical forest conservation. The small Scandinavian country has committed 3 billion krone ($440 million) a year to the effort, a figure vastly greater than the $100M pledged — but never fully contributed — by the United States under the Tropical Forest Conservation Act (TFCA). Norway now hopes it can help push to include forest conservation in the successor to the Kyoto Protocol by providing funding and fostering cooperation among international actors like the UN and World Bank, as well as developing countries, to fund the creation of an international architecture which makes it possible to incorporate deforestation and degradation into a post-2012 climate regime.


When it comes to global warming Americans trust scientists most, family and friends second

(03/19/2009) A new poll released today by Yale and George Mason Universities finds that Americans trust scientists most when it comes to information on climate change. Second to scientists is family and friends, which beat out environmental organizations, religious leaders, mainstream media, and President Obama.


Over 90 percent of Americans support action on climate change in midst of financial crisis

(03/19/2009) A new poll released today by Yale and George Mason Universities finds that Americans overwhelmingly—92 percent—support action to reduce global warming. However opinions vary as to how much effort should be put into reducing CO2 emissions and what actions are appropriate.


Mr. President, it is time for a speech on climate change

(03/17/2009) Now that Barack Obama has been president for nearly two months, it is time for him to give a defining speech on climate change. While Obama has spent most of his time on what the majority of Americans consider the most pressing issue—the economy—he has proven himself adept at juggling the economy with other vital issues. A fact-based speech on climate change would accomplish several goals.


Experts forecast probability of global warming tipping points

(03/16/2009) The probability of Earth's climate passing a "tipping point" that could result in large impacts within the next two centuries is greater than 50 percent, according to research published in Proceedings of the National Academy of Sciences


Rise in sea levels due to global warming could imperil New York City

(03/16/2009) A new study shows that sea levels along the United States' northeastern coast will rise nearly twice as fast during this century than previous predictions. By 2100 the waters around New York city could rise as much as 18 inches, leaving Manhattan particularly vulnerable to flooding from hurricanes and winter storm surges.


Shells thinning due to ocean acidification

(03/13/2009) By soaking up excess CO2 from the atmosphere oceans are undergoing a rise in acidity which is having ramifications across their ecosystems, most frequently highlighted in the plight of coral reefs around the world. However, a new study in Nature Geoscience shows that the acidification is affecting another type of marine life. Foraminifera, a tiny amoeba-like entity numbering in the billions, have experienced a 30 to 35 percent drop in their shell-weight due to the high acidity of the oceans.


New greenhouse gas '4,800 times more potent' than carbon

(03/12/2009) Scientists from MIT and Scripps Institution of Oceanography have announced the discovery of an exceptionally potent new greenhouse gas. Sulfuryl fluoride is an up-and-coming fumigant against insects, but scientists have discovered that if the new gas becomes widely used it could contribute significantly to climate change.


More Americans than ever believe global warming is 'exaggerated' by media

(03/12/2009) While a majority of Americans believe the media is either correct or underestimating the threat of climate change, more than ever believe the threat is exaggerated.


Seven new species of deep sea coral discovered

(03/09/2009) In the depths of the Papahānaumokuākea Marine National Monument, which surrounds ten Hawaiian islands, scientists discovered seven new species of bamboo coral. Supported by the National Ocean and Atmospheric Administration (NOAA), the discoveries are even more surprising in that six of the seven species may represent entirely new genus of coral.


Clean energy investment moving too slowly to avoid irreversible climate change

(03/04/2009) Stalled clean energy investment due to the current recession makes severe climate change more likely, according to a new report by analysts with New Energy Finance (NEF).


Climate change could devastate lizards in the tropics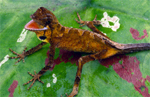 (03/04/2009) With help from data collected thirty years ago, scientists have discovered that tropical lizards may be particularly sensitive to a warming world. Researchers found that lizards in the tropics are more sensitive to higher temperatures than their relatives in cooler, yet more variable climates. "The least heat-tolerant lizards in the world are found at the lowest latitudes, in the tropical forests. I find that amazing," said Raymond Huey, lead author of a paper appearing in the March 4 Proceedings of the Royal Society B.


Aquatic animals emit powerful greenhouse gas

(03/02/2009) A number of water-dwelling species emit the greenhouse gas nitrous oxide, researchers announced today in the journal Proceedings of the National Academy of Sciences . Although nitrous oxide is low in concentration globally, it is considered the fourth largest contributor to climate change. This is due to its potency: in a hundred year period nitrous oxide by weight packs 310 times more punch as a greenhouse gas than carbon dioxide.


Largest US protest on climate change today

(03/02/2009) At 1 PM EST activists from across the US plan to engage in civil disobedience at Capitol Power Plant in Washington DC. Organizers from 90 different groups estimate that more than 2,500 people will be joining in the protests making it the largest US protest on climate change to date. Owned by congress, Capital Power Plant is seen by activists as a longtime symbol of the US government's consistent support for the use of coal, the leading source of CO2 emissions in the US.


Climate change doubles coastal erosion in Alaska over 5-year period

(02/18/2009) Coastal erosion along a 64-kilometer (40-mile) stretch of Alaska's Beaufort Sea doubled between 2002 and 2007, report researchers, who link the development to "declining sea ice extent, increasing summertime sea-surface temperature, rising sea level, and increases in storm power and corresponding wave action."


CO2 levels rise to a new record

(02/17/2009) Atmospheric carbon dioxide concentrations climbed 2.28 parts-per-million (ppm) in 2008 to the highest level in at least 650,000 years — and possibly 20 million years — reports NOAA.


Burning rainforests, melting tundra could accelerate global warming well beyond current projections


(02/16/2009) Projections by the Intergovernmental Panel on Climate Change (IPCC) likely underestimate the scale and rapidity of climate change, warned a Stanford University scientist presenting Saturday at the annual meeting of the American Association for the Advancement of Science (AAAS) in Chicago.


Mass media 'screwing up' global warming reporting says renowned climatologist

(02/15/2009) Stanford scientist and climate-specialist Stephen Schneider has called out media organizations for the quality of their reporting on climate change and other scientific issues. "Business managers of media organizations," he said, "you are screwing up your responsibility by firing science and environment reporters who are frankly the only ones competent to do this."


Monstrous prehistoric snake provides glimpse of warmer tropical forests

(02/04/2009) On Wednesday scientists announced the discovery of the world's largest snake, a prehistoric beast which preyed on giant turtles and crocodile-like reptiles in South America after the demise of the dinosaurs. As amazing as the discovery is, its greatest importance may be the clues it provides conservationists about the future of tropical forests under various global warming scenarios.


Beef drives 80% of Amazon deforestation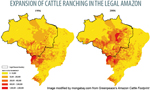 (01/29/2009) Nearly 80 percent of land deforested in the Amazon from 1996-2006 is now used for cattle pasture, according to new maps released today in a report by Greenpeace at the World Social Forum in Belem, Brazil. The report, Amazon Cattle Footprint: Mato Grosso: State of Destruction, confirms that cattle ranching is the primary driver of deforestation in Earth's largest rainforest: the Brazilian Amazon.


Many global warming impacts may be irreversible in next 1000 years

(01/27/2009) Even if greenhouse gas emissions were to cease today, many of the forecast impacts of climate change are already irreversible for at least the next 1000 years, report researchers writing in the journal Proceedings of the National Academy of Sciences.


New global temperature record expected in the next 1-2 years

(01/27/2009) 2008 was the coolest year since 2000 but still ranks in the top ten warmest years since record-keeping began in 1880, reported NASA last week.


Deadly 'brown cloud' over South Asia caused by wood and dung burning

(01/23/2009) Long a subject of debate, the cause of the infamous brown cloud that hovers over the Indian Ocean and South Asia every winter has finally been discovered. Researchers led by Dr Orjan Gustafsson from the University of Stockholm in Sweden announced in Science that 70 percent of the cloud is made up of soot from the burning of biomasses, largely wood and animal dung used for cooking.


Climate change killing forests in the western U.S.

(01/22/2009) Tree death rates in old-growth forests of the western United States have more more than doubled in recent decades likely because of regional climate warming, report researchers writing in the journal Science.


Antarctica shows net warming over past 50 years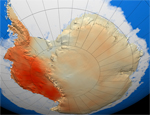 (01/22/2009) Despite a cooling trend in the East Antarctic Ice Sheet, Antarctica has experienced net warming over the past 50 years, report researchers writing in the January 22 edition of Nature. Analyzing data from satellites and weather stations authors led by Eric Steig of the University of Washington (UW) found that "warming in West Antarctica exceeded one-tenth of a degree Celsius per decade for the last 50 years and more than offset the cooling in East Antarctica", according to a statement from UW.


97% of climatologists say global warming is occurring and caused by humans

(01/22/2009) A new poll among 3,146 earth scientists found that 90 percent believe global warming is real, while 82 percent agree that human activity been a significant factor in changing mean global temperatures.


Could engineering rainforests save the planet from global warming?

(01/21/2009) At the Smithsonian symposium entitled "Will the Rainforests Survive?", leading tropical biologists vigorously debated current threats to the rainforest and what the future may hold. While climate change was identified as a leading threat to rainforests, many of the scientists argued that the tropics may also be the key to mitigating the impact of global warming.


Symposium tackles big question: how many species will survive our generation

(01/16/2009) Nine scientists dusted off their crystal balls Monday at the National Museum of Natural History in Washington DC, weighing in on the future of the world's tropical forest. Despite the most up-to-date statistics, prognosis for the future of tropical forests varied widely. In the last few years a schism has occurred among biologists regarding the future of the tropics. No tropical scientist denies that rainforests and the species which inhabit them face unprecedented threats; neither do they argue that some of these forested regions and species will likely not survive the next fifty years. What has sparked debate, sometimes heated, is how bad will is it really? When the dust settles, what percentage of species will survive and how much forest will remain?


What is the greatest threat to rainforests: habitat destruction or climate change?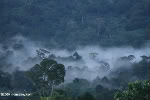 (01/13/2009) A symposium from the Smithsonian Institution meant to debate the level of threat by deforestation posed to the tropics shifted topic slightly near its end as scientists began to discus which was the most significant threat for rainforests and the species that inhabit them: habitat destruction or climate change?


Indonesian coral reef recovering after devastating tsunami and years of destructive fishing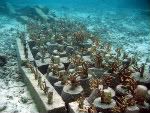 (01/05/2009) On December 26th, 2004 an earthquake recorded at a magnitude of 9.3 in the Indian Ocean created a massive tsunami that struck nations across the region. Enormous waves took the lives of nearly 250,000 people while destroying cities and towns in minutes. The tsunami also caused extensive environmental damage, including reef systems along many coastal areas. Four years after the tsunami researchers from the Wildlife Conservation Society (WCS) have returned to site of the disaster to survey the damaged reefs and work with local communities on preserving this important resource. After exploring sixty sites of coral reef off the coasts of Aceh, Indonesia, the scientists report that reefs damaged by the 2004 tsunami are on the path to recovery.


Ocean acidification is killing the Great Barrier Reef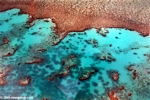 (01/01/2009) Since 1990 the growth of coral in Australia's Great Barrier Reef has slowed its lowest rate in at least 400 years as a result of warming waters and ocean acidification, report researchers writing in Science. The finding portends a bleak near-term future for the giant reef ecosystem as well as calcifying marine organisms around the world.


Rainforest conservation more important than developing electric cars

(01/01/2009) For all the fuss that is made about Tesla and the coming generation of electric cars, policy-makers should not overlook the importance of tropical forest conservation.


Reindeer, a symbol of the holidays, is under increasing threat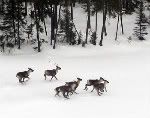 (12/26/2008) Reindeer are beloved in the holiday season for the mystical role they play in guiding Santa from the North Pole to the world's chimneys. However, according to a new book, reindeer, more commonly referred to as caribou, face increasing pressures from a variety of sources. The new book entitled, Caribou and the North: A Shared Future, draws an intimate portrait of the only deer species where both male and females sport horns, while outlining the dangers which may lead these unique animal to become globally endangered.


Will 'peak oil' spur expanded coal use? And what does it mean for climate?

(12/19/2008) The world must phase out emissions from coal by 2030 to avert dangerous climate change, said scientists speaking at the annual meeting of the American Geophysical Union in San Francisco.


Peak coal to follow peak oil?

(12/19/2008) Governments have greatly overestimated global coal reserves according to estimates presented by a geologist at the annual meeting of the American Geophysical Union in San Francisco.


European conquest of the Americas may have driven global cooling


(12/18/2008) Recovery of forests following the collapse of human populations in the Americas after the arrival of Europeans may have driven the period of global cooling from 1500-1750 known as the Little Ice Age, report researchers speaking at the annual meeting of the American Geophysical Union in San Francisco. By some estimates, diseases introduced by Europeans may have killed more than 90 percent of population on the New World within a century of first contact. The rapid depopulation led to large-scale abandonment, and subsequent reforestation, of agricultural lands in the Americas. Analyzing charcoal found in soils and lake sediments at sites across the Americas, Richard Nevle and Dennis Bird found evidence to suggest that this forest regeneration sequestered enough carbon to trigger global cooling.


Arctic sea ice fell to the lowest volume on record in 2008

(12/17/2008) Arctic sea ice fell to the lowest volume — and second lowest extent — on record, according to the annual World Meteorological Organization (WMO) Statement on the Status of the Global Climate.


Observed sea level rise, ice melt far outpaces projections


(12/17/2008) Sea levels will rise faster than previously estimated due to rapid melting of glaciers and ice sheets, according to a U.S government report released at the annual meeting of the American Geophysical Union in San Francisco. The report, titled Abrupt Climate Change, incorporates research published since last year's Intergovernmental Panel on Climate Change (IPCC) report, which drew largely from studies dating up to 2006. Most significantly, Abrupt Climate Change suggests that IPCC estimates for future sea level rise (18-58 cm) are conservative, noting that recent observations on sea level rise and loss of sea ice are far outpacing previous projections.


Deal on forests falls short

(12/11/2008) A deal reached Wednesday in Poznan to include forests in future climate treaties is a positive step but falls short of the progress needed to get the REDD (reducing emissions from deforestation and degradation) mechanism on track for incorporation into the framework that will succeed the Kyoto Protocol, say environmentalists speaking from the talks.


Climate change will transform the chemical-makeup of the ocean

(12/11/2008) By studying the ocean's past, scientists have discovered that climate change has a much larger affect on ocean chemistry than expected. The study, published in Science, reveals that 13 million years ago climate change significantly altered the chemical composition of the oceans. Such changes in the ocean's chemical makeup today could have a great impact on marine life, already stressed by overfishing and pollution.


Rainforests continue to fall but hope may rest in a market solution

(12/11/2008) Environmentalists attempting to preserve the vanishing Amazon rain forest now confront a stark paradox: Never before have they succeeded in protecting so much of the world's largest tropical forest, yet never before has so much of it simultaneously been destroyed. The key question today is whether new models of conservation — including an increasingly popular, market-based program known as REDD — will be able to reverse the steady loss of tropical forests, not only in the Amazon, but also in Indonesia, Borneo, and Africa's Congo basin, where virgin woodlands continue to be razed at an unprecedented rate.


Indigenous people win voice in climate negotiations

(12/10/2008) Negotiators at U.N. climate conference have struck a deal to give forest-dependent people a voice in determining the role forest conservation will play future agreements to reduce greenhouse gas emissions, reports the Associated Press (AP). The agreement clears a key obstacle that had been blocking progress on reducing emissions from deforestation and degradation (REDD), a mechanism that would compensate tropical countries for protecting their forest cover.


Africa calls for "full-range" of bio-carbon as climate solution

(12/10/2008) A coalition of 26 African countries is calling for the inclusion of carbon credits generated through afforestation, reforestation, agroforestry, reduced soil tillage, and sustainable agricultural practices in future climate agreements.


In Poznan, France pushes initiative to save rainforests

(12/08/2008) As talks for incorporating forest conservation into an international climate treaty stall in Poznan, Poland due to technical debates, France has proposed an aggressive effort to address deforestation and forest degradation through the establishment of a Global Forest Carbon Mechanism (GFCM) and potential inclusion of forestry projects in the E.U.'s emissions trading scheme (ETS) beginning in 2013.


New standards ensure forest carbon projects protect indigenous people, biodiversity

(12/08/2008) The Climate, Community & Biodiversity Alliance (CCBA) has released its second edition of its CCB Standard for certifying land-based carbon offset projects.


Peru seeks $200 million to save its rainforests

(12/08/2008) Peru is seeking $200 million in international contributions over the next ten years to cut deforestation to zero, reports BBC News.


REDD faces challenges but can succeed, says report

(12/05/2008) The Center for International Forestry Research (CIFOR), a forest policy think tank, today released its assessment on the proposed REDD (reducing emissions from deforestation and degradation) mechanism for slowing climate change.


Little progress on avoided deforestation at climate meeting in Poland

(12/05/2008) Climate talks in Poland are failing to make progress on a proposed mechanism to reduce greenhouse gas emissions from deforestation, reports a forest policy group from the negotiations.


WWF criticizes Brazil's plan to cut Amazon deforestation

(12/04/2008) WWF criticized Brazil's plan to reduce Amazon deforestation to 5,740 square kilometers per year as being "short on ambition and detail". In a statement issued Wednesday, WWF said that Brazil's proposed fund for conserving the Amazon would still result in the annual loss of an area forest the size of Rhode Island.



Page 1 | Page 2 | Page 3 | Page 4 | Page 5 | Page 6 | Page 7 | Page 8 | Page 9 | Page 10 | Page 11 | Page 12 | Page 13 | Page 14 | Page 15 | Page 16 | Page 17 | Page 18 | Page 19 | Page 20 | Page 21 | Page 22 | Page 23 | Page 24 | Page 25 | Page 26 | Page 27 | Page 28 | Page 29 | Page 30 | Page 31 | Page 32 | Page 33