News articles on climate change

---
Mongabay.com news articles on climate change in blog format. Updated regularly.






Fossil fuel subsidies "bringing us closer to irreversible climate change"

(11/06/2009) The Green Economy Coalition is urging G20 finance ministers to rapidly put an end to fossil fuel subsidies. In a letter to the ministers the coalition argues that these subsidies are contributing directly to climate change and making it difficult for the world to transition to a greener economy.
Governments, public failing to save world's species

(11/04/2009) According to the International Union for the Conservation of Nature's (IUCN) 2008 report, released yesterday, 36 percent of the total species evaluated by the organization are threatened with extinction. If one adds the species classified as Near Threatened, the percentage jumps to 44 percent—nearly half.
Emissions from deforestation overestimated; 12% rather than 17%

(11/04/2009) Greenhouse gas emissions from deforestation are lower than previously believed, according to a new study published in Nature Geoscience. The findings mean that developing countries may see less money under Reducing Emissions from Deforestation and Degradation, a proposed climate change mitigation mechanism.
Gucci drops APP in pledge to save rainforests

(11/03/2009) One of the world's largest and most prestigious fashion brands has stated it will stop sourcing paper from Indonesian forests and will drop Asia Pulp and Paper (APP) as a supplier, which has become notorious for tropical deforestation. The move comes after pressure from the Rainforest Action Network (RAN) on the fashion industry to stop sourcing paper from threatened rainforests for their shopping bags.
Goodbye, snows of Kilimanjaro
(11/02/2009) The most recent survey among the ice fields atop Mount Kilimanjaro found that the ice atop Africa's most famous mountain could be gone in twenty years—and maybe even sooner. Published in the Proceedings of the National Academy of Science the study was conducted by a team of researchers who first measured the glaciers in 2000. They discovered that between 1912 and 2007, 85 percent of the ice that covered Mount Kilimanjaro vanished. When using 2000 as baseline the mountain has lost 26 percent of its ice.
Will Ecuador's plan to raise money for not drilling oil in the Amazon succeed?

(10/27/2009) Ecuador's Yasuni National Park is full of wealth: it is one of the richest places on earth in terms of biodiversity; it is home to the indigenous Waorani people, as well as several uncontacted tribes; and the park's forest and soil provides a massive carbon sink. However, Yasuni National Park also sits on wealth of a different kind: one billion barrels of oil remain locked under the pristine rainforest.
Kenya's pain, part two: decades of wildlife decline exacerbated by drought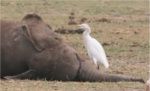 (10/20/2009) Not many years ago if you were planning a trip to Africa to see wildlife, Kenya would be near the top of the list, if not number one. Then violent riots in late 2007 and early 2008 leaving a thousand dead tarnished the country's image abroad. When calm and stability returned, Kenya was again open for tourism, and it's true that most travelers were quick to forget: articles earlier this year announced that even with the global economic crisis Kenya was expecting tourism growth. However, a new disaster may not be so quickly overcome.
Arctic lake undergoing unprecedented changes due to warming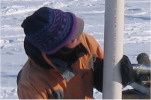 (10/19/2009) The Arctic should be growing cooler, but a new sediment core taken from an Arctic lake reveals that the lake's ecology and chemistry has been transformed by unnatural warming beginning in the 1950s. The sediment core proves that changes happening in the lake during the Twentieth Century are unprecedented over the past 200,000 years. Headed by University of Colorado scientist Yarrow Axelford, the study retrieved the sediment core from the bottom of a thirty foot deep lake on Baffin Island. Importantly the sediment core goes back 80,000 years further than any other core retrieved from the Greenland ice sheet, providing researchers with the longest timescale yet of changes in the Arctic climate.
Present day tropical plant families survived in warmer, wetter tropics 58 million years ago
(10/18/2009) Fifty eight million years ago the tropical rainforests of South America shared many similarities with today's Neotropical forests, according to research published in the Proceedings of the National Academy of Sciences. Looking at over 2,000 fossils in Colombia from one of the world's largest open pit coal mines, scientists were able to recreate for the first time the structure of a long vanished rainforest. One inhabited by a titanic snake, giant turtles, and crocodile-like reptiles.
Freshwater species worse off than land or marine

(10/15/2009) Scientists have announced that freshwater species are likely the most threatened on earth. Extinction rates for freshwater inhabitants are currently four to six times the rates for terrestrial and marine species. Yet, these figures have not lead to action on the ground.
Business and conservation groups team up to conserve and better manage US's southern forests

(10/15/2009) A new project entitled Carbon Canopy brings together multiple stakeholders—from big business to conservation organizations to private landowners—in order to protect and better manage the United State's southern forests. The program intends to employ the emerging US forest carbon market to pay private forest owners for conservation and restoration efforts while making certain that all forest-use practices subscribes to the standards of the Forest Stewardship Council (FSC).
Global Day of Climate Action Approaches

(10/06/2009) As part of an ongoing international campaign to raise awareness of the severity of climate change and solutions, Bill McKibben's 350 movement is preparing for a massive worldwide day of action. Over 1,600 individual events have been planned in at least 128 countries.
Could agroforestry solve the biodiversity crisis and address poverty?, an interview with Shonil Bhagwat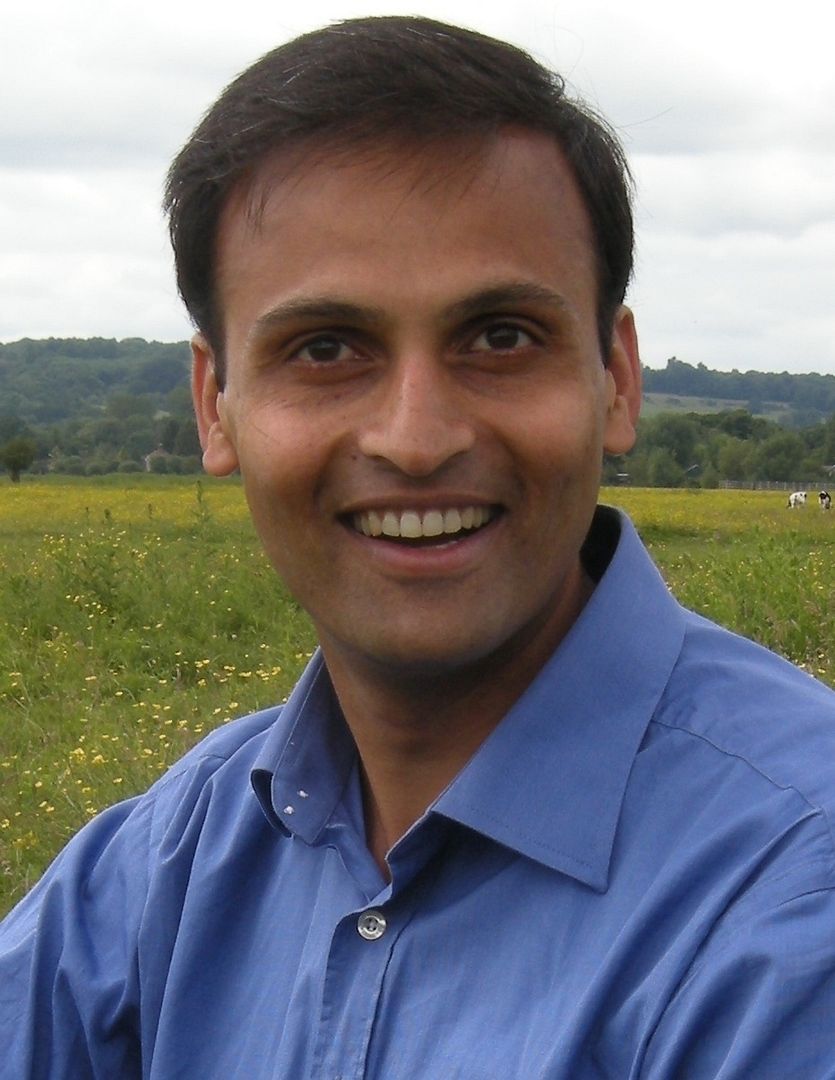 (09/24/2009) With the world facing a variety of crises: climate change, food shortages, extreme poverty, and biodiversity loss, researchers are looking at ways to address more than one issue at once by revolutionizing sectors of society. One of the ideas is a transformation of agricultural practices from intensive chemical-dependent crops to mixing agriculture and forest, while relying on organic methods. The latter is known as agroforestry or land sharing—balancing the crop yields with biodiversity. Shonil Bhagwat, Director of MSc in Biodiversity, Conservation and Management at the School of Geography and the Environment, Oxford, believes this philosophy could help the world tackle some of its biggest problems.
Will tropical trees survive climate change?, an interview with Kenneth J. Feeley

(09/24/2009) One of the most pressing issues in the conservation today is how climate change will affect tropical ecosystems. The short answer is: we don't know. Because of this, more and more scientists are looking at the probable impacts of a warmer world on the Earth's most vibrant and biodiverse ecosystems. Kenneth J. Feeley, tropical ecologist and new professor at Florida International University and the Center for Tropical Plant Conservation at the Fairchild Tropical Botanic Garden, is conducting groundbreaking research in the tropical forests of Peru on the migration of tree species due to climate change.
Satellite lasers show melting of Greenland, Antarctic worse than expected

(09/23/2009) Researchers examining 43 million satellite measurements of Antarctica's thinning ice sheets and 7 million of Greenland's, show that the ice is melting faster than expected. Published in Nature the research is the most comprehensive picture to date of the melting glaciers, allowing scientists to better predict how sea levels may rise.
Hummer owners view themselves as morally upright

(09/22/2009) For many the Hummer has become a symbol of all that is wrong with America: wastefulness without regard to consequences, entitlement beyond the scope of reason, and individualism to the point of arrogance.
Fashion labels drop APP after party highlights the plight of Indonesian forests

(09/21/2009) The fashion world has been rocked: not by the newest designer or the most shocking outfit, but by the continuing destruction of forests in Indonesia. On September 15th, the Rainforest Action Network (RAN) helped open New York City's styling Fashion Week with a party to encourage fashion designers to take a closer look at the paper bags they give customers.
Kenya's pain: famine, drought, government ambivalence cripples once stable nation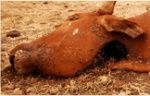 (09/17/2009) Kenya was once considered one of Sub-Saharan Africa's success stories: the country possessed a relatively stable government, a good economy, a thriving tourist industry due to a beautiful landscape and abundant wildlife. But violent protests following a disputed election in 2007 hurt the country's reputation, and then—even worse—drought and famine struck the country this year. The government response has been lackluster, the international community has been distracted by the economic crisis, and suddenly Kenya seems no longer to be the light of East Africa, but a warning to the world about the perils of ignoring climate change, government corruption, and the global food and water shortages.
Alleviating poverty and saving biodiversity are inherently linked argue scientists
(09/17/2009) Twenty-nine scientists argue in Science today that the world will not be able to lift up the world's poor unless it also addresses global biodiversity loss. They say that the same underlying problems—exploitation of resources, unsustainable overconsumption, climate change, population growth—are exacerbating global poverty and the extinction of species.
Climate Crisis Sparks Radical Response

(09/17/2009) The global political process to counter runaway climate change has become, for practical purposes, irrelevant. None of the currently proposed emissions reductions being seriously considered in policy making are appropriate to meet the severity of the situation. This overwhelming failure on the part of world governments is pushing the rapid unification of environmentalists, activists, scientists, and others to push for direct, immediate change.
Vlad the Impaler of the bird world now at Bronx Zoo: skewers prey on thorns and barbed wire
(09/15/2009) The loggerhead shrike, also known as the 'butcher bird', employs a feeding strategy that would have been right at home in 15th Century Transylvania. Like the infamous Vlad the Impaler (the brutal prince which Bram Stoker based Dracula off), the loggerhead shrike is truly skilled at impaling. Using its hooked beak to break the spines of insects, lizards, rodents, and even other birds it then impales them on thorns or barbed wire to hold them while it disembodies them. Now, the Wildlife Conservation Society's (WCS) Bronx Zoo has brought the loggerhead shrike into its collection, but the shrike is there to illustrate more than its unique feeding practices.
500 scientists call on Quebec to keep its promise to conserve half of its boreal forest

(09/13/2009) This March, the Canadian province of Quebec pledged to conserve 50 percent of its boreal forest lying north of the 49th parallel, protecting the region from industrial, mining, and energy development. On Thursday 500 scientists and conservation professionals—65 percent of whom have PhDs—sent a letter to Quebec's Premier Jean Charest calling on him to make good on his promise.
France announces carbon tax

(09/10/2009) The President of France, Nicolas Sarkozy, has announced that he will implement a carbon tax to help "save the human race" from global warming.
South Korea's frogs have avoided amphibian crisis so far, an interview with Pierre Fidenci

(09/09/2009) Frogs are on the edge. Blasted by habitat loss, pollution, and a terrible disease, the chytrid fungus, species are vanishing worldwide and those that remain are clinging to existence, rather than thriving. However, an interview with Pierre Fidenci, President of Endangered Species International (ESI), proves that there are still areas of the world where amphibians remain in abundance. South Korea is not a country that is talked about frequently in conservation circles. Other nations in the region attract far more attention, such as Malaysia and Indonesia. But it was just this neglect that drove Pierre Fidenci to visit the nation and survey the amphibians there.
Concerns over deforestation may drive new approach to cattle ranching in the Amazon
(09/08/2009) While you're browsing the mall for running shoes, the Amazon rainforest is probably the farthest thing from your mind. Perhaps it shouldn't be. The globalization of commodity supply chains has created links between consumer products and distant ecosystems like the Amazon. Shoes sold in downtown Manhattan may have been assembled in Vietnam using leather supplied from a Brazilian processor that subcontracted to a rancher in the Amazon. But while demand for these products is currently driving environmental degradation, this connection may also hold the key to slowing the destruction of Earth's largest rainforest.
Japan throws down gauntlet, vows to cut greenhouse gas emissions 25 percent by 2020

(09/07/2009) The new prime minister of Japan, Yukio Hatoyama, has thrown down the gauntlet to other industrialized nations in the lead-up to the UN Climate Change Summit in Copenhagen this December. He had pledged to cut his nation's greenhouse gas emissions 25 percent from 1990 levels (the set date for the Kyoto Treaty) by 2020.
Sea levels set to rise as Arctic warming replaces millennia long natural cooling cycle
(09/03/2009) According to a new study published in Science the Arctic should be cooling, and in fact has been cooling for millennia. But beginning in 1900 Arctic summer temperatures began rising until the mid-1990s when the cooling trend was completely overcome. Researchers fear that this sudden up-tick in temperatures could lead to rising sea levels threatening coastal cities and islands. "Scientists have known for a while that the current period of warming was preceded by a long-term cooling trend," said lead author Darrell Kaufman of Northern Arizona University. "But our reconstruction quantifies the cooling with greater certainty than ever before."
Summer sea ice likely to disappear in the Arctic by 2015

(08/31/2009) If current melting trends continue, the Arctic Ocean is likely to be free of summer sea ice by 2015, according to research presented at a conference organized by the National Space Institute at Technical University of Denmark, the Danish Meteorological Institute and the Greenland Climate Center.
Greenhouse gas emissions drop in the EU for the fourth year in a row

(08/31/2009) In 2008 greenhouse gas emissions in the EU fell 1.3 percent, the European Environment Agency (EEA) said today. This figure measures only the emissions in the 15 EU countries that have commitments to reduce emissions, however when all 27 members of the EU are included, greenhouse gas emissions actually fell further: 1.5 percent.
Cost of climate change adaptation to be 2-3 times higher than current estimates

(08/27/2009) The cost of adapting to climate change will be significantly higher than estimated by the UN Framework Convention on Climate Change (UNFCCC) warns a new report published by the International Institute for Environment and Development and the Grantham Institute for Climate Change at Imperial College London.
The Pope: "creation is under threat"

(08/26/2009) Pope Benedict XVI spoke today on environmental issues, singling out the importance of a September U.N. summit in New York to work on negotiations for an international framework to tackle climate change, preparing for the U.N. Conference on Climate Change in Copenhagen in December.
Environmental disappointments under Obama

(08/24/2009) While the President has been bogged down for the last couple months in an increasingly histrionic health-care debate-which has devolved so far into ridiculousness that one doesn't know whether to laugh or cry-environmental decisions, mostly from the President's appointees have still been coming fast and furious. However, while the administration started out pouring sunshine on the environment (after years of obfuscated drudgery under the Bush administration), they soon began to move away from truly progressive decisions on the environment and into the recognizable territory of playing it safe-and sometimes even stupid.
Record global ocean temperature in July

(08/19/2009) The world's ocean surface temperature was the warmest on record for July, breaking the previous record set in 1998, reports NOAA's National Climatic Data Center. At 62.56°F (16.99°C), ocean temperatures were 1.06°F (0.59°C) above the 20th century average.
Economic crisis threatens conservation programs and endangered species, an interview with Paula Kahumbu of WildlifeDirect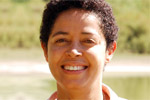 (08/17/2009) Founded in 2004 by legendary conservationist Richard Leakey, WildlifeDirect is an innovative member of the conservation community. WildlifeDirect is really a meta-organization: it gathers together hundreds of conservation initiatives who blog regularly about the trials and joys of practicing on-the-ground conservation. From stories of gorillas reintroduced in the wild to tracking elephants in the Okavango Delta to saving sea turtles in Sumatra, WildlifeDirect provides the unique experience of actually hearing directly from scientists and conservationists worldwide.
China moves forward on global warming: top scientists recommend emissions peak in 2030
(08/17/2009) In a move that many have seen as a step forward for China in terms of its willingness to combat climate change, the nation's top climatologists have released a report recommending that China begin drawing down greenhouse gas emissions after 2030. The report comes just four months before a widely anticipated global meeting to set up a new international framework to combat climate change in Copenhagen, Denmark.
Climate change will challenge US military

(08/11/2009) US military intelligence analysts claim that climate change will present significant strategic issues around the world. The increased occurrences and severity of storms, droughts, resource shortages, and the spread of disease are all linked to climate change.
Photos: hundreds of new species discovered in Himalayan region, threatened by climate change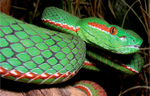 (08/10/2009) Scientists from a variety of organizations have found over 350 new species in the Eastern Himalayas, including a flying frog, the world's smallest deer, and a gecko which has walked the earth for 100-million-years, according to a new report by the World Wildlife Fund (WWF). The report, entitled Where World's Collide, warns that these rare biological treasures, as well as numerous other species, are threatened in the Eastern Himalayas by climate change.






Page 1 | Page 2 | Page 3 | Page 4 | Page 5 | Page 6 | Page 7 | Page 8 | Page 9 | Page 10 | Page 11 | Page 12 | Page 13 | Page 14 | Page 15 | Page 16 | Page 17 | Page 18 | Page 19 | Page 20 | Page 21 | Page 22 | Page 23 | Page 24 | Page 25 | Page 26 | Page 27 | Page 28 | Page 29 | Page 30 | Page 31 | Page 32 | Page 33 | Page 34