News articles on climate change

---
Mongabay.com news articles on climate change in blog format. Updated regularly.






Developed countries plan to hide emissions from logging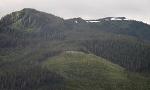 (12/09/2009) While developing countries in the tropics have received a lot of attention for their deforestation emissions (one thinks of Brazil, Indonesia, and Malaysia), emissions from logging—considered forest cover change—in wealthy northern countries has been largely overlooked by the media. It seems industrialized countries prefer it this way: a new study reveals just how these countries are planning to hide forestry-related emissions, allowing nations such as Canada, Russia, and the EU to contribute to climate change without penalty.
Nuclear option in Copenhagen?

(12/09/2009) On the first day of talks at the Climate Change Conference in Copenhagen, Kevin Conrad, Papua New Guinea's Special Envoy and Ambassador for Environment and Climate Change, surprised many by calling for a 'nuclear option'. The option would allow a document to be ratified by 75 percent of the conference's nations, rather than the usual consensus required. It is thought the nuclear option would give more power to developing countries, since they far outnumber wealthy nations at the conference.
Bangladesh tops list of most vulnerable countries to climate change

(12/09/2009) According to the Global Climate Risk Index, Bangladesh is the most vulnerable nation to extreme weather events, which many scientists say are being exacerbated by climate change. From 1990 to 2008, Bangladesh has lost 8,241 lives on average every year due to natural disasters. In addition, rising sea levels also threaten millions of Bangladeshis.
Current decade is the warmest on record

(12/08/2009) As 192 countries meet in Copenhagen to wrangle out a complex and at times sticky agreement to combat climate change, the World Meteorological Organization (WMO) has released new evidence that the world is undergoing warming. According to the WMO the current decade is likely the warmest on record.
Leaked document in Copenhagen seen as sidelining poor countries

(12/08/2009) A document leaked late in the day at Copenhagen has threatened to further divide developing nations from wealthy countries during the conference in Denmark. The document, labeled as the 'Danish-text', is seen by many as sidelining poor countries by handing over climate financing to the World Bank, requiring developing countries to cut total emissions, and in forty years time still allowing wealthy countries to emit more than developing per capita.
Canada, not Copenhagen, hit by protests over climate policy

(12/08/2009) While tens of thousands of protestors have gone to Copenhagen to call on world governments to do more to fight against climate change, the most surprising protest on the first day of the Climate Change Conference in Copenhagen occurred thousands of miles away: in Canada.
Oil sands pollution in Canada worse than industry and government claim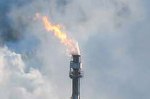 (12/07/2009) Canada's tar sands have been internationally criticized as one of the world's largest industrial sources of greenhouse gases, but the energy-intensive extraction of oil also has a less-noted impact on the local environment. A new study shows that the Alberta's oil sands are likely releasing more PACs (polycyclic aromatic compounds) into nearby Athabasca River and its tributaries than the industry-funded and government-supported Regional Aquatics Monitoring Program (RAMP) has reported.
Europe says US and China emission targets don't go far enough

(12/07/2009) At a press conference during the first day of the UN Copenhagen Climate Change Conference, the European Union has stated it will not raise its emissions cuts from 20 percent to 30 percent by 2020 (over 1990 levels) unless the US and China go further in their cuts.
Profile of the carbon footprint of the global poor: the challenge of alleviating poverty and fighting global warming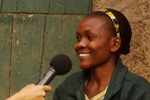 (12/07/2009) Two of the world's most serious issues—poverty and climate change—are interconnected. With a rise in one's income there usually comes a rise in one's carbon footprint, thereby threatening the environment. Wealthy nations have the highest per capita carbon footprints, while developing nations like India and China—which are experiencing unprecedented economic growth—are becoming massive contributors of greenhouse gases. However, it is those who have the smallest carbon footprint—the world's poor—who currently suffer most from climate change. Food crises, water shortages, extreme weather, and rising sea levels have all hit the poor the hardest.
Email scandal may be turning against climate change deniers

(12/07/2009) It may be that climate change scientists and policymakers have simply had enough, and it may be that the emails which were hacked did not reveal the massive conspiracy that they were supposed to, either way climatologists and politicians have gone on the offensive against claims that the hacked emails from the East Anglia's Climate Research Unit are evidence that climate change is a conspiracy or hoax.
Extinctions on the rise in the Galapagos: fishing and global warming devastating islands' species

(12/03/2009) We may never see again the Galapagos black-spotted damselfish, the beautiful 24-rayed sunstar, or the Galapagos stringweed. These species from Galapagos waters may all very well be extinct. Other species are on the brink, such as the Galapagos penguin and the Floreana cup coral. A new report in Global Change Biology reveals that in just a matter of decades, overfishing and climate change has devastated the Galapagos' unique and famous ecosystems.
Paper provider for fashion gurus drops APP due to deforestation across Indonesia

(12/02/2009) One by one, the fashion industry's biggest companies are leaving Asian Pulp and Paper (APP)—and deforestation in Indonesia—behind. The newest defector is PAK 2000, a packaging company for fashion products. After a sustained campaign by the Rainforest Action Network (RAN) and fashion companies buying from PAK 2000, the New Hampshire-based company, has announced that it is severing all ties with APP by the end of the year. The announcement means that big famous companies—from Versace to J. Crew—will have an easier time avoiding paper products that cause rainforest destruction.
Has Canada become the new climate villain (yes, that's right, Canada)?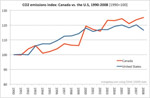 (12/02/2009) In 2007 American delegates to a climate summit in Bali were booed outright for obstructing a global agreement on climate change. Then in a David versus Goliath moment they were famously scolded by a negotiator from Papua New Guinea, Kevin Conrad. "If for some reason you are not willing to lead, leave it to the rest of us. Please get out of the way," Conrad told the American delegates. However, much has changed in two years: the United States, under a new administration, is no longer the climate change pariah. The US has recently announced emissions cuts, negotiated successfully with China on the issue, and will be attending—Obama included—the Climate Change Summit in Copenhagen next week. Obama and his team probably don't need to worry about being booed or remonstrated this time around, but that role may instead go to Canada.
World leaders falling over themselves to show up at Copenhagen

(12/01/2009) If you're a world leader and you won't be in Copenhagen next week you might feel out of the loop. Currently 98 heads of state have agreed to attend the Climate Change Summit in Copenhagen—nearly half of the 192 member nations of the UN.
World requires radical new economic models to fight poverty and mitigate global warming

(11/30/2009) A new report calls for a radical re-envisioning of current economic models in order to tackle poverty, mitigate and adapt to climate change, and solve other environmental problems. The report was crafted by the New Economics Foundation (NEF) and the International Institute for Environment and Development (IIED) and was supported by The Working Group on Climate Change and Development, which includes a wide variety of well-known groups, including environmental, religious, and anti-poverty organizations.
Americans throw away enough food every year to feed 200 million adults

(11/30/2009) The amount of food Americans throw away has risen by approximately 50 percent since 1974 according to a new study in PLoS ONE. American now waste on average 1400 calories per person everyday, equaling 150 trillion calories a year nationwide. Considering that the average person requires approximately 2,000 calories a day, this means that the US could feed over 200 million adults every year with the food that ends up in the trash. Currently, the UN estimates that one billion people—an historical record—are going hungry worldwide.
Zoos call for deeper emission cuts to save life on Earth

(11/30/2009) To save species around the world zoos say deeper emission cuts are needed than governments are currently proposing. Over 200 zoos worldwide have signed a petition calling on governments to set the target of atmospheric carbon below 350 parts per million (ppm) far lower than most government targets.
Global warming will increase likelihood of civil war in Africa by 55 percent

(11/23/2009) There have been many warnings by policymakers that rising temperatures in Africa could lead to civil conflict, however a new study in Proceedings of the National Academy of Sciences is the first to uncover empirical evidence for these warnings and quantify them. The results—that higher temperatures increased the likelihood of civil war in sub-Saharan Africa by over 50 percent—took aback even the researchers.
Deforestation emissions should be shared between producer and consumer, argues study
(11/19/2009) Under the Kyoto Protocol the nation that produces carbon emission takes responsibility for them, but what about when the country is producing carbon-intensive goods for consumer demand beyond its borders? For example while China is now the world's highest carbon emitter, 50 percent of its growth over the last year was due to producing goods for wealthy countries like the EU and the United States which have, in a sense, outsourced their manufacturing emissions to China. A new study in Environmental Research Letters presents a possible model for making certain that both producer and consumer share responsibility for emissions in an area so far neglected by studies of this kind: deforestation and land-use change.
Oceans' ability to sequester carbon diminishing

(11/18/2009) A new study—the first of its kind—has completed an annual accounting of the oceans' intake of carbon over the past 250 years, and the news is troubling. According to the study, published in Nature, the oceans' ability to sequester carbon is struggling to keep-up with mankind's ever-growing emissions. Since 2000 researchers estimate that while every year the oceans continue to sequester more anthropogenic carbon emission, the overall proportion of carbon taken in by the oceans is declining.
Record year for CO2 emissions, even with economic slowdown

(11/17/2009) 8.7 billion tons of carbon dioxide was emitted into the earth's atmosphere in 2008, a growth of 2 percent despite the economic crisis. This averages out to each person contributing a record high of 1.3 tons of carbon, according to a report in the journal Nature Science. While the global recession slowed the growth of fossil fuel emissions for the first time this decade, it did not lower emissions altogether.
Coastal habitats may sequester 50 times more carbon than tropical forests by area
(11/16/2009) Highly endangered coastal habitats are incredibly effective in sequestering carbon and locking it away in soil, according to a new paper in a report by the IUCN. The paper attests that coastal habitats—such as mangroves, sea grasses, and salt marshes—sequester as much as 50 times the amount of carbon in their soil per hectare as tropical forest. "The key difference between these coastal habitats and forests is that mangroves, seagrasses and the plants in salt marshes are extremely efficient at burying carbon in the sediment below them where it can stay for centuries or even millennia."
Holding the Global North Responsible for Climate Change: What Would Lord Russell Do?
(11/16/2009) If Lord Bertrand Russell were still alive today, he would most likely be appalled by the Global North's glaring inaction on climate change. One of the twentieth century's most eminent philosophers, Russell was also an outspoken critic of war and irrationality. In 1966, just as the United States was ramping up the war in Vietnam, Russell helped to establish a novel legal tribunal which condemned war crimes committed in South East Asia.
Brazil pledges to restrain emissions growth

(11/15/2009) In a move that some observers say could provide a path forward on a future climate agreement that includes emissions cuts in developing countries, Brazilian President Luiz Inacio Lula da Silva said his country will aim to reduce emissions 14 to 19 percent below 2005 levels by 2020.
New rating systems seeks to promote sustainable landscapes from shopping malls to city parks

(11/15/2009) The Sustainable Sites Initiative has developed the United States' first rating system for the design, construction, and on-going maintenance of a wide-variety of landscapes, both with and without buildings, including shopping malls, subdivisions, university campuses, corporate buildings, transportation centers, parks and other recreation areas, and single-family homes.
Countries that invest in conservation will see higher financial returns, argues report

(11/13/2009) A new report issued by the The Economics of Ecosystems and Biodiversity (TEEB) initiative makes a strong case for valuing the planet's ecosystem services. The report calls for investments in "ecological infrastructure" to protect wildlands and the services they provide; market-based valuation of ecosystem services; reductions in environmentally harmful subsidies; recognition of the link between environmental degradation and poverty; and a strong climate deal that includes forest carbon.
New report: boreal forests contain more carbon than tropical forest per hectare
(11/12/2009) A new report states that boreal forests store nearly twice as much carbon as tropical forests per hectare: a fact which researchers say should make the conservation of boreal forests as important as tropical in climate change negotiations. The report from the Canadian Boreal Initiative and the Boreal Songbird Initiative, entitled "The Carbon the World Forgot", estimates that the boreal forest—which survives in massive swathes across Alaska, Canada, Northern Europe, and Russia—stores 22 percent of all carbon on the earth's land surface. According to the study the boreal contains 703 gigatons of carbon, while the world's tropical forests contain 375 gigatons.
Declaration calls for more wilderness protected areas to combat global warming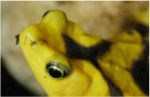 (11/11/2009) Meeting this week in Merida, Mexico, the 9th World Wilderness Congress (WILD9) has released a declaration that calls for increasing wilderness protections in an effort to mitigate climate change. The declaration, which is signed by a number of influential organizations, argues that wilderness areas—both terrestrial and marine—act as carbon sinks, while preserving biodiversity and vital ecosystem services.
Global warming threatens desert life

(11/09/2009) There have been numerous studies showing how climate change is impacting a variety of environments—from the Arctic to coral reefs to alpine—but how could a warmer world damage deserts, already the world's warmest and driest environments?
Hunting across Southeast Asia weakens forests' survival, An interview with Richard Corlett
(11/08/2009) A large flying fox eats a fruit ingesting its seeds. Flying over the tropical forests it eventually deposits the seeds at the base of another tree far from the first. One of these seeds takes root, sprouts, and in thirty years time a new tree waits for another flying fox to spread its speed. In the Southeast Asian tropics an astounding 80 percent of seeds are spread not by wind, but by animals: birds, bats, rodents, even elephants. But in a region where animals of all shapes and sizes are being wiped out by uncontrolled hunting and poaching—what will the forests of the future look like? This is the question that has long occupied Richard Corlett, professor of biological science at the National University of Singapore.
Fossil fuel subsidies "bringing us closer to irreversible climate change"

(11/06/2009) The Green Economy Coalition is urging G20 finance ministers to rapidly put an end to fossil fuel subsidies. In a letter to the ministers the coalition argues that these subsidies are contributing directly to climate change and making it difficult for the world to transition to a greener economy.
Governments, public failing to save world's species

(11/04/2009) According to the International Union for the Conservation of Nature's (IUCN) 2008 report, released yesterday, 36 percent of the total species evaluated by the organization are threatened with extinction. If one adds the species classified as Near Threatened, the percentage jumps to 44 percent—nearly half.
Emissions from deforestation overestimated; 12% rather than 17%

(11/04/2009) Greenhouse gas emissions from deforestation are lower than previously believed, according to a new study published in Nature Geoscience. The findings mean that developing countries may see less money under Reducing Emissions from Deforestation and Degradation, a proposed climate change mitigation mechanism.
Gucci drops APP in pledge to save rainforests

(11/03/2009) One of the world's largest and most prestigious fashion brands has stated it will stop sourcing paper from Indonesian forests and will drop Asia Pulp and Paper (APP) as a supplier, which has become notorious for tropical deforestation. The move comes after pressure from the Rainforest Action Network (RAN) on the fashion industry to stop sourcing paper from threatened rainforests for their shopping bags.
Goodbye, snows of Kilimanjaro
(11/02/2009) The most recent survey among the ice fields atop Mount Kilimanjaro found that the ice atop Africa's most famous mountain could be gone in twenty years—and maybe even sooner. Published in the Proceedings of the National Academy of Science the study was conducted by a team of researchers who first measured the glaciers in 2000. They discovered that between 1912 and 2007, 85 percent of the ice that covered Mount Kilimanjaro vanished. When using 2000 as baseline the mountain has lost 26 percent of its ice.
Will Ecuador's plan to raise money for not drilling oil in the Amazon succeed?

(10/27/2009) Ecuador's Yasuni National Park is full of wealth: it is one of the richest places on earth in terms of biodiversity; it is home to the indigenous Waorani people, as well as several uncontacted tribes; and the park's forest and soil provides a massive carbon sink. However, Yasuni National Park also sits on wealth of a different kind: one billion barrels of oil remain locked under the pristine rainforest.
Kenya's pain, part two: decades of wildlife decline exacerbated by drought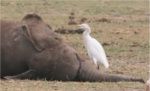 (10/20/2009) Not many years ago if you were planning a trip to Africa to see wildlife, Kenya would be near the top of the list, if not number one. Then violent riots in late 2007 and early 2008 leaving a thousand dead tarnished the country's image abroad. When calm and stability returned, Kenya was again open for tourism, and it's true that most travelers were quick to forget: articles earlier this year announced that even with the global economic crisis Kenya was expecting tourism growth. However, a new disaster may not be so quickly overcome.




Page 1 | Page 2 | Page 3 | Page 4 | Page 5 | Page 6 | Page 7 | Page 8 | Page 9 | Page 10 | Page 11 | Page 12 | Page 13 | Page 14 | Page 15 | Page 16 | Page 17 | Page 18 | Page 19 | Page 20 | Page 21 | Page 22 | Page 23 | Page 24 | Page 25 | Page 26 | Page 27 | Page 28 | Page 29 | Page 30 | Page 31 | Page 32 | Page 33 | Page 34