News articles on climate change

---
Mongabay.com news articles on climate change in blog format. Updated regularly.






Freak floods in US predicted by 2009 climate change report

(06/16/2010) A rash of flash floods has struck the US during this spring: Rhode Island, Tennessee, Arkansas, and most recently Oklahoma have all faced devastating floods that have resulted in the loss of property and in some cases tragic deaths. While flash floods have occurred throughout US history, the number of big floods this year appears abnormal at best, but not unexpected by researchers. Climatologists warned last year that an increase in floods and severe storms is very probable as the world warms.
Indonesian government's promise up in smoke: fires rise by 59 percent

(06/13/2010) The Indonesian government failed to live up to its promises to reduce fires across the tropical nation last year. Instead a 2009 State Environment Report showed a 59 percent rise of fire hotspots from 19,192 in 2008 to 32,416 last year, as reported by The Jakarta Post.
The penguin crisis: over 60 percent of the world's penguins threatened with extinction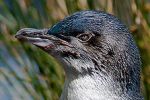 (06/10/2010) Everyone loves penguins. With their characteristic black-and-white 'tuxedo' markings, upright waddle, and childlike stature, penguins seem at once exotic and familiar: exotic because they live far from most human habitations, familiar because they appear in innumerable books and movies. From Mr. Popper's Penguins to Happy Feet, and from March of the Penguins to And Tango Makes Three, penguins pop-up everywhere. The flightless birds have even provided the name and symbol to one of the world's most successful publishing houses. Yet despite their popularity amid the human kingdom, few people seem aware that penguins worldwide are facing an extinction crisis.
Study points to global snake decline

(06/09/2010) A number of reports over the last decade have shown amphibians, lizards, fish, and birds facing steep population declines across species and continents, providing further evidence that the planet is undergoing a mass extinction. Now a new study in Biology Letters adds another group of animals to that list: snakes.
Already on the edge, lemurs could become victims of climate change

(06/08/2010) Expanding beyond well-known victims such as polar bears and coral reefs, the list is growing of species likely to be hard hit by climate change: from lizards to birds to amphibians. Now a new study has uncovered another group of species vulnerable to a warmer world: lemurs.
Indonesia identifies possible sites for forest conservation pilot project

(06/06/2010) The government of Indonesia has named four forests which could serve as pilot projects for its conservation deal with Norway, according to the Jakarta Post. The deal, including a billion US dollar donation from Norway, is meant to help Indonesia stem rampant deforestation throughout the nation, which has pushed Indonesia to become the world's third highest greenhouse gas emitter.
REDD threatens rights of 350 million local people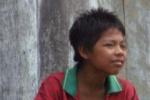 (06/03/2010) Last week the Reducing Emissions from Deforestation and Forest Degradation (REDD) program received a jump start with a four billion US dollar pledge from a number of industrialized nations. Under REDD tropical forest nation will be paid to keep forests standing, however the program—as it currently stands—has provoked concern over the rights of the some 350 million people living in or adjacent to forests. The Accra Caucus on Forests and Climate Change, a coalition of some 100 organizations from 38 countries, has released a report outlining an alternative vision of REDD that would uphold the rights of local and indigenous people while protecting forests.
Corruption could undermine REDD

(06/03/2010) With four billion US dollars pledged last week to kick-start the Reduced Emissions from Deforestation and Forest Degradation (REDD), a new report by Global Witness warns that the funds could do little to stem deforestation if governance and accountability are not improved and corruption tackled. The REDD program provides funds to tropical nations to keep forests standing as a means to sequester carbon.
A total ban on primary forest logging needed to save the world, an interview with activist Glen Barry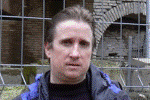 (06/02/2010) Radical, controversial, ahead-of-his-time, brilliant, or extremist: call Dr. Glen Barry, the head of Ecological Internet, what you will, but there is no question that his environmental advocacy group has achieved major successes in the past years, even if many of these are below the radar of big conservation groups and mainstream media. "We tend to be a little different than many organizations in that we do take a deep ecology, or biocentric approach," Barry says of the organization he heads. "[Ecological Internet] is very, very concerned about the state of the planet. It is my analysis that we have passed the carrying capacity of the Earth, that in several matters we have crossed different ecosystem tipping points or are near doing so. And we really act with more urgency, and more ecological science, than I think the average campaign organization."
NASA satellite image reveals record low snow for the United States

(06/02/2010) According to the National Oceanic and Atmospheric Administration, snow cover retreated to its lowest extent ever recorded in North America by the end of this April. Snow cover was 2.2 million square kilometers below average. With records of snow extent beginning in 1967, this is the lowest in 43 years and the largest negative anomaly in the past 521 months.
Indonesia announces moratorium on granting new forest concessions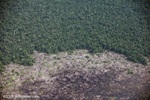 (05/28/2010) With one of the highest rates of deforestation in the world, the world's third largest greenhouse gas emissions due mostly to forest loss, and with a rich biodiversity that is fighting to survive amid large-scale habitat loss, Indonesia today announced a deal that may be the beginning of stopping forest loss in the Southeast Asian country. Indonesia announced a two year moratorium on granting new concessions of rainforest and peat forest for clearing in Oslo, Norway, however concessions already granted to companies will not be stopped. The announcement came as Indonesia received 1 billion US dollars from Norway to help the country stop deforestation.
World's 'number one frog' faces extinction from New Zealand government

(05/26/2010) Archey's frog is a survivor: virtually unchanged evolutionarily for 150 million years, the species has survived the comet that decimated the dinosaurs, the Ice Age, and the splitting of continents. Seventy million years ago New Zealand broke away from Australia, essentially isolating Archey's frog and its relatives from all predatory mammals. Yet, if the New Zealand government has its way this species may not survive the century, let alone the next few decades. The New Zealand government has put forward a controversial proposal to begin opening three of the nation's protected areas to mining: Great Barrier Island, Paparoa National Park, and Coromandel Peninsula where the last populations of Archey's frogs live. According to critics, the government's proposal could push Archey's frog toward extinction, while negatively impacting a number of other endangered species, beloved wild lands, and a nation driven by tourism.
Warmest April on record

(05/20/2010) According to the National Oceanic and Atmospheric Administration (NOAA), the past April was the warmest globally since record taking began in the late 19th Century. Combining both land and ocean temperatures, the NOAA recorded that April 2010 was 0.76 degrees Celsius (1.37 degrees Fahrenheit) above the 20th Century average.
Elephants march in London, trumpeting conservation

(05/17/2010) Although urban Britain is not the native habitat of the Asian elephant, the well-loved pachyderm has invaded London for the summer. Raising awareness and funds for the threatened Asian elephant, 250 fiberglass statues by different artists are being displayed all over London. At the end of the summer the elephants will be auctioned off. All the proceeds from the art parade will go to Elephant Family, a conservation organization whose mission is to save the Asian Elephant from extinction.
Nestle caves to activist pressure on palm oil

(05/17/2010) After a two month campaign against Nestle for its use of palm oil linked to rainforest destruction spearheaded by Greenpeace, the food giant has given in to activists' demands. The Swiss-based company announced today in Malaysia that it will partner with the Forest Trust, an international non-profit organization, to rid its supply chain of any sources involved in the destruction of rainforests. "Nestle's actions will focus on the systematic identification and exclusion of companies owning or managing high risk plantations or farms linked to deforestation," a press release from the company reads, adding that "Nestle wants to ensure that its products have no deforestation footprint."
Climate change devastating lizards worldwide: 20 percent estimated to face extinction

(05/13/2010) Lizards have evolved a variety of methods to escape predators: some will drop their tail if caught, many have coloring and patterning that blends in with their environment, a few have the ability to change their colors as their background changes, while a lot of them depend on bursts of speed to skitter away, but how does a lizard escape climate change? According to a new study in Science they don't. The study finds that lizards are suffering local extinctions worldwide due exclusively to warmer temperatures. The researchers conclude that climate change could push 20 percent of the world's lizards to extinction within 70 years.
Collapsing biodiversity is a 'wake-up call for humanity'

(05/10/2010) A joint report released today by the Convention on Biological Diversity (CBD) and the UN Environment Program (UNEP) finds that our natural support systems are on the verge of collapsing unless radical changes are made to preserve the world's biodiversity. Executive Secretary of the Convention on Biological Diversity, Ahmed Djoghlaf, called the bleak report "a wake-up call for humanity."
255 scientists: 'deeply disturbed' by 'political assaults on scientists'

(05/06/2010) Signed by 255 members of the National Academy of Science, a new letter in the journal Science expresses that researchers are "deeply disturbed" by the rancor toward them from some in media and politics. Furthermore the letter outlines, once again, that the science of climate change is based on "compelling, comprehensive, and consistent objective evidence that humans are changing the climate in ways that threaten our societies and the ecosystems on which we depend."
US emissions from coal could be stopped in 20 years

(05/03/2010) A new study in Environmental Science and Technology (ES&T) concludes that the US could stop all emissions from coal-fired plants within 20 years time using only existing technologies and some that will be ready within the next decade. Such an accomplishment would go a long way toward lowering the US's carbon emissions and mitigating the impact of climate change, according to the researchers.
150,000 turn out for climate rally in Washington DC

(04/26/2010) A rally in support of strong action on climate change drew some 150,000 people to the National Mall in Washington DC according to organizers. The rally—which also celebrated the 40th Anniversary of Earth Day—alternated its program with music and speakers.
Alternative Climate Summit, Machu Picchu, and El Niño: Destroyer of Civilizations

(04/23/2010) As an alternative climate summit gets underway in the Bolivian city of Cochabamba, many in the Andean region are wondering how they will cope with El Niño, a cyclical meteorological phenomenon in which Pacific surface temperatures rise and have repercussions on weather around the world. El Niño takes place irregularly about every two to seven years and lasts from twelve to eighteen months.
Half a trillion spent on fossil fuel subsidies mostly "a complete waste of money"

(04/22/2010) Despite a warming planet linked to the burning of fossil fuels, governments around the world still spend 500 billion US dollars a year subsidizing fossil fuel industries. A new study from the Global Subsidies Initiative (GSI) of the International Institute for Sustainable Development looks at the difficult political situation behind ending fossil fuel subsidies.
World failing on every environmental issue: an op-ed for Earth Day
(04/22/2010) The biodiversity crisis, the climate crisis, the deforestation crisis: we are living in an age when environmental issues have moved from regional problems to global ones. A generation or two before ours and one might speak of saving the beauty of Northern California; conserving a single species—say the white rhino—from extinction; or preserving an ecological region like the Amazon. That was a different age. Today we speak of preserving world biodiversity, of saving the 'lungs of the planet', of mitigating global climate change. No longer are humans over-reaching in just one region, but we are overreaching the whole planet, stretching ecological systems to a breaking point. While we are aware of the issues that threaten the well-being of life on this planet, including our own, how are we progressing on solutions?
Got milk: 3 percent of greenhouse gases from milk production

(04/21/2010) Just less than 3 percent of the world's greenhouse gas emissions come from the production of milk, according to a new study by the UN Food and Agricultural Organization (FAO). Covering dairy producing animals from small nomadic herds to massive industrialized dairy operations, the FAO study factors in the production, processing, and transportation of milk as well as the fertilizer, pesticides, and feed used in the dairy industry. The total rises 4 percent if using dairy animals for meat is included.
Paper company loses green certification after rainforest destruction in Indonesia

(04/18/2010) The Forest Stewardship Council (FSC), a global certifier of sustainably managed forest, has dropped another Indonesian company for the destruction of rainforests. Asia Paper Resources International Limited (APRIL), has had its certification suspended due to evidence of conversion of rainforests for acacia plantations, the destruction of 'High Conservation Value Forest', draining peatlands, as well as continuing conflicts with local communities. The decision was made by the Rainforest Alliances Smartwood, an accreditation program with the FSC.
Nestle shareholder meeting interrupted by Greenpeace orangutans
(04/15/2010) Nestle's shareholder meeting turned raucous today, as Greenpeace protesters were arrested in full-orangutan outfits outside the meeting and inside Greenpeace activists—in a scene out of a spy movie—propelled down from the ceiling and dropped a giant banner and a shower of leaflets above the shareholders' heads. "Nestlé's chair, Peter Brabeck-Letmathe, was explaining how well the company had performed over the last fiscal year when noises were heard up in the roof and leaflets began raining down, not at all unlike a shower of cash," describes a Greenpeace blog entry today.
Climatologists cleared of any "scientific malpractice"

(04/15/2010) Two inquiries into the research of several climatologists at the University of East Anglia's Climate Research Unit (CRU) have now cleared the researchers of any wrong-doing. The second inquiry, which looked specifically at 11 representatives studies including global temperature findings and work with tree rings, announced yesterday that they found "no evidence of any deliberate scientific malpractice in any of the work of the Climatic Research Unit, and had it been there we believe that it is likely that we would have detected it," according to the panel, which included experts from the United States, Switzerland, and the UK.
Video: black list uncovers least transparent companies

(04/14/2010) Corporate Responsibility Magazine has released its first annual list of the 30 least transparent companies, dubbed the 'black list'. Looking at corporations traded on the US stock market in the Russell 1,000—the top 1,000 stocks in the Russell 3,000 list—the magazine pinpointed the bottom 30, exposing those companies that choose to hide in the dark.
Jane Goodall renews her faith in nature and humanity during the "Gombe 50" anniversary, An interview with Dr. Jane Goodall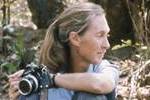 (04/12/2010) 2010 marks a monumental milestone for the Jane Goodall Institute (JGI) and its founder, Dr. Jane Goodall, DBE. Fifty years ago, Goodall, who is today a world-renowned global conservation leader, first set foot on the shores of Lake Tanganyika, in what is now Tanzania's Gombe National Park. The chimpanzee behavioral research she pioneered at Gombe has produced a wealth of scientific discovery, and her vision has expanded into a global mission 'to empower people to make a difference for all living things.' Time, however, has not stood still for Gombe. The wild chimps of the area have suffered as the local human population has swelled. Gombe National Park is now a forest fragment, a 35-square-kilometer island of habitat isolated in a sea of subsistence farming. Because the problems facing Gombe—unsustainable land practices, overpopulation, and a cycle of poverty—are typical of many other areas, lessons learned by Dr. Goodall and her team provide valuable insights for solutions at Gombe and beyond.
Cochabamba Climate Conference: the Coca Contradiction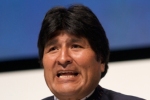 (04/11/2010) In the high stakes game of geopolitics, the small and economically disadvantaged Andean nation of Bolivia has little clout. Now, however, the country's indigenous president Evo Morales wants to establish more of a significant voice on the world stage. Recently, he has turned himself into something of a spokesperson on the issue of climate change. Decrying the failure of world leaders to come to a satisfactory agreement on global warming, he is intent on shaming the Global North into addressing climate change. Whatever Bolivia lacks in terms of political and economic muscle, Morales would like to offset through skilled use of moral persuasion.
16 percent of mangrove species threatened with extinction

(04/11/2010) The first ever assessment of mangrove species by the IUCN Red List found 11 out of 70 mangrove species threatened with extinction, including two which were listed as Critically Endangered. Threats include coastal development, logging, agriculture, and climate change.
Chaos and the Accord: Climate Change, Tropical Forests and REDD+ after Copenhagen
(04/06/2010) The Copenhagen Accord, forged at COP15 upended international efforts to confront climate change. Never before have 115 Heads of State gathered together at one time, let alone for the singular purpose of crafting a new climate change agreement. Even though the new Accord is still in intensive care, two things are already clear. First, we have entered an entirely new world. And second, tropical forests have the greatest potential to breathe life into the new agreement.
Seed dispersal in the face of climate change, an interview with Arndt Hampe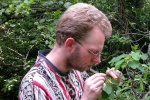 (04/05/2010) Without seed dispersal plants could not survive. Seed dispersal, i.e. birds spreading seeds or wind carrying seeds, means the mechanism by which a seed is moved from its parent tree to a new area; if fortunate the seed will sprout in its new resting place, produce a plant which will eventually seed, and the process will begin anew. But in the face of vast human changes—including deforestation, urbanization, agriculture, and pasture lands, as well as the rising specter of climate change, researchers wonder how plants will survive, let alone thrive, in the future?
What happened to China?: the nation's environmental woes and its future
(04/01/2010) China has long been an example of what not to do to achieve environmentally sustainability. Ranking 133rd out of 146 countries in 2005 for environmental performance, China faces major environmental problems including severe air and water pollution, deforestation, water-issues, desertification, extinction, and overpopulation. A new article in Science discusses the complex issues that have led to China's environmental woes, and where the nation can go to from here.
'Very dramatic' changes in Greenland: ice loss spreads north

(03/28/2010) Over the past ten years scientists have measured increasing ice loss along southern Greenland. Now a new study in Geophysical Research Letters shows that the ice loss has spread north with likely consequences for global sea level rise.
Just how bad is meat-eating for the environment?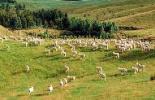 (03/28/2010) Meat is booming. In the past thirty years, livestock production has increased threefold. In many parts of the world where incomes are expanding, meat, once a delicacy, is now eaten regularly and voraciously. But what are the environmental impacts of this 'livestock revolution'? Two recent studies look at the global impact of the livestock industry, one alleges that its environmental impacts in relation to greenhouse gas emissions has been overestimated, while the other takes a holistic view of the industry's environmental impact.
Nestle fiasco continues: Indonesian oil palm planters threaten boycott too
(03/23/2010) Candy and food giant Nestle is finding itself between a rock and a hard place. The online campaign against Nestle continues: today protesters once again posted thousands of negative messages on the company's Facebook page, most demanding that Nestle cut out palm oil linked to deforestation from its products. At the same time, a new problem has cropped up for Nestle: Indonesian oil palm planters are threatening to boycott Nestle products. Proving that the issues surrounding oil palm and deforestation are nothing if not complex: Facebook protestors say they will boycott Nestle if it doesn't cut out all links to Sinar Mas, a company that Greenpeace has linked to deforestation, whereas the Indonesia Palm Oil Growers Association are preparing a boycott if Nestle stops buying from Sinar Mas, according to the Jakarta Post.
El Niño in Venezuela: Hugo Chávez's "Katrina" Moment?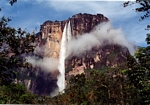 (03/22/2010) Venezuelan President Hugo Chávez has been in power for more than ten years, during which time he has deflected numerous electoral challenges, a recall effort, a coup d'etat and even an oil lock out. A politically adroit statesman, he has demonstrated enormous staying power throughout all these political crises. Yet, Chávez's luck may have finally run out: a devastating El Niño-linked drought has recently ravaged Venezuela and the government has been forced to undertake conservation measures for water and electricity. Hardly amused, some are holding Chávez responsible for the energy crunch and the drought could exact a heavy toll on the Venezuelan president in September's legislative elections.
A new world?: Social media protest against Nestle may have longstanding ramifications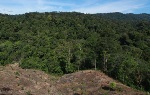 (03/20/2010) The online protest over Nestle's use of palm oil linked to deforestation in Indonesia continues unabated over the weekend. One only needed to check-in on the Nestle's Facebook fan page to see that anger and frustration over the company's palm oil sourcing policies, as well as its attempts to censor a Greenpeace video (and comments online), has sparked a social media protest that is noteworthy for its vehemence, its length, and its bringing to light the issue of palm oil and deforestation to a broader public.
Video: Nestle's attempt to censor Greenpeace palm oil ad backfires

(03/19/2010) In a bold online video, the environmental group Greenpeace cleverly links candy-giant Nestle to oil palm-related deforestation and the deaths of orangutans. Clearly angered over the video, Nestle struck back by having it banned from YouTube and replaced with this statement: "This video is no longer available due to a copyright claim by Société des Produits Nestlé S.A." However Nestle's reaction to the video only spread it far and wide (see the ad below): social network sites like Twitter, Facebook, and Reddit were all flooded with the ad as well as rising criticism against Nestle—one of the world's largest food producers—including calls for boycotts.
Scientists: new study does not disprove climate change threat to Amazon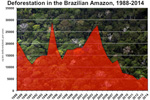 (03/19/2010) Recently, Boston University issued a press release on a scientific study regarding the Amazon's resilience to drought. The press release claimed that the study had debunked the Intergovernmental Panel on Climate Change's (IPCC) theory that climate change could turn approximately 40 percent of the Amazon into savanna due to declining rainfall. The story was picked up both by mass media, environmental news sites (including mongabay.com), and climate deniers' blogs. However, nineteen of the world's top Amazonian experts have issued a written response stating that the press release from Boston University was "misleading and inaccurate".
The Asian Animal Crisis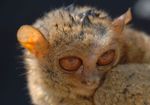 (03/18/2010) The United Nation declared 2010 as the International Year of Biodiversity (IYB). One of the goals of the IYB is to celebrate the achievements of the Convention of Biological Diversity signed by 192 countries since 1992. But what have we accomplished since 1992? Did we put an end to biodiversity loss? The truth is that there is not much to celebrate at all. Asia is a perfect example where the animal crisis and the loss of biodiversity have worsened over decades. The first question that should come to mind is: how many species have vanished in Asia because of human activities? Records of recently extinct species in Asia show 71 species that have disappeared in the wild. Examples include the Yunnan lake newt (Cynops wolterstorffi) from China, the Bonin thrush (Zoothera terrestris) from Japan, or the redtailed black shark (Epalzeorhynchos bicolor) from Thailand.
High Arctic species plummeting across the board, others Arctic residents on the rise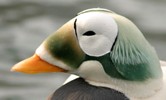 (03/18/2010) Between 1970 and 2004 species populations in the high Arctic have declined by 26 percent, according to the first report by the Arctic Species Trend Index (ASTI). While this may be a natural cycle, scientists are concerned that environmental impacts such as climate change are worsening natural population fluctuations in the high Arctic. Declining species include lemmings, red knot, and caribou. "Rapid changes to the Arctic's ecosystems will have consequences for the Arctic that will be felt globally. The Arctic is host to abundant and diverse wildlife populations, many of which migrate annually from all regions of the globe. This region acts as a critical component in the Earth's physical, chemical, and biological regulatory system," lead-author Louise McRae from the Zoological Society of London (ZSL) said in a press release.
Amazon confusion: new research shows forest is resilient to drought, but is this the whole picture?
(03/15/2010) A drought that happens once in a hundred years had little negative or positive effect on the Amazon rainforest according to a NASA funded study in Geophysical Research Letters. "We found no big differences in the greenness level of these forests between drought and non-drought years, which suggests that these forests may be more tolerant of droughts than we previously thought," said Arindam Samanta, the study's lead author from Boston University.
Falklands Dispute: Argentine Sovereignty Won't Solve the Problem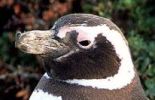 (03/15/2010) With Britain now moving to explore for oil and gas in the Falkland Islands, Argentina has cried foul. Buenos Aires claims that the Falklands, or the Malvinas as Argentines refer to the islands, represent a "colonial enclave" in the south Atlantic. The islands have been a British possession since 1833, and the local inhabitants consider themselves thoroughly British. Yet, Argentina claims the Malvinas as the country inherited them from the Spanish crown in the early 1800s. In 1982 Argentina seized the islands but was later expelled by a British naval force. The war was short but bloody, costing 650 Argentine and 250 British lives.
Consumption habits cause rich countries to outsource emissions

(03/08/2010) Over a third of the greenhouse gas emissions related to the consumption of goods in wealthy nations actually occur in developing countries, according to a new analysis by researchers with the Carnegie Institution. Annually, each person if the United States outsources 2.5 tons of carbon due to consumption habits, most frequently in China. In Europe the figure of 'outsourced' emissions rises to 4 tons per person.
Why seed dispersers matter, an interview with Pierre-Michel Forget, chair of the FSD International Symposium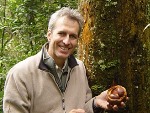 (03/07/2010) There are few areas of research in tropical biology more exciting and more important than seed dispersal. Seed dispersal—the process by which seeds are spread from parent trees to new sprouting ground—underpins the ecology of forests worldwide. In temperate forests, seeds are often spread by wind and water, though sometimes by animals such as squirrels and birds. But in the tropics the emphasis is far heavier on the latter, as Dr. Pierre-Michel Forget explains to mongabay.com. "[In rainforests] a majority of plants, trees, lianas, epiphytes, and herbs, are dispersed by fruit-eating animals. […] As seed size varies from tiny seeds less than one millimetres to several centimetres in length or diameter, then, a variety of animals is required to disperse such a continuum and variety of seed size, the smaller being transported by ants and dung beetles, the larger swallowed by cassowary, tapir and elephant, for instance."
Massive methane leak in Arctic could trigger abrupt warming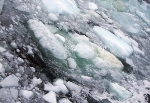 (03/04/2010) Methane, a greenhouse gas 30 times more potent than carbon, is spewing from what was believed to be an impermeable barrier in Siberia in amounts equal to methane releases from the world's oceans. The discovery has lead researchers to fear the possibility of abrupt climate warming. According to the study published in Science, subsea permafrost below the East Siberian Arctic Shelf has become compromised, leaking vast amounts of methane into the atmosphere.




Page 1 | Page 2 | Page 3 | Page 4 | Page 5 | Page 6 | Page 7 | Page 8 | Page 9 | Page 10 | Page 11 | Page 12 | Page 13 | Page 14 | Page 15 | Page 16 | Page 17 | Page 18 | Page 19 | Page 20 | Page 21 | Page 22 | Page 23 | Page 24 | Page 25 | Page 26 | Page 27 | Page 28 | Page 29 | Page 30 | Page 31 | Page 32 | Page 33