News articles on climate change politics

---
Mongabay.com news articles on climate change politics in blog format. Updated regularly.






Pictures of the day: activists highlight personal impacts of climate change worldwide

(05/07/2012) On Saturday, people around the world gathered to highlight the varied impacts of climate change on their lives. Organized by 350.org, the global day of action was a call to "connect the dots" between a warming Earth and extreme weather events, such as droughts, floods, and fires among other impacts. Nearly 1,000 events were held worldwide.
Fallout for Heartland Institute after it likens those who accept climate change to 'murderers' and 'madmen'

(05/07/2012) According to the Heartland Institute, a conservative think tank, those who accept the science of climate change are 'on the radical fringe' with the movements most 'prominent advocates' being 'murderers, tyrants, and madmen.' The Heartland Institute's statements came as it launched a billboard campaign featuring notorious mass-murderer, Ted Kaczynski also known as the Unabomber, on a billboard in Chicago that read 'I still believe in Global Warming? Do you?' The Kaczynski billboard remained live for 24 hours before widespread condemnation, including from the Heartland Institute's own supporters, pushed the group to pull the billboard. It has now suspended the short-lived campaign which was also going to feature similar billboards with Fidel Castro, Osama Bin Laden, and hostage-taker James J. Lee.
Thousands worldwide to "connect the dots" between climate change and extreme weather this weekend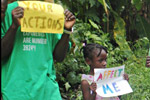 (05/03/2012) On Saturday, May 5th vulnerable populations from the United States to Bangladesh will "connect the dots" between devastating extreme weather and climate change in a global day of action organized by 350.org. The nearly 1,000 events occurring in over half of the world's nations are meant to highlight to governments, media, and the public that climate change is impacting lives through an increase in number and intensity of devastating weather events, such as droughts, heatwaves, and floods.
Mexico passes aggressive climate bill
(04/23/2012) Last week, Mexico's Senate passed an aggressive and comprehensive climate change bill, making it the first developing nation and only the second country to do so, after the UK. The bill, which far outshines anything achieved by its far wealthier northern neighbors, sets ambitious targets for cutting emissions while creating new incentive programs for clean energy. Largely dependent on fossil fuels, Mexico is approximately the 11th highest greenhouse gas emitter in the world.
"Don't be so silly" about climate change: Mohamed Nasheed on The Daily Show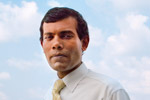 (04/04/2012) Mohamed Nasheed, former president of the Maldives, told the world on The Daily Show Monday night: "Just don't be so silly" about climate change. Nasheed, who in February was forced to resign his presidency, is visiting the U.S. to meet with government officials as well as to push for climate action during the release of a new documentary film about his presidency, entitled The Island President.
General Motors cuts funding to Heartland Institute due to climate change denialism

(04/02/2012) After being outed as a financial contributor to the conservative advocacy group Heartland Institute, known for its denial of global climate change, General Motors has faced harsh criticism from environmentalists. The car company, which is pushing its new all-electric model, the Chevy Volt, has now announced it will no longer be contributing to the Heartland Institute.
Featured Video: the true cost of the tar sands

(03/15/2012) What's the big deal about the tar sands? Canadian photographer Garth Lenz presents the local environmental and social concerns presented by the tar sands in a concise, impassioned speech in a TEDx talk in Victoria, Canada.
Climate journalism gone awry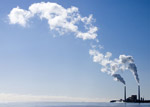 (03/12/2012) A leading journalist and editor at The Atlantic made a startling admission regarding how she writes about climate science last week. Megan McArdle, who not long ago wrote in-depth about documents leaked from Heartland Institute, has noted that as a journalist she depends on her comprehension of climate science on two non-experts and one climatologist who is widely viewed as an outlier for his view that climate change may actually be good for the world.
TransCanada to build southern half of Keystone to avoid State Department approval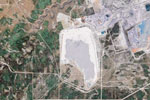 (02/29/2012) Keystone XL is becoming the project that refuses to die: TransCanada, the company behind the pipeline, has said it plans to build the southern half of the pipeline while it waits to determine a new route for the northern section. The company does not need approval from the State Department, which turned down the entire pipeline in January, to build the southern half from Texas to Oklahoma. However, the Obama Administration has embraced the idea. Carrying carbon-intensive tar sands oil down from Canada to a global market, the proposed pipeline galvanized environmental and climate activists last year, resulting in several large protests and civil disobedience actions.
Heartland Institute threatens to sue journalists who covered 'Denial Gate' leak

(02/15/2012) The Heartland Institute, a conservative advocacy group, is threatening to sue journalists, bloggers, and activists who reported on internal documents that detail the group's fundraising efforts and lay out a new program to replace climate change education in schools with curriculum meant to instill doubt on climate science.
Black Swans and bottom-up environmental action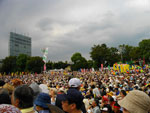 (02/08/2012) The defining events shaping the modern world - economic, social, environmental, progressive and disruptive - are frequently characterized as "Black Swans."The Black Swan term and theory were characterized by author and analyst Nassim Nicholas Taleb who explains, "What we call here a Black Swan (and capitalize it) is an event with the following three attributes. First, it is an outlier, as it lies outside the realm of regular expectations, because nothing in the past can convincingly point to its possibility. Second, it carries an extreme impact. Third, in spite of its outlier status, human nature makes us concoct explanations for its occurrence after the fact, making it explainable and predictable." Taleb identifies the emergence of the internet, the attacks of September 11, 2001, the popularity of Facebook, stock market crashes, the success of Harry Potter, and World War I as among Black Swan events.
Kelly Blynn: activists not "letting the pressure off" on Keystone pipeline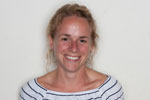 (02/06/2012) Along with Bill McKibben and a small cadre of passionate environmental activists, Kelly Blynn co-founded the climate activism group "350." 350 exemplifies the power of online networks combined with activism and has coordinated some of the largest and most successful environmental protests in history. The 350 team has organized more than 5,200 events in 181 countries around the world. Kelly graduated from Middlebury College with a degree in Geography and Environmental Studies and experience coordinating one of the largest university campus environmental activism groups in the United States. Blynn is currently situated in Washington, D.C.
Wall Street Journal climate op-ed: the "equivalent of dentists practicing cardiology"

(02/06/2012) Climate scientists have struck back at the Wall Street Journal after it published an op-ed authored by 16 mostly non-climatologists arguing that global warming was not an urgent concern. The response letter, entitled Check With Climate Scientists for Views on Climate, responds that the Wall Street Journal should seek input on global warming from climate scientists. Six of the 16 authors who published the original article have ties to Exxon Mobil and their professions range from engineers to astronauts. In turn the letter to Wall Street Journal was signed by 38 well-noted climatologists.
Wall Street Journal under attack for climate op-ed

(01/31/2012) The Wall Street Journal is under attack for publishing an op-ed attacking climate science last Friday, while turning down another op-ed explaining climate change and signed by 255 researchers with the U.S. National Academy of Sciences, which was eventually published in the journal Science. The op-ed last Friday first garnered attention because it was signed by 16 scientists, however other journalists have shown that most of these signatories are not climatologists (the list includes an astronaut, a physician, and an airplane engineer), many are well-known deniers, and at least six have been tied to the fossil fuels industry.
California sets tough new clean car standards

(01/30/2012) The U.S. state that takes climate change most seriously—California—has unanimously approved new rules dubbed the Advanced Clean Cars program to lower carbon emissions, reduce oil dependence, mitigate health impacts from pollution, and save consumers money in the long-term. According to the new standards, by 2025 cars sold in California must cut greenhouse gas emissions by 34 percent and smog emissions by 75 percent. The program will also require 15.4 percent of all cars sold in California to be zero or near-zero emissions by 2025.
Emissions from palm oil biodiesel highest of major biofuels, says EU

(01/30/2012) Greenhouse gas emissions from palm oil-based biodiesel are the highest among major biofuels when the effects of deforestation and peatlands degradation are considered, according to calculations by the European Commission. The emissions estimates, which haven't been officially released, have important implications for the biofuels industry in Europe.
U.S. media favored Keystone pipeline in coverage

(01/26/2012) A new report by Media Matters finds that U.S. TV and print media were largely biased toward the construction of TransCanada's Keystone XL Pipeline, which the Obama administration recently turned down. The report finds that guests and quotes were largely in favor of the pipeline in addition to news outlets consistently repeating job figures for the pipeline that have been discredited.
Obama rejects Keystone pipeline, but leaves door open for tar sands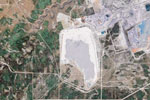 (01/18/2012) The Obama administration today announced it is scrapping TransCanada's Keystone pipeline after Republicans forced a 60-day deadline on the issue in a Congressional rider. The State Department advised against the pipeline arguing that the deadline did not give the department enough time to determine if the pipeline "served the national interest." The cancellation of the pipeline is a victory for environmental and social activists who fought the project for months, but Republicans are blasting the administration.
One company behind U.S.'s top three biggest greenhouse gas emitters

(01/16/2012) The Atlanta-based Southern company owns the top three biggest sources of greenhouse gas emissions in the U.S. according to recent data released by the Environmental Protection Agency (EPA). Three of Southern's coal-fired plants—two in Georgia and one in Alabama—account for around 64.74 million metric tons of total greenhouse gas emissions, higher than all of Finland's carbon emission in 2008.
Top 10 Environmental Stories of 2011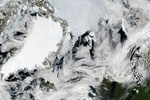 (12/22/2011) Many of 2011's most dramatic stories on environmental issues came from people taking to the streets. With governments and corporations slow to tackle massive environmental problems, people have begun to assert themselves. Victories were seen on four continents: in Bolivia a draconian response to protestors embarrassed the government, causing them to drop plans to build a road through Tipnis, an indigenous Amazonian reserve; in Myanmar, a nation not known for bowing to public demands, large protests pushed the government to cancel a massive Chinese hydroelectric project; in Borneo a three-year struggle to stop the construction of a coal plant on the coast of the Coral Triangle ended in victory for activists; in Britain plans to privatize forests created such a public outcry that the government not only pulled back but also apologized; and in the U.S. civil disobedience and massive marches pressured the Obama Administration to delay a decision on the controversial Keystone XL pipeline, which would bring tar sands from Canada to a global market.
Harsh words for Canada after it abandons Kyoto Protocol

(12/13/2011) Less than two days after signing on to a "road map" agreement at the UN Climate Summit in Durban, South Africa, Canada has announced it is formally withdrawing from the Kyoto Protocol after failing to meet its emissions pledges. Although not surprising, reaction from other nations and environmental groups was not only swift, but harsh.
Mixed reactions to the Durban agreement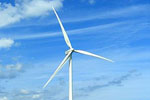 (12/12/2011) Early Sunday morning over 190 of the world's countries signed on to a new climate agreement at the 17th UN Framework Convention on Climate Change (UNFCCC) in Durban, South Africa. The summit was supposed to end on Friday, but marathon negotiations pushed government officials to burn the midnight oil for about 36 extra hours. The final agreement was better than many expected out of the two week summit, but still very far from what science says is necessary to ensure the world does not suffer catastrophic climate change.
Yasuni ITT: the virtues and vices of environmental innovation

(12/07/2011) As the 17th Conference of the Parties to the United Nations Framework Convention on Climate Change (UNFCCC) is taking place in Durban, Ecuador has embarked on the development of a project presented as highly innovative. This project targets Yasuni National Park, which has been protected since 1979. Yasuni is home to several indigenous peoples and is a biodiversity hotspot. But it so happens that the park also sits atop a vast oil field of 846 million barrels, representing about 20 percent of the country's oil reserves. The acronym Yasuni ITT stands for Ishpingo-Tambococha-Tiputinin, which are the names of three potential zones for oil extraction.
Discovery Channel backtracks, promises to air climate change episode of new Frozen Planet series

(12/07/2011) Discovery Channel has announced that it will, in fact, air the last episode of the new series Frozen Planet, which focuses solely on the impact of climate change at the world's poles. By the creators of universally-acclaimed Planet Earth, the full series explores the wildlife and environs of the Arctic and Antarctic, but the Discovery Channel came under fire after it announced it would not air the last episode, called "On Thin Ice", which deals specifically with climate change. A petition on Change.org garnered 75,000 signatures calling on the Discovery Channel to air the full series, before the network caved and announced it would do so.
Current emission pledges will raise temperature 3.5 degrees Celsius

(12/06/2011) New research announced at the 17th UN Climate Summit in Durban, South Africa finds that under current pledges for reducing emissions the global temperature will rise by 3.5 degrees Celsius (6.3 degrees Fahrenheit) from historic levels, reports the AFP. This is nearly double world nations' pledge to keep warming below 2 degrees Celsius (3.6 degrees Fahrenheit). The report flies in the face of recent arguments by the U.S. and others at Durban that current pledges are adequate through 2020.
Global carbon emissions rise 49 percent since 1990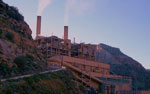 (12/04/2011) Total carbon emissions for the first time hit 10 billion metric tons (36.7 billion tons of CO2) in 2010, according to new analysis published by the Global Carbon Project (GCP) in Nature Climate Change. In the past two decades (since the reference year for the Kyoto Protocol: 1990), emissions have risen an astounding 49 percent. Released as officials from 190 countries meet in Durban, South Africa for the 17th UN Summit on Climate Change to discuss the future of international efforts on climate change, the study is just the latest to argue a growing urgency for slashing emissions in the face of rising extreme weather incidents and vanishing polar sea ice, among other impacts.
Global map of REDD+ projects released

(12/03/2011) The Center for International Forestry Research (CIFOR) on Saturday released a comprehensive map of the world's REDD+ programs. The map includes 340 REDD+ projects, programs, and policies in 52 countries.
REDD+ text for saving forests released in Durban

(12/03/2011) An initial draft text on REDD+ — a proposed mechanism to compensate tropical countries for reducing emissions from deforestation and degradation — has moved forward for discussion and approval at climate talks in Durban.
Africa, China call out Canada for climate betrayal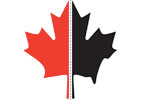 (12/01/2011) Purchasing a full page ad in the Canadian paper the Globe and Mail, a group of African leaders and NGOs is calling on Canada to return to the fold on climate change. Canada has recently all-but-confirmed that after the ongoing 17th UN Summit on Climate Change in Durban, South Africa, it will withdraw entirely from the Kyoto Treaty. The country has missed its targets by a long-shot, in part due to the exploitation of its tar sands for oil, and is increasingly viewed at climate conferences as intractable and obstructive. In the eyes of those concerned about climate change, Canada has gone from hero to villain. Yet notable African activists, including Archbishop Desmond Tutu, are pushing back.
Another record breaker: 2011 warmest La Niña year ever

(11/30/2011) As officials meet at the 17th UN Climate Summit in Durban, South Africa, the world continues to heat up. The UN World Meteorological Organization (WMO) has announced that they expect 2011 to be the warmest La Niña year since record keeping began in 1850. The opposite of El Nino, a La Niña event causes general cooling in global temperatures.
Carbon credit market for HFC-23 racked by fraud

(11/30/2011) An effort to decrease emissions of the super greenhouse gas HFC-23 has led to a largely-false carbon market that should be eliminated, argues the Environmental Investigation Agency (EIA). HFC-23 is a byproduct of the refrigerant HCFC-22, which is currently being phased out under the Montreal Protocol for its ozone-depleting and greenhouse gas properties. However, the effort to reduce HFC-23 through a carbon market has been hampered by companies in India and China producing extra HFC-23 just so they can capture and destroy it—and receive lucrative carbon funds.
Deforestation could be stopped by 2020
(11/28/2011) If governments commit to an international program to save forests known as REDD+, deforestation could be nearly zero in less than a decade, argues the Living Forests Report from the World Wide Fund for Nature (WWF). REDD+, which stands for Reduced Emissions from Deforestation and Degradation, is a program that would pay developing nations to preserve forests for their ability to sequester carbon. Government officials begin meeting tomorrow in Durban, South Africa for the 17th UN climate summit, and REDD+ will be among many topics discussed.
Greenhouse gases hit new record in atmosphere as officials head to UN climate summit

(11/28/2011) The concentration of greenhouse gases in the atmosphere hit a new record in 2010, according to the UN's World Meteorological Organization (WMO), which found that warming from greenhouse gases rose 29 percent from 1990 to 2010. The announcement was made just a few days prior to officials meet at the 17th Climate Conference in Durban, South Africa, where expectations are low for a strong, binding agreement with a number of wealthy nations stating they expect no new agreement to take affect until 2020.
Discovery Channel cuts climate change episode from Planet Earth follow-up

(11/17/2011) The new series Frozen Planet, by the creators of the super-popular and universally-acclaimed Planet Earth, details the wildlife and changing nature of the world's poles: the Antarctic and the Arctic. But while the four-year production filmed seven episodes, American audiences will only be treated to six. Discovery Channel has dropped the last episode that deals specifically with climate change.
Civilization shifting: a new leaderless era
(11/15/2011) For well over a decade global change scientists have ushered calls for urgent alteration in what they refer to as the "Business-as-Usual (BAU) paradigm" to cope with the interlinking social, economic, and environmental issues of the 21st Century. In 2001, one of the world's largest Earth Science collaborative organizations, the International Geosphere-Biosphere Program (IGBP), published their "A Planet Under Pressure" summary report for policy makers.
IEA warns: five years to slash emissions or face dangerous climate change

(11/13/2011) Not known for alarmism and sometimes criticized for being too optimistic, the International Energy Agency (IEA) has warned that without bold action in the next five years the world will lock itself into high-emissions energy sources that will push climate change beyond the 2 degrees Celsius considered relatively 'safe' by many scientists and officials.
Obama Administration bows to pressure, delays tar sands pipeline

(11/10/2011) In what can only be described as a major victory for green activists, the Obama Administration has announced it will delay a decision on TransCanada's controversial Keystone XL pipeline for 12-18 months. Notably, putting the decision off until after the last election. The delay comes less than a week after about 12,000 people encircled the White House in opposition to the Keystone XL pipeline, which they argue threatens one of the most important water supplies in America's heartland and will worsen climate change.
12,000 surround White House to protest tar sands pipeline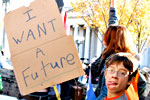 (11/07/2011) One year to the day before the 2012 US election, up to 12,000 activists encircled the White House to protest the Keystone XL pipeline, a proposed 1,700 mile pipeline that would carry oil from Canada's infamous tar sands to the US and other foreign markets. Critics of the TransCanada pipeline have warned of potential spills in America's heartland as well as the climate impacts of allowing more tar sands oil, which has a higher carbon footprint than conventional sources, into the US and other markets. The issue has galvanized climate and environmental activists in the US with the massive rally on Sunday preceded by civil disobedience actions in late summer that lead to the arrests of 1,253 people.
Last year's greenhouse gas emissions topple worst-case scenario

(11/06/2011) Global greenhouse gas emissions last year exceeded worst-case scenario predictions from just four years before, according to the US Department of Energy (DOE). A rise of 6 percent (564 million additional tons) over 2009 levels was largely driven by three nations: the US, India, and China. Emissions from burning coal jumped 8 percent overall. The new data, supported by a similar report from International Energy Agency (IEA), make it even more difficult for nations to make good on a previous pledge to hold back the world from warming over 2 degrees Celsius.
Romney joins climate change denier camp?

(10/28/2011) Presidential hopeful Mitt Romney reversed his position on the underlying drivers of recent climate climate change, stating "we don't know what's causing climate change," reports ThinkProgress.org.
Sober up: world running out of time to keep planet from over-heating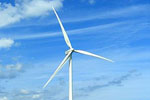 (10/24/2011) If governments are to keep the pledge they made in Copenhagen to limit global warming within the 'safe range' of two degrees Celsius, they are running out of time, according to two sobering papers from Nature. One of the studies finds that if the world is to have a 66 percent chance of staying below a rise of two degrees Celsius, greenhouse gas emissions would need to peak in less than a decade and fall quickly thereafter. The other study predicts that pats of Europe, Asia, North Africa and Canada could see a rise beyond two degrees Celsius within just twenty years.





California finalizes cap-and-trade program

(10/24/2011) Bucking long-stalled efforts in the US to combat global climate change, California has approved final rules for a cap-and-trade program set to go into effect in 2013. The program will require large polluters in California to reduce emissions or to 'trade' emissions on the carbon market with another company or initiative that is sequestering carbon. The rules even allow companies outside the state to participate, creating clean energy incentives across the US.







Australia's carbon tax moves closer to reality

(10/12/2011) By a margin of just two votes (74-72), Australia's plan to put a price on carbon passed its toughest hurdle today. It is now expected that the Australian legislator will moved forward to put the carbon tax into law. The carbon tax, pushed aggressively by Australian Prime Minister Julia Gillard, was just as ferociously opposed by business leaders and opposition party leader, Tony Abbott.




Page 1 | Page 2 | Page 3 | Page 4 | Page 5 | Page 6 | Page 7 | Page 8 | Page 9