News articles on climate change politics

---
Mongabay.com news articles on climate change politics in blog format. Updated regularly.





Mixed reactions to the Durban agreement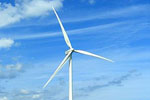 (12/12/2011) Early Sunday morning over 190 of the world's countries signed on to a new climate agreement at the 17th UN Framework Convention on Climate Change (UNFCCC) in Durban, South Africa. The summit was supposed to end on Friday, but marathon negotiations pushed government officials to burn the midnight oil for about 36 extra hours. The final agreement was better than many expected out of the two week summit, but still very far from what science says is necessary to ensure the world does not suffer catastrophic climate change.


Yasuni ITT: the virtues and vices of environmental innovation

(12/07/2011) As the 17th Conference of the Parties to the United Nations Framework Convention on Climate Change (UNFCCC) is taking place in Durban, Ecuador has embarked on the development of a project presented as highly innovative. This project targets Yasuni National Park, which has been protected since 1979. Yasuni is home to several indigenous peoples and is a biodiversity hotspot. But it so happens that the park also sits atop a vast oil field of 846 million barrels, representing about 20 percent of the country's oil reserves. The acronym Yasuni ITT stands for Ishpingo-Tambococha-Tiputinin, which are the names of three potential zones for oil extraction.


Discovery Channel backtracks, promises to air climate change episode of new Frozen Planet series

(12/07/2011) Discovery Channel has announced that it will, in fact, air the last episode of the new series Frozen Planet, which focuses solely on the impact of climate change at the world's poles. By the creators of universally-acclaimed Planet Earth, the full series explores the wildlife and environs of the Arctic and Antarctic, but the Discovery Channel came under fire after it announced it would not air the last episode, called "On Thin Ice", which deals specifically with climate change. A petition on Change.org garnered 75,000 signatures calling on the Discovery Channel to air the full series, before the network caved and announced it would do so.


Current emission pledges will raise temperature 3.5 degrees Celsius

(12/06/2011) New research announced at the 17th UN Climate Summit in Durban, South Africa finds that under current pledges for reducing emissions the global temperature will rise by 3.5 degrees Celsius (6.3 degrees Fahrenheit) from historic levels, reports the AFP. This is nearly double world nations' pledge to keep warming below 2 degrees Celsius (3.6 degrees Fahrenheit). The report flies in the face of recent arguments by the U.S. and others at Durban that current pledges are adequate through 2020.


Global carbon emissions rise 49 percent since 1990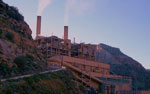 (12/04/2011) Total carbon emissions for the first time hit 10 billion metric tons (36.7 billion tons of CO2) in 2010, according to new analysis published by the Global Carbon Project (GCP) in Nature Climate Change. In the past two decades (since the reference year for the Kyoto Protocol: 1990), emissions have risen an astounding 49 percent. Released as officials from 190 countries meet in Durban, South Africa for the 17th UN Summit on Climate Change to discuss the future of international efforts on climate change, the study is just the latest to argue a growing urgency for slashing emissions in the face of rising extreme weather incidents and vanishing polar sea ice, among other impacts.


Global map of REDD+ projects released

(12/03/2011) The Center for International Forestry Research (CIFOR) on Saturday released a comprehensive map of the world's REDD+ programs. The map includes 340 REDD+ projects, programs, and policies in 52 countries.


REDD+ text for saving forests released in Durban

(12/03/2011) An initial draft text on REDD+ — a proposed mechanism to compensate tropical countries for reducing emissions from deforestation and degradation — has moved forward for discussion and approval at climate talks in Durban.


Africa, China call out Canada for climate betrayal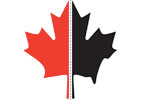 (12/01/2011) Purchasing a full page ad in the Canadian paper the Globe and Mail, a group of African leaders and NGOs is calling on Canada to return to the fold on climate change. Canada has recently all-but-confirmed that after the ongoing 17th UN Summit on Climate Change in Durban, South Africa, it will withdraw entirely from the Kyoto Treaty. The country has missed its targets by a long-shot, in part due to the exploitation of its tar sands for oil, and is increasingly viewed at climate conferences as intractable and obstructive. In the eyes of those concerned about climate change, Canada has gone from hero to villain. Yet notable African activists, including Archbishop Desmond Tutu, are pushing back.


Another record breaker: 2011 warmest La Niña year ever

(11/30/2011) As officials meet at the 17th UN Climate Summit in Durban, South Africa, the world continues to heat up. The UN World Meteorological Organization (WMO) has announced that they expect 2011 to be the warmest La Niña year since record keeping began in 1850. The opposite of El Nino, a La Niña event causes general cooling in global temperatures.


Carbon credit market for HFC-23 racked by fraud

(11/30/2011) An effort to decrease emissions of the super greenhouse gas HFC-23 has led to a largely-false carbon market that should be eliminated, argues the Environmental Investigation Agency (EIA). HFC-23 is a byproduct of the refrigerant HCFC-22, which is currently being phased out under the Montreal Protocol for its ozone-depleting and greenhouse gas properties. However, the effort to reduce HFC-23 through a carbon market has been hampered by companies in India and China producing extra HFC-23 just so they can capture and destroy it—and receive lucrative carbon funds.


For poor, climate change "a matter of life and death"

(11/29/2011) In opening the 17th UN Climate Summit in Durban, South Africa yesterday, Jacob Zuma, president of the host country said that delegates must remember what is at stake.


The Pope hopes for responsible climate deal

(11/28/2011) Pope Benedict XVI called for a "responsible" deal at the Vatican today just ahead of the two week Climate Summit in Durban, South Africa.


Deforestation could be stopped by 2020


(11/28/2011) If governments commit to an international program to save forests known as REDD+, deforestation could be nearly zero in less than a decade, argues the Living Forests Report from the World Wide Fund for Nature (WWF). REDD+, which stands for Reduced Emissions from Deforestation and Degradation, is a program that would pay developing nations to preserve forests for their ability to sequester carbon. Government officials begin meeting tomorrow in Durban, South Africa for the 17th UN climate summit, and REDD+ will be among many topics discussed.


Greenhouse gases hit new record in atmosphere as officials head to UN climate summit

(11/28/2011) The concentration of greenhouse gases in the atmosphere hit a new record in 2010, according to the UN's World Meteorological Organization (WMO), which found that warming from greenhouse gases rose 29 percent from 1990 to 2010. The announcement was made just a few days prior to officials meet at the 17th Climate Conference in Durban, South Africa, where expectations are low for a strong, binding agreement with a number of wealthy nations stating they expect no new agreement to take affect until 2020.


U.S. pledges $450 m to Indonesia for green economic growth

(11/19/2011) The U.S. government has pledged more than $450 million toward 'green growth' in Indonesia, reports the State Department.


Discovery Channel cuts climate change episode from Planet Earth follow-up

(11/17/2011) The new series Frozen Planet, by the creators of the super-popular and universally-acclaimed Planet Earth, details the wildlife and changing nature of the world's poles: the Antarctic and the Arctic. But while the four-year production filmed seven episodes, American audiences will only be treated to six. Discovery Channel has dropped the last episode that deals specifically with climate change.


Civilization shifting: a new leaderless era


(11/15/2011) For well over a decade global change scientists have ushered calls for urgent alteration in what they refer to as the "Business-as-Usual (BAU) paradigm" to cope with the interlinking social, economic, and environmental issues of the 21st Century. In 2001, one of the world's largest Earth Science collaborative organizations, the International Geosphere-Biosphere Program (IGBP), published their "A Planet Under Pressure" summary report for policy makers.


IEA warns: five years to slash emissions or face dangerous climate change

(11/13/2011) Not known for alarmism and sometimes criticized for being too optimistic, the International Energy Agency (IEA) has warned that without bold action in the next five years the world will lock itself into high-emissions energy sources that will push climate change beyond the 2 degrees Celsius considered relatively 'safe' by many scientists and officials.


Obama Administration bows to pressure, delays tar sands pipeline

(11/10/2011) In what can only be described as a major victory for green activists, the Obama Administration has announced it will delay a decision on TransCanada's controversial Keystone XL pipeline for 12-18 months. Notably, putting the decision off until after the last election. The delay comes less than a week after about 12,000 people encircled the White House in opposition to the Keystone XL pipeline, which they argue threatens one of the most important water supplies in America's heartland and will worsen climate change.


12,000 surround White House to protest tar sands pipeline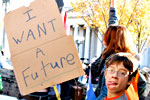 (11/07/2011) One year to the day before the 2012 US election, up to 12,000 activists encircled the White House to protest the Keystone XL pipeline, a proposed 1,700 mile pipeline that would carry oil from Canada's infamous tar sands to the US and other foreign markets. Critics of the TransCanada pipeline have warned of potential spills in America's heartland as well as the climate impacts of allowing more tar sands oil, which has a higher carbon footprint than conventional sources, into the US and other markets. The issue has galvanized climate and environmental activists in the US with the massive rally on Sunday preceded by civil disobedience actions in late summer that lead to the arrests of 1,253 people.


Last year's greenhouse gas emissions topple worst-case scenario

(11/06/2011) Global greenhouse gas emissions last year exceeded worst-case scenario predictions from just four years before, according to the US Department of Energy (DOE). A rise of 6 percent (564 million additional tons) over 2009 levels was largely driven by three nations: the US, India, and China. Emissions from burning coal jumped 8 percent overall. The new data, supported by a similar report from International Energy Agency (IEA), make it even more difficult for nations to make good on a previous pledge to hold back the world from warming over 2 degrees Celsius.


Romney joins climate change denier camp?

(10/28/2011) Presidential hopeful Mitt Romney reversed his position on the underlying drivers of recent climate climate change, stating "we don't know what's causing climate change," reports ThinkProgress.org.


Sober up: world running out of time to keep planet from over-heating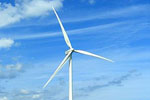 (10/24/2011) If governments are to keep the pledge they made in Copenhagen to limit global warming within the 'safe range' of two degrees Celsius, they are running out of time, according to two sobering papers from Nature. One of the studies finds that if the world is to have a 66 percent chance of staying below a rise of two degrees Celsius, greenhouse gas emissions would need to peak in less than a decade and fall quickly thereafter. The other study predicts that pats of Europe, Asia, North Africa and Canada could see a rise beyond two degrees Celsius within just twenty years.


California finalizes cap-and-trade program

(10/24/2011) Bucking long-stalled efforts in the US to combat global climate change, California has approved final rules for a cap-and-trade program set to go into effect in 2013. The program will require large polluters in California to reduce emissions or to 'trade' emissions on the carbon market with another company or initiative that is sequestering carbon. The rules even allow companies outside the state to participate, creating clean energy incentives across the US.


Chamber of Commerce awarded Rubber Dodo for being 'one of the most environmentally destructive forces in America'

(10/19/2011) The US Chamber of Commerce has been given an ironic award this month: the Rubber Dodo. According to the Center for Biological Diversity (CBD), the award is give to 'those who have done the most to drive endangered species extinct.'


Australia's carbon tax moves closer to reality

(10/12/2011) By a margin of just two votes (74-72), Australia's plan to put a price on carbon passed its toughest hurdle today. It is now expected that the Australian legislator will moved forward to put the carbon tax into law. The carbon tax, pushed aggressively by Australian Prime Minister Julia Gillard, was just as ferociously opposed by business leaders and opposition party leader, Tony Abbott.


Tar sands pipeline 'another dirty needle feeding America's fossil fuel addiction'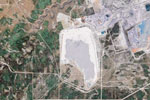 (10/11/2011) Climate and environmental activism in the US received a shot of enthusiasm this summer when it focused unwaveringly on the Keystone XL Pipeline. During a two week protest in front of the White House, 1,253 activists—from young students to elder scientists, from religious leaders to indigenous people—embraced civil disobedience for their cause and got themselves arrested. Jamie Henn, spokesperson with Tar Sands Action, which organized the protests, and co-founder of climate organization 350.org, told mongabay.com that,"the reason the Keystone XL pipeline has emerged as such a key fight is because it is on a specific time horizon, the Administration says it will issue a decision by the end of this year, and the decision whether or not to grant the permit rests solely on President Obama's desk. This is a clear test for the President."


EU's biofuel push based on 'flawed' science

(10/10/2011) Europe's biofuel push could exacerbate climate change unless policies are in place to accounts for emissions from indirect land use change, warns a letter signed by more than 100 scientists and economists.


Putting people to work: restoring our ecosystems, sequestering carbon

(10/02/2011) President Obama's sole focus of his September 8th speech to the United States Congress was job creation. He closed his speech by summoning an earlier time of promise: "President Kennedy once said, ' Our problems are man-made—therefore they can be solved by man. And man can be as big as he wants.' These are difficult years for our country. But we are Americans. We are tougher than the times we live in, and we are bigger than our politics have been. So let's meet the moment. Let's get to work..." Inspiration is surely needed because in addition to the United States, where unemployment remains at about 9 percent, severe unemployment is found throughout the world, with Greece, Spain, and South Africa, for example, having 2011 summer unemployment rates at over 16, 20, and 25 percent, respectively.


Over 100 arrested as tar sands civil disobedience spreads to Canada

(09/27/2011) After two weeks of sustained protesting at the US White House against the Keystone XL pipeline, with 1,252 people arrested, civil disobedience has now spread to Canada, home of the tar sands. Yesterday, around 500 people protested in Ottawa against Canada's controversial tar sands; 117 were arrested as they purposefully crossed a barrier separating them from the House of Commons in an act of civil disobedience.


Activists worldwide push for leaving the fossil fuel age behind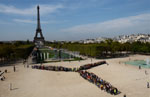 (09/25/2011) On six continents, in over 75 percent of the world's countries, people came out en masse yesterday to attend over 2,000 events to demonstrate the power of renewable energy to combat global climate change. As apart of the 'Moving Planet' campaign organized by 350.org, activists created a giant human-windmill in Paris, gave out bike lessons in Buenos Aires, practiced evacuation measure in the Pacific island of Tuvalu imperiled by rising sea levels, and marched in Cape Town for a strong agreement at the next UN climate meeting hosted in Durban, South Africa.


Rich countries must maintain commitment to reducing emissions despite slow economy, says Indonesian official

(09/22/2011) Industrialized nations must do more to reduce greenhouse gas emissions from energy consumption, said an Indonesian official speaking at a workshop on climate finance.


Gore launches 24-hr push to 'confront the reality' of climate change

(09/14/2011) For the next 24 hours the Climate Reality Project — an initiative founded and chaired by former Vice President Al Gore — is hosting an event to mobilize action on climate change. The entire event will be broadcast live and presented in 13 languages.


Indonesia to launch REDD+ agency to tackle deforestation

(09/13/2011) Indonesia will establish a REDD+ agency to support the country's efforts to reduce emissions from deforestation and forest degradation, according to a statement released by Indonesian President Susilo Bambang Yudhoyono's office.


Climate test for Obama: 1,252 people arrested over notorious oil pipeline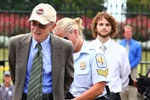 (09/06/2011) Two weeks of climate disobedience at the White House ended over the weekend with 1,252 people arrested in total. Activists were protesting the controversial Keystone XL pipeline in an effort to pressure US President Barack Obama to turn down the project. If built the pipeline would bring oil from Alberta's tar sands through six US states down to Texas refineries. While protestors fear pollution from potential spills, especially in the Ogallala Aquifer which supplies water to millions, the major fight behind the pipeline is climate change: Canada's tar sands emit significantly more carbon than conventional sources of oil.


Over 100 protestors arrested as civil action begins against tar sands pipeline to US

(08/22/2011) In the first two days of a planned two week sit-in at the White House in Washington DC, over 100 activists against the Keystone XL pipeline have been arrested, reports Reuters. If approved by the Obama Administration, the 1,700 mile pipeline would bring around 700,000 barrels of oil daily from Canada's notorious tar sands to oil refineries in Texas.


Adaptation, justice and morality in a warming world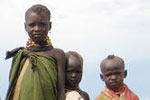 (07/28/2011) If last year was the first in which climate change impacts became apparent worldwide—unprecedented drought and fires in Russia, megaflood in Pakistan, record drought in the Amazon, deadly floods in South America, plus record highs all over the place—this may be the year in which the American public sees climate change as no longer distant and abstract, but happening at home. With burning across the southwest, record drought in Texas, majors flooding in the Midwest, heatwaves everywhere, its becoming harder and harder to ignore the obvious. Climate change consultant and blogger, Brian Thomas, says these patterns are pushing 'prominent scientists' to state 'more explicitly that the pattern we're seeing today shows a definite climate change link,' but that it may not yet change the public perception in the US.


Climate activist sentenced to 2 years in jail for civil disobedience

(07/27/2011) Yesterday a federal court in Salt Lake City, Utah convicted climate activist Tim DeChristopher of defrauding the US government, sentencing him to two years in jail and a fine of $10,000, reports the Associated Press. In December 2008, Tim DeChristopher, won the mineral rights for 22,500 acres of US Interior Department land at a Bureau of Land Management auction with a $1.8 million bid. The only problem was: DeChristopher did not have the money to pay for his bid nor did he ever intend to pay for his drilling rights. Instead, he was committing civil disobedience in order to draw attention to the oil industry and government's complacence on global climate change; in his words, DeChristopher meant to 'expose, embarrass, and hold accountable the oil industry to the point that it cut into their $100 billion profits'. However, his actions have now landed him in jail.


Germany backs out of Yasuni deal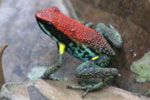 (06/13/2011) Germany has backed out of a pledge to commit $50 million a year to Ecuador's Yasuni ITT Initiative, reports Science Insider. The move by Germany potentially upsets an innovative program hailed by environmentalists and scientists alike. This one-of-a-kind initiative would protect a 200,000 hectare bloc in Yasuni National Park from oil drilling in return for a trust fund of $3.6 billion, or about half the market value of the nearly billion barrels of oil lying underneath the area. The plan is meant to mitigate climate change, protect biodiversity, and safeguard the rights of indigenous people.


Vietnam plans to build 90 coal plants

(06/12/2011) Vietnam's government has announced plans to build 90 coal-fired plants over the next 15 years even while being listed as among the top 11 most vulnerable nation's to climate change in the world, according to Eco-Business.


Climate scientists in Australia suffer death threats

(06/07/2011) It's not easy to be a climate scientist. First, the media often misconstrues what you say; then some politicians accuse you of lying, manipulating research, and being complicit in a vast conspiracy; and, finally, if you're in Australia, you're threatened with death. According to The Canberra Times over 30 climate scientists and economists have been forced to take security measures after being threatened with violence, sexual assault, and death. In some cases, the families of researchers were also included in threats.


Arctic on the line: oil industry versus Greenpeace at the top of the world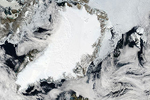 (06/06/2011) At the top of the world sits a lone region of shifting sea ice, bare islands, and strange creatures. For most of human history the Arctic remained inaccessible to all but the hardiest of peoples, keeping it relatively pristine and untouched. But today, the Arctic is arguably changing faster than anywhere else on Earth due to global climate change. Greenhouse gases from society have heated up parts of the Arctic over the past half-century by 4-5 degrees Fahrenheit, leading to a staggering decline in the Arctic sea ice. The large-scale changes suffered by the Arctic have created a new debate over conservation and exploitation, a debate currently represented by the protests of Greenpeace against oil company Cairn Energy, both of whom have been interviewed by mongabay.com (see below).


New record in global carbon emissions 'another wake-up call'

(05/31/2011) Global carbon emissions hit a new high last year proving once again that international political efforts, hampered by bickering, the blame-game, and tepidity, are failing to drive down the greenhouse gas emissions that are causing the planet to heat up. According to the International Energy Agency (IEA), following a slight fall in carbon dioxide emissions due to the economic downturn, emissions again rose to a new record level in 2010: 30.6 gigatons. This is a full 5 percent higher than the past record hit in 2008. The new record puts greater doubt on the international pledge of limiting the global average temperature rise to 2 degrees Celsius.


Congressman Rohrabacher believes chopping down rainforests will solve global warming

(05/27/2011) Republican House Representative Dana Rohrabacher shocked scientists on Wednesday when he asserted clear-cutting the world's rainforests would be a way to reduce greenhouse gas emissions, reports Politico.


Nobel laureates: 'we are transgressing planetary boundaries that have kept civilization safe for the past 10,000 years'

(05/23/2011) Last week the 3rd Nobel Laureates Symposium on Global Sustainability concluded with participants—including 17 past Nobel Prize winners and 40 other experts—crafting and signing the Stockholm Memorandum. The document calls for emergency actions to tackle human pressures on the Earth's environment while ensuring a more equitable and just world.


Has the green energy revolution finally arrived?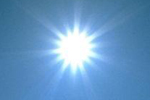 (05/17/2011) When historians look back at the fight to combat climate change—not to mention the struggle to overcome our global addiction to fossil fuels—will 2011 be considered a watershed moment? Maybe. In the last couple months, three countries—each in the top ten in terms of GDP—have suddenly made major renewable energy promises. Germany, Japan, and, just today, Britain are giving speeches and producing plans that, if successful, could be the global tipping point needed to move beyond fossil fuels to, one day, a world run entirely on green.


Al Gore compares climate change deniers to 'birthers'

(05/03/2011) Former US Vice President, Al Gore, stated in a Time Magazine interview and in a recent presentation that climate change deniers and the so-called birthers—those who refuse to accept that President Obama was born in the US despite clear evidence—are similar. The implication being that both groups are denying clear evidence and creating a "struggle over what is a fact and what is not".


Obama focuses on climate change in Earth Day proclamation

(04/22/2011) After a long absence of speaking directly to the issue of climate change—he did not mention it once in his State of the Union speech in January—US President Barack Obama used his Earth Day proclamation to focus on it.


Clean energy investments rise 630% in 7 years

(03/29/2011) According to a report by the US Pew Environment Group global clean energy investments, which do not include nuclear power, jumped 630% since 2004. The report detailing 2010 clean energy investments found that China remains the global leader in clean energy, while the US fell from 2nd to 3rd. This is the second year in a row that the US fell: in 2009 it lost first place to China. In all $243 billion were invested in clean energy in 2010.


Last year's drought hit Amazon hard: nearly a million square miles impacted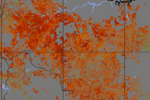 (03/29/2011) A new study on its way to being published shows that the Amazon rainforest suffered greatly from last year's drought. Employing satellite data and supercomputing technology, researchers have found that the Amazon was likely hit harder by last year's drought than a recent severe drought from 2005. The droughts have supported predictions by the Intergovernmental Panel on Climate Change's (IPCC) that climate change, among other impacts, could push portions of the Amazon to grasslands, devastating the world's greatest rainforest. "The greenness levels of Amazonian vegetation—a measure of its health—decreased dramatically over an area more than three and one-half times the size of Texas and did not recover to normal levels, even after the drought ended in late October 2010," explains the study's lead author Liang Xu of Boston University.



Page 1 | Page 2 | Page 3 | Page 4 | Page 5 | Page 6 | Page 7 | Page 8 | Page 9