News articles on climate change politics

---
Mongabay.com news articles on climate change politics in blog format. Updated regularly.





Indonesia to launch REDD+ agency to tackle deforestation

(09/13/2011) Indonesia will establish a REDD+ agency to support the country's efforts to reduce emissions from deforestation and forest degradation, according to a statement released by Indonesian President Susilo Bambang Yudhoyono's office.


Climate test for Obama: 1,252 people arrested over notorious oil pipeline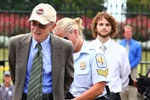 (09/06/2011) Two weeks of climate disobedience at the White House ended over the weekend with 1,252 people arrested in total. Activists were protesting the controversial Keystone XL pipeline in an effort to pressure US President Barack Obama to turn down the project. If built the pipeline would bring oil from Alberta's tar sands through six US states down to Texas refineries. While protestors fear pollution from potential spills, especially in the Ogallala Aquifer which supplies water to millions, the major fight behind the pipeline is climate change: Canada's tar sands emit significantly more carbon than conventional sources of oil.


Over 100 protestors arrested as civil action begins against tar sands pipeline to US

(08/22/2011) In the first two days of a planned two week sit-in at the White House in Washington DC, over 100 activists against the Keystone XL pipeline have been arrested, reports Reuters. If approved by the Obama Administration, the 1,700 mile pipeline would bring around 700,000 barrels of oil daily from Canada's notorious tar sands to oil refineries in Texas.


Adaptation, justice and morality in a warming world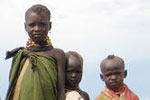 (07/28/2011) If last year was the first in which climate change impacts became apparent worldwide—unprecedented drought and fires in Russia, megaflood in Pakistan, record drought in the Amazon, deadly floods in South America, plus record highs all over the place—this may be the year in which the American public sees climate change as no longer distant and abstract, but happening at home. With burning across the southwest, record drought in Texas, majors flooding in the Midwest, heatwaves everywhere, its becoming harder and harder to ignore the obvious. Climate change consultant and blogger, Brian Thomas, says these patterns are pushing 'prominent scientists' to state 'more explicitly that the pattern we're seeing today shows a definite climate change link,' but that it may not yet change the public perception in the US.


Climate activist sentenced to 2 years in jail for civil disobedience

(07/27/2011) Yesterday a federal court in Salt Lake City, Utah convicted climate activist Tim DeChristopher of defrauding the US government, sentencing him to two years in jail and a fine of $10,000, reports the Associated Press. In December 2008, Tim DeChristopher, won the mineral rights for 22,500 acres of US Interior Department land at a Bureau of Land Management auction with a $1.8 million bid. The only problem was: DeChristopher did not have the money to pay for his bid nor did he ever intend to pay for his drilling rights. Instead, he was committing civil disobedience in order to draw attention to the oil industry and government's complacence on global climate change; in his words, DeChristopher meant to 'expose, embarrass, and hold accountable the oil industry to the point that it cut into their $100 billion profits'. However, his actions have now landed him in jail.


Germany backs out of Yasuni deal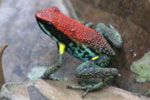 (06/13/2011) Germany has backed out of a pledge to commit $50 million a year to Ecuador's Yasuni ITT Initiative, reports Science Insider. The move by Germany potentially upsets an innovative program hailed by environmentalists and scientists alike. This one-of-a-kind initiative would protect a 200,000 hectare bloc in Yasuni National Park from oil drilling in return for a trust fund of $3.6 billion, or about half the market value of the nearly billion barrels of oil lying underneath the area. The plan is meant to mitigate climate change, protect biodiversity, and safeguard the rights of indigenous people.


Vietnam plans to build 90 coal plants

(06/12/2011) Vietnam's government has announced plans to build 90 coal-fired plants over the next 15 years even while being listed as among the top 11 most vulnerable nation's to climate change in the world, according to Eco-Business.


Climate scientists in Australia suffer death threats

(06/07/2011) It's not easy to be a climate scientist. First, the media often misconstrues what you say; then some politicians accuse you of lying, manipulating research, and being complicit in a vast conspiracy; and, finally, if you're in Australia, you're threatened with death. According to The Canberra Times over 30 climate scientists and economists have been forced to take security measures after being threatened with violence, sexual assault, and death. In some cases, the families of researchers were also included in threats.


Arctic on the line: oil industry versus Greenpeace at the top of the world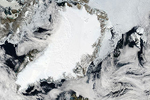 (06/06/2011) At the top of the world sits a lone region of shifting sea ice, bare islands, and strange creatures. For most of human history the Arctic remained inaccessible to all but the hardiest of peoples, keeping it relatively pristine and untouched. But today, the Arctic is arguably changing faster than anywhere else on Earth due to global climate change. Greenhouse gases from society have heated up parts of the Arctic over the past half-century by 4-5 degrees Fahrenheit, leading to a staggering decline in the Arctic sea ice. The large-scale changes suffered by the Arctic have created a new debate over conservation and exploitation, a debate currently represented by the protests of Greenpeace against oil company Cairn Energy, both of whom have been interviewed by mongabay.com (see below).


New record in global carbon emissions 'another wake-up call'

(05/31/2011) Global carbon emissions hit a new high last year proving once again that international political efforts, hampered by bickering, the blame-game, and tepidity, are failing to drive down the greenhouse gas emissions that are causing the planet to heat up. According to the International Energy Agency (IEA), following a slight fall in carbon dioxide emissions due to the economic downturn, emissions again rose to a new record level in 2010: 30.6 gigatons. This is a full 5 percent higher than the past record hit in 2008. The new record puts greater doubt on the international pledge of limiting the global average temperature rise to 2 degrees Celsius.


Congressman Rohrabacher believes chopping down rainforests will solve global warming

(05/27/2011) Republican House Representative Dana Rohrabacher shocked scientists on Wednesday when he asserted clear-cutting the world's rainforests would be a way to reduce greenhouse gas emissions, reports Politico.


Nobel laureates: 'we are transgressing planetary boundaries that have kept civilization safe for the past 10,000 years'

(05/23/2011) Last week the 3rd Nobel Laureates Symposium on Global Sustainability concluded with participants—including 17 past Nobel Prize winners and 40 other experts—crafting and signing the Stockholm Memorandum. The document calls for emergency actions to tackle human pressures on the Earth's environment while ensuring a more equitable and just world.


Has the green energy revolution finally arrived?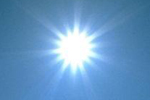 (05/17/2011) When historians look back at the fight to combat climate change—not to mention the struggle to overcome our global addiction to fossil fuels—will 2011 be considered a watershed moment? Maybe. In the last couple months, three countries—each in the top ten in terms of GDP—have suddenly made major renewable energy promises. Germany, Japan, and, just today, Britain are giving speeches and producing plans that, if successful, could be the global tipping point needed to move beyond fossil fuels to, one day, a world run entirely on green.


Al Gore compares climate change deniers to 'birthers'

(05/03/2011) Former US Vice President, Al Gore, stated in a Time Magazine interview and in a recent presentation that climate change deniers and the so-called birthers—those who refuse to accept that President Obama was born in the US despite clear evidence—are similar. The implication being that both groups are denying clear evidence and creating a "struggle over what is a fact and what is not".


Obama focuses on climate change in Earth Day proclamation

(04/22/2011) After a long absence of speaking directly to the issue of climate change—he did not mention it once in his State of the Union speech in January—US President Barack Obama used his Earth Day proclamation to focus on it.


Clean energy investments rise 630% in 7 years

(03/29/2011) According to a report by the US Pew Environment Group global clean energy investments, which do not include nuclear power, jumped 630% since 2004. The report detailing 2010 clean energy investments found that China remains the global leader in clean energy, while the US fell from 2nd to 3rd. This is the second year in a row that the US fell: in 2009 it lost first place to China. In all $243 billion were invested in clean energy in 2010.


Last year's drought hit Amazon hard: nearly a million square miles impacted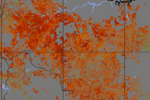 (03/29/2011) A new study on its way to being published shows that the Amazon rainforest suffered greatly from last year's drought. Employing satellite data and supercomputing technology, researchers have found that the Amazon was likely hit harder by last year's drought than a recent severe drought from 2005. The droughts have supported predictions by the Intergovernmental Panel on Climate Change's (IPCC) that climate change, among other impacts, could push portions of the Amazon to grasslands, devastating the world's greatest rainforest. "The greenness levels of Amazonian vegetation—a measure of its health—decreased dramatically over an area more than three and one-half times the size of Texas and did not recover to normal levels, even after the drought ended in late October 2010," explains the study's lead author Liang Xu of Boston University.


As US Republicans officially dismiss climate change, scientists charge them with 'willful ignorance'

(03/17/2011) US Republican congress members officially rejected the widespread scientific consensus that the world is warming and the cause is primarily greenhouse gas emissions. As Republicans in the US House and Commerce Committee voted to stop the US Environmental Protection Agency (EPA) from regulating greenhouse gas emissions, they were also forced to vote on three Democratic amendments asking congress to confirm the science behind climate change. The amendments failed as all 31 Republicans, representing the majority, voted against every amendment, summarily rejecting decades of climate research. However scientists have responded in a particularly scathing opinion piece in Nature, one of the world's most respected scientific journals.


15 conservation issues to watch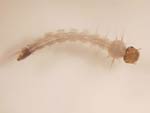 (03/14/2011) Deforestation, oil spills, coral acidification: these are just a few examples of ongoing, and well-researched, environmental changes that are imperiling the world's biodiversity. But what issues are on the horizon? At the end of 2010, experts outlined in Trends in Ecology & Evolution 15 issues that may impact conservation efforts this year and beyond, but are not yet widely known. These are issues you may never hear about it again or could dominate tomorrow's environmental headlines. "Our aim was to identify technological advances, environmental changes, novel ecological interactions and changes in society that could have substantial impacts on the conservation of biological diversity […] whether beneficial or detrimental," the authors write in the paper. Experts originally came up with 71 possible issues and then whittled it down to the 15 most important—and least known.


Republicans believe in climate change but not global warming

(03/09/2011) A new study finds that self-described Republicans are less skeptical of "climate change" than "global warming", reports Miller-McCune.


India commits $10 billion to expand forests

(02/25/2011) The Indian government has approved a bold plan to expand and improve the quality of its forests as a part of the nation's National Action Plan on Climate Change. The reforestation plan, dubbed the National Mission for a Green India (NMGI), will expand forests by five million hectares (over 12 million acres), while improving forests quality on another five million hectares for $10.14 billion (460 billion rupees).


Photo gallery: Borneo paradise saved from beachside coal plant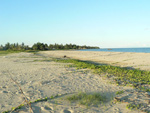 (02/22/2011) Last week the Malaysian government announced it had canceled a plan to build a coal-fired plant in the state of Sabah. The coal plant would have rested on a beach overlooking the Coral Triangle, one of the ocean's most biodiverse ecosystems, and 20 kilometers from Tabin Wildlife Reserve, a rainforest park home to endangered orangutans, Sumatran rhinos, Bornean elephants, and thousands of other species. The cancellation followed a long campaign by a group of environmental and human right organizations dubbed Green SURF (Sabah Unite to Re-power the Future), which argued that the coal plant would have imperiled ecosystems, ended artisanal fishing in the area, hurt tourism, and tarnished Sabah's reputation as a clean-green state.


Environmentalists and locals win fight against coal plant in Borneo

(02/16/2011) Environmentalists, scientists, and locals have won the battle against a controversial coal plant in the Malaysian state of Sabah in northern Borneo. The State and Federal government announced today that they would "pursue other alternative sources of energy, namely gas, to meet Sabah's power supply needs." Proposed for an undeveloped beach on the north-eastern coast of Borneo, critics said the coal plant would have threatened the Coral Triangle, one of the world's most biodiverse marine ecosystems, and Tabin Wildlife Reserve, home to Critically Endangered Sumatran rhinos and Bornean orangutans. Local fishermen feared that discharges from the plant would have imperiled their livelihood.


Prince Charles: 'direct relationship' between ecosystems and the economy

(02/09/2011) At an EU meeting in Brussels, dubbed the Low Carbon Prosperity Summit, the UK's Prince Charles made the case that without healthy ecosystems, the global economy will suffer.


The ocean crisis: hope in troubled waters, an interview with Carl Safina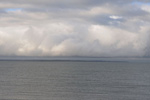 (02/07/2011) Being compared—by more than one reviewer—to Henry Thoreau and Rachel Carson would make any nature writer's day. But add in effusive reviews that compare one to a jazz musician, Ernest Hemingway, and Charles Darwin, and you have a sense of the praise heaped on Carl Safina for his newest work, The View from Lazy Point: A Natural Year in an Unnatural World. Like Safina's other books, The View from Lazy Point focuses on the beauty, poetry, and crisis of the world's oceans and its hundreds-of-thousands of unique inhabitants. Taking the reader on a journey around the world—the Arctic, Antarctic, and the tropics—Safina always returns home to take in the view, and write about the wildlife of his home, i.e. Lazy Point, on Long Island. While Safina's newest book addresses the many ways in which the ocean is being degraded, depleted, and ultimately imperiled as a living ecosystem (such as overfishing and climate change) it also tweezes out stories of hope by focusing on how single animals survive, and in turn how nature survives in an increasingly human world. However, what makes Safina's work different than most nature writing is his ability to move seamlessly from contemporary practical problems to the age-old philosophical underpinnings that got us here. By doing so, he points a way forward.


The other side of Cancun: progress

(01/30/2011) Two big events happened in Cancun. The first was the Conference of the Parties (COP) which dealt with negotiations on the future of the United Nations Framework Convention on Climate Change (UNFCCC). This is the official COP's annual event. The results were limited considering the urgency and the severity of global climate change. Not many surprises, unfortunately. The other event could be called 'Global Conference on Climate Changes and Sustainable Development.' There were several discussions, symposiums, workshops and meetings which were held in hotels all over Cancun. Formally these events are known as 'side-events' at COP.


Is Obama's clean energy revolution possible?

(01/26/2011) Last night US President Barack Obama called for a massive green energy make-over of the world's largest economy. Describing the challenge as 'this generation's Sputnik moment' the US president set a goal of producing 80 percent of America's energy by clean sources by 2035. While this may sound improbable, two recent analyses back the president up, arguing that a global clean energy revolution is entirely possible within a few decades using contemporary technology and without breaking the bank. "Based on our findings, there are no technological or economic barriers to converting the entire world to clean, renewable energy sources," Mark Z. Jacobson, a professor of civil and environmental engineering at Stanford said in a press release. "It is a question of whether we have the societal and political will."


New Zealand: Can you sink a rainbow?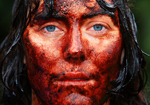 (01/12/2011) In a world wracked by Cold War, New Zealand's Prime Minister, David Lange defends the country's fledgling nuclear free policy by refusing the nuclear warship USS Buchanan's entry into New Zealand's shores. A historic day. He had received an almost unprecedented standing ovation at the Oxford Union Debate four months earlier where he had successfully argued the proposition that "nuclear weapons are morally indefensible". He was held high in the estimations of dedicated environmental group, Greenpeace for doing this, who were also fighting for the cease of nuclear testing and for New Zealand to be a leader in environmental protection. In addition, he was respected by his country for his bold stand.


Al Gore thanks Indonesian president for forest, climate commitment

(01/10/2011) Opening a climate summit in Jakarta, former U.S. Vice President Al Gore thanked Indonesian President Susilo Bambang Yudhoyono for his commitment to reduce projected greenhouse gas emissions, reports the Jakarta Globe.


Wikileaks Cuba: More U.S. Cynicism on Climate Change

(12/23/2010) As more and more Wikileaks cables become available, a portrait of the U.S. attitude toward climate change is emerging and it is not flattering. In a previous article, I discussed American diplomats' dismissive views toward Bolivia, a country which has done much to advance a progressive agenda on climate change. In another recently released cable, however, U.S. officials take a cynical view of Cuba. Over the past year or so, the island nation has criticized the U.S. for strong arming other countries when it comes to international climate change negotiations. Joining forces with leftist countries like Bolivia, as well as fellow island countries such as Tuvalu, Cuba has been an irritating thorn in the side of the Obama administration.


Wikileaks reveals Dalai Lama's climate change concerns

(12/21/2010) As disclosures from the Wikileaks scandal continue to reverberate, the public is learning about hidden U.S. diplomacy in all far corners of the globe. The latest unlikely story involves the Tibetan Dalai Lama no less, who spoke with American diplomats last year about climate change high atop the Himalayan Mountains. In a meeting with U.S. ambassador to India Timothy Roemer, the Dalai Lama argued that the U.S. should seek to employ a different strategy toward Tibet. Instead of pressuring Beijing on the political front, the Dalai Lama declared, Washington should seek to leverage environmental concerns in the hope of buying some relief for the Tibetan people.


Top 10 Environmental Stories of 2010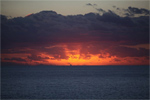 (12/20/2010) Below is a quick review of some of the biggest environmental stories of 2010: Climate change rears it ugly head; Oil spill in the Gulf; Agreement to save global biodiversity; Illegal logging crisis in Madagascar; REDD kicks off in Indonesia; Brazil deforestation falls to its lowest level; Hungary's red sludge; Nestle caves to social media activists; New mammals galore' and Global climate framework back on the table?


California approves cap-and-trade under global warming law

(12/17/2010) The California Air Resources Board voted 9-1 to adopt cap and trade regulations for AB32, California's 2006 climate law. The move, which establishes the first compliance carbon trading system in the United States, opens the door for carbon offsets generated via forest conservation projects.


Can RED Hot California Heat Up A Sedated Cancun?


(12/07/2010) In his concession speech after the 2010 mid-term elections, President Obama said that prospects for meaningful U.S. climate change legislation are doubtful and will be for years. With the US and the international community unable to take even modest steps to combat global warming, the State of California has stepped up in a big, big way. Despite record unemployment rates, deficits and unemployment, California voters trounced a measure that would have suspended AB 32, California's landmark climate change law. California's AB 32 cap and trade program will soon be the biggest market for compliance emission reductions outside of Europe. In the wreckage of the Copenhagen talks and the new political landscape in America, California is the most dynamic jurisdiction for climate change implementation.


Climate change to take the lives of 5 million by 2020, mostly children

(12/06/2010) A new report by humanitarian research organization DARA and the Climate Vulnerable Forum finds that if nations continue to fail at lowering greenhouse gas emissions, five million people—mostly children—are likely to die from climate change impacts over the next 10 years. The report, called the Climate Vulnerability Monitor, predicts, in addition, that by 2030, one million people every year will perish from climate change impacts. The dire predictions come as nations struggle at a UN Climate Summit in Mexico this week to come up with a coordinated response to climate change, although an agreement is not expected this year.


Climate change linked to 21,000 deaths in nine months

(11/30/2010) Extreme weather events linked to climate change has caused the deaths of 21,000 people worldwide in the first nine months of 2010, according to Oxfam. This is already twice the casualties of 2009. In a new report More than ever: climate talks that work for those that need them most, the organization outlines the casualties of such weather-related disasters, for example devastating floods in Pakistan which killed 2,000 people and affected more than 20 million.


Island nations say climate treaty should be completed in 2011

(11/29/2010) The Alliance of Small Island States (AOSIS), making up 42-island and low-lying coastal nations, has told Reuters that a deadline should be set for the UN climate treaty to be completed by 2011. After a disappointing meeting in Copenhagen last year and the low expectations for the up-coming climate change conference in Cancun, the AOSIS says a hard deadline should be set for 2011.


Oil, indigenous people, and Ecuador's big idea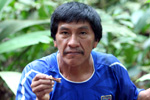 (11/23/2010) Ecuador's big idea—potentially Earth-rattling—goes something like this: the international community pays the small South American nation not to drill for nearly a billion barrels of oil in a massive block of Yasuni National Park. While Ecuador receives hundred of millions in an UN-backed fund, what does the international community receive? Arguably the world's most biodiverse rainforest is saved from oil extraction, two indigenous tribes' requests to be left uncontacted are respected, and some 400 million metric tons of CO2 is not emitted from burning the oil. In other words, the international community is being asked to put money where its mouth is on climate change, indigenous rights, and biodiversity loss. David Romo Vallejo, professor at the University of San Francisco Quito and co-director of Tiputini research station in Yasuni, recently told mongabay.com in an interview that this is "the best proposal so far made to ensure the protection of this incredible site."


Cancún Climate Summit: Time for a New Geopolitical Architecture

(11/22/2010) As we approach crucial climate change negotiations in Cancún, Mexico the key question on many people's minds is this: what nation or nations will have the courage to stand up to the United States, which still represents the key obstacle to a binding agreement on global warming? If it looked unlikely that the U.S. would reduce carbon emissions before, the recent midterm elections have made such a possibility seem even more remote: many incoming Republican legislators simply deny that global warming exists.


US elects barrage of climate change deniers, threatening support for green energy

(11/03/2010) The US midterm election, which won Republicans the House but safeguarded the Senate for Democrats, has brought in a number of self-proclaimed climate change deniers, ending any likelihood that an energy bill will be passed over the next two years and essentially stumbling the White House's strategy on climate change. Newly elected Republican Senators Rand Paul of Kentucky and Marc Rubio of Florida, both members of the nascent Tea Party, have stated they do not believe in climate change despite that scientists overwhelming agree the Earth is warming due to human impacts.


Mixed messages on geoengineering: international community approves moratorium, US pushes research

(10/31/2010) Efforts to explore geoengineering, whereby governments would employ large-scale projects to alter the world's climate in a bid to combat climate change, received mixed messages this week. In Nagoya, Japan—where all but three of the world's nations (the US, Andorra, and the Holy See) met at the Convention on Biological Diversity (CBD) to hammer out an agreement on stemming biodiversity loss—member nations agreed on Friday to a moratorium on geoengineering schemes. On the same day a US congressional report on geoengineering, which it termed climate engineering, recommended "research now to better understand which technologies or methods, if any, represent viable stopgap strategies for managing our changing climate."


Former Indonesian REDD+ negotiator arrested on corruption charge

(10/30/2010) Wandojo Siswanto, one of the lead negotiators for Indonesia's delegation at last year's climate talks in Copenhagen and a key architect of its Reduced Emissions from Deforestation and Degradation (REDD) program, has been arrested and charged with receiving bribes.


Brazil to impose levy on oil profits to fund climate change adaption, mitigation

(10/26/2010) Brazil will fund climate change mitigation and adaption projects through a levy on domestic oil production, reports Reuters.


BP funneling money to climate change denying candidates in US

(10/25/2010) BP, who was responsible for the US's worst environmental disaster to date, has been funneling thousands of dollars to politicians in the US known for denying the science of climate change according to the Guardian. A report by Climate Action Network Europe has found that a number of big European companies have been funding candidates such as James Inhofe from Oklahoma, who has called climate change a 'hoax' and compared environmentalists to the Third Reich.


Foreign corporations devastating Papua New Guinea rainforests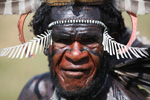 (10/21/2010) A letter in Nature from seven top scientists warns that Papua New Guinea's accessible forest will be lost or heavily logged in just ten to twenty years if swift action isn't taken. A potent mix of poor governance, corruption, and corporate disregard is leading to the rapid loss of Papua New Guinea's much-heralded rainforests, home to a vast array of species found no-where else in the world. "Papua New Guinea has some of the world's most biologically and culturally rich forests, and they're vanishing before our eyes," author William Laurance of James Cook University in Cairns, Australia, said in a statement.


Majority of Americans confused on climate change basics

(10/17/2010) Most Americans don't understand the basics of climate change, according to a new poll by researchers with Yale. The poll found that over half of Americans deserve an 'F' on basic understanding of climate science and climate change, while only 1% would receive an 'A'.


Citizens of 188 countries challenge leaders on climate change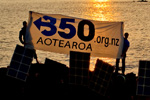 (10/11/2010) As world leaders continue to fumble a coherent, rapid, and comprehensive response to climate change, citizens from around the world yesterday sent a message to inert politicians by participating in over 7,300 events against climate change, according to 350.org, the head organizer of the day dubbed the 'Global Work Party'. "The fossil fuel industry may have thought that the collapse of the Copenhagen talks and its victory in the U.S. Congress were the final word—that people would give up in discouragement," said, Bill McKibben, founder of 350.org, so-called because 350 parts per millions (ppm) is the 'safe' amount of carbon in the atmosphere according to many scientists. Currently the concentration is around 390 ppm.


Obama science adviser wields evidence to undercut climate change denier

(10/04/2010) US President Barack Obama's science adviser, John Holdren, took on climate change deniers in a comprehensive, data-heavy speech last month at the Kavli Science Forum in Oslo, Norway. Proclaiming that "the earth is getting hotter", Holden went on to enumerate on the causes of climate change (human impacts) and its overall effect (not good), discussing at length the science that underpins the theory of climate change. For environmentalists and international officials frustrated with the US's slow pace on combating climate change—which is decades behind Europe's and many other nations'—Holdren touted that the Obama Administration had made progress on the issue and stated that the administration plans to pursue legislation again after a new congress is elected. However, given current predictions that Republicans will pick up seats in November, comprehensive climate and energy legislation seems unlikely since historically the majority of the GOP has been against tackling climate change.


Indonesia's forest carbon negotiator named as corruption suspect

(09/17/2010) Wandojo Siswanto, one of the lead negotiators for Indonesia's climate delegation in Copenhagen and a key architect of its Reduced Emissions from Deforestation and Degradation (REDD) program, has been named as a corruption suspect by the country's anti-corruption agency, KPK, reports Reuters.


As a tiny island nation makes a big sacrifice, will the rest of the world follow suit?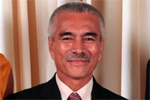 (09/15/2010) Kiribati, a small nation consisting of 33 Pacific island atolls, is forecast to be among the first countries swamped by rising sea levels. Nevertheless, the country recently made an astounding commitment: it closed over 150,000 square miles of its territory to fishing, an activity that accounts for nearly half the government's tax revenue. What moved the tiny country to take this monumental action? President Anote Tong, says Kiribati is sending a message to the world: 'We need to make sacrifices to provide a future for our children and grandchildren.'



Page 1 | Page 2 | Page 3 | Page 4 | Page 5 | Page 6 | Page 7 | Page 8