News articles on cleantech

---
Mongabay.com news articles on cleantech in blog format. Updated regularly.





Is Obama's clean energy revolution possible?

(01/26/2011) Last night US President Barack Obama called for a massive green energy make-over of the world's largest economy. Describing the challenge as 'this generation's Sputnik moment' the US president set a goal of producing 80 percent of America's energy by clean sources by 2035. While this may sound improbable, two recent analyses back the president up, arguing that a global clean energy revolution is entirely possible within a few decades using contemporary technology and without breaking the bank. "Based on our findings, there are no technological or economic barriers to converting the entire world to clean, renewable energy sources," Mark Z. Jacobson, a professor of civil and environmental engineering at Stanford said in a press release. "It is a question of whether we have the societal and political will."


Citizens of 188 countries challenge leaders on climate change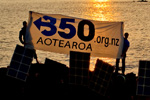 (10/11/2010) As world leaders continue to fumble a coherent, rapid, and comprehensive response to climate change, citizens from around the world yesterday sent a message to inert politicians by participating in over 7,300 events against climate change, according to 350.org, the head organizer of the day dubbed the 'Global Work Party'. "The fossil fuel industry may have thought that the collapse of the Copenhagen talks and its victory in the U.S. Congress were the final word—that people would give up in discouragement," said, Bill McKibben, founder of 350.org, so-called because 350 parts per millions (ppm) is the 'safe' amount of carbon in the atmosphere according to many scientists. Currently the concentration is around 390 ppm.


Could special bonds fund the green revolution and stabilize the climate?


(02/02/2010) There is no question that governments around the world are moving slowly and sluggishly to combat climate change, especially when placed against the measures recommended by climate scientists. Only a handful of nations have actually cut overall greenhouse gas emissions, and the past couple decades have seen emissions rise rapidly worldwide as nations like India and China industrialize while Brazil and Indonesia continue massive deforestation. Global temperatures are rising in concert (though with natural fluctuations): the past decade is the warmest on record. After the failure of Copenhagen this past December to produce an ambitious and binding treaty, many are wondering if the world will ever address the threat of climate change or if future generations are set to live in a world far different—and more volatile—than the one we currently enjoy.


China leaves US (and Europe) in the dust on renewable energy

(02/01/2010) This year China has become the world's largest manufacturer of solar panels and wind turbines, doubling its wind capacity since 2005. The economically booming nation—and the world's most populous—has also invested heavily in nuclear power and the world's most efficient coal plants, according to the New York Times.


Could space technology save our planet?

(01/06/2010) A new book, Paradise Regained: the Regreening of Earth argues that the solutions to the world's current environmental crises—including climate change—could be lying far beyond our planet.


New tropical wood substitute could save rainforests worldwide

(12/18/2009) One of the main drivers of tropical deforestation is western consumption of hardwoods, more durable and weather-resistant than softwoods. For example, hardwood harvested in Southeast Asia—both legally and illegally obtained—often makes its way to China where it is crafted into cheap outdoor-ready hardwood products, which is then sold to the world's wealthy nations, such as the United States and countries in the EU. The trade releases significant greenhouse gases, threatens indigenous groups, and imperils the region's biodiversity. Yet a new product, apart of an art installation at the Climate Change conference in Copenhagen, may have the capacity to stem the loss of tropical forests for hardwoods.


United States to speed up green technology patents

(12/11/2009) Green technology patents will see a year shaved off the average forty month wait time to approve new patents in the US. The US Patent and Trademark Office (USPTO) is implementing a one-year pilot program to push green technology patent applications through the process more quickly, so that the technologies can reach the market faster.


New rating systems seeks to promote sustainable landscapes from shopping malls to city parks

(11/15/2009) The Sustainable Sites Initiative has developed the United States' first rating system for the design, construction, and on-going maintenance of a wide-variety of landscapes, both with and without buildings, including shopping malls, subdivisions, university campuses, corporate buildings, transportation centers, parks and other recreation areas, and single-family homes.


US subsidies of oil and coal more than double the subsidies of renewable energy

(09/21/2009) During the fiscal years of 2002-2008 the United States handed out subsidies to fossil fuel industries to a tune of 72 billion dollars, while renewable energy subsidies, during the same period, reached 29 billion dollars.


Will hydrocarbon biofuels replace gasoline and ethanol?

(08/13/2009) In a Perspectives piece in Science, John R. Regalbuto argues that the world will soon see a revolution in biofuels, but not those made from corn. Instead Regalbuto, program director of Catalysis and Biocatalysis at the National Science Foundation, says that the future of biofuels is in substances that can be converted into hydrocarbons, such as switch grass, woody biomass, corn stover, and even algae.


Bioelectricity bests ethanol on two fronts: land use and global warming



(05/07/2009) Yesterday the Obama Administration established a Biofuels Interagency Working Group to oversee implementation of new rules and research regarding biofuels. On the group's first day of work they would do well to look at a new study in Science Magazine comparing the efficacy of ethanol versus bioelectricity.


Canada and Britain abandon conventional coal

(04/29/2009) In an effort to curb climate change, both Britain and Canada have announced plans to stop building new conventional coal power plants, a move long-advocated by environmentalists. Both nations have turned their sights to the possibility of clean coal, a controversial and still unproven method that has divided environmentalists, scientists, and policy makers.


Clean energy investment moving too slowly to avoid irreversible climate change

(03/04/2009) Stalled clean energy investment due to the current recession makes severe climate change more likely, according to a new report by analysts with New Energy Finance (NEF).


Wind energy jobs now exceed coal mining jobs

(02/01/2009) Wind industry jobs now outnumber those in coal mining, reports CNNMoney.


Private sector pumping hundreds of billions into cleantech

(02/21/2008) The private sector is "pumping hundreds of billions of dollars" into cleaner and renewable energies, says a new publication released yesterday by the United Nations Environment Programme (UNEP).


Wind energy has promise, but brings concerns, reports study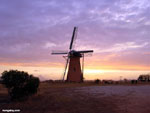 (05/03/2007) While wind-generated energy has the potential to produce clean electricity without carbon dioxide emissions, more research is needed to understand its impact on wildlife says a new report from the National Research Council, a private, nonprofit institution that provides science and technology advice under a congressional charter.


Cleantech investment booms, but energy tech bubble looms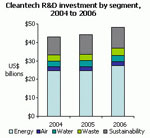 (04/30/2007) Investors are pouring money into clean technology, with spending on R&D rising to $48 billion in 2006, up 9% from 2005, reports a new study by Lux Research, an emerging technology research and advisory firm. However, the report warns that the energy technology sector is showing signs of a bubble, with initial public offering (IPO) values and venture capital deployments more than doubling last year.


Dutch plan restricts biofuels that damage environment


(04/29/2007) The Netherlands has proposed a system to reduce the environmental impact of biofuels production. The country becomes the first in the world to establish such guidelines. Environmentalists have expressed increasing concern for the establishment of energy crops in biodiverse and carbon-rich ecosystems like the peatlands of Indonesia and the Amazon rainforest. They say that conversion of these forests for oil palm and soybeans is threatening endangered species and worsening global warming. Further, they warn, demand for such biomass energy products is driving up prices for food crops.


Dutch will demand rainforest-friendly palm oil


(04/27/2007) In a report scheduled to be released today, the Dutch government will outline criteria for growing biofuels in a more sustainable manner. The guidelines will be closely watched by the rest of Europe, which is currently struggling with the environmental pros and cons of large-scale energy crop production, especially in ecologically-sensitive areas like the Amazon and Indonesian rainforests.


Biodiesel may worsen global warming relative to petroleum diesel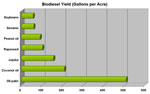 (04/23/2007) Biodiesel made from rapeseed could increase rather than reduce greenhouse emissions compared to conventional diesel fuels, reports a new study published in the journal Chemistry & Industry. Overall the researchers found that petroleum diesel and rapeseed biodiesel, presently the main biofuel used across Europe, have a similar environmental impact. The results suggest that efforts to mitigate climate change through the adoption of rapeseed biodiesel may be of little use beyond energy security.


Ethanol may be greener but have higher health cost

(04/18/2007) Widespread burning of ethanol as fuel may increase the number of respiratory-related deaths and hospitalizations relative to gasoline, according to a new study by Stanford University atmospheric scientist Mark Z. Jacobson. The report comes as mounting environmental concerns cloud the benefits of using ethanol as a green alternative to fossil fuels.


Palo Alto aims to cut CO2 emissions 80% by 2050

(04/15/2007) The city of Palo Alto, California aims to cut greenhouse gas emissions significantly in coming years, joining a growing number of U.S. cities that have pledged to cut emissions by 80 percent by 2050. The goal, set forth in Green Ribbon task force report last year, was discussed by a panel of experts convening at Stanford University Sunday.


U.S. can cut oil imports to zero by 2040, use to zero by 2050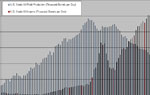 (03/29/2007) The United States could dramatically cut oil usage over the next 20-30 years at low to no net cost, said Amory B. Lovins, cofounder and CEO of the Colorado-based Rocky Mountain Institute, speaking at Stanford University Wednesday night for a week-long evening series of lectures sponsored by Mineral Acquisition Partners, Inc.


Biofuel Cell Produces Electricity from Hydrogen in Plain Air

(03/27/2007) A pioneering biofuel cell that produces electricity from ordinary air spiked with small amounts of hydrogen offers significant potential as an inexpensive and renewable alternative to the costly platinum-based fuel cells that have dominated discussion about the hydrogen economy of the future, British scientists reported here today.


Biofuels demand will increase, not decrease, world food supplies

(03/27/2007) As concerns mount over fuel-versus-food competition for crops, a Michigan State University ethanol expert says that cellulosic ethanol could render the debate moot. Bruce Dale, an MSU chemical engineering and materials science professor, notes that ethanol can be made from cellulosic materials, like farm waste, instead of corn grain.


Air pollution may reduce wind power, rainfall

(01/22/2007) Aerosolized particles and other pollution produced from vehicle exhaust may reduce wind speeds near Earth's surface, resulting in less wind for power generation as well as reduced precipitation, according to a study published in the December 27th online edition of Geophysical Research Letters by researchers at Stanford University and NASA.


Geothermal energy could cut U.S. oil demand

(01/22/2007) Geothermal energy could eventually power some 25 million homes across the United States at a cost of $40 million per year according to a Department of Energy sponsored study released Monday. Lead by Jefferson Tester, a professor at MIT and lead author, the report argues that unlocking the heat stored in Earth's crust could improve American energy security while reducing emissions greenhouse gases blamed for global warming.


China to build world's largest solar power plant

(11/21/2006) China plans to build the world's largest solar power station in the northwestern province of Gansu according to a report from Xinhua, China's state news agency. Construction of the 100 megawatt facility will take five years and cost 6.03 billion yuan ($766 million).


Renewable sources could power 25% of U.S. energy needs by 2025

(11/13/2006) Renewable energy sources could supply one quarter of America's electricity and motor vehicle fuel needs by 2025 according to a new study from RAND, a nonprofit research organization. Currently six percent is energy used in the United Stats comes from renewable sources like solar, biomass, hydroelectric, tidal, wind, and geothermal.


Solar Energy Powers Mainland China's Richest Man

(10/12/2006) The largest private fortune in mainland China may belong to Shi Zhengrong, the founder of the China's largest producer of photovoltaic equipment used to convert sunlight into eletricity, according to an article in today's edition of The Wall Street Journal.


US has low-cost alternatives to oil; peak oil frenzy and human-induced climate change avoidable says Columbia University

(05/14/2006) Surging oil prices have fueled calls for the United States to develop new sources of affordable and secure domestic energy. While renewable energy -- especially biofuels, wind power, and solar technologies -- is an area of particular interest, researchers from the Earth Institute at Columbia University say that the U.S. already has relatively low-cost alternatives to imported oil, including coal, tar sands, and oil shale. These resources can be extracted and used at a lower cost to the environment than some might expect. In a report published in the most recent issue of Brookings Papers on Economic Activity, Klaus S. Lackner and Jeffrey D. Sachs argue that "coal alone could satisfy the country's energy needs of the twenty-first century." They say that "coal liquefaction, or the process of deriving liquid fuels from coal, is already being used in places and with expanded infrastructure could provide gasoline, diesel fuel and jet fuel at levels well below current prices." Further, Sachs and Lackner suggest that "environmental constraints such as increased carbon dioxide emissions arising from greater use of coal and other fossil fuels could be avoided for less than 1 percent of gross world product by 2050," a sum far less than others have estimated.


High oil prices fuel bioenergy push

(05/09/2006) High oil prices and growing concerns over climate change are driving investment and innovation in the biofuels sector as countries and industry increasingly look towards renewable bioenergy to replace fossil fuels. Bill Gates, the world's richest man, has recently invested $84 million in an American ethanol company while global energy gluttons ranging from the United States to China are setting long-term targets for the switch to such fuels which potentially offer a secure domestic source of renewable energy and fewer environmental headaches. Biofuels are fuels that are derived from biomass, including recently living organisms like plants or their metabolic byproducts like cow manure. Unlike fossil fuels -- like coal, petroleum, and natural gas, which are finite resources -- biofuels are a renewable source of energy that can be replenished on an ongoing basis. In general, biofuels are biodegradable and, when burned, have fewer emissions than traditional hydrocarbon-based fuels. Typically, biofuels are blended with traditional petroleum-based fuels, though it is possible to run existing diesel, engines purely on biodiesel, something which holds a great deal of promise as an alternative energy source to replace fossil fuels. Further, because biofuels are generally derived from plants which absorb carbon from the atmosphere as they grow, biofuel production offers the potential to help offset carbon dioxide emissions and mitigate climate change.


Wind turbines could power China says expert

(03/09/2006) Wind could become China's second-largest source of electricity according to a Chinese energy expert. Wang Weicheng, an energy professor at Tsinghua University in Beijing, told reporters that China has the potential to install up to 100 gigawatts of wind power. Wang's comments come as China has been aggressively expanding its interests in renewable energy sources including wind, solar, biofuels, tidal, and small hydroelectric dams.


California adopts massive solar energy project

(01/13/2006) The California Public Utilities Commission approved a $2.9 billion program to make the state one of the largest producers of solar power in the world.


Private industry will embrace green energy says Australian govt

(01/11/2006) US Energy Secretary, Samuel Bodman, told the Asia-Pacific Partnership on Clean Development and Climate--a rival to the Kyoto Protocol on limiting greenhouse gas emissions--that the private sector will solve the problem of climate change.


Scandinavians mix sea and river water to generate electricity

(12/19/2005) Two Scandinavian groups have invented devices that generate electricity by mixing sea and river water. The technologies work based on the difference in salt concentration between ocean water and freshwater.


Making wind power less deadly for birds

(12/15/2005) High oil prices and concern over climate change are driving interest in renewable energy technologies. All types of potential power sources -- not limited to the sun, ocean tides and waves, raw sewage, and even insects -- are the focus of media reports, while governments and industry scramble to announce their grand plans for adopting green energy.


California plans $3 billion for solar energy projects

(12/13/2005) Tuesday the California Public Utilities Commission announced an ambitious program to expand the market for solar power, proposing to provide $2.8 billion of incentives toward solar development over the next 11 years.


China to add wind power capacity

(08/15/2005) China plans to construct its first offshore wind power complex next year in hopes of easing chronic electricity shortages, the official Xinhua News Agency reported Monday.


China funds massive palm oil plantation in rainforest of Borneo

(08/12/2005) Plans to create the world's largest palm oil plantation along Indonesia's mountainous border with Malaysia could have a devastating impact on the forests, wildlife and indigenous people of Borneo, warns World Wildlife Fund.


Renewable energy in China, a strategic future?

(08/02/2005) China's failed bid for American petroleum firm Unocal may prompt it to further focus on its development of alternative energy sources.


China announces wave power station changes

(07/27/2005) China announced that it has developed typhoon-resistant technologies for the world's first experimental wave power station. The announcement comes two months after a Norwegian firm signed an agreement to construct a commercial wave farm to harvest electricity from sea swells off the coast of Scottland.


Renewable surf energy; Wave farm to harvest electricity from sea swells

(05/21/2005) A new wave farm will be used to generate electricity from sea swells.