News articles on china's demand for resources

---
Mongabay.com news articles on china's demand for resources in blog format. Updated regularly.






What do China, Kenya and India have in common? Wildlife trafficking

(06/16/2015) When it comes to trafficking rhino, elephant, and tiger parts the biggest players are China, Kenya, India, Vietnam, South Africa and Thailand, according to a new paper in PNAS. Examining news media reports aggregated by HealthMap: Wildlife Trade, researchers were able to pinpoint the most important countries for exporting, moving and importing illegal wildlife parts worldwide.
Elephants rejoice: China to end ivory trade
(05/29/2015) The Chinese government announced today that it will 'eventually' shut down its legal domestic ivory market. The move, which surprised conservationists, could provide a major boost in efforts to stop the mass killing of elephants for their ivory.
Videos reveal rare birds, wild monkeys, and jaguar family in oil-exploited park
(05/11/2015) A compilation of new camera trap videos from Yasuni National Park shows off rarely seen species like the rufuos-vented ground cuckoo and the short-eared dog as well as odd behavior, like sloths licking salt from the ground. The compilation is produced by Diego Mosquera, manager and head of the camera trap program at Tiputini Biodiversity Station.
Top 10 Environmental Stories of 2014
(12/23/2014) In 2014, the unimaginable happened: companies representing the majority of palm oil production and trade agreed to stop cutting down rainforests and draining peatlands for new oil palm plantations. After years of intense campaigning by environmentalists and dire warnings from scientists, nearly two dozen major producers, traders, and buyers established zero deforestation policies.
Indigenous leader murdered before he could attend Climate Summit
(12/08/2014) Days before José Isidro Tendetza Antún was supposed to travel to the UN Climate Summit in Lima to publicly file a complaint against a massive mining operation, he went missing. Now, the Guardian reports that the body of the Shuar indigenous leader has been found, bound and buried in an unmarked grave on the banks of the Zamora River.
Corruption in Tanzania facilitates ivory trade

(11/06/2014) Corruption in Tanzania is enabling large volumes of illegal elephant ivory to be smuggled out of the country, alleges a new report from the Environmental Investigation Agency (EIA).
Beef, palm oil, soy, and wood products from 8 countries responsible for 1/3 of forest destruction

(10/23/2014) Four commodities produced in just eight countries are responsible for a third of the world's forest loss, according to a new report. Those familiar with the long-standing effort to stop deforestation won't be surprised by the commodities named: beef, palm oil, soy, and wood products (including timber and paper). Nor will they be very surprised by most of the countries: Brazil, Indonesia, and Malaysia.
Demand for shark fin plunging
(08/12/2014) Shark fin demand has dropped precipitously in China in just a few years, according to a new report by WildAid. Shark fin traders in Guangzhou—the current informal capital of the shark fin trade—say their sales have fallen by 82 percent in just two years, according to WildAid.
China failing to take effective action against timber smugglers

(08/12/2014) Voluntary guidelines established by the Chinese government won't be enough to curb rampant timber smuggling by Chinese companies, putting 'responsible' actors at risk of having their reputations tarnished, argues a new campaign by the Environmental Investigation Agency (EIA).
Chinese poachers caught with 555 marine turtles, most dead (PHOTOS)
(05/15/2014) On Friday, eleven Chinese fishermen were caught by Filipino police with 555 marine turtles, 378 of which were dead. Officials in the Philippines have since released the 177 living turtles. But the incident has sparked an international standoff between the Philippines and China as the Chinese nationals were arrested in disputed waters in the South China Sea.
Illegal logging makes up 70 percent of Papua New Guinea's timber industry
(04/22/2014) Corruption, weak governance, and powerful timber barons are illegally stripping the forests of Papua New Guinea, according to a new report from the Chatham House. The policy institute finds that 70 percent of logging in Papua New Guinea is currently illegal, despite the fact that 99 percent of land is owned by local indigenous communities.
Hong Kong to destroy 4,000 dead elephants' worth of ivory
(01/24/2014) The government of Hong Kong will destroy 28 tons of ivory confiscated from traffickers, reports CNN. The announcement, which comes just weeks after China destroyed six tons of seized ivory, suggests that the leaders of the world's largest market for ivory may be getting more serious about addressing a global poaching boom, say conservationists.
Anti-elephant poaching story goes viral in China
(12/20/2013) A newspaper story about the impact of the ivory trade has gone viral in China, raising awareness among millions of Chinese, reports the Wildlife Conservation Society (WCS). The story, published November 15 in Southern Weekly, has been shared widely across Chinese web sites and social media.
Indonesia's national airline carrier bans shark fins
(11/23/2013) Indonesia's national carrier Garuda Indonesia has joined a growing number of airlines looking to curb the international shark fin trade by banning the transport of shark fins and other shark products on their aircraft. The airline had previously transported 36 tons of shark fin products a year, the conservation group said in a media release on Nov. 15.
China to build $17B worth of dams in Indonesian Borneo

(06/09/2013) Two Chinese companies — China Power Investment Corporation and Anhui Conch Cement — will invest $17 billion in dams in North Kalimantan, Indonesia's newest province located on the island of Borneo, reports the Jakarta Globe.
Elephants massacred for ivory in Central African Republic

(05/10/2013) Dozens of elephants have been slaughtered in the Dzanga Bai World Heritage Site in the Central African Republic just days after conservationists warned about an impending threat from the movement of 17 heavily armed poachers. The massacre occurred at a site renowned as 'village of elephants', where tourists and scientists have for decades observed wild elephants congregating at a large clearing to feed on minerals.
China 'looting' Africa of its fish

(04/24/2013) Just 9% of the millions of tonnes of fish caught by China's giant fishing fleet in African and other international waters is officially reported to the UN, say researchers using a new way to estimate the size and value of catches. Fisheries experts have long considered that the catches reported by China to the UN's Food and Agriculture Organization (UNFAO) are low but the scale of the possible deception shocked the authors.
62% of all Africa's forest elephants killed in 10 years (warning: graphic images)
(03/04/2013) More than 60 percent of Africa's forest elephants have been killed in the past decade due to the ivory trade, reports a new study published in the online journal PLOS ONE. The study warns that the diminutive elephant species — genetically distinct from the better-known savanna elephant — is rapidly heading toward extinction.
New illegal logging ban in EU could sever all ties with companies working in DRC
(03/04/2013) Yesterday, the EU joined the U.S. and Australia in banning all timber that was illegally harvested abroad. The new regulation could have a major impact on where the EU sources its timber, and no where more so than the Democratic Republic of Congo (DRC). According to a new report by Greenpeace, the DRC's current moratorium on industrial logging is being systematically circumvented making all timber from the country suspect.
Elephant and Rhino issues to be debated at CITES 16th Conference of Parties
(03/04/2013) When the Convention on International Trade in Endangered Species of Wild Fauna and Flora (CITES) meets from March 3-14 in Bangkok for its 16th Conference of Parties (CoP16), elephants and rhinos will be at the top of the agenda. While there are no proposals to open up trade in either elephant ivory or rhino horn, there are several other items on the agenda that will likely generate debate, including proposals for extension of the moratorium on ivory trade, a decision-making mechanism for ivory trade, and suspension of any rhino trophy hunting. Also to be discussed are enforcement mechanisms, including how to prevent illegal ivory from entering existing legal domestic markets.
Elephant massacre in the Democratic Republic of the Congo

(02/28/2013) A key Congo wildlife reserve has lost 75 percent of its elephants in just 15 years due to poaching to meet Asian demand for ivory, reports a new survey by the Wildlife Conservation Society (WCS) and Democratic Republic of Congo authorities.
Chinese government creating secret demand for tiger trade alleges NGO (warning: graphic images)
(02/26/2013) The number of tigers being captive bred in China for consumption exceed those surviving in the wild—across 13 countries—by over a third, according to a new report by the Environmental Investigation Agency (EIA). The report, Hidden in Plain Sight, alleges that while the Chinese government has been taking a tough stance on tiger conservation abroad, at home it has been secretly creating demand for the internationally-banned trade. Few animals in the world have garnered as much conservation attention at the tiger (Panthera tigirs), including an international summit in 2010 that raised hundreds of millions of dollars for the vanishing wild cats.
Nitrogen pollution in China increased 60% annually between 1980 and 2010

(02/25/2013) Nitrogen deposited on land and water in China increased 60 percent annually from the 1980s to the 2000s due to rising use of fertilizer, growth in livestock production, increased coal burning, and a sharp rise in car ownership, reports a study published last week in the journal Nature.
Religion, Chinese government drive global elephant slaughter
(01/24/2013) By some estimates, more than 30,000 elephants were slaughtered across the savannas and forests of Africa and Asia for the ivory trade during 2012. The carnage represents as much as 4 percent of the world's elephant population. Accordingly, some conservationists are warning that elephants face imminent extinction in some of their range countries. While the plight of elephants is increasingly visible due to media coverage, less widely understood is the role religion plays in driving the ivory trade. This issue was explored at length in an explosive cover story published in National Geographic by Bryan Christy last October. The story, titled Blood Ivory, detailed how demand for religious trinkets is driving large-scale killing of Earth's largest land animal.
Rhino poaching hits new record in 2012

(01/11/2013) 668 rhinos were killed in South Africa during 2012 according to new figures released by the South African government. The total, which represents a 49 percent rise over the 448 killed in 2011, reveals the heavy toll the black market trade in rhino horn is taking on one of Africa's best known and most endangered animals.
African governments and China must respond as ivory trade reaches preposterous proportions
(12/13/2012) Royal Malaysian Customs have just announced the seizure of 24 tons of ivory in Port Klang. This is the largest-ever seizure of ivory in transit through the country. The 1,500 pieces of ivory came from over 750 elephants and were exported from Togo, a tiny west African country that has fewer than 200 elephants. The ivory was hidden in containers containing wooden crates that were built to look like stacks of sawn timber. The two crates were shipped from the port of Lomé in Togo, and were going to China via Algeria, Spain and Malaysia. Richard Leakey, the former Director of the Kenya Wildlife Service (KWS), who set Kenya's ivory stockpile alight in 1989, responded to the announcement.
'Exporting deforestation': China is the kingpin of illegal logging
(11/29/2012) Runaway economic growth comes with costs: in the case of China's economic engine, one of them has been the world's forests. According to a new report by the Environmental Investigation Agency (EIA), China has become the number one importer of illegal wood products from around the world. Illegal logging—which threatens biodiversity, emits carbon, impoverishes local communities, and is often coupled with other crimes—has come under heavy pressure in recent years from the U.S., the EU, and Australia. Each of these has implemented, or will soon implement, new laws that make importing and selling illegal wood products domestic crimes. However, China's unwillingness to tackle its vast appetite for illegal timber means the trade continues to decimate forests worldwide.
Foreign loggers and corrupt officials flouting logging moratorium in the Democratic Republic of Congo
(11/08/2012) In 2002 the Democratic Republic of Congo (DRC) announced a moratorium on commercial logging in a bid to save rapidly falling forests, however a new report by Global Witness alleges that industrial loggers are finding a way around the logging freeze. Through unscrupulous officials, foreign companies are abusing artisanal permits—meant for local community logging—to clear-cut wide swathes of tropical forest in the country. These logging companies are often targeting an endangered tree—wenge (Millettia laurentii)—largely for buyers in China and Europe.
China's timber imports plunge

(10/18/2012) Imports of logs and timber to China plunged 19 percent during the first eight months of 2012 relative to the same period a year earlier reports the Wood Resource Quarterly. The slowdown is attributed to a drop in demand due to reduced construction.
Corruption still plundering forests in Laos for furniture

(09/26/2012) The forests of Lao are still suffering from widespread destruction with the government turning a blind eye to a thriving black market logging trade on the border of Laos and Vietnam, according to an update report by the Environmental Investigation Agency (EIA). Last year, the EIA found that powerful players, including the Vietnamese military, were plundering Laos of its forests for raw logs. Smuggled from Laos into Vietnam, the raw logs are crafted into furniture, which are eventually exported to Europe and the U.S. Now, over a year later a new report finds little has changed.
Religious fervor drives elephant slaughter

(09/14/2012) The legal ivory trade is failing to protect elephants which are being slaughtered en mass across the African continent to meet demand for religious trinkets, argues a new investigative report published in National Geographic by Bryan Christy.
Yuppies are killing rhinos, tigers, elephants

(09/07/2012) Yuppies, not elderly rural consumer, are driving the trade that is decimating some of the world's most iconic endangered species, including tigers, elephants, rhinos, pangolins, and bears, said experts meeting at a workshop in Vietnam.
The rarest rhino's last stand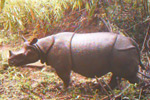 (06/04/2012) Trekking through deep mud and sawgrass we find a stinking wallow. The elite rangers, dressed completely in black despite the tropical heat, mark the site with the GPS unit, measure the mucky puddle's depth, and move on. This is the first sign of one of the planet's rarest animals—the Javan rhino. Only 35 or so remain, including none in captivity. This patch of rainforest and swamp in Ujung Kulon National Park—on the very tip of West Java—is their last and only refuge.
Charting a new environmental course in China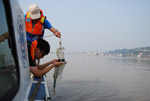 (05/21/2012) Founded in 1951, The Nature Conservancy (TNC) works in more than 30 countries and has projects in all 50 of the United States. The Conservancy has over one million members, and has protected more than 119 million acres of wild-lands and 5,000 miles of rivers worldwide. TNC has taken an active interest in China, the world's most populated nation, and in many important ways, a critical center of global development. The following is an interview with multiple directors of The Nature Conservancy's China Program.
Papua New Guinea halts controversial nickel mine - for now

(04/16/2012) A massive, controversial nickel mine has been shut down in Papua New Guinea due to the environmental concerns of its slurry pipeline, reports Cultural Survival. Inspections of the 83 mile (134 kilometer) slurry pipeline found that it had been built too close to a major highway with spills already impacting traffic. Built by the Chinese state company Metallurgical Construction Corporation (MCC), the Ramu Nickel Mine has been plagued by land issues, labor disputes, and environmental concerns.
Elephant massacre in Cameroon (warning: graphic photo)

(02/17/2012) More than 200 elephants have been slaughtered for their tusks in less than a month in Cameroon, reports the International Fund for Animal Welfare (IFAW). The group blames Sudanese poachers for cross-border raids from Chad into Bouba Ndjida National Park in northern Cameroon.
Tropical ecologist: Australia must follow U.S. and EU in banning illegally logged wood
(02/09/2012) Australia should join the widening effort to stamp out illegal logging, according to testimony given this week by tropical ecologist William Laurance with James Cook University. Presenting before the Australian Senate's rural affairs committee, Laurance argued that the massive environmental and economic costs of illegal logging worldwide should press Australia to tighten regulations against importing illegally logged timber at home.
Elephant poachers kill unarmed wildlife ranger in Kenya

(01/16/2012) Abdullahi Mohammed, an wildlife ranger, was killed in the line of duty in Kenya this weekend by elephant poachers. A ranger with the conservation organization Wildlife Works, Mohammed was shot by poachers in Wildlife Works Kasigau Corridor project, a REDD program (Reduced Emissions From Deforestation and Degradation).
Camera traps snap first ever photo of Myanmar snub-nosed monkey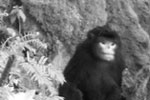 (01/10/2012) In 2010 researchers described a new species of primate that reportedly sneezes when it rains. Unfortunately, the new species was only known from a carcass killed by a local hunter. Now, however, remote camera traps have taken the first ever photo of the elusive, and likely very rare, Myanmar snub-nosed monkey (Rhinopithecus strykeri), known to locals as mey nwoah, or 'monkey with an upturned face'. Locals say the monkeys are easy to locate when it rains, because the rain catches on their upturned noses causing them to sneeze.
Will 'sustainable' palm oil sell in China?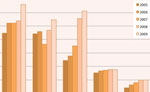 (12/19/2011) Owing to the high yield of the African oil palm tree, palm oil is today the cheapest commercial source of edible oil. But oil palm expansion in recent decades has at times had high indirect costs, including destruction of biologically diverse rainforests and further marginalization of forest-dependent people, especially in southeast Asia. Concerns over the environmental and social impact of palm oil production in the spurred a group of palm oil producers, processors, and buyers to team up with conservation groups to form the Roundtable on Sustainable Palm Oil (RSPO) in 2004. But a big question looms over all certification efforts: will the world's largest importers of palm oil — India and China — buy it?
World's most endangered primate still losing habitat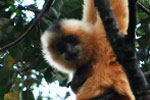 (12/04/2011) Just twenty-three Hainan gibbons (Nomascus hainanus) survive in the world. Confined to a single protected area on a lone island, Hainan gibbons are losing their habitat at a steady rate of 20 hectares per day finds a new study by Greenpeace. In all, nearly a quarter of the Critically Endangered lesser ape's habitat has been lost since 2001.
The dam-maker: China involved in 289 dam projects worldwide

(11/06/2011) China is currently involved in 289 hydroelectric projects worldwide, as reported by International Rivers. Most of the dams are built for hydropower, and over half are considered 'large' projects. The list includes completed dams, one currently under construction, and ones in initial planning stages.
Losing our pigs and our ancestors: threats to the livelihoods and environment of Papua New Guinea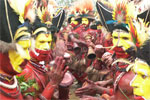 (10/27/2011) In 1968, distinguished anthropologist Roy Rappaport wrote a seminal publication of human ecology: 'Pigs for the Ancestors: Rituals in the Ecology of a New Guinea People' which integrated cultural ritual with the necessity of maintaining pre-existing relationships with the environment. Documenting the behavior activities of the Tsembaga Maring tribe in the Highlands of Papua New Guinea, Rappaport recognized how various activities of the tribe's intrinsic culture was a direct product of that peoples' relation with their natural environment.
Public opposition pushes Myanmar to suspend giant Chinese dam

(10/04/2011) Large-scale opposition has pushed the Myanmar government to suspend construction of a massive Chinese dam. Being built on the confluence of the Mayhka amd Malihka rivers at the head of Irrawaddy River, the Myitsone Dam would have created a reservoir the size of Singapore and has already pushed 12,000 people off their land. China Power Investment Corporation, which is building the dam, has fired back at the Myanmar government saying their decision will lead to 'a series of legal issue'.
Rhino poaching on record pace

(07/08/2011) Nearly 200 rhinos have been killed in South Africa through the first six months of 2011, reports TRAFFIC, the wildlife trade monitoring network.
Traditional Chinese medicine trade takes toll on Indonesia's geckos

(06/01/2011) The call of the tokek, or gecko, is one of the most familiar sounds in Indonesia. Next to the smell of clove cigarettes, the calls to prayer, the friendly smiles and the ferocious afternoon rainstorms, it stands as one of the most easily identifiable characteristics of the country.
China failing commitment to save tigers

(05/20/2011) Chinese Premier Wen Jiabao pledged that China would work with other nations to end the trade in tiger parts and revive tiger populations at the Global Tiger Forum last fall, but the country has since fallen short of its commitments, says an environmental group.
China's log, sawnwood imports jump

(05/05/2011) China imported $6.1 billion worth of logs in 2010, a 22.4 percent increase over 2009, according to the country's customs bureau.
From the Serengeti to Lake Natron: is the Tanzanian government aiming to destroy its wildlife and lands?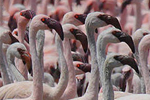 (04/14/2011) What's happening in Tanzania? This is a question making the rounds in conservation and environmental circles. Why is a nation that has so much invested in its wild lands and wild animals willing to pursue projects that appear destined not only to wreak havoc on the East African nation's world-famous wildlife and ecosystems, but to cripple its economically-important tourism industry? The most well known example is the proposed road bisecting Serengeti National Park, which scientists, conservationists, the UN, and foreign governments alike have condemned. But there are other concerns among conservationists, including the fast-tracking of soda ash mining in East Africa's most important breeding ground for millions of lesser flamingo, and the recent announcement to nullify an application for UNESCO Heritage Status for a portion of Tanzania's Eastern Arc Mountains, a threatened forest rich in species found no-where else. According to President Jakaya Kikwete, Tanzania is simply trying to provide for its poorest citizens (such as communities near the Serengeti and the Eastern Arc Mountains) while pursuing western-style industrial development.
5 million hectares of Papua New Guinea forests handed to foreign corporations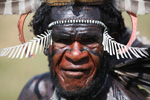 (03/23/2011) During a meeting in March 2011 twenty-six experts—from biologists to social scientists to NGO staff—crafted a statement calling on the Papua New Guinea government to stop granting Special Agricultural and Business Leases. According to the group, these leases, or SABLs as they are know, circumvent Papua New Guinea's strong community land rights laws and imperil some of the world's most intact rainforests. To date 5.6 million hectares (13.8 million acres) of forest have been leased under SABLs, an area larger than all of Costa Rica. "Papua New Guinea is among the most biologically and culturally diverse nations on Earth. [The country's] remarkable diversity of cultural groups rely intimately on their traditional lands and forests in order to meet their needs for farming plots, forest goods, wild game, traditional and religious sites, and many other goods and services," reads the statement, dubbed the Cairns Declaration. However, according to the declaration all of this is threatened by the Papua New Guinea government using SABLs to grant large sections of land without going through the proper channels.
'Land grab' fears in Africa legitimate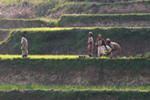 (01/31/2011) A new report by the International Institute for Environment and Development (IIED) has found that recent large-scale land deals in Africa are likely to provide scant benefit to some of the world's poorest and most famine-prone nations and will probably create new social and environmental problems. Analyzing 12 recent land leasing contracts investigators found a number of concerns, including contracts that are only a few pages long, exclusion of local people, and in one case actually giving land away for free. Many of the contracts last for 100 years, threatening to separate local communities from the land they live on indefinitely. "Most contracts for large-scale land deals in Africa are negotiated in secret," explains report author Lorenzo Cotula in a press release. "Only rarely do local landholders have a say in those negotiations and few contracts are publicly available after they have been signed."
Good stewards of forests at home outsource deforestation abroad

(11/24/2010) As more nations adopt better laws and policies to save and restore forests at home, they may, in fact, be outsourcing deforestation to other parts of the world, according to a new study in the Proceedings of the National Academy of Sciences (PNAS). Looking at six developing nations where forests are recovering—instead of receding—the study found only one of them did not outsource deforestation to meet local demand for wood-products and food, a process known as 'leakage'.
Picture: new monkey discovered in Myanmar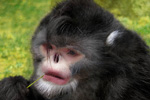 (10/26/2010) Hunters' reports have led scientists to discover a new species of monkey in the northern forests of Myanmar. Discovered by biologists from the Myanmar Biodiversity and Nature Conservation Association with support from primatologists with Fauna & Flora International (FFI) and the People Resources and Biodiversity Foundation, the strange looking primate is a member of the snub-nosed monkey family, adding a fifth member to this unmistakably odd-looking group of Asian primates. However, the species survives in only a small single population, threatened by Chinese logging and hunting.
The $1M bed: why Madagascar's rainforests are being destroyed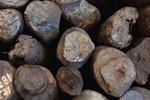 (10/26/2010) Consumer demand for rosewood furniture and musical instruments is driving illegal logging in Madagascar's national parks, endangering wildlife and undermining local community livelihoods, according to a new report from the Environmental Investigation Agency (EIA) and Global Witness. The report, based on more than a year of investigations, shows that Madagascar's valuable hardwoods—including ebony, pallisander, and rosewood—are being illegally harvested from rainforest parks and trafficked to Asia, Europe, and the United States. The vast majority of timber however ends up in China, where it is converted into luxury furniture.
Foreign corporations devastating Papua New Guinea rainforests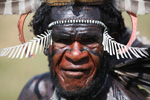 (10/21/2010) A letter in Nature from seven top scientists warns that Papua New Guinea's accessible forest will be lost or heavily logged in just ten to twenty years if swift action isn't taken. A potent mix of poor governance, corruption, and corporate disregard is leading to the rapid loss of Papua New Guinea's much-heralded rainforests, home to a vast array of species found no-where else in the world. "Papua New Guinea has some of the world's most biologically and culturally rich forests, and they're vanishing before our eyes," author William Laurance of James Cook University in Cairns, Australia, said in a statement.
The Nestlé example: how responsible companies could end deforestation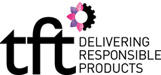 (10/06/2010) The NGO, The Forest Trust (TFT), made international headlines this year after food giant Nestlé chose them to monitor their sustainability efforts. Nestlé's move followed a Greenpeace campaign that blew-up into a blistering free-for-all on social media sites. For months Nestle was dogged online not just for sourcing palm oil connected to deforestation in Southeast Asia—the focus of Greenpeace's campaign—but for a litany of perceived social and environmental abuses and Nestlé's reactions, which veered from draconian to clumsy to stonily silent. The announcement on May 17th that Nestlé was bending to demands to rid its products of deforestation quickly quelled the storm. Behind the scenes, Nestlé and TFT had been meeting for a number of weeks before the partnership was made official. But can TFT ensure consumers that Nestlé is truly moving forward on cutting deforestation from all of its products?
Chinese traders fear new import restrictions on illegal timber

(09/02/2010) The China Timber and Wood Products Circulation Association (CTWPCA) is seeking to establish a body to help importers navigate new environmental regulations in the United States and Europe that restrict trade in illegally logged timber, reports the International Tropical Timber Organization (ITTO).
Secret titanium mine threatens Cambodia's most untouched forest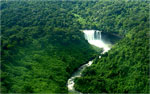 (09/01/2010) Although the mining consortium, United Khmer Group, has been drawing up plans to build a massive titanium mine in a Cambodian protected forest for three years, the development did not become public knowledge until rural villagers came face-to-face with bulldozers and trucks building access roads. Reaction against the secret mine was swift as environmentalists feared for the impacts on wildlife and the rivers, local villagers saw a looming threat to their burgeoning eco-tourism trade, and Cambodian newspapers began to question statements by the mining corporation. While the government has suspended the roadwork to look more closely at the mining plans, Cambodians wait in uncertainty over the fate of one of most isolated and intact ecosystems in Southeast Asia: the Cardamom Mountains.
Timber barons linked to illegal logging in Indonesian New Guinea

(08/05/2010) Timber barons are illegally exploiting Indonesia's increasingly threatened lowland rainforests on the island of New Guinea for merbau wood, found an undercover investigation conducted by the Environmental Investigation Agency (EIA) and its Indonesian partner Telapak.
Citibank's shark fin soup promotion draws ire, ends early

(07/22/2010) Citibank Hong Kong has canceled its promotion of shark fin soup after activists cried foul, according to the New York Times. The branch had offered Citibank card holders 15 percent off a shark fin soup dinner at Maxim's Chinese Cuisine for the month of July.
The growing impacts of China's oil spill

(07/22/2010) Two oil pipelines exploded Friday in the Chinese province of Liaoning beginning China's worst oil spill; nearly a week later 400,000 gallons of oil have spread over 166 square miles, according to China's state media. The pipeline has since been fixed and is operating again. While the spill is small compared to the BP oil disaster in the Gulf of Mexico—which currently covers nearly 3,000 square miles with approximately 100 to 200 million gallons of oil—its impact regionally will likely be very large.
Illegal logging declining worldwide, but still 'major problem'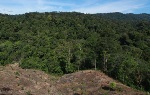 (07/15/2010) A new report by the Chatham House finds that illegal logging in tropical forest nation is primarily on the decline, providing evidence that new laws and international efforts on the issue are having a positive impact. According to the report, the total global production of illegal timber has fallen by 22 percent since 2002. Yet the report also finds that nations—both producers and consumers—have a long way to go before illegal logging is an issue of the past.
China seizes over 2,000 illegally trafficked pangolins

(07/14/2010) Boarding a suspect fishing vessel in the early morning of June 6th, Chinese customs officials discovered 2,090 frozen pangolins and 92 cases of pangolin scales, weighing an astounding 3,960 pounds. Manned by five Chinese and one Malaysian national, the boat was awaiting instructions via satellite phone as to where to meet another ship to transfer the illegal cargo while still at sea.
Dangerous and exploitative: a look at pet wild cats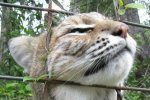 (07/13/2010) From bobcats, lynx, and pumas to the thousands of lions, tigers, leopards, cheetahs, and little wildcats living in captive environments, the WildCat Conservation Legal Aid Society is solely devoted to ending the commercial exploitation of all wildcats. Its primary objectives are to drastically reduce and subsequently eliminate the private ownership of wildcats as pets; wildcats held in roadside zoos and pseudo-sanctuaries; using wildcats for entertainment purposes; as well as hunting, trafficking, and trade of wildcats. Lisa Tekancic is an attorney in Washington, DC and founder and president of WildCat Conservation Legal Aid Society. Their mission is to protect and defend all native and non-native wildcats. Lisa is an active member of the DC Bar's Animal Law Committee and has organized and moderated two legal conferences: 'Trafficking, Trade, and Transport of Wildlife,' and 'Wildlife and the Law.' She presented a paper on the methodology of 'Animal Ethics Committee' for the International Conference on Environmental Enrichment, and for four years was volunteer staff at the National Zoological Park's, Cheetah Station.
Tiger farming and traditional Chinese medicine

(06/27/2010) The number of wild tigers has plummeted from 25,000-30,000 animals 50 years ago to around 3,200 today. A large part of the drop is from habitat loss and fragmentation. Tiger habitat has been reduced by 40 percent over the last decade, and tigers now occupy less than 7 percent of their historical range. Poaching has also contributed significantly to these dramatic population declines, particularly to supply parts for use in traditional medicine. In an interview with Laurel Neme, Grace Ge Gabriel, Asia Regional Director for the International Fund for Animal Welfare (IFAW), notes that, although the Chinese government has made significant efforts to reduce demand for tiger products by eliminating tiger bone from the official pharmacopeias, raising consumer awareness and identifying cheaper and more effective herbal alternatives to tiger bone for use in TCM, tiger farms threaten to reopen demand for tiger products by breeding tigers excessively, stockpiling tiger carcasses, and stoking demand by making and selling wine made from tiger bone.
12,000 Critically Endangered antelopes found dead

(06/10/2010) The Ural population of the Critically Endangered saiga, a curious-looking Asian antelope, has been decimated by an unknown assailant. 12,000 saigas, mostly females and their calves, were found dead in western Kazakhstan reports the Saiga Conservation Alliance.
Plight of the Bengal: India awakens to the reality of its tigers—and their fate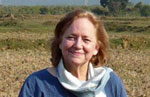 (06/06/2010) Over the past 100 years wild tiger numbers have declined 97% worldwide. In India, where there are 39 tiger reserves and 663 protected areas, there may be only 1,400 wild tigers left, according to a 2008 census, and possibly as few as 800, according to estimates by some experts. Illegal poaching remains the primary cause of the tiger's decline, driven by black market demand for tiger skins, bones and organs. One of India's leading conservationists, Belinda Wright has been on the forefront of the country's wildlife issues for over three decades. While her organization, the Wildlife Protection Society of India (WPSI), does not carry the global recognition of large international NGOs, her group's commitment to the preservation of tigers, their habitat, and the Indian people who live with these apex predators, is one reason tigers still exist.
A total ban on primary forest logging needed to save the world, an interview with activist Glen Barry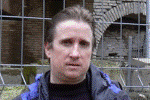 (06/02/2010) Radical, controversial, ahead-of-his-time, brilliant, or extremist: call Dr. Glen Barry, the head of Ecological Internet, what you will, but there is no question that his environmental advocacy group has achieved major successes in the past years, even if many of these are below the radar of big conservation groups and mainstream media. "We tend to be a little different than many organizations in that we do take a deep ecology, or biocentric approach," Barry says of the organization he heads. "[Ecological Internet] is very, very concerned about the state of the planet. It is my analysis that we have passed the carrying capacity of the Earth, that in several matters we have crossed different ecosystem tipping points or are near doing so. And we really act with more urgency, and more ecological science, than I think the average campaign organization."
Children's books about rainforests linked to rainforest destruction

(06/01/2010) Purchasing a book children's book may be directly causing deforestation of biodiverse and carbon-heavy rainforests, according to a new report by the Rainforest Action Network (RAN). In a discovery that highlights the irony of the issue, RAN even found children's books about protecting rainforests contained fiber from Indonesian forests.
Researchers: Madagascar rosewoods deserve CITES protection

(05/27/2010) A new policy paper in Science warns that several species of Madagascar's rosewood could be pushed to extinction due to a current illegal logging crisis on the island. These hardwood species should be considered for protection under Convention of International Trade in Endangered Species of Wild Fauna and Flora (CITES), the researchers conclude.
A nation of tragedies: the unseen elephant wars of Chad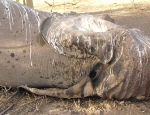 (05/12/2010) Stephanie Vergniault, head of SOS Elephants in Chad, says she has seen more beheaded corpses of elephants in her life than living animals. In the central African nation, against the backdrop of a vast human tragedy—poverty, hunger, violence, and hundreds of thousands of refugees—elephants are quietly vanishing at an astounding rate. One-by-one they fall to well-organized, well-funded, and heavily-armed poaching militias. Soon Stephanie Vergniault believes there may be no elephants left. A lawyer, screenwriter, and conservationist, Vergniault is a true Renaissance-woman. She first came to Chad to work with the government on electoral assistance, but in 2009 after seeing the dire situation of the nation's elephants she created SOS Elephants, an organization determined to save these animals from local extinction.
Poachers kill world's rarest rhino in Vietnam

(05/11/2010) Poachers have killed a Javan rhino in Vietnam for its horn according to the World Wildlife Fund (WWF). With only an estimated 60 individuals left the Javan rhino is the world's rarest and classified by the IUCN Red List as Critically Endangered. The rhino was found dead from a gunshot wound and its horn cut off in Cat Tien National Park in Vietnam.
Half a trillion spent on fossil fuel subsidies mostly "a complete waste of money"

(04/22/2010) Despite a warming planet linked to the burning of fossil fuels, governments around the world still spend 500 billion US dollars a year subsidizing fossil fuel industries. A new study from the Global Subsidies Initiative (GSI) of the International Institute for Sustainable Development looks at the difficult political situation behind ending fossil fuel subsidies.
World failing on every environmental issue: an op-ed for Earth Day
(04/22/2010) The biodiversity crisis, the climate crisis, the deforestation crisis: we are living in an age when environmental issues have moved from regional problems to global ones. A generation or two before ours and one might speak of saving the beauty of Northern California; conserving a single species—say the white rhino—from extinction; or preserving an ecological region like the Amazon. That was a different age. Today we speak of preserving world biodiversity, of saving the 'lungs of the planet', of mitigating global climate change. No longer are humans over-reaching in just one region, but we are overreaching the whole planet, stretching ecological systems to a breaking point. While we are aware of the issues that threaten the well-being of life on this planet, including our own, how are we progressing on solutions?
What happened to China?: the nation's environmental woes and its future
(04/01/2010) China has long been an example of what not to do to achieve environmentally sustainability. Ranking 133rd out of 146 countries in 2005 for environmental performance, China faces major environmental problems including severe air and water pollution, deforestation, water-issues, desertification, extinction, and overpopulation. A new article in Science discusses the complex issues that have led to China's environmental woes, and where the nation can go to from here.
Environmental groups call on Delmas to cancel shipment of illegally logged wood from Madagascar

(03/15/2010) Pressure is building on the French shipping company Delmas to cancel large shipments of rosewood, which was illegally logged in Madagascar during the nation's recent coup. Today two environmental groups, Global Witness and the Environmental Investigation Agency (EIA) called on Delmas to cancel the shipment, which is currently being loaded onto the Delmas operated ship named 'Kiara' in the Madagascar port of Vohemar.
Thousands of tons of illegal timber in Madagascar readied for export

(03/13/2010) As the President of France, Nicholas Sarkozy, argues in Paris that more funding is needed to stop deforestation and mitigate climate change, a shipment of illegal rosewood is being readied for export in Madagascar by a French company with the tacit approval of the French government.
Iceland leads world on environmental issues, but China, US, and Canada plummet

(01/27/2010) Evaluating 163 nations on their environmental performance, the Environmental Performance Index (EPI) has named Iceland the most environmental nation. Released every two years, the EPI also found that the world's two largest super-powers—China and the US—have both fallen behind on confronting environmental challenges.
Rainforest conservation: a year in review
(12/27/2009) 2009 may prove to be an important turning point for tropical forests. Lead by Brazil, which had the lowest extent of deforestation since at least the 1980s, global forest loss likely declined to its lowest level in more than a decade. Critical to the fall in deforestation was the global financial crisis, which dried up credit for forest-destroying activities and contributed to a crash in commodity prices, an underlying driver of deforestation.




Page 1 | Page 2 | Page 3