News articles on chimps

---
Mongabay.com news articles on chimps in blog format. Updated regularly.










Scandal and intrigue overshadow environment at the Simandou mine in Guinea
(01/20/2015) Critically Endangered chimpanzees stand to lose their home over giant iron mine in West Africa. When I was a Peace Corps Volunteer in West Africa decades ago well-laid plans often crumbled to dust in the unpredictable confusion of life there. We just muttered with resignation, 'WAWA' – West Africa wins again. The Simandou iron ore mine in Guinea could be one of the biggest WAWAs the region has ever produced.
Tribal violence comes naturally to chimpanzees
(12/08/2014) It all went to hell when Jane Goodall started handing out bananas. Within a few years, the previously peaceful chimpanzees she was studying split into two warring tribes. Gangs of males from the larger faction systematically slaughtered their former tribemates. All over the bananas. Or so the argument goes.
Jane Goodall: 5 reasons to have hope for the planet
(11/19/2014) Jane Goodall is not only arguably the most famous conservationist who ever lived, but also the most well-known and respected female scientist on the planet today. Her path to reach that stature is an unlikely as it is inspiring. Told to 'never give up' by her mother, Goodall set out in her 20s to pursue her childhood dream: to live with animals in Africa. By the time she was 26 she doing just this.
Mapping mistake leaves wildlife at risk
(11/12/2014) Scientists have discovered a new, endangered plant species in the Democratic Republic of Congo (DRC), in an area that is supposed to be protected as a reserve. However, mapping errors effectively moved the reserve's boundaries 50 kilometers to the west, opening up the region and its vulnerable wildlife to human disturbance.
Flying under the radar in Central Africa, Chinese companies may be wreaking environmental havoc
(11/07/2014) Tchimpounga, chimpanzees, and extractive industries in the Republic of Congo. 'Tchimpounga is not just a sanctuary,' shouted Rebeca Atencia above the din of the outboard motor, as she pointed to our progress up the Kouilou River on her tablet, donated by Google, which included access to high-resolution satellite maps. The GPS tracking showed us as a small, blue diamond moving slowly up the murky river.
Jane Goodall joins mongabay
(10/13/2014) Famed primatologist and conservationist Jane Goodall—whose image is known the world over—has joined the advisory board of mongabay.org. This is the non-profit branch of mongabay.com, an environmental and science website with a special focus on tropical forests. Goodall first came to global prominence at the age of 26 when she set off to Gombe Stream National Park, Tanzania to study chimpanzee behavior.
The Zanaga iron ore mine – a test of best laid plans for preserving wildlife
(10/06/2014) One of the largest iron ore deposits in Africa is located in a strip 47 kilometers long and three kilometers wide in the Republic of the Congo (RoC), bordering Gabon. A core section of the Guineo-Congolian Forest rises above this vast mineral deposit, and provides a home to flagship endangered species like western lowland gorillas, chimpanzees, and forest elephants.
Why are great apes treated like second-class species by CITES?

(09/11/2014) The illegal trade in live chimpanzees, gorillas, bonobos and orangutans showed no signs of weakening in the first half of 2014—and may actually be getting worse—since the Great Apes Survival Partnership (GRASP) published the first-ever report to gauge the global black market trade in great apes in 2013.
Can it be stopped? Ghana's forests 'could completely disappear in less than 25 years'
(08/25/2014) Ghana contains forests that are biologically unique and important both for the wildlife they contain and the human communities that depend on them. However, the country is experiencing one of the greatest rates of deforestation in West Africa. At its current rate of forest loss, a study estimates that Ghana could be devoid of major forest cover in less than a quarter-century.
How did Ebola Zaïre Get to Guinea?
(08/05/2014) The vicious Ebola outbreak that has already killed over 800 people this year was not a strain endemic to the region as initially believed. Instead the University of Edinburgh found that the strain is the same as the Ebola Zaïre found in the Democratic Republic of Congo (DRC), formerly Zaïre. Does this mean the strain could have come from illegally-trafficked great apes instead of fruit bats as widely reported?
Invasion of the oil palm: western Africa's native son returns, threatening great apes
(07/28/2014) As palm oil producers increasingly look to Africa's tropical forests as suitable candidates for their next plantations, primate scientists are sounding the alarm about the destruction of ape habitat that can go hand in hand with oil palm expansion. A recent study sought to take those warnings a step further by quantifying the overlap in suitable oil palm land with current ape habitat.
The last best place no more: massive deforestation destroying prime chimp habitat in Uganda
(07/09/2014) The Kafu River, which is about 180 kilometers (110 miles) long, is part of a vast chimpanzee habitat that includes forest reserves and several unofficial protected areas. However, this region of Uganda is losing a significant portion of valuable chimpanzee habitat, and at least 20 percent of the forest cover along the Kafu River has disappeared since 2001.
Apeidemiology: researchers model ape disease transmission for the first time
(06/20/2014) In a nine-year-long study published recently in PLOS ONE, a team of researchers attempted to understand how diseases spread and differ among orangutans (Pongo pygmaeus wurmbii) and chimpanzees (Pan troglodytes schweinfurthii), creating the first-ever epidemiological model for great ape populations.
Greenpeace accuses controversial palm oil company and Cameroon government of illegal logging
(05/28/2014) Greenpeace has just accused one of the world's most controversial oil palm companies, Herakles Farms, of colluding with top government officials to sell off illegally logged timber to China. According to a new report, an agreement between Cameroon's Minister of Forestry and Herkales Farms—through a shell company—could torpedo the country's agreement with the EU for better timber management.
Hope in the Heart of Darkness: huge population of chimpanzees discovered in the DRC
(05/20/2014) A recent study describes a new population of chimpanzees, which forms a continuous cultural group inhabiting an area of at least 50,000 square kilometers (19,000 square miles). The population, estimated to consist of many thousands of individuals, shares a unique set of learned skills that are passed on from generation to generation.
Little dude takes the prize: rare dormouse wins BBC camera trap contest (photos)
(12/02/2013) The image of a rare dormouse has won the fourth annual BBC Wildlife Camera-Trap Photo of the Year award. Photographed in Turkey, the Roach's mouse-tailed dormouse (Myomimus roachi) is listed as Vulnerable by the IUCN Red List with its habitat rapidly disappearing for agriculture. The photo took the grand prize out of 850 entries from around world in a contest that takes into account the scientific importance of submitted photos.
New children's book celebrates the rich wildlife of Kibale National Park
(11/25/2013) There are many ways in which people practice conservation. The most well-known are working to save species in the field or setting up protected areas. But just as important—arguably more important for long-term conservation success—is conservation education, especially with children. Anyone who grew up watching David Attenborough documentaries, reading Gerald Durrell books, or simply exploring ecosystems on their own can tell you how important it is to encounter the wonders of wildlife at a young age. And for many of us most of our first encounters with wild animals are in illustrated books. Eric Losh's new book, The Chorus of Kibale, not only provides an educational opportunity for children to become acquainted with the many animals in Kibale National park in Uganda—through wonderful pictures and sounds—but proceed also go directly to two conservation groups working in the region, U.N.I.T.E. for the environment and the Primate Education Network (PEN).
Smuggler who illegally traded 500 chimps gets one year in prison

(08/27/2013) Wildlife smuggler, Ousame Diallo, who has admitted to illegally trafficking 500 endangered chimpanzees out of the Republic of Guinea, was sentenced to a year in prison in the West African country reports WWF. The arrest and charge was supported by INTERPOL and to anti-wildlife trafficking local group, GALF.
Endangered chimps and forest elephants found in rainforest to be logged for palm oil
(08/08/2013) A biological survey of forests slated for destruction for a palm oil project in Cameroon has uncovered 23 species of large mammals, including the world's most endangered chimpanzee subspecies, the Nigeria-Cameroon chimpanzee (Pan troglodytes ellioti). The project in question, operated by U.S.-based company Herakles Farms, has come under stiff criticism both locally and abroad for threatening one of Africa's most biologically rich forest lands and arguably undercutting local peoples' access to traditional lands.
Illegal marijuana cultivation threatens Nigeria's forests and chimps
(07/26/2013) The world's highest deforestation rate, the execution of eight environmental activists including a Nobel Peace Prize nominee, and ongoing turmoil surrounding oil operations in the Niger River Delta has created a notoriously disreputable environmental record for the West African country. Now, a new threat is rising in the already-compromised forests of Nigeria: illegal marijuana cultivation.
Making movies to save Uganda's great apes
(07/03/2013) A new series of films aims to protect Uganda's great ape species (mountain gorillas and chimpanzees) by bringing entertaining and educational movies to a rural audience living on the edges of Kibale National Park and Bwindi Impenetrable National Park. Produced with heavy input from locals, these films are acted with an all-Ugandan task to teach those living near great apes about the species and their conservation-needs.
Building a new generation of local conservationists: how improving education in Uganda may save one of the world's great forests
(06/20/2013) Conservation work is often focused on the short-term: protecting a forest from an immediate threat, saving a species from pending extinction, or a restoring an ecosystem following degradation. While short-term responses are often borne of necessity, one could argue that long-term thinking in conservation and environmental work (as in all human endeavors) is woefully neglected, especially in the tropics. This is why programs like the Kasiisi Project are so important: by vastly improving education for primary kids near a threatened park in Uganda, the project hopes to create a "generation of committed rural conservationists," according to founder and director, Elizabeth Ross.
Great apes suffer mid-life crisis too
(11/19/2012) Homo sapiens are not alone in experiencing a dip in happiness during middle age (often referred to as a mid-life crisis) since great apes suffer the same according to new research in the Proceedings of the National Academy of Sciences (PNAS). A new study of over 500 great apes (336 chimpanzees and 172 orangutans) found that well-being patterns in primates are similar to those experience by humans. This doesn't mean that middle age apes seek out the sportiest trees or hit-on younger apes inappropriately, but rather that their well-being starts high in youth, dips in middle age, and rises again in old age.
Rarest gorillas lose half their habitat in 20 years

(10/01/2012) Cross River gorillas and eastern gorillas lost more than half their habitat since the early 1990s due to deforestation, logging, and other human activities, finds a comprehensive new assessment across great apes' range in West and Central Africa.
Chimp conservation requires protecting fragmented river forests in Uganda

(03/19/2012) Forest fragments along riversides in Uganda may make good habitats for chimpanzees but remain unprotected, according to a new study in mongabay.com's open access journal Tropical Conservation Society (TCS). Researchers surveyed a riverine forest known as Bulindi in Uganda, in-between Budongo and Bugoma Forest Reserves, to determine if it was suitable for the long-term survival of eastern chimpanzee (Pan troglodytes schweinfurthii) populations.
Scientists say massive palm oil plantation will "cut the heart out" of Cameroon's rainforest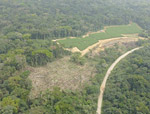 (03/15/2012) Eleven top scientists have slammed a proposed palm oil plantation in a Cameroonian rainforest surrounded by five protected areas. In an open letter, the researchers allege that Herakles Farm, which proposes the 70,000 hectare plantation in southwest Cameroon, has misled the government about the state of the forest to be cleared and has violated rules set by the Roundtable on Sustainable Palm Oil (RSPO), of which it's a member. The scientists, many of whom are considered leaders in their field, argue that the plantation will destroy rich forests, imperil endangered species, and sow conflict with local people.
Without data, fate of great apes unknown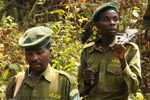 (03/12/2012) Our closest nonhuman relatives, the great apes, are in mortal danger. Every one of the six great ape species is endangered, and without more effective conservation measures, they may be extinct in the wild within a human generation. The four African great ape species (bonobos, chimpanzees and two species of gorilla) inhabit a broad swath of land across the middle of Africa, and two species of orangutans live in rainforests on the islands of Borneo and Sumatra in Southeast Asia.
Republic of the Congo expands park to protect fearless chimps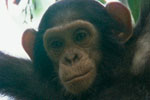 (02/16/2012) The Republic of the Congo has expanded its Nouabalé-Ndoki National Park by 37,295 hectares (144 square miles) to include a dense swamp forest, home to a population of chimpanzees (Pan troglodytes) that show no fear of humans. Known as the Goualougo Triangle, the swamp forest is also home to forest elephants (Loxodonta cyclotis) and western lowland gorillas (Gorilla gorilla gorilla). The expansion of the park to include the Goualougo Triangle makes good on a government commitment from 2001.
Sierra Leone creates rainforest park

(12/03/2011) Sierra Leone, one of Africa's poorest countries, today announced the establishment of Gola Rainforest National Park (GRNP), an area of forest home to chimpanzees, a key population of pygmy hippo, and hundreds of bird species, reports the Royal Society for the Protection of Birds (RSPB).
Entertainment media skews public perception of chimpanzees in the wild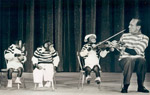 (11/14/2011) You've probably seen them: the TV ads showing chimpanzees wearing suits, driving cars, or smoking cigars. These ads may tickle our funny bone, but they warp our perceptions of how chimpanzees are faring in the wild, researchers at Duke University have found. The study, published October 12 in the journal PLoS ONE, examined whether watching commercials featuring chimpanzees influenced people's understanding of their endangered status.
Unsung heroes: the life of a wildlife ranger in the Congo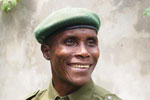 (11/01/2011) The effort to save wildlife from destruction worldwide has many heroes. Some receive accolades for their work, but others live in obscurity, doing good—sometimes even dangerous—work everyday with little recognition. These are not scientists or big-name conservationists, but wildlife rangers, NGO staff members, and low level officials. One of these conservation heroes is Bunda Bokitsi, chief guard of the Etate Patrol Post for Salonga National Park in the Democratic Republic of the Congo. In a nation known for a prolonged civil war, desperate poverty, and corruption—as well as an astounding natural heritage—Bunda Bokitsi works everyday to secure Salonga National Park from poachers, bushmeat hunters, and trappers.
Saving (and studying) one of Nigeria's last montane forests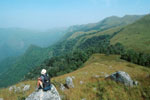 (07/26/2011) Between 2000 and 2010, Nigeria lost nearly a third (31 percent) of its forest cover, while its primary forests suffered even worse: in just five years (2000 to 2005) over half of the nation's primary forests were destroyed, the highest rate in the world during that time. Yet, Nigeria's dwindling forests have never received the same attention as many other country's, such as Indonesia, Brazil, Malaysia, or Peru, even though in many ways Nigeria struggles with even deeper problems than other developing nations. Despite vast oil business, the nation is plagued by poverty and destitution, a prime example of what economists call the 'resource curse'. Environmentally, it has been named one of the worst in the world. Yet, not all forest news out of Nigeria is bleak: the success of the Nigerian Montane Forest Project in one of the country's remaining forests is one such beacon of hope, and one example of how the country could move forward.
Conservationists seek $15M for rarest chimp

(06/27/2011) A new conservation plan calls for $14.6 million to save the world's rarest subspecies of chimp: the Nigeria-Cameroon chimpanzee, reports the Wildlife Conservation Scoeity (WCS).
Elephants cooperate as well as chimps

(03/07/2011) A new study proves that elephants understand how sometimes two is better than one. Working with Asian elephants (Elephas maximus) at the Thai Elephant Conservation Center, researchers reconstructed a classic cooperation test that was originally developed for chimpanzees. Subjects must pull on a rope to receive a reward, such as food, however—and here's the crux—the treat is only released if two subjects cooperate by pulling on two different ropes simultaneously. The paper published in Proceedings of the National Academy of Sciences found that elephants were as capable of cooperation as chimpanzees.
UN and conservation organizations condemn big oil's plan to drill in Virunga National Park

(01/20/2011) WWF, the International Union for the Conservation of Nature (IUCN), and the UN have all recently expressed concerns about two oil companies' plan to explore for oil in Africa's oldest and famed Virunga National Park. Home to a quarter of the world's mountain gorillas, as well as chimpanzees, hippos, lions, forest elephants, and rare birds Virunga National Park in the Democratic Republic of Congo (DRC) is one of Africa's most biodiverse parks and is classified by the UN as a World Heritage Site. But according to WWF plans by oil companies SOCO International and Dominion Petroleum could jeopardize not only the wildlife and ecosystems, but also local people.
African apes threatened by rising temperatures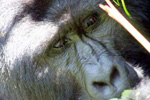 (11/10/2010) Most people wish each day had more than 24 hours. But as the planet heats up, that limited number of hours might push endangered African apes even closer to extinction by making their current habitats unsuitable for their lifestyle, according to a controversial study published on 23 July in the Journal of Biogeography.
New plan to save the chimpanzee from extinction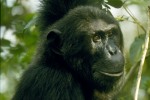 (06/21/2010) Humankind's closest relative, the chimpanzee, is classified as Endangered by the IUCN Red List. Threatened by habitat and forest loss, hunting for bushmeat, trafficking for the illegal pet trade, mining, and disease, the species remains in a precarious position. Yet a new 10-year-plan with East and Central African hopes to ensure the chimpanzee's (Pan troglodytes) survival. The plan, which focuses on one subspecies of four, the eastern chimpanzee (Pan troglodytes schweinfurthii), pushes for the conservation of 16 core areas that would protect 96 percent of the eastern chimpanzee population.
Protected areas vital for saving elephants, chimps, and gorillas in the Congo

(05/10/2010) In a landscape-wide study in the Congo, the Wildlife Conservation Society (WCS) found that core protected areas and strong anti-poaching efforts are necessary to maintain viable populations of forest elephants, western lowland gorillas, and chimpanzees—all of which are threatened with extinction.
Jane Goodall renews her faith in nature and humanity during the "Gombe 50" anniversary, An interview with Dr. Jane Goodall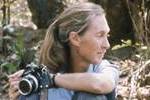 (04/12/2010) 2010 marks a monumental milestone for the Jane Goodall Institute (JGI) and its founder, Dr. Jane Goodall, DBE. Fifty years ago, Goodall, who is today a world-renowned global conservation leader, first set foot on the shores of Lake Tanganyika, in what is now Tanzania's Gombe National Park. The chimpanzee behavioral research she pioneered at Gombe has produced a wealth of scientific discovery, and her vision has expanded into a global mission 'to empower people to make a difference for all living things.' Time, however, has not stood still for Gombe. The wild chimps of the area have suffered as the local human population has swelled. Gombe National Park is now a forest fragment, a 35-square-kilometer island of habitat isolated in a sea of subsistence farming. Because the problems facing Gombe—unsustainable land practices, overpopulation, and a cycle of poverty—are typical of many other areas, lessons learned by Dr. Goodall and her team provide valuable insights for solutions at Gombe and beyond.
Hyenas cooperate more easily than chimpanzees

(12/06/2009) Spotted hyenas (Crocuta crocuta) could show chimpanzees a thing or two about working together, according to a new study. Hyenas, prodigious hunters, pull down prey together. Christine M. Drea, an associate professor in the department of Evolutionary Biology at Duke University, started to ask questions about the cooperative hunting habits of hyenas while she was reading The Spotted Hyena: A Study of Predation and Social Behavior by Hanz Kruuk.
Examining monkey tools: archaeology expands to include non-human primates

(08/17/2009) Archaeology, the study of ancient cultures and their artifacts, has always been confined to the technology of humans and direct human ancestors. However, a new study recently published in the journal Nature examines the benefits of expanding the field of archaeology to include non-human primates.
Did malaria come from chimps?

(08/03/2009) Malaria may have jumped from chimpanzees to humans much like AIDS did, report researchers writing in Proceedings of the National Academy of Sciences.
NASA photos reveal destruction of 99% of rainforest park in Rwanda

(06/09/2009) Satellite images released by NASA show nearly complete destruction of Rwanda's Gishwati Forest between 1986 and 2001. Deforestation of the forest reserve is largely the result of subsistence harvesting and cultivation by refugees in the aftermath of the country's 1994 genocide. Overall only 600 hectares of Gishwati's original 100,000 hectares of forest remain, a loss of 99.4 percent.
Chimpanzee population plummets 90 percent in supposedly strong region

(05/06/2009) Chimp populations continue to decline in Africa. A new survey of our closest relatives in the Cote D'Ivoire found that the population fell from an estimated 8,000 to 12,000 individuals to a paltry 800 to 1,200, a decline that took place in less than twenty years.
Male chimps use meat to seduce
(04/07/2009) Male chimpanzees who share meat with females over a long period of time have a better chance of mating, according to a new study published in PLoS ONE. Studying chimps in Tai National Park, Côte d'Ivoire, researchers from the Mac Planck Institute for Evolutionary Anthropology observed that female chimps have sex more frequently with males who have shared meat with them at least once as opposed to males who never share.
Flu epidemic killing bonobos in Congo sanctuary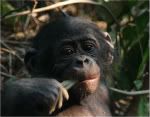 (03/29/2009) Six bonobos, a species of chimpanzee, have died from a flu epidemic in a month at the Lola Ya Bonobo in the Democratic Republic of Congo (DRC). Ten more have contracted the flu. "There is no fever. Antibiotics don't do anything. The bonobos have severe respiratory infections and then they can't breath for 3 days then they die," writes a staff member on the sanctuary's blog through the conservation organization WildlifeDirect. The staff of Lola Ya Bonobo have sent out a plea for help and donations, as the flu continues to sweep through their center.
Dedicated rock-throwing chimp proves longterm planning

(03/10/2009) Biologists have suspected for a long time that animals other than humans are capable of making plans for future events, but it has proven difficult to show conclusively. However, a new study in Current Biology claims the first unambiguous evidence of an animal premeditating. Mathias Osvath of Lund University in Sweden has spent a decade observing a male chimpanzee in a zoo collecting stones, making them into concrete discs, and then throwing them at zoo visitors.
48% of primates threatened with extinction

(08/05/2008) 48 percent of the world's primate species are at risk of extinction, according to the first comprehensive review of the world's primates since 2003. The results were released as an update to the IUCN Red List at the 22nd International Primatological Society Congress in Edinburgh, Scotland.
Does logging contribute to AIDS deaths in Africa?

(06/14/2008) Logging activities in tropical Africa may pose hidden health risks to wildlife and humans according to a veterinary pathobiologist speaking at a scientific conference in Paramaribo, Suriname.
Rwanda launches reforestation project to protect chimps, drive ecotourism

(03/17/2008) conservationists in Rwanda have launched an ambitious reforestation project that aims to create a forest corridor to link an isolated group of chimpanzees to larger areas of habitat in Nyungwe National Park. The initiative, called the Rwandan National conservation Park, is backed by the Rwandan government, the Great Ape Trust of Iowa, and Earthpark, a group seeking to build an indoor rainforest in the U.S. Midwest.
Dirt-munching helps protect chimps from malaria

(01/10/2008) Soil ingestion helps chimps protect themselves from malaria, reports a new study published in the journal Naturwissenschaften. Apparently geophagy, as the deliberate behvaior is known, increases the potency of ingested plants with anti-malarial properties.
Rainforest Reserve Established in DR Congo to save bonobo

(11/19/2007) The government of the Democratic Republic of Congo (DRC) has announced the creation of a 11,803-square mile rainforest reserve to protect the habitat of the endangered bonobo, the so-called "peaceful chimp". The reserve is located in the Sankuru region, an area that experienced extensive fighting during the long-running civil war in the Congo.