News articles on certification

---
Mongabay.com news articles on certification in blog format. Updated regularly.





Cutting through the rhetoric on palm oil production


(12/14/2012) Palm oil is widely acknowledged as one of the most important drivers of deforestation and forest diminishment in Southeast Asia. Conversion of forests and peatlands for oil palm plantations is both a substantial source of greenhouse gas emissions and a major threat to biodiversity — one study called palm oil the 'single most immediate threat to the greatest number of species'.


E.U. OKs biofuels produced from certified palm oil


(11/28/2012) The European Commission has approved palm oil-based biodiesel for the renewable fuels standard provided it is certified under the Roundtable for Sustainable Palm Oil (RSPO), a body that sets social and environmental criteria for palm oil production. The move, which could dramatically boost sales of palm oil in Europe, was sharply criticized by environmental activists, who said that without stronger safeguards, increased palm oil production could increase deforestation and greenhouse gas emissions.


Borneo may lose half its orangutans to deforestation, hunting, and plantations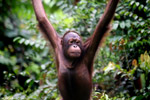 (11/13/2012) Borneo will likely lose half of its orangutans if current deforestation and forest conversion trends continue, warns a comprehensive new assessment by an international team of researchers. The study, published in the journal PLoS ONE, overlays orangutan distribution with land use regulations in Malaysian and Indonesian Borneo. Borneo has suffered high rates of deforestation, logging, and forest conversion for industrial plantations in recent decades, endangering the world's largest surviving populations of orangutans.


Norway's $650B pension fund to require deforestation disclosure among portfolio companies

(11/12/2012) Norway's $650 billion sovereign wealth fund will ask companies in which it invests to disclose their impacts on tropical forests, as part of its effort to reduce deforestation, reports Reuters. The move could usher in broader reporting on the forest footprint of operations.


China, India should cut tariff on eco-certified palm oil to boost demand, says RSPO official


(11/02/2012) China and India, the world's largest palm oil buyers, should reduce or eliminate an import tariff on eco-certified palm oil to boost demand for less-damaging production of the widely-used oilseed, said the President of the Roundtable on Sustainable Palm Oil (RSPO) during the body's tenth annual meeting in Singapore.


Timber, paper demand contributing to destruction of rainforests

(09/06/2012) Demand for timber and paper is contributing to destruction of the world's most biodiverse rainforests and worsening climate change, argues a new report issued Tuesday by the Union of Concerned Scientists (UCS).


Boosting forestry at the bottom of the pyramid

(09/04/2012) Nearly 600 million people manage some one billion hectares (2.5 million hectares) of agroforests worldwide, yet these smallholders have been largely left out of a push to move some commodities up the value chain through certification programs. To date, it has been mostly corporate entities and commercial farmers who have been able to capitalize on premiums offered for certified "eco-friendly" products. The reason is simple: scale. Smallholders can't bear the costs associated with getting certified.


Apple reverses course, rejoins green tech registry

(07/14/2012) Facing criticism from customers and potential loss of government contracts, computer giant Apple rejoined a green product registry it abandoned earlier this month.


San Francisco bars officials from buying Apple computers for city business

(07/11/2012) Employees at San Francisco agencies will no longer be able to buy Apple products for official city business due to the computer giant's decision to pull out of a green certification scheme for consumer electronics, reports the Wall Street Journal.


IKEA logging old-growth forest for low-price furniture in Russia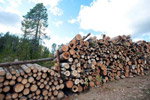 (05/30/2012) A new campaign is targeting IKEA, the world's biggest furniture retailer, for logging old-growth forests in the Karelia region of Russia. An alliance of groups, headed by the Swedish NGO Protect the Forest, allege that IKEA's subsidiary, Swedwood, is clearcutting thousands of hectares of old and biodiverse forests. But, Swedwood's 300,000 hectare concession is certified by the Forest Stewardship Council (FSC), generally considered the world's strongest forestry certifier.


Can loggers be conservationists?


(05/10/2012) Last year researchers took the first ever publicly-released video of an African golden cat (Profelis aurata) in a Gabon rainforest. This beautiful, but elusive, feline was filmed sitting docilely for the camera and chasing a bat. The least-known of Africa's wild cat species, the African golden cat has been difficult to study because it makes its home deep in the Congo rainforest. However, researchers didn't capture the cat on video in an untrammeled, pristine forest, but in a well-managed logging concession by Precious Woods Inc., where scientist's cameras also photographed gorillas, elephants, leopards, and duikers.


In sustainability push, Unilever aims to build palm oil processing plant in Indonesia


(04/25/2012) Unilever is in talks to build a $130 million palm oil processing mill in Indonesia as part of its commitment to use more environmentally-friendly palm oil in its products, reports The Wall Street Journal. The mill, which would be located in Sumatra, would produce about 10 percent of Unilever's annual consumption of palm oil, which is produced from fruit from the oil palm tree. Unilever is the world's largest single consumer of palm oil, using 1.36 million tons a year for beauty and food products, including Dove soap, Ben & Jerry's ice cream, and Vasoline.


Certified palm oil profitable for companies, finds study

(04/06/2012) A new study suggests shifting to certified palm oil production increases profitability despite higher production costs.


Our success in transforming commodity markets will determine nature's fate


(04/01/2012) The success of governments and big corporations in eliminating environmental degradation from the products we consume will play a critical role in determining the fate of the world's remaining wild places, said a group of experts speaking at a panel during the Skoll World Forum on Social Entrepreneurship.


Controversial logging company sells operations in DR Congo

(03/23/2012) Danzer, a Swiss-German forestry company that has been subject to much criticism by environmentalists for its logging practices in the Democratic Republic of Congo (DRC), has sold its operations in the Central African country, reports Greenpeace.


APP affiliates in U.S., Australia, pledge to drop controversial pulp supplier linked to deforestation

(03/17/2012) Two affiliates of Asia Pulp & Paper (APP) have announced they are severing at least some ties with the beleaguered paper giant, according to the Northern Virginia Daily and Greenpeace, an environmental group whose recent undercover investigation found ramin, a protected species, at APP's pulp mill in Sumatra.


RSPO-certified palm oil production jumps, generates $21M in premiums for producers

(03/08/2012) Production and sales of palm oil certified under the Roundtable on Sustainable Palm Oil (RSPO) reached record volume in 2011, reports a new analysis published by the multistakeholder body.


After illegal logging allegations, certifier lodges complaint against paper giant APP

(03/07/2012) Less than a week after Greenpeace released evidence that protected tree species were being illegally logged and pulped at an Asia Pulp and Paper (APP) mill in Sumatra, a major certifier, the Program for the Endorsement of Forest Certification (PEFC), has lodged a complaint and asked for an investigation. In addition to PEFC's move, the National Geographic Society (NGS), which was found to be sourcing from APP recently, has publicly broken ties with the company, and Greenpeace has handed over its evidence to Indonesian police who told the group there would be an investigation.


Paper giant hammered on forest certification claims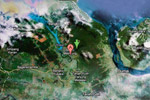 (02/15/2012) Beleaguered paper giant Asia Pulp & Paper was sharply criticized Wednesday for its claims that its operations are certified sustainable by independent auditors. WWF said its survey of certifiers and certification schemes shows that none apply to 'the most controversial operations' of APP's suppliers: clearing of rainforests and peatlands that are home to endangered tigers, elephants, and orangutans. In responding to complaints from environmentalists that its operations are responsible for large-scale destruction of native forests, APP often touts various certification standards which it says demonstrate its commitment to sustainability. Yet the new WWF survey found that these standards don't apply across all of the paper giant's operations — APP's suppliers in Indonesia continue to harvest and convert natural forests. Nor do the certification standards necessarily prove that APP's forest management practices are 'sustainable'.


Some toilet paper production destroys Indonesian rainforests, endangering tigers and elephants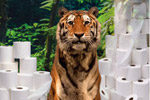 (02/09/2012) American consumers are unwittingly contributing to the destruction of endangered rainforests in Sumatra by purchasing certain brands of toilet paper, asserts a new report published by the environmental group WWF. The report, Don't Flush Tiger Forests: Toilet Paper, U.S. Supermarkets, and the Destruction of Indonesia's Last Tiger Habitats, takes aim at two tissue brands that source fiber from Asia Pulp & Paper (APP), a paper products giant long criticized by environmentalists and scientists for its forestry practices on the Indonesian island of Sumatra. The brands — Paseo and Livi — are among the fastest growing, in terms of sales, in the United States.


Belgium to source only RSPO-certified palm oil by 2015

(01/31/2012) Belgium will source only palm oil certified under the Roundtable for Sustainable Palm Oil (RSPO) by 2015 under a pledge by an alliance of major processors, manufacturers, and industry associations, reports the RSPO.


Logging of primary rainforests not ecologically sustainable, argue scientists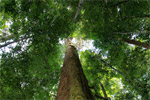 (01/25/2012) Tropical countries may face a risk of 'peak timber' as continued logging of rainforests exceeds the capacity of forests to regenerate timber stocks and substantially increases the risk of outright clearing for agricultural and industrial plantations, argues a trio of scientists writing in the journal Biological Conservation. The implications for climate, biodiversity, and local economies are substantial.


Economic slowdown leads to the pulping of Latvia's forests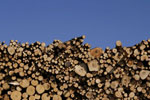 (01/23/2012) The economic crisis has pushed many nations to scramble for revenue and jobs in tight times, and the small Eastern European nation of Latvia is no different. Facing tough circumstances, the country turned to its most important and abundant natural resource: forests. The Latvian government accepted a new plan for the nation's forests, which has resulted in logging at rates many scientists say are clearly unsustainable. In addition, researchers contend that the on-the-ground practices of state-owned timber giant, Latvijas Valsts meži (LVM), are hurting wildlife and destroying rare ecosystems.


Levi's new forest policy excludes fiber from suppliers linked to deforestation

(01/17/2012) Levi Strauss & Company had issued a new policy that will exclude fiber from controversial sources from its products. The move will effectively bar Asia Pulp & Paper (APP) as a supplier, according to the Rainforest Action Network, a green group that is campaigning to reform APP's sourcing practices, which the NGO says come at the expense of rainforests in Sumatra.


The year in review for rainforests


(12/28/2011) 2011 was designated as "Year of the Forests" by the United Nations. While there was relatively little progress on intergovernmental forest protection programs during the year, a lot happened elsewhere. Below is a look at some of the biggest tropical forest-related news stories for 2011. We at mongabay readily acknowledge there were a number of important temperate and boreal forest developments, including Britain's decision not to privatize its forests and the severe drought in Texas, but this article will cover only tropical forest news.


Will 'sustainable' palm oil sell in China?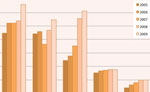 (12/19/2011) Owing to the high yield of the African oil palm tree, palm oil is today the cheapest commercial source of edible oil. But oil palm expansion in recent decades has at times had high indirect costs, including destruction of biologically diverse rainforests and further marginalization of forest-dependent people, especially in southeast Asia. Concerns over the environmental and social impact of palm oil production in the spurred a group of palm oil producers, processors, and buyers to team up with conservation groups to form the Roundtable on Sustainable Palm Oil (RSPO) in 2004. But a big question looms over all certification efforts: will the world's largest importers of palm oil — India and China — buy it?


Feeding the world's population and saving forests aren't mutually exclusive

(12/06/2011) The world can simultaneously improve food security and save tropical forests by better optimizing land use, factoring in the true costs of biofuels, boosting yields on existing farmland, encouraging production away from forest frontiers, and supporting efforts to develop more sustainable community roundtables, concludes a new report released Monday by the National Wildlife Federation.


Cargill should do more to end use of problematic palm oil, says RAN

(11/24/2011) As part of our coverage of the 9th Annual Roundtable Meeting on Sustainable Palm Oil currently underway in Kota Kinabalu in Sabah, Malaysia, mongabay.com is interviewing participants and attendees. In the following interview, mongabay.com speaks with the delegation from the Rainforest Action Network (RAN), an advocacy group which has been critical of some Roundtable on Sustainable Palm Oil (RSPO) members for what is sees as ongoing social and environmental problems.


Peace accord reached in violent conflict between locals and Indonesian state plantation company

(11/23/2011) A peace accord has been announced to resolve a long-running conflict between a giant state-owned plantation company and local communities on the Indonesian island of Java.


Toymaker Hasbro cuts deforestation from its supply chain

(11/01/2011) Hasbro, the second largest American toy company, today announced a new packaging policy that excludes the use of fiber produced via destruction of rainforests, reports Greenpeace.


Group forms to establish standard for Lacey Act compliance

(10/28/2011) A coalition of companies, non-profits, and association has formed to develop a standard to help ensure compliance with the Lacey Act.


McDonald's joins sustainable palm oil initiative

(10/20/2011) McDonald's Corp. has officially joined the Roundtable on Sustainable Palm Oil (RSPO), a body that sets criteria for improving the social and environmental performance of palm oil production.


World's largest beef company breaks commitment on avoiding Amazon deforestation

(10/19/2011) In a campaign launched in Italy on Wednesday, Greenpeace accused Brazilian beef giant JBS-Friboi of breaking its commitment to exclude cattle connected with illegal deforestation and slave labor from its supply chain.


Should public or private money finance efforts to save forests?


(10/11/2011) The 11th Rights and Resources Initiative Dialogue on Forests, Governance and Climate Change in London, which will focus on The Status and Role of Public and Private Finance to Reduce Forest Loss and Degradation. The goal of the RRI Dialogue is to examine the current state of public and private financial mechanisms for REDD+ and adaptation and contribute to developing an updated vision for the optimal design and deployment of finance to reduce forest loss and degradation - while respecting the rights and development needs of local people. RRI has partnered with Mongabay.com to present two diverging viewpoints on issues to be discussed at length at the dialogue, featuring Vicky Tauli-Corpuz (Executive Director, Tebtebba) and Scott Poynton (Executive Director, The Forest Trust).


Europe should lift duty on RSPO-certified palm oil to encourage use, says Dutch group

(09/21/2011) To encourage uptake of palm oil that is less damaging to the environment, the European Union (EU) should lift the import duty on palm oil certified under Roundtable on Sustainable Palm Oil (RSPO), said a Dutch industry group.


Malaysian government to launch RSPO rival for palm oil certification

(08/02/2011) The Malaysian government is developing its own certification system for palm oil production, potentially creating another rival to the certification system run by the Roundtable on Sustainable Palm Oil (RSPO), reports Malaysia's Business Times.


Cargill adopts 'greener' palm oil policy

(07/12/2011) Agribusiness giant Cargill will ensure all palm oil supplied to customers in Europe, United States, Canada, Australia and New Zealand is certified under the Roundtable on Sustainable Palm Oil (RSPO), an environmental standard, or originated from smallholder growers by 2015, according to a statement issued by the company. Cargill says it will extend the commitment to 100 percent of its products and customers globally – including China and India, the largest consumers of palm oil – by 2020.


Europe to require listing of palm oil on product labels

(07/08/2011) Members of the European Parliament have voted in favor of listing specific vegetable oils — including palm oil — on product labels, reports the Clear Labels, Not Forests initiative which pushed for the measure.


Endangered species trafficking: What did Gibson Guitar know?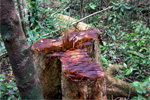 (07/07/2011) A motion filed last month by the U.S. Department of Justice alleges Gibson Guitar knew it was trafficking in endangered timber when it was busted by the U.S. Fish and Wildlife Service in November 2009, reports the Environmental Investigation Agency (EIA).


Australia's Senate passes palm oil labeling bill

(06/27/2011) Just days after being rejected by the the Senate Community Affairs Committee, Australia's Senate passed the Amended Truth in Labeling - Palm Oil Bill.


FSC mulls controversial motion to certify plantations responsible for recent deforestation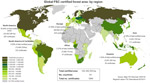 (06/24/2011) Members of the Forest Stewardship Council (FSC), meeting in Malaysia this week for its General Assembly, will consider various changes to the organization, including a vote on a controversial motion that would open the door—slightly at first—to sustainable-certification of companies that have been involved in recent forest destruction for pulp and paper plantations. Known as Motion 18, the change is especially focusing on forestry in places where recent deforestation has been rampant, such as Indonesia and Malaysia.


Alleged moratorium breach becomes test for RSPO

(06/24/2011) An alleged breach of Indonesia's new moratorium on primary forest and peatlands conversion may prove a test for the Roundtable on Sustainable Palm Oil (RSPO), an eco-certification initiative.


FSC to continue allowing baboon killing on sustainably-certified plantations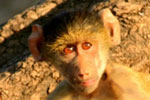 (06/23/2011) Shooting baboons will continue in Forest Stewardship Council (FSC)-certified plantations. After examining a complaint by the NGO GeaSphere against South African plantations for trapping and shooting hundreds of baboons, the FSC has announced it will not place a moratorium on baboon-killing in its sustainably-certified plantations.


Ahead of meeting, Forest Stewardship Council (FSC) loses another supporter

(06/19/2011) The forest organization, FERN, has pulled its support from the Forest Stewardship Council (FSC), reports FSC-Watch. FERN has quit the increasingly troubled organization due to FSC pursuing carbon credits through forestry. The FSC loses FERN just weeks before its 6th General Assembly, in which FSC partners—including private corporations and some environmental groups—will meet to debate current practices.


Palm oil labeling bill fails to pass in Australia

(06/19/2011) A controversial bill that would have required manufacturers to explicitly label palm oil as an ingredient on food products will not be passed into law.


Could palm oil help save the Amazon?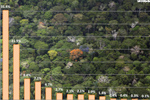 (06/14/2011) For years now, environmentalists have become accustomed to associating palm oil with large-scale destruction of rainforests across Malaysia and Indonesia. Campaigners have linked palm oil-containing products like Girl Scout cookies and soap products to smoldering peatlands and dead orangutans. Now with Brazil announcing plans to dramatically scale-up palm oil production in the Amazon, could the same fate befall Earth's largest rainforest? With this potential there is a frenzy of activity in the Brazilian palm oil sector. Yet there is a conspicuous lack of hand wringing by environmentalists in the Amazon. The reason: done right, oil palm could emerge as a key component in the effort to save the Amazon rainforest. Responsible production there could even force changes in other parts of the world.


Dutch buy first 'responsible' soy sourced from the Amazon

(06/08/2011) The Dutch food and feed industry has bought the first soy produced under the principles of the Round Table on Responsible Soy (RTRS), a body that aims to bring more socially and environmentally sustainable soy to market.


Indonesian president urges other countries not to buy illegally logged wood from Indonesia

(06/08/2011) Indonesian President Susilo Bambang Yudhoyono asked consuming countries to join the fight against illegal logging in Indonesia, reports the Jakarta Globe.


90% of tropical forests managed poorly or not at all

(06/07/2011) More than 90 percent of tropical forests are managed poorly or not at all, says a new assessment by the International Tropical Timber Organization (ITTO).


Shipping firm pledges to disconnect itself from rainforest destruction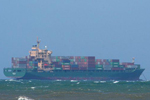 (05/25/2011) The Danish shipping giant Maersk pledged this week to stop purchasing containers with floors made from uncertified tropical hardwood, reports Deutsche Welle press. In an effort to reduce illegal logging and combat climate change, the company will be turning to recycled plastic, bamboo, and tropical wood certified by the Forest Stewardship Council (FSC) for its flooring. The Copenhagen-based firm is the first cargo company to transition to 'green containers' as part of a sustainable business strategy.



Page 1 | Page 2 | Page 3 | Page 4 | Page 5 | Page 6