News articles on central america

---
Mongabay.com news articles on central america in blog format. Updated regularly.






Concerns over deforestation may drive new approach to cattle ranching in the Amazon
(09/08/2009) While you're browsing the mall for running shoes, the Amazon rainforest is probably the farthest thing from your mind. Perhaps it shouldn't be. The globalization of commodity supply chains has created links between consumer products and distant ecosystems like the Amazon. Shoes sold in downtown Manhattan may have been assembled in Vietnam using leather supplied from a Brazilian processor that subcontracted to a rancher in the Amazon. But while demand for these products is currently driving environmental degradation, this connection may also hold the key to slowing the destruction of Earth's largest rainforest.
Largely unexplored rainforest slated to be leveled for gold mining in Colombia
(08/13/2009) Serrania de San Luca is a rainforest-covered massif rising to 2,300 meters (7,500 feet) in northern Colombia. Despite being little-explored and containing several endangered species, the forest is threatened by industrial gold mining operations, according to the local conservation group ProAves. Already the forest has been reduced to 10 percent of its original 2.5 million acres due to agriculture, small-scale mining, and other human impacts. Now, the Colombian government has granted large concessions to AngloGold Ashanti, a gold mining company out of South Africa which has been criticized by the Human Rights Watch for allegedly aligning itself with locally armed gangs in the Democratic Republic of Congo.
Protection of land crabs critical to the conservation of coastal tropical forests

(07/13/2009) The impact of land crabs on the near-ocean forests in which they live has long been overlooked, with emphasis placed instead on water levels, salinity, and other abiotic influences. However, a new research synthesis published in Biological Reviews shows that land crab influence is among the most important factors affecting tropical forest growth along coasts, on islands, and in mangroves.
Saving one of the last tropical dry forests, an interview with Edwina von Gal
(06/29/2009) Often we hear about endangered species—animals or plants on the edge of extinction—however we rarely hear about endangered environments—entire ecosystems that may disappear from Earth due to humankind's growing footprint. Tropical dry forests are just such an ecosystem: with only 2 percent of the world's tropical dry forest remaining it is one of the world's most endangered ecosystems. A newly established organization, the Azuero Earth Project, is working not only to preserve some of the world's last tropical dry forest on the Azuero peninsula in Panama, but also to begin restoration projects hoping to aid both the forest's viability and the local people. Edwina von Gal, a landscape designer, is one of the founders of the Azuero Earth Project, as well as president of the organization.
Conservation through commerce in Costa Rica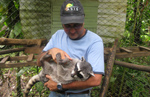 (05/25/2009) While Costa Rica is lauded for its conservation ethic, environmental concerns remain in the country. Overdevelopment is tied to many issues, including pollution, degradation of ecosystems, deforestation, and soil erosion, while unsustainable fishing plagues coastal waters. Costa Rica's wildlife is also directly affected by hunting as crop and livestock pests, predation and displacement by introduced species, and the illegal pet trade.
First-ever photo of jaguar on Barro Colorado Island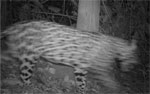 (05/04/2009) Researchers have captured the first-ever photo of a jaguar on Barro Colorado Island, a key tropical forest research site in Panama, reports the Smithsonian Tropical Research Institute (STRI). The picture was snapped by a camera trap set up by Montclair State University zoologist Jackie Willis and her husband Greg. The pair have been using the traps — which use infrared to detect and photograph passing wildlife — for animal surveys on Barro Colorado since 1994.
New protections for coral reefs and dwindling fish species in Belize

(04/27/2009) Coral reefs in Belize, considered to be some of the most pristine in the west, have secured additional protections. Rene Montero, the Minister of Agriculture and Fisheries, signed a set of new laws this month to protect Belize's coral reefs and the fish that inhabit them. The additional laws protect increasingly overfished species, ban spearfishing in marine reserves, and create no-take zones, according to a press release from the Wildlife Conservation Society (WCS).
Plant communities changing across the globe, says scientist Sasha Wright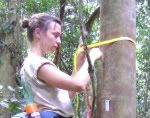 (03/29/2009) Having studied plant communities across three continent and within widely varied ecosystems—lowland tropics, deciduous forests, grasslands, and enclosed ecosystems on hill-tops—graduate student Sasha Wright has gained a unique understanding of shifts in plant communities worldwide as they respond to pressures from land use and global climate change. "Plant communities are certainly changing," Wright told Mongabay.com in a March 2009 interview. "These changes are undoubtedly affected by an increased occurrence of extreme weather events, temperature fluctuations, atmospheric CO2 concentrations, human land use, and in some cases urbanization of populations."
Territorial disputes and conservation

(03/23/2009) Political drivers such as those related to territorial disputes between tropical countries can result in direct and indirect ramifications negatively impacting conservation of native ecosystems report Arlenie Perez, Chuang Chin-Ta and Farok Afero in the March issue of the open access journal Tropical Conservation Science.
Climate change could devastate lizards in the tropics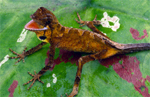 (03/04/2009) With help from data collected thirty years ago, scientists have discovered that tropical lizards may be particularly sensitive to a warming world. Researchers found that lizards in the tropics are more sensitive to higher temperatures than their relatives in cooler, yet more variable climates. "The least heat-tolerant lizards in the world are found at the lowest latitudes, in the tropical forests. I find that amazing," said Raymond Huey, lead author of a paper appearing in the March 4 Proceedings of the Royal Society B.
Salamander populations collapse in Central America

(02/09/2009) Salamanders in Central America — like frogs, toads, and other amphibians at sites around the world — are rapidly and mysteriously declining, report researchers writing in the journal Proceedings of the National Academy of Sciences. Disturbingly, salamanders are disappearing from protected areas and otherwise pristine habitats.
Chocolate has been a delicacy north of Mexico for a thousand years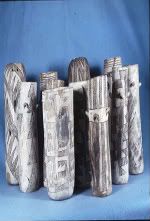 (02/02/2009) Chocolate, produced from cacao beans, has been a part of American culture for a thousand years according to new paper published in the Proceedings of the National Academy of Sciences. Analyzing chemical residue from jars of native peoples in New Mexico, researchers Patricia Crown and Jeffrey Hurst discovered theobromine, a chemical signature of cacao. The jars have been dated from 1000 to 1125 AD, well over three hundred years before Columbus and the earliest recorded discovery of cacao north of Mexico. The cacao jars are from Pueblo Bonito, an archaeological site in Chaco Canyon, which is located in northwestern New Mexico. Chaco Canyon, once home to 2,000-5,000 inhabitants, was composed of a dense group of pueblos, of which Bonito was the largest. Incorporating 800 rooms, Pueblo Bonito was the center of a number of towns and villages in Chaco Canyon.
Shade-grown coffee preserves native tree diversity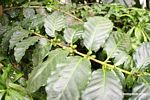 (12/23/2008) A new study finds that shade-grown coffee protects the biodiversity of tree species, as well as those of birds and bats. Published in Current Biology, the study found that native trees in shade-grown coffee plantations aid the overall species' gene flow and can become a focal point for reforestation.
Coral reefs and mangroves worth $395-559 M per year in Belize

(11/14/2008) Services provided by coral reefs and mangroves in Belize are worth US$395 million to US$559 million per year, or 30 to 45 percent of the Central American country's GDP — according to a new report released by the World Resources Institute and the World Wildlife Fund (WWF).
Mass amphibian die-offs affect ecosystems

(10/19/2008) Large-scale die-offs of amphibians due to the outbreak of a killer fungal disease is impacting the forest ecosystem in which they live, reports a new study published in the journal Ecosystems.
Carbon market may fund dam in Panama that threatens natural reserve

(09/01/2008) The UN's Clean Development Mechanism (CDM) — a scheme that provides funds to projects that reduce emissions in developing nations — may be used to finance a hydroelectric dam in Panama which, according to environmentalists, threatens a biologically rich World Heritage site and an indigenous tribe, the Ngobe.
Biologists attacked in Costa Rica

(08/12/2008) Two ornithologists were attacked by a machete-weilding group while surveying birds in Costa Rica, reports National Geographic.
7 steps to solve the global biodiversity crisis

(08/11/2008) Many biologists believe Earth is entering a sixth mass extinction event, one that has is the direct of human activities, including over-exploitation, habitat destruction and introduction of alien species and pathogens. Climate change — largely driven by anthropogenic forces — is expected to soon increase pressure on Earth's biodiversity. With population and per-capita consumption expected to grow significantly by the mid 21st century, there seems little hope that species loss can be slowed. Nevertheless, writing in the journal PNAS, Stanford biologists Paul R. Ehrlich and Robert M. Pringle suggest seven steps to help improve the outlook for the multitude of species that share our planet.
New Costa Rica guide offers insight on responsible tourism

(08/04/2008) Costa Rica is the world's most popular destination for rainforest tourism thanks to its spectacular biodiversity, relative ease-of-access and safety, and many natural attractions. In 2007 nearly 2 million tourists visited the country, generating almost 2 billion in revenue -- more than the combined income from bananas and coffee.
Researchers discover "artistic" moth in Panama

(07/29/2008) Researchers have discovered a new species of Bagworm Moth that wraps its eggs individually in "beautiful cases" fashioned from its golden abdominal hairs, according to a new paper published in the Annals of the Entomology Society of America. The behavior is unique among insects.
Climate change will increase the erosion of coral reefs

(07/28/2008) Coral reefs are particularly susceptible to climate change. Warming waters have been shown to bleach coral, killing off symbiotic algae that provide them with sustenance, and often leading to the death of the coral itself. Much attention has been placed on bleaching coral, but now scientists have discovered an additional danger to coral reefs in a warming world: erosion.
Mangroves are key to healthy fisheries, finds study

(07/21/2008) Mangroves serve as a critical nursery for young marine life and therefore play an important role in the health of fisheries and the economic well-being of fishermen, report researchers writing in the early online edition of the Proceedings of the National Academy of Sciences.
Defaunation, like deforestation, threatens global biodiversity

(05/20/2008) Loss of wildlife is a subtle but growing threat to tropical forests, says a leading plant ecologist from Stanford University. Speaking in an interview with mongabay.com, Dr. Rodolfo Dirzo says that the disappearance of wildlife due to overexploitation, fragmentation, and habitat degradation is causing ecological changes in some of the world's most biodiverse tropical forests. He ranks defaunation — as he terms the ongoing biological impoverishment of forests — as one of the world's most significant global changes, on par with environmental changes like global warming, deforestation, and shifts in the nitrogen cycle.
Cache of rare and undiscovered species under threat in Panama

(04/21/2008) Rare and previously undiscovered species are under threat by loggers, ranchers, and poachers in an isolated patch of cloud forest in Panama, a prominent group of scientists has warned. The group, the Association for Tropical Biology and conservation (ATBC), has called on the Panamanian government to immediately provide protected-area status to the region.
Bats protect crops from insects

(04/04/2008) Bats eat as many insects at night as birds do during the day, according to research published in the journal Science.
Regrowing the rainforest

(03/30/2008) Half a century after most of Costa Rica's rainforests were cut down, researchers from the Boyce Thompson Institute took on a project that many thought was impossible - restoring a tropical rainforest ecosystem.
No global warming link to dying frogs?
(03/25/2008) Scientists have fired another salvo in the heated debate over the role of climate change in the global decline of amphibians. Writing in the March 25 issue of PLoS Biology, a team of researchers led by Karen Lips of Southern Illinois University-Carbondale report finding "no evidence to support the hypothesis that climate change has been driving outbreaks of amphibian chytridiomycosis" -- a disease blamed for large-scale die-offs of amphibians. Other researchers have argued that climate shifts are worsening the outbreak of the fungal disease.
Belize's world famous coral reefs and rainforests at risk

(03/03/2008) Belize's world famous coral reefs and tropical forests are increasingly vulnerable to environmental problems which could impact its tourism-dependent economy, argues a Belizean ecologist writing in the inaugural issue of the open access e-journal Tropical conservation Science.
Fragmentation puts Mexican howlers at risk

(03/03/2008) Forest fragmentation is putting mantled howler monkeys in southern Mexico at risk, reports a new study, published in the inaugural issue of the open access e-journal Tropical conservation Science.
The Panamanian golden frog declared extinct by BBC Natural History crew

(02/04/2008) A national symbol of Panama has been declared extinct by BBC filmmakers. The crew was in Panama to film the unique frog for David Attenborough's most recent series on reptiles and amphibians, entitled Life in Cold Blood. The filmmakers achieved their objective and captured the golden frog on film, including rarely seen behvaior.
Scientists discover four species of anole lizards in 24 hours in Panama

(01/13/2008) In January of 2006 a biological expedition uncovered four anole species in a single day. Dr. Gunther Koehler, a member of the expedition, described the discoveries as "a once in a life time experience; during expeditions before, we had found new species, one at a time--but four species within 24 hours, that was incredible!"
Three salamander species discovered in Costa Rica

(01/06/2008) Scientists from the Natural History Museum of London have discovered three new species of salamander in south-eastern Costa Rica. This brings the nation's total to forty-three species, meaning that this small tropical nation contains approximately nine percent of the world's salamanders.
Study shows that sea turtles can recover

(12/18/2007) conservation of sea turtle nesting sites is paying off for the endangered reptiles, reports a new study published this week in the journal Global Ecology and Biogeography. A team of researchers led researchers from IUCN and conservation International found that green turtle (Chelonia mydas) nesting on four beaches in the Pacific and two beaches in the Atlantic have increased by an four to fourteen percent annually over the past two to three decades as a result of beach protection efforts.
Only 150 vaquita remain

(11/19/2007) Only 150 individual vaquita, the world's smallest cetacean, remain, according to a new study published in conservation Biology. The species has been decimated as accidental bycatch in fishing nets in its Gulf of California habitat. Researchers--who say there may be only a two-year window to save the species from extinction--have launched a last-ditch conservation effort.
Large-scale agriculture 'compromises' forest's ability to recover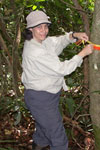 (11/19/2007) As deforestation of tropical forests continues unhindered, one of the future hopes for these damaged ecosystems is regeneration in secondary forests. Some areas that were once slash-and-burned for cattle ranching or subsistence agriculture have been abandoned, allowing scientists to study the possibility of recovery in the rainforest. If anyone has a clear idea of the potential of secondary forests it is Robin L. Chazdon. Dr. Chazdon, a full professor of Ecology and Evolutionary Biology at the University of Connecticut, has been studying the regeneration of secondary forest for over twenty-five years. She has published over 50 papers on tropical ecology, currently she serves as an active member of the Biotropica editorial board and is a member of the Bosques Project, which measures secondary forest recovery in Northern Costa Rica.
7-year old nature guide becomes Belize environmental hero as adult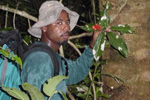 (11/16/2007) Each year hundreds of thousands of nature-oriented tourists visit Belize to see the Central American country's spectacular coral reefs, biodiverse rainforests, and ancient Mayan ruins. However few visitors realize that Belize's natural resources are at risk. Timber and oil extraction, agricultural encroachment, coastal development, pollution and unrestrained tourism are all increasing threats to Belizean ecosystems. Unless something is done to address these concerns, within a generation these pressures could present considerable problems for Belize. Dr. Colin Young, head of the environmental science program at Galen University in Belize, says that while he is greatly concerned about these issues, there is still time to ensure healthy forests and reefs in Belize.





Chocolate first used more than 3100 years ago

(11/12/2007) Cacao, the source of chocolate, was in use at least at least 3000 years ago according to evidence found by archaeologists working in Honduras. The discovery pushes back the earliest known use of cacao by 500 years.





Scientists find treatment for killer frog disease

(10/29/2007) New Zealand scientists have found a treatment for a disease blamed for the death of millions of amphibians worldwide, according to a report from BBC News. However, at best, the cure would only be applicable to captive populations. The disease is killing many amphibians in apparently pristine habitats.






Page 1 | Page 2 | Page 3 | Page 4 | Page 5 | Page 6