News articles on cattle ranching

---
Mongabay.com news articles on cattle ranching in blog format. Updated regularly.





Colombian community leader assassinated by agroindustry-backed vigilantes

(10/16/2008) A community leader who opposed paramilitary-based seizure and occupation of land for industrial oil palm plantations and cattle ranches in northwest Colombia has been assassinated, reports the Center for International Policy's Colombia Program and the World Rainforest Movement.


Slowing global economy will reduce Amazon deforestation

(10/08/2008) The global financial crisis will likely slow forest clearing in the Amazon rainforest, said Brazil's environment minister. Falling commodity prices combined with tighter credit and increased aversion to risk will undermine the economics of activities — including logging and agricultural expansion — that are key drivers of deforestation in the Brazilian Amazon. Forest clearing in the region has shown an increasingly tight correlation to beef and soy prices in recent years. Both products are produced on cleared rainforest lands.


Forest corridors key to maintaining biodiversity in fragmented landscape



(10/07/2008) Alta Floresta, a region in the Brazilian Amazon state of Mato Grosso, has experienced one of the highest deforestation rates on the planet since the mid-1980s due to the influx of colonists and ranchers who converted nearly half the region's forest land to pasture and agricultural plots. The change has had significant ecological impacts, including reducing the availability of water, increasing the incidence of forest fires, fragmenting remaining forest cover, and diminishing the quality of habitat for wildlife.


Cheetah population stabilizes in Namibia with support from farmers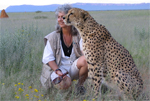 (10/02/2008) Viewing the world's fastest land animal as a threat to their livestock, in the 1980s farmers killed half of Namibia's cheetah population. The trend continued into the early 1990s, when the population was diminished again by nearly half, leaving less than 2,500 cheetah in the southern African country. Today cheetah populations have stabilized due, in large part, to the efforts of the Cheetah Conservation Fund, an organization founded by Dr. Laurie Marker.


Cheetah population declines 90% in 100 years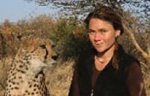 (09/30/2008) The planet's fastest land animal is falling behind in its race for survival against habitat encroachment, loss of prey, the illegal wildlife trade, and disease. Once found widely across the African continent to Kazakhstan in the north to Burma in the East, the cheetah has seen a dramatic reduction of its range and numbers in recent centuries as livestock holders have relentlessly killed off the cat as a threat to their livelihoods. Today the cheetah clings to strongholds in only a few African nations. Among these is the southern African country of Botswana, which harbors large expanses of prime cheetah habitat. Still even in Bostwana, the cheetah faces challenges.


Brazil suspends Amazon road project until protected areas established

(09/26/2008) Brazil has temporarily suspended the paving of a major Amazon road pending demarcation of 13 neighboring protected areas, reports the Associated Press.


Regrowing the Amazon rainforest will require help from bats and birds

(09/15/2008) As large tracts of Amazon rainforest are degraded by industrial logging and cleared for cattle pasture and agriculture, other deforested areas are abandoned and being reclaimed by forest. Understanding this recolonization of degraded forest lands by pioneer species will critical to efforts to rehabilitate restore forests around the world.


Independent of climate, forest cover in southern Amazon may fall to 20% by 2016

(09/03/2008) Forest cover in the "Arc of Deforestation" of southern Amazonia will decline to around 20 percent 2016 due to continued logging and conversion of forests for cattle pasture and soy farms, report researchers writing in the journal Environmental Conservation. Analyzing high resolution satellite data from 1984 through 2004 for the Alta Floresta region in northern Mato Grosso, Fernanda Michalski, Carlos Peres and Iain Lake of the University of East Anglia found that forest cover declined from from 91.1 percent to 41.7 percent between 1984 and 2004. They note that while the deforestation rate has slowed to around 2 percent per year since peaking at more than 8 percent annually in late 1980s to mid-1990s, renewed expansion of road networks will enable loggers to increasingly exploit remaining forests, leading to degradation and likely eventual conversion for agricultural use. Overall Michalski and colleagues forecast that forest cover in Alta Floresta will fall to 21 percent by 2016, a decline of 77 percent since 1984.


Amazon deforestation jumps 69% in 2008

(08/31/2008) Deforestation in the Brazilian Amazon increased 69 percent in the past 12 months as high commodity prices have driven forest conversion for ranches and cropland, according to preliminary figures released by Brazil's National Institute for Space Research (INPE). The increase comes after three consecutive years of declining deforestation in Brazil.


Deforestation in the Brazilian Amazon won't increase significantly for 2008

(08/15/2008) Brazilian Environment Minister Carlos Minc said Thursday that Amazon deforestation for the 2007-2008 year will likely be comparable to the prior year. The announcement marks an abrupt turn-around for the Brazilian government which in April said that forest destruction was expected to increase for the first time since 2004.


Shift from poverty-driven to industry-driven deforestation may help conservation

(08/06/2008) A shift from poverty-driven deforestation to industry-driven deforestation in the tropics may offer new opportunities for forest conservation, argues a new paper published in the journal Trends in Evolution & Ecology.


Corporations become prime driver of deforestation, providing clear target for environmentalists


(08/05/2008) The major drivers of tropical deforestation have changed in recent decades. According to a forthcoming article, deforestation has shifted from poverty-driven subsistence farming to major corporations razing forests for large-scale projects in mining, logging, oil and gas development, and agriculture. While this change makes many scientists and conservationists uneasy, it may allow for more effective action against deforestation. Rhett A. Butler of Mongabay.com, a leading environmental science website focusing on tropical forests, and William F. Laurance of the Smithsonian Tropical Research Institute in Panama believe that the shift to deforestation by large corporations gives environmentalists and concerned governments a clear, identifiable target that may prove more responsive to environmental concerns.


Future threats to the Amazon rainforest

(07/31/2008) Between June 2000 and June 2008, more than 150,000 square kilometers of rainforest were cleared in the Brazilian Amazon. While deforestation rates have slowed since 2004, forest loss is expected to continue for the foreseeable future. This is a look at past, current and potential future drivers of deforestation in the Brazilian Amazon.


Brazil seizes cattle illegally grazing on Amazon forest lands

(06/25/2008) In an unprecedented move Brazilian authorities seized 3,100 head of cattle found grazing on illegally deforested lands in the Amazon, reports the New York Times. The cattle's owner had been fined 3 million reais ($1.86 million) in 2005 for illegal forest clearing and had ignored a court order to remove the livestock from the lands.


More than 8% of the Brazilian Amazon is illegally owned

(06/14/2008) More 42 than million hectares — eight percent — of the Brazilian Amazon is not legally owned, reports a study released last week by a national environmental NGO.


Amazon beef producer creates eco-certified meat product with help of scientists

(06/08/2008) Independencia Alimentos SA, Brazil's fifth-largest beef producer, will create an "eco-certified", branded beef product from the Amazon's Xingu region. Certification will be based on criteria established by Alian?a da Terra, an Brazilian NGO that seeks to improve the environmental performance of ranchers and beef producers in the world's largest rainforest. The new beef product will include a per-kilo "ecosystem service fee" — calculated with the help of scientists at the Woods Hole Research Center — to facilitate a financial reward for the producer's environmental stewardship.


Brazil's new environmental minister blames ranchers for surge in Amazon deforestation

(06/03/2008) Deforestation in the Brazilian Amazon rose significantly in April 2008 according to Carlos Minc, Brazil's newly appointed environment minister.


Brazil will forge its own path for developing the Amazon

(05/15/2008) The Brazilian government will use cheap loans, payments, and other benefits to encourage Amazon farmers to reduce their impact on the Amazon rainforest, under a plan unveiled last week


Brazil's environmental minister resigns after losing Amazon fight

(05/14/2008) Marina Silva, Brazil's environmental minister, resigned Tuesday after losing several key battles in her fight to rein in destruction of the Amazon rainforest.


Convicted nun-killer freed in the Brazilian Amazon

(05/14/2008) Charges against a Brazilian rancher convicted of arranging the 2005 murder of a 73-year-old American nun in the Amazon rainforest have been dismissed.


After acquittal, fear of open season on activists in the Amazon rainforest

(05/14/2008) Bishop Flavio Giovenale was crushed by the acquittal last week of a rancher accused of ordering the killing of a crusading American nun — and not just because he admired Dorothy Stang. Giovenale, who spends much of his time battling child prostitution, police corruption and drug abuse, fears the verdict means it's open season again on activists in the Amazon jungle state of Para.


Amazon soy ban seems to be effective in reducing explicit deforestation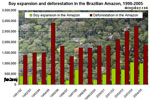 (04/03/2008) An industry-led ban on soy production in the Amazon appears to be proving effective at reducing new clearing for explicit soy production, according to a survey published Monday by Greenpeace and the Brazilian Vegetable Oils Industry Association. The moratorium, which was signed by some of the largest soy crushers in the Amazon in response to a campaign by environmental group Greenpeace, went into effect in October 2006. While soy is believed to be having an indirect impact on deforestation by driving up land prices and competing with the dominant form of land use in the Amazon — cattle ranching — the news is a hopeful sign for conservationists.


Land invasions undermine Amazon forest law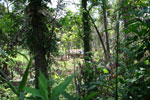 (04/03/2008) Land invasions are undermining a Brazilian law that requires ranchers to keep 80 percent of their land forested, according to reports from the Amazon state of Mato Grosso. A run up in land prices, driven by surging soy and cattle production in the region, combined with a lackadaisical response from law enforcement authorities are blamed for the incursions.


Cellulosic energy may trigger dramatic collapse in the Amazon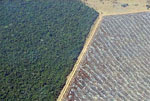 (03/11/2008) Next generation biofuels may trigger the ecological collapse of the Amazon frontier and could have profoundly unexpected economic consequences for the region, warns a paper published in Philosophical Transactions of the Royal Society B. Dr. Donald Sawyer writes that "interacting with climate change and land use, the upcoming stage of cellulosic energy could result in a collapse of the new frontier into vast degraded pasture." The shift could increase the incidence and severity of fires, reduce rainfall in key agricultural zones, exacerbate forest die-back and climate change, and worsen social instability. Sawyer says that while difficult to anticipate, the worst outcomes could likely be avoided be promoting "intensified and more sustainable use" of already cleared areas, minimizing new deforestation, and encouraging "sustainable use of natural resources by local communities."


Half the Amazon rainforest will be lost within 20 years



(02/27/2008) More than half the Amazon rainforest will be damaged or destroyed within 20 years if deforestation, forest fires, and climate trends continue apace, warns a study published in Philosophical Transactions of the Royal Society B. Reviewing recent trends in economic, ecological and climatic processes in Amazonia, Daniel Nepstad and colleagues forecast that 55 percent of Amazon forests will be "cleared, logged, damaged by drought, or burned" in the next 20 years. The damage will release 15-26 billion tons of carbon into the atmosphere, adding to a feedback cycle that will worsen both warming and forest degradation in the region. While the projections are bleak, the authors are hopeful that emerging trends could reduce the likelihood of a near-term die-back. These include the growing concern in commodity markets on the environmental performance of ranchers and farmers; greater investment in fire control mechanisms among owners of fire-sensitive investments; emergence of a carbon market for forest-based offsets; and the establishment of protected areas in regions where development is fast-expanding.


Restoring soil carbon can reverse global warming, desertification and biodiversity loss

(02/21/2008) Restoring the ability of soil to store carbon by promoting native grasses and vegetation can help reverse global warming, desertification and biodiversity loss, says an Australian researcher.


Cheap ranch loans may be driving jump in Amazon deforestation

(02/12/2008) Surging deforestation in the Brazilian Amazon may be partly the result of new financial incentives given by state banks such as the Bank of Amazon (BASA), reports Agencia de Noticias da Amazonia, a Brazilian newspaper, and the International Tropical Timber Organization (ITTO).


How much would it cost to end Amazon deforestation?

(01/27/2008) With Brazil last week announcing a significant jump in Amazon deforestation during the second half of 2007, the question emerges, how much would it cost to end the destruction of Earth's largest rainforest?


55% of the Amazon may be lost by 2030

(01/23/2008) Cattle ranching, industrial soy farming, and logging are three of the leading drivers of deforestation in the Brazilian Amazon. As commodity prices continue to rise, driven by surging demand for biofuels and grain for meat production, the economic incentives for developing the Amazon increase. Already the largest exporter of beef and the second largest producer of soy - with the largest expanse of "undeveloped" but arable land of any country - Brazil is well on its way to rivaling the U.S. as the world's agricultural superpower. The trend towards turning the Amazon into a giant breadbasket seems unstoppable. Nevertheless the decision at the U.N. climate talks in Bali to include "Reducing Emissions From Deforestation and Degradation" (REDD) in future climate treaty negotiations may preempt this fate, says Dr. Daniel Nepstad, a scientist at the Woods Hole Research Institute.


Brazil bans illegal soy and cattle production in the Amazon rainforest

(12/24/2007) The Brazilian government launched a new initiative to slow deforestation in the Amazon, setting the stage for the country to potentially earn billions from carbon trading schemes set in motion two weeks ago at the U.N. climate meeting in Bali.


Global warming accelerates destruction of the Amazon

(12/06/2007) Deforestation and climate change could damage or destroy as much as 60 percent of the Amazon rainforest by 2030, according to a new report from environmental group WWF. The report, The Amazon's Vicious Cycles: Drought and Fire in the Greenhouse, shows that degradation in the Amazon could release 55-97 million tons of carbon dioxide by 2030. Forest loss could also dramatically impact water cycles in the region, affecting rainfall that is critical for river flows and agriculture.


Amazon deforestation could be eliminated with carbon priced at $3

(12/04/2007) The Amazon rainforest could play a major part in reducing greenhouse gas emissions that result from deforestation, reports a new study published by scientists at the Woods Hole Research Center, the Instituto de Pesquisa Ambiental da Amazônia, and the Universidade Federal de Minas Gerais. At a carbon price of $3 per ton, protecting the Amazon for its carbon value could outweigh the opportunity costs of forgoing logging, cattle ranching, and soy expansion in the region. 2008 certified emission-reduction credits for carbon currently trade at more than $90 per ton ($25 per ton of CO2).


Could the carbon market save the Amazon rainforest?

(11/29/2007) The global carbon market could play a key role in saving the Amazon from the effects of climate change and economic development, which could otherwise trigger dramatic ecological changes, reports a new paper published in Science. The authors argue that a well-articulated plan, financed by carbon markets, could prevent the worst outcomes for the Amazon forest while generating economic benefits for the region's inhabitants.


Dutch bank arranges carbon-conservation deal in the Amazon rainforest

(11/27/2007) Dutch bank Rabobank will launch the first-ever carbon credits project in the Xingu region of the Brazilian Amazon, reports The Financial Times.


World needs a 10% meat diet to fight global warming

(09/12/2007) Cutting world meat consumption by 10 percent would have a substantial impact on greenhouse emissions, say doctors writing in the health journal The Lancet.


Tree resprouting offers hope in former pastures of Brazil's cerrado

(09/06/2007) Deforested landscapes in the Brazilian cerrado show hopeful signs of recovery even after long periods of intensive use, reports a study published in the journal Biotropica. Analyzing the natural reestablishment of native trees in former pastureland located in the dry woodlands of the Brazilian cerrado, a team of researchers found that while species richness was lower in older pasture, density and composition of regenerating trees did not change with pasture age.


Loss of livestock breeds put food supplies at risk in poor countries

(09/03/2007) A number of rare livestock breeds face extinction, a prospects the weakens genetic diversity and could be the food supply at risk in some parts of the world, warns a new report from the Consultative Group on International Agricultural Research (CGIAR). The group calls for the immediate establishment of genebanks to conserve reproductive material from the most threatened breeds.


U.S. grazing lands at risk due to rising CO2 levels

(08/27/2007) Rising carbon dioxide levels could cause significant changes to open grazing lands and rangelands around the world, reports a study published in the journal Proceedings of the National Academy of Sciences (PNAS).


Biofuels driving destruction of Brazilian cerrado

(08/21/2007) The cerrado, wooded grassland in Brazil that once covered an area half the size of Europe, is fast being transformed into croplands to meet rising demand for soybeans, sugarcane, and cattle. The cerrado is now disappearing more than twice as the rate as the neighboring Amazon rainforest, according to a Brazilian expert on the savanna ecosystem.


Clearing rainforest for cattle pasture drives surge in vampires

(08/15/2007) A new study confirms that vampire bats are thriving due to the clearing of rainforest for cattle pasture in Costa Rica. Instead of having to seek out scarce wildlife in the forest, vampire bats now prey on cattle kept in high densities on ranches.


Pound of beef produces 36 pounds of CO2 emissions

(07/18/2007) The production of a kilogram of beef is results in more greenhouse gas emissions and other pollution than driving a car for 3 hours while leaving all the lights at home, concludes a new study led by Akifumi Ogino of the National Institute of Livestock and Grassland Science in Tsukuba, Japan. The research is detailed in this week's issue of New Scientist Magazine.


Amazon deforestation rates fall 89% for 2007

(06/08/2007) Deforestation rates fell by 89 percent in the Brazilian Amazon state of Mato Grosso for April 2007 compared with April 2006, according to the System Alert for Deforestation, an innovative deforestation monitoring program backed from Brazilian NGO Imazon. Mato Grosso, which has suffered some of the highest rates of deforestation of any state in the Brazilian Amazon, lost 2,268 square kilometers of forest between August 2006 and April 2007, a decline of 62 percent from the year earlier period when 5,968 square kilometers were cleared.


Dorothy Stang fought for social equity in the Amazon

(06/07/2007) Murder is not a pleasant place to start an article. Destruction of enormous amounts of virgin forest also does not help improve ones feelings and thoughts. Leaving out millions of people and talking about only the rights of thousands is pretty discouraging if you wish to be transparent, progressive and see a future for a beautiful country with enormous potential.


Can cattle ranchers and soy farmers save the Amazon?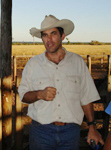 (06/06/2007) John Cain Carter, a Texas rancher who moved to the heart of the Amazon 11 years ago and founded what is perhaps the most innovative organization working in the Amazon, Alianca da Terra, believes the only way to save the Amazon is through the market. Carter says that by giving producers incentives to reduce their impact on the forest, the market can succeed where conservation efforts have failed. What is most remarkable about Alianca's system is that it has the potential to be applied to any commodity anywhere in the world. That means palm oil in Borneo could be certified just as easily as sugar cane in Brazil or sheep in New Zealand. By addressing the supply chain, tracing agricultural products back to the specific fields where they were produced, the system offers perhaps the best market-based solution to combating deforestation. Combining these approaches with large-scale land conservation and scientific research offers what may be the best hope for saving the Amazon.


Globalization could save the Amazon rainforest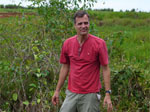 (06/03/2007) The Amazon basin is home to the world's largest rainforest, an ecosystem that supports perhaps 30 percent of the world's terrestrial species, stores vast amounts of carbon, and exerts considerable influence on global weather patterns and climate. Few would dispute that it is one of the planet's most important landscapes. Despite its scale, the Amazon is also one of the fastest changing ecosystems, largely as a result of human activities, including deforestation, forest fires, and, increasingly, climate change. Few people understand these impacts better than Dr. Daniel Nepstad, one of the world's foremost experts on the Amazon rainforest. Now head of the Woods Hole Research Center's Amazon program in Belem, Brazil, Nepstad has spent more than 23 years in the Amazon, studying subjects ranging from forest fires and forest management policy to sustainable development. Nepstad says the Amazon is presently at a point unlike any he's ever seen, one where there are unparalleled risks and opportunities. While he's hopeful about some of the trends, he knows the Amazon faces difficult and immediate challenges.


Amazon nun-killer sentenced to 30 years in Brazil

(05/15/2007) Vitalmiro Bastos de Moura, a Brazilian rancher charged with ordering the killing of Dorothy Stang, an American nun, in the Amazon rainforest in February 2005, was convicted today of murder and sentenced to 30 years in prison.


Better forest policies would reduce illegal logging in the Amazon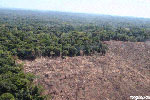 (05/06/2007) Brazil could improve sustainable forest management, reduce illegal logging, and perhaps cuts deforestation by introducing coherent policies for timber operations in the Amazon rainforest argues a new paper published in Frontiers in Ecology. However, successful implementation of sustainable timber production will require overcoming significant biological and political hurdles, suggest the authors.


Can new loan really bring sustainable cattle ranching to the Amazon?


(03/12/2007) Brazil's second largest exporter of beef has won approval of a controversial loan from the International Finance Corporation (IFC), the private equity lender of the World Bank, according to a report from the Associated Press. Environmentalists say the deal will drive further deforestation in the biologically rich Amazon rainforest. Cattle ranching is responsible for more than half of forest loss in the region.


Cattle produce more global warming gases than cars

(12/01/2006) Livestock-rearing generates more greenhouse gases than transportation according to a new report from the United Nations (U.N.), which adds that improved production methods could go a long way towards cutting emissions of gases reponsible for global warming. "Livestock are one of the most significant contributors to today's most serious environmental problems," said Henning Steinfeld, a senior UN Food and Agriculture Organization (FAO) official and lead author of the report. "Urgent action is required to remedy the situation."


Amazon deforestation lower than last year says Brazil

(08/27/2005) Yesterday Brazil announced that 3,515 square miles (9,103 square kilometers) of Amazon rainforest were destroyed between August 2004 and July 2005, a marked decline from the 7,229 sq. mi. (18,723 sq. km.) in the same period a year earlier. While the government has tried to take credit for the drop, analysts say the slowing is more likely the result of lower commodity prices, giving farmers less incentive to clear forest land.



Page 1 | Page 2 | Page 3 | Page 4 | Page 5