News articles on carbon trading

---
Mongabay.com news articles on carbon trading in blog format. Updated regularly.








In Poznan, France pushes initiative to save rainforests

(12/08/2008) As talks for incorporating forest conservation into an international climate treaty stall in Poznan, Poland due to technical debates, France has proposed an aggressive effort to address deforestation and forest degradation through the establishment of a Global Forest Carbon Mechanism (GFCM) and potential inclusion of forestry projects in the E.U.'s emissions trading scheme (ETS) beginning in 2013.
REDD faces challenges but can succeed, says report

(12/05/2008) The Center for International Forestry Research (CIFOR), a forest policy think tank, today released its assessment on the proposed REDD (reducing emissions from deforestation and degradation) mechanism for slowing climate change.
WWF criticizes Brazil's plan to cut Amazon deforestation

(12/04/2008) WWF criticized Brazil's plan to reduce Amazon deforestation to 5,740 square kilometers per year as being "short on ambition and detail". In a statement issued Wednesday, WWF said that Brazil's proposed fund for conserving the Amazon would still result in the annual loss of an area forest the size of Rhode Island.
REDD may harm forest people, alleges report

(12/02/2008) A new report finds that the World Bank is not doing enough to protect indigenous rights under its mechanism to reduce emissions from deforestation and forest degradation (REDD).
Guide to reducing emissions through forest conservation released

(11/26/2008) Ahead of next week's climate meeting in Poznań, Poland, the Global Canopy Programme — an alliance of 37 scientific institutions in 19 countries — has launched a layman's guide to a proposed mechanism for cutting greenhouse gas emissions by reducing deforestation. Deforestation and land use change accounts for roughly 20 percent of global greenhouse gas emissions — a larger share than all the world's cars, trucks, ships, and airplanes combined.
California joins effort to fight global warming by saving rainforests

(11/19/2008) California has joined the battle to fight global warming through rainforest conservation. In an agreement signed yesterday at a climate change conference in Beverly Hills, California, Governor Arnold Schwarzenegger pledged financial assistance and technical support to help reduce deforestation in Brazil and Indonesia. The Memorandum of Understanding commits the California, Illinois and Wisconsin to work with the governors of six states and provinces within Indonesia and Brazil to help slow and stop tropical deforestation, a source of roughly 20 percent of global greenhouse gas emissions.
Coordinated effort needed to cut deforestation via carbon markets

(11/18/2008) The Coalition for Rainforest Nations — a group of 40 tropical countries seeking compensation in the form of carbon credits for protecting their forest cover — will ask the United Nations at next month's climate conference in Poland to establish a single body to coordinate forest carbon trading, reports Reuters from a workshop on Reducing Emissions from Deforestation and Forest Degradation (REDD) meeting in Milan, Italy.
Limiting global warming to 2-degree rise will require $180/t carbon price says energy think tank

(11/13/2008) In a report released Wednesday the International Energy Agency warned that a business-as-usual approach to energy use would result in a 6°-degree rise in temperatures putting hundreds of millions at risk from reduced water supplies and diminished agricultural production. But the agency said that limiting temperature rise to 2-3°-rise by the end of the century would be "possible, but very hard."
Forests for Climate initiative launches in Indonesia

(11/04/2008) Greenpeace has officially launched its Forests for Climate initiative (FFC), a non-market avoided deforestation scheme that aims to reduce greenhouse gas emissions by slowing forest destruction.
Clean Development Mechanism - An Important Tool to Reduce GHG Emissions

(10/26/2008) The Clean Development Mechanism (CDM), is a mechanism under the Kyoto Protocol for promoting technology transfer and investment from industrialized countries to the developing world for projects focussed on mitigating emissions of greenhouse gases. It provides for industrialized countries to invest in emission-reducing projects in developing countries and to use the resulting Certified Emissions Reductions (CER) credits towards their own compliance with the emission limitation targets set forth by the Kyoto Protocol.
Despite financial crunch, donors pledge $100M for rainforest conservation

(10/23/2008) Donors meeting this week in Washington D.C. pledged more than $100 million to the World Bank's new initiative for conserving tropical forests. In addition to the $100 million in donations, the World Bank announced that more than forty developing countries have asked to join the Forest Carbon Partnership Facility — the Bank's foray into the emerging market for forest carbon credits. 25 countries have so far been selected to participate in the initiative, which builds capacity for countries to earn compensation through the carbon markets for reducing greenhouse gas emissions by reducing deforestation and forest degradation (REDD). Experts say the mechanism could eventually lead to the transfer of billions of dollars per year to fund conservation and rural development in tropical countries, while at the same time helping fight climate change. Deforestation and land use change presently accounts for around a fifth of anthropogenic emissions.
EU says emissions trading system may fund forest conservation

(10/17/2008) Europe's carbon trading scheme may be used to generate funds to fight deforestation, reports Reuters. Speaking at a news conference on Friday, EU Environment Commissioner Stavros Dimas said he hoped the EU's emissions trading scheme could reduce gross tropical deforestation by half by 2020 and eliminate net forest loss by 2030.
Carbon conservation schemes will fail without forest people

(10/16/2008) Mechanisms that use forest conservation to reduce greenhouse gas emissions are doomed to fail unless they are "based on respect for the rights of indigenous peoples and forest communities," warn environmentalists and indigenous rights groups meeting in Oslo this week. Indigenous groups fear they are being excluded from discussions on Reduced Emissions from Deforestation and Forest Degradation (REDD), a proposed financial mechanism that would compensate tropical countries for reducing emissions caused by deforestation and land use. Such emissions account for a fifth of the global total, or more than the total emissions from transportation. In particular, indigenous groups and forest communities are concerned they will not see benefits from REDD. Worse, some believe the mechanism could trigger a new wave of land grabs and evictions by parties seeking to capitalize on carbon payments. Indigenous groups and forest communities have long struggled against development interests seeking to exploit their traditional lands and resources. But supporters of so-called "avoided deforestation" schemes say that properly-designed policy offers unprecedented opportunities to create sustainable livelihoods for forest people while safeguarding biodiversity and services provided by healthy forest ecosystems.
UK government: rainforests are weapon against global warming

(10/15/2008) Protecting tropical forests will simultaneously reduce carbon emissions, support poverty reduction and help preserve biodiversity and other forest services, says a new report commissioned by the British government. The report — dubbed the "Eliasch Review" after the lead author, Johan Eliasch, a multimillionaire Swede who runs a sports equipment company and owns 162,000 hectares (400,000 acres) of rainforest in the Brazilian Amazon — takes a comprehensive look at the role forests can play in mitigating climate change. It concludes: "Urgent action to tackle the loss of global forests needs to be a central part of any future international deal on climate change"
Indonesian governors agree to protect Sumatra's endangered forests

(10/09/2008) The ten governors of Sumatra — along with four federal ministers — have signed an agreement to protect forests and other ecosystems on the Indonesian island, according to WWF. The announcement is significant because Sumatra is a biodiversity hotspot — home to rare and endemic wildlife — that is under great threat from logging and expansion oil palm plantations. The island has lost 48 percent of its forest cover since 1985.
Forest conservation can fight climate change and poverty

(10/08/2008) The Forests Dialogue — a coalition consisting of more than 250 representatives of governments, forestry companies, trade unions, environmental and social groups, international organizations, forest owners, indigenous peoples and forest-community groups — has issued guiding principles for including forests in climate change negotiations.
Cutting deforestation can fight climate change, reduce poverty and conflict

(09/24/2008) Forest conservation can play a critical role in efforts to reduce greenhouse gas emissions and alleviate poverty, said a prominent group of politicians, development experts, and environmental NGOs meeting in New York City to discuss U.S. climate policy. Organized by Avoided Deforestation Partners, an international policy group, the meeting sought to establish a strategy to highlight the global impact of deforestation and push for the inclusion of tropical forests in domestic climate policy. Attendees included leaders of WWF, the Nature Conservancy, Conservation International, World Vision, Oxfam, Mercy Corps, Care International, and the Union of Concerned Scientists; former Vice President Al Gore; Wangari Maathai, a Nobel Prize-winning activist from Kenya; Bharrat Jagdeo, president of the South American country of Guyana; and executives from a number of carbon-trading and financial firms. The event was hosted by veteran journalist Dan Rather.
Biofuels 200 times more expensive than forest conservation for global warming mitigation

(08/27/2008) The British government should end subsidies for biofuels and instead use the funds to slow destruction of rainforests and tropical peatlands argues a new report issued by a U.K.-based think tank. The study, titled "The Root of the Matter" and published by Policy Exchange, says that "avoided deforestation" would be a more cost-effective way to address climate change, since land use change generates more emissions than the entire global transport sector and offers ancillary benefits including important ecosystem services.
Markets could save rainforests: an interview with Andrew Mitchell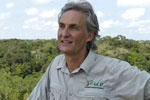 (08/17/2008) Markets may soon value rainforests as living entities rather than for just the commodities produced when they are cut down, said a tropical forest researcher speaking in June at a conservation biology conference in the South American country of Suriname. Andrew Mitchell, founder and director of the London-based Global Canopy Program (GCP), said he is encouraged by signs that investors are beginning to look at the value of services afforded by healthy forests.
Investors seek profit from conserving rainforest biodiversity

(08/13/2008) An investment firm has launched the first tropical biodiversity credits scheme. New Forests, a Sydney, Australia-based company, has established the Malua Wildlife Habitat Conservation Bank in Malaysia as an attempt to monetize rainforest conservation. The "Malua BioBank" will use an investment from a private equity fund to restore and protect 34,000 hectares (80,000 acres) of formerly logged forest that serves as a buffer between biologically-rich forest reserve and a sea of oil palm plantations. The conservation effort will generate "Biodiversity Conservation Certificates", the sales of which will endow a perpetual conservation trust and produce a return on investment for the Sabah Government and the private equity fund.
Carbon tax will ease transition to sensible climate policy

(08/13/2008) The management of carbon dioxide and the climate represent both an economic development challenge and the ecological problem of the next hundred years. Energy use, economic success and carbon dioxide emissions are, currently, intertwined. A carbon market that represents the true cost of energy and the disposal of our waste products in the environment is a potential long-term policy mechanism for carbon dioxide management. However, the strong interconnection between carbon dioxide emissions and economic success distinguishes the carbon market from other environmental markets used to control pollution. Therefore evolution to that solution is not straightforward; there are a series of necessary steps needed to develop a market.
Private equity firm to sell biodiversity offsets from rainforest conservation

(08/06/2008) An investment firm has launched the first tropical biodiversity credits scheme. New Forests, an Australia-based company, has established the Malua Wildlife Habitat Conservation Bank in an attempt to monetize rainforest conservation. The "Malua BioBank" will use an investment from a private equity fund to restore and protect 34,000 hectares (80,000 acres) of formerly logged forest that serves as a buffer between biologically-rich forest reserve and a sea of oil palm plantations.
New plan would pay tropical countries for saving forests, regardless of level of threat

(07/24/2008) Deforestation and forest degradation account for around a fifth of global carbon emissions from human activities, but new policy measures are focusing reducing such emissions as a cost-effective way to fight global warming. While the concept — known as REDD for "Reducing Emissions from Deforestation and Degradation" — has found wide support from politicians, scientists, and environmentalists, there are lingering concerns over how to compensate countries that have extensive forest cover and low rates of annual forest loss, since payments are based on historical deforestation rates. A new proposal seeks to get around this issue by factoring in all the terrestrial carbon in a tropical landscape — regardless of level of threat it faces — and packaging it as a tradable commodity.
Forestry will play a critical role in slowing global warming

(06/12/2008) While reducing deforestation and forest degradation would pay great dividends in the fight against global climate change by eliminating up to a fifth of greenhouse gas emissions, other mechanisms can also enhance the capacity of forests to sequester carbon from the atmosphere, show researchers writing in this week's issue of the journal Science.
Madagascar signs big carbon deal to fund rainforest conservation

(06/11/2008) Madagascar will sell more than nine million tons of carbon offsets to fund rainforest conservation in a newly established protected area. conservationists say the deal protect endangered wildlife, promote sustainable development to improve the economic well-being of people living in and around the park area, and help fight global warming.
Papua New Guinea's rainforests disappearing faster than thought

(06/02/2008) Logging is taking a heavy toll on the forests of Papua New Guinea, suggests a new study. Using satellite images to reveal changes in forest cover between 1972 and 2002, researchers from the University of Papua New Guinea and the Australian National University found that Papua New Guinea (PNG) lost more than 5 million hectares of forest over the past three decades — total forest cover declined from 38 million hectares in 1972 to 33 million hectares in 2002. Worse, deforestation rates may be accelerating, with the pace of forest clearing reaching 362,000 hectares (895,000 acres) per year in 2001. The study warns that at current rates 53 percent of the country's forests could be lost or seriously degraded by 2021.
Forest carbon credits could guide development in Congo

(05/28/2008) An initiative to reduce greenhouse gas emissions by offering carbon credits to countries that reduce deforestation may be one of the best mechanisms for promoting sustainable development in Central Africa says a remote sensing expert from the Woods Hole Research Center (WHRC). Dr. Nadine Laporte, an associate scientist with WHRC who uses remote sensing to analyze land use change in Africa, says that REDD could protect forests, safeguard biodiversity, and improve rural livelihoods in Democratic Republic of Congo (DRC) and other Central African nations.
Carbon market could fund rainforest conservation, fight climate change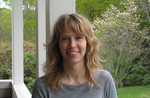 (05/19/2008) A mechanism to fund forest conservation through the carbon market could significantly reduce greenhouse emissions, help preserve biodiversity, and improve rural livelihoods, says a policy expert with the Woods Hole Research Center (WHRC) in Massachusetts. In an interview with mongabay.com, WHRC Policy Advisor and Research Associate Tracy Johns says that Reducing Emissions from Deforestation and Degradation (REDD), a proposed policy mechanism for combating climate change by safeguarding forests and the carbon they store, offers great potential for protecting tropical rainforests.
U.S. climate policy could help save rainforests

(05/14/2008) U.S. policy measures to fight global warming could help protect disappearing rainforests, says the founding partner of an "avoided deforestation" policy group. In an interview with mongabay.com, Jeff Horowitz of the Berkeley-based Avoided Deforestation Partners argues that U.S. policy initiatives could serve as a catalyst for the emergence and growth of a carbon credits market for forest conservation. REDD or Reducing Emissions from Deforestation and Degradation is a proposed policy mechanism that would compensate tropical countries for safeguarding their forests. Because deforestation accounts for around a fifth of global greenhouse gas emissions, efforts to reduce deforestation can help fight climate change. Forest protection also offers ancillary benefits like the preservation of ecosystem services, biodiversity, and a homeland for indigenous people.
Investing to save rainforests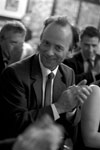 (04/02/2008) Last week London-based Canopy Capital, a private equity firm, announced a historic deal to preserve the rainforest of Iwokrama, a 371,000-hectare reserve in the South American country of Guyana. In exchange for funding a "significant" part of Iwokrama's $1.2 million research and conservation program on an ongoing basis, Canopy Capital secured the right to develop value for environmental services provided by the reserve. Essentially the financial firm has bet that the services generated by a living rainforest — including rainfall generation, climate regulation, biodiversity maintenance and carbon storage — will eventually be valuable in international markets. Hylton Murray-Philipson, director of Canopy Capital, says the agreement — which returns 80 percent of the proceeds to the people of Guyana — could set the stage for an era where forest conservation is driven by the pursuit of profit rather than overt altruistic concerns.




Page 1 | Page 2 | Page 3 | Page 4 | Page 5