News articles on carbon trading

---
Mongabay.com news articles on carbon trading in blog format. Updated regularly.








Indigenous uprising earned tribe territories, but greatest challenges lie ahead
(11/06/2014) In 1925, Nele Kantule led a revolution that would make Guna Yala an independent and sovereign indigenous territory within Panama. Since then, the Guna have maintained a way of life that has allowed them to preserve their natural resources and mainland forest to an exceptional degree. But today, like many indigenous groups around the world, the Guna face some of their greatest challenges yet: the impacts of climate change, encroaching outside influences, and a younger generation that many elders feel is drifting from its roots.
Between the Forest and the Sea: The Yarsuisuit Collective - Part II
(10/31/2014) In this multimedia piece by SRI fellow Bear Guerra, we follow Andrés de León and the Yarsuisuit collective, a group of men who grow and harvest food sustainably in the Guna mainland forest. They also run a store on the island of Ustupu that helps support their families, serving as a model for the wider community.
Between the forest and the sea: life and climate change in Guna Yala - Part I
(10/27/2014) The island-dwelling Guna people of Panama are one of the most sovereign indigenous communities in the world, but now severe weather and sea level rise are causing regular flooding on many of the islands, and will likely force the Guna to have to abandon their island homes for the mainland. This multimedia piece offers an introduction to everyday life and customs in Guna Yala and touches upon the uncertain future the Guna are now facing thanks to the impacts of climate change.
REDD+ versus indigenous people? Why a tribe in Panama rejected pay for their carbon-rich forests
(09/04/2014) There isn't a word or phrase in the Kuna language for "carbon trading," and much less for something as complex as REDD+. Standing for Reducing Emissions from Deforestation and Degradation, REDD+ is the worldwide UN-backed climate change mitigation scheme that relies on carbon trading within forest landscapes to fund forest conservation programs. And yet, since 2008, the Kuna people have been hearing lots about it and referring to it often in their private conversations.
The best of the worst: fossil-fuel extractors pave the way for the low-carbon revolution

(03/26/2014) At the end of last year, the world got some good news on the green business front concerning a very unlikely set of participants. A recent market review revealed that Exxon Mobil, Chevron, BP, ConocoPhillips, Royal Dutch Shell, Duke Energy, PG&E Corporation, American Electric Power Company, ConAgra Foods and Walmart, among others, are including shadow carbon prices in their forecasts.
Tools against climate change: carbon tax and cap-and-trade

(09/04/2013) Climate-conscious folk agree that atmospheric carbon concentration is a key greenhouse gas and a large factor in global climate change. However, there are discrepancies in the methods chosen to address the problem. Some say that carbon emissions should be banned. Some say fossil fuels should be priced. Others say that there are nuances within each. Which tools can we realistically use to mitigate climate change and the drastic effects it will have on our world?
Indonesia's first REDD project finally approved

(05/30/2013) Rimba Raya, the world's largest REDD+ project, has finally been approved by the Indonesian government and verified under the Verified Carbon Standard (VCS), a leading certification standard for carbon credits.
Market for REDD+ carbon credits declines 8% in 2012

(05/30/2013) The market for carbon credits generated from projects that reduce deforestation and forest degradation — a climate change mitigation approach known as REDD+ — dipped eight percent in 2012 according to an annual assessment of the global voluntary carbon market.
Debate heats up over California's plan to reduce emissions via rainforest protection
(05/07/2013) As the public comment period for California's cap-and-trade program draws to a close, an alliance of environmental activists have stepped up a heated campaign to keep carbon credits generated by forest conservation initiatives in tropical countries out of the scheme. These groups say that offsets generated under the so-called Reducing Emissions from Deforestation and Degradation (REDD+) mechanism, will undermine efforts to cut emissions as home, while potentially leading to abuses abroad. However supporters of forest conservation-based credits say the program may offer the best hope for saving the world's beleaguered rainforests, which continue to fall at a rate of more than 8 million hectares per year.
Commentary: Protecting the people, not the polluters, says Greenpeace

(09/27/2012) Greenpeace is dedicated to ending deforestation and preventing catastrophic climate change. We are often recognized for putting our lives and freedoms on the line to accomplish these goals. In the U.S. alone, Greenpeace is campaigning to save ancient forests, speaking out against the coal industry; mobilizing millions to save the arctic from new oil drilling; and pushing key industries to commit to renewable energy.
Greenpeace targets forest carbon offsets in California's cap-and-trade

(09/25/2012) California's inclusion of forest conservation-based carbon offsets in its climate change legislation may not lead to net reductions in greenhouse gas emissions and could exacerbate social conflict in places like southern Mexico, argues a report released Monday by Greenpeace. But the activist group faced sharp criticism from backers of California's initiative.
For Earth Day, 17 celebrated scientists on how to make a better world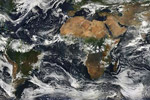 (04/22/2012) Seventeen top scientists and four acclaimed conservation organizations have called for radical action to create a better world for this and future generations. Compiled by 21 past winners of the prestigious Blue Planet Prize, a new paper recommends solutions for some of the world's most pressing problems including climate change, poverty, and mass extinction. The paper, entitled Environment and Development Challenges: The Imperative to Act, was recently presented at the UN Environment Program governing council meeting in Nairobi, Kenya.
California cap-and-trade law spurs U.S. forest carbon projects

(02/15/2012) Now that California's carbon market has arrived, an Australian-based company that specializes in forest carbon offsets has jump started two forest projects with private landowners in the western U.S. The new company, Forest Carbon Partners, will make the projects available as carbon offsets for California polluters.
REDD advances—slowly—in Durban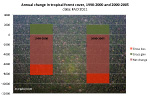 (12/15/2011) A program proposed to reduce greenhouse gas emissions from deforestation and degradation made mixed progress during climate talks in Durban. Significant questions remain about financing and safeguards to protect against abuse, say forestry experts. REDD+ aims to reduce deforestation, forest degradation, and peatland destruction in tropical countries. Here, emissions from land use often exceed emissions from transportation and electricity generation. Under the program, industrialized nations would fund conservation projects and improved forest management. While REDD+ offers the potential to simultaneously reduce emissions, conserve biodiversity, maintain other ecosystem services, and help alleviate rural poverty, concerns over potential adverse impacts have plagued the program since its conception.
California finalizes cap-and-trade program

(10/24/2011) Bucking long-stalled efforts in the US to combat global climate change, California has approved final rules for a cap-and-trade program set to go into effect in 2013. The program will require large polluters in California to reduce emissions or to 'trade' emissions on the carbon market with another company or initiative that is sequestering carbon. The rules even allow companies outside the state to participate, creating clean energy incentives across the US.
Forest carbon projects rake in $178 million in 2010
(09/29/2011) Investors funneled $178 million into forest carbon projects intended to mitigate global climate change last year, according to a new report by Forest Trends' Ecosystem Marketplace. By trading a record 30.1 million tons of carbon dioxide equivalent (MtC02e), the market saw a 48 percent rise over 2009—including a rise in private investors over non-profits as well as greater support for the global program Reduced Emissions from Deforestation and forest Degradation (REDD)—shows that the burgeoning market may be beginning to make good on its promise to provide funds to save forests for their ecosystem services with an initial focus on carbon.
U.S. tribes to explore forest carbon opportunities

(06/22/2011) Tribes in Washington state will participate in a pilot project to test the feasibility of developing forest carbon projects on tribal lands, reports EcoAnalytics, a carbon advisory firm involved in the deal.
Ahead of meeting, Forest Stewardship Council (FSC) loses another supporter

(06/19/2011) The forest organization, FERN, has pulled its support from the Forest Stewardship Council (FSC), reports FSC-Watch. FERN has quit the increasingly troubled organization due to FSC pursuing carbon credits through forestry. The FSC loses FERN just weeks before its 6th General Assembly, in which FSC partners—including private corporations and some environmental groups—will meet to debate current practices.
Despite setbacks, voluntary carbon markets booming

(06/06/2011) The voluntary carbon market posted a 34 percent gain in 2010, trading a record 131 million tons of carbon dioxide equivalent (MtC02e). While the US accounted for the majority of trading activity, worth $424 million in total, market growth was strongest in developing countries.
Open source forest accounting methodology for REDD projects developed

(03/17/2011) Avoided Deforestation Partners, a forest conservation group, has coordinated the development of an "open source" forest carbon accounting methodology that could help speed projects aiming to reduce greenhouse gas emissions from deforestation and degradation. The group says the new protocols could substantially reduce the cost of establishing forest carbon conservation projects under the REDD mechanism. Carbon accounting and methodology costs can easily top $100,000, making it difficult for small projects to win certification.
Regulators Learning From Voluntary Carbon Markets

(03/14/2011) The global carbon markets began quietly in the late 1980s as part of a voluntary effort to save rainforests, but these small, voluntary efforts were quickly eclipsed – and often dismissed – when the Kyoto Protocol ushered in compliance markets a decade later. Now, however, it's the compliance markets that are turning to the voluntary markets for guidance as regulators and voluntary market players rush to meet halfway.
Can 'water footprinting' help cut the 500 liters of H2O needed to produce a carton of OJ?

(02/11/2011) Carbon trading promotes good behavior by creating a standardized currency representing a verifiable environmental benefit. Payments for watershed services do the same for cutbacks in water pollution, albeit on a smaller scale. Now, the Nature Conservancy and the Coca-Cola Company are experimenting with a new method of "water footprinting" that could do the same for total water use – a key component in the development of a market-based scheme that would promote responsible water usage.
Zambia building a carbon exchange

(02/11/2011) Carbon finance can help rural Africans establish more sustainable ways of doing business, and several efforts are underway to build carbon exchanges that can help project developers identify prices and manage risk. These efforts will only generate meaningful change, however, if the rural poor understand carbon markets and how to access them. The African Carbon Credit Exchange aims to build that understanding.
Carbon criminals make off with $38 million in carbon credits heist

(01/25/2011) Cyberthieves who hacked the Czech carbon registry on Tuesday had intimate knowledge of different registries. They acted just days before a key security upgrade would have made the heist impossible, then sold the credits immediately – keeping the cash and letting the credits bounce around the system. Participants are now bracing for a fight over who will bear the loss.
Carbon credits 'stolen'

(01/20/2011) The European Union temporarily shut down its carbon market after a security breach, reports Point Carbon.
Will Indonesia's big REDD rainforest deal work?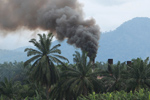 (12/28/2010) Flying in a plane over the Indonesian half of the island of New Guinea, rainforest stretches like a sea of green, broken only by rugged mountain ranges and winding rivers. The broccoli-like canopy shows little sign of human influence. But as you near Jayapura, the provincial capital of Papua, the tree cover becomes patchier—a sign of logging—and red scars from mining appear before giving way to the monotonous dark green of oil palm plantations and finally grasslands and urban areas. The scene is not unique to Indonesian New Guinea; it has been repeated across the world's largest archipelago for decades, partly a consequence of agricultural expansion by small farmers, but increasingly a product of extractive industries, especially the logging, plantation, and mining sectors. Papua, in fact, is Indonesia's last frontier and therefore represents two diverging options for the country's development path: continued deforestation and degradation of forests under a business-as-usual approach or a shift toward a fundamentally different and unproven model based on greater transparency and careful stewardship of its forest resources.
California approves cap-and-trade under global warming law

(12/17/2010) The California Air Resources Board voted 9-1 to adopt cap and trade regulations for AB32, California's 2006 climate law. The move, which establishes the first compliance carbon trading system in the United States, opens the door for carbon offsets generated via forest conservation projects.
Foreign corporations devastating Papua New Guinea rainforests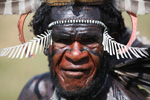 (10/21/2010) A letter in Nature from seven top scientists warns that Papua New Guinea's accessible forest will be lost or heavily logged in just ten to twenty years if swift action isn't taken. A potent mix of poor governance, corruption, and corporate disregard is leading to the rapid loss of Papua New Guinea's much-heralded rainforests, home to a vast array of species found no-where else in the world. "Papua New Guinea has some of the world's most biologically and culturally rich forests, and they're vanishing before our eyes," author William Laurance of James Cook University in Cairns, Australia, said in a statement.
Reforestation of rainforests sequesters more carbon than plantations

(08/03/2010) A new study in Ecological Management & Restoration has found that reforesting rainforest captures more carbon than monoculture plantation and even mixed species plantations. The research tested three projects in north-eastern Australia: a rainforest reforesting project using a variety of native trees, a mixed species plantation, and a monoculture plantation of conifers.
Scientists sound warning on forest carbon payment scheme
(07/22/2010) Scientists convening in Bali expressed a range of concerns over a proposed mechanism for mitigating climate change through forest conservation, but some remained hopeful the idea could deliver long-term protection to forests, ease the transition to a low-carbon economy, and generate benefits to forest-dependent people.
U.S. farms and forests report draws ire in Brazil; cutting down the Amazon does not mean lower food prices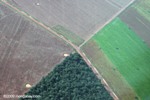 (06/24/2010) Not surprisingly, a US report released last week which argued that saving forests abroad will help US agricultural producers by reducing international competition has raised hackles in tropical forest counties. The report, commissioned by Avoided Deforestation Partners, a US group pushing for including tropical forest conservation in US climate policy, and the National Farmers Union, a lobbying firm, has threatened to erode support for stopping deforestation in places like Brazil. However, two rebuttals have been issued, one from international environmental organizations and the other from Brazilian NGOs, that counter findings in the US report and urge unity in stopping deforestation, not for the economic betterment of US producers, but for everyone.
Saving tropical forests helps protects U.S. agriculture, argues campaign

(06/18/2010) Reducing deforestation abroad helps protect the U.S. agricultural sector by ensuring higher prices for commodities and reducing the cost of compliance with expected climate regulations, argues a new report issued by Avoided Deforestation Partners, a group pushing for the inclusion of tropical forests in domestic climate policy, and the National Farmers Union, a farming lobby group.
Voluntary carbon markets plunge in 2009

(06/14/2010) Battered by a faltering world economy and lack of progress on U.S. climate legislation, voluntary carbon markets declined by nearly every measure in 2009, according to the fourth annual State of the Voluntary Carbon Market Report issued today by Ecosystem Marketplace and Bloomberg New Energy Finance.
Massive forest carbon scam alleged in Liberia

(06/10/2010) Liberian President Ellen Johnson Sirleaf established a commission investigate a proposed forest carbon credit deal between the West African nation's Forest Development Authority (FDA) and UK-based Carbon Harvesting Corporation, reports Global Witness, an NGO that originally raised concerns about the scheme, which aimed to secure around a fifth of Liberia's total forest area — 400,000 hectares — in a forest carbon concession.
A total ban on primary forest logging needed to save the world, an interview with activist Glen Barry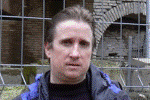 (06/02/2010) Radical, controversial, ahead-of-his-time, brilliant, or extremist: call Dr. Glen Barry, the head of Ecological Internet, what you will, but there is no question that his environmental advocacy group has achieved major successes in the past years, even if many of these are below the radar of big conservation groups and mainstream media. "We tend to be a little different than many organizations in that we do take a deep ecology, or biocentric approach," Barry says of the organization he heads. "[Ecological Internet] is very, very concerned about the state of the planet. It is my analysis that we have passed the carrying capacity of the Earth, that in several matters we have crossed different ecosystem tipping points or are near doing so. And we really act with more urgency, and more ecological science, than I think the average campaign organization."
Can markets protect nature?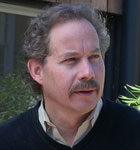 (05/03/2010) Over the past 30 years billions of dollars has been committed to global conservation efforts, yet forests continue to fall, largely a consequence of economic drivers, including surging global demand for food and fuel. With consumption expected to far outstrip population growth due to rising affluence in developing countries, there would seem to be little hope of slowing tropical forest loss. But some observers see new reason for optimism—chiefly a new push to make forests more valuable as living entities than chopped down for the production of timber, animal feed, biofuels, and meat. While are innumerable reasons for protecting forests—including aesthetic, cultural, spiritual, and moral—most land use decisions boil down to economics. Therefore creating economic incentives to maintaining forests is key to saving them. Leading the effort to develop markets ecosystem services is Forest Trends, a Washington D.C.-based NGO that also organizes the Katoomba group, a forum that brings together a wide variety of forest stakeholders, including the private sector, local communities, indigenous people, policymakers, international development institutions, funders, conservationists, and activists.
Where do forest carbon markets go from here?

(04/20/2010) For thousands of years, we have been planting and growing trees without difficulty. It's simple, and forest carbon business strategy can be, too. In fact, it's core to what I'm trying to teach the MBA/MS students in my course at the Erb Institute this semester: If the world's best available technology for removing carbon dioxide from the atmosphere is employing the natural photosynthetic capacity of natural forest management, we can too.
Consumption habits cause rich countries to outsource emissions

(03/08/2010) Over a third of the greenhouse gas emissions related to the consumption of goods in wealthy nations actually occur in developing countries, according to a new analysis by researchers with the Carnegie Institution. Annually, each person if the United States outsources 2.5 tons of carbon due to consumption habits, most frequently in China. In Europe the figure of 'outsourced' emissions rises to 4 tons per person.
Guyana bans gold mining in the 'Land of the Giants'

(03/01/2010) Guyana has banned gold dredging in the Rewa Head region of the South American country after pressure from Amerindian communities in the area. A recent expedition to Rewa Head turned up unspoiled wilderness and mind-boggling biodiversity. The researchers, in just six weeks, stumbled on the world's largest snake (anaconda), spider (the aptly named goliath bird-eating spider), armadillo (the giant armadillo), anteater (the giant anteater), and otter (the giant otter), leading them to dub the area 'the Land of the Giants'. "During our brief survey we had encounters with wildlife that tropical biologists can spend years in the field waiting for. On a single day we had two tapirs paddle alongside our boat, we were swooped on by a crested eagle and then later charged by a group of giant otters."
Forest carbon conservation projects top $100 million

(01/14/2010) The market for carbon credits generated through forest conservation topped $100 million from 2007 through the first half of 2009, despite a global recession and plunging carbon prices in regulated markets, reports a new assessment by Ecosystem Marketplace.
Deforestation emissions should be shared between producer and consumer, argues study
(11/19/2009) Under the Kyoto Protocol the nation that produces carbon emission takes responsibility for them, but what about when the country is producing carbon-intensive goods for consumer demand beyond its borders? For example while China is now the world's highest carbon emitter, 50 percent of its growth over the last year was due to producing goods for wealthy countries like the EU and the United States which have, in a sense, outsourced their manufacturing emissions to China. A new study in Environmental Research Letters presents a possible model for making certain that both producer and consumer share responsibility for emissions in an area so far neglected by studies of this kind: deforestation and land-use change.
Will Ecuador's plan to raise money for not drilling oil in the Amazon succeed?

(10/27/2009) Ecuador's Yasuni National Park is full of wealth: it is one of the richest places on earth in terms of biodiversity; it is home to the indigenous Waorani people, as well as several uncontacted tribes; and the park's forest and soil provides a massive carbon sink. However, Yasuni National Park also sits on wealth of a different kind: one billion barrels of oil remain locked under the pristine rainforest.
Business and conservation groups team up to conserve and better manage US's southern forests

(10/15/2009) A new project entitled Carbon Canopy brings together multiple stakeholders—from big business to conservation organizations to private landowners—in order to protect and better manage the United State's southern forests. The program intends to employ the emerging US forest carbon market to pay private forest owners for conservation and restoration efforts while making certain that all forest-use practices subscribes to the standards of the Forest Stewardship Council (FSC).
Curtailing tropical deforestation vital to U.S. interests

(10/08/2009) Curtailing tropical deforestation is vital to U.S. national interests as a cost-effective means to slow climate change, argues a new report issued by the bipartisan Commission on Climate and Tropical Forests. Deforestation accounts for roughly one-sixth of global carbon dioxide emissions, more than the entire transportation sector.
Prince Charles making progress in effort to save rainforests, says leading British environmentalist

(09/22/2009) Prince Charles of Great Britain has emerged as one of the world's highest-profile promoters of a scheme that could finally put an end to destruction of tropical rainforests. The Prince's Rainforest Project, launched in 2007, is promoting awareness of the role deforestation plays in climate change—it accounts for nearly a fifth of greenhouse gas emissions. The project also publicizes the multitude of benefits tropical forests provide, including maintenance of rainfall, biodiversity, and sustainable livelihoods for millions of people. But the initiative goes beyond merely raising awareness. Prince Charles is using his considerable influence to bring political and business leaders together to devise and support a plan to provide emergency funding to save rainforests. Tony Juniper, one of Britain's best-known environmentalists and Special Adviser to the project, spoke about Prince Charles' efforts in an interview with mongabay.com.
France announces carbon tax

(09/10/2009) The President of France, Nicolas Sarkozy, has announced that he will implement a carbon tax to help "save the human race" from global warming.
Concerns over deforestation may drive new approach to cattle ranching in the Amazon
(09/08/2009) While you're browsing the mall for running shoes, the Amazon rainforest is probably the farthest thing from your mind. Perhaps it shouldn't be. The globalization of commodity supply chains has created links between consumer products and distant ecosystems like the Amazon. Shoes sold in downtown Manhattan may have been assembled in Vietnam using leather supplied from a Brazilian processor that subcontracted to a rancher in the Amazon. But while demand for these products is currently driving environmental degradation, this connection may also hold the key to slowing the destruction of Earth's largest rainforest.
REDD shouldn't neglect biodiversity say scientists

(07/30/2009) Schemes to mitigate climate change by protecting tropical forests must take into account biodiversity conservation, said two leading scientific organizations at the conclusion of a four day meeting in Marburg, Germany.
Are we on the brink of saving rainforests?
(07/22/2009) Until now saving rainforests seemed like an impossible mission. But the world is now warming to the idea that a proposed solution to help address climate change could offer a new way to unlock the value of forest without cutting it down.Deep in the Brazilian Amazon, members of the Surui tribe are developing a scheme that will reward them for protecting their rainforest home from encroachment by ranchers and illegal loggers. The project, initiated by the Surui themselves, will bring jobs as park guards and deliver health clinics, computers, and schools that will help youths retain traditional knowledge and cultural ties to the forest. Surprisingly, the states of California, Wisconsin and Illinois may finance the endeavor as part of their climate change mitigation programs.
Indonesia releases revenue sharing rules for REDD forest carbon projects

(07/13/2009) Indonesia has released revenue sharing rules for forest carbon projects, reports Reuters. According to a document released by the forestry ministry, the profit-sharing depends on the type of forest ownership or permit, ranging from 10 to 50 percent for the government, 20 to 70 percent for local communities, and 20 to 60 percent for developers. Projects in areas classified as "protected forest" would see 50 percent go to the government, 20 percent to local communities, and 30 percent to developers, while for projects in indigenous forest the breakdown would be 10% to the government, 70 percent to the community, and 20 percent to the developer.
G8 leaders declare support for REDD forest conservation initiative

(07/09/2009) A declaration issued by political leaders meeting at the G8 summit in L'Aquila, Italy, included a strong statement on the need to include forest conservation in a future climate agreement. Deforestation accounts for nearly 20 percent of global greenhouse gas emissions, a larger source of emissions than all the world's cars, trucks, ships, and airplanes combined.
A New Idea to Save Tropical Forests Takes Flight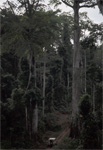 (06/29/2009) Every year, tens of millions of acres of tropical forests are destroyed. This is the most destabilizing human land-use phenomenon on Earth. Tropical forests store more aboveground carbon than any other biome. They harbor more species than all other ecosystems combined. Tropical forests modulate global water, air, and nutrient cycles. They influence planetary energy flows and global weather patterns. Tropical forests provide livelihoods for many of the world's poorest and marginalized people. Drugs for cancer, malaria, glaucoma, and leukemia are derived from rainforest compounds. Despite all these immense values, tropical forests are vanishing faster than any other natural system. No other threat to human welfare has been so clearly documented and simultaneously left unchecked. Since the 1992 Rio Earth Summit (when more than 100 heads of State gathered to pledge a green future) 500 million acres of tropical forests have been cut or burned. For decades, tropical deforestation has been the No. 1 cause of species extinctions and the No. 2 cause of human greenhouse gas emissions, after the burning of fossil fuels. For decades, a few conservation heroes tried their best to plug holes in the dikes, but by and large the most diverse forests on Earth were in serious decline.
Fate of world's rainforests likely to be determined in next 2 years

(06/19/2009) The fate of millions of hectares of tropical forests will probably be sealed this year and next year, reports a new set of policy papers detailing an emerging climate change mitigation mechanism known as Reducing Emissions from Deforestation and Degradation (REDD). REDD has been proposed by the U.N. and other entities as a form of carbon finance under which industrialized nations would pay tropical countries for conserving their forest cover.
Lomborg calls for a carbon tax

(06/17/2009) Bjorn Lomborg, a Danish business school professor and author who has riled environmentalists by arguing that addressing climate change should be a lesser priority than health and nutrition initiatives, is calling for a $7 per ton tax on carbon dioxide emissions, reports the Wall Street Journal.
Climate pact must halt deforestation and industrial logging of old-growth forests, exclude carbon credits for forest conservation, say activists
(06/09/2009) A global framework on climate change must immediately halt deforestation and industrial logging of the world's old-growth forests, while protecting the rights of forest communities and indigenous groups, said a broad coalition of activist groups in a consensus statement issued today at U.N. climate talks in Bonn Germany. The statement said the successor treaty to the Kyoto Protocol should not include mechanisms that allow industrialized countries to "offset" their emissions by purchasing carbon credits from reducing deforestation in developing countries, a position that puts the coalition at odds with larger environmental groups who say a market-based approach with tradable credits is the only way to generate enough money fund forest protection on a global scale.
Brazil's plan to save the Amazon rainforest
(06/02/2009) Accounting for roughly half of tropical deforestation between 2000 and 2005, Brazil is the most important supply-side player when it comes to developing a climate framework that includes reducing emissions from deforestation and forest degradation (REDD). But Brazil's position on REDD contrasts with proposals put forth by other tropical forest countries, including the Coalition for Rainforest Nations, a negotiating block of 15 countries. Instead of advocating a market-based approach to REDD, where credits generated from forest conservation would be traded between countries, Brazil is calling for a giant fund financed with donations from industrialized nations. Contributors would not be eligible for carbon credits that could be used to meet emission reduction obligations under a binding climate treaty.
Green groups, corporations call for forest conservation to counter global warming
(05/20/2009) A group of leading U.S. businesses and environmental groups today formed a coalition calling for the inclusion of forest conservation in domestic cap-and-trade legislation. The pact endorses policies that would allow companies to receive credit for reducing emissions by financing activities that protect forests in tropical countries. It also calls for five percent of proceeds from the auctioning of greenhouse gas emissions allowances under a cap-and-trade system to go towards funding forest conservation projects.
Voluntary carbon markets double in 2008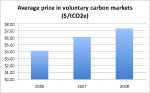 (05/20/2009) Voluntary carbon markets greatly expanded in both transaction volume and value in 2008, providing critical funds for projects aiming to reduce greenhouse gas emissions, according to a new report from Ecosystem Marketplace and New Carbon Finance. Fortifying the Foundation: State of the Voluntary Carbon Markets 2009 — a survey of over 190 voluntary carbon credit retailers, brokers, accounting registries, and exchanges — found that voluntary carbon markets transacted 123 million metric tons of carbon credits valued at $705 million in 2008, up from 65 million tons of credits valued at $331 million in 2007.
New chameleon species named after carbon conservation pioneer

(04/21/2009) A newly discovered species of chameleon from Tanzania has been named after Dorjee Sun, CEO of Carbon Conservation, an outfit which seeks to make rainforest conservation profitable through a carbon market mechanism known as REDD for Reducing Emissions from Deforestation and Degradation.
Rainforest conservation gains in U.S. and U.N. climate proposals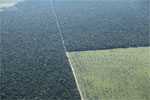 (04/14/2009) A proposed mechanism for reducing emissions from deforestation and degradation (REDD) figures prominently in the draft climate bill released last month by Congressmen Henry Waxman and Ed Markey as well as a U.N. document posted last week following a climate meeting in Bonn, Germany. Deforestation is the source of roughly 20 percent of greenhouse gas emissions from human activities.
Carbon credits from forest conservation would crash carbon market, says Greenpeace
(03/30/2009) Inclusion of forest conservation in a market-based mechanism for reducing greenhouse gas emissions would crash carbon prices by swamping the market with cheap credits, claims a new report from Greenpeace. The environmental group said low carbon prices would "derail global efforts to tackle global warming" and cause "developing countries losing out on billions of dollars a year for investment in clean energy technologies".
Can carbon credits from REDD compete with palm oil?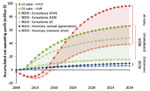 (03/30/2009) Reducing emissions from deforestation and degradation (REDD) is increasingly seen as a compelling way to conserve tropical forests while simultaneously helping mitigate climate change, preserving biodiversity, and providing sustainable livelihoods for rural people. But to become a reality REDD still faces a number of challenges, not least of which is economic competition from other forms of land use. In Indonesia and Malaysia, the biggest competitor is likely oil palm, which is presently one of the most profitable forms of land use. Oil palm is also spreading to other tropical forest areas including the Brazilian Amazon.
Mr. President, it is time for a speech on climate change

(03/17/2009) Now that Barack Obama has been president for nearly two months, it is time for him to give a defining speech on climate change. While Obama has spent most of his time on what the majority of Americans consider the most pressing issue—the economy—he has proven himself adept at juggling the economy with other vital issues. A fact-based speech on climate change would accomplish several goals.
Indonesia applies for REDD partnership to protect forests

(03/04/2009) Indonesia has applied to join the World Bank's Forest Carbon Partnership Facility, becoming the largest developing country to apply to a program that seeks to reduce greenhouse gas emissions by saving tropical forests, reports Reuters.
Carbon market surges 84% in 2008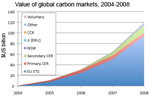 (02/12/2009) The value of the global carbon market surged 84 percent to $118 billion in 2008 despite the worldwide financial crisis, reports New Carbon Finance. Data from the market research firm shows that transaction volume for carbon dioxide emissions allowances reached four billion tons for the year, an increase of 42 percent over 2007.
Norway to pay Guyana to save its rainforests
(02/05/2009) Norway will provide financial support for Guyana's ambitious plan to conserve its rainforests, reports the Guyana Chronicle. Meeting in Oslo, Norway on Tuesday, Guyana President Bharrat Jagdeo and Norwegian Prime Minister Jens Stoltenberg signed a Memorandum of Understanding agreeing to establish a partnership to reduce greenhouse gas emissions from deforestation and forest degradation (REDD). The leaders will push for the incorporation of a REDD mechanism that includes low deforestation countries like Guyana in a post-2012 climate change agreement.





Gore pushes for avoided deforestation to save rainforests during testimony

(01/29/2009) In testimony before the Senate Foreign Relations Committee on Wednesday, former Vice President Al Gore urged lawmakers to move swiftly on a cap-and-trade climate bill as well as the economic stimulus package. Among many recommendations, Gore repeatedly emphasized the importance of forest conservation in fighting climate change, mentioning "deforestation" more than a dozen times.





Guidelines on how to establish an avoided deforestation project

(01/22/2009) Deforestation presently accounts for nearly 20 percent of anthropogenic greenhouse gas emissions — a share larger than that from the global transportation sector. Given this contribution, reducing deforestation is widely seen as a key component in plans to slow climate change and a number of proposals to include forestry in a post-Kyoto climate agreement are presently on the table. Anticipating the emergence of a market for forest carbon as a result of this framework, 'avoided deforestation' projects are already sprouting up in tropical countries around the world. Supporters say these initiatives offer the potential to protect forests and biodiversity while simultaneously delivering benefits to rural communities that have so far been lost out while their natural resources have been plundered by developers. While avoided deforestation seems to offers great promise, developing a project that meets still emerging standards is a complex and costly endeavor. A new book, published in five languages, seeks to untangle the forest carbon market and thereby facilitate new avoided deforestation projects.







Deal on forests falls short

(12/11/2008) A deal reached Wednesday in Poznan to include forests in future climate treaties is a positive step but falls short of the progress needed to get the REDD (reducing emissions from deforestation and degradation) mechanism on track for incorporation into the framework that will succeed the Kyoto Protocol, say environmentalists speaking from the talks.





Rainforests continue to fall but hope may rest in a market solution

(12/11/2008) Environmentalists attempting to preserve the vanishing Amazon rain forest now confront a stark paradox: Never before have they succeeded in protecting so much of the world's largest tropical forest, yet never before has so much of it simultaneously been destroyed. The key question today is whether new models of conservation — including an increasingly popular, market-based program known as REDD — will be able to reverse the steady loss of tropical forests, not only in the Amazon, but also in Indonesia, Borneo, and Africa's Congo basin, where virgin woodlands continue to be razed at an unprecedented rate.





Indigenous people win voice in climate negotiations

(12/10/2008) Negotiators at U.N. climate conference have struck a deal to give forest-dependent people a voice in determining the role forest conservation will play future agreements to reduce greenhouse gas emissions, reports the Associated Press (AP). The agreement clears a key obstacle that had been blocking progress on reducing emissions from deforestation and degradation (REDD), a mechanism that would compensate tropical countries for protecting their forest cover.








Page 1 | Page 2 | Page 3