News articles on carbon sequestration

---
Mongabay.com news articles on carbon sequestration in blog format. Updated regularly.






Why seed dispersers matter, an interview with Pierre-Michel Forget, chair of the FSD International Symposium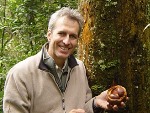 (03/07/2010) There are few areas of research in tropical biology more exciting and more important than seed dispersal. Seed dispersal—the process by which seeds are spread from parent trees to new sprouting ground—underpins the ecology of forests worldwide. In temperate forests, seeds are often spread by wind and water, though sometimes by animals such as squirrels and birds. But in the tropics the emphasis is far heavier on the latter, as Dr. Pierre-Michel Forget explains to mongabay.com. "[In rainforests] a majority of plants, trees, lianas, epiphytes, and herbs, are dispersed by fruit-eating animals. […] As seed size varies from tiny seeds less than one millimetres to several centimetres in length or diameter, then, a variety of animals is required to disperse such a continuum and variety of seed size, the smaller being transported by ants and dung beetles, the larger swallowed by cassowary, tapir and elephant, for instance."
Massive methane leak in Arctic could trigger abrupt warming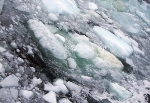 (03/04/2010) Methane, a greenhouse gas 30 times more potent than carbon, is spewing from what was believed to be an impermeable barrier in Siberia in amounts equal to methane releases from the world's oceans. The discovery has lead researchers to fear the possibility of abrupt climate warming. According to the study published in Science, subsea permafrost below the East Siberian Arctic Shelf has become compromised, leaking vast amounts of methane into the atmosphere.
Guyana bans gold mining in the 'Land of the Giants'

(03/01/2010) Guyana has banned gold dredging in the Rewa Head region of the South American country after pressure from Amerindian communities in the area. A recent expedition to Rewa Head turned up unspoiled wilderness and mind-boggling biodiversity. The researchers, in just six weeks, stumbled on the world's largest snake (anaconda), spider (the aptly named goliath bird-eating spider), armadillo (the giant armadillo), anteater (the giant anteater), and otter (the giant otter), leading them to dub the area 'the Land of the Giants'. "During our brief survey we had encounters with wildlife that tropical biologists can spend years in the field waiting for. On a single day we had two tapirs paddle alongside our boat, we were swooped on by a crested eagle and then later charged by a group of giant otters."
How that cork in your wine bottle helps forests and biodiversity, an interview with Patrick Spencer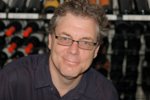 (03/01/2010) Next time you're in the supermarket looking to buy a nice bottle of wine: think cork. Although it's not widely known, the cork industry is helping to sustain one of the world's most biodiverse forests, including a number of endangered species such as the Iberian lynx and the Barbary deer. Spreading across 6.6 million acres in southern Europe (France, Spain, Portugal, and Italy) and northern Africa (Algeria, Morocco, and Tunisia) oak cork trees Quercus suber are actually preserved and protected by the industry.
Rainforest expert agrees with IPCC: warns of 'tipping point' for Amazon
(02/03/2010) Amid questions over the Amazon forests' capacity to survive climate change, a renowned tropical biologist says that in fact the fears are real, reports Tierramerica. Speaking at the Biodiversity Science Policy Conference in Paris, Thomas Lovejoy, biodiversity chair at the Washington DC-based Heinz Center for Science, Economics and the Environment, and chief biodiversity adviser to the president of the World Bank, described the Amazon rainforest as "very close to a tipping point".
Will it be possible to feed nine billion people sustainably?

(01/28/2010) Sometime around 2050 researchers estimate that the global population will level-out at nine billion people, adding over two billion more people to the planet. Since, one billion of the world's population (more than one in seven) are currently going hungry—the largest number in all of history—scientists are struggling with how, not only to feed those who are hungry today, but also the additional two billion that will soon grace our planet. In a new paper in Science researchers make recommendations on how the world may one day feed nine billion people—sustainably.
Photos: park in Ecuador likely contains world's highest biodiversity, but threatened by oil

(01/19/2010) In the midst of a seesaw political battle to save Yasuni National Park from oil developers, scientists have announced that this park in Ecuador houses more species than anywhere else in South America—and maybe the world. "Yasuní is at the center of a small zone where South America's amphibians, birds, mammals, and vascular plants all reach maximum diversity," Dr. Clinton Jenkins of the University of Maryland said in a press release. "We dubbed this area the 'quadruple richness center.'"
Underwater rocks could be used for massive carbon storage on America's East Coast

(01/05/2010) Considering it is unlikely that global carbon emissions will start dropping anytime soon, researchers are beginning to look at other methods to combat climate change. One of these is to hook polluting power plants up to massive carbon sinks where instead of the carbon going into the atmosphere it would be stored away in rocks. The process is known as carbon capture and storage or CCS. But before one can even debate the pros and cons of setting up CCS, scientists must see if high-quality sites exist.
More than half world's science academies support call to save rainforests

(12/17/2009) More than half world's science academies have signed a statement supporting a plan to save tropical forests as a means to fight climate change, reports the Global Canopy Program, an initiative that has worked closely with Prince Charles to promote rainforest conservation. The statement argues that tropical forest protection is a critical strategy for reducing greenhouse gas emissions over the next 15-20 years. It calls upon world leaders to reach a consensus on a path forward for a funding package that would support the infrastructure needed to develop an effective reducing emissions from deforestation and degradation (REDD) mechanism.
Unilever suspends palm oil contract after supplier found to be destroying rainforests
(12/12/2009) The world's largest user of palm oil, Unilever, has suspended its $32.6 million contract with the Indonesian group Sinar Mas after an independent audit proved that Sinar Mas is involved in the destruction of rainforest, reports Reuters. The audit was conducted early this year after a report by Greenpeace alleged that Sinar Mas was engaged in deforestation and the draining of peatlands, both of which release significant amounts of greenhouse gases into the atmosphere. Deforestation across Indonesia and Malaysia, in part for oil palm plantations, has also added pressure on many many endangered species, including orangutans, tigers, elephants, and rhinos.
REDD may miss up to 80 percent of land use change emissions

(12/11/2009) The political definition of 'forest' used in REDD (Reduce Emissions from Deforestation and forest Degradation) threatens to undermine the program's objective to conserve ecosystems for their ability to sequester carbon, according to a new analysis by the Alternatives to Slash and Burn (ASB) Partnership for Tropical Forest Margins. In an analysis of three Indonesian provinces using REDD proposals for carbon accounting, ASB found that REDD may miss up to 80 percent of the actual emissions due to land use change. The carbon accounting problems could be fixed, according to ASB, by expanding REDD's purpose from reducing emissions linked to deforestation (considering the problematic definition of forests) to reducing emission from all land use changes that either release or capture greenhouse gases, including but not limited to forests.
Developed countries plan to hide emissions from logging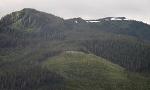 (12/09/2009) While developing countries in the tropics have received a lot of attention for their deforestation emissions (one thinks of Brazil, Indonesia, and Malaysia), emissions from logging—considered forest cover change—in wealthy northern countries has been largely overlooked by the media. It seems industrialized countries prefer it this way: a new study reveals just how these countries are planning to hide forestry-related emissions, allowing nations such as Canada, Russia, and the EU to contribute to climate change without penalty.
REDD in Madagascar

(12/08/2009) Despite damage from ongoing illegal logging, Madagascar's remaining forests are poised to benefit from the proposed REDD mechanism, a U.N.-backed scheme that would compensate tropical developing countries for reducing emissions from deforestation and degradation, reports a new paper that analyzes efforts to use carbon finance to protect the Indian Ocean island's remaining forests. The research is published in the open-access Madagascar Conservation & Development.
Indonesia: Kalimantan's Lowland Peat Forests Explained

(12/04/2009) Earth's tropical rainforests are a critical component of the world's carbon cycle yet cover only about 12% of its terrestrial land. Accounting for 40% of the world's terrestrial carbon and 50% of the world's gross primary productivity,[1]. the production of organic compounds primarily through photosynthesis, tropical rainforests also are one of the engines driving Earth's atmospheric circulation patterns.
Reforestation: Challenges and Opportunities

(11/23/2009) Deforestation in the Brazilian Amazon is a timeless issue that has been propounded into the public knowledge sphere since I was a child. Always eager to learn the actuality of environmental propaganda, I have been tracking reforestation practices since 2001. I first ground-truthed the realities of sustainable development in Costa Rica the summer after my freshman year at Vassar. We visited various national parks throughout the country and had the opportunity to conduct interviews with locals surrounding Monteverde on the impacts of ecotourism. This program was conducted through the School for Field Studies. My impressions were of surprise and delight at how eco-conscious Ticos appeared to be.
Oceans' ability to sequester carbon diminishing

(11/18/2009) A new study—the first of its kind—has completed an annual accounting of the oceans' intake of carbon over the past 250 years, and the news is troubling. According to the study, published in Nature, the oceans' ability to sequester carbon is struggling to keep-up with mankind's ever-growing emissions. Since 2000 researchers estimate that while every year the oceans continue to sequester more anthropogenic carbon emission, the overall proportion of carbon taken in by the oceans is declining.
Record year for CO2 emissions, even with economic slowdown

(11/17/2009) 8.7 billion tons of carbon dioxide was emitted into the earth's atmosphere in 2008, a growth of 2 percent despite the economic crisis. This averages out to each person contributing a record high of 1.3 tons of carbon, according to a report in the journal Nature Science. While the global recession slowed the growth of fossil fuel emissions for the first time this decade, it did not lower emissions altogether.
Coastal habitats may sequester 50 times more carbon than tropical forests by area
(11/16/2009) Highly endangered coastal habitats are incredibly effective in sequestering carbon and locking it away in soil, according to a new paper in a report by the IUCN. The paper attests that coastal habitats—such as mangroves, sea grasses, and salt marshes—sequester as much as 50 times the amount of carbon in their soil per hectare as tropical forest. "The key difference between these coastal habitats and forests is that mangroves, seagrasses and the plants in salt marshes are extremely efficient at burying carbon in the sediment below them where it can stay for centuries or even millennia."
New report: boreal forests contain more carbon than tropical forest per hectare
(11/12/2009) A new report states that boreal forests store nearly twice as much carbon as tropical forests per hectare: a fact which researchers say should make the conservation of boreal forests as important as tropical in climate change negotiations. The report from the Canadian Boreal Initiative and the Boreal Songbird Initiative, entitled "The Carbon the World Forgot", estimates that the boreal forest—which survives in massive swathes across Alaska, Canada, Northern Europe, and Russia—stores 22 percent of all carbon on the earth's land surface. According to the study the boreal contains 703 gigatons of carbon, while the world's tropical forests contain 375 gigatons.
Declaration calls for more wilderness protected areas to combat global warming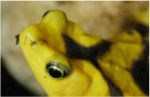 (11/11/2009) Meeting this week in Merida, Mexico, the 9th World Wilderness Congress (WILD9) has released a declaration that calls for increasing wilderness protections in an effort to mitigate climate change. The declaration, which is signed by a number of influential organizations, argues that wilderness areas—both terrestrial and marine—act as carbon sinks, while preserving biodiversity and vital ecosystem services.
Palm oil lobby group launches public relations push to counter environmental complaints

(11/02/2009) A report released by World Growth International in late September claimed that environmentalists are waging a "morally indefensible" campaign against palm oil. The report accurately highlighted the high productivity of oil palm — the world's highest-yielding commercial oilseed — and noted that the crop has created jobs and driven rural development in Malaysia and Indonesia. Critically, World Growth also downplayed chief concerns about the rapid expansion of oil palm cultivation across southeast Asia, notably worries that palm oil production is contributing to deforestation, putting endangered wildlife like the orangutan at risk, and adversely affecting climate. To make its case, the report made some questionable claims, asserting that oil palm plantations sequester more carbon than natural forests and that deforestation is driven by poverty rather than industrial activities.
Without reinstatement of key provision, REDD could subsidize large-scale forest destruction

(11/02/2009) The elimination of a key provision from the negotiating text for the Reducing Emissions from Deforestation and Degradation in developing countries (REDD) mechanism could turn the proposed climate change mitigation scheme into a subsidy for large-scale conversion of natural forests to industrial plantations, warned environmentalists today at the resumption of U.N. climate change negotiations in Barcelona.
Brazil to support REDD in Copenhagen

(10/28/2009) Brazil will conditionally support a proposed climate change mitigation scheme that will compensate tropical countries for preserving their forests, reports Reuters.
Will Ecuador's plan to raise money for not drilling oil in the Amazon succeed?

(10/27/2009) Ecuador's Yasuni National Park is full of wealth: it is one of the richest places on earth in terms of biodiversity; it is home to the indigenous Waorani people, as well as several uncontacted tribes; and the park's forest and soil provides a massive carbon sink. However, Yasuni National Park also sits on wealth of a different kind: one billion barrels of oil remain locked under the pristine rainforest.
"Money is not a problem," palm oil CEO tells conservationists during speech defending the industry
(10/26/2009) Earlier this month at a colloquium to implement wildlife corridors for orangutans in the Malaysian state of Sabah, Dr. Yusof Basiron, the CEO of Malaysian Palm Oil Council (MPOC), told conservationists and primate experts that the palm oil industry was ready to fund reforestation efforts in the corridors. "We can raise the money to replant [the corridors] and keep contributing as a subsidy in the replanting process of this corridor for connecting forests," Basiron said in response to a question on how the palm oil industry will contribute. "Money is not a problem. The commitment is already there, the pressure is already very strong for this to be done, so it's just trying to get the thing into motion."
Freshwater species worse off than land or marine

(10/15/2009) Scientists have announced that freshwater species are likely the most threatened on earth. Extinction rates for freshwater inhabitants are currently four to six times the rates for terrestrial and marine species. Yet, these figures have not lead to action on the ground.
Business and conservation groups team up to conserve and better manage US's southern forests

(10/15/2009) A new project entitled Carbon Canopy brings together multiple stakeholders—from big business to conservation organizations to private landowners—in order to protect and better manage the United State's southern forests. The program intends to employ the emerging US forest carbon market to pay private forest owners for conservation and restoration efforts while making certain that all forest-use practices subscribes to the standards of the Forest Stewardship Council (FSC).
Private U.S. landowners may qualify for carbon payments under proposed legislation

(10/07/2009) Have you ever found yourself wondering what your backyard is worth in carbon? It may seem like a silly question – especially when deforestation in rainforest nations with millions of acres of tropical forest are spewing more CO2 into the atmosphere than any single industry – but small-scale deforestation in the developed world adds up. Now, eight US Senators, who have sponsored a bipartisan bill in the United States to supplement the American Clean Energy and Security Act, aim to prove that small-scale forest projects are nothing to sneeze at.
Could agroforestry solve the biodiversity crisis and address poverty?, an interview with Shonil Bhagwat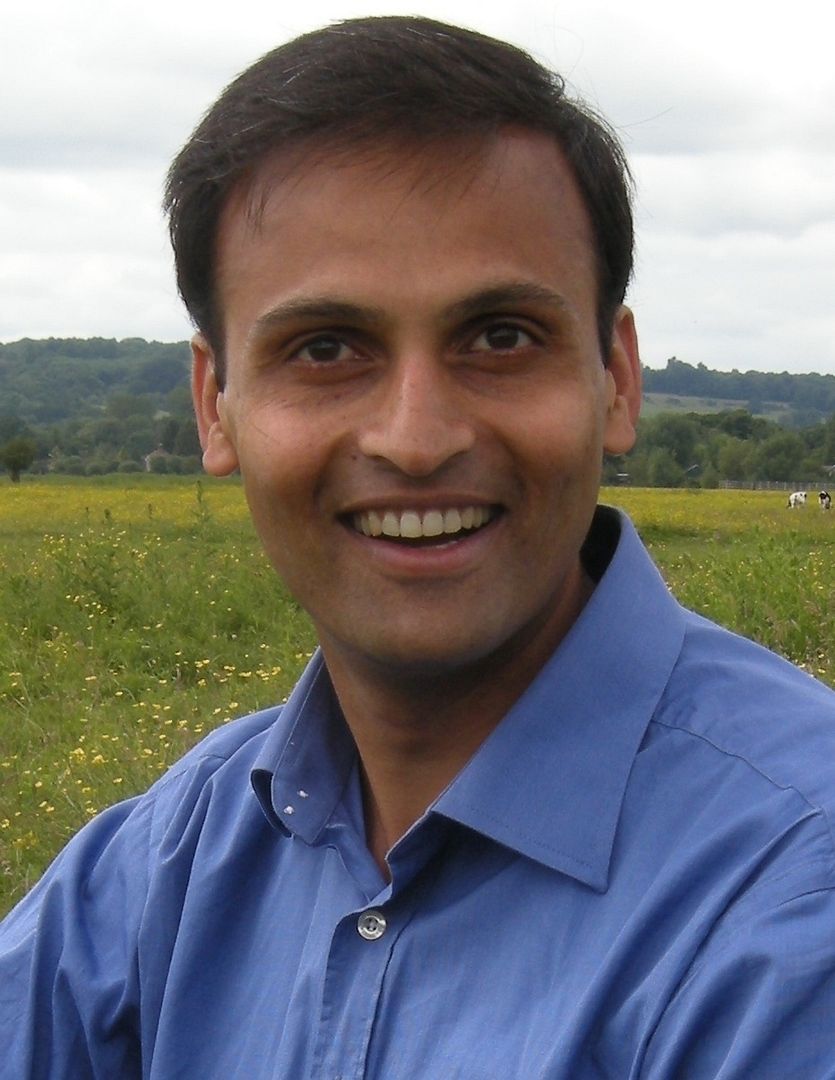 (09/24/2009) With the world facing a variety of crises: climate change, food shortages, extreme poverty, and biodiversity loss, researchers are looking at ways to address more than one issue at once by revolutionizing sectors of society. One of the ideas is a transformation of agricultural practices from intensive chemical-dependent crops to mixing agriculture and forest, while relying on organic methods. The latter is known as agroforestry or land sharing—balancing the crop yields with biodiversity. Shonil Bhagwat, Director of MSc in Biodiversity, Conservation and Management at the School of Geography and the Environment, Oxford, believes this philosophy could help the world tackle some of its biggest problems.
Global campaign has planted 7 billion trees

(09/23/2009) The campaign to plant seven billion trees has achieved its goal, the United Nations announced Tuesday. 7.3 billion trees have been planted in 167 countries since the UN Environment Programme (UNEP) launched the initiative in 2006. The effort aimed to sequester vast amounts of carbon from the atmosphere while generating benefits for human populations and wildlife.
500 scientists call on Quebec to keep its promise to conserve half of its boreal forest

(09/13/2009) This March, the Canadian province of Quebec pledged to conserve 50 percent of its boreal forest lying north of the 49th parallel, protecting the region from industrial, mining, and energy development. On Thursday 500 scientists and conservation professionals—65 percent of whom have PhDs—sent a letter to Quebec's Premier Jean Charest calling on him to make good on his promise.
Concerns over deforestation may drive new approach to cattle ranching in the Amazon
(09/08/2009) While you're browsing the mall for running shoes, the Amazon rainforest is probably the farthest thing from your mind. Perhaps it shouldn't be. The globalization of commodity supply chains has created links between consumer products and distant ecosystems like the Amazon. Shoes sold in downtown Manhattan may have been assembled in Vietnam using leather supplied from a Brazilian processor that subcontracted to a rancher in the Amazon. But while demand for these products is currently driving environmental degradation, this connection may also hold the key to slowing the destruction of Earth's largest rainforest.
Trees sprout across farmland worldwide

(08/26/2009) Half the planet's farmed landscapes have significant tree cover, reports a new satellite-based study. The research, conducted by the Consultative Group on International Agricultural Research's World Agroforestry Centre found that tree cover exceeds 10 percent on more than 1 billion hectares of farmland, indicating that agroforestry is a "vital part" of worldwide agricultural production. 320 million hectares of forested agricultural land are found in Latin America, 190 million hectares in sub-Saharan Africa and 130 million hectares in Southeast Asia.
Weak forest definition may undermine REDD efforts

(08/20/2009) The weak definition of what constitutes forest under the United Nations Framework Convention on Climate Change (UNFCCC) puts the effectiveness of a proposed mechanism for reducing emissions from deforestation and degradation (REDD) at risk, argue researchers writing in the journal Conservation Letters.
Amazon stores 10 billion tons of carbon in 'dead wood'

(08/12/2009) Old growth forests in the Amazon store nearly 10 billion tons of carbon in dead trees and branches, a total greater than global annual emissions from fossil fuel combustion, according to scientists who have conducted the first pan-Amazon analysis of "necromass."
Are we on the brink of saving rainforests?
(07/22/2009) Until now saving rainforests seemed like an impossible mission. But the world is now warming to the idea that a proposed solution to help address climate change could offer a new way to unlock the value of forest without cutting it down.Deep in the Brazilian Amazon, members of the Surui tribe are developing a scheme that will reward them for protecting their rainforest home from encroachment by ranchers and illegal loggers. The project, initiated by the Surui themselves, will bring jobs as park guards and deliver health clinics, computers, and schools that will help youths retain traditional knowledge and cultural ties to the forest. Surprisingly, the states of California, Wisconsin and Illinois may finance the endeavor as part of their climate change mitigation programs.
Temperate forests store more carbon than tropical forests, finds study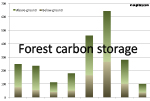 (07/17/2009) Temperate forests trump rainforests when it comes to storing carbon, reports a new assessment of global forest carbon stocks published July 14th in Proceedings of the National Academy of Sciences (PNAS). The findings have important implications for efforts to mitigate climate change by protecting forests. Sampling and reviewing published data from nearly 100 forest sites around the world, Heather Keith, Brendan G. Mackey, and David B. Lindenmayer of Australian National University found that Australia's temperate Eucalyptus forests are champions of carbon storage, sequestering up to 2,844 metric tons of carbon per hectare, a figure that far exceeds previous estimates. These forests, located in the Central Highlands of Victoria in southeastern Australia, are dominated by giant Mountain Ash (Eucalyptus regnans) trees, which can reach a height of 320 feet and live for more than 350 years. They are also favored by the timber industry. Mountain Ash forests have been widely logged across Australia, with only limited old-growth stands remaining.
A Tasmanian tragedy? : How the forestry industry has torn an island apart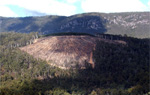 (07/02/2009) This is by no means a new battle: in fact, Tasmanian industrial foresters and environmentalists have been fighting over the issue of clearcutting the island's forests for decades. The battle—some would probably prefer 'war'—is over nothing less than the future of Tasmania. Some Tasmanians see the rich forests that surround them in terms of income, dollars and cents; they see money literally growing on trees, or more appropriately growing on monoculture plantations and government owned native forests. They see the wilderness of Tasmania as an exploitative resource.




Page 1 | Page 2 | Page 3 | Page 4 | Page 5 | Page 6 | Page 7 | Page 8