News articles on carbon emissions

---
Mongabay.com news articles on carbon emissions in blog format. Updated regularly.





Nation's wealth does not guarantee green practices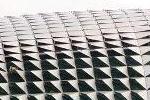 (08/11/2010) Developing countries are not the only ones that could benefit from a little environmental support. Wealthier countries may need to 'know themselves' and address these issues at home too. According to a recent study in the open access journal PLoS ONE, wealth may be the most important factor determining a country's environmental impact. The team had originally planned to study "country-level environmental performance and human health issues," lead author Corey Bradshaw, Director of Ecological Modeling and professor at the University of Adelaide, told mongabay.com. Once they began looking at the available indexes, however, they saw the need for a purely environmental analysis.


Environmental assessment for Borneo coal plant riddled with errors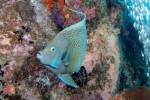 (08/03/2010) The Detailed Environmental Impact Assessment (DEIA) for a proposed coal plant in Sabah is full of holes, according to activists with the organization Green SURF (Sabah Unite to Re-Power the Future), which opposes the plant. The official environmental report from Lahad Datu Energy lists species not endemic to Borneo, mistakes the nearest ecosystem to the coal plant, and confuses indigenous groups. Even more seriously, the DEIA leaves out information on the coal plant's specifics and possible 'green' alternatives.


Longtime target of green groups, Cargill, to supply sustainably-certified palm oil to Unilever


(07/30/2010) Agriculture giant Cargill has announced an agreement to supply Unilever with 10,000 metric tons of palm oil sustainably-certified from the Round Table for Sustainable Palm Oil (RSPO). Cargill has often come under fire from green groups for being linked to the rainforest destruction. The Dutch-English company Unilever—the world's biggest buyer of palm oil—has been trying to move its palm oil sources away from deforestation with a goal of sourcing only 'sustainable' palm oil by 2015.


Indigenous tribes occupy dam in Brazil, demand reparations

(07/27/2010) An indigenous group in Brazil has taken over a hydroelectric dam, which they state has polluted vital fishing grounds and destroyed sacred burial ground. They are demanding reparations for the damage done and that no more dams are built in the region without their prior consent.


Record highs, forest fires, and ash-fog engulf Moscow

(07/27/2010) Moscow and parts of Russia have been hit by record high temperatures and forest fires. Ashen fog from peat forests burning near Moscow has prompted officials to warn elderly and those with heart or bronchial problems to stay inside. Workers should be allowed a siesta to rest in the afternoon, as well, said the Russia's chief health official.


US government fails on climate change

(07/26/2010) Not even intense international pressure, the BP oil spill, worsening floods, or the fact that the last six months have been the warmest on record globally was enough to push US climate legislation through the Senate. In the end the legislation died without a single Republican supporting it and a number of Democrats balking. Democratic Senate leader, Harry Reid, said they would continue to push climate legislation in the fall, but analysts say success then is unlikely given up-coming elections in November.


Illegal logging declining worldwide, but still 'major problem'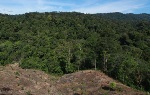 (07/15/2010) A new report by the Chatham House finds that illegal logging in tropical forest nation is primarily on the decline, providing evidence that new laws and international efforts on the issue are having a positive impact. According to the report, the total global production of illegal timber has fallen by 22 percent since 2002. Yet the report also finds that nations—both producers and consumers—have a long way to go before illegal logging is an issue of the past.


Controversial changes to Brazilian forest law passes first barrier

(07/08/2010) An amendment to undermine protections in Brazil's 1965 forestry code has passed it first legislative barrier, reports the World Wide Fund for Nature-Brasil (WWF). Yesterday the amendment passed a special vote in the Congress's Special Committee on Forest Law Changes.


US pledges 136 million dollars to the environment in Indonesia

(07/01/2010) The US has pledged $136 million to environment and climate change initiatives in Indonesia over the next three years reports Reuters. Earlier in the year, Norway pledged over seven times the US amount (one billion US dollars) to fight deforestation in the Southeast Asian country.


Amazon and Atlantic Forest under threat: politicians press to dilute Brazil's forestry law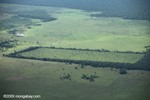 (07/01/2010) A group of Brazilian legislatures, known as the 'ruralistas', are working to change important aspects of the Brazil's landmark 1965 forestry code, undermining forest protection in the Amazon and the Mata Atlantica (also known as the Atlantic Forest) and perhaps heralding a new era of booming deforestation. The ruralistas, linked to big agribusiness and landowners, are taking aim at the part of the forestry code that requires landowners in the Amazon to retain 80 percent of their land area as legal reserves, arguing that the law threatens agricultural development.


Scientists warn that Malaysia is converting tropical forests to rubberwood plantations

(06/24/2010) The Association for Tropical Biology and Conservation (ATBC) has condemned Malaysia's booming practice of converting tropical forests into rubberwood plantations, arguing that the conversion threatens Malaysia's biodiversity, endangered species, and releases significant greenhouse gas emissions.


Rainforest scientists urge UN to correct "serious loophole" by changing its definition of 'forest'

(06/24/2010) The Association for Tropical Biology and Conservation (ATBC) has released a resolution urging the UN to change its definition for 'forest', before the controversial definition undermines conservation efforts, biodiversity preservation, carbon sequestration, and the nascent REDD (Reducing Emissions through Deforestation and forest Degradation).


U.S. farms and forests report draws ire in Brazil; cutting down the Amazon does not mean lower food prices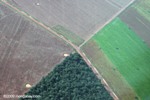 (06/24/2010) Not surprisingly, a US report released last week which argued that saving forests abroad will help US agricultural producers by reducing international competition has raised hackles in tropical forest counties. The report, commissioned by Avoided Deforestation Partners, a US group pushing for including tropical forest conservation in US climate policy, and the National Farmers Union, a lobbying firm, has threatened to erode support for stopping deforestation in places like Brazil. However, two rebuttals have been issued, one from international environmental organizations and the other from Brazilian NGOs, that counter findings in the US report and urge unity in stopping deforestation, not for the economic betterment of US producers, but for everyone.


Environmentalists and indigenous groups condemn plan for six dams in Peruvian Amazon

(06/21/2010) Environmentalists and indigenous groups have come together to condemn a 15 million US dollar plan for six hydroelectric dams in the Peruvian Amazon, signed last week by Brazilian President Luiz Inácio Lula da Silva and Peruvian President, Alan Garcia. While the six dams would produce over 6,000 megawatts, mostly for Brazil, critics say the dams will flood tens of thousands of hectares of rainforest, devastate the lifestyles of a number of indigenous groups, and only serve big Brazilian corporations.


Saving tropical forests helps protects U.S. agriculture, argues campaign

(06/18/2010) Reducing deforestation abroad helps protect the U.S. agricultural sector by ensuring higher prices for commodities and reducing the cost of compliance with expected climate regulations, argues a new report issued by Avoided Deforestation Partners, a group pushing for the inclusion of tropical forests in domestic climate policy, and the National Farmers Union, a farming lobby group.


Voluntary carbon markets plunge in 2009

(06/14/2010) Battered by a faltering world economy and lack of progress on U.S. climate legislation, voluntary carbon markets declined by nearly every measure in 2009, according to the fourth annual State of the Voluntary Carbon Market Report issued today by Ecosystem Marketplace and Bloomberg New Energy Finance.


Indonesian government's promise up in smoke: fires rise by 59 percent

(06/13/2010) The Indonesian government failed to live up to its promises to reduce fires across the tropical nation last year. Instead a 2009 State Environment Report showed a 59 percent rise of fire hotspots from 19,192 in 2008 to 32,416 last year, as reported by The Jakarta Post.


Senate blocks attempt to strip EPA of power to regulate CO2 emissions

(06/10/2010) The U.S. Senate killed an effort to prevent the Environmental Protection Agency (EPA) from regulating greenhouse gas emissions.


EU mandates biofuel environmental standards to protect forests, wetlands

(06/10/2010) The E.U. today moved to establish environmental standards for biofuels used in Europe, requiring biofuels to deliver "substantial reductions" in greenhouse gas emissions and not result in conversion of forests or wetlands, according to a statement from the European Commission.


Peatlands restoration wins support in effort to reduce carbon emissions

(06/10/2010) The body charged with establishing a framework for a global climate treaty will account for emissions from peatlands degradation, a source of roughly 6 percent of greenhouse gas emissions. The decision by the Intergovernmental Panel on Climate Change (IPCC) lays the groundwork for new measures to protect and restore wetlands, says Wetlands International.


Indonesia identifies possible sites for forest conservation pilot project

(06/06/2010) The government of Indonesia has named four forests which could serve as pilot projects for its conservation deal with Norway, according to the Jakarta Post. The deal, including a billion US dollar donation from Norway, is meant to help Indonesia stem rampant deforestation throughout the nation, which has pushed Indonesia to become the world's third highest greenhouse gas emitter.


REDD threatens rights of 350 million local people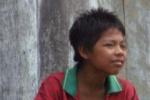 (06/03/2010) Last week the Reducing Emissions from Deforestation and Forest Degradation (REDD) program received a jump start with a four billion US dollar pledge from a number of industrialized nations. Under REDD tropical forest nation will be paid to keep forests standing, however the program—as it currently stands—has provoked concern over the rights of the some 350 million people living in or adjacent to forests. The Accra Caucus on Forests and Climate Change, a coalition of some 100 organizations from 38 countries, has released a report outlining an alternative vision of REDD that would uphold the rights of local and indigenous people while protecting forests.


Corruption could undermine REDD

(06/03/2010) With four billion US dollars pledged last week to kick-start the Reduced Emissions from Deforestation and Forest Degradation (REDD), a new report by Global Witness warns that the funds could do little to stem deforestation if governance and accountability are not improved and corruption tackled. The REDD program provides funds to tropical nations to keep forests standing as a means to sequester carbon.


A total ban on primary forest logging needed to save the world, an interview with activist Glen Barry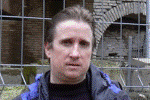 (06/02/2010) Radical, controversial, ahead-of-his-time, brilliant, or extremist: call Dr. Glen Barry, the head of Ecological Internet, what you will, but there is no question that his environmental advocacy group has achieved major successes in the past years, even if many of these are below the radar of big conservation groups and mainstream media. "We tend to be a little different than many organizations in that we do take a deep ecology, or biocentric approach," Barry says of the organization he heads. "[Ecological Internet] is very, very concerned about the state of the planet. It is my analysis that we have passed the carrying capacity of the Earth, that in several matters we have crossed different ecosystem tipping points or are near doing so. And we really act with more urgency, and more ecological science, than I think the average campaign organization."


New protected areas in Brazil contribute to major drop in Amazon deforestation rate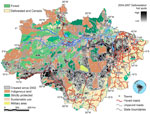 (06/01/2010) Protected areas in the Brazilian Amazon are proving highly effective in reducing forest loss in Earth's largest rainforest, reports a new study based on analysis of deforestation trends in and around indigenous territories, parks, military holdings, and sustainable use reserves. The research, published in the early edition of Proceedings of the National Academy of Sciences, finds that 37 percent of the recent decline in deforestation in the Brazilian Amazon can be attributed to newly established protected areas. Brazil designated some 709,000 square kilometers (274,000 sq mi) of Amazon forest — an area larger than the state of Texas — between 2002 and 2009 under its Amazon Protected Areas Program (ARPA). Meanwhile deforestation in the Brazilian Amazon fell by nearly three-quarters between 2004 and 2009.


Indonesia announces moratorium on granting new forest concessions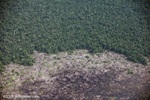 (05/28/2010) With one of the highest rates of deforestation in the world, the world's third largest greenhouse gas emissions due mostly to forest loss, and with a rich biodiversity that is fighting to survive amid large-scale habitat loss, Indonesia today announced a deal that may be the beginning of stopping forest loss in the Southeast Asian country. Indonesia announced a two year moratorium on granting new concessions of rainforest and peat forest for clearing in Oslo, Norway, however concessions already granted to companies will not be stopped. The announcement came as Indonesia received 1 billion US dollars from Norway to help the country stop deforestation.


Norway to provide Indonesia with $1 billion to protect rainforests

(05/19/2010) Norway will provide up to $1 billion to Indonesia to help reduce deforestation and forest degradation, reports The Jakarta Post.


Elephants march in London, trumpeting conservation



(05/17/2010) Although urban Britain is not the native habitat of the Asian elephant, the well-loved pachyderm has invaded London for the summer. Raising awareness and funds for the threatened Asian elephant, 250 fiberglass statues by different artists are being displayed all over London. At the end of the summer the elephants will be auctioned off. All the proceeds from the art parade will go to Elephant Family, a conservation organization whose mission is to save the Asian Elephant from extinction.


Nestle caves to activist pressure on palm oil



(05/17/2010) After a two month campaign against Nestle for its use of palm oil linked to rainforest destruction spearheaded by Greenpeace, the food giant has given in to activists' demands. The Swiss-based company announced today in Malaysia that it will partner with the Forest Trust, an international non-profit organization, to rid its supply chain of any sources involved in the destruction of rainforests. "Nestle's actions will focus on the systematic identification and exclusion of companies owning or managing high risk plantations or farms linked to deforestation," a press release from the company reads, adding that "Nestle wants to ensure that its products have no deforestation footprint."


Climate change devastating lizards worldwide: 20 percent estimated to face extinction



(05/13/2010) Lizards have evolved a variety of methods to escape predators: some will drop their tail if caught, many have coloring and patterning that blends in with their environment, a few have the ability to change their colors as their background changes, while a lot of them depend on bursts of speed to skitter away, but how does a lizard escape climate change? According to a new study in Science they don't. The study finds that lizards are suffering local extinctions worldwide due exclusively to warmer temperatures. The researchers conclude that climate change could push 20 percent of the world's lizards to extinction within 70 years.


Activists lock themselves in Cargill headquarters as new report alleges illegal deforestation

(05/05/2010) Following a damning report from the Rainforest Action Network (RAN) alleging illegal clearing of rainforest in Indonesia by agriculture-giant Cargill, activists have infiltrated Cargill headquarters in Wayzata, Minnesota and refuse to come out until the CEO agrees to meet with them. According to local reports, five activists are locked inside a staircase, while others are protesting outside the building.


US emissions from coal could be stopped in 20 years

(05/03/2010) A new study in Environmental Science and Technology (ES&T) concludes that the US could stop all emissions from coal-fired plants within 20 years time using only existing technologies and some that will be ready within the next decade. Such an accomplishment would go a long way toward lowering the US's carbon emissions and mitigating the impact of climate change, according to the researchers.


World failing on every environmental issue: an op-ed for Earth Day


(04/22/2010) The biodiversity crisis, the climate crisis, the deforestation crisis: we are living in an age when environmental issues have moved from regional problems to global ones. A generation or two before ours and one might speak of saving the beauty of Northern California; conserving a single species—say the white rhino—from extinction; or preserving an ecological region like the Amazon. That was a different age. Today we speak of preserving world biodiversity, of saving the 'lungs of the planet', of mitigating global climate change. No longer are humans over-reaching in just one region, but we are overreaching the whole planet, stretching ecological systems to a breaking point. While we are aware of the issues that threaten the well-being of life on this planet, including our own, how are we progressing on solutions?


Got milk: 3 percent of greenhouse gases from milk production

(04/21/2010) Just less than 3 percent of the world's greenhouse gas emissions come from the production of milk, according to a new study by the UN Food and Agricultural Organization (FAO). Covering dairy producing animals from small nomadic herds to massive industrialized dairy operations, the FAO study factors in the production, processing, and transportation of milk as well as the fertilizer, pesticides, and feed used in the dairy industry. The total rises 4 percent if using dairy animals for meat is included.


Paper company loses green certification after rainforest destruction in Indonesia

(04/18/2010) The Forest Stewardship Council (FSC), a global certifier of sustainably managed forest, has dropped another Indonesian company for the destruction of rainforests. Asia Paper Resources International Limited (APRIL), has had its certification suspended due to evidence of conversion of rainforests for acacia plantations, the destruction of 'High Conservation Value Forest', draining peatlands, as well as continuing conflicts with local communities. The decision was made by the Rainforest Alliances Smartwood, an accreditation program with the FSC.


Nestle shareholder meeting interrupted by Greenpeace orangutans


(04/15/2010) Nestle's shareholder meeting turned raucous today, as Greenpeace protesters were arrested in full-orangutan outfits outside the meeting and inside Greenpeace activists—in a scene out of a spy movie—propelled down from the ceiling and dropped a giant banner and a shower of leaflets above the shareholders' heads. "Nestlé's chair, Peter Brabeck-Letmathe, was explaining how well the company had performed over the last fiscal year when noises were heard up in the roof and leaflets began raining down, not at all unlike a shower of cash," describes a Greenpeace blog entry today.


Cochabamba Climate Conference: the Coca Contradiction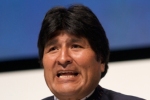 (04/11/2010) In the high stakes game of geopolitics, the small and economically disadvantaged Andean nation of Bolivia has little clout. Now, however, the country's indigenous president Evo Morales wants to establish more of a significant voice on the world stage. Recently, he has turned himself into something of a spokesperson on the issue of climate change. Decrying the failure of world leaders to come to a satisfactory agreement on global warming, he is intent on shaming the Global North into addressing climate change. Whatever Bolivia lacks in terms of political and economic muscle, Morales would like to offset through skilled use of moral persuasion.


Unilever backtracks: may purchase palm oil from Sinar Mas


(04/07/2010) The world's biggest buyer of palm oil, Unilever, says it will again purchase palm oil from PT SMART, a subsidiary of Indonesian company Sinar Mas, if allegations about deforestation and peatland destruction prove untrue, or if Sinar Mas shows it is addressing the issue. Last December, the food and cosmetic giant, Unilever, suspended its $32.6 million contract with Sinar Mas after an independent audit—spurred by a 2008 Greenpeace report—showed that the Indonesian company was involved in the illegal destruction of rainforests and peatlands. Yet the company now seems to be signaling that the contract is back on the table even as it touts its sustainability efforts to the public.


Brazilian cattle giants move toward zero deforestation in the Amazon

(04/07/2010) Brazilian cattle companies are making progress in their effort to map their supply-chains in the Amazon but are still falling short of their commitment to zero deforestation in the region, reports Greenpeace after a meeting at the Brazilian Association of Meat Exporters (ABIEC) in Sao Paulo.


Chaos and the Accord: Climate Change, Tropical Forests and REDD+ after Copenhagen


(04/06/2010) The Copenhagen Accord, forged at COP15 upended international efforts to confront climate change. Never before have 115 Heads of State gathered together at one time, let alone for the singular purpose of crafting a new climate change agreement. Even though the new Accord is still in intensive care, two things are already clear. First, we have entered an entirely new world. And second, tropical forests have the greatest potential to breathe life into the new agreement.


What happened to China?: the nation's environmental woes and its future


(04/01/2010) China has long been an example of what not to do to achieve environmentally sustainability. Ranking 133rd out of 146 countries in 2005 for environmental performance, China faces major environmental problems including severe air and water pollution, deforestation, water-issues, desertification, extinction, and overpopulation. A new article in Science discusses the complex issues that have led to China's environmental woes, and where the nation can go to from here.


Global deforestation slows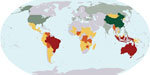 (03/25/2010) Global forest loss has diminished since the 1990s but still remains "alarmingly high", according to a preliminary version of a new assessment from the U.N. Food and Agriculture Organization (FAO). The report, Global Forest Resources Assessment 2010 (FRA 2010), shows that global forest loss slowed to around 13 million hectares per year during the 2000s, down from about 16 million hectares per year in the 1990s. It finds that net deforestation declined from about 8.3 million hectares per year in the 1990s to about 5.2 million hectares per year in the 2000s, a result of large-scale reforestation and afforestation projects, as well as natural forest recovery in some countries and slowing deforestation in the Amazon.


Nestle fiasco continues: Indonesian oil palm planters threaten boycott too


(03/23/2010) Candy and food giant Nestle is finding itself between a rock and a hard place. The online campaign against Nestle continues: today protesters once again posted thousands of negative messages on the company's Facebook page, most demanding that Nestle cut out palm oil linked to deforestation from its products. At the same time, a new problem has cropped up for Nestle: Indonesian oil palm planters are threatening to boycott Nestle products. Proving that the issues surrounding oil palm and deforestation are nothing if not complex: Facebook protestors say they will boycott Nestle if it doesn't cut out all links to Sinar Mas, a company that Greenpeace has linked to deforestation, whereas the Indonesia Palm Oil Growers Association are preparing a boycott if Nestle stops buying from Sinar Mas, according to the Jakarta Post.


El Niño in Venezuela: Hugo Chávez's "Katrina" Moment?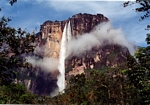 (03/22/2010) Venezuelan President Hugo Chávez has been in power for more than ten years, during which time he has deflected numerous electoral challenges, a recall effort, a coup d'etat and even an oil lock out. A politically adroit statesman, he has demonstrated enormous staying power throughout all these political crises. Yet, Chávez's luck may have finally run out: a devastating El Niño-linked drought has recently ravaged Venezuela and the government has been forced to undertake conservation measures for water and electricity. Hardly amused, some are holding Chávez responsible for the energy crunch and the drought could exact a heavy toll on the Venezuelan president in September's legislative elections.


A new world?: Social media protest against Nestle may have longstanding ramifications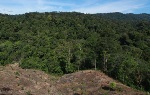 (03/20/2010) The online protest over Nestle's use of palm oil linked to deforestation in Indonesia continues unabated over the weekend. One only needed to check-in on the Nestle's Facebook fan page to see that anger and frustration over the company's palm oil sourcing policies, as well as its attempts to censor a Greenpeace video (and comments online), has sparked a social media protest that is noteworthy for its vehemence, its length, and its bringing to light the issue of palm oil and deforestation to a broader public.


Video: Nestle's attempt to censor Greenpeace palm oil ad backfires

(03/19/2010) In a bold online video, the environmental group Greenpeace cleverly links candy-giant Nestle to oil palm-related deforestation and the deaths of orangutans. Clearly angered over the video, Nestle struck back by having it banned from YouTube and replaced with this statement: "This video is no longer available due to a copyright claim by Société des Produits Nestlé S.A." However Nestle's reaction to the video only spread it far and wide (see the ad below): social network sites like Twitter, Facebook, and Reddit were all flooded with the ad as well as rising criticism against Nestle—one of the world's largest food producers—including calls for boycotts.


Scientists: new study does not disprove climate change threat to Amazon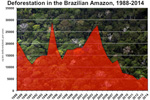 (03/19/2010) Recently, Boston University issued a press release on a scientific study regarding the Amazon's resilience to drought. The press release claimed that the study had debunked the Intergovernmental Panel on Climate Change's (IPCC) theory that climate change could turn approximately 40 percent of the Amazon into savanna due to declining rainfall. The story was picked up both by mass media, environmental news sites (including mongabay.com), and climate deniers' blogs. However, nineteen of the world's top Amazonian experts have issued a written response stating that the press release from Boston University was "misleading and inaccurate".


Analysis shows Borneo can say 'no' to coal power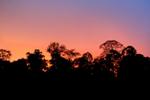 (03/17/2010) Plans for a coal power plant in the Malaysian state of Sabah in northern Borneo have run into stiff opposition. Environmentalists say the coal plant could damage extensive coral reef systems, pollute water supplies, open rainforests to mining, and contribute to global climate change, undercutting Sabah's image as a 'green' destination. The federal government contends that the coal plant is necessary to fix Sabah's energy problems. However, a recent energy audit by the Renewable and Appropriate Energy Laboratory (RAEL) at the University of California Berkeley shows that pollution-intensive coal doesn't have to be in Sabah's future.


Indonesia opens protected rainforests to mining and other developments

(03/16/2010) Indonesian President Susilo Bambang Yudhoyono has issued new regulations, which will allow underground mining in protected areas, according to the Jakarta Post. The new rules will also allow power plants, renewable energy, and transportation such as toll roads in protected forests.


Amazon confusion: new research shows forest is resilient to drought, but is this the whole picture?


(03/15/2010) A drought that happens once in a hundred years had little negative or positive effect on the Amazon rainforest according to a NASA funded study in Geophysical Research Letters. "We found no big differences in the greenness level of these forests between drought and non-drought years, which suggests that these forests may be more tolerant of droughts than we previously thought," said Arindam Samanta, the study's lead author from Boston University.



Page 1 | Page 2 | Page 3 | Page 4 | Page 5 | Page 6 | Page 7 | Page 8 | Page 9 | Page 10