News articles on carbon conservation

---
Mongabay.com news articles on carbon conservation in blog format. Updated regularly.





Microsoft puts price on carbon, buys credits from forest conservation project

(05/09/2013) Microsoft is 'offsetting' some of its greenhouse gas emissions by buying credits generated by a forest conservation project in Kenya.


Scientists discover that marine animals disperse seagrass

(05/09/2013) Lesser known than coral reefs, marine seagrass ecosystems are rich in biodiversity and are powerhouses when it comes to sequestering carbon dioxide. Yet, much remains unknown about the ecology of seagrass beds, including detailed information on how seagrass spread their seeds and colonize new area. Now a recent study in Marine Ecology Progress Series documents that several species of marine animal are key to dispersing seagrass, overturning the assumption that seagrass was largely dispersed by abiotic methods (such as wind and waves).


Debate heats up over California's plan to reduce emissions via rainforest protection


(05/07/2013) As the public comment period for California's cap-and-trade program draws to a close, an alliance of environmental activists have stepped up a heated campaign to keep carbon credits generated by forest conservation initiatives in tropical countries out of the scheme. These groups say that offsets generated under the so-called Reducing Emissions from Deforestation and Degradation (REDD+) mechanism, will undermine efforts to cut emissions as home, while potentially leading to abuses abroad. However supporters of forest conservation-based credits say the program may offer the best hope for saving the world's beleaguered rainforests, which continue to fall at a rate of more than 8 million hectares per year.


Conservation policies that boost farm yields may ultimately undermine forest protection, argues study

(04/17/2013) Rising agricultural profitability due to higher prices, improved crop productivity, and forest conservation itself could make it increasingly difficult for conservation programs tied to payments for ecosystem services to succeed, warns a study published this week in the journal Proceedings of the National Academy of Sciences.


Fighting deforestation—and corruption—in Indonesia


(04/11/2013) The basic premise of the Reducing Emissions from Deforestation and Degradation (REDD+) program seems simple: rich nations pay tropical countries for preserving their forests. Yet the program has made relatively limited progress on the ground since 2007, when the concept got tentative go-ahead during U.N. climate talks in Bali. The reasons for the stagnation are myriad, but despite the simplicity of the idea, implementing REDD+ is extraordinarily complex. Still the last few years have provided lessons for new pilot projects by testing what does and doesn't work. Today a number of countries have REDD+ projects, some of which are even generating carbon credits in voluntary markets. By supporting credibly certified projects, companies and individuals can claim to "offset" their emissions by keeping forests standing. However one of the countries expected to benefit most from REDD+ has been largely on the sidelines. Indonesia's REDD+ program has been held up by numerous factors, but perhaps the biggest challenge for REDD+ in Indonesia is corruption.


6 lessons for stopping deforestation on the frontier


(04/09/2013) In 1984, at the tail end of the Brazilian dictatorship, I took up residence in a frontier town called Paragominas in the eastern Amazon. I went to study rainforests and pasture restoration, but soon became captivated as well by the drama of the frontier itself. Forests were hotly contested among cattle ranchers, smallholder communities, land speculators and more than a hundred logging companies, sometimes with fatal results. If we are to meet rising global demand for food, conserve tropical forests, and mitigate climate change at the pace that is necessary, we must become much better at taming aggressive, lawless tropical forest frontiers where people are making a lot of money cutting forests down.


Improving the rigor of measuring emissions from deforestation, agriculture


(04/03/2013) While much has been written about the potential of reducing greenhouse gas emissions by protecting tropical forests, a proposed program to do just that has been challenged by a number of factors, including concerns about the accuracy of measuring for carbon reductions. Failure to properly account for carbon could undermine the effectiveness of the Reducing Emissions from Deforestation and Degradation (REDD+) program as a tool for mitigating climate change and securing benefits for local people. To help address the technical issues that underpin carbon measurement, the University of California, San Diego (UC San Diego) and the World Wildlife Fund (WWF) have launched a new Certificate in Advanced Terrestrial Carbon Accounting.


Disney buys $3.5M in REDD credits from rainforest conservation project in Peru

(03/20/2013) The Walt Disney Company has purchased $3.5 million dollars' worth of carbon credits generated via rainforest conservation in Peru, reports Point Carbon.


The need to jump-start REDD to save forests


(03/08/2013) At least US$7.3 billion has been pledged for REDD+ over the period from 2008 to 2015, with $4.3 billion pledged for REDD+ readiness during the fast-start period alone (2010-2012). In addition to these funds, private investors, private foundations, and others have been channeling financial support to developing countries for REDD+ and related programs for several years now.


A promising initiative to address deforestation in Brazil at the local level


(03/05/2013) The history of the Brazilian Amazon has long been marked by deforestation and degradation. Until recently the situation has been considered out of control. Then, in 2004, the Brazilian government launched an ambitious program to combat deforestation. Public pressure—both national and international—was one of the reasons that motivated the government to act. Another reason was that in 2004, deforestation contributed to more than 55 percent of Brazil's total greenhouse gas emissions, making Brazil the fourth-largest greenhouse gas emitter in the world.


World Bank REDD+ forest carbon fund gets $180m injection

(01/11/2013) The World Bank's forest carbon fund got a $180 million injection from Finland, Germany and Norway, reports Point Carbon.


The year in rainforests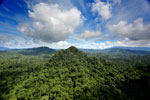 (12/31/2012) 2012 was another year of mixed news for the world's tropical forests. This is a look at some of the most significant tropical rainforest-related news stories for 2012. There were many other important stories in 2012 and some were undoubtedly overlooked in this review. If you feel there's something we missed, please feel free to highlight it in the comments section. Also please note that this post focuses only on tropical forests.


DR Congo gets first validated and verified REDD+ project

(12/20/2012) The Democratic Republic of the Congo (DRC) has its first Reducing Emissions from Deforestation and Degradation (REDD+) project validated and verified under the Verified Carbon Standard (VCS).


Indonesia's big REDD+ project announcement "premature", but moving forward

(12/18/2012) The Indonesian government's announcement at climate talks in Doha that it had approved the country's forest conservation project under its Reducing Emissions from Deforestation and Degradation (REDD+) program was premature, argues a new report from an Indonesian environmental group.


Brazil sues to block unlicensed REDD deal between Irish company and indigenous group

(12/17/2012) Brazil's Attorney General Office has filed a lawsuit against an Irish company and an indigenous group for unlicensed sales of carbon credits generated from an reducing emissions from deforestation and degradation (REDD+) project, reports Reuters Point Carbon.


Reducing the risk that REDD+ will shift conservation funding away from biodiverse forests

(12/10/2012) One of the major concerns about the Reducing Emissions from Deforestation and Degrdatation (REDD+) program is that it could prioritize conservation of high carbon ecosystems like peatlands over high biodiversity landscapes, effectively shifting conservation funding away key wildlife-rich areas. A new paper, published in Tropical Conservation Science, analyzes the issue and suggests approaches that could reduce the potential detrimental impacts of REDD+ on biodiversity.


Indonesia approves first REDD+ project in Borneo

(12/05/2012) The Indonesian government has approved its first REDD+ project to reduce emissions from deforestation and peatlands degradation, reports President Susilo Bambang Yudhoyono's office.


REDD+ negotiations in Doha at impasse, potentially delaying decisions on safeguards another year


(12/03/2012) Negotiations over a program that would pay tropical countries for reducing greenhouse gas emissions from deforestation and degradation — or REDD+ — are stuck at an impasse over how emissions reductions would be verified, reports Ecosystem Marketplace. The disagreement, which has been characterized as a standoff between Brazil, which is potentially a beneficiary of REDD+, and Norway, which is the world's largest funder of tropical forest conservation, could push any final decisions on REDD+ out another year.


Indonesia lost 8.8m ha of forest in the 2000s, generating 7 billion tons of CO2

(12/02/2012) Indonesia's greenhouse gas emissions from deforestation could have been reduced by hundreds of millions of tons had a moratorium on new concessions in high carbon forest areas and peatlands been implemented earlier, reported a researcher presenting at a forests conference on the sideline of climate talks in Doha.


Colombia gets world's first VCS validated and verified REDD project on collective lands

(11/16/2012) A conservation project in Colombia has broken new ground in the world of forest carbon credits. The project, run as partnership between an Afro-indigenous community and a Colombian company, is the first REDD+ project certified under the Verified Carbon Standard (VCS) in Colombia. More importantly, it is also the first certified REDD+ project on community-owned, collectively-titled land.


REDD+ must consider biodiversity, forest livelihoods to have any chance of success

(11/16/2012) Safeguarding biodiversity is a critical component in any plan to mitigate climate change through forest protection, argues a comprehensive new assessment published by the International Union of Forest Research Organizations (IUFRO), the world's largest network of forest scientists.


90 percent of oil palm plantations came at expense of forest in Kalimantan


(10/08/2012) From 1990 to 2010 almost all palm oil expansion in Kalimantan came at the expense of forest cover, according to the most detailed look yet at the oil palm industry in the Indonesian state, published in Nature: Climate Change. Palm oil plantations now cover 31,640 square kilometers of the state, having expanded nearly 300 percent since 2000. The forest loss led to the emission of 0.41 gigatons of carbon, more than Indonesia's total industrial emissions produced in a year. Furthermore the scientists warn that if all current leases were converted by 2020, over a third of Kalimantan's lowland forests outside of protected areas would become plantations and nearly quadruple emissions.


Agriculture causes 80% of tropical deforestation


(09/27/2012) Agriculture is the direct driver of roughly 80 percent of tropical deforestation, while logging is the biggest single driver of forest degradation, says a new report funded by the British and Norwegian governments. The report presents an overview of drivers of deforestation to inform policymakers involved in developing the REDD+ mechanism, an international program that aims to reduce emissions from deforestation and forest degradation.


Commentary: Protecting the people, not the polluters, says Greenpeace

(09/27/2012) Greenpeace is dedicated to ending deforestation and preventing catastrophic climate change. We are often recognized for putting our lives and freedoms on the line to accomplish these goals. In the U.S. alone, Greenpeace is campaigning to save ancient forests, speaking out against the coal industry; mobilizing millions to save the arctic from new oil drilling; and pushing key industries to commit to renewable energy.


Indigenous groups in Panama wait for UN REDD to meet promises


(08/30/2012) A dispute over the implementation of REDD+ (Reducing Emissions from Deforestation and Degradation) in Panama has pitted the United Nations (UN) against the nation's diverse and large indigenous groups. Represented by the National Coordinator of Indigenous Peoples in Panama (COONAPIP), indigenous groups charge that the UN has failed to meet several pledges related to kick-starting REDD+ with their support, including delaying a $1.79 million payment to the group to begin REDD+-related activities. The on-going dispute highlights the perils and complexities of implementing REDD+, especially concerns that the program might disenfranchise indigenous groups who have long been the stewards of their forest territories.


Highest priority conservation sites provide essential services for people too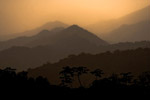 (06/05/2012) Preventing the extinction of the world's most imperiled species would also bring untold benefits to people according to new research in the open-access journal PLoS ONE. Looking at the world's nearly 600 Alliance for Zero Extinction (AZE) sites, the study found that preserving these ecosystems would benefit humans even beyond preserving biodiversity, including safeguarding freshwater, carbon storage, and protecting cultural diversity. AZE sites are identified as habitats containing one or more species listed as Endangered or Critically Endangered by the IUCN Red List, in which the survival of the species is highly dependent on the conservation of the ecosystem in question.


Seagrass beds store 20 billion tons of carbon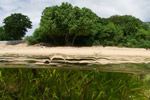 (05/22/2012) Just below the ocean's surface lies a carbon powerhouse: seagrass meadows. New research in Nature Geoscience estimates that the world's seagrass meadows conservatively store 19.9 billion metric tons of carbon, even though the threatened marine ecosystems make up only 0.2 percent of Earth's surface. The findings lend support to the idea that seagrass protection and restoration could play a major role in mitigating climate change.


Amazon tribe becomes first to get OK to sell REDD credits for rainforest conservation

(04/12/2012) An Amazon tribe has become the first indigenous group in the world's largest rainforest to win certification of a forest carbon conservation project, potentially setting a precedent for other forest-dependent groups to seek compensation for safeguarding their native forests.


As world bodies dally, private sector, local governments forge ahead on valuing nature

(03/28/2012) Despite slow progress via the U.N. process and other intergovernmental bodies, national governments, municipalities, and the private sector are moving ahead with initiatives to measure and compensate the value of services afforded by ecosystems, said a leading forestry expert speaking on the sidelines of the Skoll World Forum on Social Entrepreneurship meeting this week in Oxford.


Global rainforest carbon map released online

(03/18/2012) Researchers have posted carbon stock data for the world's tropical forests on ArcGIS Online, a web-based mapping platform developed by Esri.


Colombian community leader talks about REDD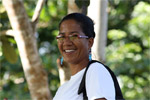 (02/21/2012) A pioneering project to reduce deforestation and forest degradation in a former conflict zone in Colombia has won gold certification under the Climate, Community, and Biodiversity (CCB) standard. The accreditation will help local communities access carbon finance in their efforts to safeguard biologically-rich forests. The project is located in Colombia's Darien region, near the border with Panama. The area is part of the Chocó, the rainforest ecosystem that runs along the Pacific coast of Colombia and Ecuador but has been heavily affected in places by deforestation. Everildys Cordoba is the project's coordinator on the community side. Cordoba grew up in Penaloza, a small town not far from the Caribbean coast of Colombia and the country's border with Panama. But in 1998, she was forcibly displaced by armed actors. Today, she has returned to her land to lead the project.


NASA map reveals the heights of the world's forests

(02/20/2012) The height of a forest is important in a number of different ways. First the taller a forest, the more likely there are important niche habitats in the canopy providing homes to unique species. In addition, a forests' height says something about its ability to sequester carbon: the taller a forest the more carbon it can hold. Now a team of researchers, led by NASA, has created the world's first global map showing the height of the world's forests (click here for interactive map), publishing their findings in the Journal of Geophysical Research.


10 rules for making REDD+ projects more equitable

(02/02/2012) The International Institute for Environment and Development has published a new report on benefit distribution under Reducing Emissions from Deforestation and Forest Degradation (REDD+) programs. The report includes a top ten list of recommendations to ensure REDD+ works for poor communities that live in and around forests.


Indonesia could earn billions from well-designed deforestation-reduction program, finds study

(01/12/2012) Indonesia could have earned $5 billion in revenue and avoided 1 billion tons of carbon dioxide emissions between 2000 and 2005 had a reducing emissions from deforestation and degradation (REDD+) program been in place, reports an assessment published in the journal Proceedings of the National Academy of Science.


REDD advances—slowly—in Durban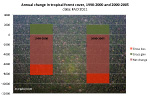 (12/15/2011) A program proposed to reduce greenhouse gas emissions from deforestation and degradation made mixed progress during climate talks in Durban. Significant questions remain about financing and safeguards to protect against abuse, say forestry experts. REDD+ aims to reduce deforestation, forest degradation, and peatland destruction in tropical countries. Here, emissions from land use often exceed emissions from transportation and electricity generation. Under the program, industrialized nations would fund conservation projects and improved forest management. While REDD+ offers the potential to simultaneously reduce emissions, conserve biodiversity, maintain other ecosystem services, and help alleviate rural poverty, concerns over potential adverse impacts have plagued the program since its conception.


Tool to track U.S. REDD+ finance released

(12/09/2011) A new online tool allows anyone to check U.S. government financial pledges made toward reducing emissions from deforestation and forest degradation (REDD+) programs in developing countries.


Yasuni ITT: the virtues and vices of environmental innovation

(12/07/2011) As the 17th Conference of the Parties to the United Nations Framework Convention on Climate Change (UNFCCC) is taking place in Durban, Ecuador has embarked on the development of a project presented as highly innovative. This project targets Yasuni National Park, which has been protected since 1979. Yasuni is home to several indigenous peoples and is a biodiversity hotspot. But it so happens that the park also sits atop a vast oil field of 846 million barrels, representing about 20 percent of the country's oil reserves. The acronym Yasuni ITT stands for Ishpingo-Tambococha-Tiputinin, which are the names of three potential zones for oil extraction.


Jump-starting REDD finance: $3 billion Forest Finance Facility needed to halve deforestation within a decade

(12/06/2011) How to finance a means to reduce deforestation, which contributes emissions equivalent to the entire transport sector combined, has had some encouragement at the UN Climate meeting in Durban this week. An à la carte approach, where no source is ruled out, is emerging, leaving the door open to private sector finance for the first time. And with progress imminent in two other crucial areas of safeguards and reference levels, REDD+, a novel mechanism to halt deforestation, is once more likely to be the biggest winner.


REDD project gets initial go-ahead in Cameroon

(12/05/2011) The government of Cameroon approved a feasibility assessment for the first REDD+ project in the Central African nation, reports the Global Green Carbon Corporation, which is developing the project.


Protections for indigenous rights, biodiversity weakened in latest REDD+ text

(12/04/2011) Safeguards to ensure forest carbon projects protect biodiversity and respect the rights of local and indigenous communities were weakened in the latest draft text on REDD+ at climate talks in Durban, reports CIFOR, a forest policy and research institution. The draft text, which will now move forward to a plenary session for approval, also dropped any decision on financing of REDD+ projects.


Global map of REDD+ projects released

(12/03/2011) The Center for International Forestry Research (CIFOR) on Saturday released a comprehensive map of the world's REDD+ programs. The map includes 340 REDD+ projects, programs, and policies in 52 countries.


REDD+ text for saving forests released in Durban

(12/03/2011) An initial draft text on REDD+ — a proposed mechanism to compensate tropical countries for reducing emissions from deforestation and degradation — has moved forward for discussion and approval at climate talks in Durban.


Carbon piracy, lack of recognition of indigenous rights undermining REDD in Peru, alleges report

(11/30/2011) Lack of meaningful consultation with indigenous communities over forest carbon projects is causing social conflict and undermining efforts to responsibly reduce emissions from deforestation and forest degradation in Peru under the REDD mechanism, argues a new report released during international climate talks in Durban.


Forest carbon projects rake in $178 million in 2010


(09/29/2011) Investors funneled $178 million into forest carbon projects intended to mitigate global climate change last year, according to a new report by Forest Trends' Ecosystem Marketplace. By trading a record 30.1 million tons of carbon dioxide equivalent (MtC02e), the market saw a 48 percent rise over 2009—including a rise in private investors over non-profits as well as greater support for the global program Reduced Emissions from Deforestation and forest Degradation (REDD)—shows that the burgeoning market may be beginning to make good on its promise to provide funds to save forests for their ecosystem services with an initial focus on carbon.


Atlantic Forest stores less carbon due to drastic fragmentation

(09/26/2011) The Atlantic Forest in Brazil is one of the most fragmented and damaged forests in the world. Currently around 12 percent of the forest survives, with much of it in small fragments, many less than 100 hectares. A new study in mongabay.com's open-access journal Tropical Conservation Science finds that the bloodied nature of the Atlantic Forest impacts its capacity to sequester carbon. The study found that 92 percent of the forest stored only half its potential carbon due to fragmentation and edge-effects, which includes damage due to winds and exposure to drought.


Conservationists renew push for 'rainforest bonds'

(09/19/2011) Conservationists are renewing a push for a special class of 'rainforest bonds' to fund efforts to conserve tropical forests.


Australia passes national carbon trading scheme for agriculture, forestry

(08/22/2011) Australia's parliament passed the world's first national carbon trading scheme for credits generated from farming and forestry, reports Reuters.


Lessons from the world's longest study of rainforest fragments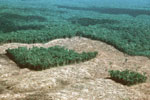 (08/15/2011) For over 30 years, hundreds of scientists have scoured eleven forest fragments in the Amazon seeking answers to big questions: how do forest fragments' species and microclimate differ from their intact relatives? Will rainforest fragments provide a safe haven for imperiled species or are they last stand for the living dead? Should conservation focus on saving forest fragments or is it more important to focus the fight on big tropical landscapes? Are forest fragments capable of regrowth and expansion? Can a forest—once cut-off—heal itself? Such questions are increasingly important as forest fragments—patches of forest that are separated from larger forest landscapes due to expanding agriculture, pasture, or fire—increase worldwide along with the human footprint.


Global forests offset 16% of fossil fuel emissions

(07/14/2011) Between 1990 and 2007 global forests absorbed nearly one-sixth of all carbon released by fossil fuel emissions, reports a new study published in Science. The results suggest forests play an even bigger role in fighting climate change than previously believed.


How do we save Africa's forests?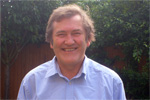 (06/19/2011) Africa's forests are fast diminishing to the detriment of climate, biodiversity, and millions of people of dependent on forest resources for their well-being. But is the full conservation of Africa's forests necessary to mitigate global climate change and ensure environmental stability in Africa? A new report by The Forest Philanthropy Action Network (FPAN), a non-profit that provides research-based advice on funding forest conservation, argues that only the full conservation of African forests will successfully protect carbon stocks in Africa.



Page 1 | Page 2 | Page 3 | Page 4 | Page 5