News articles on brazil

---
Mongabay.com news articles on brazil in blog format. Updated regularly.





Expanding ethanol threatens last remnants of Atlantic Forest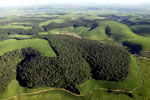 (09/26/2011) Aggressively expanding sugarcane ethanol is putting Brazil's nearly-vanished Atlantic Forest at risk, according to an opinion piece in mongabay.com's open-access journal Tropical Conservation Science. Already down to less than 12 percent of its original extent, the Atlantic Forest—home to over 7,000 species that survive no-where else—is facing a new peril from ethanol, used as an alternative to gasoline and often touted as 'green' or 'environmentally-sustainable'.


Atlantic Forest stores less carbon due to drastic fragmentation

(09/26/2011) The Atlantic Forest in Brazil is one of the most fragmented and damaged forests in the world. Currently around 12 percent of the forest survives, with much of it in small fragments, many less than 100 hectares. A new study in mongabay.com's open-access journal Tropical Conservation Science finds that the bloodied nature of the Atlantic Forest impacts its capacity to sequester carbon. The study found that 92 percent of the forest stored only half its potential carbon due to fragmentation and edge-effects, which includes damage due to winds and exposure to drought.


Tribal leader to the UN: Indigenous peoples of the Amazon are in danger

(09/22/2011) Amazonian indigenous peoples and their traditional territories are living under constant threat.


Amazon deforestation up moderately in August, but forest degradation falls

(09/22/2011) Deforestation in the Brazilian Amazon continues to be slightly higher than this time last year, reports a new bulletin from Imazon, a Brazilian NGO.


Two arrested in connection with murdering Amazon activists

(09/20/2011) Two suspects have been arrested for allegedly taking part in the killing of Amazon activist, José Cláudio Ribeiro da Silva, and his wife, Maria do Espírito Santo da Silva. The men, who are brothers, were arrested after police stormed their remote jungle camp on Sunday in Brazilian state of Para. A third man remains at large.


Loving the tapir: pioneering conservation for South America's biggest animal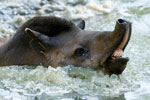 (09/11/2011) Compared to some of South America's megafauna stand-out species—the jaguar, the anaconda, and the harpy eagle come to mind—the tapir doesn't get a lot of love. This is a shame. For one thing, they're the largest terrestrial animal on the South American continent: pound-for-pound they beat both the jaguar and the llama. For another they play a very significant role in their ecosystem: they disperse seeds, modify habitats, and are periodic prey to big predators. For another, modern tapirs are some of the last survivors of a megafauna family that roamed much of the northern hemisphere, including North America, and only declined during the Pleistocene extinction. Finally, for anyone fortunate enough to have witnessed the often-shy tapir in the wild, one knows there is something mystical and ancient about these admittedly strange-looking beasts.


Cute animal picture of the day: baby Bolivian gray titi monkey

(09/07/2011) The Bolivian gray titi monkey (Callicebus donacophilus) is found in a small area of the Amazon in Bolivia and Brazil.


Brazilian court upholds conviction of rancher who murdered an American nun in the Amazon

(09/07/2011) A Brazilian court on Tuesday upheld the conviction of a rancher for ordering the murder of Dorothy Stang, an American nun who fought to protect the Amazon rainforest and rights of small farmers.


62% of deforested Amazon land ends up as cattle pasture

(09/04/2011) 62 percent of the area deforested in the Brazilian Amazon until 2008 is occupied by cattle pasture, reports a new satellite-based analysis by Brazil's National Institute for Space Research (INPE) and its Agricultural Research Corporation (Embrapa).


World's oldest person discovered in Amazon rainforest

(08/31/2011) Maria Lucimar Pereira is arguably the world's oldest living person: a member of the Kaxinawá tribe, Pereira lives in the Brazilian Amazon and will be soon celebrating her 121st birthday, according to Survival International.


Picture of the day: rainbow over the Amazon rainforest

(08/31/2011) While environmentalists have long lamented the destruction of the Amazon rainforest, in recent years deforestation has slowed in Brazil, the country that accounts for the bulk of remaining Amazon forest cover. Annual forest loss has fallen substantially since last peaking in 2004 and even with a small increase this year over last year's record low, deforestation in 2011 will be only a fraction of what it was just five years ago.


Justice delayed: Dorothy Stang's killer appeals

(08/31/2011) Next Tuesday, four Brazilian judges will hear an appeal from a rancher convicted of organizing the 2005 murder of Dorothy Stang, an elderly American nun who worked with small farmers in the Amazon rainforest state of Pará.


Scientists discover massive underground river 13,000 feet beneath the Amazon

(08/25/2011) Researchers at Brazil's National Observatory have discovered evidence of a massive underground river flowing deep beneath the Amazon River, reports the AFP.


Model predicts deforestation hot spots in Brazilian Amazon

(08/25/2011) High rates of deforestation are likely to continue in Pará and Mato Grosso, while federal and especially state conservation units fail to protect Brazil's rainforest.


Photo: new titi monkey discovered in Amazon area under siege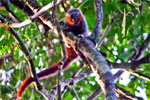 (08/25/2011) A new species of titi monkey has been discovered in the Brazilian Amazon. Found during a 2010 December expedition, this is the second new titi monkey discovered in the Amazon in three years. In 2008 another new titi, dubbed the Caquetá titi, was discovered in the Colombian Amazon, although it was only announced last year. An expedition backed by WWF-Brazil found the new titi between the Guariba River and the Roosevelt River in northwestern part of Mato Grosso, a state of Brazil known as a center of Amazon destruction.


Deforestation in the Brazilian Amazon up moderately over last year

(08/24/2011) Deforestation in the Amazon jumped sharply in some Brazilian states since last year, according to data released in recent weeks by Imazon, a Brazilian NGO that tracks deforestation. Overall deforestation rose 15 percent to 1,532 km2 in the August 2010 through June 2011 period relative to the same months a year earlier, reports Imazon.


Protesters demand end to controversial Amazon dam

(08/23/2011) Protesters in dozens of cities demanded Brazil abandon a plan to build a dam on one of the Amazon's largest tributaries, reports Amazon Watch, an NGO that helped organize the events.


Amazon rainforest communities added to Google Street View

(08/22/2011) Google is adding addresses along sections of the Amazon River and Rio Negro to its Street View service.


Cameratraps take global snapshot of declining tropical mammals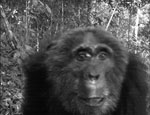 (08/17/2011) A groundbreaking cameratrap study has mapped the abundance, or lack thereof, of tropical mammal populations across seven countries in some of the world's most important rainforests. Undertaken by The Tropical Ecology Assessment and Monitoring Network (TEAM), the study found that habitat loss was having a critical impact on mammals. The study, which documented 105 mammals (nearly 2 percent of the world's known mammals) on three continents, also confirmed that mammals fared far better—both in diversity and abundance—in areas with continuous forest versus areas that had been degraded.


Lessons from the world's longest study of rainforest fragments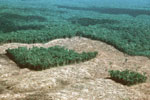 (08/15/2011) For over 30 years, hundreds of scientists have scoured eleven forest fragments in the Amazon seeking answers to big questions: how do forest fragments' species and microclimate differ from their intact relatives? Will rainforest fragments provide a safe haven for imperiled species or are they last stand for the living dead? Should conservation focus on saving forest fragments or is it more important to focus the fight on big tropical landscapes? Are forest fragments capable of regrowth and expansion? Can a forest—once cut-off—heal itself? Such questions are increasingly important as forest fragments—patches of forest that are separated from larger forest landscapes due to expanding agriculture, pasture, or fire—increase worldwide along with the human footprint.


Taking corporate sustainability seriously means changing business culture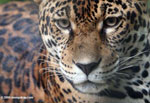 (08/11/2011) As more and more people demand companies to become sustainable and environmentally conscious, many corporations are at a loss of how to begin making the changes necessary. If they attempt to make changes—but fall short or focus poorly—they risk their actions being labeled as 'greenwash'. In addition, if they implement smart changes and self-regulations, but their employees don't buy-in to the process, all their investments will be for nothing. This is where Accountability Now, a young, fresh social responsibility agency, comes in. Clare Raybould, director of Accountability Now, believes companies—large and small—have the potential to change the world for the better, but they simply need a guiding hand to change not just the way a company works, but its culture.


Uncontacted tribe missing after armed drug dealers storm their forest

(08/09/2011) Concern is rising for the welfare of uncontacted natives in the Brazilian Amazon after armed marauders stormed the area where they were last documented. Last week men with rifles and machine guns, believed to be drug traffickers from Peru, overran a remote government guard post run by FUNAI (Brazil's Indigenous Affairs Department) on the Envira River, near the uncontacted indigenous people's location on the border of Brazil and Peru. The uncontacted indigenous people in question made headlines worldwide earlier this year after photos and film of them were released from flyovers.


Science has been nearly silent in Brazil's Forest Code debate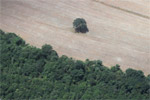 (08/09/2011) A recent push to revise Brazil's forest code has emerged as one of the more contentious political issues in the country, pitting agribuisness against environmentalists trying to preserve the Amazon rainforest. Historically, the forest code has required private landowners to maintain a substantial proportion of natural forest cover on their properties, though the law has often been ignored. While both sides claim to be basing their recommendations on the 'best science' available, Brazilian scientists say they haven't had much of a voice in the debate. In fact, says Antonio Donato Nobre, a researcher at the Amazon Research Institute and Brazil's National Space Research Institute, 'throughout the development of the said revisions, Congress has neither invited nor commissioned a coordinated and serious contribution from the scientific community.'


Satellite data shows slight increase in Amazon deforestation over June last year

(08/03/2011) Deforestation in the Brazilian Amazon rose 17 percent in June compared to the same period a year earlier, reports Brazil's National Institute for Space Research (INPE).


Amazon tribes win support to protect 46 million ha of Amazon forest

(07/21/2011) Indigenous communities working to protect the Amazon rainforest got a boost last week with the launch of a "biocultural conservation corridor" initiative in two regions of Brazil.


Suspects named for assassination of husband and wife activists in Brazil

(07/21/2011) Brazilian authorities have fingered three men for the killing of environmental activist, José Cláudio Ribeiro da Silva, and his wife, Maria do Espírito Santo da Silva, in May. The grisly murders received international attention, since José da Silva was a well known activist against illegal logging in Pará, a state in Brazil that is rife with deforestation and violence.


Environmental protection agency chief: Brazil will do the same to indigenous as 'Australians did to the Aborigines'

(07/17/2011) Curt Trennepohl, president of Brazil's environmental protection agency (IBAMA), caused an uproar last week when he told an Australian TV crew that his agency's role "is not caring for the environment, but to minimize the impact". Later when Trennepohl believed the cameras were off he went on to say Brazilian indigenous tribes would suffer the same fate as Australia's Aborigines, reports Folha de S.Paulo.


Despite moratorium, soy still contributes indirectly to Amazon deforestation

(07/15/2011) Soy expansion in areas neighboring the Amazon rainforest is contributing to loss of rainforest itself, reports a new study published in Environmental Research Letters.


Proposed changes to Brazil's Forest Code could hurt economy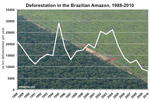 (07/13/2011) Proposed changes to Brazil's Forest Code will hurt Brazilian agriculture, argues a leading conservationist. Carlos Alberto de Mattos Scaramuzza, WWF-Brazil's director for conservation, says the reform bill currently being evaluated by Brazil's Senate could have unexpected economic implications for Brazilian ranchers and farmers. Scaramuzza says a bill that grant amnesty for illegal deforesters and sanctions expanded destruction of the Amazon rainforest would make Brazilian agricultural products less attractive in foreign markets.


Picture of the day: waterfall on the endangered Xingu river

(07/11/2011) Characterized by crystal-clear waters and surrounding by tropical rainforest, the Xingu is considered one of the most beautiful rivers in the Amazon basin. Yet the Xingu is on the brink of destruction due Belo Monte, an $18.5 billion hydroelectric project backed by Brazilian government energy companies; Vale, mining giant; Bertin, one of the largest meat processing firms; and nearly a dozen other companies. The vast majority of Belo Monte's funding comes from the Brazilian Development Bank (BNDES).


BNDES paradox: bank funds both destruction and conservation of indigenous lands

(07/07/2011) At the same time it is funding a dam that will devastate indigenous lands and block the Xingu River, Brazil's National Development Bank (BNDES) may allocate some $14.3 million (BRL 22.3 million) in grants for projects developed within the Kayapo indigenous lands, reports Conservation International.


Prominent scientists condemn proposed changes to Brazil's Forest Code

(07/07/2011) A group of prominent scientists has condemned a bill that will potentially weaken Brazil's environmental laws.


Photo: New mouse species discovered in Brazil

(07/06/2011) Researchers discovered a new species of mouse in Brazil, reports the Chico Mendes Institute for Biodiversity Conservation (ICMBio).


Ranchers using Agent Orange to deforest the Amazon

(07/06/2011) 180 hectares (450 acres) of rainforest in the Brazilian Amazon were defoliated using a potent mix of herbicides dropped by airplane, reports IBAMA, Brazil's environmental law enforcement agency.


Forest Code bill could undermine sustainable growth in the Amazon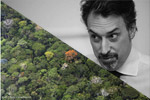 (07/06/2011) In May Brazil's House of Representatives passed a bill that will reform the country's Forest Code, which requires farmers and ranchers in the Amazon to maintain a legal forest reserve amounting to 80 percent of total landholdings. Environmentalists say the bill, which is undergoing revision before heading to the Senate next month, would weaken the forest code, granting amnesty for illegal deforestation of up to 400 hectares per property and allowing clearing of forests along waterways and on hillsides — restrictions meant to limit erosion and damage to watersheds.


Brazilian senator: Forest Code reform necessary to grow farm sector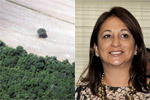 (07/06/2011) Over the past twenty years Brazil has emerged as an agricultural superpower: today it is the largest exporter beef, sugar, coffee, and orange juice, and the second largest producer of soybeans. While much of this growth has been fueled by a sharp increase in productivity resulting from improved breeding stock and technological innovation, Brazil has benefited from large expanses of available land in the Amazon and the cerrado, a grassland ecosystem. But agricultural growth in Brazil has always been limited — at least on paper — by its environmental laws. Under the country's Forest Code, landowners in the Amazon must keep 80 percent of their land forested.


Brazilian government: Amazon deforestation rising

(06/30/2011) Satellite data released today by the Brazilian government confirmed a rise in Amazon deforestation over this time last year.


Deforestation in Brazil's Amazon continues to rise; clearing highest near Belo Monte dam site

(06/17/2011) Deforestation in the Brazilian Amazon continued to rise as Brazil's Congress weighed a bill that would weaken the country's Forest Code, according to new analysis by Imazon.


Bloody June: fifth rural activist assassinated in Brazil this month

(06/16/2011) A rural worker who confronted illegal loggers operating in the Brazilian state of Pará was found murdered near his home, reports the Associated Press. Murdered on the Esperanca landless settlement, his death is likely related to ongoing conflicts between loggers and farmers in the Esperanca community. The victim, Obede Souza, is the fifth person to be murdered this month after standing up to illegal loggers.


Peru cancels massive dam project after years of protests

(06/16/2011) Three years of sustained community opposition have brought down plans for a massive dam on the Madre de Dios River in Peru. Yesterday the Peruvian government announced it was terminating the contract with Empresa de Generación Eléctrica Amazonas Sur (Egasur) to build a 1.5 gigawatt dam, known as the Inambari Dam. The dam was one of six that were agreed upon between Peru and Brazil to supply the latter with energy.


Last chance to see: the Amazon's Xingu River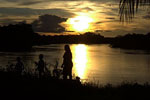 (06/15/2011) Not far from where the great Amazon River drains into the Atlantic, it splits off into a wide tributary, at first a fat vertical lake that, when viewed from satellite, eventually slims down to a wild scrawl through the dark green of the Amazon. In all, this tributary races almost completely southward through the Brazilian Amazon for 1,230 miles (1,979 kilometers)—nearly as long as the Colorado River—until it peters out in the savannah of Mato Grosso. Called home by diverse indigenous tribes and unique species, this is the Xingu River.


Revised Forest Code may cost Brazil climate commitments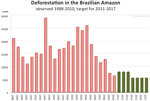 (06/14/2011) The proposed revision of Brazil's Forest Code could prevent the country from meeting its lower emissions target and is unlikely to ease rural poverty, concludes a new study by the Brazil-based Institute of Applied Economic Research (IPEA).


Could palm oil help save the Amazon?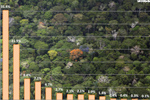 (06/14/2011) For years now, environmentalists have become accustomed to associating palm oil with large-scale destruction of rainforests across Malaysia and Indonesia. Campaigners have linked palm oil-containing products like Girl Scout cookies and soap products to smoldering peatlands and dead orangutans. Now with Brazil announcing plans to dramatically scale-up palm oil production in the Amazon, could the same fate befall Earth's largest rainforest? With this potential there is a frenzy of activity in the Brazilian palm oil sector. Yet there is a conspicuous lack of hand wringing by environmentalists in the Amazon. The reason: done right, oil palm could emerge as a key component in the effort to save the Amazon rainforest. Responsible production there could even force changes in other parts of the world.


Majority of Brazilians reject changes in Amazon Forest Code

(06/11/2011) The vast majority of Brazilians reject a bill that would weaken Brazil's Forest Code, according to a new poll commissioned by green groups.


Rash of murders threatens to silence environmental and social activism in Brazil


(06/10/2011) Authorities in Brazil have sent an elite police force consisting of 60 officers to offer protection to environmental activists in the Amazon after a series of killings, reports the Associated Press. The move comes 10 days after Brazil's Vice President Michel Temer announced the creation of a working group on Amazon violence following the assassinations of three activists in the region in late May. The Brazilian Amazon is no stranger to systemic violence against environmental activists, yet the response from the federal government in the past two weeks is the most significant to date.


Can Brazil meet deforestation, climate goals and still grow its cattle industry?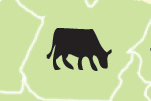 (06/09/2011) Despite environmentalists' efforts to combat "rainforest beef" in the 1980s, pasture expansion for cattle is still the primary cause of deforestation in the Brazilian Amazon, says a new report produced by Brighter Green. While Brazil's investments in agribusiness have made it an agricultural powerhouse—the country is now the world's third-largest exporter of farm commodities after the US and the European Union—unfortunately, two of the Brazil's key products, cattle and soy, are still driving deforestation as well as economic growth. According to Brighter Green's report, researchers estimate that cattle ranching caused 65-70 percent of land clearing in the Amazon between 2000 and 2005.


Forest protection plans failing to address food needs

(06/08/2011) Strategy plans for implementing programs to reduce emissions from deforestation and forest degradation (REDD) are failing to provide details on how they will address forest conversion for agriculture, which in most countries is a major driver of deforestation, argues a new report from the CGIAR Research Program on Climate Change, Agriculture and Food Security (CCAFS) and Lexeme Consulting.


Dutch buy first 'responsible' soy sourced from the Amazon

(06/08/2011) The Dutch food and feed industry has bought the first soy produced under the principles of the Round Table on Responsible Soy (RTRS), a body that aims to bring more socially and environmentally sustainable soy to market.


Brazil's shame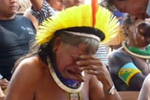 (06/03/2011) As an American I know a lot about shame — the U.S. government and American companies have wrought appalling amounts of damage the world over. But as an admirer of Brazil's recent progress toward an economy that recognizes the contributions of culture and the environment, this week's decision to move forward on the Belo Monte dam came as a shock. Belo Monte undermines Brazil's standing as a global leader on the environment. Recent gains in demarcating indigenous lands, reducing deforestation, developing Earth monitoring technologies, and enforcing environmental laws look more tenuous with a project that runs over indigenous rights and the environment.


Amazon mega-dam gets final approval

(06/01/2011) Brazilian authorities gave final approval to the controversial Belo Monte dam, reports AFP.



Page 1 | Page 2 | Page 3 | Page 4 | Page 5 | Page 6 | Page 7 | Page 8 | Page 9 | Page 10 | Page 11 | Page 12 | Page 13 | Page 14 | Page 15 | Page 16 | Page 17