News articles on brazil

---
Mongabay.com news articles on brazil in blog format. Updated regularly.





Degraded lands hold promise in feeding 9 billion, while preserving forests

(03/29/2012) Making productive use of degraded lands and boosting productivity of small-holder farmers are key to meeting surging global consumption of agricultural products while preserving critical wildlife habitats, said an agricultural expert on the sidelines of the Skoll World Forum for Social Entrepreneurship in Oxford.


Brazil's indigenous affairs ministry: $32B carbon deal not valid

(03/28/2012) An apparent carbon deal between an Irish carbon trading company and an indigenous tribe that sparked outrage in Brazil is "invalid" according to the president of FUNAI, Brazil's indigenous affairs agency.


Belo Monte Dam: A spearhead for Brazil's dam-building attack on the Amazon?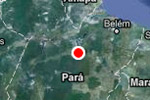 (03/23/2012) Brazil's Belo Monte Dam on the Xingu River is now under construction despite its many controversies. The Brazilian government has launched an unprecedented drive to dam the Amazon's tributaries, and Belo Monte is the spearhead for its efforts. Brazil's 2011-2020 energy-expansion plan calls for building 48 additional large dams, of which 30 would be in the country's Legal Amazon region1. Building 30 dams in 10 years means an average rate of one dam every four months in Brazilian Amazonia through 2020. Of course, the clock doesn't stop in 2020, and the total number of planned dams in Brazilian Amazonia exceeds 60.


Google brings Street View, Maps to the Amazon (photos)

(03/22/2012) Google has posted images of a stretch of rainforest and communities along the Amazon river on its Street View product available via Google Maps. The addition makes it possible to virtually explore communities and ecosystems in Earth's largest tropical forest.


Greenpeace calls for zero deforestation globally by 2020

(03/22/2012) Greenpeace reiterated its call for an end to deforestation in Brazil by 2015 and globally by 2020 during its launch of an awareness-raising expedition down the Amazon River aboard the Rainbow Warrior.


Invasive primates threaten Atlantic Forest natives

(03/19/2012) Scientists have called for the removal of eight invasive primates from Brazil's imperiled Atlantic Forest in a new study published in mongabay.com's open access journal Tropical Conservation Society. The researchers fear that the eight alien monkeys could hurt other species due to increased competition, predation, and possible disease.


International Labor Organization raps Brazil over monster dam

(03/07/2012) The UN's International Labor Organization (ILO) has released a report stating that the Brazilian government violated the rights of indigenous people by moving forward on the massive Belo Monte dam without consulting indigenous communities. The report follows a request last year by the The Inter-American Commission on Human Rights for the Brazilian government to suspend the dam, which is currently being constructed on the Xingu River in the Amazon.


Rally calls on Brazil President to veto new forest code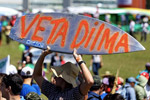 (03/07/2012) A coalition of 200 organizations, known as the Comitê Brasil in Defense of Forests and Sustainable Development, rallied today in Brasilia against proposed changes to Brazil's Forestry Code. The code, which was supposed to be voted on this week but has been delayed to shore up more support, would make changes in over 40-year-old code that some conservationists fear could lead to further deforestation in the Amazon. Protestors called on the President of Brazil, Dilma Rousseff, to veto the bill as it stands now, holding signs exclaiming, "Veta Dilma!" ("Veto it Dilma!").


Brazil delays Forest Code vote

(03/07/2012) Brazil's Congress will delay its vote on a controversial revision to its forest code, which regulates how much forest can be legally chopped down, reports Brazilian state media.


Brazil's plan to cut protected areas for dams faces constitutional challenge

(02/17/2012) Federal public prosecutors in Brazil have challenged a plan to strip protected status from 86,288 hectares of land to make way for five new dams, reports International Rivers. The challenge is set to be heard by Brazil's Supreme Court.


The camera trap revolution: how a simple device is shaping research and conservation worldwide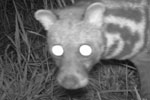 (02/14/2012) I must confess to a recent addiction: camera trap photos. When the Smithsonian released 202,000 camera trap photos to the public online, I couldn't help but spend hours transfixed by the private world of animals. There was the golden snub-monkey (Rhinopithecus roxellana), with its unmistakably blue face staring straight at you, captured on a trail in the mountains of China. Or a southern tamandua (Tamandua tetradactyla), a tree anteater that resembles a living Muppet, poking its nose in the leaf litter as sunlight plays on its head in the Peruvian Amazon. Or the dim body of a spotted hyena (Crocuta crocuta) led by jewel-like eyes in the Tanzanian night. Or the less exotic red fox (Vulpes vulpes) which admittedly appears much more exotic when shot in China in the midst of a snowstorm. Even the giant panda (Ailuropoda melanoleuca), an animal I too often connect with cartoons and stuffed animals, looks wholly real and wild when captured by camera trap: no longer a symbol or even a pudgy bear at the zoo, but a true animal with its own inner, mysterious life.


Photos of the day: a celebration of wetlands (for World Wetlands Day)


(02/02/2012) Forget the groundhogs, February 2nd is also World Wetland Day, commemorating the historic convention of wetlands in Ramsar, Iran in 1971. The Ramsar Treaty was an international agreement meant to address the loss and degradation of wetlands worldwide.


New meteorological theory argues that the world's forests are rainmakers


(02/01/2012) New, radical theories in science often take time to be accepted, especially those that directly challenge longstanding ideas, contemporary policy or cultural norms. The fact that the Earth revolves around the sun, and not vice-versa, took centuries to gain widespread scientific and public acceptance. While Darwin's theory of evolution was quickly grasped by biologists, portions of the public today, especially in places like the U.S., still disbelieve. Currently, the near total consensus by climatologists that human activities are warming the Earth continues to be challenged by outsiders. Whether or not the biotic pump theory will one day fall into this grouping remains to be seen. First published in 2007 by two Russian physicists, Victor Gorshkov and Anastassia Makarieva, the still little-known biotic pump theory postulates that forests are the driving force behind precipitation over land masses.


Brazilian mining company connected to Belo Monte dam voted worst corporation

(01/31/2012) The world's second largest mining company, Vale, has been given the dubious honor of being voted the world's most awful corporation in terms of human rights abuses and environmental destruction by the Public Eye Awards. Vale received over 25,000 votes online, likely prompted in part by its stake in the hugely controversial Brazilian mega-dam, Belo Monte, which is being constructed on the Xingu River. An expert panel gave a second award to British bank Barclay's for speculation on food prices, which the experts stated was worsening hunger worldwide.


Brazil begins preliminary damming of Xingu River as protests continue

(01/19/2012) Damming of the Xingu River has begun in Brazil to make way for the eventual construction of the hugely controversial, Belo Monte dam. The Norte Energia (NESA) consortium has begun building coffer dams across the Xingu, which will dry out parts of the river before permanent damming, reports the NGO International Rivers. Indigenous tribes, who have long opposed the dam plans on their ancestral river, conducted a peaceful protest that interrupted construction for a couple hours.


Deforestation, climate change threaten the ecological resilience of the Amazon rainforest

(01/19/2012) The combination of deforestation, forest degradation, and the effects of climate change are weakening the resilience of the Amazon rainforest ecosystem, potentially leading to loss of carbon storage and changes in rainfall patterns and river discharge, finds a comprehensive review published in the journal Nature.


Peruvian smugglers traffic illegal rainforest timber from Brazil to America

(01/11/2012) An investigation by Brazil's Federal Police has detailed a significant trade of illegally logged rainforest wood by Peruvian nationals making its way from northern Brazil to the U.S. and Mexico, reports O Globo.


Colonization program remains important driver of deforestation in Brazil

(01/10/2012) Government-subsidized colonization of the Amazon rainforest remains an important driver of forest loss in Brazil, but has mixed economic value, argues a paper published in Biological Conservation.


As Amazon deforestation falls, food production rises

(01/09/2012) A sharp drop in deforestation has been accompanied by an increase in food production in the Brazilian state of Mato Grosso, reports a new study published in the journal Proceedings of the National Academy of Science. The research argues that policy interventions, combined with pressure from environmental groups, have encouraged agricultural expansion in already-deforested areas, rather than driving new forest clearing.


Weird carnivorous flower devours worms underground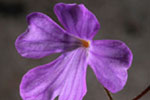 (01/09/2012) A worm measuring only a millimeter in length scoots its way through relatively massive grains of white sand. The worm, known as a nematode or roundworm, is seeking lunch in the form of bacteria. Suddenly, however, its journey is interrupted: it is caught on a large green surface. Unable to wiggle free the worm is slowly digested, becoming lunch itself for an innocuous purple flower called Philcoxia minensis.


The year in review for rainforests


(12/28/2011) 2011 was designated as "Year of the Forests" by the United Nations. While there was relatively little progress on intergovernmental forest protection programs during the year, a lot happened elsewhere. Below is a look at some of the biggest tropical forest-related news stories for 2011. We at mongabay readily acknowledge there were a number of important temperate and boreal forest developments, including Britain's decision not to privatize its forests and the severe drought in Texas, but this article will cover only tropical forest news.


Top 10 Environmental Stories of 2011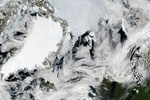 (12/22/2011) Many of 2011's most dramatic stories on environmental issues came from people taking to the streets. With governments and corporations slow to tackle massive environmental problems, people have begun to assert themselves. Victories were seen on four continents: in Bolivia a draconian response to protestors embarrassed the government, causing them to drop plans to build a road through Tipnis, an indigenous Amazonian reserve; in Myanmar, a nation not known for bowing to public demands, large protests pushed the government to cancel a massive Chinese hydroelectric project; in Borneo a three-year struggle to stop the construction of a coal plant on the coast of the Coral Triangle ended in victory for activists; in Britain plans to privatize forests created such a public outcry that the government not only pulled back but also apologized; and in the U.S. civil disobedience and massive marches pressured the Obama Administration to delay a decision on the controversial Keystone XL pipeline, which would bring tar sands from Canada to a global market.


Earth systems disruption: Does 2011 indicate the "new normal" of climate chaos and conflict?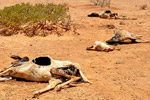 (12/21/2011) The year 2011 has presented the world with a shocking increase in irregular weather and disasters linked to climate change. Just as the 2007 "big melt" of summer arctic sea ice sent scientists and environmentalists scrambling to re-evaluate the severity of climate change, so have recent events forced major revisions and updates in climate science.


Is the Russian Forest Code a warning for Brazil?


(12/19/2011) Brazil, which last week moved to reform its Forest Code, may find lessons in Russia's revision of its forest law in 2007, say a pair of Russian scientists. The Brazilian Senate last week passed a bill that would relax some of forest provisions imposed on landowners. Environmentalists blasted the move, arguing that the new Forest Code — provided it is not vetoed by Brazilian President Dilma Rousseff next year — could undermine the country's progress in reducing deforestation.


Estimating the rich diversity of galling insects

(12/12/2011) How does one estimate the number of tiny, cryptic "galling" insects without finding and describing every one (a task that could take centuries of taxonomic work)? According to a new paper in mongabay.com's open access journal Tropical Conservation Science, you count the plants. Galling insects use plant tissue for development creating a "gall," or abnormal growth on the plant. Such little-known insects include gall wasps, gall midges, aphids, and jumping plant lice. The groups are known to be highly diverse, with over 2,000 species described from the US alone; scientists have previously estimated that there may be as many as 132,000 different species.


Brazil passes controversial Forest Code reform environmentalists say will be 'a disaster' for the Amazon

(12/06/2011) The Brazilian Senate tonight passed controversial legislation that will reform the country's 46-year-old Forest Code, which limits how much forest can be cleared on private lands. Environmentalists are calling the move "a disaster" that will reverse Brazil's recent progress in slowing deforestation in the world's largest rainforests.


Amazon rainforest loss in Brazil drops to lowest ever reported

(12/05/2011) Deforestation in the Brazilian Amazon fell to the lowest level on record between August 2010 and July 2011 according to preliminary data from Brazil's National Institute of Space Research (INPE).


Deforestation and forest degradation slows in Brazil's Amazon since August

(12/02/2011) Deforestation and forest degradation are down moderately from August through October 2011 relative to the same period a year ago, reports a satellite-based assessment released today by Imazon. Imazon's near-real time system found that 512 sq km of rainforest were cleared between Aug 2011 and Oct 2011, the first three months of the deforestation calendar year, which runs from August 1 through July 31. The figure represents a 4 percent decline from the 533 sq km cleared in 2010


Environmental news in review: Keystone pipeline delayed, Dole exits banana project, a rhino goes extinct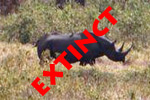 (12/02/2011) November 2011 was a big month for environmental news stories. Topping the list was the Obama Administration's decision to delay the controversial Keystone pipeline which would have carried tar sands oil from Canada to the Gulf Coast. The scheme was vehemently opposed by environmental groups which turned the issue into a litmus test for Obama, whose campaign platform included a promise to take action on greenhouse gas emissions. More than 1,200 protesters were arrested in demonstrations leading up to Obama's decision.


Brazil's Forest Code vote delayed

(11/30/2011) The Brazilian Senate's much-anticipated vote over proposed changes to the country's Forest Code will take place Tuesday December 6, rather than today. The delay will give lawmakers more time to understand pending revisions to the code, which limits the amount of land private landowners can clear and restricts development in ecologically sensitive areas.


Indigenous religious leader murdered in front of his tribe in Brazil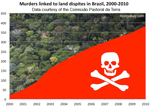 (11/28/2011) Amnesty International has called for an independent investigation of the murder of Nísio Gomes. A religious leader of the Guarani tribe, Gomes was executed by masked gunmen in front of his community earlier this month in the southwestern Brazilian state of Mato Grosso do Sul. Officials believe the gunmen were likely hired by local ranchers, who are embroiled in a land dispute with the Guarani tribe. In addition to killing Gomes, the gunmen allegedly kidnapped three young Guarani.


Brazilian mining giant cuts ties with pig-iron producer over deforestation

(11/27/2011) Brazilian mining giant Vale has cut ties with a pig-iron producer linked to illegal deforestation, reports Reuters.


8 Amazon countries pledge more coordination in rainforest conservation

(11/27/2011) Eight Amazon countries pledged greater cooperation in efforts to protect the world's largest rainforest from deforestation and illegal mining and logging, reports AFP.


Indigenous do not have right to free, prior and informed consultation on Amazon dam, rules Brazilian court

(11/09/2011) Indigenous communities do not have the right to free, prior and informed consultation on the Belo Monte dam because its infrastructure and reservoirs would not be physically located on tribal lands, ruled a Brazilian court.


Indigenous technicians scour Amazonia to help researchers track wildlife populations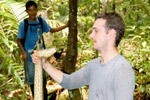 (11/09/2011) Scientists only have so many hands and eyes. That's why ecologists enlisted hundreds of Makushi and Wapishana villagers to record the sights and signs of animals across 48,000 square kilometers of the Amazon basin near the Brazil-Guyana border. In the ongoing project, scientists seek to describe the interactions between indigenous peoples, their environment and the native fauna.


Another anti-logging activist killed in Brazil

(10/28/2011) Another opponent of logging in the Brazilian Amazon was gunned down in the state of Pará, reports AFP.


Occupy Belo Monte: indigenous stage "permanent" protest against Amazon dam in Brazil

(10/27/2011) Hundreds of people are participating in a protest against the controversial Belo Monte dam in Altamira, Brazil, reports Amazon Watch.


Brazil boycotts OAS meeting after sharp human rights rebuke over giant Amazon dam

(10/27/2011) Brazil refused to attend a hearing convened by the Inter-American Commission on Human Rights (IACHR) of the Organization of American States (OAS) over the the controversial Belo Monte dam, reports Amazon Watch, a group campaigning against the hydroelectric project.


Breakthrough technology enables 3D mapping of rainforests, tree by tree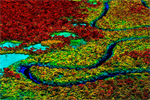 (10/24/2011) High above the Amazon rainforest in Peru, a team of scientists and technicians is conducting an ambitious experiment: a biological survey of a never-before-explored tract of remote and inaccessible cloud forest. They are doing so using an advanced system that enables them to map the three-dimensional physical structure of the forest as well as its chemical and optical properties. The scientists hope to determine not only what species may lie below but also how the ecosystem is responding to last year's drought—the worst ever recorded in the Amazon—as well as help Peru develop a better mechanism for monitoring deforestation and degradation.


World's largest beef company breaks commitment on avoiding Amazon deforestation

(10/19/2011) In a campaign launched in Italy on Wednesday, Greenpeace accused Brazilian beef giant JBS-Friboi of breaking its commitment to exclude cattle connected with illegal deforestation and slave labor from its supply chain.


Belo Monte dam license 'illegal' rules Brazilian federal judge

(10/19/2011) The environmental license for the controversial Belo Monte dam violates the constitutional rights of indigenous communities and is therefore illegal, ruled a federal judge in Brazil on Monday.


Brazil plans $120 billion in infrastructure investments in the Amazon by 2020

(10/19/2011) Brazil's push to expand infrastructure in the Amazon region will require at least 212 Brazilian reals ($120 billion) in public and private sector investment by 2020, reports Folha de Sao Paulo.


Soy moratorium in Amazon maintaining its effectiveness

(10/14/2011) The moratorium on clearing Amazon rainforest for soy farms in Brazil appears to be maintaining its effectiveness for a fifth straight year, reports the Brazilian Association of Vegetable Oil Industries (ABIOVE).


Brazil: Amazon deforestation higher than initially stated

(10/09/2011) Brazil revised upward its estimate of how much Amazon rainforest was destroyed last year, reports the Associated Press.


Animal picture of the day: hyacinth macaw

(10/05/2011) Hyacinth macaws (Anodorhynchus hyacinthinus) are the world's largest macaw. They are found in Brazil, Bolivia, and Paraguay and prefer swamps and wooded savannah over rainforest habitats.


Judge: work must halt on monster dam, Belo Monte

(09/29/2011) The decades-long fight over Brazilian megadam, the Belo Monte, has taken another U-turn after a judge ordered work to stop immediately since the dam would devastate vital fishing grounds for local people. In June the Brazilian government gave a go-ahead to the $11-17 billion dam, despite large-scale opposition from indigenous groups along the Xingu River and international outcry, including a petition signed by 600,000 people.


Forest carbon projects rake in $178 million in 2010


(09/29/2011) Investors funneled $178 million into forest carbon projects intended to mitigate global climate change last year, according to a new report by Forest Trends' Ecosystem Marketplace. By trading a record 30.1 million tons of carbon dioxide equivalent (MtC02e), the market saw a 48 percent rise over 2009—including a rise in private investors over non-profits as well as greater support for the global program Reduced Emissions from Deforestation and forest Degradation (REDD)—shows that the burgeoning market may be beginning to make good on its promise to provide funds to save forests for their ecosystem services with an initial focus on carbon.


Following violent crackdown against protestors, Bolivia puts Amazon road project on ice

(09/27/2011) After a police crackdown against indigenous activists, Bolivian President Evo Morales has suspended a large highway project through the Amazon rainforest. The police reaction—which included tear gas, rounding up protestors en masse, and allegations of violence—resulted in several officials stepping down in protest of the government's handling. Some indigenous people marched 310 miles (498 kilometers) from the Amazon to La Paz to show solidarity against the road, saying they had not been consulted and the project would destroy vast areas of biodiverse rainforest.


Caatinga ecosystem almost wholly ignored in Brazil

(09/26/2011) Tropical dry forests have received little conservation and research attention as compared to their rainforest cousins, leaving these ecosystems to become gravely threatened while still largely unknown to the public and scientists. A new study in mongabay.com's open access journal finds that Caatinga, a seasonally dry tropical forest, is the least-known forest in Brazil.


Expanding ethanol threatens last remnants of Atlantic Forest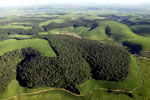 (09/26/2011) Aggressively expanding sugarcane ethanol is putting Brazil's nearly-vanished Atlantic Forest at risk, according to an opinion piece in mongabay.com's open-access journal Tropical Conservation Science. Already down to less than 12 percent of its original extent, the Atlantic Forest—home to over 7,000 species that survive no-where else—is facing a new peril from ethanol, used as an alternative to gasoline and often touted as 'green' or 'environmentally-sustainable'.



Page 1 | Page 2 | Page 3 | Page 4 | Page 5 | Page 6 | Page 7 | Page 8 | Page 9 | Page 10 | Page 11 | Page 12 | Page 13 | Page 14 | Page 15 | Page 16 | Page 17