News articles on birds

---
Mongabay.com news articles on birds in blog format. Updated regularly.





Forgotten species: the cryptic Jerdon's courser



(07/06/2010) According to my Oxford English Dictionary, 'cryptic' means: 'secret, mystical; mysterious; obscure in meaning; enigmatic'. This is the perfect adjective for the rare Indian bird, Jerdon's courser (Rhinoptilus bitorquatus). 'It is not so easy to spot as it is a small bird and when you show the torch it crouches and merges with the surroundings. So we need very good trained eyes to look for them,' Dr. P. Jeganathan recently told mongabay.com.


In the midst of marine collapse will we save our last ocean?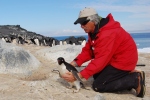 (07/05/2010) Imagine an ocean untouched by oil spills: a sea free of pollution, invasive species, dead zones, and over-exploitation; waters where marine animals exist in natural abundance and play ecological roles undimmed by mankind. Such a place may sound impossible in today's largely depleted oceans, but it exists: only discovered in 1841, the Ross Sea spreads over nearly a million kilometers adjacent to the Antarctic continent. Here killer whales, penguins, sea birds, whales, and giant fish all thrive. However, even with its status as the world's 'last ocean', the Ross Sea has not escaped human impact. Over the last 15 years commercial fisheries have begun to catch one of its most important species in the ecosystem to serve them up on the dinner plates of the wealthy.


Planting figs could save endangered species in Borneo

(06/28/2010) In one of the most remote and undisturbed forests of Borneo, the Maliau Basin in the Malaysian state of Sabah, researchers picked a single fig tree (Ficus caulocarpa) and surveyed the species feeding from it over a 5-day-period. Their findings, published in Tropical Conservation Science, shows that a fig tree over a short period of time feeds a high percentage of endangered species, prompting researchers to recommend replanting figs in disturbed forests as a way to save Borneo's frugivores (fruit-eating species) from extinction.


New protected areas established in Brazil's fragmented Atlantic Forest

(06/17/2010) Brazil has designated an additional 65,070 hectare (161,000 acres) of land to be protected in the Mata Atlantica, or Atlantic Forest. The land is split between four new protected areas and an expansion of a national park.


Fishermen express doubts about coal plant overlooking their fishing grounds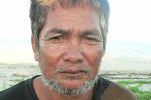 (06/13/2010) Local fishermen in the Malaysian state of Sabah are uncertain of their future, if the government pushes ahead to build a 300 megawatt coal power plant. They have been told they will be moved from their current seaside village to one deeper inland, and while the coal plant will provide manual labor work in its building stages, the fishermen express doubt about the impacts over the long-term effects of the coal plant on their livelihood. "Someone mentioned that maybe we have to move to Sungai Merah, which is quite far from our village. We are also worried because Sungai Merah is not next to the sea like [our village] is," local fishermen, Ali Hia, told Green SURF and Save Sandakan members—two local organizations opposed to the coal plant—who recently visited the seaside village of Kampung Sinakut, site of the proposed coal plant.


The penguin crisis: over 60 percent of the world's penguins threatened with extinction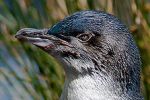 (06/10/2010) Everyone loves penguins. With their characteristic black-and-white 'tuxedo' markings, upright waddle, and childlike stature, penguins seem at once exotic and familiar: exotic because they live far from most human habitations, familiar because they appear in innumerable books and movies. From Mr. Popper's Penguins to Happy Feet, and from March of the Penguins to And Tango Makes Three, penguins pop-up everywhere. The flightless birds have even provided the name and symbol to one of the world's most successful publishing houses. Yet despite their popularity amid the human kingdom, few people seem aware that penguins worldwide are facing an extinction crisis.


'No hope now remains' for the Alaotra grebe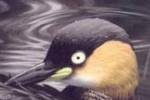 (05/31/2010) World governments have missed their goal of stemming biodiversity loss by this year, instead biodiversity loss has worsened according to scientists and policy-makers, and a little rusty-colored bird, the Alaotra grebe (Tachybaptus rufolavatus) is perhaps a victim of this failure to prioritize biodiversity conservation. Native to a small region in Madagascar, the grebe has been declared extinct by BirdLife International and the IUCN Red List due to several factors including the introduction of invasive carnivorous fish and the use of nylon gill-nets by local fishermen, which now cover much of the bird's habitat, and are thought to have drowned diving grebes. The bird was also poached for food.


Mexico has big role in the illegal parrot trade


(05/30/2010) Juan Carlos Cantu, Director of Defenders of Wildlife's Mexico office, spoke with Laurel Neme on her The WildLife radio show and podcast about the illegal parrot trade in Mexico and how his innovative research into the trade was used by the Mexican Congress to reform that country's Wildlife Law to ban all trade in parrots. The illegal pet trade is probably the second-biggest threat facing parrots in the wild, with only habitat loss rating higher, and the impact is disturbing. Defenders of Wildlife documented this threat in a 2007 landmark study which found between 65,000 and 78,500 parrots are illegally trapped in the wild in Mexico every year.


18,225 new species discovered in 2008

(05/27/2010) In the 2010 State of Observed Species researchers have announced that 18,225 living species were discovered in 2008. In addition, 2,140 new extinct species were discovered byway of fossils.


New bird discovered in Colombia—and released alive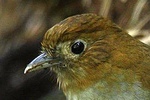 (05/26/2010) Researchers have discovered a new species of antpitta in the montane cloud forests of the Colibri del Sol Bird Reserve in western Colombia. A thrush-like bird, the new cinnamon and gray species was, according to a press release by the American Bird Conservancy (ABC), "captured, banded, measured, photographed, sampled for DNA, and then released alive back into the wild". This is one of only a few incidences in which a new species has been described without 'collecting' an individual (i.e. killing) to provide a model of the species in a museum. The new bird has been named Fenwick's antpitta (Grallaria fenwickorum) after the President of ABC, George Fenwick, and his family.


World's 'number one frog' faces extinction from New Zealand government



(05/26/2010) Archey's frog is a survivor: virtually unchanged evolutionarily for 150 million years, the species has survived the comet that decimated the dinosaurs, the Ice Age, and the splitting of continents. Seventy million years ago New Zealand broke away from Australia, essentially isolating Archey's frog and its relatives from all predatory mammals. Yet, if the New Zealand government has its way this species may not survive the century, let alone the next few decades. The New Zealand government has put forward a controversial proposal to begin opening three of the nation's protected areas to mining: Great Barrier Island, Paparoa National Park, and Coromandel Peninsula where the last populations of Archey's frogs live. According to critics, the government's proposal could push Archey's frog toward extinction, while negatively impacting a number of other endangered species, beloved wild lands, and a nation driven by tourism.


Long-distance seed dispersal and hunting, an interview with Kimberly Holbrook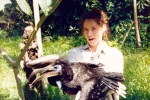 (05/24/2010) Scientists are just beginning to uncover the complex relationship between healthy biodiverse tropical forests and seed dispersers—species that spread seeds from a parent tree to other parts of the forest including birds, rodents, primates, and even elephants. By its very nature this relationship consists of an incredibly high number of variables: how abundant are seed dispersers, which animals spread seeds the furthest, what species spread which seeds, how are human impacts like hunting and deforestation impacting successful dispersal, as well as many others. Dr. Kimberly Holbrook has begun to answer some of these questions.


Photos reveal paradise-like site for coal plant in Borneo



(05/21/2010) With the world's eyes on the environmental catastrophe in the Gulf of Mexico, many are beginning to ponder the rightness of not just America's, but the world's dependence on fossil fuels. Yet large-scale fossil-fuel energy projects continue to march ahead, including one in the Malaysian state of Sabah on Borneo to build a 300 MW coal plant, which has come under fierce opposition from locals (already the project has been forced to move locations twice). The newest proposal will build the coal plant, as photos below reveal, on an undeveloped beach overlooking the Coral Triangle, one of the world's most biodiverse marine environments, with transmission lines likely running through nearby pristine rainforest that are home to several endangered species, including orangutans and Bornean rhinos.


Children prioritize TV, video games over saving the environment

(05/18/2010) When asked to rank what was most important to them children across the world chose watching TV and playing video games ahead of saving the environment, according to an Airbus survey of 10,000 children, ages 5-18, from ten countries. Forty percent of children ranked watching TV and playing video games as most important to them, while 4 percent put 'saving the environment' as number one. Nine percent of the children said that protecting animals was most important to them.


Photos: more new species found in Indonesia's 'lost world'



(05/17/2010) The Foja Mountains on the Indonesian side of New Guinea have proven a biological treasure trove that just keeps spilling riches. Two-and-a-half years ago the region—dubbed Indonesia's 'lost world'—made news globally when researchers announced the discovery of a giant rat: five times the size of the familiar brown rat. New amphibians, birds, and insects have also been found during past expeditions in 2005 and 2007. A collaborative team of Indonesia and international researchers have since returned to the Foja Mountains and found more spectacular species.


Wildlife death toll from BP oil spill likely includes dolphins



(05/13/2010) The oil spill in the Gulf of Mexico is taking its toll on the region's wildlife: brown pelicans, sea turtles, several species of fish, and now dolphins have been found dead. The National Marine Fisheries Service reported today finding six dead dolphins in Louisiana, Mississippi, and Alabama since May 2nd. Officials are saying the deaths could be related to the oil spill or may be due to natural deaths from calving. They are currently testing tissue samples to determine if oil pollution was a cause of death. Dolphins have been observed swimming in oil-stained waters off of Louisiana.


Who's to blame for the oil spill?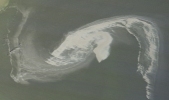 (05/04/2010) America, we deserve the oil spill now threatening the beautiful coast of Louisiana. This disaster is not natural, like the earthquake that devastated Haiti or tsunami that swept Southeast Asia in 2006; this disaster is man-made, American-made in fact, pure and simple. So, while in the upcoming weeks and months—if things go poorly—we may decry the oil-drenched wildlife, the economic loss for the region, the spoiled beeches, the wrecked ecosystems, the massive disaster that could take decades if not longer to recover from, we, as Americans, cannot think smugly that we are somehow innocent of what has happened. You play with fire: you will get burned. You drill for oil 1,500 meters below the surface of the ocean, you open up oil holes across the surface of your supposedly-beloved landscape, sooner or later there will be a spill, and sometimes that spill will be catastrophic.


Gulf oil spill could impact non-coastal songbirds

(05/03/2010) Even though they don't stop over in the Gulf of Mexico, many migrating songbirds could be impacted by the catastrophic oil spill, warns the American Bird Conservancy (ABC). The threats to marine and coastal birds have been well-outlined during the past few days, however birds flying high above the spill could also be vulnerable.


Logging in Tongass rainforest would imperil rare species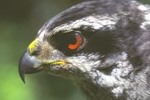 (05/03/2010) According to a letter from three past employees of the Alaska Division of Wildlife Conservation to Sean Parnell, the Governor of Alaska, a proposal to bill logging the Tongass temperate rainforest would threaten two endangered species. In fact, the letter warns that if the bill passes and the company in question, Sealaska, proceeds with logging it is likely the Alexander Archipelago wolf and the Queen Charlotte goshawk would be pushed under the protection of the US Endangered Species Act (ESA).


Oil spill in Gulf of Mexico heading towards full-scale environmental disaster

(04/29/2010) With the news that the amount of oil leaking from below the surface of the Gulf of Mexico could be as much as five times the original estimate put forward by British oil-giant BP, the situation moved from worrisome to desperate.


How hornbills keep Asian rainforests healthy and diverse, an interview with Shumpei Kitamura



(04/26/2010) Hornbills are one of Asia's most attractive birds. Large, colorful, and easier to spot than most other birds, hornbills have become iconic animals in the tropical forests of Asia. Yet, most people probably don't realize just how important hornbills are to the tropical forests they inhabit: as fruit-eaters, hornbills play a key role in dispersing the seeds of tropical trees, thereby keeping forests healthy and diverse. Yet, according to tropical ecologist and hornbill-expert Shumpei Kitamura, these beautiful forest engineers are threatened by everything from forest loss to hunting to the pet trade.


Environmentalists say President of Philippines not deserving of conservation award

(04/13/2010) Filipino environmentalists and religious leaders have expressed shock and anger that Gloria Macapagal-Arroyo, the President of the Philippines, has been chosen to receive a conservation award from the US Congress in Washington, DC today according to the Philippine Daily Enquirer.


Seed dispersal in the face of climate change, an interview with Arndt Hampe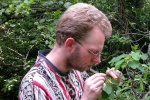 (04/05/2010) Without seed dispersal plants could not survive. Seed dispersal, i.e. birds spreading seeds or wind carrying seeds, means the mechanism by which a seed is moved from its parent tree to a new area; if fortunate the seed will sprout in its new resting place, produce a plant which will eventually seed, and the process will begin anew. But in the face of vast human changes—including deforestation, urbanization, agriculture, and pasture lands, as well as the rising specter of climate change, researchers wonder how plants will survive, let alone thrive, in the future?


First-ever photo of rare and spectacular hummingbird from Colombia

(03/31/2010) A conservationist has taken the first-ever photos of a living Santa Marta Sabrewing (Campylopterus phainopeplus) in the El Dorado Nature Reserve in the Sierra Nevada de Santa Marta in Colombia, reports ProAves, a bird conservation group.


Rockhopper penguins benefit from new park in Argentina



(03/31/2010) Southern rockhopper penguins (Eudyptes chrysocome) are easily distinguished by the spiked plumes on their head, their neon-yellow eyebrows, and red eyes. But these wild-looking penguins are also endangered: the IUCN Red List classifies them as Vulnerable to extinction due to pollution and drowning by fishing nets.


High Arctic species plummeting across the board, others Arctic residents on the rise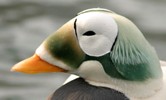 (03/18/2010) Between 1970 and 2004 species populations in the high Arctic have declined by 26 percent, according to the first report by the Arctic Species Trend Index (ASTI). While this may be a natural cycle, scientists are concerned that environmental impacts such as climate change are worsening natural population fluctuations in the high Arctic. Declining species include lemmings, red knot, and caribou. "Rapid changes to the Arctic's ecosystems will have consequences for the Arctic that will be felt globally. The Arctic is host to abundant and diverse wildlife populations, many of which migrate annually from all regions of the globe. This region acts as a critical component in the Earth's physical, chemical, and biological regulatory system," lead-author Louise McRae from the Zoological Society of London (ZSL) said in a press release.


Falklands Dispute: Argentine Sovereignty Won't Solve the Problem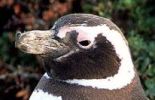 (03/15/2010) With Britain now moving to explore for oil and gas in the Falkland Islands, Argentina has cried foul. Buenos Aires claims that the Falklands, or the Malvinas as Argentines refer to the islands, represent a "colonial enclave" in the south Atlantic. The islands have been a British possession since 1833, and the local inhabitants consider themselves thoroughly British. Yet, Argentina claims the Malvinas as the country inherited them from the Spanish crown in the early 1800s. In 1982 Argentina seized the islands but was later expelled by a British naval force. The war was short but bloody, costing 650 Argentine and 250 British lives.


US Congressman pushes for bird-friendly buildings

(03/11/2010) Birds may see pleasanter skies in the US soon, if Congressman Mike Quigley has his way. Quigley, a democrat from Illinois, has introduced legislation that would require all federal buildings to become bird-friendly, potentially saving the lives of millions of birds every year.


Secrets of the Amazon: giant anacondas and floating forests, an interview with Paul Rosolie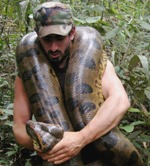 (03/10/2010) At twenty-two Paul Rosolie has seen more adventure than many of us will in our lifetime. First visiting the Amazon at eighteen, Rosolie has explored strange jungle ecosystems, caught anaconda and black caiman bare-handed, joined indigenous hunting expeditions, led volunteer expeditions, and hand-raised a baby giant anteater. "Rainforests were my childhood obsession," Rosolie told Mongabay.com. "For as long as I can remember, going to the Amazon had been my dream […] In those first ten minutes [of visiting], cowering under the bellowing calls of howler monkeys, I saw trails of leaf cutter ants under impossibly large, vine-tangled trees; a flock of scarlet macaws crossed the sky like a brilliant flying rainbow. I saw a place where nature was in its full; it is the most amazing place on earth."


Why seed dispersers matter, an interview with Pierre-Michel Forget, chair of the FSD International Symposium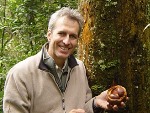 (03/07/2010) There are few areas of research in tropical biology more exciting and more important than seed dispersal. Seed dispersal—the process by which seeds are spread from parent trees to new sprouting ground—underpins the ecology of forests worldwide. In temperate forests, seeds are often spread by wind and water, though sometimes by animals such as squirrels and birds. But in the tropics the emphasis is far heavier on the latter, as Dr. Pierre-Michel Forget explains to mongabay.com. "[In rainforests] a majority of plants, trees, lianas, epiphytes, and herbs, are dispersed by fruit-eating animals. […] As seed size varies from tiny seeds less than one millimetres to several centimetres in length or diameter, then, a variety of animals is required to disperse such a continuum and variety of seed size, the smaller being transported by ants and dung beetles, the larger swallowed by cassowary, tapir and elephant, for instance."


Website seeking 'most wanted' photos and videos of vanishing species

(03/04/2010) Many of the world's most endangered species have never been photographed or caught on film. The not-for-profit website ARKive is hoping to change that. ARKive provides a collection of some of the best photos and video clips of the world's species.


Afghanistan protects 15 additional endangered species

(03/02/2010) Afghanistan's National Environment Protection Agency (NEP) has added 15 species to its Protected Species List, totaling 48 species now under protection. The new species includes the large-billed reed warbler, which was only recently discovered in the Central Asian nation. Fortunately, by law newly discovered species in Afghanistan receive automatic legal protection.


Guyana bans gold mining in the 'Land of the Giants'



(03/01/2010) Guyana has banned gold dredging in the Rewa Head region of the South American country after pressure from Amerindian communities in the area. A recent expedition to Rewa Head turned up unspoiled wilderness and mind-boggling biodiversity. The researchers, in just six weeks, stumbled on the world's largest snake (anaconda), spider (the aptly named goliath bird-eating spider), armadillo (the giant armadillo), anteater (the giant anteater), and otter (the giant otter), leading them to dub the area 'the Land of the Giants'. "During our brief survey we had encounters with wildlife that tropical biologists can spend years in the field waiting for. On a single day we had two tapirs paddle alongside our boat, we were swooped on by a crested eagle and then later charged by a group of giant otters."


How that cork in your wine bottle helps forests and biodiversity, an interview with Patrick Spencer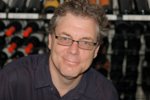 (03/01/2010) Next time you're in the supermarket looking to buy a nice bottle of wine: think cork. Although it's not widely known, the cork industry is helping to sustain one of the world's most biodiverse forests, including a number of endangered species such as the Iberian lynx and the Barbary deer. Spreading across 6.6 million acres in southern Europe (France, Spain, Portugal, and Italy) and northern Africa (Algeria, Morocco, and Tunisia) oak cork trees Quercus suber are actually preserved and protected by the industry.


Where two worlds collide: visiting Tabin Wildlife Reserve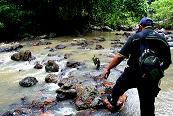 (02/21/2010) The vehicle stopped on the way into Tabin Wildlife Reserve as a troupe of pig-tailed macaques began making their way across the road. In a flash a domestic dog, which may or may not have been 'ownerless', ambushed the group. Chaos erupted as the big predator fell upon the community. As quickly as it began it was all over and the dog was rushing over with an infant monkey in its mouth, leaving the macaques' screeching out their helplessness. As my uncustomary welcome to Tabin Wildlife Reserve shows: the park is a meeting of two worlds. On the left side of the road leading into the reserve is a massive oil palm plantation, on the right is the rainforest and the many species the reserve protects. Tabin, therefore, gives the visitor a unique up-close view of the debate raging in Borneo and throughout much of Southeast Asia over conservation and environment versus oil palm plantations.


Canada creates massive new park in the boreal

(02/09/2010) Last Friday, the government of Canada and the governments of the provinces of Newfoundland and Labrador signed a memorandum of understanding to create a the new Mealy Mountains National Park. Larger than Yellowstone National Park, the new Canadian park will span 11,000 square kilometers making it the largest protected area in Eastern Canada.


Birder captures first footage ever of long whiskered owlet, one of the world's rarest birds

(02/04/2010) It was any birders dream come true: not only to see one of the world's rarest birds, but to discover a new unknown population. Israeli birder, Shachar Alterman, was surveying birds with the UK organization Neotropical Primate Conservation in Peruvian cloud forest when he heard and then saw the long whiskered owlet.


Tales From A Frozen Zoo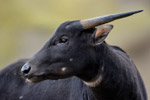 (02/02/2010) A "frozen zoo" is a cryonic or "cold storage" facility for the long term preservation of animal and plant genetic material such as skin cells, DNA, sperm, eggs, and embryos. The first facility of this type was developed by San Diego Zoological Society for the study and preservation of genetic material from endangered animal species from across the globe. The following article is a dialog with Dr. Oliver Ryder, Director of Genetics at the San Diego Zoological Society's Institute for Conservation Research, home of the San Diego Zoo's genetics collection. This piece is intended to read as both an interview and a series of vignettes on the background, goals, and highlights of the San Diego Zoo's genetics collection or "Frozen Zoo"


On World Wetland's Day bad news for America's iconic ducks

(02/02/2010) World Wetland Day 2010 brings with it new research on America's prairie wetlands and bad news for the country's waterfowl. A new study in BioScience finds that America's prairies are greatly susceptible to climate change: a warmer and drier prairie will desiccate wetlands needed by ducks and other waterfowl for food, shelter, and breeding.


The secret life of a Californian pest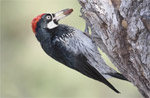 (02/01/2010) The acorn woodpecker is best known for its chortle, which may have inspired Woody the Woodpecker's iconic laugh. But many California residents say there's nothing funny about the hundreds of holes these birds leave outside of homes and businesses while storing acorns for the winter. In early 2009, two housing associations in the retirement community of Rossmoor found themselves at the heart of a national scandal after obtaining a depredation permit to shoot the winged vandals, according to the Los Angeles Times. But researchers on the Hastings Natural History Reserve in Carmel Valley don't see acorn woodpeckers as pests. For more than 40 years, biologists here have studied the ecological soap operas underlying acorn woodpecker social groups to learn why animals choose to cooperate in some situations and not in others.


New possible sighting of Ivory-billed woodpecker raises hope, skepticism

(01/27/2010) A press release came out recently that claimed a new sighting and photographs of the 'extinct' ivory-billed woodpecker. There hasn't been a confirmed sighting of the ivory-billed woodpecker since the 1940s when the last known population lost its habitat to clearcutting. However, the news release has brought excitement, hope, but mostly skepticism among birding blogs.


Giant guano outcroppings win protection as bird habitat in Peru

(01/25/2010) The Peruvian government has moved to protect 33 guano sites—both islands and peninsulas—as well as surrounding waters in a bid to save declining bird populations.


Little more than 10,000 hectares of rainforest remains on Java

(01/24/2010) From 2003-2006, Java lost approximately 2,5000 hectares a year (10,000 hectares of forest in total) according to the Forestry Ministry. Despite the rate of loss being far lower in Java than other Indonesian islands (such as Borneo, Sumatra, and Sulawesi), Java is particularly threatened because there is so little forest left. If the past rate of deforestation occurs from 2007-2010 then by the end of the year conservation organization Pro Fauna predicts only 10,000 hectares of rainforest will remain on the island, leaving a number of unique and endangered species in deep trouble.


Conservation organization, Durrell Wildlife Trust, forced to cut staff due to economic downturn

(01/19/2010) The Durrell Wildlife Trust—which turned fifty last year—has announced that it will be cutting back 10 percent of its workforce, approximately 12-14 positions, due to an ongoing deficit caused by the economic recession.


Photos: park in Ecuador likely contains world's highest biodiversity, but threatened by oil



(01/19/2010) In the midst of a seesaw political battle to save Yasuni National Park from oil developers, scientists have announced that this park in Ecuador houses more species than anywhere else in South America—and maybe the world. "Yasuní is at the center of a small zone where South America's amphibians, birds, mammals, and vascular plants all reach maximum diversity," Dr. Clinton Jenkins of the University of Maryland said in a press release. "We dubbed this area the 'quadruple richness center.'"


Photos: new bird discovered in well-known rainforest in Borneo



(01/14/2010) The Danum Valley Conservation Area in Sabah, Malaysia is a huge draw for tourists and scientists; a research station has been operating in Danum Valley since 1986. But the rainforest still has surprises left: in June two employees with a tour company named Field Guide came upon every ornithologist's dream, a bird species entirely unknown to science.


Breeding area of 'world's least known bird' discovered in Afghanistan



(01/13/2010) Named in 2007 the 'world's least known bird', the large-billed reed warbler has officially lost that title as researchers with the Wildlife Conservation Society (WCS) have discovered its breeding ground in the remote Wakham Corridor in the Pamir Mountains of Afghanistan. "Practically nothing is known about this species, so this discovery of the breeding area represents a flood of new information on the large-billed reed warbler," said Colin Poole, Executive Director of WCS's Asia Program said in a press release.


Housing developments choking wildlife around America's national parks

(01/05/2010) Housing developments within 50 kilometers (31 miles) of America's national parks have nearly quadrupled in sixty years, rising from 9.8 million housing units to 38 million from 1940 to 2000. The explosion of housing developments adjacent to national parks threatens wildlife in a variety of ways, according to a new study in the Proceeding of the National Academy of Sciences (PNAS). "We are in danger of loving these protected areas to death," says co-author Anna Pidgeon as assistant professor at the University of Wisconsin-Madison.


A 'dangerous world' for migratory birds, an interview with Sarah Lehnen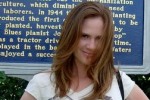 (01/04/2010) Sarah Lehnen has worked with America's rich birdlife for a decade: she has studied everything from songbirds inhabiting dwindling shrub land in Ohio to shorebirds stopping over in the Mississippi Rive alluvial valley, always with an eye towards conservation. Most recently she has been involved in testing migratory birds for avian flu. It may come as a surprise, but American birds are in serious decline. In March of last year, US Secretary of the Interior, Ken Salazar, announced that one-in-three American birds are endangered. Even once common birds are showing precipitous declines. Birds face a barrage of threats, which are only complicated—and heightened—for migratory birds.


Gone: a look at extinction over the past decade



(01/03/2010) No one can say with any certainty how many species went extinct from 2000-2009. Because no one knows if the world's species number 3 million or 30 million, it is impossible to guess how many known species—let alone unknown—may have vanished recently. Species in tropical forests and the world's oceans are notoriously under-surveyed leaving gaping holes where species can vanish taking all of their secrets—even knowledge of their existence—with them.



Page 1 | Page 2 | Page 3 | Page 4 | Page 5 | Page 6 | Page 7 | Page 8 | Page 9