News articles on birds

---
Mongabay.com news articles on birds in blog format. Updated regularly.





Conflict and perseverance: rehabilitating a forgotten park in the Congo


(09/19/2012) Zebra racing across the yellow-green savannah is an iconic image for Africa, but imagine you're seeing this not in Kenya or South Africa, but in the Democratic Republic of Congo (DRC). Welcome to Upemba National Park: once a jewel in the African wildlife crown, this protected area has been decimated by civil war. Now, a new bold initiative by the Frankfurt Zoological Society (FZS), dubbed Forgotten Parks, is working to rehabilitate Upemba after not only decades of conflict but also poaching, neglect, and severe poverty.


Arachnopocalypse: with birds away, the spiders play in Guam


(09/17/2012) The island of Guam is drowning in spiders. New research in the open-access journal PLOS ONE has found that in the wet season, Guam's arachnid population booms to around 40 times higher than adjacent islands. Scientists say this is because Guam, a U.S. territory in the Pacific, has lost its insect-eating forest birds. Guam's forests were once rich in birdlife until the invasion of non-native brown tree snake (Boiga irregularis) in the 1940s decimated biodiverse bird communities. Now, the island is not only overrun with snakes, but spiders too.


Rare birds abound in Brazil's Acre state

(09/17/2012) The Brazilian state of Acre has had little attention by bird-lovers and bird scientists, though it lies deep in the Amazonian rainforest. Now a new survey in mongabay.com's open access journal Tropical Conservation Science by ornithologist, John J. DeLuca, works to build a better picture of rare birds in this largely-neglected region. The work is all the more important as the Brazil-Peru Interoceanic Highway could bring massive changes to the region.


Over 80 species targeted by hunters in Brazil's northeast

(09/17/2012) A new survey of hunting in Brazil's northeastern state of Paraíba, finds that hunters target, often illegally over 80 species for food, the pet trade, medicine, leather, fur, and ornaments. Over half of the species, mainly birds and mammals, are targeted for food, according to the research published in mongabay.com's open access journal Tropical Conservation Science.


Bird diversity at risk if 'agroforests' replaced with farmland


(09/13/2012) Agroforests contain much higher levels of bird diversity than their open agricultural counterparts, according to new research from the University of Utah. If large forests and agroforests continue to be replaced by simple open farms, bird communities will become much less specialized and entire groups may become extinct. Important roles for birds, such as pollination, pest control or seed dispersal, may remain unfilled if ongoing trends toward open agriculture continues and biodiversity decreases.


Pictures: Bolivian park may have the world's highest biodiversity


(09/12/2012) With over 90 species of bat, 50 species of snake, 300 fish, 12,000 plants, and 11 percent of the world's bird species, Madidi National Park in Bolivia may be the world's most biodiverse place, according to new surveys by the the Bolivian Park Service (SERNAP) with aid from the Wildlife Conservation Society (WCS).


Vote for the world's seven wonders of vanishing species

(09/11/2012) The seven wonders of the world is an ancient tradition going back to the 2nd Century BCE. But where those first lists focused on manmade marvels, many 'seven wonders' today also take note of the natural world. Now, a new program by the Alliance for Zero Extinction (AZE) hopes to use the 'seven wonders' concept to highlight imperiled species by allowing people to vote for their favorites.


Photos: camera traps capture wildlife bonanza in Borneo forest corridor


(09/10/2012) Camera traps placed in a corridor connecting two forest fragments have revealed (in stunning visuals) the importance of such linkages for Borneo's imperiled mammals and birds. Over 18 months, researchers with the Sabah Wildlife Department (SWD) and the Danau Girang Field Centre (DGFC) have photographed wildlife utilizing the corridor located in the Lower Kinabatangan Wildlife Sanctuary in Malaysian Borneo.


Teetering on the edge: the world's 100 most endangered species (photos)


(09/10/2012) From the Baishan fir (five left in the world) to the Sumatran rhino (around 250), a new report highlights the world's top 100 most endangered species, according to the the International Union for Conservation of Nature (IUCN) and the Zoological Society of London (ZSL). The list spans the taxonomic gamut, from fungi (Cryptomyces maximus) to amphibians (the Table Mountain ghost frog) to flowers (the Cayman Islands ghost orchid) and much more (see full list at the end of the article).


Private reserve safeguards newly discovered frogs in Ecuadorian cloud forest


(08/28/2012) Although it covers only 430 hectares (1,063 acres) of the little-known Chocó forest in Ecuador, the private reserve las Gralarias in Ecuador is home to an incredible explosion of life. Long known as a birder's paradise, the Reserva las Gralarias is now making a name for itself as a hotspot for new and endangered amphibians, as well as hundreds of stunning species of butterfly and moth. This is because the reserve is set in the perfect place for evolution to run wild: cloud forest spanning vast elevational shifts. "The pacific slope cloud forests [...] are among the most endangered habitats in the world," explains Reserva las Gralarias' founder, Jane Lyons, in a recent interview with mongabay.com.


Bird uses hurricane winds to accelerate flight speed to 100 MPH

(08/24/2012) Migrating Whimbrels — a type of shorebird — may struggle for hours against winds when trying to cross the Caribbean during hurricane season but get a huge boost as they fly out of storms, report researchers from the Center for Conservation Biology in Williamsburg, Virginia.


Animal picture of the day: Critically Endangered macaws

(08/23/2012) Found in only one location in northern Bolivia, the blue-throated macaw (Ara glaucogularis) is thought to number little more than 100 individuals in the wild. However the species is protected from utter extinction by a much larger captive population.


New bird discovered in Colombia imperiled by hydroelectric project

(08/19/2012) In a little-known dry forest in Colombia, scientists have discovered a new species of bird: the Antioquia wren (Thryophilus sernai). First seen in 2010, scientists photographed the new wren and recorded its vocalizations, from which they determined that the wren was brand new to science, according to a new paper in Auk.


New owl species discovered in the Philippines

(08/19/2012) Two new owl species have been described in the Philippines, reports Inquirer News.


Solomon Islands' export of 'captive-bred' birds deemed to be a farce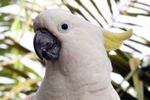 (08/14/2012) Over 68,000 birds listed on CITES (Convention on International Trade in Endangered Species of Wild Fauna and Flora) were exported from the Solomon Islands during 2000-2010 according to a recent report by wildlife-monitoring NGO, TRAFFIC. Although the majority of birds were listed as 'captive-bred,' the report raises the question of whether these species were not in fact taken from the wild.


Cute animal pictures of the day: Humboldt penguin chick meets water

(08/13/2012) Humboldt penguins was found along the western edge of South America in Chile and Argentina. They face a barrage of threats including overfishing, drowning as bycatch, El Nino conditions that affect food availability, and climate change. Significant population declines have led to the species being listed as Vulnerable on the IUCN Red List.


Beautiful new bird discovered in Peruvian cloud forest

(08/07/2012) Four years ago in a remote cloud forest in Peru's Cerros del Sira mountain range, three recently graduated students from Cornell University discovered a never-before-recorded species of black, white, and scarlet bird. Now described in the scientific journal, The Auk, the bird has been dubbed the Sira barbet (Capito fitzpatricki).


Featured video: see the world from the eyes of a cormorant

(07/31/2012) Scientists have succeeded in capturing amazing footage of the imperial cormorant (Phalacrocorax atriceps) diving 150 feet below the ocean's surface—and it's from the bird's point of view!


Cute animal picture of the day: spur-winged lapwing chick

(07/30/2012) A baby spur-winged lapwing (Vanellus spinosus) hatched recently at the Wildlife Conservation Society's Bronx Zoo. Spur-winged lapwings are found throughout sub-Saharan Africa, but some populations breed in the Mediterranean. It is named 'spur-winged' for a spur hidden in its wing, which is uses to fight off predators and defend its chicks.


Cute animal picture of the day: African penguin chick

(07/26/2012) Found along the coast of southern Africa, the African penguin (Spheniscus demersus) is listed as Endangered by the IUCN Red List largely due to overfishing, which is decreasing the penguins' prey species, and oil pollution. Two oil spills in the last ten years have oiled over 30,000 African penguins.


Over 500 dead penguins wash up in Brazil, cause under investigation

(07/17/2012) In recent weeks, 512 Magellanic penguins (Spheniscus magellanicus) have washed up dead in Brazilian state of Rio Grande do Sul. Although badly composed, researchers do not see any obvious signs why the penguins died, especially in such numbers. Marine biologists are currently performing autopsies on carcasses and hope to determine cause of death within a few weeks.


Animal picture of the day: flamingos take flight in the Bahamas

(07/17/2012) Scientists have banded nearly 200 American flamingos (Phoenicopterus ruber) in the Inagua National Park in the Bahamas in order to monitor the long-term population.


Still time to save most species in the Brazilian Amazon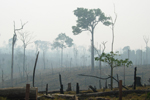 (07/12/2012) Once habitat is lost or degraded, a species doesn't just wink out of existence: it takes time, often several generations, before a species vanishes for good. A new study in Science investigates this process, called "extinction debt", in the Brazilian Amazon and finds that 80-90 percent of the predicted extinctions of birds, amphibians, and mammals have not yet occurred. But, unless urgent action is taken, the debt will be collected, and these species will vanish for good in the next few decades.


Animal picture of the day: the greater roadrunner

(07/12/2012) Charging at speeds up to 26 miles an hour (42 kilometers), the greater roadrunner (Geococcyx californianus) chases down prey like lizards and snakes. It is listed as Least Concern by the IUCN Red List, and is found across the Southwestern U.S. Although the greater roadrunner is capable of flight, it prefers racing along the ground.


Pictures of the day: LEGO animals storm Bronx Zoo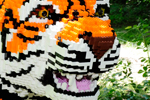 (07/10/2012) LEGO animals are debuting next to the real things at the Wildlife Conservation Society's Bronx Zoo this summer. LEGO artists have created a menagerie of animals including lemurs, a tiger, hornbills, rhinos, gorillas, flamingoes, a giraffe, and a zebra. The exhibition runs until September 3rd. "The safari brings to life the challenges faced by wildlife due to habitat loss and real threats to their survival. The goal of the program is to connect young minds to nature and inspire visitors to help build a future for wildlife," the Bronx Zoo says in a press release.


Google Earth used to discover unknown forest in Angola, scientists find it full of rare birds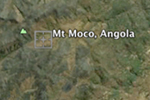 (07/09/2012) An expedition, followed up by some computer hunting on Google Earth, has discovered large remnants of old growth forest, including thriving bird communities, in the mountains of Angola. The Namba Mountains in Angola were expected to contain around 100 hectares of forest, but an on-the-ground survey, coupled with online research, has discovered numerous forest fragments totaling around 590 hectares in the remote mountains, boosting the chances for many rare species.


96 percent of the world's species remain unevaluated by the Red List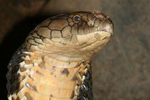 (06/28/2012) Nearly 250 species have been added to the threatened categories—i.e. Vulnerable, Endangered, and Critically Endangered—in this year's update of the International Union for Conservation of Nature's (IUCN) Red List. The 247 additions—including sixty bird species—pushes the number of threatened species globally perilously close to 20,000. However to date the Red List has only assessed 4 percent of the world's known species; for the other 96 percent, scientists simply don't know how they are faring.


World's only 300 Narcondam hornbills threatened by radar facility off India

(06/27/2012) A plan to build a radar installation on a remote island puts the world's only population of some 300 Narcondam Hornbills (Aceros narcondami) at risk, warns Conservation India.


Animal picture of the day: the beautiful black-necked swan (and babies)

(06/12/2012) The black-necked swan (Cygnus melancoryphus) is South America's largest waterfowl, but the smallest of the world's swans. When newborn, babies, who are called cygnets, often ride on their parents back for safety.


B95, the great survivor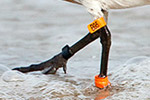 (06/11/2012) He is so long-lived that he has surpassed all expectations, touching hearts throughout the American continent, bringing together scientists and schools, inspiring a play and now even his own biography. B95 is the name of a rufus red knot (Calidris canutus rufus), a migratory bird that in his annual journeys of 16,000 kilometers (9,940 miles) each way from the Canadian Arctic to Tierra del Fuego, in Argentina, has flown a distance bigger than the one between the Earth and Moon.


Why bird droppings matter to manta rays: discovering unknown ecological connections

(06/04/2012) Ecologists have long argued that everything in the nature is connected, but teasing out these intricate connections is not so easy. In fact, it took research on a remote, unoccupied island for scientists to discover that manta ray abundance was linked to seabirds and thereby native trees.


Herp paradise preserved in Guatemala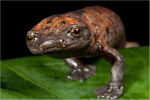 (05/29/2012) Fifteen conservation groups have banded together to save around 2,400 hectares (6,000 acres) of primary rainforest in Guatemala, home to a dozen imperiled amphibians as well as the recently discovered Merendon palm pit viper (Bothriechis thalassinus). The new park, dubbed the Sierra Caral Amphibian Reserve, lies in the Guatemalan mountains on the border with Honduras in a region that has been called the most important conservation area in Guatemala.


Featured video: baby hornbills grow up in a jar

(05/29/2012) A researcher in Malaysia has captured footage of Oriental pied hornbills (Anthracoceros albirostris) raising chicks in an earthen jar in the Kenyir rainforest of Malaysia. The first video shows the father Oriental pied hornbill feeding the chicks, while the second shows a chick leaving its nest.


Island bat goes extinct after Australian officials hesitate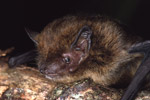 (05/23/2012) Nights on Christmas Island in the Indian Ocean will never again be the same. The last echolocation call of a tiny bat native to the island, the Christmas Island pipistrelle (Pipistrellus murrayi), was recorded on August 26th 2009, and since then there has been only silence. Perhaps even more alarming is that nothing was done to save the species. According to a new paper in Conservation Letters the bat was lost to extinction while Australian government officials equivocated and delayed action even though they were warned repeatedly that the situation was dire. The Christmas Island pipistrelle is the first mammal to be confirmed extinct in Australia in 50 years.


Tribe partners to protect Argentina's most endangered forest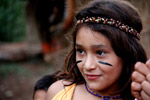 (05/17/2012) Last month, three Guarani communities, the local Argentine government of Misiones, and the UK-based NGO World Land Trust forged an agreement to create a nature reserve connecting three protected areas in the fractured, and almost extinct, Atlantic Forest. Dubbed the Emerald Green Corridor, the reserve protects 3,764 hectares (9,301 acres) in Argentina; although relatively small, the land connects three protected other protected areas creating a combined conservation area (41,000 hectares) around the size of Barbados in the greater Yaboti Biosphere Reserve. In Argentina only 1 percent of the historical Atlantic Forest survives.


Animal picture of the day: the boat-billed heron

(05/16/2012) Boat-billed herons (Cochlearius cochlearius) are found in Central and South America, as far north as Mexico and as far south as Argentina. A notably bizarre heron, the species is the only member of the genus Cochlearius. Like many heron species it feeds on a wide variety of freshwater and terrestrial animals.


Wildlife in the tropics plummets by over 60 percent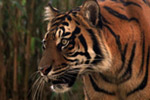 (05/15/2012) In 48 years wildlife populations in the tropics, the region that holds the bulk of the world's biodiversity, have fallen by an alarming 61 percent, according to the most recent update to the Living Planet Index. Produced by the World Wide Fund for Nature (WWF) and the Zoological Society of London (ZSL), the index currently tracks almost 10,000 populations of 2,688 vertebrate species (including mammals, birds, reptiles, amphibians, and fish) in both the tropics and temperate regions.


Picture: Happy migratory bird day

(05/13/2012) May 12-13 is World Migratory Bird Day for 2012.


Scientists count penguins by satellite, find twice as many as expected (photos)

(04/14/2012) The population of emperor penguins in Antarctica is nearly twice as high as previously estimated according to a new satellite-based assessment.


Baby boom: 18 of the world's rarest duck born

(04/06/2012) The global population of one of the world's rarest birds just increased 43 percent. The Durrell Wildlife Conservation Trust is reporting that 18 Madagascar pochards — the world's rarest duck — hatched and are now being reared at a facility in Madagascar. The breeding program is a joint effort between Durrell, the Wildfowl & Wetlands Trust (WWT), the Peregrine Fund, Asity Madagascar and the Government of Madagascar.


Turkey's rich biodiversity at risk


(03/28/2012) Turkey: the splendor of the Hagia Sophia, the ruins of Ephesus, and the bizarre caves of the Cappadocia. For foreign travelers, Turkey is a nation of cultural, religious, and historic wonders: a place where cultures have met, clashed, and co-created. However, Turkey has another wealth that is far less known: biodiversity. Of the globe's 34 biodiversity hotspots, Turkey is almost entirely covered by three: the Caucasus, the Irano-Anatolian, and the Mediterranean. Despite its wild wealth, conservation is not a priority in Turkey and recent papers in Science and Biological Conservation warn that the current development plans in the country, which rarely take the environment into account, are imperiling its species and ecosystems.


Over 5,000 vital biodiversity sites remain unprotected

(03/22/2012) A recent study has found that half of the world's Important Bird Areas (IBAs) and Alliance for Zero Extinction (AZE) sites remain unprotected, leaving many endangered species, some on the verge of extinction, gravely vulnerable to habitat loss. Published in the open access journal PLoS ONE, the study urges governments to focus on expanding protected areas to cover the species that need it most.


Animal photos of the day: the most elusive bird in the world?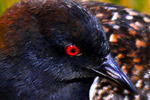 (03/12/2012) Few people have ever laid eyes on the Junin rail (Laterallus tuerosi). Located in a single lake in Peru, the well-camouflaged bird hides spends its time deep in marshes to avoid predators. This behavior has also allowed to largely avoid human onlookers, making it one of the world's most difficult birds to observe.


Meet the dinosaur that looks like a crow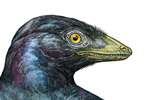 (03/08/2012) The more we discover about dinosaurs, the more these "terrible lizards" resemble otherworldly birds. None more so than the microraptor, which paleontologists have meticulously reconstructed in a paper in Science. Not only was the microraptor about the size of a modern-day crow, it looked very crow-like according to paleontologists, even down to the discovery that it sported dark iridescent feathers, the first yet recorded in nature.


International Bird Area in Kenya saved from conversion into biofuel crop

(02/29/2012) A campaign by NGO Nature Kenya has saved the Dakatcha Woodland Important Bird Area (IBA) from destruction for planting biofuel crops, reports BirdLife International. Located near Kenya's eastern coastline, the forest is home to two IUCN Red List Endangered species, Clarke's weaver (Ploceus golandi) and sokoke pipit (Anthus sokokensis), both of which are imperiled by habitat loss. The plan to covert 10,000 hectares of the forest in jatropha, used for biofuels, was recently rejected by Kenya's National Environment Management Authority (NEMA).


Paleontologists reconstruct extinct, "elegant" penguin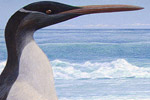 (02/27/2012) Around 25 million years ago a penguin with a long, sharp beak and massive flippers lived in a New Zealand that was almost entirely underwater. The bird, named Kairuku after a Maori word that means "diver who returns with food," was first discovered in 1977, but has only recently been reconstructed by scientists in a study in the Journal of Vertebrate Paleontology.


Birders beware: climate change could push 600 tropical birds into extinction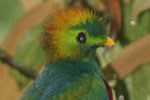 (02/21/2012) There may be less birds for birders to see in the world as the planet warms. Climate change, in combination with deforestation, could send between 100 and 2,500 tropical birds to extinction before the end of century, according to new research published in Biological Conservation. The wide range depends on the extent of climate and how much habitat is lost, but researchers say the most likely range of extinctions is between 600 and 900 species, meaning about 10-14 percent of tropical birds, excluding migratory species.


The camera trap revolution: how a simple device is shaping research and conservation worldwide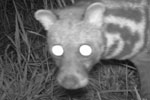 (02/14/2012) I must confess to a recent addiction: camera trap photos. When the Smithsonian released 202,000 camera trap photos to the public online, I couldn't help but spend hours transfixed by the private world of animals. There was the golden snub-monkey (Rhinopithecus roxellana), with its unmistakably blue face staring straight at you, captured on a trail in the mountains of China. Or a southern tamandua (Tamandua tetradactyla), a tree anteater that resembles a living Muppet, poking its nose in the leaf litter as sunlight plays on its head in the Peruvian Amazon. Or the dim body of a spotted hyena (Crocuta crocuta) led by jewel-like eyes in the Tanzanian night. Or the less exotic red fox (Vulpes vulpes) which admittedly appears much more exotic when shot in China in the midst of a snowstorm. Even the giant panda (Ailuropoda melanoleuca), an animal I too often connect with cartoons and stuffed animals, looks wholly real and wild when captured by camera trap: no longer a symbol or even a pudgy bear at the zoo, but a true animal with its own inner, mysterious life.


Photos of the day: a celebration of wetlands (for World Wetlands Day)


(02/02/2012) Forget the groundhogs, February 2nd is also World Wetland Day, commemorating the historic convention of wetlands in Ramsar, Iran in 1971. The Ramsar Treaty was an international agreement meant to address the loss and degradation of wetlands worldwide.


Supernatural beliefs keep hunting sustainable on Indonesian island

(02/02/2012) How do indigenous communities hunt without pushing target species to local extinction? In other words, how have communities retained sustainable practices over countless generations. One answer is given in a new study by the Center for International Forestry Research (CIFOR) and the Center for International Research in Agronomy and Development (CIRAD): supernatural beliefs. Looking at a community of indigenous people on the Indonesian island of Seram, researchers found that supernatural hunting beliefs ensured animals never vanished for good.



Page 1 | Page 2 | Page 3 | Page 4 | Page 5 | Page 6 | Page 7 | Page 8 | Page 9