News articles on biodiversity

---
Mongabay.com news articles on biodiversity in blog format. Updated regularly.





Pictures: 441 new species described in the Amazon rainforest since 2010

(10/25/2013) Scientists described at least 441 previously unknown species from Amazon rainforest between 2010 and 2013, according a new report from the World Wildlife Fund (WWF).


Scientists discover cocoa frog and 60 other new species in remote Suriname (photos)


(10/11/2013) In one of the most untouched and remote rainforests in the world, scientists have discovered some sixty new species, including a chocolate-colored frog and a super-mini dung beetle. The species were uncovered in Southeastern Suriname during a Rapid Assessment Program (RAP); run by Conservation International (CI), RAPS involve sending teams of specialists into little-known ecosystems to record as much biodiversity as they can in a short time. In this case, sixteen researchers from around the world had about three weeks to document the region's biodiversity.


Over 100 scientists warn Ecuadorian Congress against oil development in Yasuni


(10/03/2013) Over 100 scientists have issued a statement to the Ecuadorian Congress warning that proposed oil development and accompanying roads in Yasuni National Park will degrade its "extraordinary biodiversity." The statement by a group dubbed the Scientists Concerned for Yasuni outlines in detail how the park is not only likely the most biodiverse ecosystems in the western hemisphere, but in the entire world. Despite this, the Ecuadorian government has recently given the go-ahead to plans to drill for oil in Yasuni's Ishpingo-Tambococha-Tiputini (ITT) blocs, one of most remote areas in the Amazon rainforest.


'Ecological Armageddon': mammals vanish entirely from forest fragments after 25 years


(09/26/2013) As tropical forests worldwide are increasingly cut into smaller and smaller fragments, mammal extinctions may not be far behind, according to a new study in Science. Tracking native smalls mammals in Chiew Larn Reservoir, Thailand for over 25 years, scientists found a stunning and rapid decline in mammal populations, until most forests were almost completely emptied of native mammals.


Malaysia clearcutting forest reserves for timber and palm oil


(09/26/2013) In July Bikam Permanent Forest Reserve in Malaysia's Perak state was degazetted, allowing the forest to be clearcut for an oil palm plantation. Only after the forest was lost, did the Forest Research Institute Malaysia (FRIM) announce that it had contained the last stands of keruing paya (Dipterocarpus coriaceus) on the Malay peninsula, a large hardwood tree that's classified as Critically Endangered on the IUCN Red List. The species is now reportedly extinct in Malaysia, although may still be found in Indonesia. However, the degazettement of the 400-hectare Bikam Forest Reserve wasn't an abnormality, according to activists. Since 2009, over 9,000 hectares of Permanent Forest Reserves have been degazetted in northwestern state, wiping out not just trees, but undercutting protected mammals and birds while threatening watersheds.


Climate change could kill off Andean cloud forests, home to thousands of species found nowhere else


(09/18/2013) One of the richest ecosystems on the planet may not survive a hotter climate without human help, according to a sobering new paper in the open source journal PLoS ONE. Although little-studied compared to lowland rainforests, the cloud forests of the Andes are known to harbor explosions of life, including thousands of species found nowhere else. Many of these species—from airy ferns to beautiful orchids to tiny frogs—thrive in small ranges that are temperature-dependent. But what happens when the climate heats up?


Photo essay: India's Western Ghats is a haven for endemic amphibians


(09/16/2013) The Western Ghats are a globally recognized repository of biological diversity for our planet. We know very little about most species found here, particularly the ecologically sensitive and spectacularly beautiful 179 amphibians. Astonishingly, 87% of all Western Ghats frogs are endemic and found nowhere else on the planet. Our collaborative research project with Drs Paul Robbins and Ashwini Chhatre examining biodiversity in production landscapes of Ghats unearthed some spectacular amphibians in 2013.


Mesoamerican Reef needs more local support, says report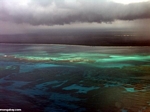 (09/13/2013) From massive hotel development through the agriculture industry, humans are destroying the second largest barrier reef in the world: the Mesoamerican Reef. Although global climate change and its effects on reefs via warming and acidification of coastal waters have made recent headlines, local human activities may destroy certain ecosystems before climate change has a chance to do it. The harmful effects of mining, agriculture, commercial development, and fishing in coastal regions have already damaged more than two-thirds of reefs across the Caribbean, in addition to worsening the negative effects of climate change.


Global warming may 'flatten' rainforests

(09/12/2013) Climate change may push canopy-dwelling plants and animals out of the tree-tops due to rising temperatures and drier conditions, argues a new study published in Proceedings of the Royal Society B. The development may be akin to 'flattening' the tiered vegetation structure that characterizes the rainforest ecosystem.


Loose laws threaten Australia's wildlife


(09/09/2013) Kookaburras, koalas and kangaroos—Australia is well known for its charismatic animals and vast, seemingly untamable, wild spaces. But throughout the country, the national parks and reserves that protect these unique animals and ecosystems have come under increasing threat. New rules and relaxed regulations, which bolster immediate economic growth, are putting pressure on Australia's already-threatened biodiversity.


Scientists outline how to save nearly 70 percent of the world's plant species

(09/05/2013) In 2010 the Convention on Biological Diversity (CBD) pledged to set aside 17 percent of the world's land as protected areas in addition to protecting 60 percent of the world's plant species—through the Global Strategy for Plant Conservation (GSPC)—by 2020. Now a new study in Science finds that the world can achieve both ambitious goals at the same time—if only we protect the right places. Looking at data on over 100,000 flower plants, scientists determined that protecting 17 percent of the world's land (focusing on priority plant areas) would conserve 67 percent of the world's plants.


Featured video: 'this is day one for the olinguito'

(09/04/2013) Last month scientists unveiled a remarkable discovery: a new mammal in the order Carnivora (even though it mostly lives off fruits) in the Andean cloud forests. This was the first new mammal from that order in the Western Hemisphere since the 1970s. The olinguito had long been mistaken for its closest relatives, olingos—small tree-dwelling mammals that inhabit the lowland rainforests of South and Central America—however genetic research showed the olinguito had actually been separated by 3-4 million years from its cousins.


Finding a needle in a haystack: two new species of octocorals discovered in the Pacific Ocean


(09/04/2013) The vast expanse of the Earth's oceans makes finding a new species like finding a needle in a haystack. In fact, finding a needle in a haystack may be easier than finding a new species of octocoral in the Pacific Ocean. But Gary Williams with the California Academy of Sciences has recently found not only one but two new species, including a new genus of octocoral.


Trinidad and Tobago: a biodiversity hotspot overlooked


(08/26/2013) The two-island nation of Trinidad and Tobago in the Caribbean (just off the coast of Venezuela) may be smaller than Delaware, but it has had an outsized role in the history of rainforest conservation as well as our understanding of tropical ecology. Home to an astounding number of tropical ecosystems and over 3,000 species and counting (including 470 bird species in just 2,000 square miles), Trinidad and Tobago is an often overlooked gem in the world's biodiversity.


Are 'novel' tropical forests nature's response to global change?

(08/22/2013) We now live in a world dominated by humans (the Anthropocene), whose activities on Earth are resulting in new habitats and new environmental conditions including climate change. To many, the Anthropocene is an era of environmental doom that unless reversed, will result in catastrophic reductions in biodiversity. An alternate view is that the biota will adjust to the new environmental conditions and through processes of species mixing and self-organization will form sustainable novel communities of organisms.


Pesticide problems in the Amazon


(08/21/2013) As the world's population increases and agricultural frontiers expand into native tropical habitats, researchers are working furiously to understand the impacts on tropical forests and global biodiversity. But one obvious impact has been little studied in these agricultural frontiers: pesticides. However a new study in the journal Philosophical Transactions of The Royal Society B seeks to shine a light on the problem.


Safeguarding nine priority areas could protect all of Tanzania's primates


(08/20/2013) Researchers at the Wildlife Conservation Society (WCS) have recently developed a list of "Priority Primate Areas" to save Tanzania's many primate species from extinction. A hub of unique and endangered primates, Tanzania is widely considered to be the most important mainland country for primate diversity in Africa. Approximately a third of the 27 primate species found in Tanzania are unique to the country, including the recently discovered kipunji.


Zoo races to save extreme butterfly from extinction


(08/15/2013) In a large room that used to house aquatic mammals at the Minnesota Zoo, Erik Runquist holds up a vial and says, 'Here are its eggs.' I peer inside and see small specks, pale with a dot of brown at the top; they look like a single grain of cous cous or quinoa. Runquist explains that the brown on the top is the head cap of the larva, a fact that becomes more clear under a microscope when you can see the encased larva squirm. I'm looking at the eggs of a Poweshiek skipperling, a species that is more imperiled than pandas, tigers, or bluewhales. Once superabundant, only several hundred Poweshiek skipperlings may survive on Earth today and the eggs I'm looking at are the only ones in captivity.


Scientists discover teddy bear-like mammal hiding out in Andean cloud forests (photos)


(08/15/2013) While the olinguito looks like a wild, tree-climbing teddy bear with a cat's tail, it's actually the world's newest mammalian carnivore. The remarkable discovery—the first mammal carnivore uncovered in the Western Hemisphere since the 1970s—was found in the lush cloud forests of the Andes, a biodiverse region home to a wide-range of species found no-where else. Dubbed the olinguito (Bassaricyon neblina), the new mammal is a member of a little-known, elusive group of mammals—olingos—that are related to raccoons, coatis, and kinkajous. However, according to its description in the journal Zookeys, the olinguito is the most distinct member of its group, separated from other olingos by 3-4 million years (or longer than Homo sapiens have walked the Earth).


Forest fragmentation leading to higher extinction rates


(08/13/2013) The world's species are in worse trouble than widely-assumed, according to a new paper in the Proceedings of the National Academy of Sciences (PNAS), which reevaluates how scientists estimate extinction rates. The new model takes into account the impact of forest fragmentation on extinction rates for the first time, filling in a gap in past estimates. Much of the world's tropical forests, which house the bulk of the world's species, have been whittled down to fragments: small forest islands that no longer connect to larger habitat. According to the paper, species confined to fragments have a higher likelihood of vanishing.


Little NGO takes on goliath task: conserving the vanishing ecosystems of Paraguay


(08/12/2013) Landlocked in the navel of South America, the forests, wetlands and savannahs of Paraguay boast rich biodiversity and endemic species, yet the unique landscapes of Paraguay also face increasing threats, primarily from agricultural expansion. Controlled burns and clear cutting have become common practice as wildlands are converted for soy and cattle production. In some areas this land conversion is rapid: the Paraguayan Chaco, for instance, is being lost at a rate of 10% per year. One organization is working to reverse this trend. Para La Tierra (PLT) is a small NGO dedicated to the conservation of threatened habitats in Paraguay. Located on the Reserva Natural Laguna Blanca, in-between two of South America's most threatened habitats: the Atlantic Forest and the vast topical savannah known as the cerrado, PLT is in a unique position to champion conservation.


Climate change scattering marine species

(08/08/2013) Rising ocean temperatures are rearranging the biological make-up of our oceans, pushing species towards the poles by 7kms every year, as they chase the climates they can survive in, according to new research. The study, conducted by a working group of scientists from 17 different institutions, gathered data from seven different countries and found the warming oceans are causing marine species to alter their breeding, feeding and migration patterns.


Climate could warm more rapidly than any time in the last 65 million years


(08/01/2013) According to a new review of 27 climate models, scientists say the global climate is likely to experience a warmth as great as any in the last 65 million years, only much, much faster. According to the study published today in Science, the Earth's land temperature will rise by 4 degrees Celsius (7.2 degrees Fahrenheit) from pre-industrial levels by 2100 if we continue on our current emissions trajectory.


Habitat loss and pesticides causing decline in Europe's butterflies

(07/31/2013) Europe's grassland butterfly population has plummeted in the past two decades, new research published on Tuesday shows, with a near halving in the numbers of key species since 1990.


Palm oil drives Malaysian rainforest tree to extinction

(07/30/2013) Oil palm plantations have extinguished the last habitat of a rainforest tree in Malaysia. Last week the Forest Research Institute Malaysia (FRIM), a state agency, announced that the last stands of keruing paya (Dipterocarpus coriaceus) in Peninsular Malaysia were wiped out when Bikam forest reserve in Perak was cleared for oil palm plantations.


Zoos call on governments to take urgent action against illegal wildlife trade (photos)


(07/24/2013) In a single night in March, a band of heavily-armed, horse-riding poachers slaughtered 89 elephants in southern Chad, thirty of which were pregnant females. The carnage was the worst poaching incident of the year, but even this slaughter paled in comparison to the 650 elephants killed in a Cameroon park in 2012. Elephant poaching is hitting new records as experts say some 30,000 elephants are being killed every year for their ivory tusks. But the illegal wildlife trade—estimated at $19 billion—is not just decimating elephants, but also rhinos, big cats, great apes, and thousands of lesser-known species like pangolins and slow lorises. This growing carnage recently led to representatives of over 40 zoos and dozens of wildlife programs to call on governments around the world to take immediate action on long-neglected wildlife crime.


New poison dart frog discovered in 'Lost World'

(07/19/2013) Scientists have described a new species of poison dart frog after discovering it during a study to determine the impact of tourism on biodiversity in a tract of rainforest known as 'The Lost World' in Guyana.


Madagascar's rate of speciation slowing down

(07/16/2013) While Madagascar is famous for its incredible diversity of plants and animals, a new study suggests that the island's rate of speciation has slowed to a crawl.


Over 700 species added to the threatened categories on the IUCN Red List (photos)


(07/02/2013) In another sign of the global biodiversity crisis, the IUCN Red List has added 715 species to its threatened categories of Vulnerable, Endangered, and Critically Endangered in this year's update. Some of these species were evaluated by the IUCN Red List for the first time while others saw their conditions deteriorate, such as the the white-lipped peccary (Tayassu pecari) which is now listed as Vulnerable due to overhunting, deforestation, and possibly disease. As of this year, the Red List has evaluated 70,923 of the world's species—including almost all mammals, birds, and amphibians—of which 20,934 are deemed threatened.


New maps highlight global conservation priorities


(06/25/2013) What region of the world has the most imperiled mammals? Where are the most bird species found? And where are new amphibians being discovered? Indonesia and Malaysia is the answer to the first question; the Amazon, the second; and the Andes, the third. A new study in the Proceedings of the National Academy of Sciences (PNAS) has used global data on 21,000 mammals, birds, and amphibians to create magnificent maps that highlight missing priorities for conservation.


Pesticides decimating dragonflies and other aquatic insects


(06/18/2013) While recent research (and media attention) has focused on the alleged negative impacts of pesticides on bees, the problem may be far broader according to a new study in the Proceedings of the US Academy of Sciences (PNAS). Looking at over 50 streams in Germany, France, and Australia, scientists in Europe and Australia found that pesticide contamination was capable of undercutting invertebrate biodiversity by nearly half.


Why bioluminescent fungi glow in the dark


(06/13/2013) Aristotle (384–322 BC) reported a mysterious light, distinct from fire, emanating from decaying wood. Pliny the Elder (23–79 AD) mentioned feasting on a glowing, sweet fungus found on trees in France and, in the late fifteenth century, a Dutch consul gave accounts of Indonesian peoples using fungal fruits to illuminate forest pathways. Bioluminescent fungi have intrigued generations of observers, and a handful of scientists still carry that torch of curiosity, answering questions about how and why these mushrooms glow.


Conserving the long-neglected freshwater fish of Borneo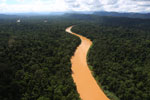 (06/11/2013) Borneo is a vast tropical island known for orangutans, rhinos, elephants, sun bears, proboscis monkeys, hornbills, and ubiquitous leeches. Conservationists have championed all of these species (aside from the leeches) in one way or another, but like many tropical regions Borneo's freshwater species have long been neglected, despite their rich biodiversity and importance to local people. But a new organization, the Kinabatangan River Spirit Initiative, is working to change that.


Difference within common species may predict the presence of rare animals


(06/05/2013) When deciding whether or not to clear a patch of rainforest land for development, scientists are often called in to quantify how many different species exist there. But determining the number of rare and threatened species living in a section of jungle isn't easy. If they are very rare, the individual members of the species will be hard to find; if the area being surveyed is along a steep slope it may be difficult to access the area; if there are lots of species to identify, you might need to hire a dream team of biologists—each specialized within a different area of biodiversity—and that can get expensive. However a new study in the Proceedings of the Royal Society Journal by an international group of scientists suggests a more cost-effective and efficient way to rapidly assess local biodiversity.


Chewbacca bat, beetle with explosive farts among oddities spotted on Mozambique expedition


(06/04/2013) The 'Chewbaka' bat, a cave-dwelling frog, and a diminutive elephant shrew were among hundreds of species documented during a one-month survey of a park that was ravaged during Mozambique's 17-year civil war. The findings suggest that biodiversity in Gorongosa National Park in Central Mozambique is well on the road towards recovery, opening a new chapter for the 4,000-square-kilometer protected area.


Scientists describe over 100 new beetles from New Guinea


(06/03/2013) In a single paper, a team of researchers have succinctly described 101 new species of weevils from New Guinea, more than doubling the known species in the beetle genus, Trigonopterus. Since describing new species is hugely laborious and time-intensive, the researchers turned to a new method of species description known as 'turbo-taxonomy,' which employs a mix of DNA-sequencing and taxonomic expertise to describe species more rapidly.


Loss of big fruit-eating birds impacting trees in endangered rainforests

(05/31/2013) The extinction of large, fruit-eating birds in fragments of Brazil's Atlantic rainforest has caused palm trees to produce smaller seeds over the past century, impacting forest ecology, finds a study published in the journal Science.


Saving Gorongosa: E.O. Wilson on protecting a biodiversity hotspot in Mozambique


(05/30/2013) If you fly over the Great African Rift Valley from its northernmost point in Ethiopia, over the great national parks of Kenya and Tanzania, and follow it south to the very end, you will arrive at Gorongosa National Park in central Mozambique. Plateaus on the eastern and western sides of the park flank the lush valley in the center. Dramatic limestone cliffs, unexplored caves, wetlands, vast grasslands, rivers, lakes, and a patchwork of savanna and forest contribute to the incredible diversity of this park. What makes this place truly unique, however, is Mount Gorongosa—a towering massif that overlooks the valley below.


Over 500 scientists warn we 'are causing alarming levels of harm to our planet'

(05/27/2013) A new consensus statement by 520 scientists from around the world warns that global environmental harm is putting at risk the happiness and well-being of this and future generations.


Pictures: Top 10 new species of 2012

(05/23/2013) A glow-in-the-dark cockroach, an insect described from a photo posted on Flickr, a monkey that has been likened to Jesus, a carnivorous sea sponge, and the world's tiniest frog are among the 'top 10' species discovered during 2012, according to global committee of taxonomists.


Water and biodiversity pictures for the UN International Day for Biological Diversity

(05/22/2013) Today is the United Nations' International Day for Biological Diversity, an initiative that aims to raise understanding and awareness of biodiversity issues. This year marks the 12th International Day for Biological Diversity. The theme is 'Water and Biodiversity'.


Biosphere conservation: monumental action is critical to avert global environmental crisis


(05/20/2013) Human-caused changes to our biosphere—the global total of the world's ecosystems—are now so great and alarmingly rapid that human lives and societies undoubtedly face epic challenges in the near future as our biosphere deteriorates, planetary boundaries are reached, and tipping points exceeded. We may survive, we may painfully adapt, but it is a fair bet that grave hardship, loss, and sacrifice lay ahead. The nature and extent of impacts among human populations hinges on how successfully we respond to the biosphere crisis with extraordinary leadership, balanced solutions applied at global scales, and unprecedented cooperation—or not.


Climate change to halve habitat for over 10,000 common species

(05/13/2013) Even as concentrations of carbon dioxide in the atmosphere hit 400 parts per million (ppm) for the first time in human history last week, a new study in Nature Climate Change warns that thousands of the world's common species will suffer grave habitat loss under climate change.


Mekong region has lost a third of its forests in 30 years, may lose another third by 2030

(05/03/2013) The Greater Mekong region of Cambodia, Laos, Myanmar (Burma), Thailand and Vietnam will lose a third of its remaining forest cover by 2030 unless regional governments improve management of natural resources and transition toward a greener growth model, warns a new report issued by WWF.


Drill baby drill! The fate of African biodiversity and the monkey you've never heard of


(05/02/2013) Equatorial Guinea is not a country that stands very large in the American consciousness. In fact most Americans think you mean Papua New Guinea when you mention it or are simply baffled. When I left for Bioko Island in Equatorial Guinea, I also knew almost nothing about the island, the nation, or the Bioko drills (Mandrillus leucophaeus poensis). The subspecies of drill is unique to Bioko Island and encountering them was an equally unique experience. I initially went to Bioko as a turtle research assistant but ended up falling in love with the entire ecosystem, especially the Bioko drills as I tagged along with drill researchers.


Scientists discover new giant mole rat in Africa (photos)


(04/30/2013) Although the term "giant mole rat" may not immediately inspire love, the mole rats of Africa are a fascinating bunch. They spend practically their entire lives underground building elaborate tunnel systems and feeding on plant stems. This underground lifestyle has led them to evolve small ears, tiny eyes, forward-pointing teeth for digging, and nostrils they can shut at will while digging. Some species are quite social, such as the most famous, the naked mole rat (Heterocephalus glaber), while others live largely solitary lives. If that's not enough, the family of mole rats, dubbed Blesmols, may even help us find a cure for cancer.


APP answers questions on new forest conservation policy

(04/29/2013) In February, Asia Pulp & Paper, one the world's largest paper producers, announced a forest conservation policy that would effectively exclude fiber sourced through conversion of rainforests and peatlands. The announcement however was met by skepticism by many in the environmental movement due to APP's failures to abide by previous commitments to avoid rainforest logging.


What if companies actually had to compensate society for environmental destruction?


(04/29/2013) The environment is a public good. We all share and depend on clean water, a stable atmosphere, and abundant biodiversity for survival, not to mention health and societal well-being. But under our current global economy, industries can often destroy and pollute the environment—degrading public health and communities—without paying adequate compensation to the public good. Economists call this process "externalizing costs," i.e. the cost of environmental degradation in many cases is borne by society, instead of the companies that cause it. A new report from TEEB (The Economics of Ecosystems and Biodiversity), conducted by Trucost, highlights the scale of the problem: unpriced natural capital (i.e. that which is not taken into account by the global market) was worth $7.3 trillion in 2009, equal to 13 percent of that year's global economic output.


Great tits unaffected by warmer springs

(04/26/2013) The population of a widely dispersed bird species is relatively unaffected by warmer springs, indicating that some species may be adapting to shifts caused by climate change, reports a study published in the journal Science.


Future generations to pay for our mistakes: biodiversity loss doesn't appear for decades

(04/15/2013) The biodiversity of Europe today is largely linked to environmental conditions decades ago, according to a new large-scale study in the Proceedings of the National Academy of Sciences (PNAS). Looking at various social and economic conditions from the last hundred years, scientists found that today's European species were closely aligned to environmental impacts on the continent from 1900 and 1950 instead of more recent times. The findings imply that scientists may be underestimating the total decline in global biodiversity, while future generations will inherit a natural world of our making.



Page 1 | Page 2 | Page 3 | Page 4 | Page 5 | Page 6 | Page 7 | Page 8 | Page 9 | Page 10 | Page 11 | Page 12 | Page 13 | Page 14 | Page 15 | Page 16 | Page 17 | Page 18 | Page 19 | Page 20 | Page 21 | Page 22 | Page 23 | Page 24 | Page 25 | Page 26 | Page 27 | Page 28 | Page 29 | Page 30 | Page 31 | Page 32 | Page 33