News articles on biodiversity

---
Mongabay.com news articles on biodiversity in blog format. Updated regularly.





Ecological Cacao? Thinking about all sides of your chocolate bar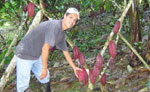 (04/01/2009) As concern for the preservation of forest eco-systems in the tropics has increased over past decades, there has been a growing consideration for ways to harmonize tropical agricultural production with the surrounding environment. The idea of shade grown products, especially coffee and cacao, have become the focus of scientific study and of marketable interest for environmentally conscientious consumers. However, the practical and dependable nature of the practice of shade growing for farmers and conservation objectives is still the matter of some debate.


Conservation groups condemn 'open and organized plundering' of Madagascar's natural resources


(03/30/2009) Eleven conservation organizations—including WWF, CI, and WCS—have banded together to condemn logging in Madagascar's world renowned parks during a time of political crisis. Taking advantage of the turmoil after interim president Andry Rajoelina took control of the country in a bloodless coup from former president Marc Ravalomanana on March 17th, pristine forests have been plundered for valuable wood, wildlife trafficking has increased, and illegal mining operations have begun say the conservation organizations.


Can carbon credits from REDD compete with palm oil?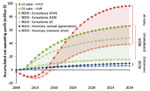 (03/30/2009) Reducing emissions from deforestation and degradation (REDD) is increasingly seen as a compelling way to conserve tropical forests while simultaneously helping mitigate climate change, preserving biodiversity, and providing sustainable livelihoods for rural people. But to become a reality REDD still faces a number of challenges, not least of which is economic competition from other forms of land use. In Indonesia and Malaysia, the biggest competitor is likely oil palm, which is presently one of the most profitable forms of land use. Oil palm is also spreading to other tropical forest areas including the Brazilian Amazon.


Photos: Undocumented species discovered in Papua New Guinea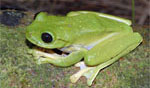 (03/25/2009) Colorful jumping spiders, a tiny frog with a "ringing song" and a striped gecko are among more than 50 previously unknown species discovered during a recent survey in the remote highlands of Papua New Guinea. More than 600 species were documented during the 2008 expedition, which was led by Conservation International (CI) under its Rapid Assessment Program (RAP).


Mama tree iguanas targeted by hunters as source of traditional medicine in Bolivia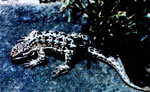 (03/23/2009) Harvesting of a Bolivian lizard for its purported healing powers is leading to its depletion, report researchers writing in Tropical Conservation Science. Erika De la Galvez Murillo and Luis F. Pacheco of the Universidad Mayor de San Andrés found that collection of the Andean Tree Iguana or "Jararank'o" (Liolaemus signifer), a lizard found on Bolivia's dry Altiplano, for use in traditional medicine reduced population by nearly half relative to unharvested sites. They note that the species may suffer increased mortality when dens are destroyed during harvesting since mother lizards — targeted by collectors for their size — care for their young.


Frogs are an important food source for people in parts of Madagascar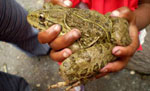 (03/23/2009) With its famous diversity of frog species, Madagascar has long been targeted by smugglers for the pet trade. While this threat is relatively well understood, less known is the domestic market for edible frogs. Writing in Tropical Conservation Science, researchers from the University of Aberdeen and institutions in Madagascar provide a glimpse into this activity.


Traditional practices contribute to conservation of medicinal plants

(03/23/2009) Traditional practices contribute to conservation of medicinal plants in West Usambara Mountains, Tanzania, report Tuli S Msuya and Jafari R Kideghesho in the March issue of the open access journal Tropical Conservation Science.


Loss of genetic diversity hurts agriculture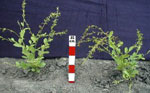 (03/23/2009) Agriculture has long been dependent on the ability of plant species to adapt to varying environmental conditions — without this diversity agriculture development would not have been possible. But human activities are putting this diversity at risk through habitat destruction and introduction of alien species, especially in parts of the world where such diversity is particularly critical: tropical developing countries. This threat has spurred increased efforts to find and conserve plants with special traits adapted to the marginal farming systems of tropical smallholders.


Assessing Tropical Butterfly Communities When Time Is Short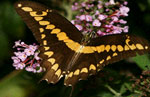 (03/23/2009) Butterflies can be used to quickly assess the conservation value of an area, report researchers writing in the journal Tropical Conservation Science. Timothy Bonebrake of Stanford University and Rubén Sorto of SalvaNATURA managed to sample 40-60% of the butterfly community in Playa El Icacal, El Salvador in just nine days. In the process, they identified areas in the region that hold the most conservation value.


Smallest Andean frog discovered in cloud forests of Peru


(03/18/2009) At 3,000 meters (9,842 feet) in the Andes herpetologists were surprised to discover a frog so small it could sit on a dime with room to spare. Further study showed that this new species, named Noble's pygmy frog, is the smallest frog in the Andean mountain range.


When science hijacks conservation funding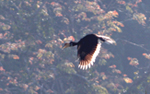 (03/04/2009) A scientist's job is to create new knowledge. Thus it is not surprising that scientists are most interested in their own research. Scientists use many methods to raise funds to support their research agendas and build their reputations. Scientists collect information, publish their results, and seek out new opportunities. Because science is a tool that can be used for conservation, scientists often seek donations from conservation organizations to support their research projects.


Papua New Guinea creates first nature reserve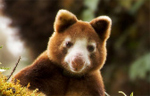 (03/03/2009) Home to numerous endemic species and some of the Asia's last intact tropical forests, Papua New Guinea has created its first national conservation area. Unique in structure, the park is owned by 35 surrounding indigenous villages which have agreed unanimously to prohibit hunting, logging, mining, and other development within the park. The villages have also created a community organization that will oversee management of the park. The 10,000 villagers found partners in Wooland Park Zoo in Seattle, Conservation International, and National Geographic. The conservation organizations spent twelve years working with locals and the Papua New Guinea government to establish the YUS Conservation Area.


Massive freshwater stingray takes 13 men to pull it ashore in Thailand

(02/27/2009) It took ninety minutes and thirteen men to reel in an astounding specimen of giant freshwater stingray on the Ban Pakong River in Thailand. At seven feet wide and weighing an estimated 580-770 pounds (265-350 kilograms), the monstrous fish is thought to be the largest freshwater fish ever caught with a rod and line, according to Fishsiam, a company that provides fishing tours in Thailand.


400-million-year-old fish at risk from harbor project

(02/26/2009) A harbor project in Tanzania may put a population of coelacanth at risk, reports Nature News.


Box turtles in Asia imperiled by massive trade

(02/23/2009) Massive international trade in Southeast Asian Box Turtles has driven the species to near-extinction in parts of Indonesia, according to a new report by TRAFFIC, the wildlife trade monitoring network.


80% of wars between 1950-2000 took place in biodiversity hotspots

(02/22/2009) 80 percent of the world's major armed conflicts between 1950 and 2000 occurred in biodiversity hotspots, reports a study published in the journal Conservation Biology.


Cameroon gets gorilla park

(02/18/2009) Cameroon has created a new national park to protect a population of 600 gorillas, along with other threatened species such as chimpanzees, forest elephants, buffaloes, and bongo.


Photos: 13,000 species found in Arctic, Antarctic Oceans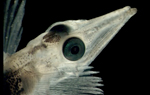 (02/16/2009) A marine census has documented more than 13,000 species in the Arctic and Antarctic Oceans, including several hundred that may be new to science. Conducted over a two-year period under often perilous conditions — including monster waves and dangerous polar bears — the series of 18 surveys turned up a wealth of information on the diversity, distribution and abundance of marine life. The research will also help establish a baseline for measure changes in polar ecosystems.


Fishermen - not whales as claimed by Japan - are the cause of fisheries depletion


(02/12/2009) Fishermen calling for a resumption of whaling to restore commercial fish stocks are taking the wrong approach, argue researchers writing in the journal Science. Analyzing data on fish catch and whale abundance off the coast of northwestern Africa and the Caribbean, Leah R. Gerber and colleagues show that fishermen remove far more fish than whales consume, undermining the agreement by whaling nations that whales are driving depletion of fisheries.


Payments for eco services could save the Amazon



(02/12/2009) Paying for the ecological services provided by the Amazon rainforest could be the key to saving it, reports a new analysis from WWF. The study, Keeping the Amazon forests standing: a matter of values, tallied the economic value of various ecosystem services afforded by Earth's largest rainforest. It found that standing forest is worth, at minimum, $426 per hectare per year.


Global warming drives birds north

(02/11/2009) Nearly 60 percent of the 305 species found in North America in winter have shifted their ranges northward by an average of 35 miles, according to an assessment by the Audubon Society.


Salamander populations collapse in Central America

(02/09/2009) Salamanders in Central America — like frogs, toads, and other amphibians at sites around the world — are rapidly and mysteriously declining, report researchers writing in the journal Proceedings of the National Academy of Sciences. Disturbingly, salamanders are disappearing from protected areas and otherwise pristine habitats.


408 mammal species discovered since 1993

(02/09/2009) The discovery of 408 species of mammals — the planet's best-known group of animals 𔃐 since 1993 demonstrates our poor understanding of global biodiversity, argue scientists writing in Proceedings of the National Academy of Sciences.


Frogs can be used to predict biodiversity hotspots

(02/05/2009) Tree frogs may help scientists inexpensively predict biodiversity hotspots for conservation, report researchers writing in the journal Science.


Photos of new frogs discovered in Colombia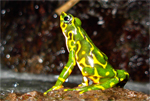 (02/03/2009) Ten undescribed species of amphibians — including nine frog and one salamander — have been discovered in the mountains of Colombia, report scientists from Conservation International (CI). The "new" amphibians included spiky-skinned, orange-legged rain frog, three poison dart frogs and three glass frogs, named for their transparent skin. The amphibians were discovered during a recent Rapid Assessment Program (RAP) expedition in the Tacarcuna area of the Darien, near the border with Panama.


12 new species of frogs discovered in India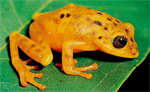 (02/03/2009) A dozen previously unknown species of frogs have been discovered in the forests of Western Ghats according to a paper published in latest issue of Zoological Journal of Linnean Society, London. The 12 species have been identified following a revision of the Philautus genus and are the result of ten years of field study in Kerala, Tamil Nadu, Karnataka. Goa, Maharashtra, and part of Gujarat, in the Western Ghats. The Western Ghats are considered a global biodiversity hotspot for their species richness and the threats the mountain range faces.


Seeking out the world's rarest and most endangered birds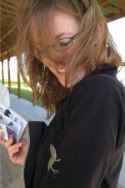 (02/02/2009) For an evolutionary biologist there is no conservation group whose work is more exciting than EDGE, a program developed by the Zoological Society of London (ZSL). Unique in the conservation world, EDGE chooses the species to focus on based on a combination of their threat of extinction and evolutionary distinctness. Katrina Fellerman, an evolutionary biologist herself and the EDGE birds' coordinator, describes the organization as one that focuses on species, which "to put it bluntly, if lost, there would be nothing like them left in the world today". Explaining further Fellerman says "We use evolutionary distinctiveness (ED) as a species-specific measure of the relative evolutionary value of species - it is a way of apportioning conservation value according to a species' phylogenetic position. Species with few or no close relatives on the 'tree of life' have the highest ED scores."


Amazon scientists awarded 'Nobel Prize' of conservation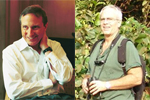 (02/01/2009) Thomas Lovejoy of the H. John Heinz III Center for Science, Economics and the Environment and William F. Laurance of the Smithsonian Tropical Research Institute (STRI) have been awarded one of ecology's most coveted prizes for their work to understand and conserve the Amazon rainforest. The €400,000 BBVA Foundation Frontiers of Knowledge Award in Ecology and Conservation Biology is given annually to "honor contributions which significantly advance the stock of knowledge in this area for reasons of their importance and originality."


Photo of new bird species discovered in China

(01/30/2009) A previously unknown species of babbler has been discovered in China's Guangxi province near the border with Vietnam, reports Birdlife International.


Camera trap photos reveal bushmeat hunting threat to jaguars in Ecuador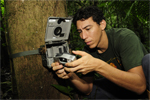 (01/27/2009) Jaguars are the largest cats of the Americas and third largest cats in the world. The primary rainforest in the Amazon region of Ecuador is among their last remaining strongholds. Jaguars are listed as "vulnerable" in Ecuador, and Santiago Espinosa, Wildlife Conservation Society (WCS) fellow, PhD candidate from University of Florida/Gainesville, and WWF fellow, wants to know just how many jaguars are left in his home country. He is developing strategies to protect them by determining their numbers and the factors that threaten them through a unique method of non-invasive photography.


Global warming may doom emperor penguins to extinction

(01/27/2009) Disappearing sea ice around Antarctica may put emperor penguins at risk of extinction within the next century, warn scientists writing in this week's Proceedings of the National Academy of Sciences.


How to make forest fragments more hospitable to wildlife

(01/27/2009) While deforestation garners more attention from environmentalists, fragmentation of forest habitats is of significant concern to ecologists. As forest is fragmented into islands by logging, roads, agriculture, and other disturbances, edge effects alter the structure, microclimate and species composition of the forest patches, usually reducing the overall number of species. Forest specialists are most likely to suffer, losing out to "weedier" generalists and species that can tolerate forest "edge" conditions. A new study, conducted in the Brazilian Amazon, takes a detailed look at the types of birds that are likely to persist, and even thrive, in forest fragments.


One billion frogs harvested as food per year

(01/21/2009) The consumption of up to one billion frogs per year to satisfy human appetite for frog flesh is adding to the litany of pressures on global amphibian populations, write researchers in the upcoming issue of Conservation Biology.


Nickle mine in Madagascar may threaten lemurs, undermine conservation efforts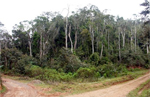 (01/21/2009) One of the world's largest nickel mines will have adverse impacts on a threatened and biologically-rich forest in Madagascar, say conservationists. The $3.8 billion mining project, operated by Canada's Sherritt, will tear up 1,300 to 1,700 hectares of primary rainforest that houses nearly 1,400 species of flowering plants, 14 species of lemurs, and more than 100 types of frogs. Many of the species are endemic to the forest. While Sherritt says on its web site that is working to minimize its environmental impact, including moving endangered wildlife, replanting trees, and establishing buffer zones near protected areas, conservationists say that efforts are falling short.


Fish may help fight ocean acidification

(01/19/2009) Fish are a major source of calcium carbonate production in marine ecosystems, a finding that has implications for ocean acidification, report scientists writing in the journal Science.


Secondary forest should become new conservation initiative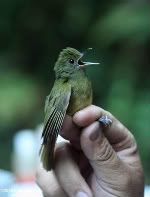 (01/19/2009) "I want to convince you we need to go beyond primary forests to preserve biodiversity", Robin Chazdon told an audience at the National Natural History Museum during a symposium on the tropics. Chazdon, a professor of ecology and evolutionary biology at the University of Connecticut, has been studying secondary growth forests for over eighteen years. Secondary forests are those forests in the process of regrowth after being used for agriculture or logging. In her study area of NE Costa Rica, many of these forests were converted to pastures in the 1970s and 1980s, but have since been abandoned. In her presentation Chazdon argued that to preserve biodiversity numerous types of human-impacted landscapes, such as secondary forest, require attention by the conservation community.


Rediscovery of the solenodon, a rare venomous mammal, in Haiti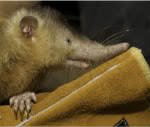 (01/09/2009) In the journal Oryx researchers from EDGE, a program of the Zoological Society of London (ZSL), have announced the rediscovery of a small population of Hispaniolan solenodons in Haiti. At the same time scientists in the Dominican Republic have taken the first ever footage of this endangered mammal.


Bizarre chirruping Purple Frog captured on film for the first time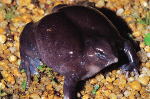 (01/07/2009) Discovered only in 2003, the unique purple frog has been captured on film for the first time in India's Western Ghats. A team of biologists from the University of Delhi, led by Dr. Sathyabhama Das Biju, captured several seconds of film of the frog running swiftly while calling for a mate with a distinct squeak.


Newly discovered pink iguana sheds light on Galapagos evolution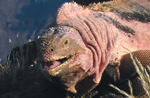 (01/06/2009) A newly identified, but already endangered species of pink land iguana may provide evidence of the lizard's evolution on the Galápagos Islands, report researchers writing in the Proceedings of the National Academy of Sciences.


17 new reptile and amphibian species discovered in Tanzania


(01/04/2009) 17 previously unknown species of reptiles and amphibians have been discovered in the rainforests of eastern Tanzania, report Italian and Tanzanian scientists. Conducting surveys of the 'virtually unexplored' forests of the South Nguru Mountains between 2004 and 2006, Michele Menegon of the Natural Science Museum of Trento in Italy and colleagues recorded 92 species of 'herps', of which 17 had never before been documented. The new species — which include chameleons, tree frogs, and snakes, among others — are believed to be endemic to the region.


How to save the Amazon rainforest


(01/04/2009) Environmentalists have long voiced concern over the vanishing Amazon rainforest, but they haven't been particularly effective at slowing forest loss. In fact, despite the hundreds of millions of dollars in donor funds that have flowed into the region since 2000 and the establishment of more than 100 million hectares of protected areas since 2002, average annual deforestation rates have increased since the 1990s, peaking at 73,785 square kilometers (28,488 square miles) of forest loss between 2002 and 2004. With land prices fast appreciating, cattle ranching and industrial soy farms expanding, and billions of dollars' worth of new infrastructure projects in the works, development pressure on the Amazon is expected to accelerate. Given these trends, it is apparent that conservation efforts alone will not determine the fate of the Amazon or other rainforests. Some argue that market measures, which value forests for the ecosystem services they provide as well as reward developers for environmental performance, will be the key to saving the Amazon from large-scale destruction. In the end it may be the very markets currently driving deforestation that save forests.


Ocean acidification is killing the Great Barrier Reef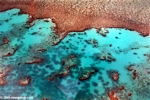 (01/01/2009) Since 1990 the growth of coral in Australia's Great Barrier Reef has slowed its lowest rate in at least 400 years as a result of warming waters and ocean acidification, report researchers writing in Science. The finding portends a bleak near-term future for the giant reef ecosystem as well as calcifying marine organisms around the world.


Rainforest conservation more important than developing electric cars

(01/01/2009) For all the fuss that is made about Tesla and the coming generation of electric cars, policy-makers should not overlook the importance of tropical forest conservation.


Did cheetah come from China?


(12/30/2008) The discovery of a fossilized big cat skull in northwestern China provides new evidence that cheetah originated in the Old World, rather than the Americas, report scientists writing in the journal Proceedings of the National Academy of Sciences.


Malaysia seeks to reverse collapse of tiger population due to poaching, logging, palm oil

(12/23/2008) A new law seeks to double Malaysia's tiger population to 1,000 by 2020, reports BBC News.


Photos: Google Earth used to find new species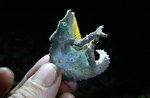 (12/22/2008) Scientists have used Google Earth to find a previously unknown trove of biological diversity in Mozambique, reports the Royal Botanic Gardens in Kew. Scouring satellite images via Google Earth for potential conservation sites at elevations of 1600 meters or more, Julian Bayliss a locally-based conservationist, in 2005 spotted a 7,000-hectare tract of forest on Mount Mabu. The scientifically unexplored forest had previously only been known to villagers. Subsequent expeditions in October and November this year turned up hundreds of species of plants and animals, including some that are new to science.


Visiting New Mexico's Crane festival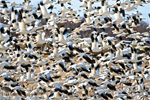 (12/21/2008) It's six in the morning; the Southwest sky is rich in hues of yellow and red, yet despite the warm colors the air is cold and brisk enough that my toes have begun to go numb. We have been waiting nearly a half-hour for the light and warmth of morning to wake-up thousands of cranes and tens of thousands of snow geese. But so far, despite the glimmer growing across the sky, there isn't a bird in sight. Every winter cranes and snow geese migrate from Montana, Idaho, Canada, and Alaska to Bosque del Apache, a National Wildlife Refuge in Central New Mexico. For the past twenty-one years the refuge has celebrated the bird migration with a Festival of the Cranes. People travel from around the state (and country) to see the Southwest skies fill with birds. The festival lasts a week and includes educational stands, social gatherings, tours, hikes, and speakers on natural history and the environment. For this one week the small town of Socorro becomes overrun with birders, scientists, and tourists.


Green-blooded, blue-boned frog discovered in Cambodia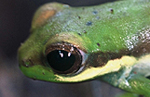 (12/18/2008) Researchers have discovered a previously unknown species of frog in Cambodia. The amphibian is unusual in that is has green blood and turquoise-colored bones, a result of its transparent skin and a pigment that may make the species unpalatable to predators, according to Fauna & Flora International (FFI).


Corn expansion is hurting ladybugs

(12/15/2008) Expansion of corn acreage to meet ethanol targets is reducing the ability of beneficial insects to control pests, a loss valued at $58 million in the four states studied (Michigan, Iowa, Minnesota and Wisconsin), report researchers writing in the journal Proceedings of the National Academy of Sciences.


Climate change, ocean acidification may doom jumbo squid

(12/15/2008) Ocean acidification — driven by rising carbon dioxide levels in the atmosphere — may hurt the Humboldt squid, report researchers writing in the journal Proceedings of the National Academy of Sciences.



Page 1 | Page 2 | Page 3 | Page 4 | Page 5 | Page 6 | Page 7 | Page 8 | Page 9 | Page 10 | Page 11 | Page 12 | Page 13 | Page 14 | Page 15 | Page 16 | Page 17 | Page 18 | Page 19 | Page 20 | Page 21 | Page 22 | Page 23 | Page 24 | Page 25 | Page 26 | Page 27 | Page 28 | Page 29 | Page 30 | Page 31