News articles on biodiversity

---
Mongabay.com news articles on biodiversity in blog format. Updated regularly.





Agreement reached at biodiversity summit

(10/29/2010) Delegates meeting in Nagoya, Japan, at the 10th Conference of the Parties (COP10) of the Convention on Biological Diversity (CBD) today agreed to take new steps to halt the global decline of biodiversity.


Harrison Ford chides US for spurning international biodiversity treaty

(10/28/2010) In a speech in Nagoya, Japan at the UN's Convention for Biological Diversity (CBD) actor and conservationist, Harrison Ford, called on delegates to put aside differences and adopt a strong treaty to protect biodiversity. As a US citizen, he also urged his country to become a full signatory of the CBD. "The time has come for the United States to step up to the plate. The problem is so big and the time is so short, we have no choice. We have to act and we have to act now," said Ford.


Undergrads in the Amazon: American students witness beauty and crisis in Yasuni National Park, Ecuador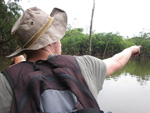 (10/28/2010) Although most Americans have likely seen photos and videos of the world's largest rainforest, the Amazon, they will probably never see it face-to-face. For many, the Amazon seems incredibly remote: it is a dim, mysterious place, a jungle surfeit in adventure and beauty—but not a place to take a family vacation or spend a honeymoon. This means that the destruction of the Amazon, like the rainforest itself, also appears distant when seen from Oregon or North Carolina or Pennsylvania. Oil spills in Ecuador, cattle ranching in Brazil, hydroelectric dams in Peru: these issues are low, if not non-existent, for most Americans. But a visit to the Amazon changes all that. This was recently confirmed to me when I traveled with American college students during a trip to far-flung Yasuni National Park in Ecuador. As a part of a study abroad program with the University of San Francisco in Quito and the Galapagos Academic Institute for the Arts and Sciences (GAIAS), these students spend a semester studying ecology and environmental issues in Ecuador, including a first-time visit to the Amazon rainforest at Tiputini Biodiversity Station in Yasuni—and our trips just happened to overlap.


The march to extinction accelerates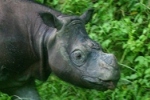 (10/26/2010) A fifth of the world's vertebrate species (i.e. mammals, birds, reptiles, amphibians, and fish) are threatened with extinction, according to a massive new study by the International Union for the Conservation of Nature (IUCN); and the situation is worsening for the world's wildlife: on average 52 species of mammals, birds, and amphibians move one category closer to extinction every year (the IUCN Red List categorizes species as Least Concern, Near Threatened, Vulnerable, Endangered, Critically Endangered, Extinct in the Wild, and then Extinct). However, the news isn't all bad. The study found that conservation action does work: in the first analysis of its kind, researchers found that the global biodiversity decline would have been 18% worse if not for conservation attention, "nonetheless," the authors—174 scientists from 38 countries—write, "current conservation efforts remain insufficient to offset the main drivers of biodiversity loss." According to the study, these drivers include agricultural expansion, logging, over-exploitation of species, and invasive species.


Life shocker: new species discovered every three days in the Amazon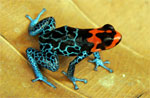 (10/26/2010) A new report by the World Wide Fund for Nature (WWF) confirms the Amazon rainforest, even as it is shrinking due to deforestation, remains among the world's most surprising places. According to the report, Amazon Alive, over the past decade (1999-2009) researchers have found 1,200 new species in the Amazon: one new species for every three days. Not surprisingly invertebrates, including insects, made up the bulk of new discoveries. But no type of species was left out: from 1999-2009 researchers discovered 637 new plants, 357 fish, 216 amphibians, 55 reptiles, 39 mammals, and 16 new birds. In new discoveries over the past decade, the Amazon has beaten out a number of high-biodiversity contenders including Borneo, the Eastern Himalayas, and the Congo rainforest.


Elephant tromping benefits frogs and lizards

(10/25/2010) While elephants may appear destructive when they pull down trees, tear up grasses or stir up soils, their impacts actually make space for the little guys: frogs and reptiles. The BBC reports that a new study in African Journal of Ecology finds that African bush elephants (Loxodonta Africana), facilitate herpetofauna (i.e. amphibians and reptiles) biodiversity when they act as ecosystem engineers.


Photos: ants take top prize at Veolia Wildlife Environment Photography contest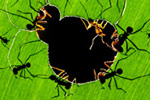 (10/21/2010) An image of nocturnal ant silhouettes systematically devouring a leaf in Costa Rica has given Hungarian photographer, Bence Máté, the much-coveted Veolia Wildlife Environment Photographer of the Year award. In addition to being named Photographer of the year, Máté also won the Erik Hosking award, given to a young photographer (ages 18-26) for a portfolio of images, for images taken in Costa Rica, Brazil, and Hungary.


World needs to protect 32 million square kilometers of ocean in two years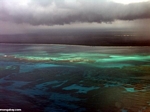 (10/20/2010) According to goals set in 2002 by the Convention on Biological Diversity (CBD) and the World Summit on Sustainable Development, nations must spend the next two years catching-up on creating ocean reserve. Currently, about 1.17 percent of the ocean is under some form of protection, but the 2002 goal was 10 percent by 2012. That means protecting over 32.5 million square kilometers, of the ocean twice the size of Russia. According to a recent report, Global Ocean Protection by the Nature Conservancy, not only is the world failing on its goals to protect a significant portion of the ocean, it's also failing to protect 10 percent of various marine ecosystems.


Colombian marine reserve receives top honors at global biodiversity meeting

(10/20/2010) Coralina, a Colombian government agency that established the Seaflower Marine Protected Area (MPA) with local community involvement, is being heralded today by the Convention on Biological Diversity (CBD) in Nagoya, Japan. Proving that conservation and sustainable economic opportunities can go hand-in-hand, Coralina was instrumental in creating a marine park that protects nearly 200 endangered species while providing sustainable jobs for local people in the Western Caribbean Colombian department of Archipelago of San Andrés, Old Providence and Santa Catalina. Coralina was one of over 1,000 agencies and organizations that are apart of the Countdown 2010 program, which highlights effective action to save species at the CBD.


Jackpot: how international community could raise $141 billion for biodiversity

(10/20/2010) Leaders from around the world meeting in Nahoya, Japan for the Convention on Biological Diversity (CBD) to discuss solutions to stem the current mass extinction crisis may be in need of a little book: The Little Biodiversity Finance Book. While a recent report by The Economics of Ecosystems and Biodiversity (TEEB) found that degradation of ecosystems—including biodiversity loss—was costing the global economy $2-5 trillion annually, one of the primary threats to wildlife around the world is simply a lack of funds to enact program. But The Little Biodiversity Finance Book says that with the right policy initiatives the burgeoning ecosystem market could be worth $141 billion by 2020.


Already Critically Endangered, bluefin tuna hit hard by BP oil disaster

(10/19/2010) Using satellite data from the European Space Agency, researchers estimate that over 20% of juvenile Atlantic bluefin tuna in the Gulf of Mexico were killed by the BP oil spill. Although that percentage may not seem catastrophic, the losses are on top of an 82% decline in the overall population over the past three decades due to overfishing. The population plunge has pushed the International Union for the Conservation of Nature (IUCN) to categorize the fish as Critically Endangered, its highest rating before extinction.


Environmentalists must recognize 'biases and delusions' to succeed

(10/18/2010) As nations from around the world meet at the Convention on Biological Diversity in Nagoya, Japan to discuss ways to stem the loss of biodiversity worldwide, two prominent researchers argue that conservationists need to consider paradigm shifts if biodiversity is to be preserved, especially in developing countries. Writing in the journal Biotropica, Douglas Sheil and Erik Meijaard argue that some of conservationists' most deeply held beliefs are actually hurting the cause.


Humanity consuming the Earth: by 2030 we'll need two planets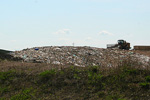 (10/13/2010) Too many people consuming too much is depleting the world's natural resources faster than they are replenished, imperiling not only the world's species but risking the well-being of human societies, according to a new massive study by the World Wildlife Fund (WWF), entitled the Living Planet Report. The report finds that humanity is currently consuming the equivalent of 1.5 planet Earths every year for its activities. This overconsumption has caused biodiversity—in this case, representative populations of vertebrate animals—to fall by 30 percent worldwide since 1970. The situation is more dire in tropical regions where terrestrial species' populations have fallen by 60 percent and freshwater species by 70 percent.


Farms in the sky, an interview with Dickson Despommier


(10/12/2010) To solve today's environmental crises—climate change, deforestation, mass extinction, and marine degradation—while feeding a growing population (on its way to 9 billion) will require not only thinking outside the box, but a "new box altogether" according to Dr. Dickson Despommier, author of the new book, The Vertical Farm. Exciting policy-makers and environmentalists, Despommier's bold idea for skyscrapers devoted to agriculture is certainly thinking outside the box.


Can 'boutique capitalism' help protect the Amazon?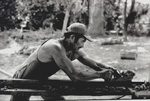 (10/11/2010) Most companies talk green, but few—almost none in fact—actually walk the walk. Sustainable design company, Ecostasy, not only walks the walk, but actually seeks out among the most challenging places to work: the imperiled Brazilian Amazon. Specializing in hand-crafted products by indigenous groups—such as jewelry, pots, and furniture—Ecostasy seeks to balance smart economics, environmental protection, and community development. Make no mistake, however, Ecostasy is not a non-profit, but a rare and refreshing example of a company truly dedicated to changing the world for the better. "In my mind, a virtuous company does not compromise ethical principles for economic interests. For me, being ethical is comprised of conducting oneself with honesty and responsibility to one's constituencies (customers, employees, suppliers), society and the environment," Katherine Ponte, founder of Ecostasy, told mongabay.com in an interview.


Picture: unknown carnivore discovered in Madagascar lake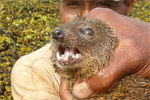 (10/10/2010) Researchers have identified a previously unknown species of carnivore lurking in one of the world's most endangered lakes. Durrell's vontsira (Salanoia durrelli), named in honor of the late conservationist and writer Gerald Durrell, was first photographed swimming in Madagascar's Lake Alaotra in 2004. Subsequent surveys by scientists at the the Durrell Wildlife Conservation Trust, the Natural History Museum, London, Nature Heritage, Jersey, and Conservation International confirmed the mongoose-like creature was indeed a new species.


Photos: 200 new species discovered in 60-day expedition in New Guinea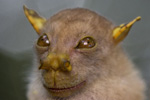 (10/06/2010) A 2009 expedition to Papua New Guinea proves once again that the island-nation is as diverse in life as it is in human cultures. It took researchers with Conservation International (CI) and the local Institute for Biological Research (IBR) just two months to uncover a startling 200 new species: averaging more than 3 a day in the remote Nakanai Mountains and Muller Range rising from the island of New Britain, a part of Papua New Guinea. Half of the new species were spiders, but the team also found two new mammals, nine new plants, two dozen frogs, and multitude of insects. Most surprising was the discovery of at least two species so unique that they are likely to be assigned their own genus.


Number of described marine species climbs from 230,000 to 250,000

(10/05/2010) After a decade of research in oceans around the world, scientists released the final results of the first Census of Marine Life (CoML) on Monday. The research, which involved 2,700 scientists from more than 80 countries, increased the number of known marine species from 230,000 to 250,000.


Losing nature's medicine cabinet


(10/04/2010) In all the discussions of saving the world's biodiversity from extinction, one point is often and surprisingly forgotten: the importance of the world's species in providing humankind with a multitude of life-saving medicines so far, as well as the certainty that more vital medications are out there if only we save the unheralded animals and plants that contain cures unknown. Already, species have provided humankind everything from quinine to aspirin, from morphine to numerous cancer and HIV-fighting drugs. "As the ethnobotanist Dr. Mark Plotkin commented, the history of medicine can be written in terms of its reliance on and utilization of natural products," physician Christopher Herndon told mongabay.com. Herndon is co-author of a recent paper in the journal Biotropica, which calls for policy-makers and the public to recognize how biodiversity underpins not only ecosystems, but medicine.


Yasuni on film: could a documentary save the world's most biodiverse ecosystem?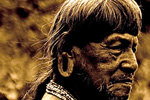 (10/04/2010) How do you save one of the most biologically and culturally diverse places in the world if most people have never heard of it? If you want a big audience—you make a film. This is what wildlife-filmmaker Ryan Killackey is hoping to do with his new movie Yasuni Man. Killackey says the film will show-off the wonders of Yasuni National Park while highlighting the complexity of its biggest threat: the oil industry. "Conceptually, the film resembles a true-life cross between the documentary Crude and the blockbuster Avatar—except it's real and it's happening now," Killackey told mongabay.com.


Stunning toxic frog protected as a result of drug trafficking conflict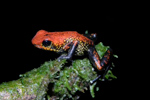 (09/29/2010) A spectacular poison dart frog on the edge of extinction in the wild has been afforded temporary protection by warring drug gangs in Colombia's Chocó region, reports ProAves. The La Brea Poison Frog (Oophaga occultator), a colorful species only documented by scientists in 1975, has suffered from unsustainable collection for the pet trade, severe deforestation for coca cultivation, and aerial spraying for coca eradication, resulting in a substantial population decline. But the species has clung to life in a deforested landscape along the Saija River in Colombian Pacific coast in part due to conflict between three armed groups which has kept collectors out of the area.


Fighting poachers, going undercover, saving wildlife: all in a day's work for Arief Rubianto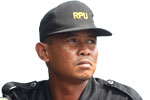 (09/29/2010) Arief Rubianto, the head of an anti-poaching squad on the Indonesian island of Sumatra best describes his daily life in this way: "like mission impossible". Don't believe me? Rubianto has fought with illegal loggers, exchanged gunfire with poachers, survived four days without food in the jungle, and even gone undercover—posing as a buyer of illegal wildlife products—to infiltrate a poaching operation. While many conservationists work from offices—sometimes thousands of miles away from the area they are striving to protect—Rubianto works on the ground (in the jungle, in flood rains, on rock faces, on unpredictable seas, and at all hours of the day), often risking his own life to save the incredibly unique and highly imperiled wildlife of Sumatra.


Rivers worldwide in peril: society treats symptoms, ignores causes


(09/29/2010) Dams, agricultural runoff, pesticides, sewage, mercury pollution from coal plants, invasive species, overconsumption, irrigation, erosion from deforestation, wetland destruction, overfishing, aquaculture: it's clear that the world's rivers are facing a barrage of unprecedented impacts from humans, but just how bad is the situation? A new global analysis of the world's rivers is not comforting: the comprehensive report, published in Nature, finds that our waterways are in a deep crisis which bridges the gap between developing nations and the wealthy west. According to the study, while societies spend billions treating the symptoms of widespread river degradation, they are still failing to address the causes, imperiling both human populations and freshwater biodiversity.


Conserving nature with economics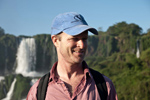 (09/29/2010) While many factors come into consideration when the fate of forests are being determined, economics often play a key role in land use decisions. When the perceived value of forest land is higher as cattle pasture, cropland, or plantation, then trees fall. But what happens when economic assumptions underlying these decisions are wrong? Forests, including the services they provide and the biodiversity they shelter, are lost in vain, much to the detriment of society and the planet. Working to avoid these costly outcomes is the Conservation Strategy Fund (CSF), a California-based nonprofit that trains conservationists to use economics and strategic thinking as assets to conserve natural ecosystems in countries around the globe. CSF runs training programs that help emerging conservation leaders build and strengthen parks, influence policies, and avert damage from infrastructure projects.


Mass extinction fears widen: 22 percent of world's plants endangered



(09/28/2010) Scientific warnings that the world is in the midst of a mass extinction were bolstered today by the release of a new study that shows just over a fifth of the world's known plants are threatened with extinction—levels comparable to the Earth's mammals and greater than birds. Conducted by the Royal Botanic Gardens, Kew; the Natural History Museum, London; and the International Union for the Conservation of Nature (IUCN), the study is the first time researchers have outlined the full threat level to the world's plant species. In order to estimate overall threat levels, researchers created a Sampled Red List Index for Plants, analyzing 7,000 representative species, including both common and rare plants.


Ugandan forest being stripped for fuel wood

(09/27/2010) A new study in the open access journal of Tropical Conservation Science finds that the Kasagala forest reserve in central Uganda is losing important tree species and suffering from low diversity of species. Researchers believe that forest degradation for charcoal and firewood has put heavy pressure on this ecosystem.


Nearly half of the world's wetlands used for crops

(09/27/2010) Wetlands used for crops have expanded significantly over the past eighty years. According to a new study in the open-access journal Tropical Conservation Science, wetlands being utilized for crop production has jumped from 25 percent in 1926 to 43 percent in 2006 of the world's wetlands as identified by the Ramsar Convention on Wetlands.


Threatened on all sides: how to save the Serengeti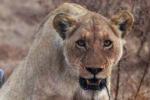 (09/27/2010) Tanzania's plan to build a road through the Serengeti has raised the hackles of environmentalists, conservationists, tourists, and wildlife-lovers worldwide, yet the proposed road is only the most recent in a wide variety of threats to the Serengeti ecosystem. A new study in mongabay.com's open-access journal Tropical Conservation Science looks at the wide variety of issues facing the Serengeti and how to save one of the world's most beloved landscapes and wildlife communities.


Financial crisis pummels wildlife and people in the Congo rainforest

(09/27/2010) Spreading over three central African nations—Cameroon, Central African Republic, and Republic of Congo—the Sangha tri-national landscape is home to a variety of actors: over 150,000 Bantu people and nearly 20,000 pygmies; endangered species including forest elephants and gorillas; and, not least, the Congo rainforest ecosystem itself, which here remains largely intact. Given its interplay of species-richness, primary rainforest, and people—many of whom are among the poorest in the world—the landscape became internationally important in 2002 when under the Congo Basin Forest Partnership (CBFP) conservation groups and development agencies agreed to work together to preserve the ecosystems while providing development in the region.


Into the Congo: saving bonobos means aiding left-behind communities, an interview with Gay Reinartz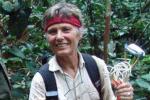 (09/23/2010) Unlike every other of the world's great apes—the gorilla, chimpanzee, and orangutan—saving the bonobo means focusing conservation efforts on a single nation, the Democratic Republic of the Congo. While such a fact would seem to simplify conservation, according to the director of the Bonobo and Congo Biodiversity Initiative (BCBI), Gay Reinartz, it in fact complicates it: after decades of one of world's brutal civil wars, the DRC remains among the world's most left-behind nations. Widespread poverty, violence, politically instability, corruption, and lack of basic infrastructure have left the Congolese people in desperate straits.


Why biodiversity is worth saving

(09/23/2010) In recognition of the United Nations' declaration of 2010 as the 'International Year of Biodiversity', the Association for Tropical Biology and Conservation (ATBC) has included a special section on the biodiversity in its September 2010 issue of Biotropica.


Orangutans can survive in timber plantations, selectively logged forests


(09/23/2010) Selectively logged forests and timber plantations can serve as habitat for orangutans, suggesting that populations of the endangered ape may be more resilient than previously believed, reports research published in the journal PlosONE. The study, conducted by a team of researchers led by Erik Meijaard of Jakarta-based People and Nature Consulting International, found roughly equivalent population densities between natural forest areas and two pulp and paper plantation concessions in East Kalimantan, Indonesian Borneo.


Plant names cut by over half a million

(09/22/2010) Researchers expect to strike out some 600,000 plant species names from taxonomy lists, representing over half of the names in current lists which stretched to nearly a million. The names cut are duplicate monikers for the same plant: for example, researchers discovered an astounding 800 different names for the tomato (Solanum lycopersicum). Researchers are once-and-for-all weeding out alias names in an attempt to create a single definitive list of plant names.


Photos: 'Lost amphibian' search makes good: three 'extinct' species rediscovered

(09/22/2010) A search for 100 of the world's 'lost amphibians'—unseen for decades and in many cases supposed extinct—have turned up three species so far, one of which hasn't been recorded since the Nazis were bombing London. The lost amphibian expeditions, formed by Conservation International (CI) and the IUCN Amphibian Specialist Group (ASG), have found surviving populations of the cave splayfoot salamander (Chiropterotriton Mosaueri) in Mexico, the Mount Nimba reed frog (Hyperolius Nimbae) in the Ivory Coast, and the Omaniundu reed frog (Hyperolius sankuruensis) from the Democratic Republic of Congo.


Photos: New species spins the world's strongest and largest spider web

(09/20/2010) A newly discovered species of spider in Madagascar spins the world's longest web, report scientists writing in the Journal of Arachnology and PLoS ONE.


How the overlooked peccary engineers the Amazon, an interview with Harald Beck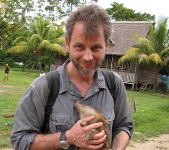 (09/20/2010) When people think of the Amazon rainforest, they likely think of roaring jaguars, jumping monkeys, marching ants, and squeezing anacondas. The humble peccary would hardly be among the first animals to cross their mind, if they even know such pig-like animals exists! Yet new research on the peccary is proving just how vital these species are to the world's greatest rainforest. As seed dispersers and seed destroyers, engineers of freshwater habitats and forest gaps, peccaries play an immense, long overlooked, role in the rainforest. "Peccaries have the highest density and biomass of any Neotropical mammal species. Obviously these fellows have quite an appetite for almost anything, but primarily they consume fruits and seeds. Their specialized jaws allow them to crush very hard seeds. The cracking sounds can be heard through the thick vegetation long before we could see them. As peccary herds bulldoze through the leaf litter in search for insects, frogs, seeds, and fruits, they destroy (i.e. snap and trample) many seedlings and saplings, sometimes leaving only the bare ground behind," Harald Beck, assistant professor at Towson University in Maryland, told mongabay.com in an interview.


Unknown elephant relative photographed in Kenya

(09/16/2010) Scientists conducting research in the Boni-Dodori forest on the coast of northeastern Kenya may have discovered a new species of giant elephant-shrew, reports the Zoological Society of London (ZSL).


Saving wild tigers will cost $82M/year

(09/15/2010) The cost of maintaining the planet's 3,500 remaining wild tigers is around $80 million a year, according to a new study published in the journal PLoS Biology.


Goats, cats trigger near extinction of Hawaiian bird in past 7 years

(09/14/2010) A new survey by the United States Geological Survey shows the population of the Palila (Loxioides bailleui), a beautiful songbird found only in Hawaii, has fallen from 4,400 birds to 1,200 birds since 2003, a decline of nearly 75 percent. The bird is being driven toward extinction by introduced sheep and goats, which are destroying the Palila's key food source, and feral cats, which are killing off adult birds and hatchlings, according to the American Bird Conservancy.


Population of Asia's rarest waterbird 30% higher than previously thought

(09/13/2010) A record-breaking 429 White-shouldered Ibis (Pseudibis davisoni) were recorded in a new survey in Cambodia, dramatically expanding the known global population of the critically endangered bird species, reports BirdLife International.


Photos: the world's most endangered turtles

(09/10/2010) More than 40 percent of the world's freshwater turtle species are threatened with extinction, according to a new assessment by Conservation International. Turtles are threatened primarily by hunting, habitat destruction, and the pet trade, making them among the most endangered groups of animals.


Frogs and friends at risk from booming global wildlife trade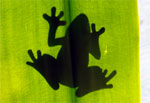 (09/08/2010) Alejandra Goyenechea, International Counsel at Defenders of Wildlife and Chair of the Species Survival Network's (SSN) Amphibian Working Group, spoke with Laurel Neme on her 'The WildLife' radio show and podcast about the global amphibian trade. In her interview, Alejandra Goyenechea discusses the benefits of frogs and the many threats – such as habitat loss, climate change, pollution, invasive species, disease, and overexploitation – to their survival. Did you know frogs indicate environmental quality, like canaries in a coal mine? Or that many have medicinal properties, like the phantasmal poison dart frog which produces a painkiller 200 times the potency of morphine?


The role of wildlife conservation in human health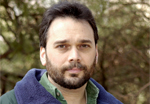 (09/07/2010) Livestock farming is an important traditional way for communities in sub-Saharan Africa to build and maintain wealth, as well as attain food security. Essentially, the transfrontier or transboundary conservation areas (TFCA) concept and current internationally accepted approaches to the management of transboundary animal diseases (TADs) are largely incompatible. The TFCA concept promotes free movement of wildlife over large geographic areas, whereas the present approach to the control of TADs (especially for directly transmitted infections) is to use vast fences to prevent movement of susceptible animals between areas where TADs occur and areas where they do not, and to similarly restrict trade in commodities derived from animals on the same basis. In short, the incompatibility between current regulatory approaches for the control of diseases of agro-economic importance and the vision of vast conservation landscapes without major fences needs to be reconciled in the interest of regional risk-diversification of land-use options and livelihood opportunities. An integrated, interdisciplinary approach offers the most promising way to address these issues—one where the well-being of wildlife and ecosystems, domestic animals, and Africa's people are assessed holistically, with a "One World – One Health" perspective.


Is carbon protection the same as biodiversity protection?

(09/05/2010) Protection of forests for their carbon value through Reduced Emissions from Deforestation and Degradation (REDD) schemes has been increasing in recent years. These schemes concentrate on preserving forest cover, and thus have great potential for the conservation of natural biodiversity. Some (REDD+) initiatives already specifically take biodiversity protection into account.


Vultures rebound in Cambodia; only Asian country with rising population

(09/02/2010) The number of threatened vultures in Cambodia is on the rise according to a new survey by Wildlife Conservation Society (WCS) and other members of the Cambodia Vulture Conservation Project.


Crackdown on illegal wildlife trade in Vietnam

(09/02/2010) A sweep of restaurants in Vietnam's Lam Dong Province turned up hundreds of pounds of illegal wildlife products, reports the Wildlife Conservation Society (WCS).


21% of Africa's freshwater plants and animals threatened

(09/02/2010) 21 percent of African freshwater plant and animal species are threatened with extinction, according to a five year assessment of 5,167 freshwater species by 200 scientists.


Could camera traps save wildlife worldwide?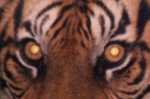 (08/31/2010) It's safe to say that the humble camera trap has revolutionized wildlife conservation. This simple contraption—an automated digital camera that takes a flash photo whenever an animal triggers an infrared sensor—has allowed scientists to collect photographic evidence of rarely seen, and often globally endangered species, with little expense and relative ease—at least compared to tromping through tropical forests and swamps looking for endangered rhino scat . Now researchers with the Wildlife Conservation Society (WCS) and the Zoological Society of London (ZSL) are taking the utility of the camera trap one step further: a study in Animal Conservation uses a novel methodology, entitled the Wildlife Picture Index (WPI), to analyze population trends of 26 species in Bukit Barisan Selatan National Park on the Indonesian island of Sumatra. While the study found a bleak decline in species, it shows the potential of camera traps for moving conservation forward since it marks the first time researchers have used camera traps to analyze long-term population trends of multiple species.


Photos: 'Tarzan' chameleon discovered in Madagascar

(08/31/2010) Scientists have discovered a new species of chameleon in a small block of rainforest in Madagascar.


Photos: Asia's tiniest frog discovered living inside carnivorous plants in Borneo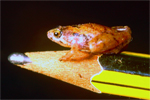 (08/25/2010) One of the world's smallest frogs has been discovered living inside carnivorous plants in Borneo, reports Conservation International, a conservation group that is jointly supporting a campaign with IUCN to search for some of the world's 'lost amphibians.' The species, described in Zootaxa by Indraneil Das and Alexander Haas of the Institute of Biodiversity and Environmental Conservation at the Universiti Malaysia Sarawak and Biozentrum Grindel und Zoologisches Museum of Hamburg, is named Microhyla nepenthicola after the plant in which is was found, Nepenthes ampullaria, a species of pitcher plant from Malaysian Borneo.



Page 1 | Page 2 | Page 3 | Page 4 | Page 5 | Page 6 | Page 7 | Page 8 | Page 9 | Page 10 | Page 11 | Page 12 | Page 13 | Page 14 | Page 15 | Page 16 | Page 17 | Page 18 | Page 19 | Page 20 | Page 21 | Page 22 | Page 23 | Page 24 | Page 25 | Page 26 | Page 27 | Page 28 | Page 29 | Page 30 | Page 31 | Page 32 | Page 33