News articles on biodiversity

---
Mongabay.com news articles on biodiversity in blog format. Updated regularly.





Is carbon protection the same as biodiversity protection?

(09/05/2010) Protection of forests for their carbon value through Reduced Emissions from Deforestation and Degradation (REDD) schemes has been increasing in recent years. These schemes concentrate on preserving forest cover, and thus have great potential for the conservation of natural biodiversity. Some (REDD+) initiatives already specifically take biodiversity protection into account.


Vultures rebound in Cambodia; only Asian country with rising population

(09/02/2010) The number of threatened vultures in Cambodia is on the rise according to a new survey by Wildlife Conservation Society (WCS) and other members of the Cambodia Vulture Conservation Project.


Crackdown on illegal wildlife trade in Vietnam

(09/02/2010) A sweep of restaurants in Vietnam's Lam Dong Province turned up hundreds of pounds of illegal wildlife products, reports the Wildlife Conservation Society (WCS).


21% of Africa's freshwater plants and animals threatened

(09/02/2010) 21 percent of African freshwater plant and animal species are threatened with extinction, according to a five year assessment of 5,167 freshwater species by 200 scientists.


Could camera traps save wildlife worldwide?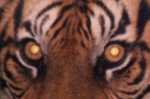 (08/31/2010) It's safe to say that the humble camera trap has revolutionized wildlife conservation. This simple contraption—an automated digital camera that takes a flash photo whenever an animal triggers an infrared sensor—has allowed scientists to collect photographic evidence of rarely seen, and often globally endangered species, with little expense and relative ease—at least compared to tromping through tropical forests and swamps looking for endangered rhino scat . Now researchers with the Wildlife Conservation Society (WCS) and the Zoological Society of London (ZSL) are taking the utility of the camera trap one step further: a study in Animal Conservation uses a novel methodology, entitled the Wildlife Picture Index (WPI), to analyze population trends of 26 species in Bukit Barisan Selatan National Park on the Indonesian island of Sumatra. While the study found a bleak decline in species, it shows the potential of camera traps for moving conservation forward since it marks the first time researchers have used camera traps to analyze long-term population trends of multiple species.


Photos: 'Tarzan' chameleon discovered in Madagascar

(08/31/2010) Scientists have discovered a new species of chameleon in a small block of rainforest in Madagascar.


Photos: Asia's tiniest frog discovered living inside carnivorous plants in Borneo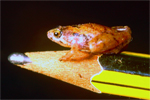 (08/25/2010) One of the world's smallest frogs has been discovered living inside carnivorous plants in Borneo, reports Conservation International, a conservation group that is jointly supporting a campaign with IUCN to search for some of the world's 'lost amphibians.' The species, described in Zootaxa by Indraneil Das and Alexander Haas of the Institute of Biodiversity and Environmental Conservation at the Universiti Malaysia Sarawak and Biozentrum Grindel und Zoologisches Museum of Hamburg, is named Microhyla nepenthicola after the plant in which is was found, Nepenthes ampullaria, a species of pitcher plant from Malaysian Borneo.


Saving Prairie Chickens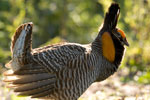 (08/24/2010) It's not so complicated, but it's much easier said than done. I'm referring to the restoration of a species to a habitat that has been transformed over time in the absence of keystone grazing species like bison which served essentially as landscape architects and grounds crew for expansive grassland habitat. In an effort to restore the endangered Attwater's prairie-chicken (Tympanuchus cupido attwateri) to the coastal prairie ecosystems of Texas and Louisiana, restoration biologists had to find such available and suitable habitat.


Lion populations plummet in Uganda's parks

(08/19/2010) Lion populations across Uganda's park system have declined 40 percent in less than a decade, according to the Wildlife Conservation Society (WCS).


Exploring Kenya's sky island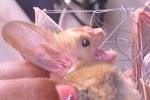 (08/18/2010) Rising over 2,500 meters from Kenya's northern desert, the Mathews Range is a sky island: isolated mountain forests surrounded by valleys. Long cut off from other forests, 'sky islands' such as this often contain unique species and ecosystems. Supported by the Nature Conservancy, an expedition including local community programs Northern Rangelands Trust and Namunyak Conservancy recently spent a week surveying the mountain range, expanding the range of a number of species and discovering what is likely a new insect.


Golden toad saved from brink of extinction

(08/17/2010) One hundred Kihansi Spray Toads have been flown to their native Tanzania after a close brush with extinction, reports the Wildlife Conservation Society (WCS).


The biology and conservation of declining coral reefs, an interview with Kristian Teleki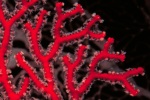 (08/15/2010) Coral reefs are often considered the "rainforests of the sea" because of their amazing biodiversity. In fact, coral reefs are one of the most diverse ecosystems on earth. It is not unusual for a reef to have several hundred species of snails, sixty species of corals, and several hundred species of fish. While they comprise under 1% of the world's ocean surface, one-quarter of all marine species call coral reefs their home. Fish, mollusks, sea stars, sea urchins, and more depend on this important ecosystem, and humans do too. Coral reefs supply important goods and services–from shoreline protection to tourism and fisheries–which by some estimates are worth $375 billion a year.


Logged forests retain considerable biodiversity in Borneo providing conservation opportunity


(08/12/2010) A new study in the Proceedings of the Royal Society B finds that forests which have undergone logging in the past, sometimes even twice, retain significant levels of biodiversity in Borneo. The researchers say these findings should push conservationists to protect more logged forests from being converted into oil palm plantations where biodiversity levels drop considerably and endangered species are almost wholly absent. Given that much of Borneo's forests have been logged as least once, these long-dismissed forests could become a new frontier for conservationists.


Orangutan populations collapse in pristine forest areas


(08/12/2010) Orangutan encounter rates have fallen six-fold in Borneo over the past 150 years, report researchers writing in the journal PLoS One. Erik Meijaard, an ecologist with People and Nature Consulting International, and colleagues compared present-day encounter rates with collection rates from naturalists working in the mid-19th Century. They found orangutans are much rarer today even in pristine forest areas. The results suggest hunting is taking a toll on orangutan populations.


Stunning monkey discovered in the Colombian Amazon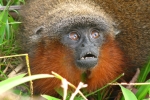 (08/11/2010) While the Amazon is being whittled away on all sides by logging, agriculture, roads, cattle ranching, mining, oil and gas exploration, today's announcement of a new monkey species proves that the world's greatest tropical rainforest still has many surprises to reveal. Scientists with the National University of Colombia and support from Conservation International (CI) have announced the discovery of a new monkey in the journal Primate Conservation on the Colombian border with Peru and Ecuador. The new species is a titi monkey, dubbed the Caquetá titi ( Callicebus caquetensis). However, the announcement comes with deep concern as researchers say it is likely the new species is already Critically Endangered due to a small population living in an area undergoing rapid deforestation for agriculture.


Nation's wealth does not guarantee green practices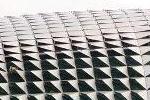 (08/11/2010) Developing countries are not the only ones that could benefit from a little environmental support. Wealthier countries may need to 'know themselves' and address these issues at home too. According to a recent study in the open access journal PLoS ONE, wealth may be the most important factor determining a country's environmental impact. The team had originally planned to study "country-level environmental performance and human health issues," lead author Corey Bradshaw, Director of Ecological Modeling and professor at the University of Adelaide, told mongabay.com. Once they began looking at the available indexes, however, they saw the need for a purely environmental analysis.


Audit finds palm oil company destroyed peatlands, but not primary forest


(08/10/2010) An environmental audit of palm oil company, PT SMART, found that the company had not cut primary rainforest, yet had destroyed carbon-rich peatlands; however the audit analyzed only 40 percent of PT SMART's holdings and investigated none of its plantations in New Guinea. A subsidiary of agricultural giant Sinar Mas, PT SMART has been accused in a number of reports by Greenpeace of both destroying high conservation value forests and draining peatlands. Greenpeace's reports caused both food giants Unilever and Nestle to drop PT SMART as a supplier of their palm oil, while Cargill stated it would wait to hear the results of the audit. Given the audit's results, both sides are claiming victory.


Hunting threatens the other Amazon: where harpy eagles are common and jaguars easy to spot, an interview with Paul Rosolie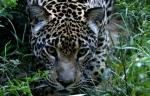 (08/05/2010) If you have been fortunate enough to visit the Amazon or any other great rainforest, you've probably been wowed by the multitude and diversity of life. However, you also likely quickly realized that the deep jungle is not quite what you may have imagined when you were a child: you don't watch as jaguars wrestle with giant anteaters or anacondas circle prey. Instead life in the Amazon is small: insects, birds, frogs. Even biologists will tell you that you can spend years in the Amazon and never see a single jaguar. Yet rainforest guide and modern day explorer Paul Rosolie says there is another Amazon, one so pristine and with such wild abundance that it seems impossible to imagine if not for Rosolie's stories, photos, and soon videos. This is an Amazon where the big animals—jaguars, tapir, anaconda, giant anteaters, and harpy eagles—are not only abundant but visible. Free from human impact and overhunting, these remote places—off the beaten path of tourists—are growing ever smaller and, according to Rosolie, are in danger of disappearing forever.


80% of rainforests could adversely impacted by logging, deforestation, climate change by 2100

(08/05/2010) The world's tropical forests may suffer large-scale degradation and deforestation by the end of the century if current logging and climate change trends persist, finds a new analysis published in Conservation Letters.


Rainforest destruction progresses in waves

(08/05/2010) Tropical forest degradation progresses in a series of "waves", with forests initially exploited for high value products like hardwoods and then eventually used for successively lower value goods like firewood and fodder, reports new research published in the Proceedings of the National Academy of Sciences.


Myanmar creates world's largest tiger reserve, aiding many endangered Southeast Asian species

(08/04/2010) Myanmar has announced that Hukaung Valley Tiger Reserve will be nearly tripled in size, making the protected area the largest tiger reserve in the world. Spanning 17,477 square kilometers (6,748 square miles), the newly expanded park is approximately the size of Kuwait and larger than the US state of Connecticut.


Reforestation of rainforests sequesters more carbon than plantations

(08/03/2010) A new study in Ecological Management & Restoration has found that reforesting rainforest captures more carbon than monoculture plantation and even mixed species plantations. The research tested three projects in north-eastern Australia: a rainforest reforesting project using a variety of native trees, a mixed species plantation, and a monoculture plantation of conifers.


Bold rainforest idea makes good: Ecuador secures trust fund to save park from oil developers


(08/03/2010) In what may amount to a historic moment in the quest to save the world's rainforests and mitigate climate change, Ecuador and the United Nations Development Fund (UNDF) have created a trust fund to protect one of the world's most biodiverse rainforests from oil exploration and development. The fund will allow the international community to pay Ecuador to leave an estimated 850 million barrels of oil in Yasuni National Park in the ground instead of extracting it. This first-of-its-kind agreement, known as the Yasuni-ITT Initiative, will allow the rainforest protected area to remain pristine: preserving one of the most species-rich places on Earth, safeguarding the lives of indigenous people, and keeping an estimated 410 million tons of CO2 out of the atmosphere.


Environmental assessment for Borneo coal plant riddled with errors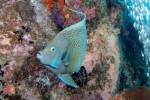 (08/03/2010) The Detailed Environmental Impact Assessment (DEIA) for a proposed coal plant in Sabah is full of holes, according to activists with the organization Green SURF (Sabah Unite to Re-Power the Future), which opposes the plant. The official environmental report from Lahad Datu Energy lists species not endemic to Borneo, mistakes the nearest ecosystem to the coal plant, and confuses indigenous groups. Even more seriously, the DEIA leaves out information on the coal plant's specifics and possible 'green' alternatives.


Endangered Animals: 10 Reasons for Hope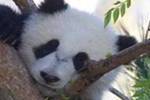 (08/03/2010) Earlier last month the Zoological Society of San Diego launched two far reaching media and development projects which showcase the Zoo's extensive global field conservation programs. Mongabay had the opportunity to attend the launch ceremony of the Zoo's new 'Global Action Team' and the accompanying 'Ten Reasons for Hope' campaign. While at this event, we spoke with Alan Lieberman, Director of Regional Conservation Programs, about the development of both projects.


Scientists condemn current development plan in Kalimantan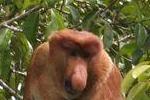 (08/02/2010) Scientists with the Association for Tropical Biology and Conservation (ATBC) have released a resolution opposing the current development plan for a road and bridge crossing Balikpapan Bay in the Indonesian state of Kalimantan. The resolution states that the plan threatens not only the fragile ecosystems within the bay, but of the nearby mangroves as well as the Sungai Wain forest and its watershed, vital for local industry and people. According to ATBC, the plan could be easily remedied by officials picking an alternate route, which is also favored by locals since it would be 80 kilometers shorter.


Logging crisis pushes Madagascar's forests on to UNESCO's Danger List


(08/01/2010) UNESCO's World Heritage committee has added Madagascar's unique tropical forests to its Danger List of threatened ecosystems. The move comes following a drawn-out illegal logging crisis that has seen loggers and traders infiltrating the island-nation's national parks for rosewood. Bushmeat hunting of lemurs and other rare species also accompanied the crisis.


Indonesian people-not international donors or orangutan conservationists-will determine the ultimate fate of Indonesia's forests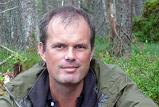 (07/29/2010) Many of the environmental issues facing Indonesia are embodied in the plight of the orangutan, the red ape that inhabits the islands of Borneo and Sumatra. Orangutan populations have plummeted over the past century, a result of hunting, habitat loss, the pet trade, and human-ape conflict. Accordingly, governments, charities, and concerned individuals have ploughed tens of millions of dollars into orangutan conservation, but have little to show in terms of slowing or reversing the decline. The same can be said about forest conservation in Indonesia: while massive amounts of money have been put toward protecting and sustainable using forests, the sum is dwarfed by the returns from converting forests into timber, rice, paper, and palm oil. So orangutans—and forests—continue to lose out to economic development, at least as conventionally pursued. Poor governance means that even when well-intentioned measures are in place, they are often undermined by corruption, apathy, or poorly-designed policies. So is there a future for Indonesia's red apes and their forest home? Erik Meijaard, an ecologist who has worked in Indonesia since 1993 and is considered a world authority on orangutan populations, is cautiously optimistic, although he sees no 'silver bullet' solutions.


Visiting the Gulf: how wildlife and people are faring in America's worst environmental disaster, an interview with Jennifer Jacquet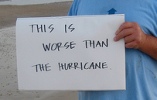 (07/29/2010) "President Obama called it 'the worst environmental disaster America has ever faced.' So I thought I should face it and head to the Gulf"—these are the opening words on the popular blog Guilty Planet as the author, marine biologist Jennifer Jacquet, embarked on a ten day trip to Louisiana. As a scientist, Jacquet was, of course, interested in the impact of the some four million barrels of oil on the Gulf's already depleted ecosystem, however she was as equally keen to see how Louisianans were coping with the fossil fuel-disaster that devastated their most vital natural resource just four years after Hurricane Katrina.


If Madagascar's biodiversity is to be saved, international community must step up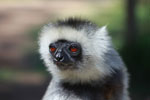 (07/27/2010) The international community's boycott of environmental aid to Madagascar is imperiling the island's unique and endangered wildlife, according to a new report commissioned by the US Agency for International Development's (USAID) Bureau of Africa. International aid to the desperately poor nation slowed to a trickle after a government coup last year, including a halt on environmental funding from the US government. Since then the island has experienced an environmental crisis: illegal loggers and traders began decimating protected areas, and the wildlife trade, including hunting endangered lemurs for bushmeat, took off.


Coral reefs doomed by climate change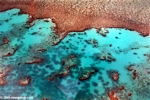 (07/22/2010) The world's coral reefs are in great danger from dual threats of rising temperatures and ocean acidification, Charlie Veron, Former Chief Scientist of the Australian Institute of Marine Science, told scientists attending the Association for Tropical Biology and Conservation meeting in Sanur, Bali. Tracing the geological history of coral reefs over hundreds of millions of years, Veron said reefs lead a boom-and-bust existence, which appears to be correlated with atmospheric carbon dioxide levels. With CO2 emissions rising sharply from human activities, reefs—which are home to perhaps a quarter of marine species and provide critical protection for coastlines—are poised for a 'bust' on a scale unlike anything seen in tens of millions of years.


Scientists sound warning on forest carbon payment scheme


(07/22/2010) Scientists convening in Bali expressed a range of concerns over a proposed mechanism for mitigating climate change through forest conservation, but some remained hopeful the idea could deliver long-term protection to forests, ease the transition to a low-carbon economy, and generate benefits to forest-dependent people.


Wildlife trafficking hubs identified in Indonesia

(07/21/2010) The bulk of illegally traded wildlife moves through two "triangles" that span the Indonesian archipelago, an ecologist told scientists attending a meeting convened in Sanur, Bali by the Association for Tropical Biology and Conservation.


Amazing reefs: how corals 'hear', an interview with Steve Simpson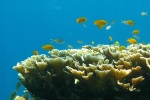 (07/21/2010) Corals aggregate to form vast reefs, which are home to numerous species and provide vital ecological services such as protecting shorelines. However, coral reefs are one of the most threatened ecosystems in the world due to many factors, such as global warming and ocean acidification. Recent research by Simpson and his team of scientists has shown that corals, rather than drifting aimlessly after being released by their parent colonies and by chance landing back on reefs, instead find their way purposefully to reefs by detecting the sound of snapping shrimps and grunting fish on the reef. However, that discovery also means that the larvae might struggle to find reefs when human noises, like drilling or boats, mask the natural ocean sounds.


Following public outcry, New Zealand drops plan to mine protected areas

(07/20/2010) The New Zealand government has caved to public pressure, announcing that it is dropping all plans to mine in protected areas. The plan to open 7,000 hectares of protected areas to mining would have threatened a number of rare and endemic species, including two frogs that are prehistoric relics virtually unchanged from amphibian fossils 150 million years old: Archey's frog (Leiopelma archeyi) and Hochstetter's frog (Leiopelma hochstetteri).


30 frog species, including 5 unknown to science, killed off by amphibian plague in Panama

(07/19/2010) With advanced genetic techniques, researchers have drawn a picture of just how devastating the currently extinction crisis for the world's amphibians has become in a new study published in the Proceedings of the Nation Academy of Sciences (PNAS). Studying frog populations using DNA barcoding in Panama's Omar Torrijos National Park located in El Copé researchers found that 25 known species and 5 unknown species have vanished since 1998. None have returned.


A fifth of the world's mangroves gone in 30 years

(07/18/2010) A new report by the United Nation Environment Program (UNEP) and the Nature Conservancy has found that mangrove forests are being lost at staggering rates worldwide: since 1980 one fifth of the world's mangroves have been felled.


Illegal logging declining worldwide, but still 'major problem'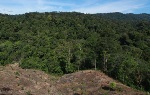 (07/15/2010) A new report by the Chatham House finds that illegal logging in tropical forest nation is primarily on the decline, providing evidence that new laws and international efforts on the issue are having a positive impact. According to the report, the total global production of illegal timber has fallen by 22 percent since 2002. Yet the report also finds that nations—both producers and consumers—have a long way to go before illegal logging is an issue of the past.


Large-scale forest destruction in Sumatra undermines Indonesia's deal with Norway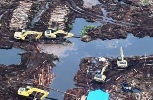 (07/13/2010) While the Indonesian government basks in a recent agreement with Norway to slow deforestation to the tune of a billion US dollars, a new report by Eyes on the Forest shows photographic evidence of largely government sanctioned deforestation that flouts several Indonesia laws. Potentially embarrassing, the report and photos reveal that two companies, Asian Pulp and Paper (APP) and Asia Pacific Resource International (APRIL), have destroyed 5 percent of Riau province's forests since 2009, including deep peatlands, high conservation value forests (HCVF), Critically Endangered Sumatran tiger habitat, and forest within the Giam Siak Kecil- Bukit Batu UNESCO Biosphere Reserve. In total, over 130,000 hectares (an area larger than Hong Kong) of mostly peat forest were destroyed for pulp.


Conservation photography: on shooting and saving the world's largest temperate rainforest, an interview with Amy Gulick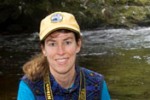 (07/11/2010) Most of the US's large ecosystems are but shadows of their former selves. The old-growth deciduous forests that once covered nearly all of the east and mid-west continental US are gone, reduced to a few fragmented patches that are still being lost. The tall grassy plains that once stretched further than any eye could see have been almost wholly replaced by agriculture and increasing suburbs. Habitats, from deserts to western forests, are largely carved by roads and under heavy impact from resource exploitation to invasive species. Coastal marine systems, once super abundant, have partially collapsed in many places due to overfishing, as well as pollution and development. Despite this, there are still places in the US where the 'wild' in wilderness remains largely true, and one of those is the Tongass temperate rainforest of Southeast Alaska.


Photos: researchers uncover top priority areas for Bolivian primates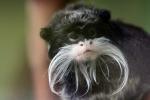 (06/28/2010) Employing a predictive model, researchers have located two areas in need of protection to ensure the survival of Bolivia's primate species. The study, published in Tropical Conservation Science, identified the potential distribution of Bolivia's 22 primates and discovered two priority regions, one in the Pando Department with a number of rare primates, and the other in Western Beni, home to two primate species that live no-where else.


Invertebrates in Brazilian traditional medicines

(06/28/2010) According to a new study in Tropical Conservation Science a surprising number of invertebrates are used in Brazilian traditional medicines, which are popular both in rural and urban areas. Researcher discovered that at least 81 species from five taxonomic groups are being used to treat a variety of illnesses in Brazil.


Forest loss occurring around Kibale National Park in Uganda

(06/28/2010) A new study in Tropical Conservation Science finds that Kibale National Park in Uganda has retained its tropical forest despite pressures of a dense human population and large-scale clearing activities just beyond the border of the park. Home to twelve primate species, including Chimpanzees, the park is known as a safe-haven for African primates.


Scientists warn that Malaysia is converting tropical forests to rubberwood plantations

(06/24/2010) The Association for Tropical Biology and Conservation (ATBC) has condemned Malaysia's booming practice of converting tropical forests into rubberwood plantations, arguing that the conversion threatens Malaysia's biodiversity, endangered species, and releases significant greenhouse gas emissions.


Rainforest scientists urge UN to correct "serious loophole" by changing its definition of 'forest'

(06/24/2010) The Association for Tropical Biology and Conservation (ATBC) has released a resolution urging the UN to change its definition for 'forest', before the controversial definition undermines conservation efforts, biodiversity preservation, carbon sequestration, and the nascent REDD (Reducing Emissions through Deforestation and forest Degradation).


New protected areas established in Brazil's fragmented Atlantic Forest

(06/17/2010) Brazil has designated an additional 65,070 hectare (161,000 acres) of land to be protected in the Mata Atlantica, or Atlantic Forest. The land is split between four new protected areas and an expansion of a national park.


Local voices: frustration growing over Senate plan on Tongass logging

(06/17/2010) Recently local Alaskan communities were leaked a new draft of a plan to log 80,000 acres of the Tongass forest making its way through the US Senate Energy and Natural Resources committee. According to locals who wrote to mongabay.com, the draft reinforced their belief that the selection of which forests to get the axe has nothing to do with community or environmental concerns.


Wildlife-rich river threatened by sand-dredging in Borneo

(06/15/2010) The Kinabatangan River in Malaysian Borneo is home to a fabulous wealth of species, including orangutans, proboscis monkeys, and a sizeable population of the world's smallest elephant, the Borneo pygmy elephant. While local politicians have stated numerous times that the ecology of the river will be protected, locals are reporting a number of legally sanctioned sang dredging operations on the river. Dredging can affect river flows, negatively impact wildlife, and release toxins from the sediments.


Photos: Tongass logging proposal 'fatally flawed' according to Alaskan biologist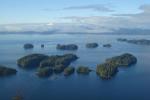 (06/15/2010) A state biologist has labeled a logging proposal to hand over 80,000 acres of the Tongass temperate rainforest to Sealaska, a company with a poor environmental record, 'fatally flawed'. In a letter obtained by mongabay.com, Jack Gustafson, who worked for over 17 years as a biologist with the Alaska Department of Fish and Game, argues that the bill will be destructive both to the environment and local economy.


Australian rainforest plant yields possible cancer killer

(06/14/2010) A drug derived from a plant native to the Australian rainforest may prove to be a new weapon against cancer, according to the AFP. QBiotics Ltd has released a statement announcing that a drug made from the seeds of a rainforest shrub has successfully treated tumors in over 150 animals, and the company is now preparing to test the drug on humans.



Page 1 | Page 2 | Page 3 | Page 4 | Page 5 | Page 6 | Page 7 | Page 8 | Page 9 | Page 10 | Page 11 | Page 12 | Page 13 | Page 14 | Page 15 | Page 16 | Page 17 | Page 18 | Page 19 | Page 20 | Page 21 | Page 22 | Page 23 | Page 24 | Page 25 | Page 26 | Page 27 | Page 28 | Page 29 | Page 30 | Page 31 | Page 32