News articles on biodiversity

---
Mongabay.com news articles on biodiversity in blog format. Updated regularly.





Teaching orangutans to be wild – orangutan rehabilitation


(12/15/2010) Michelle Desilets, Executive Director of the Orangutan Land Trust, spoke with Laurel Neme on her 'The WildLife' radio show and podcast about the process of rehabilitating orphaned orangutans and teaching them to be wild. This is the second in a two-part interview. The first part covered orangutan biology, habits and the interconnected threats, from the pet trade to habitat loss and expansion of oil palm plantations, facing these creatures. This second part focuses on what happens to surviving orangutans.


Primatologists: the best hope for apes is the best hope for us


(12/15/2010) Distinguished conservation luminaries, eminent primate experts, ape-suited bucket wielders, a group of African drummers and nearly 1,500 people gathered in London last week for an evening of talks to shine the spotlight on the plight of apes and the forests in which they live, sending a strong message to the climate negotiators hammering out a REDD+ mechanism in Cancun. Hosted by conservation heavyweight Sir David Attenborough, Hope 4 Apes was something of a reunion of the first Hope 4 Apes event that took place ten years ago to raise awareness of -- and funding for -- ape conservation.


Picture: New lemur in Madagascar

(12/15/2010) Researchers have discovered a new species of lemur in Madagascar.


The secrets of animal TV: many nature shows rely on unethical tactics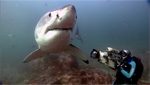 (12/14/2010) Classic animal series like Shark Week hosted by the Discovery Channel and Wild America by Marty Stouffer have captivated audiences for years, bringing them closer than ever to nature from the comfort of their living room. Unfortunately what the audience doesn't know is that many of those wildlife films incorporate unethical behavior including animal harassment, staged scenes, and the use of trained animals. These claims come from Chris Palmer, a veteran wildlife filmmaker with over 300 hours of original programming for prime time television and the giant screen, director of the Center for Environmental Filmmaking at American University and author of Shooting in the Wild: An Insider's Account of Making Movies in the Animal Kingdom (Sierra Club Books, 2010). Palmer concedes that his films have used these unethical techniques and that significant proportion of the wildlife programming we find ourselves enthralled with is as fake and scripted as any Hollywood movie.


The problem-solving ape: what makes orangutans special and why they are threatened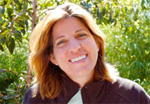 (12/13/2010) Michelle Desilets, Executive Director of the Orangutan Land Trust, spoke with Laurel Neme on her "The WildLife" radio show and podcast about orangutans. In the first part of her interview, they discussed orangutan biology, habits and the interconnected threats, from the pet trade to habitat loss and expansion of oil palm plantations, facing these creatures. The second part covers the process of rehabilitating orangutans and teaching them to be wild.


Sulawesi groups recognized for efforts to save endangered wildlife, forests

(12/08/2010) Two groups working with local communities to conserve forests in Sulawesi have won mongabay.com's 2010 Conservation Award. The Alliance for Tompotika Conservation (AlTo), which works in Central Sulawesi, and the Nantu Forest Conservation Program, which operates in North Sulawesi, were recognized for their efforts to protect endangered forests on the Indonesian island, which is known for its high levels of endemic species.


Saving Sulawesi's 'pig-deer', the babirusa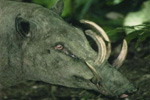 (12/06/2010) The babirusa of Sulawesi may be one of the world's oddest looking—and acting—mammals. Literally meaning 'pig-deer' the babirusa, which includes four species, belongs to its own genus 'Babyrousa' in the pig family. Males are especially unique, sporting four tusks, two of which appear to come right out of the animal's snout. To make it to the top of the babirusa hierarchy, males will combat each other in an activity dubbed 'boxing' where they will rear up on their hind legs and club at each other. Despite their many oddities, the babriusa were not formally studied until the late 1980s when Dr. Lynn Clayton spent four years in Sulawesi's forest observing them.


'Environmental and social aggression': oil exploration threatens award-winning marine protected area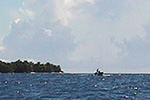 (12/01/2010) The Seaflower Marine Protected Area (MPA), which recently won top honors at the Convention on Biological Diversity (CBD) in Japan, is now under threat by planned oil exploration in the region, according to the Providence Foundation which is devoted to protecting the area. Proposed blocs for exploration by the Colombian government lie in the North Cays adjacent to the park, and perhaps even inside MPA boundaries. Spreading over 65,000 square kilometers (6.5 million hectares), Seaflower MPA lies within the Colombian Caribbean department known as the Archipelago of San Andres, Old Providence and Santa Catalina. This richly diverse Archipelago is home to a known 57 coral species, over 400 fish, and some 150 birds, as well as the ethnic and cultural minority: the Raizal people. The prospect of massive infrastructure or, even worse, oil spills in the area could devastate the park and locals' livelihoods.


Study: REDD could save species from extinction, if well-funded

(12/01/2010) The burgeoning global program REDD+ (Reduced Emissions from Deforestation and Forest Degradation) could do more than mitigate climate change, according to a new study in Conservation Letters by scientists with Conservation International (CI). Analyzing a sample of 2,500 forest animals, including mammals, birds and amphibians, researchers found that REDD+ could reduce the rate of extinction among these species by 46-82% over five years. The wide range in the study's findings depends on the amount of funds devoted to REDD+: more funds means greater forest preservation and, thereby, less extinction.


Earth could see 4 degrees Celsius warming in less than a lifetime

(11/29/2010) By the time children born this year reach 50 years old, the Earth could be 4 degrees Celsius warmer (7.2 degrees Fahrenheit) warns a new study as governments meet in Cancun for this year's UN climate summit, which is not expected to produce an agreement. Last year governments pledged in the non-binding Copenhagen Accord to keep temperatures below a 2 degree Celsius rise, but a new study in Philosophical Transactions of the Royal Society A argues that even with current promises to cut emissions this is unlikely and, in a worst-case scenario, a rise of 4 degrees Celsius is possible by 2060.


Ad warning of mass extinction appears in Times Square

(11/24/2010) An advertisement warning holiday pedestrians about mass extinction—and asking for their help—first appeared in Times Square this week. The ad which flashes on CBS's Super LED Screen between 7th and 8th avenues was created by US conservation organization, the Center for Biological Diversity.


Oil, indigenous people, and Ecuador's big idea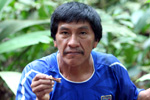 (11/23/2010) Ecuador's big idea—potentially Earth-rattling—goes something like this: the international community pays the small South American nation not to drill for nearly a billion barrels of oil in a massive block of Yasuni National Park. While Ecuador receives hundred of millions in an UN-backed fund, what does the international community receive? Arguably the world's most biodiverse rainforest is saved from oil extraction, two indigenous tribes' requests to be left uncontacted are respected, and some 400 million metric tons of CO2 is not emitted from burning the oil. In other words, the international community is being asked to put money where its mouth is on climate change, indigenous rights, and biodiversity loss. David Romo Vallejo, professor at the University of San Francisco Quito and co-director of Tiputini research station in Yasuni, recently told mongabay.com in an interview that this is "the best proposal so far made to ensure the protection of this incredible site."


Scientists call upon Indonesia to recognize value of secondary forests

(11/18/2010) A group of scientists have called upon the governments of Indonesia and Norway to recognize the conservation value of logged-over and "degraded" forests under their partnership on reducing emissions from deforestation and degradation. The letter urges the Indonesian government to extend protection to forest areas that may not be pristine but still serve as important carbon sinks, house endangered wildlife, and provide livelihoods for communities.


Reforestation effort launched in Borneo with nearly-extinct rhinos in mind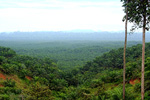 (11/18/2010) The Rhino and Forest Fund (RFF) has partnered with the Forestry Department of Sabah in northern Borneo to launch a long-term reforestation project to aid Malaysia's threatened species with particular emphasis on the Bornean rhino (Dicerorhinus sumatrensis harrissoni), one of the world's most imperiled big mammals. The reforestation project will be occurring in and adjacent to Tabin Wildlife Reserve, which is surrounded on all sides by oil palm plantations.


Pictures: 'Mr. Burns' frog discovered in Colombia along with 2 other new species

(11/15/2010) Three previously undocumented species of frog have been discovered in Colombia, reports Conservation International.


Chaco biodiversity expedition suspended

(11/15/2010) A joint expedition by the Natural History Museum (NHM), London and the Natural History Museum, Asuncion to the dwindling dry forest of the Gran Chaco in Paraguay to record biodiversity, and hopefully uncover 'hundreds' of new species, has been suspended by the Paraguayan government. The suspension comes after a local organization voiced concern that the expedition would threaten uncontacted member of the Ayoreo tribe in the forest.


What do wolves and sharks have in common?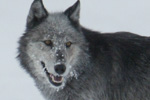 (11/15/2010) Sharks dwell in the ocean, wolves on land; sharks are a type of fish, wolves are a mammal; sharks go back some 400 million years, wolves only some 2 million years. So, these animals should have little in common, right? However, a new study in Frontiers in Ecology and the Environment points to surprising similarities among these disparate animals. As top predators, both wolves and sharks impact their prey and other species in similar ways.


Critics say Obama slow on endangered species

(11/15/2010) The Obama Administration is lagging behind past administrations in its listing of dwindling species under the Endangered Species Act (ESA). To date the US Fish and Wildlife Service has added 51 species to the ESA since Obama's took office, according to the conservation group, Center for Biological Diversity. By contrast, the Clinton Administration averaged 65 species a year with a total of 522 species protected. Obama is more proactive than George W. Bush, however, who was seen by many critics as actively undercutting the ESA. Only one of the species protected so far by the Obama Administration is found in the continental US.


Cheetahs reproduce more successfully after early pregnancies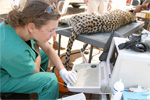 (11/15/2010) Early pregnancies prepare a cheetah for a life of productive motherhood, new research shows. A study published on 20 September in Conservation Letters advises captive breeding programs to focus on breeding female cheetahs at young ages to set the stage for many litters throughout their lives. The world's fastest animal, the cheetah has not outpaced a disheartening march toward extinction. Populations have declined from an estimated 100,000 a century ago to about 13,000 today. For years, researchers have pointed to the high genetic similarities among individual cheetahs as the main reason why captive cheetahs don't often get pregnant.


Rainforests, wildlife preserved by indigenous spiritual beliefs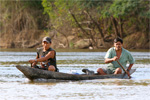 (11/15/2010) New research within the native Wapishana and Makushi communities of Guyana suggests that indigenous cultural beliefs such as shamanism help preserve tropical forests and wildlife. The analysis, published in the September 2010 Journal of Latin American Geography, draws from a massive data set that tracks wildlife populations, hunting kill sites, and spiritually significant features of the landscape within a 48,000-square-kilometer area in southern Guyana. The authors recruited the hunters themselves to record much of the data.


RSPO to recognize secondary forests as conservation priority

(11/12/2010) The Roundtable on Sustainable Palm Oil (RSPO), a body that sets environmental standards for palm oil production, has passed a resolution to reconfirm that secondary and degraded forests can classified as High Conservation Value (HCV) areas. The designation could increase the area of forest conserved within oil palm plantations provided it has high conservation significance, such as serving as habitat for endangered species like orangutans, Sumatran tigers, and rhinos.


Chaco expedition working to "minimize the risk" of running into uncontacted natives

(11/11/2010) A joint expedition by the Natural History Museum (NHM), London and the Natural History Museum, Asuncion to study the biodiversity of the dwindling dry forests of Chaco in Paraguay have responded to recent concerns that they risk encountering uncontacted natives, which could potentially threaten the natives' lives as well as their own.


Amazon biodiversity older than believed

(11/11/2010) A new study in Science has found that the incredible biodiversity of the Amazon rainforest goes back much further than expected, perhaps upending old ideas about how the Amazon basin became arguably the world's most biodiverse ecosystem. According to the study, the origin of rich biodiversity in the Amazon likely goes back more than 20 million years when the Andean mountains were rising.


Researchers track the little-known giant sunfish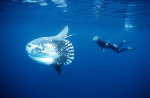 (11/10/2010) Getting to know the heaviest bony fish in the world is surprisingly hard. At 3 m (10 ft) long and 2,200 kg (4,850 lb), the Mola mola, or ocean sunfish, is an elusive giant. A typical day in its life is still a mystery. Now, a study published on 30 September in the Journal of Experimental Marine Biology and Ecology has opened a small portal onto their behaviors – and has underlined concerns that sunfish die in alarming numbers as unintentional catches in commercial fisheries.


African apes threatened by rising temperatures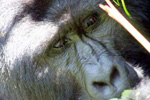 (11/10/2010) Most people wish each day had more than 24 hours. But as the planet heats up, that limited number of hours might push endangered African apes even closer to extinction by making their current habitats unsuitable for their lifestyle, according to a controversial study published on 23 July in the Journal of Biogeography.


Photos: surprises discovered in tiny forest fragment surrounded by palm oil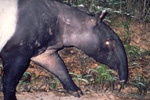 (11/10/2010) Researchers have uncovered an astounding number of species in a tiny protected forest fragment surrounded on all side by palm oil plantations in the Indonesian island of Sumatra. Researchers with the Zoological Society of London (ZSL), Queen Mary, University of London and the Durrell Institute of Conservation and Ecology (DICE – University of Kent) recorded sun bear (Helarctos malayanus), Malayan tapir (Tapirus indicus), the banded langur (Presbytis femoralis), and agile gibbons (Hylobates agilis), but most notable, was the first record ever of the Ridley's leaf-nosed bat (Hipposideros ridleyi) in Sumatra. The discoveries highlight the importance of preserving even small forest fragments surrounded by agriculture.


The unruly evolution of island life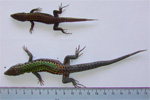 (11/09/2010) From the terrifying Komodo dragon to the diminutive hobbit Homo floresiensis, islands are home to some remarkable curiosities of size. Despite the fame of giant lizards and pygmy humans, a longstanding tenet of evolutionary biology suggests that the size of island animals moves towards the middle of the pack. A study published on 1 September in the Journal of Biogeography explores these two seemingly contradictory notions and finds that neither is a perfect explanation.


Eight new plants discovered in Bolivia

(11/07/2010) Researchers have described eight new species of plant from in and near Madidi National Park in the Bolivian Andes. Described in the journal Novon by botanists with the Missouri Botanical Garden and the National Herbaium in Laz Paz, Bolivia, seven of the eight plants were found as apart of the Proyecto Madidi (Project Madidi), a ten year effort to describe the plant species of three inter-connecting protected areas in Bolivia—Madidi National Park, Pilón Lajas Biosphere Reserve and Communal Lands, and Apolobamba Integrated Management Natural Area.


Will biodiversity agreement save life on Earth?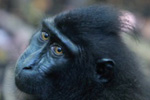 (11/07/2010) On Friday, October 29th, 193 member nations of the Convention on Biological Diversity (CBD) reached a possibly landmark agreement on saving the world's suffering biodiversity in Nagoya, Japan. The agreement was especially notable after nations failed—by all accounts—to live up to the goals from the previous CBD agreement, including stemming the global loss of biodiversity by 2010. According to scientists, the world's species continue to vanish at mass-extinction rates due to habitat loss, deforestation, overconsumption, pollution, climate change, and invasive species. To addresses this crisis the new CBD agreement sets out 20 goals for 2020. But given the global challenges in saving the world's species and the lack-of-teeth in agreement (it is strictly voluntary), will the CBD make a difference or in ten years time will goals be again unmet and life on planet Earth worse off than ever? To answer this mongabay.com turned to a number of experts in the conservation world.


Agreement reached at biodiversity summit

(10/29/2010) Delegates meeting in Nagoya, Japan, at the 10th Conference of the Parties (COP10) of the Convention on Biological Diversity (CBD) today agreed to take new steps to halt the global decline of biodiversity.


Harrison Ford chides US for spurning international biodiversity treaty

(10/28/2010) In a speech in Nagoya, Japan at the UN's Convention for Biological Diversity (CBD) actor and conservationist, Harrison Ford, called on delegates to put aside differences and adopt a strong treaty to protect biodiversity. As a US citizen, he also urged his country to become a full signatory of the CBD. "The time has come for the United States to step up to the plate. The problem is so big and the time is so short, we have no choice. We have to act and we have to act now," said Ford.


Undergrads in the Amazon: American students witness beauty and crisis in Yasuni National Park, Ecuador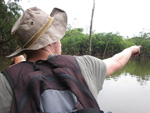 (10/28/2010) Although most Americans have likely seen photos and videos of the world's largest rainforest, the Amazon, they will probably never see it face-to-face. For many, the Amazon seems incredibly remote: it is a dim, mysterious place, a jungle surfeit in adventure and beauty—but not a place to take a family vacation or spend a honeymoon. This means that the destruction of the Amazon, like the rainforest itself, also appears distant when seen from Oregon or North Carolina or Pennsylvania. Oil spills in Ecuador, cattle ranching in Brazil, hydroelectric dams in Peru: these issues are low, if not non-existent, for most Americans. But a visit to the Amazon changes all that. This was recently confirmed to me when I traveled with American college students during a trip to far-flung Yasuni National Park in Ecuador. As a part of a study abroad program with the University of San Francisco in Quito and the Galapagos Academic Institute for the Arts and Sciences (GAIAS), these students spend a semester studying ecology and environmental issues in Ecuador, including a first-time visit to the Amazon rainforest at Tiputini Biodiversity Station in Yasuni—and our trips just happened to overlap.


The march to extinction accelerates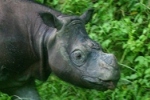 (10/26/2010) A fifth of the world's vertebrate species (i.e. mammals, birds, reptiles, amphibians, and fish) are threatened with extinction, according to a massive new study by the International Union for the Conservation of Nature (IUCN); and the situation is worsening for the world's wildlife: on average 52 species of mammals, birds, and amphibians move one category closer to extinction every year (the IUCN Red List categorizes species as Least Concern, Near Threatened, Vulnerable, Endangered, Critically Endangered, Extinct in the Wild, and then Extinct). However, the news isn't all bad. The study found that conservation action does work: in the first analysis of its kind, researchers found that the global biodiversity decline would have been 18% worse if not for conservation attention, "nonetheless," the authors—174 scientists from 38 countries—write, "current conservation efforts remain insufficient to offset the main drivers of biodiversity loss." According to the study, these drivers include agricultural expansion, logging, over-exploitation of species, and invasive species.


Life shocker: new species discovered every three days in the Amazon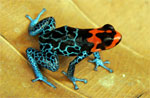 (10/26/2010) A new report by the World Wide Fund for Nature (WWF) confirms the Amazon rainforest, even as it is shrinking due to deforestation, remains among the world's most surprising places. According to the report, Amazon Alive, over the past decade (1999-2009) researchers have found 1,200 new species in the Amazon: one new species for every three days. Not surprisingly invertebrates, including insects, made up the bulk of new discoveries. But no type of species was left out: from 1999-2009 researchers discovered 637 new plants, 357 fish, 216 amphibians, 55 reptiles, 39 mammals, and 16 new birds. In new discoveries over the past decade, the Amazon has beaten out a number of high-biodiversity contenders including Borneo, the Eastern Himalayas, and the Congo rainforest.


Elephant tromping benefits frogs and lizards

(10/25/2010) While elephants may appear destructive when they pull down trees, tear up grasses or stir up soils, their impacts actually make space for the little guys: frogs and reptiles. The BBC reports that a new study in African Journal of Ecology finds that African bush elephants (Loxodonta Africana), facilitate herpetofauna (i.e. amphibians and reptiles) biodiversity when they act as ecosystem engineers.


Photos: ants take top prize at Veolia Wildlife Environment Photography contest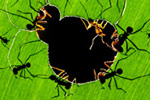 (10/21/2010) An image of nocturnal ant silhouettes systematically devouring a leaf in Costa Rica has given Hungarian photographer, Bence Máté, the much-coveted Veolia Wildlife Environment Photographer of the Year award. In addition to being named Photographer of the year, Máté also won the Erik Hosking award, given to a young photographer (ages 18-26) for a portfolio of images, for images taken in Costa Rica, Brazil, and Hungary.


World needs to protect 32 million square kilometers of ocean in two years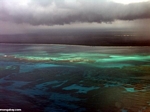 (10/20/2010) According to goals set in 2002 by the Convention on Biological Diversity (CBD) and the World Summit on Sustainable Development, nations must spend the next two years catching-up on creating ocean reserve. Currently, about 1.17 percent of the ocean is under some form of protection, but the 2002 goal was 10 percent by 2012. That means protecting over 32.5 million square kilometers, of the ocean twice the size of Russia. According to a recent report, Global Ocean Protection by the Nature Conservancy, not only is the world failing on its goals to protect a significant portion of the ocean, it's also failing to protect 10 percent of various marine ecosystems.


Colombian marine reserve receives top honors at global biodiversity meeting

(10/20/2010) Coralina, a Colombian government agency that established the Seaflower Marine Protected Area (MPA) with local community involvement, is being heralded today by the Convention on Biological Diversity (CBD) in Nagoya, Japan. Proving that conservation and sustainable economic opportunities can go hand-in-hand, Coralina was instrumental in creating a marine park that protects nearly 200 endangered species while providing sustainable jobs for local people in the Western Caribbean Colombian department of Archipelago of San Andrés, Old Providence and Santa Catalina. Coralina was one of over 1,000 agencies and organizations that are apart of the Countdown 2010 program, which highlights effective action to save species at the CBD.


Jackpot: how international community could raise $141 billion for biodiversity

(10/20/2010) Leaders from around the world meeting in Nahoya, Japan for the Convention on Biological Diversity (CBD) to discuss solutions to stem the current mass extinction crisis may be in need of a little book: The Little Biodiversity Finance Book. While a recent report by The Economics of Ecosystems and Biodiversity (TEEB) found that degradation of ecosystems—including biodiversity loss—was costing the global economy $2-5 trillion annually, one of the primary threats to wildlife around the world is simply a lack of funds to enact program. But The Little Biodiversity Finance Book says that with the right policy initiatives the burgeoning ecosystem market could be worth $141 billion by 2020.


Already Critically Endangered, bluefin tuna hit hard by BP oil disaster

(10/19/2010) Using satellite data from the European Space Agency, researchers estimate that over 20% of juvenile Atlantic bluefin tuna in the Gulf of Mexico were killed by the BP oil spill. Although that percentage may not seem catastrophic, the losses are on top of an 82% decline in the overall population over the past three decades due to overfishing. The population plunge has pushed the International Union for the Conservation of Nature (IUCN) to categorize the fish as Critically Endangered, its highest rating before extinction.


Environmentalists must recognize 'biases and delusions' to succeed

(10/18/2010) As nations from around the world meet at the Convention on Biological Diversity in Nagoya, Japan to discuss ways to stem the loss of biodiversity worldwide, two prominent researchers argue that conservationists need to consider paradigm shifts if biodiversity is to be preserved, especially in developing countries. Writing in the journal Biotropica, Douglas Sheil and Erik Meijaard argue that some of conservationists' most deeply held beliefs are actually hurting the cause.


Humanity consuming the Earth: by 2030 we'll need two planets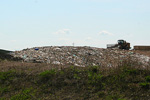 (10/13/2010) Too many people consuming too much is depleting the world's natural resources faster than they are replenished, imperiling not only the world's species but risking the well-being of human societies, according to a new massive study by the World Wildlife Fund (WWF), entitled the Living Planet Report. The report finds that humanity is currently consuming the equivalent of 1.5 planet Earths every year for its activities. This overconsumption has caused biodiversity—in this case, representative populations of vertebrate animals—to fall by 30 percent worldwide since 1970. The situation is more dire in tropical regions where terrestrial species' populations have fallen by 60 percent and freshwater species by 70 percent.


Farms in the sky, an interview with Dickson Despommier


(10/12/2010) To solve today's environmental crises—climate change, deforestation, mass extinction, and marine degradation—while feeding a growing population (on its way to 9 billion) will require not only thinking outside the box, but a "new box altogether" according to Dr. Dickson Despommier, author of the new book, The Vertical Farm. Exciting policy-makers and environmentalists, Despommier's bold idea for skyscrapers devoted to agriculture is certainly thinking outside the box.


Can 'boutique capitalism' help protect the Amazon?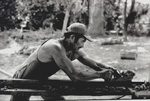 (10/11/2010) Most companies talk green, but few—almost none in fact—actually walk the walk. Sustainable design company, Ecostasy, not only walks the walk, but actually seeks out among the most challenging places to work: the imperiled Brazilian Amazon. Specializing in hand-crafted products by indigenous groups—such as jewelry, pots, and furniture—Ecostasy seeks to balance smart economics, environmental protection, and community development. Make no mistake, however, Ecostasy is not a non-profit, but a rare and refreshing example of a company truly dedicated to changing the world for the better. "In my mind, a virtuous company does not compromise ethical principles for economic interests. For me, being ethical is comprised of conducting oneself with honesty and responsibility to one's constituencies (customers, employees, suppliers), society and the environment," Katherine Ponte, founder of Ecostasy, told mongabay.com in an interview.


Picture: unknown carnivore discovered in Madagascar lake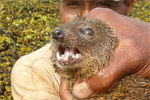 (10/10/2010) Researchers have identified a previously unknown species of carnivore lurking in one of the world's most endangered lakes. Durrell's vontsira (Salanoia durrelli), named in honor of the late conservationist and writer Gerald Durrell, was first photographed swimming in Madagascar's Lake Alaotra in 2004. Subsequent surveys by scientists at the the Durrell Wildlife Conservation Trust, the Natural History Museum, London, Nature Heritage, Jersey, and Conservation International confirmed the mongoose-like creature was indeed a new species.


Photos: 200 new species discovered in 60-day expedition in New Guinea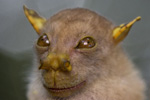 (10/06/2010) A 2009 expedition to Papua New Guinea proves once again that the island-nation is as diverse in life as it is in human cultures. It took researchers with Conservation International (CI) and the local Institute for Biological Research (IBR) just two months to uncover a startling 200 new species: averaging more than 3 a day in the remote Nakanai Mountains and Muller Range rising from the island of New Britain, a part of Papua New Guinea. Half of the new species were spiders, but the team also found two new mammals, nine new plants, two dozen frogs, and multitude of insects. Most surprising was the discovery of at least two species so unique that they are likely to be assigned their own genus.


Number of described marine species climbs from 230,000 to 250,000

(10/05/2010) After a decade of research in oceans around the world, scientists released the final results of the first Census of Marine Life (CoML) on Monday. The research, which involved 2,700 scientists from more than 80 countries, increased the number of known marine species from 230,000 to 250,000.


Losing nature's medicine cabinet


(10/04/2010) In all the discussions of saving the world's biodiversity from extinction, one point is often and surprisingly forgotten: the importance of the world's species in providing humankind with a multitude of life-saving medicines so far, as well as the certainty that more vital medications are out there if only we save the unheralded animals and plants that contain cures unknown. Already, species have provided humankind everything from quinine to aspirin, from morphine to numerous cancer and HIV-fighting drugs. "As the ethnobotanist Dr. Mark Plotkin commented, the history of medicine can be written in terms of its reliance on and utilization of natural products," physician Christopher Herndon told mongabay.com. Herndon is co-author of a recent paper in the journal Biotropica, which calls for policy-makers and the public to recognize how biodiversity underpins not only ecosystems, but medicine.


Yasuni on film: could a documentary save the world's most biodiverse ecosystem?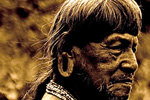 (10/04/2010) How do you save one of the most biologically and culturally diverse places in the world if most people have never heard of it? If you want a big audience—you make a film. This is what wildlife-filmmaker Ryan Killackey is hoping to do with his new movie Yasuni Man. Killackey says the film will show-off the wonders of Yasuni National Park while highlighting the complexity of its biggest threat: the oil industry. "Conceptually, the film resembles a true-life cross between the documentary Crude and the blockbuster Avatar—except it's real and it's happening now," Killackey told mongabay.com.


Stunning toxic frog protected as a result of drug trafficking conflict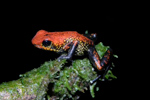 (09/29/2010) A spectacular poison dart frog on the edge of extinction in the wild has been afforded temporary protection by warring drug gangs in Colombia's Chocó region, reports ProAves. The La Brea Poison Frog (Oophaga occultator), a colorful species only documented by scientists in 1975, has suffered from unsustainable collection for the pet trade, severe deforestation for coca cultivation, and aerial spraying for coca eradication, resulting in a substantial population decline. But the species has clung to life in a deforested landscape along the Saija River in Colombian Pacific coast in part due to conflict between three armed groups which has kept collectors out of the area.



Page 1 | Page 2 | Page 3 | Page 4 | Page 5 | Page 6 | Page 7 | Page 8 | Page 9 | Page 10 | Page 11 | Page 12 | Page 13 | Page 14 | Page 15 | Page 16 | Page 17 | Page 18 | Page 19 | Page 20 | Page 21 | Page 22 | Page 23 | Page 24 | Page 25 | Page 26 | Page 27 | Page 28 | Page 29 | Page 30 | Page 31 | Page 32 | Page 33 | Page 34