News articles on biodiversity hotspots

---
Mongabay.com news articles on biodiversity hotspots in blog format. Updated regularly.





New endangered bird species discovered in Brazil


(12/04/2014) The Bahian mouse-colored tapaculo (Scytalopus gonzagai) has only just been discovered by scientists in the heavily logged Atlantic Forest of southeast Brazil -- and it's already believed to be endangered.


'A remarkable conservation achievement': Ecuador reserve expands as forest disappears


(10/09/2014) A strip of rainforest running along the northwestern Ecuadorian coast and up through Colombia is one of the most biodiverse places in the world. Yet, less than 10 percent of Ecuador's portion remains intact, with more forest lost every year to human development. But a little more has been saved for now, with 500 hectares added to an area reserve.


Saving the Atlantic Forest would cost less than 'Titanic'


(08/28/2014) Want to save the world's most imperiled biodiversity hotspot? You just need a down payment of $198 million. While that may sound like a lot, it's actually less than it cost to make the film, Titanic. A new study published today in Science finds that paying private landowners to protect the Atlantic Forest would cost Brazil just 6.5 percent of what it currently spends ever year on agricultural subsidies.


Only 15 percent of world's biodiversity hotspots left intact


(07/14/2014) The world's 35 biodiversity hotspots—which harbor 75 percent of the planet's endangered land vertebrates—are in more trouble than expected, according to a sobering new analysis of remaining primary vegetation. In all less than 15 percent of natural intact vegetation is left in the these hotspots, which include well-known jewels such as Madagascar, the tropical Andes, and Sundaland.


Extinction rates are 1,000x the background rate, but it's not all gloomy


(05/29/2014) Current extinction rates are at the high end of past predictions, according to a new paper published today in Science, however conservation efforts combined with new technologies could make a big difference. New research led by Stuart Pimm of Duke University argues that humans have pushed the current extinction rate to 1,000 times the historical rate.


The remarkable story of how a bat scientist took on Russia's most powerful...and won


(04/28/2014) In a country increasingly known for its authoritarian-style crackdown on activists and dissidents, a bat scientist has won a number of impressive victories to protect the dwindling forests of the Western Caucasus. For his efforts, Gazaryan was awarded today with the Goldman Environmental Prize, often called the Nobel Prize for the environment, along with five other winners around the world.


'Better late than never': Myanmar bans timber exports to save remaining forests


(04/24/2014) Myanmar contains some of Asia's largest forests, but has been losing them at a rapid pace during the last two decades as logging companies emptied woodlands to meet the demands of the lumber industry. In an effort to save its disappearing forests, Myanmar implemented a ban on raw timber exports, effective March 31, 2014. However, the ban affects only raw timber exports, not milled lumber, throwing into doubt its ability to adequately protect Myanmar's forests.


The lemur end-game: scientists propose ambitious plan to save the world's most imperiled mammal family


(02/20/2014) Due to the wonderful idiosyncrasies of evolution, there is one country on Earth that houses 20 percent of the world's primates. More astounding still, every single one of these primates—an entire distinct family in fact—are found no-where else. The country is, of course, Madagascar and the primates in question are, of course, lemurs. But the far-flung island of Madagascar, once a safe haven for wild evolutionary experiments, has become an ecological nightmare. Overpopulation, deep poverty, political instability, slash-and-burn agriculture, illegal logging for lucrative woods, and a booming bushmeat trade has placed 94 percent of the world's lemurs under threat of extinction, making this the most imperiled mammal group on the planet. But, in order to stem a rapid march toward extinction, conservationists today publicized an emergency three year plan to safeguard 30 important lemur forests in the journal Science.


Scientists identify 137 protected areas most important for preserving biodiversity


(11/14/2013) Want to save the world's biodiversity from mass extinction? Then make certain to safeguard the 74 sites identified today in a new study in Science. Evaluating 173,000 terrestrial protected areas, scientists pulled out the most important ones for global biodiversity based on the number of threatened mammals, birds, and amphibians found in the parks. In all they identified 137 protected areas (spread over 74 sites as many protected areas were in the same region) in 34 countries as 'irreplaceable.'


'Lost' bird rediscovered in New Caledonia along with 16 potentially new species (photos)


(10/29/2013) In early 2011, Conservation International (CI) dubbed the forests of New Caledonia the second-most imperiled in the world after those on mainland Southeast Asia. Today, CI has released the results of a biodiversity survey under the group's Rapid Assessment Program (RAP) to New Caledonia's tallest mountain, Mount Panié. During the survey researchers rediscovered the 'lost' crow honeyeater and possibly sixteen new or recently-described species. Over 20 percent larger than Connecticut, New Caledonia is a French island east of Australia in the Pacific Ocean.


Scientists discover cocoa frog and 60 other new species in remote Suriname (photos)


(10/11/2013) In one of the most untouched and remote rainforests in the world, scientists have discovered some sixty new species, including a chocolate-colored frog and a super-mini dung beetle. The species were uncovered in Southeastern Suriname during a Rapid Assessment Program (RAP); run by Conservation International (CI), RAPS involve sending teams of specialists into little-known ecosystems to record as much biodiversity as they can in a short time. In this case, sixteen researchers from around the world had about three weeks to document the region's biodiversity.


Myanmar faces new conservation challenges as it opens up to the world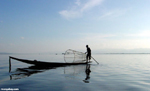 (10/04/2013) For decades, one of Southeast Asia's largest countries has also been its most mysterious. Now, emerging from years of political and economic isolation, its shift towards democracy means that Myanmar is opening up to the rest of the world. Myanmar forms part of the Indo-Burma biodiversity hotspot, and some of the largest tracts of intact habitat in the hotspot can be found here.


Over 100 scientists warn Ecuadorian Congress against oil development in Yasuni


(10/03/2013) Over 100 scientists have issued a statement to the Ecuadorian Congress warning that proposed oil development and accompanying roads in Yasuni National Park will degrade its "extraordinary biodiversity." The statement by a group dubbed the Scientists Concerned for Yasuni outlines in detail how the park is not only likely the most biodiverse ecosystems in the western hemisphere, but in the entire world. Despite this, the Ecuadorian government has recently given the go-ahead to plans to drill for oil in Yasuni's Ishpingo-Tambococha-Tiputini (ITT) blocs, one of most remote areas in the Amazon rainforest.


Climate change could kill off Andean cloud forests, home to thousands of species found nowhere else


(09/18/2013) One of the richest ecosystems on the planet may not survive a hotter climate without human help, according to a sobering new paper in the open source journal PLoS ONE. Although little-studied compared to lowland rainforests, the cloud forests of the Andes are known to harbor explosions of life, including thousands of species found nowhere else. Many of these species—from airy ferns to beautiful orchids to tiny frogs—thrive in small ranges that are temperature-dependent. But what happens when the climate heats up?


Scientists outline how to save nearly 70 percent of the world's plant species

(09/05/2013) In 2010 the Convention on Biological Diversity (CBD) pledged to set aside 17 percent of the world's land as protected areas in addition to protecting 60 percent of the world's plant species—through the Global Strategy for Plant Conservation (GSPC)—by 2020. Now a new study in Science finds that the world can achieve both ambitious goals at the same time—if only we protect the right places. Looking at data on over 100,000 flower plants, scientists determined that protecting 17 percent of the world's land (focusing on priority plant areas) would conserve 67 percent of the world's plants.


Featured video: 'this is day one for the olinguito'

(09/04/2013) Last month scientists unveiled a remarkable discovery: a new mammal in the order Carnivora (even though it mostly lives off fruits) in the Andean cloud forests. This was the first new mammal from that order in the Western Hemisphere since the 1970s. The olinguito had long been mistaken for its closest relatives, olingos—small tree-dwelling mammals that inhabit the lowland rainforests of South and Central America—however genetic research showed the olinguito had actually been separated by 3-4 million years from its cousins.


Ground zero for endangered species: new program to assist animals on the brink across Southeast Asia


(08/27/2013) Organizations within the international conservation community are joining forces to minimize impending extinctions in Southeast Asia, where habitat loss, trade and hunting have contributed to a dramatic decline in wildlife. The coalition is aptly named ASAP, or the Asian Species Action Partnership.


Trinidad and Tobago: a biodiversity hotspot overlooked


(08/26/2013) The two-island nation of Trinidad and Tobago in the Caribbean (just off the coast of Venezuela) may be smaller than Delaware, but it has had an outsized role in the history of rainforest conservation as well as our understanding of tropical ecology. Home to an astounding number of tropical ecosystems and over 3,000 species and counting (including 470 bird species in just 2,000 square miles), Trinidad and Tobago is an often overlooked gem in the world's biodiversity.


Scientists discover teddy bear-like mammal hiding out in Andean cloud forests (photos)


(08/15/2013) While the olinguito looks like a wild, tree-climbing teddy bear with a cat's tail, it's actually the world's newest mammalian carnivore. The remarkable discovery—the first mammal carnivore uncovered in the Western Hemisphere since the 1970s—was found in the lush cloud forests of the Andes, a biodiverse region home to a wide-range of species found no-where else. Dubbed the olinguito (Bassaricyon neblina), the new mammal is a member of a little-known, elusive group of mammals—olingos—that are related to raccoons, coatis, and kinkajous. However, according to its description in the journal Zookeys, the olinguito is the most distinct member of its group, separated from other olingos by 3-4 million years (or longer than Homo sapiens have walked the Earth).


New maps highlight global conservation priorities


(06/25/2013) What region of the world has the most imperiled mammals? Where are the most bird species found? And where are new amphibians being discovered? Indonesia and Malaysia is the answer to the first question; the Amazon, the second; and the Andes, the third. A new study in the Proceedings of the National Academy of Sciences (PNAS) has used global data on 21,000 mammals, birds, and amphibians to create magnificent maps that highlight missing priorities for conservation.


Conserving the long-neglected freshwater fish of Borneo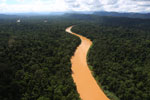 (06/11/2013) Borneo is a vast tropical island known for orangutans, rhinos, elephants, sun bears, proboscis monkeys, hornbills, and ubiquitous leeches. Conservationists have championed all of these species (aside from the leeches) in one way or another, but like many tropical regions Borneo's freshwater species have long been neglected, despite their rich biodiversity and importance to local people. But a new organization, the Kinabatangan River Spirit Initiative, is working to change that.


Difference within common species may predict the presence of rare animals


(06/05/2013) When deciding whether or not to clear a patch of rainforest land for development, scientists are often called in to quantify how many different species exist there. But determining the number of rare and threatened species living in a section of jungle isn't easy. If they are very rare, the individual members of the species will be hard to find; if the area being surveyed is along a steep slope it may be difficult to access the area; if there are lots of species to identify, you might need to hire a dream team of biologists—each specialized within a different area of biodiversity—and that can get expensive. However a new study in the Proceedings of the Royal Society Journal by an international group of scientists suggests a more cost-effective and efficient way to rapidly assess local biodiversity.


Scientists describe over 100 new beetles from New Guinea


(06/03/2013) In a single paper, a team of researchers have succinctly described 101 new species of weevils from New Guinea, more than doubling the known species in the beetle genus, Trigonopterus. Since describing new species is hugely laborious and time-intensive, the researchers turned to a new method of species description known as 'turbo-taxonomy,' which employs a mix of DNA-sequencing and taxonomic expertise to describe species more rapidly.


Saving Gorongosa: E.O. Wilson on protecting a biodiversity hotspot in Mozambique


(05/30/2013) If you fly over the Great African Rift Valley from its northernmost point in Ethiopia, over the great national parks of Kenya and Tanzania, and follow it south to the very end, you will arrive at Gorongosa National Park in central Mozambique. Plateaus on the eastern and western sides of the park flank the lush valley in the center. Dramatic limestone cliffs, unexplored caves, wetlands, vast grasslands, rivers, lakes, and a patchwork of savanna and forest contribute to the incredible diversity of this park. What makes this place truly unique, however, is Mount Gorongosa—a towering massif that overlooks the valley below.


Drill baby drill! The fate of African biodiversity and the monkey you've never heard of


(05/02/2013) Equatorial Guinea is not a country that stands very large in the American consciousness. In fact most Americans think you mean Papua New Guinea when you mention it or are simply baffled. When I left for Bioko Island in Equatorial Guinea, I also knew almost nothing about the island, the nation, or the Bioko drills (Mandrillus leucophaeus poensis). The subspecies of drill is unique to Bioko Island and encountering them was an equally unique experience. I initially went to Bioko as a turtle research assistant but ended up falling in love with the entire ecosystem, especially the Bioko drills as I tagged along with drill researchers.


Scientists discover new giant mole rat in Africa (photos)


(04/30/2013) Although the term "giant mole rat" may not immediately inspire love, the mole rats of Africa are a fascinating bunch. They spend practically their entire lives underground building elaborate tunnel systems and feeding on plant stems. This underground lifestyle has led them to evolve small ears, tiny eyes, forward-pointing teeth for digging, and nostrils they can shut at will while digging. Some species are quite social, such as the most famous, the naked mole rat (Heterocephalus glaber), while others live largely solitary lives. If that's not enough, the family of mole rats, dubbed Blesmols, may even help us find a cure for cancer.


Warlords, sorcery, and wildlife: an environmental artist ventures into the Congo


(02/25/2013) Last year, Roger Peet, an American artist, traveled to the Democratic Republic of Congo (DRC) to visit one of the world's most remote and wild forests. Peet spent three months in a region that is largely unknown to the outside world, but where a group of conservationists, headed by Terese and John Hart, are working diligently to create a new national park, known as Lomami. Here, the printmaker met a local warlord, discovered a downed plane, and designed a tomb for a wildlife ranger killed by disease, in addition to seeing some of the region's astounding wildlife. Notably, the burgeoning Lomami National Park is home to the world's newest monkey species, only announced by scientists last September.


Unique program to leave oil beneath Amazonian paradise raises $300 million


(11/26/2012) The Yasuni-ITT Initiative has been called many things: controversial, ecological blackmail, revolutionary, pioneering, and the best chance to keep oil companies out of Ecuador's Yasuni National Park. But now, after a number of ups and downs, the program is beginning to make good: the Yasuni-ITT Initiative has raised $300 million, according to the Guardian, or 8 percent of the total amount needed to fully fund the idea.


Gaining from rain: precipitation is an indicator of tropical forest biodiversity

(11/12/2012) Policymakers seeking to conserve forests in southern India should focus on those receiving the highest levels of rainfall, according to new research. Scientists from the Center for International Forestry Research (CIFOR) found rainfall to be the most important environmental determinant of species richness in the Anamalai region of the southern Western Ghats.


Wealthy nations, excluding U.S., pledge to double funds for biodiversity

(10/22/2012) Although negotiations came down to the wire, nations finally brokered a new deal at the 11th meeting of the Convention on Biological Diversity (CBD) in Hyderabad, India; at its heart is a pledge to double resources from wealthier countries to the developing world by 2015 to conserve embattled species and ecosystems. While no numbers were put on the table, observers say a doubling of current resources would mean around $10-12 billion a year. However, this amount is still far short of what scientists and conservation groups say is necessary to stem current extinctions.


India pledges over $60 million for biodiversity, but experts say much more needed

(10/18/2012) The Prime Minister of India, Manmohan Singh, pledged around $50 million (Rs. 264 crore) for domestic biodiversity protection, reports the Hindu. The pledge came this week at the Convention on Biological Diversity (CBD) meeting in Hyderabad, India. The CBD has set bold goals on stemming the rate of extinction worldwide, but these have suffered from a lack of funding. India also said it had set aside another $10 million (Rs. 50 crore) for biodiversity projects abroad. Still, such funds are far below what scientists say is necessary to stem ongoing extinctions.


Photos: new mammal menagerie uncovered in remote Peruvian cloud forest


(10/03/2012) Every year scientists describe around 18,000 new species, but mammals make up less than half a percent of those. Yet mammal surprises remain: deep in the remote Peruvian Andes, scientists have made an incredible discovery: a rich cloud forest and alpine grassland ecosystem that may be home to no less than eight new mammal species. Although most of these new mammals are currently under study—and have not been officially described yet (a process which can take several years)—lead scientists, Horacio Zeballos of Peru and Gerardo Ceballos of Mexico are certain they have uncovered a small forest, surrounded by deforestation and farmland, that shelters a remarkable menagerie of mammals unknown to scientists until now.


Coral diversity off Madagascar among the world's highest


(09/24/2012) The western Indian Ocean, especially the waters between Madagascar and mainland Africa, may be among the world's most biodiverse for coral species, according to a new study in PLOS ONE. Conducting dive surveys in the region for nearly a decade, David Obura with the Coastal Oceans Research and Development in the Indian Ocean (CORDIO) identified 369 coral species in the western Indian Ocean and predicts there may be nearly another 100 unidentified. If so, this would make the region as biodiverse as the Great Barrier Reef, but still behind the Coral Triangle which has over 600 species.


Pictures: Bolivian park may have the world's highest biodiversity


(09/12/2012) With over 90 species of bat, 50 species of snake, 300 fish, 12,000 plants, and 11 percent of the world's bird species, Madidi National Park in Bolivia may be the world's most biodiverse place, according to new surveys by the the Bolivian Park Service (SERNAP) with aid from the Wildlife Conservation Society (WCS).


'Beautiful' new snake discovered in Cambodia (photo)

(07/16/2012) Scientists have discovered a new snake species in the biodiverse rainforests of the Cardamom Mountains, reports Fauna & Flora International (FFI). The new reddish-hued serpent has been named after its country of origin by native herpetologist Neang Thy: the Cambodian kukri (Oligodon kampucheaensis).


Highest priority conservation sites provide essential services for people too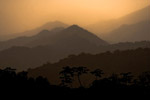 (06/05/2012) Preventing the extinction of the world's most imperiled species would also bring untold benefits to people according to new research in the open-access journal PLoS ONE. Looking at the world's nearly 600 Alliance for Zero Extinction (AZE) sites, the study found that preserving these ecosystems would benefit humans even beyond preserving biodiversity, including safeguarding freshwater, carbon storage, and protecting cultural diversity. AZE sites are identified as habitats containing one or more species listed as Endangered or Critically Endangered by the IUCN Red List, in which the survival of the species is highly dependent on the conservation of the ecosystem in question.


Two-foot-long cloud rat rediscovered after missing for forty years in the Philippines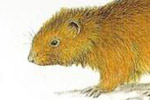 (04/17/2012) Czech computer programmer, Vaclav Rehak, was the first person to see a living Dinagat bushy-tailed cloud rat (Crateromys australis) in nearly forty years, reports GMA News. Rehak was traveling on Dinagat Island with his new wife, Milada Rehakova-Petru, a specialist on Philippine tarsiers, when he stumbled on the rodent, which has only been recorded once by scientists in 1975. Found only on the Dinagat Island, the rodent was feared extinct, but is now imperiled by mining concessions across its small habitat, which is thought to be less than 100 square kilometers.


Governor of Aceh who signed palm oil permit: plantation in Tripa "morally wrong"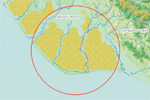 (04/05/2012) The former governor of Aceh, Irwandi Yusuf, told The Sydney Morning Herald today that an oil palm plantation he approved was "not wrong legally, but wrong morally." Irwandi, who is currently seeking re-election, signed off on the hugely controversial plantation in deep peat forest last August, but the issue came to a head this week as satellite images showed a dozen fires burning in the concession area known as Tripa. Environmental groups, which are running an online campaign, warn that the burning is imperiling an important population of Critically Endangered Sumatran orangutans (Pongo abelii).


Turkey's rich biodiversity at risk


(03/28/2012) Turkey: the splendor of the Hagia Sophia, the ruins of Ephesus, and the bizarre caves of the Cappadocia. For foreign travelers, Turkey is a nation of cultural, religious, and historic wonders: a place where cultures have met, clashed, and co-created. However, Turkey has another wealth that is far less known: biodiversity. Of the globe's 34 biodiversity hotspots, Turkey is almost entirely covered by three: the Caucasus, the Irano-Anatolian, and the Mediterranean. Despite its wild wealth, conservation is not a priority in Turkey and recent papers in Science and Biological Conservation warn that the current development plans in the country, which rarely take the environment into account, are imperiling its species and ecosystems.


Majority of Andes' biodiversity hotspots remain unprotected


(02/01/2012) Around 80 percent of the Andes' most biodiverse and important ecosystems are unprotected according to a new paper published in the open-access journal BMC Ecology. Looking at a broad range of ecosystems across the Andes in Peru and Bolivia, the study found that 226 endemic species, those found no-where else, were afforded no protection whatsoever. Yet time is running out, as Andean ecosystems are undergoing incredible strain: a combination of climate change and habitat destruction may be pushing many species into ever-shrinking pockets of habitat until they literally have no-where to go.


Ecuador makes $116 million to not drill for oil in Amazon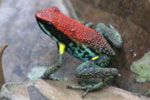 (01/02/2012) A possibly ground-breaking idea has been kept on life support after Ecuador revealed its Yasuni-ITT Initiative had raked in $116 million before the end of the year, breaking the $100 million mark that Ecuador said it needed to keep the program alive. Ecuador is proposing to not drill for an estimated 850 million barrels of oil in the Ishpingo-Tambococha-Tiputinin (ITT) blocs of Yasuni National Park if the international community pledges $3.6 billion to a United Nations Development Fund (UNDF), or about half of what the oil is currently worth. The Yasuni-ITT Initiative would preserve arguably the most biodiverse region on Earth from oil exploitation, safeguard indigenous populations, and keep an estimated 410 million tons of CO2 out of the atmosphere. However, the initiative is not without its detractors, some arguing the program is little more than blackmail; meanwhile proponents say it could prove an effective way to combat climate change, deforestation, and mass extinction.


Madagascar tree diversity among the highest worldwide



(12/12/2011) In terms of biodiversity, the hugely imperiled forests of Madagascar may be among the world's richest. Researchers estimate that the island off the coast of Africa is home to at least 10,000 tree and shrub species with over 90 percent of them found no-where else in the world. With little baseline data collected on Madagascar's ecosystems, a new study, the first ever of tree diversity in Madagascar lowland rainforests, hopes to begin the process. Published in mongabay.com's open access journal Tropical Conservation Science, the new study surveyed tree species in eastern Madagascar's Betampona Special Reserve.


Photos: two dozen new beetles discovered in Papua New Guinea hotspot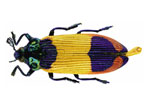 (11/23/2011) Over the past two decades, at least 24 new beetles species have been discovered in a remote mountainous rainforest region of Papua New Guinea by Swedish entomologists Ulf Nylander. Described in the new book Biodiversity, Biogeography and Nature Conservation in Wallacea and New Guinea, the new beetles found in the Aseki Province are all ecologically linked to rotting wood.


Beetle bonanza: 84 new species prove richness of Indo-Australian islands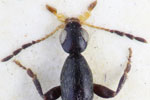 (11/08/2011) Re-examining beetle specimens from 19 museums has led to the discovery of 84 new beetle species in the Macratria genus. The new species span the islands of Indonesia, New Guinea, and the Solomon Islands, tripling the number of known Macratria beetles in the region. "Species of the genus Macratria are cosmopolitan, with the highest species diversity in the tropical rainforests. Only 28 species of this genus were previously known from the territory of the Indo-Australian transition," Dr. Dmitry Telnov with the Entomological Society of Latvia, who discovered the new species, told mongabay.com.


Coral reef biodiversity may be vastly underestimated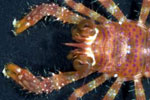 (11/03/2011) Researchers with the Smithsonian have catalogued almost as many crab species on tropical coral reef bits measuring just 20.6 square feet (6.3 square meters) as in all of Europe's seas, finds a new paper in PLoS ONE. The team used DNA barcoding to quickly identify a total of 525 crustaceans (including 168 crab species) from dead coral chunks taken from seven sites in the tropics, including the Indian, Pacific and Caribbean oceans.


New map reveals the most biodiverse place on Earth, but already threatened by oil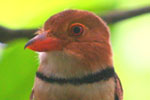 (09/22/2011) A new map highlights the importance of conserving Yasuni National Park as the most biodiverse ecosystem in the Western Hemisphere, and maybe even on Earth. Scientists released the map to coincide with the United National General Assembly in support of a first-of-its-kind initiative to save the park from oil exploration through international donations to offset revenue loss. Known as the Yasuni-ITT Initiative, the plan, if successful, would protect a 200,000 hectare bloc in Yasuni National Park from oil drilling in return for a trust fund of over $3 billion.


Balancing agriculture and rainforest biodiversity in India's Western Ghats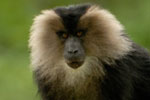 (08/08/2011) When one thinks of the world's great rainforests the Amazon, Congo, and the tropical forests of Southeast Asia and Indonesia usually come to mind. Rarely does India—home to over a billion people—make an appearance. But along India's west coast lies one of the world's great tropical forests and biodiversity hotspots, the Western Ghats. However it's not just the explosion of life one finds in the Western Ghats that make it notable, it's also the forest's long—and ongoing—relationship to humans, lots of humans. Unlike many of the world's other great rainforests, the Western Ghats has long been a region of agriculture. This is one place in the world where elephants walk through tea fields and tigers migrate across betel nut plantations. While wildlife has survived alongside humans for centuries in the region, continuing development, population growth and intensification of agriculture are putting increased pressure on this always-precarious relationship. In a recent paper in Biological Conservation, four researchers examine how well agricultural landscapes support biodiversity conservation in one of India's most species-rich landscapes.


Saving (and studying) one of Nigeria's last montane forests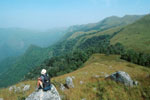 (07/26/2011) Between 2000 and 2010, Nigeria lost nearly a third (31 percent) of its forest cover, while its primary forests suffered even worse: in just five years (2000 to 2005) over half of the nation's primary forests were destroyed, the highest rate in the world during that time. Yet, Nigeria's dwindling forests have never received the same attention as many other country's, such as Indonesia, Brazil, Malaysia, or Peru, even though in many ways Nigeria struggles with even deeper problems than other developing nations. Despite vast oil business, the nation is plagued by poverty and destitution, a prime example of what economists call the 'resource curse'. Environmentally, it has been named one of the worst in the world. Yet, not all forest news out of Nigeria is bleak: the success of the Nigerian Montane Forest Project in one of the country's remaining forests is one such beacon of hope, and one example of how the country could move forward.


Last chance to see: the Amazon's Xingu River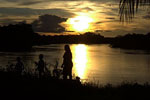 (06/15/2011) Not far from where the great Amazon River drains into the Atlantic, it splits off into a wide tributary, at first a fat vertical lake that, when viewed from satellite, eventually slims down to a wild scrawl through the dark green of the Amazon. In all, this tributary races almost completely southward through the Brazilian Amazon for 1,230 miles (1,979 kilometers)—nearly as long as the Colorado River—until it peters out in the savannah of Mato Grosso. Called home by diverse indigenous tribes and unique species, this is the Xingu River.


Germany backs out of Yasuni deal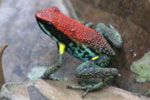 (06/13/2011) Germany has backed out of a pledge to commit $50 million a year to Ecuador's Yasuni ITT Initiative, reports Science Insider. The move by Germany potentially upsets an innovative program hailed by environmentalists and scientists alike. This one-of-a-kind initiative would protect a 200,000 hectare bloc in Yasuni National Park from oil drilling in return for a trust fund of $3.6 billion, or about half the market value of the nearly billion barrels of oil lying underneath the area. The plan is meant to mitigate climate change, protect biodiversity, and safeguard the rights of indigenous people.


3,000 amphibians, 160 land mammals remain undiscovered—that is if they don't go extinct first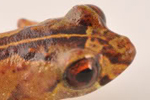 (05/18/2011) Remote little-explored rainforests probably harbor the majority of undiscovered amphibians and land mammals according to a new study in Proceedings of the Royal Society B. The study calculated that it's likely 33% of the world's amphibians and 3% of terrestrial mammals still remain unknown. However, the paper also found that these undiscovered species are likely in worse peril of extinction than already-described species.


Cambodia's wildlife pioneer: saving species and places in Southeast Asia's last forest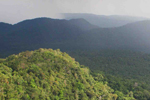 (05/11/2011) Suwanna Gauntlett has dedicated her life to protecting rainforests and wildlife in some of the world's most hostile and rugged environments and has set the trend of a new generation of direct action conservationists. She has designed, implemented, and supported bold, front-line conservation programs to save endangered wildlife populations from the brink of extinction, including saving the Amur Tiger (also known as the Siberian Tiger) from extinction in the 1990s in the Russian Far East, when only about 80 individuals remained and reversing the drastic decline of Olive Ridley sea turtles along the coast of Orissa, India in the 1990s, when annual nestings had declined from 600,000 to a mere 8,130. When she first arrived in Cambodia in the late 1990s, its forests were silent. 'You couldn't hear any birds, you couldn't hear any wildlife and you could hardly see any signs of wildlife because of the destruction,' Gauntlett said. Wildlife was being sold everywhere, in restaurants, on the street, and even her local beauty parlor had a bear.


The saola: rushing to save the most 'spectacular zoological discovery' of the 20th Century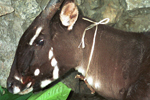 (04/04/2011) The saola (Pseudoryx nghetinhensis) may be the most enigmatic, beautiful, and endangered big mammal in the world—that no one has ever heard of. The shy ungulate looks like an African antelope—perhaps inhabiting the wide deserts of the Sahara—but instead it lives in the dense jungles of Vietnam and Laos, and is more related to wild cattle than Africa's antelopes. The saola is so unusual that is has been given its own genus: Pseudoryx, due to its superficial similarities to Africa's oryx. In the company of humans this quiet forest dweller acts calm and tame, but has yet to survive captivity long. Yet strangest of all, the 200 pound (90 kilogram) animal remained wholly unknown to science until 1992.


'Luck and perseverance': new plant genus discovered in Amazon

(03/31/2011) The discovery of a new plant species is not uncommon, especially in places of remarkable biodiversity such as the Amazon rainforest. However, discovering a new plant genus, a taxonomic rank above species, is, according to Henk van der Werff fromt the Missouri Botanical Garden (MBG), "a matter of luck and perseverance". Researchers with the Missouri Botanical Garden have been blessed with both as they have announced two new species of Amazonian plants, one from Ecuador and one from Peru, that comprise a completely new genus: named, Yasunia, since the plant was originally discovered in Ecuador's vast Yasuni National Park.


Amazon still neglected by researchers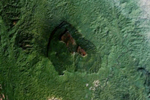 (03/28/2011) Although the Amazon is the world's largest tropical forest, it is not the most well known. Given the difficulty of access along with the fear of disease, dangerous species, indigenous groups, among other perceived perils, this great treasure chest of biology and ecology was practically ignored by scientists for centuries. Over the past few decades that trend has changed, however even today the Amazon remains lesser known than the much smaller, and more secure, tropical forests of Central America. A new study in mongabay.com's open access journal Tropical Conservation Science, which surveyed two prominent international tropical ecology journals (Biotropica and Journal of Tropical Ecology) between 1995 and 2008, finds that Central America was the subject of twice as many studies as the Amazon. In fact, according to the authors, much of the Amazon remains terra incognito to researchers, even as every year more of the rainforest is lost to human impacts.


From Cambodia to California: the world's top 10 most threatened forests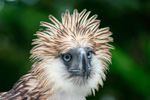 (02/02/2011) Growing populations, expanding agriculture, commodities such as palm oil and paper, logging, urban sprawl, mining, and other human impacts have pushed many of the world's great forests to the brink. Yet scientists, environmentalists, and even some policymakers increasingly warn that forests are worth more standing than felled. They argue that by safeguarding vulnerable biodiversity, sequestering carbon, controlling erosion, and providing fresh water, forests provide services to humanity, not to mention the unquantifiable importance of having wild places in an increasingly human-modified world. Still, the decline of the world's forests continues: the FAO estimating that around 10 million hectares of tropical forest are lost every year. Of course, some of these forests are more imperiled than others, and a new analysis by Conservation International (CI) has catalogued the world's 10 most threatened forests.


Oil, indigenous people, and Ecuador's big idea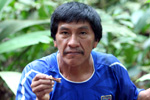 (11/23/2010) Ecuador's big idea—potentially Earth-rattling—goes something like this: the international community pays the small South American nation not to drill for nearly a billion barrels of oil in a massive block of Yasuni National Park. While Ecuador receives hundred of millions in an UN-backed fund, what does the international community receive? Arguably the world's most biodiverse rainforest is saved from oil extraction, two indigenous tribes' requests to be left uncontacted are respected, and some 400 million metric tons of CO2 is not emitted from burning the oil. In other words, the international community is being asked to put money where its mouth is on climate change, indigenous rights, and biodiversity loss. David Romo Vallejo, professor at the University of San Francisco Quito and co-director of Tiputini research station in Yasuni, recently told mongabay.com in an interview that this is "the best proposal so far made to ensure the protection of this incredible site."


Amazon biodiversity older than believed

(11/11/2010) A new study in Science has found that the incredible biodiversity of the Amazon rainforest goes back much further than expected, perhaps upending old ideas about how the Amazon basin became arguably the world's most biodiverse ecosystem. According to the study, the origin of rich biodiversity in the Amazon likely goes back more than 20 million years when the Andean mountains were rising.


80% of wars between 1950-2000 took place in biodiversity hotspots

(02/22/2009) 80 percent of the world's major armed conflicts between 1950 and 2000 occurred in biodiversity hotspots, reports a study published in the journal Conservation Biology.