News articles on away

---
Mongabay.com news articles on away in blog format. Updated regularly.






500 scientists call on Quebec to keep its promise to conserve half of its boreal forest

(09/13/2009) This March, the Canadian province of Quebec pledged to conserve 50 percent of its boreal forest lying north of the 49th parallel, protecting the region from industrial, mining, and energy development. On Thursday 500 scientists and conservation professionals—65 percent of whom have PhDs—sent a letter to Quebec's Premier Jean Charest calling on him to make good on his promise.
Oil road transforms indigenous nomadic hunters into commercial poachers in the Ecuadorian Amazon
(09/13/2009) The documentary Crude opened this weekend in New York, while the film shows the direct impact of the oil industry on indigenous groups a new study proves that the presence of oil companies can have subtler, but still major impacts, on indigenous groups and the ecosystems in which they live. In Ecuador's Yasuni National Park—comprising 982,000 hectares of what the researchers call "one of the most species diverse forests in the world"—the presence of an oil company has disrupted the lives of the Waorani and the Kichwa peoples, and the rich abundance of wildlife living within the forest.
Updated Red-List: 192 birds are Critically-Endangered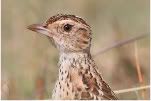 (05/14/2009) In this year's updated IUCN Red List on birds, six species were down-listed from Critically Endangered to Endangered, but eight species were up-listed to Critically Endangered, leading to the highest number of Critically Endangered birds ever on the list. In all 1,227 bird species (12 percent) are currently considered threatened with global extinction.
Global warming pushes mammals north in Michigan

(05/14/2009) A new study shows that mammals in the state of Michigan are moving north because of climate change, pushing out other species on the way. Researchers studied the distribution and population of nine small mammals from live-trapping data over 30 years and notes from research museums covering the past hundred years. They utilized over 14,000 records covering the nine species.
Blue whales return to migration pattern used before commercial whaling
(05/13/2009) The blue whale may be returning to a migration route that it abandoned during commercial whaling. Researchers have discovered whales migrating from California to the coastlines of British Columbia and the Gulf of Alaska for the first time since 1965. Fifteen different cases of whales have been recorded in the north Pacific; four of the whales were individuals who had been viewed off the coast of California, as well.
Successful reintroduction of world's smallest hog
(05/13/2009) The critically-endangered pygmy hog Porcula salvania is thriving one year after being reintroduced into Sonai Rupai Wildlife Sanctuary in Assam, India. According to researchers with the Durrell Wildlife Conservation Trust (DWCT), surveys and camera traps have shown that two-thirds of the 16 originally released pygmy hogs have survived their first year. One of two pregnant females gave birth successfully with tracks of baby pygmy hogs found in the summer of last year.
Protecting global biodiversity must include islands

(05/12/2009) If the world is to save biodiversity, islands are key, according to a new study in the Proceedings of the National Academy of Sciences. The study found that while islands have fewer overall species than continental areas of the same size, they have far more endemic species, i.e. animals and plants that can be found no-where else in the world.
Turkey ignores bluefin tuna quotas, further imperiling critically-endangered species

(05/12/2009) A few weeks into the bluefin tuna fishing season and Turkey has decided to go it alone. Breaking international agreements, the Turkish government has announced that it will ignore agreed-upon bluefin tuna quotas. The news is not good for the survival of the critically-endangered fish species, since Turkey operates the largest Mediterranean fleet for bluefin tuna.
Approximately 200 new frogs discovered in Madagascar threatened by political instability
(05/11/2009) Amid the amphibian extinction crisis—where amphibians worldwide are disappearing due to habitat loss, pollution, and a devastating fungal epidemic—the Spanish Scientific Research Council (CSIC) has announced some good news. In a survey of the island-nation of Madagascar they have identified between 129 and 221 new species of frogs. The discovery of so many new species nearly doubles the island's total number of frogs.
The EU and Republic of Congo announce system to eradicate illegal logging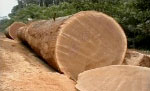 (05/11/2009) The Republic of Congo and the EU have announced a new system to ensure that by 2011 no illegal timber will reach European Union member nations from the Republic of Congo. Under the system all wood products will be required to carry a license showing that the timber was obtained legally.
Fish operated on at ZSL London Zoo: Photo

(05/11/2009) A female prickly leatherjacket triggerfish Chaetodermis penicilligerus underwent an operation to remove a benign tumor from her tail at the Zoological Society of London (ZSL) Zoo.
As wolves face the gun, flawed science taints decision to remove species from ESA
(05/07/2009) On Monday the gray wolf was removed from the Endangered Species Act (ESA) in Idaho and Montana, two states that have protected the wolf for decades. According to the federal government the decision to remove those wolf populations was based on sound conservation science—a fact greatly disputed in conservation circles. For unlike the bald eagle, whose population is still rising after being delisted in 1995, when the wolf is removed from the ESA it will face guns blazing and an inevitable decline.
Secret movements of the basking shark uncovered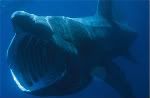 (05/07/2009) Researchers with the Massachusetts Mariner Fisheries have uncovered the secret life of the world's second largest fish, known for its cavernous mouth. The basking shark, which measures over 10 meters and weighs as much as seven tons, has long baffled scientists by disappearing from view half of every year. A new study from Current Biology found that the basking shark spends this time deep in the Atlantic's tropical waters.
Bioelectricity bests ethanol on two fronts: land use and global warming

(05/07/2009) Yesterday the Obama Administration established a Biofuels Interagency Working Group to oversee implementation of new rules and research regarding biofuels. On the group's first day of work they would do well to look at a new study in Science Magazine comparing the efficacy of ethanol versus bioelectricity.
Prince Charles' new online initiative for rainforests makes media splash

(05/06/2009) Releasing a video with as many species of celebrity as ants in the rainforest, while simultaneously turning to online sites such as MySpace and YouTube, appears to have worked for Prince Charles, a longtime advocate of rainforest conservation. His conservation organization's new outreach to online users has garnered considerable coverage from the international media.
Chimpanzee population plummets 90 percent in supposedly strong region

(05/06/2009) Chimp populations continue to decline in Africa. A new survey of our closest relatives in the Cote D'Ivoire found that the population fell from an estimated 8,000 to 12,000 individuals to a paltry 800 to 1,200, a decline that took place in less than twenty years.
Not only do fish feel pain, it changes their behavior

(05/06/2009) Just months after a study made a splash in the media that proved crabs experience pain, a new study of goldfish shows that not only do these fish also feel pain, but it changes their future behavior. Published in Applied Animal Behaviour Science the study tested goldfish by slowly raising the temperature in their tank. In the warming tank, researchers administered one group of fish morphine and the other saline.