News articles on avoided deforestation

---
Mongabay.com news articles on avoided deforestation in blog format. Updated regularly.





PUMA goes carbon neutral by protecting lions in Kenya

(03/23/2011) PUMA, the sporting goods brand, and its parent company PPR will offset their 2010 carbon dioxide emissions by purchasing carbon credits generated through conservation of wildlife habitat in Kenya.


Open source forest accounting methodology for REDD projects developed

(03/17/2011) Avoided Deforestation Partners, a forest conservation group, has coordinated the development of an "open source" forest carbon accounting methodology that could help speed projects aiming to reduce greenhouse gas emissions from deforestation and degradation. The group says the new protocols could substantially reduce the cost of establishing forest carbon conservation projects under the REDD mechanism. Carbon accounting and methodology costs can easily top $100,000, making it difficult for small projects to win certification.


Where is REDD heading? Forest carbon week in review

(03/08/2011) REDD may still be at a standstill in Indonesia, but there is positive news coming out of the United Nations REDD Program. UN-REDD released its five-year strategic plan, and Nigeria is finalizing its readiness proposal to submit to the UN-REDD policy. More news inside this week's Forest Carbon news.


Stopping export logging, oil palm expansion in PNG in 2012 would cost $1.8b, says economist

(03/07/2011) Stopping logging for timber export and conversion of forest for oil palm plantations would cost Papua New Guinea roughly $2.8 billion dollars from 2012 to 2025, but would significantly reduce the country's greenhouse gas emissions, according to a new analysis published by an economist from the University of Queensland.


To succeed, REDD should consider factors outside forest sector

(01/24/2011) Policymakers should not ignore activities outside the forestry sector in efforts to reduce global deforestation, argues a new report published by the International Union of Forest Research Organizations (IUFRO).


With REDD, could financial markets become species' extinction risk?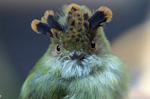 (01/06/2011) The emergence of a Reducing Emissions from Deforestation and Degradation (REDD) mechanism for protecting forests could introduce new risks for biodiversity by linking conservation finance to exotic financial derivatives, warn researchers writing in the journal Conservation Letters. Jacob Phelps, Edward L. Webb, and Lian P. Koh argue that REDD could effectively link the fate of some species to the short-term whims of the carbon market. Conservation projects funded primarily by REDD are most at risk of being undermined by declining in carbon prices or changing investor preference. The authors add that the short-term nature of REDD—which is seen as a stop gap measure of at most 30 years—may fail deliver benefits over the time-scale need to safeguard biodiversity.


Borneo province selected for Indonesia's first pilot under REDD program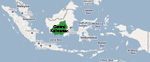 (12/30/2010) Indonesian President Susilo Bambang Yudhoyono has selected Central Kalimantan as the pilot province for the country's Reducing Emissions from Deforestation and Forest Degradation (REDD+) program, according to the President's office on climate change. Central Kalimantan was selected over eight other forested provinces, including Aceh, Jambi, Riau, and South Sumatra on the island of Sumatra; West Kalimantan and East Kalimantan on the island of Borneo; and Papua and West Papua in Indonesian New Guinea. Central Kalimantan was chosen due to its high rate of forest conversion, large expanses of peatlands and rainforests, the advanced state of carbon conservation test projects, and political interest in reducing deforestation and degradation.


Will Indonesia's big REDD rainforest deal work?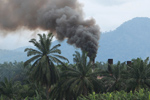 (12/28/2010) Flying in a plane over the Indonesian half of the island of New Guinea, rainforest stretches like a sea of green, broken only by rugged mountain ranges and winding rivers. The broccoli-like canopy shows little sign of human influence. But as you near Jayapura, the provincial capital of Papua, the tree cover becomes patchier—a sign of logging—and red scars from mining appear before giving way to the monotonous dark green of oil palm plantations and finally grasslands and urban areas. The scene is not unique to Indonesian New Guinea; it has been repeated across the world's largest archipelago for decades, partly a consequence of agricultural expansion by small farmers, but increasingly a product of extractive industries, especially the logging, plantation, and mining sectors. Papua, in fact, is Indonesia's last frontier and therefore represents two diverging options for the country's development path: continued deforestation and degradation of forests under a business-as-usual approach or a shift toward a fundamentally different and unproven model based on greater transparency and careful stewardship of its forest resources.


Map: 15 million sq km of land suitable for forest restoration

(12/22/2010) 1.5 billion hectares (5.8 million square miles) of land are suitable for forest restoration, according a new analysis by the Global Partnership on Forest Landscape Restoration, a partnership between the World Resources Institute, South Dakota State University, and IUCN.


Prominent indigenous leader gets death threats in Guyana

(12/17/2010) Environmental groups have written to Guyana president Bharrat Jagdeo over recent threats against Tony James, the President of the Amerindian Peoples Association in Guyana.


California approves cap-and-trade under global warming law

(12/17/2010) The California Air Resources Board voted 9-1 to adopt cap and trade regulations for AB32, California's 2006 climate law. The move, which establishes the first compliance carbon trading system in the United States, opens the door for carbon offsets generated via forest conservation projects.


New data shows REDD+ is succeeding


(12/15/2010) Amid the whirlwind of climate change news before and after the Cancún climate conference, including a landmark agreement on REDD+ (reducing emissions from deforestation, and related pro-forest actions), an important story seems to have passed by with little notice. Over the past two months, several new analyses have given clear evidence that deforestation has gone down over the past several years. In fact, the drop is quite impressive, and shows that of all the approaches to avoiding the worst consequences of global warming, reducing tropical deforestation is the one that has contributed by far the most to date.


World leaders: take action now to save forests

(12/10/2010) Gathering at a side event hosted by Avoided Deforestation Partners, global leaders called on delegates meeting at U.N. climate talks in Cancun to come to a formal decision on REDD+, a mechanism that could compensate developing countries for reducing emissions from deforestation and degradation. REDD+ is one of the few areas where negotiations have been progressing.


Guyana: where's the money pledged for saving rainforests?

(12/09/2010) Funds ostensibly set aside to reward tropical countries for protecting their rainforests are being held up, threatening to exhaust the political capital needed to advance the proposed reducing emissions from deforestation and degradation (REDD) mechanism before it even gets off the ground, warned the president of Guyana during a lively panel organized by Avoided Deforestation Partners on the sidelines of UN climate talks in Cancun, Mexico.


Amazon tribe establishes first indigenous forest carbon fund

(12/04/2010) A half-century ago, Brazil's Suruí people knew little of the world beyond their cluster of villages – and nothing of the European settlers who dominated their continent. By 2006, that world beyond had engulfed them – a fact their young chief, Almir Narayamoga Suruí, saw all too clearly the first time he logged onto Google Earth.


Rainforest protection should focus on boosting resilience to climate change

(12/02/2010) Efforts to protect tropical forests under the proposed reducing emissions from deforestation and degradation (REDD) program should focus on conserving large-scale moisture gradients and areas that provide connectivity between major ecozones in order to reduce the impacts of climate change on ecosystem function and the compounding effects of deforestation, argue scientists writing in the journal Nature.


Leading model undervalues true cost of reducing deforestation, says report

(11/25/2010) A widely used representation of greenhouse gas emissions abatement costs doesn't reflect the true costs of forest conservation, making the proposed reducing emissions from deforestation and degradation (REDD) mechanism seem cheaper than it actually is, argues a new report from the Rainforest Foundation UK.


Indonesia's forest protection plan at risk, says report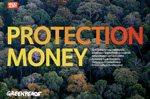 (11/25/2010) Industrial interests are threatening to undermine Norway's billion dollar partnership with Indonesia, potentially turning the forest conservation deal into a scheme that subsidizes conversion of rainforests and peatlands for oil palm and pulp and paper plantations, logging concessions, and energy production, claims a new report from Greenpeace.


Stymied by lack of global climate deal, states develop own low carbon accord

(11/17/2010) California and other states launched an international initiative that will work toward reducing greenhouse gas emissions and transitioning toward a low carbon economy in the absence of a global climate deal.


Deforestation jumps, but Guyana nonetheless qualifies for REDD payment

(11/07/2010) Guyana's deforestation rate over the past 12 months was roughly three times the average annual rate over the prior 20 year period, but was still well below the baseline under the recent $250 million forest conservation partnership with Norway, according to a new report released by Guyana Forestry Commission's REDD+ Monitoring Reporting and Verification System (MRVS).


California puts fate of tropical rainforests up for vote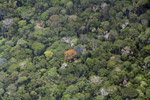 (10/27/2010) When you vote on Nov. 2, remember that Peru is planning to save all of its rain forest. To reach the zero deforestation goal, a new environmental policy put in place last year calls for innovative payments to indigenous people and peasants, who control around a quarter of the forest, and a mosaic of protected areas and sustainable timber production for much of the rest. Environmental costs are being rolled into environmental impact assessments, and the country is formulating new ways to mitigate and compensate for the effects of big development projects, such as roads and dams. Meanwhile, California is poised to make a headlong leap in the other direction. Proposition 23 on the Nov. 2 ballot would kill the state's 2006 climate law by permitting it to kick in only if California becomes a full-employment economic utopia of a sort not yet seen on this continent. While much of the Proposition 23 debate revolves around the important effects here, this policy U-turn could thwart budding environmental efforts around the world, such as those in Peru.


Jackpot: how international community could raise $141 billion for biodiversity

(10/20/2010) Leaders from around the world meeting in Nahoya, Japan for the Convention on Biological Diversity (CBD) to discuss solutions to stem the current mass extinction crisis may be in need of a little book: The Little Biodiversity Finance Book. While a recent report by The Economics of Ecosystems and Biodiversity (TEEB) found that degradation of ecosystems—including biodiversity loss—was costing the global economy $2-5 trillion annually, one of the primary threats to wildlife around the world is simply a lack of funds to enact program. But The Little Biodiversity Finance Book says that with the right policy initiatives the burgeoning ecosystem market could be worth $141 billion by 2020.


The Nestlé example: how responsible companies could end deforestation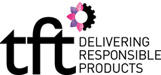 (10/06/2010) The NGO, The Forest Trust (TFT), made international headlines this year after food giant Nestlé chose them to monitor their sustainability efforts. Nestlé's move followed a Greenpeace campaign that blew-up into a blistering free-for-all on social media sites. For months Nestle was dogged online not just for sourcing palm oil connected to deforestation in Southeast Asia—the focus of Greenpeace's campaign—but for a litany of perceived social and environmental abuses and Nestlé's reactions, which veered from draconian to clumsy to stonily silent. The announcement on May 17th that Nestlé was bending to demands to rid its products of deforestation quickly quelled the storm. Behind the scenes, Nestlé and TFT had been meeting for a number of weeks before the partnership was made official. But can TFT ensure consumers that Nestlé is truly moving forward on cutting deforestation from all of its products?


Pulp and paper firm signs carbon deal in Sumatra

(10/05/2010) Indonesian pulp and paper firm Asia Pulp and Paper (APP) has signed a deal to protect 15,640 hectares of peat forest in Sumatra in exchange for carbon payments, reports Reuters.


Indonesia is the 3rd largest GHG emitter but reducing deforestation offers big opportunity, says government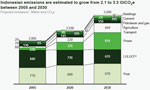 (09/28/2010) Indonesia's greenhouse gas emissions reached 2.1 billion tons of carbon dioxide in 2005, making it the world's third largest emitter of greenhouse gases, but offering opportunities to substantially reduce emissions through forest conservation, reduced use of fire, protection of peatlands, and better forest management, reports a series of studies released earlier this month by the country's National Climate Change Council (DNPI).


A look at Ecuador's agreement to leave 846 million barrels of oil in the ground

(09/13/2010) Ecuador's pioneering initiative to voluntarily leave nearly a billion barrels of oil under Yasuní National Park, an Amazonian reserve that is arguably the most biodiverse spot on Earth, took a major step forward in early August when the government signed an accord with the United Nations Development Programme (UNDP) for the long-awaited establishment of a trust fund. The signing event generated a wave of international media attention, but there has been very little scrutiny of what was actually signed. Here we present an initial analysis of the signed agreement, along with a brief discussion of some of the potential caveats. Due to the precedent-setting nature of this agreement, attention to the details is now of the utmost importance.


Could forest conservation payments undermine organic agriculture?


(09/07/2010) Forest carbon payment programs like the proposed reducing emissions from deforestation and degradation (REDD) mechanism could put pressure on wildlife-friendly farming techniques by increasing the need to intensify agricultural production, warns a paper published this June in Conservation Biology. The paper, written by Jaboury Ghazoul and Lian Pin Koh of ETH Zurich and myself in September 2009, posits that by increasing the opportunity cost of conversion of forest land for agriculture, REDD will potentially constrain the amount of land available to meet growing demand for food. Because organic agriculture and other biodiversity-friendly farming practices generally have lower yields than industrial agriculture, REDD will therefore encourage a shift toward from more productive forms of food production.


Peru's rainforest highway triggers surge in deforestation, according to new 3D forest mapping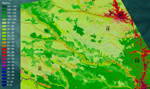 (09/06/2010) Scientists using a combination of satellite imagery, airborne-laser technology, and ground-based plot surveys to create three-dimensional high resolution carbon maps of the Amazon rainforest have documented a surge in emissions from deforestation and selective logging following the paving of the Trans-Oceanic Highway in Peru. The study, published this week in the early edition of the Proceedings of the National Academy of Sciences, reveals that selective logging and other forms of forest degradation in Peru account for nearly a third of emissions compared to deforestation alone.


Is carbon protection the same as biodiversity protection?

(09/05/2010) Protection of forests for their carbon value through Reduced Emissions from Deforestation and Degradation (REDD) schemes has been increasing in recent years. These schemes concentrate on preserving forest cover, and thus have great potential for the conservation of natural biodiversity. Some (REDD+) initiatives already specifically take biodiversity protection into account.


How best to balance economic growth and protection of the environment?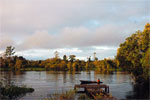 (08/30/2010) When people are hungry for an uncertain income, they will destroy everything. When people become poor due to a poor decision they were excluded from making, who should be responsible for that? Development is seen as the answer to poverty. However, many controversial developments have actually increased poverty, and while the investors in such schemes may benefit, the local people pay the price. This happened in Tundai, a fishing village in the ex-mega rice area near Palangkaraya, Central Kalimantan. When central government in the 1990s decided to convert the peat swamp forests into rice fields, the community had no voice or involvement in the decision. The project failed. Now over a million hectares of former lush forests have become a wasteland, and the people of Tundai have been thrust into poverty.


Indonesia's forest conservation plan may not sufficiently reduce emissions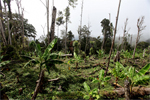 (08/25/2010) One third of Indonesia's greenhouse gas emissions from deforestation originate from areas not officially defined as 'forest' suggesting that efforts to reduce emissions from deforestation and degradation (REDD+) may fail unless they account for carbon across the country's entire landscape, warns a new report published by the World Agroforestry Centre (CGIAR). The policy brief finds that up to 600 million tons of Indonesia's carbon emissions 'occur outside institutionally defined forests' and are therefore not accounted for under the current national REDD+ policy, which, if implemented, would enable Indonesia to win compensation from industrialized countries for protecting its carbon-dense forests and peatlands as a climate change mechanism.


Gazprom, Shell and Clinton Foundation back rainforest carbon deal in Borneo

(08/24/2010) A forest conservation project backed by Shell, Gazprom Market and Trading and the Clinton Foundation on the island of Borneo has won approval under a carbon accounting standard, reports Reuters.


Indonesia gets first $30M from Norway under $1B forest deal

(08/19/2010) Norway has agreed to transfer an initial $30 million to Indonesia under its $1 billion REDD+ (reducing emissions from deforestation and forest degradation) partnership with the Southeast Asian country.


Indonesian people-not international donors or orangutan conservationists-will determine the ultimate fate of Indonesia's forests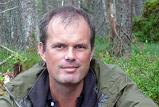 (07/29/2010) Many of the environmental issues facing Indonesia are embodied in the plight of the orangutan, the red ape that inhabits the islands of Borneo and Sumatra. Orangutan populations have plummeted over the past century, a result of hunting, habitat loss, the pet trade, and human-ape conflict. Accordingly, governments, charities, and concerned individuals have ploughed tens of millions of dollars into orangutan conservation, but have little to show in terms of slowing or reversing the decline. The same can be said about forest conservation in Indonesia: while massive amounts of money have been put toward protecting and sustainable using forests, the sum is dwarfed by the returns from converting forests into timber, rice, paper, and palm oil. So orangutans—and forests—continue to lose out to economic development, at least as conventionally pursued. Poor governance means that even when well-intentioned measures are in place, they are often undermined by corruption, apathy, or poorly-designed policies. So is there a future for Indonesia's red apes and their forest home? Erik Meijaard, an ecologist who has worked in Indonesia since 1993 and is considered a world authority on orangutan populations, is cautiously optimistic, although he sees no 'silver bullet' solutions.


Scientists sound warning on forest carbon payment scheme


(07/22/2010) Scientists convening in Bali expressed a range of concerns over a proposed mechanism for mitigating climate change through forest conservation, but some remained hopeful the idea could deliver long-term protection to forests, ease the transition to a low-carbon economy, and generate benefits to forest-dependent people.


Ending deforestation could boost Brazilian agriculture


(06/26/2010) Ending Amazon deforestation could boost the fortunes of the Brazilian agricultural sector by $145-306 billion, estimates a new analysis issued by Avoided Deforestation Partners, a group pushing for U.S. climate legislation that includes a strong role for forest conservation. The analysis, which follows on the heels of a report that forecast large gains for U.S. farmers from progress in gradually stopping overseas deforestation by 2030, estimates that existing Brazilian farmers could see around $100 billion from higher commodity prices and improved access to markets. Meanwhile landholders in the Brazilian Amazon—including ranchers and farmers—could see $50-202 billion from carbon payments for forest protection.


Rainforest scientists urge UN to correct "serious loophole" by changing its definition of 'forest'

(06/24/2010) The Association for Tropical Biology and Conservation (ATBC) has released a resolution urging the UN to change its definition for 'forest', before the controversial definition undermines conservation efforts, biodiversity preservation, carbon sequestration, and the nascent REDD (Reducing Emissions through Deforestation and forest Degradation).


U.S. farms and forests report draws ire in Brazil; cutting down the Amazon does not mean lower food prices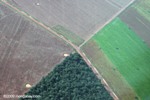 (06/24/2010) Not surprisingly, a US report released last week which argued that saving forests abroad will help US agricultural producers by reducing international competition has raised hackles in tropical forest counties. The report, commissioned by Avoided Deforestation Partners, a US group pushing for including tropical forest conservation in US climate policy, and the National Farmers Union, a lobbying firm, has threatened to erode support for stopping deforestation in places like Brazil. However, two rebuttals have been issued, one from international environmental organizations and the other from Brazilian NGOs, that counter findings in the US report and urge unity in stopping deforestation, not for the economic betterment of US producers, but for everyone.


Saving tropical forests helps protects U.S. agriculture, argues campaign

(06/18/2010) Reducing deforestation abroad helps protect the U.S. agricultural sector by ensuring higher prices for commodities and reducing the cost of compliance with expected climate regulations, argues a new report issued by Avoided Deforestation Partners, a group pushing for the inclusion of tropical forests in domestic climate policy, and the National Farmers Union, a farming lobby group.


Indonesia's plan to save its rainforests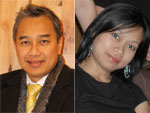 (06/14/2010) Late last year Indonesia made global headlines with a bold pledge to reduce deforestation, which claimed nearly 28 million hectares (108,000 square miles) of forest between 1990 and 2005 and is the source of about 80 percent of the country's greenhouse gas emissions. President Susilo Bambang Yudhoyono said Indonesia would voluntarily cut emissions 26 percent — and up to 41 percent with sufficient international support — from a projected baseline by 2020. Last month, Indonesia began to finally detail its plan, which includes a two-year moratorium on new forestry concession on rainforest lands and peat swamps and will be supported over the next five years by a one billion dollar contribution by Norway, under the Scandinavian nation's International Climate and Forests Initiative. In an interview with mongabay.com, Agus Purnomo and Yani Saloh of Indonesia's National Climate Change Council to the President discussed the new forest program and Norway's billion dollar commitment.


REDD threatens rights of 350 million local people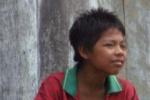 (06/03/2010) Last week the Reducing Emissions from Deforestation and Forest Degradation (REDD) program received a jump start with a four billion US dollar pledge from a number of industrialized nations. Under REDD tropical forest nation will be paid to keep forests standing, however the program—as it currently stands—has provoked concern over the rights of the some 350 million people living in or adjacent to forests. The Accra Caucus on Forests and Climate Change, a coalition of some 100 organizations from 38 countries, has released a report outlining an alternative vision of REDD that would uphold the rights of local and indigenous people while protecting forests.


As Amazon deforestation rates fall, fires increase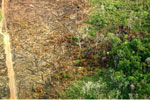 (06/03/2010) While rates of forest loss in the Brazilian Amazon have been on the decline since 2004, the incidence of fire is increasing in the region, undermining some of the carbon emissions savings of reduced deforestation rates, report researchers writing in the journal Science. The paper argues that REDD, a global plan to reduce deforestation and forest degradation, must include measures to eliminate the use of fire from land management in the Amazon.


Corruption could undermine REDD

(06/03/2010) With four billion US dollars pledged last week to kick-start the Reduced Emissions from Deforestation and Forest Degradation (REDD), a new report by Global Witness warns that the funds could do little to stem deforestation if governance and accountability are not improved and corruption tackled. The REDD program provides funds to tropical nations to keep forests standing as a means to sequester carbon.


Norway's billion dollar contribution to Indonesian forests excludes national reforestation scheme

(06/01/2010) Norway's billion dollar contribution to forest and peatlands conservation in Indonesia will not fund reforestation of deforested areas, a government minister told The Jakarta Post.


New protected areas in Brazil contribute to major drop in Amazon deforestation rate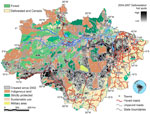 (06/01/2010) Protected areas in the Brazilian Amazon are proving highly effective in reducing forest loss in Earth's largest rainforest, reports a new study based on analysis of deforestation trends in and around indigenous territories, parks, military holdings, and sustainable use reserves. The research, published in the early edition of Proceedings of the National Academy of Sciences, finds that 37 percent of the recent decline in deforestation in the Brazilian Amazon can be attributed to newly established protected areas. Brazil designated some 709,000 square kilometers (274,000 sq mi) of Amazon forest — an area larger than the state of Texas — between 2002 and 2009 under its Amazon Protected Areas Program (ARPA). Meanwhile deforestation in the Brazilian Amazon fell by nearly three-quarters between 2004 and 2009.


Indonesia to revoke palm oil concession licenses under forest deal

(05/31/2010) Indonesia will revoke existing forestry licenses to cut down natural forests under the billion dollar deal climate deal signed with Norway last week, reports Reuters.


Can markets protect nature?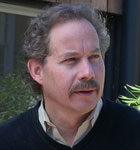 (05/03/2010) Over the past 30 years billions of dollars has been committed to global conservation efforts, yet forests continue to fall, largely a consequence of economic drivers, including surging global demand for food and fuel. With consumption expected to far outstrip population growth due to rising affluence in developing countries, there would seem to be little hope of slowing tropical forest loss. But some observers see new reason for optimism—chiefly a new push to make forests more valuable as living entities than chopped down for the production of timber, animal feed, biofuels, and meat. While are innumerable reasons for protecting forests—including aesthetic, cultural, spiritual, and moral—most land use decisions boil down to economics. Therefore creating economic incentives to maintaining forests is key to saving them. Leading the effort to develop markets ecosystem services is Forest Trends, a Washington D.C.-based NGO that also organizes the Katoomba group, a forum that brings together a wide variety of forest stakeholders, including the private sector, local communities, indigenous people, policymakers, international development institutions, funders, conservationists, and activists.


World failing on every environmental issue: an op-ed for Earth Day


(04/22/2010) The biodiversity crisis, the climate crisis, the deforestation crisis: we are living in an age when environmental issues have moved from regional problems to global ones. A generation or two before ours and one might speak of saving the beauty of Northern California; conserving a single species—say the white rhino—from extinction; or preserving an ecological region like the Amazon. That was a different age. Today we speak of preserving world biodiversity, of saving the 'lungs of the planet', of mitigating global climate change. No longer are humans over-reaching in just one region, but we are overreaching the whole planet, stretching ecological systems to a breaking point. While we are aware of the issues that threaten the well-being of life on this planet, including our own, how are we progressing on solutions?


Where do forest carbon markets go from here?

(04/20/2010) For thousands of years, we have been planting and growing trees without difficulty. It's simple, and forest carbon business strategy can be, too. In fact, it's core to what I'm trying to teach the MBA/MS students in my course at the Erb Institute this semester: If the world's best available technology for removing carbon dioxide from the atmosphere is employing the natural photosynthetic capacity of natural forest management, we can too.


Skoll Foundation Awards $2.2 millon to avoided deforestation and the ecosystem services market

(04/18/2010) This week the Skoll Foundation for Social Entrepreneurship awarded its annual Awards for Social Entrepreneurship and three of the seven prizes went to individuals and organizations focused on tropical forests and ecosystem services, including Forest Trends, Imazon, and Telapak. Each award is worth $765,000, which amounts to over $2.2 million for this space. The awards were presented at the Skoll World Forum in Oxford, United Kingdom.



Page 1 | Page 2 | Page 3 | Page 4 | Page 5 | Page 6 | Page 7 | Page 8