News articles on asia

---
Mongabay.com news articles on asia in blog format. Updated regularly.





Deadly 'brown cloud' over South Asia caused by wood and dung burning

(01/23/2009) Long a subject of debate, the cause of the infamous brown cloud that hovers over the Indian Ocean and South Asia every winter has finally been discovered. Researchers led by Dr Orjan Gustafsson from the University of Stockholm in Sweden announced in Science that 70 percent of the cloud is made up of soot from the burning of biomasses, largely wood and animal dung used for cooking.


High coffee prices spurred deforestation in Sumatra but effective law enforcement slowed forest loss

(01/22/2009) Law enforcement efforts can significantly deter deforestation in protected areas despite high pressure from agricultural expansion, reports a new study that assessed the effectiveness of conservation in Bukit Barisan Selatan National Park in southern Sumatra, Indonesia. However the research suggests that conservation needs extend beyond law enforcement to be effective in the long-run.


Indonesia lifts ban on logging of natural forests for pulp and paper

(01/22/2009) Indonesia has reversed a ban on paper and pulp companies from harvesting wood from natural forests, reports the International Tropical Timber Organization in its Tropical Timber Market Report for Jan 1-15.


Wildlife trade creating "empty forest syndrome" across the globe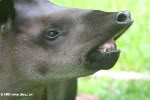 (01/19/2009) For many endangered species it is not the lack of suitable habitat that has imperiled them, but hunting. In a talk at a Smithsonian Symposium on tropical forests, Elizabeth Bennett of the Wildlife Conservation Society (WCS) outlined the perils for many species of the booming and illegal wildlife trade. She described pristine forests, which although providing perfect habitat for species, stood empty and quiet, drained by hunting for bushmeat, traditional medicine, the pet trade, and trophies.


Population of Asian elephants discovered in Malaysian park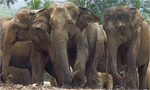 (01/15/2009) A population of 631 Asian elephants has been documented in Malaysia's Taman Negara National Park, reports the Wildlife Conservation Society (WCS). The population may be the largest in Southeast Asia. Scientists from WCS and Malaysia's Department of Wildlife and National Parks (DWNP) counted elephant dung piles to estimate the protected area's population size. There were no previous scientific population surveys for elephants in the park.


Indonesian coral reef recovering after devastating tsunami and years of destructive fishing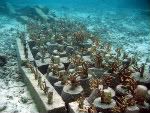 (01/05/2009) On December 26th, 2004 an earthquake recorded at a magnitude of 9.3 in the Indian Ocean created a massive tsunami that struck nations across the region. Enormous waves took the lives of nearly 250,000 people while destroying cities and towns in minutes. The tsunami also caused extensive environmental damage, including reef systems along many coastal areas. Four years after the tsunami researchers from the Wildlife Conservation Society (WCS) have returned to site of the disaster to survey the damaged reefs and work with local communities on preserving this important resource. After exploring sixty sites of coral reef off the coasts of Aceh, Indonesia, the scientists report that reefs damaged by the 2004 tsunami are on the path to recovery.


China delays massive water scheme to redirect rivers from south to north

(12/31/2008) China will delay ambitious plans to divert billions of water to its arid north amid environmental concerns, reports the Wall Street Journal.


Did cheetah come from China?


(12/30/2008) The discovery of a fossilized big cat skull in northwestern China provides new evidence that cheetah originated in the Old World, rather than the Americas, report scientists writing in the journal Proceedings of the National Academy of Sciences.


Malaysia seeks to reverse collapse of tiger population due to poaching, logging, palm oil

(12/23/2008) A new law seeks to double Malaysia's tiger population to 1,000 by 2020, reports BBC News.


China successfully cut pollution during Olympics finds NASA

(12/18/2008) China's efforts to clean up Beijing's skies during the Olympics seemed to have worked, reports NASA.


Green-blooded, blue-boned frog discovered in Cambodia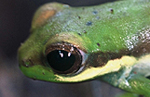 (12/18/2008) Researchers have discovered a previously unknown species of frog in Cambodia. The amphibian is unusual in that is has green blood and turquoise-colored bones, a result of its transparent skin and a pigment that may make the species unpalatable to predators, according to Fauna & Flora International (FFI).


Japanese scientists use goldfish to screen for freshwater pollution

(12/17/2008) Coal miners used canaries to warn them of noxious gases for generations. Today's substitute may be the everyday goldfish: It can act as an aquatic canary to warn scientists when something bad is brewing in the waters, according to new research.


Photos of new species discovered in the Greater Mekong

(12/15/2008) More than 1,000 previously unknown species have been discovered in the Greater Mekong, a region comprising Cambodia, Laos, Myanmar (Burma), Thailand, Vietnam and the Yunnan Province of China, in the past decade, according to a new report from WWF.


Finland, Sweden push for loophole that would drive destruction of peatlands around the world

(12/09/2008) Finland and Sweden are pushing for a loophole in the E.U.'s Renewable Energy Directive that would open up vast tracts of peatlands around the world to development for biofuels production. The move could have drastic consequences for climate and biodiversity, warns Wetlands International, an environmental group.


Drought and deforestation in southeast Asia linked to climate change

(12/09/2008) Researchers have linked drought and deforestation in southeast Asia to climate change. Analyzing six years of climate and fire data from satellites, Guido van der Werf and colleagues report that burning of rainforests and peatlands in Indonesia, Malaysia, and Papua New Guinea released an average of 128 million tons of carbon (470 million tons of carbon dioxide - CO2) per year between 2000 and 2006. Fire emissions showed highly variability during the period, but were greatest in dry years, such as those that occur during El Niño events. Borneo was the largest source of fire emissions during the period, averaging 74 million tons per year, followed by Sumatra, which showed a doubling in emissions between 2000 and 2006.


Linking rural health care to forest conservation proving a success in Borneo

(12/08/2008) Health in Harmony was today awarded mongabay.com's annual "Innovation in Conservation" award for its unique approach to conservation which combats illegal logging by providing healthcare and sustainable livelihoods to communities living around Gunung Palung National Park in Kalimantan, on the island of Borneo. The award includes a cash grant and prominent placement on the mongabay.com web site and newsletter for the month of December. Health in Harmony is working to break an impoverishing cycle of illegal logging and deforestation by offering healthcare rewards to encourage the villagers to protect the national park, rather than log it. The effort seems to be paying off: since launching a 'forests-for-healthcare' incentive program in September, 18 of 21 communities have signed a moratorium of understanding agreeing to participate.


Salvage logging offers hope for forests, communities devastated by industrial logging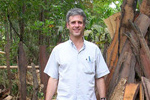 (12/04/2008) As currently practiced, logging is responsible for large-scale destruction of tropical forests. Logging roads cut deep into pristine rainforests, opening up once remote areas to colonization, subsistence and industrial agriculture, wildlife exploitation, and other forms of development. Timber extraction thins the canopy, damages undergrowth, and tears up soils, reducing biodiversity and leaving forests more vulnerable to fire. Even selective logging is damaging. Nevertheless demand for wood products continues to grow. China is expected to import more than 100 million cubic meters of industrial roundwood by 2010, much of which will go into finished products shipped off to Europe and the United States. As much as 60 percent of this is illicitly sourced. Meanwhile in Brazil domestic hunger for timber is fueling widespread illegal logging of the Amazon rainforest. Armed standoffs between environmental police and people employed by unlicensed operators are increasingly common. Tropical Salvage, a Portland, Oregon-based producer of wood products, is avoiding these issues altogether by taking a different approach to meet demand for products made from high-quality tropical hardwoods. The company salvages wood discarded from building sites, unearthed from mudslides and volcanic sites, and dredged from rivers in Indonesia and turns it into premium wood products. In the process, Tropical Salvage is putting formers loggers to work and supporting a conservation, education and reforestation project on Java.


TV footage leads to discovery of strange and rare monkey

(12/04/2008) After showing archival TV footage of a critically endangered species of primate to local villagers, conservationists have discovered a previously unknown population of the Tonkin snub-nosed monkey in a remote forested area of northern Vietnam. The find the offers new hope for the species, which is down to 200 individuals in two of Vietnam's northern-most provinces — Tuyen Quang and Ha Giang.


Degraded grasslands better option for palm oil production relative to rainforests, finds study

(12/03/2008) Producing biofuels from oil palm plantations established on degraded grasslands rather than tropical rainforests and peat lands would result in a net removal of carbon from the atmosphere rather than greenhouse gas emissions, report researchers writing in Conservation Biology. The results confirm that benefits to climate from biofuel production depend greatly on the type of land used for feedstocks.


Fall in palm oil price may lead to industry consolidation

(12/02/2008) A dramatic fall in palm oil prices may provide an opportunity for plantation giants to add to their holdings, reports Reuters.


HSBC to cut lending to questionable oil palm and logging companies

(12/02/2008) HSBC will cut lending to oil palm developers and logging companies in Malaysia and Indonesia due to environmental concerns, reports Reuters.


Malaysia's indigenous people to get land rights for first time

(11/19/2008) Malaysia's government will for the first time grant ownership rights of land farmed by indigenous people, reports the Associated Press, but some may see the legal change as a scheme to promote oil palm expansion.


Mosques Support Sea Turtle Conservation in Malaysia

(11/17/2008) This week almost 500 mosques around the Malaysian state of Terengganu will present sermons on turtle conservation, reported the New Strait Times.


Greenpeace activists block palm oil shipment from departing Indonesia for Europe

(11/11/2008) Greenpeace activists blocked a palm oil shipment from departing Dumai, Indonesia's main palm oil export port, for Europe to protest against the ongoing destruction of Indonesia's forests.


Limestone karsts - islands of biodiversity in Asia - under threat from mining

(11/10/2008) Researchers have devised a scientific methodology for prioritizing conservation of limestone karsts, biologically-rich outcroppings found in Southeast Asia and other parts of the world. The findings are significant because karsts — formed millions of years ago by sea life — are increasingly threatened by mining and other development


Facing extinction from rising seas, Maldives establishes fund to buy homeland abroad

(11/10/2008) The Maldives will establish a trust fund to buy a homeland abroad once rising sea levels swamp the island nation, says Mohamed Nasheed, president-elect of the Maldives. The funds would come from the country's revenue from tourism.


Palm oil companies propose satellite monitoring of their plantations to ensure sustainability

(11/05/2008) The Roundtable on Sustainable Palm Oil (RSPO) is considering a proposal to use satellite imagery to enforce criteria that high value conservation areas are not converted to oil palm plantations, reports Ian Wood of the Telegraph. The move would boost RSPO's credibility at a time when the industry-lead sustainability initiative is under fire from environmentalists who say its performance to date suggests it is merely an exercise in greenwashing.


Rainforest agriculture preserves bird biodiversity in India

(11/04/2008) Conservation of biodiversity and agriculture have long been considered conflicting interests. Numerous studies have shown that when agricultural replaces a forest, biodiversity greatly suffers. However a new study finds it doesn't have to be that way.


Endangered wildlife in Malaysia falls victim to rampant poaching due to 'outdated' laws

(11/04/2008) In the face of rampant poaching of endangered animals, conservationists are calling for Malaysia to reform its 36-year-old wildlife protection law.


Forests for Climate initiative launches in Indonesia

(11/04/2008) Greenpeace has officially launched its Forests for Climate initiative (FFC), a non-market avoided deforestation scheme that aims to reduce greenhouse gas emissions by slowing forest destruction.


Oil palm expansion in Indonesian Borneo increased 400-fold from 1991-2007

(10/30/2008) Annual forest conversion to palm oil plantations increased 400-fold from 1,163 hectares in 1991 to 461,992 hectares in 2007 in Central Kalimantan, on the island of Borneo, reports a new report published by Forest Watch Indonesia, a local NGO.


How to Save Snow Leopards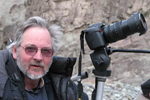 (10/28/2008) The snow leopard (Panthera uncia) is one of the rarest and most elusive big cat species with a population of 4,500 to 7,500 spread across a range of 1.2 to 1.6 million kilometers in some of the world's harshest and most desolate landscapes. Found in arid environments and at elevations sometimes reaching 18,000 feet (5,500 meters), the species faces great threats despite its extreme habitat. These threats vary across its range, but in all countries where it is found — Afghanistan, Bhutan, China, India, Kyrgyzstan, Kazakhstan, Nepal, Mongolia, Pakistan, Russia, Tajikistan, Uzbekistan and possibly Myanmar — the species is at risk. In some countries snow leopard are directly hunted for their pelt, in others they are imperiled by depletion of prey, loss of habitat, and killing as a predator of livestock. These threats, combined with the cat's large habitat requirements, means conservation through the establishment of protected areas alone may not be enough save it from extinction in the wild in many of the countries in which it lives. Working to stave off this fate in half a dozen of its range countries is the Snow Leopard Conservancy. Founded by Dr. Rodney Jackson, a biologist who has been studying snow leopard in the wild for 30 years, the Conservancy seeks to conserve the species by "promoting innovative grassroots measures that lead local people to become better stewards of endangered snow leopards, their prey, and habitat."


Shell, HSBC put $665,000 toward Borneo rainforest conservation project

(10/26/2008) Brunei Shell Petroleum (Shell Oil) and HSBC have donated 500,000 Brunei dollars ($333,000) each to conserve forests on the island of Borneo, reports the Borneo Bulletin.


Rare bird rediscovered on 'most pristine' island in southeast Asia

(10/23/2008) Scientist have rediscovered the endangered Wetar Ground-dove (Gallicolumba hoedtii), one of the world's least known birds, 100 years after it was last seen on the remote Indonesian island of Wetar, reports Columbidae Conservation, a UK-based conservation group.


Rich countries driving pollution in poor countries

(10/22/2008) Rich countries are driving pollution in poor countries through mining of raw materials and outsourcing of industrial manufacturing, reports a new report from environmental NGOs Blacksmith and Green Cross Switzerland.


Borneo logging road puts rainforest, indigenous communities at risk

(10/22/2008) A 186-mile (300-km) logging road to the top of the Bario highlands in northern Sarawak puts the state's increasingly rare natural forest at risk, warns the Borneo Resources Institute, a grassroots environmental group.


U.S. pledges $40M toward coral reef conservation.

(10/22/2008) The U.S. government has pledged almost $40 million to protect biologically-rich coral reefs in Southeast Asia, according to the U.S. embassy in the Philippines.


Ebay bans the sale of elephant ivory

(10/21/2008) Ebay banned the sale of ivory products to help protect elephants from poaching, the company announced Monday.


Globalization drives a bubble in Indonesia's seaweed market

(10/21/2008) International demand and rampant speculation drove excess in Indonesia's emergent seaweed market, reports The Wall Street Journal.


What is the world's longest insect?

(10/16/2008) The Natural History Museum of London has revealed the world's longest insect to be Phobaeticus chani, a stick insect from the rainforest of Sabah, a Malaysian state on the island of Borneo.


Illegal wildlife trade devastating Asia's pangolins

(10/15/2008) Last week the IUCN changed the status of the Malayan and the Chinese pangolins from near-threatened to endangered. These notoriously shy and scaly mammals, resembling anteaters with armored plates, have become the victim of a booming illegal wildlife trade in Southeast Asia.


Trafficking of tiger parts is rife in Myanmar

(10/15/2008) Trafficking of parts from endangered wild cats is rife in Myanmar (Burma) according to a new report from TRAFFIC, the wildlife trade monitoring network. Surveys conducted by TRAFFIC over the past 15 years have turned up 1,320 wild cat parts from at least 1,158 individual animals, including 107 tigers. The group says the toll in the country is far higher.


Yeti 'proof' actually belongs to cliff-dwelling goral

(10/14/2008) In 2003 an Indian forester claimed to have seen a Yeti three days in a row. Dipu Marak, general secretary of the Achik Tourism Society and Yeti enthusiast, followed the man's trail and discovered strands of hair that he believed belonged to the mysterious creature. According to popular tradition, the Yeti is an ape-like animal that lives in the Himalayan forests.


New Beijing law cuts 800,000 cars from roads per day

(10/13/2008) A new traffic law will cut the number of cars on Beijing roads by 800,000 per day, reports Chinese state media.


Snares set by palm oil workers taking a toll on pygmy elephants of Borneo

(10/12/2008) Wildlife rangers are finding increasing numbers of Borneo Pygmy elephants injured or killed by snares set by poorly paid oil palm plantation workers, reports Malaysia's Sabah Wildlife Department.


Indonesian governors agree to protect Sumatra's endangered forests

(10/09/2008) The ten governors of Sumatra — along with four federal ministers — have signed an agreement to protect forests and other ecosystems on the Indonesian island, according to WWF. The announcement is significant because Sumatra is a biodiversity hotspot — home to rare and endemic wildlife — that is under great threat from logging and expansion oil palm plantations. The island has lost 48 percent of its forest cover since 1985.


Palm oil industry relies on greenwashing to mislead consumers, alleges report

(10/08/2008) The Malaysian palm oil industry is relying on marketing tactics that mislead the public about its environmental performance rather than taking effective steps to become "greener" alleges a new report from the environmental group Friends of the Earth (FOE).


Borneo forest people reject oil palm plantation on their land

(10/05/2008) Indigenous forest dwellers in Sarawak, in the Malaysian part of Borneo, have rejected a proposal to turn 80,000 hectares (250,000 acres) of the land into an oil palm plantation, reports the Malaysian Star.


Palm oil firm becomes first to win eco-certification

(09/28/2008) United Plantations, a Malaysia-based palm oil producer, has become the first oil palm plantation firm to be certified for adopting the strictest standards of sustainability for palm oil production, according to Bernama.


Past climate change drove mass extinction in Pakistan

(09/26/2008) Research on long-vanished mammals in the Siwalik region of Northern Pakistan has yielded results relevant for today. In the span of two-and-a-half million years climate change caused a shift in Siwalik habitat from wet monsoon forest to savannah, dooming over half the mammal species to local extinction. The research was published by the Proceedings of the National Academy of Sciences.



Page 1 | Page 2 | Page 3 | Page 4 | Page 5 | Page 6 | Page 7 | Page 8 | Page 9 | Page 10 | Page 11 | Page 12 | Page 13 | Page 14 | Page 15 | Page 16 | Page 17 | Page 18 | Page 19 | Page 20 | Page 21 | Page 22 | Page 23 | Page 24 | Page 25 | Page 26 | Page 27 | Page 28 | Page 29