News articles on asia

---
Mongabay.com news articles on asia in blog format. Updated regularly.





Cute animal picture of the day: ginger-haired baby monkey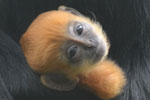 (09/29/2011) One of the world's most endangered primates recently gave birth to an orange-haired baby at the Zoological Society of London (ZSL) Zoo in London. It's the mother Francois langur (Trachypithecus francoisi)'s first birth. The fire-orange hair of the baby is typical of this species and will only last around six months.


Forest carbon projects rake in $178 million in 2010


(09/29/2011) Investors funneled $178 million into forest carbon projects intended to mitigate global climate change last year, according to a new report by Forest Trends' Ecosystem Marketplace. By trading a record 30.1 million tons of carbon dioxide equivalent (MtC02e), the market saw a 48 percent rise over 2009—including a rise in private investors over non-profits as well as greater support for the global program Reduced Emissions from Deforestation and forest Degradation (REDD)—shows that the burgeoning market may be beginning to make good on its promise to provide funds to save forests for their ecosystem services with an initial focus on carbon.


Indonesian president signs decree to reduce projected emissions 26-41% by 2020

(09/26/2011) Indonesian President Susilo Bambang Yudhoyono issued a decree cementing his 2009 commitment to reducing his country's greenhouse gas emissions, according to a statement from the President's office.


Activists worldwide push for leaving the fossil fuel age behind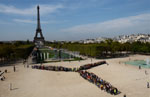 (09/25/2011) On six continents, in over 75 percent of the world's countries, people came out en masse yesterday to attend over 2,000 events to demonstrate the power of renewable energy to combat global climate change. As apart of the 'Moving Planet' campaign organized by 350.org, activists created a giant human-windmill in Paris, gave out bike lessons in Buenos Aires, practiced evacuation measure in the Pacific island of Tuvalu imperiled by rising sea levels, and marched in Cape Town for a strong agreement at the next UN climate meeting hosted in Durban, South Africa.


Animal picture of the day: world's tiniest rhino for World Rhino Day

(09/22/2011) The Sumatran rhino is the world's smallest species of rhino, but the Bornean rhino—a subspecies of the Sumatra—is even tinier.


Asia Pulp & Paper to undertake human rights audit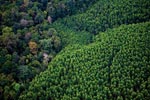 (09/22/2011) Paper products giant Asia Pulp & Paper (APP) will undertake a human rights audit across its Indonesian operations. The move, which APP says is an acknowledgment of a recent United Nations call for the global protection of human rights by businesses, comes as APP intensifies its effort to improve its image abroad. APP, a brand for paper products manufactured by several subsidiaries in Indonesia, has been beset by criticism from environmental and human rights group over its development of timber plantations on the island of Sumatra. The complaints have cost APP a number of prominent customers.


China's new forests aren't necessarily green

(09/21/2011) When most of Asia is cutting down its forests, China stands apart. In the last two decade the massive country has gained over 30 percent forest cover. However, a new opinion piece by Jianchu Xu, with the World Agroforestry Centre and the Kunming Institute of Botany, argues that China's growing forest is not what it appears to be. The problem, according to Xu, is that the statistics of forest cover include monoculture plantations.


Featured video: Sumatran species spring to life on video camera traps

(09/21/2011) New video camera trap footage has revealed the stunning and often hidden biodiversity of Sumatra's Leuser Ecosystem, the only place in the world inhabited by elephants, orangutan, tigers, and rhinos. The video camera trap project, dubbed Eyes on Leuser, has captured 26 species to date usinf 10 video camers, including astounding footage of a sniffing Sumatran tiger, a great argus pheasant displaying for the camera, a springing sambar, and an emerald dove chasing away a mouse deer.


Indonesia to launch REDD+ agency to tackle deforestation

(09/13/2011) Indonesia will establish a REDD+ agency to support the country's efforts to reduce emissions from deforestation and forest degradation, according to a statement released by Indonesian President Susilo Bambang Yudhoyono's office.


Malaysian court blocks rainforest tribes' fight against mega-dam in Borneo

(09/09/2011) Indigenous tribes in Borneo suffered a stinging defeat Thursday after Sarawak's highest court ruled against them in 12-year-long legal battle. Tribal groups had challenged the Malaysian state government for seizing indigenous lands in order to build a massive hydroelectric power plant, dubbed the Bakun dam, but the three-person top court found unanimously against the tribes.


Controversial study finds intensive farming partnered with strict protected areas is best for biodiversity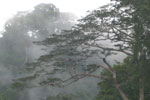 (09/01/2011) Given that we have very likely entered an age of mass extinction—and human population continues to rise (not unrelated)—researchers are scrambling to determine the best methods to save the world's suffering species. In the midst of this debate, a new study in Science, which is bound to have detractors, has found that setting aside land for strict protection coupled with intensive farming is the best way to both preserve species and feed a growing human world. However, other researchers say the study is missing the point, both on global hunger and biodiversity.


New 'demon' bat discovered in Vietnam (PHOTO)

(09/01/2011) Scientists have discovered three previously unknown bat species in southern Indochina, reports Fauna & Flora International.


Busted: 1,835 elephant tusks confiscated in two seizures connected by Malaysia

(08/31/2011) Two massive seizures in the last week—one in Zanzibar and the other in Hong Kong—have confiscated nearly two thousand ivory tusks as elephant poaching continues to rise. Both seizures have connections to Malaysia, highlighting the growing role of a new intermediate player in the illegal ivory trade.


Protected areas that allow local use better at reining in tropical deforestation

(08/21/2011) Protected areas in tropical forests are better at curtailing deforestation if they allow 'sustainable use' by locals, according to a new World Bank study published in the open-access journal PLoS ONE. Looking at every official protected area in the tropics from 2000 to 2008, researchers found that multi-use reserves in Latin America and Asia lowered deforestation rates by around 2 percent more than strict protected areas, though the effect was less visible in Africa.


APP affiliate 'regrets' astroturfing on Indonesia deforestation claims

(08/21/2011) Solaris, an Australian affiliate of Asia Pulp and Paper (APP), has been caught astroturfing an article that repeated criticism of APP from Greenpeace. The article, which appeared on Mumbrella—an Australian media and marketing news site—garnered a multitude of negative comments which were later tracked to IP addresses used by Solaris. Astroturfing is corporate or government messaging falsified as coming from the public or a grassroots movement.


Cute animal picture of the day: red panda

(08/17/2011) The red panda is found in China, Bhutan, Nepal, India, and Myanmar. Once believed to be in the bear family (like the giant panda), the species is now has its own genus in the Musteloidea, which represents weasels, raccoons, and skunks.


Cameratraps take global snapshot of declining tropical mammals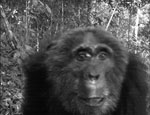 (08/17/2011) A groundbreaking cameratrap study has mapped the abundance, or lack thereof, of tropical mammal populations across seven countries in some of the world's most important rainforests. Undertaken by The Tropical Ecology Assessment and Monitoring Network (TEAM), the study found that habitat loss was having a critical impact on mammals. The study, which documented 105 mammals (nearly 2 percent of the world's known mammals) on three continents, also confirmed that mammals fared far better—both in diversity and abundance—in areas with continuous forest versus areas that had been degraded.


World nations see six all-time record high temperatures, no lows so far in 2011

(08/16/2011) Eight months into the year, six nations have seen record high temperatures, including Kuwait, Iraq, Armenia, Iran, and Republic of the Congo, reports Jeff Master's Wunderblog. To date no record lows have been recorded in any country in the world so far. This is similar, though not quite as extreme, to last year when twenty countries broke all time highs with none hitting an all time low.


Dole destroying forest in national park for bananas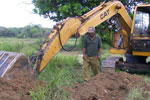 (08/14/2011) Dole Food Company, a US-based corporation famous for its tropical fruit products, is allegedly destroying rainforest in Somawathiya National Park in Sri Lanka for a banana plantation reports local press. The 4,700 hectare (11,600 acre) plantation, reportedly handed to local company Letsgrow by Sri Lanka's military, imperils an elephant migration route and a number of tropical species. Letsgrow has partnered with Dole on the plantation work, already clearing almost half the area, described as 'thick jungle'. Sri Lanka, which has only come out of a decades-long civil war in 2009, is currently seeking a rise in agricultural development.


The glass is half-full: conservation has made a difference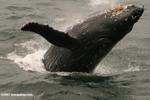 (08/11/2011) Don't despair: that's the message of a new paper in Trends in Ecology and Evolution, which argues that decades of conservation actions at multiple scales have had a positive impact for many of the world's endangered species. While such actions have not yet turned back the tide of the current mass extinction crisis, they have achieved notable successes which often get lost in the gloom-and-doom news stories on biodiversity declines. According to the paper, conservation actions take place on three scales. Microscale conservation focuses on a single species or ecosystem; mesoscale means conservation cooperation between a number of countries, such as efforts to curb the illegal wildlife trade or protect wide-ranging species; and finally macroscale means global organizations or campaigns, such as those that pressure multinational corporations to become more biodiversity-friendly.


Photos: 10 new frogs discovered in India's great rainforest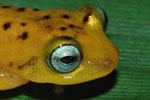 (08/09/2011) Ten new species of frog have been discovered in India's Western Ghats according to two new papers in Biosystematica. Although human populations have farmed in the Western Ghats for centuries, the new discoveries prove that the rainforest still holds many surprises. The Western Ghats lie along India's west coast and have been dubbed one of the world's biodiversity hotspots, but the rich wildlife is imperiled by rising human impacts.


Balancing agriculture and rainforest biodiversity in India's Western Ghats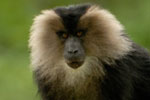 (08/08/2011) When one thinks of the world's great rainforests the Amazon, Congo, and the tropical forests of Southeast Asia and Indonesia usually come to mind. Rarely does India—home to over a billion people—make an appearance. But along India's west coast lies one of the world's great tropical forests and biodiversity hotspots, the Western Ghats. However it's not just the explosion of life one finds in the Western Ghats that make it notable, it's also the forest's long—and ongoing—relationship to humans, lots of humans. Unlike many of the world's other great rainforests, the Western Ghats has long been a region of agriculture. This is one place in the world where elephants walk through tea fields and tigers migrate across betel nut plantations. While wildlife has survived alongside humans for centuries in the region, continuing development, population growth and intensification of agriculture are putting increased pressure on this always-precarious relationship. In a recent paper in Biological Conservation, four researchers examine how well agricultural landscapes support biodiversity conservation in one of India's most species-rich landscapes.


Arctic open for exploitation: Obama administration grants Shell approval to drill

(08/08/2011) Less than a year and a half after the oil spill in the Gulf of Mexico, the Obama administration has bucked warnings from environmentalists to grant preliminary approval to oil giant, Royal Dutch Shell, to drill off the Arctic coast. Exploratory drilling will occur just north of the western edge of the Arctic National Wildlife Refuge (ANWR) in the Beaufort Sea, home to bowhead and beluga whales, seals, walruses, polar bears, and a wide variety of migrating birds.


Cute animal picture of the day: tufted deer fawn

(08/07/2011) Native to China and, perhaps, Myanmar (Burma), the tufted deer lives in mountainous damp forests.


Ironic conservation: APP touts tiger relocation after allegedly destroying tiger's home

(08/02/2011) A female Sumatran tiger (Panthera tigris sumatrae) has been relocated from her threatened rainforest home to Sembilang National Park. According to Asia Pulp and Paper (APP) and the Sumatran Tiger Conservation Foundation (YPHS), the tiger had become an issue in its home region due to human and wildlife conflict. The group touted saving the tiger as 'a significant moment for Sumatran tiger preservation'. However, Greenpeace says that the tiger would never have been a problem if APP were not destroying its habitat.


Malaria may hurt conservation efforts, aid poachers

(07/31/2011) In 2009, 781,000 people died of malaria worldwide and nearly a quarter billion people contracted the mosquito-bourne disease, according to the World Health Organization (WHO). While the impacts of malaria on people—among the world's worst diseases—have long been researched, a new study in Biological Conservation finds that malaria has a significant indirect impact on protected species. Many species contract various malaria strains, but the study also found that malaria in humans has the potential to leave endangered species unprotected.


Vietnamese military illegally plundering Laos' forests

(07/28/2011) Dwindling forests in the Asian nation of Laos are being illegally destroyed and traded by Vietnamese companies with the Vietnamese army as one of the biggest players in this multi-million dollar smuggling operation, according to an investigation by the Environmental Investigation Agency (EIA). EIA agents went undercover as timber purchasers to discover a long trail of corruption and poor enforcement from the destruction of Laos forests to furniture factories in Vietnam to stores in the USA and Europe. Even a ban on exporting raw timber out of Laos has done little to stop the plunder of the nation's forests for outside gain.


How to fight organized wildlife crime in East Asia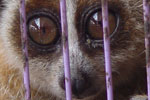 (07/27/2011) Organized criminal syndicates are wiping out some of the world's most charismatic wildlife to feed a growing appetite for animal parts in East Asia#8212;and so far governments and law enforcement are dropping the ball. This is the conclusion from a new paper in Oryx, which warns unless officials start taking wildlife crime seriously a number of important species could vanish from the Earth.


Australian 'green' buildings used illegally logged wood from rainforests allege activists

(07/27/2011) A 'green' building development being built by Frasers Property Australia in Sydney has been accused of using illegally-sourced plywood from Malaysian state of Sarawak in Borneo, according to a new Greenpeace report. The wood in question comes from a subsidiary of Samling, a company that has been connected to illegal logging and abusing the rights of indigenous groups in the past. After the revelations came to light, Frasers Property Australia said they would conduct an audit of the wood which was provided to them by Australian Wood Panels (AWP).


Video: Tiger trapped in Asia Pulp and Paper logging concession dies a gruesome death

(07/25/2011) Caught in a snare and left for days without access to food and water, a wild Sumatran tiger (Panthera tigris sumatrae) perished from its wounds hours after forest officers reached it. As reported by Greenpeace—which photographed and filmed the rescue attempt—the tiger was trapped at the edge of a acacia plantation and remaining forest area actively being logged by Asia Pulp and Paper (APP) in Riau Province. Sumatran tigers are listed as Critically Endangered by the IUCN Red List; the subspecies, restricted to the Indonesian island, is in decline due to large-scale habitat loss and poaching.


WWF partnering with companies that destroy rainforests, threaten endangered species


(07/25/2011) Arguably the globe's most well-known conservation organization, the World Wide Fund for Nature (WWF), has been facilitating illegal logging, vast deforestation, and human rights abuses by pairing up with notorious logging companies in a flagging effort to convert them to greener practices, alleges a new report by Global Witness. Through its program, the Global Forest and Trade Network (GFTN), WWF—known as World Wildlife Fund in the US and Canada—has become entangled with some dubious companies, including one that is imperiling orangutans in Borneo and another which has been accused of human rights abuses in the Congo rainforest. Even with such infractions, these companies are still able to tout connections to WWF and use its popular panda logo. The Global Witness report, entitled Pandering to the Loggers, calls for WWF to make large-scale changes in order to save the credibility of its corporate program.


Hundreds of Critically Endangered apes found in remote Vietnam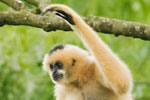 (07/18/2011) A new population—hundreds strong—of northern white-cheeked crested gibbon (Nomascus leucogenys) has been found in Vietnam by researchers with Conservation International (CI). The group estimates that around 130 gibbon groups—455 individuals—survive in Pu Mat National Park, making it the only known viable population of this species in the world and effectively tripling the global populations. Unfortunately, these newly-discovered gibbons are imperiled by road-building through the park.


Animal picture of the day: radio collaring a slow loris

(07/17/2011) Researchers in the Malaysian state of Sabah recently radio-collared a Bornean slow loris (Nycticebus menagensis) in order to study the little known species. A small, but big-eyed, primates slow loris spend the days sleeping and the night tracking prey, such as insects and lizards, with its large flashlight-like eyes.


'Trophy' cell phone pictures lead to arrests of tiger poachers

(07/14/2011) Two poachers were arrested in Thailand after a cell phone they left behind in the forest provided evidence of tiger poaching, reports the Wildlife Conservation Society (WCS).


First ever picture of long lost rainbow toad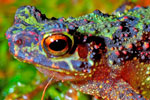 (07/13/2011) Scientists are elated after the surprise rediscovery of a wildly-colored frog not seen for 87 years and never before photographed—until now. The Bornean rainbow toad, also known as the Sambas Stream toad (Ansonia latidisca) was rediscovered on Borneo in the Malaysian state of Sarawak by local scientists inspired by a 2010 search for the world's missing amphibians by Conservation International (CI). Leading up to its search CI released the World's Top 10 Most Wanted Lost Frogs (out of a hundred being searched for): the Bornean rainbow toad was listed as number 10.


Viable population of snow leopards still roam Afghanistan (pictures)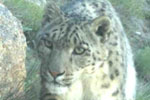 (07/13/2011) Decades of war and poverty has not exterminated snow leopards (Panthera uncia) in Afghanistan according to a new paper in the International Journal of Environmental Studies, written by researchers with the Wildlife Conservation Society (WCS). Instead the researchers report a healthy population of the world's most elusive big cat in Afghanistan's remote and peaceful Wakhan Corridor region. Monitored by camera trap in the region, WCS researchers were able to identify 30 snow leopards in 16 different locations.


Indonesia's new forest moratorium map improved, say experts

(07/13/2011) The latest version of Indonesia's forest moratorium map is much improved over its predecessor, say forestry analysts from Daemeter Consulting.


Plantation fires in Indonesia trigger haze-related health warnings in Malaysia

(07/13/2011) Smoke from plantation fires in Indonesian Borneo and Sumatra are casting a pall over cities in Malaysia, triggering health warnings from officials, reports The Straits Times.


Photo: four new jewel beetles uncovered in Thailand and Indonesia

(07/10/2011) Researchers have discovered four new species of jewel beetles, one from Thailand and three from Indonesia. Jewel beetles, in the beetle family Bupretidae, are known for their iridescent colors.


Lego banishes Asia Pulp & Paper due to deforestation link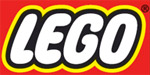 (07/07/2011) In response to a campaign by Greenpeace asserting that packaging used for its iconic toy building blocks is contributing to deforestation in Indonesia, the LEGO Group on Thursday announced it is taking steps to reduce the environmental impact of packaging materials and paper used in its products.


Indonesia reduces area of forest protected under moratorium

(07/07/2011) Indonesia reduced the extent of areas protected under the country's moratorium on new logging concessions, reports the Jakarta Globe.


Community control, rather than govt control, helps forests recover, says study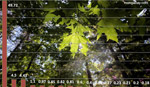 (07/07/2011) A new study says that giving local communities control over forest resources can help slow and even reverse deforestation. The research, published by the Rights and Resources Initiative (RRI) on the eve of a forestry workshop in Lombok, Indonesia, analyzed trends in countries that have either maintained or expanded forest cover since 1990.


Eating rhino horn sends woman to hospital

(06/30/2011) A Vietnamese woman ended up in the hospital after consuming rhino horn, reports savingrhinos.org. Used for a rash around her mouth, the rhino horn instead caused a serious allergic reaction, including reddening skin, itching, and fever. Listed under the Convention on International Trade in Endangered Species of Wild Fauna and Flora (CITES), rhino horn is illegal to purchase or sell worldwide.


Is the Ministry of Forestry undermining Indonesia's logging moratorium?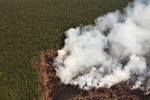 (06/28/2011) Indonesia's Ministry of Forestry is already undermining the moratorium on new forestry concessions on peatlands and in primary forest areas, alleges a new report from Greenomics-Indonesia. The report, The Toothless Moratorium, claims that a new decree from the Ministry of Forestry converts 81,490 hectares of forest protected under the moratorium into logging areas. The area affected is larger than Singapore.


Fire detected in plantation that allegedly breached Indonesia's moratorium

(06/28/2011) A fire is burning within a concession controlled by PT Menteng Jaya Sawit Perdana in Indonesian Borneo turning up the heat on its parent company, the Malaysia-based conglomerate Kuala Lumpur Kepong Berhad (KLK), which supplies "sustainably-produced" palm oil to companies like Cargill and is already under investigation for breaching Indonesia's new moratorium on forest conversion, according to the Environmental Investigation Agency (EIA).


Camera traps reveal no tigers, but other carnivores in Khao Yai National Park

(06/27/2011) A four-year camera trap project has revealed that Khao Yai National Park in Thailand is still home to a wide-variety of carnivore species, but tigers may be on their way out or already gone finds a new study from mongabay.com's open access journal Tropical Conservation Science. Photographing with 15 cameras the study snapped photos of 14 carnivore species in the park. However, the photographic evidence implies that predator populations have fallen in the park over the past decade due to human activities, including poaching.


Photos: wildlife survives warfare in eastern Afghanistan

(06/27/2011) Despite ongoing warfare and strife, wildlife is surviving in Afghanistan, reports a new study published in the journal Oryx.


Back from a century of extinction, conservation proposed for elusive Asian flying squirrel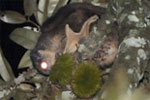 (06/27/2011) The Travancore flying squirrel (Petinomys fuscocapillus) occurs in the forests of the Western Ghats and Sri Lanka, a global biodiversity hotspot, and is listed as Near Threatened on the IUCN Red List. During the first half of the 20th century the species was thought to be extinct, but was rediscovered in the 1960s, then not seen again for over twenty years.


Green tigers: new research shows protecting forests will deliver new economic boom for Southeast Asia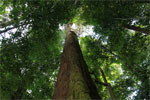 (06/27/2011) A raft of new studies show that protecting Southeast Asia's forests could provide an enormous economic lift for Southeast Asia. Indeed, the studies suggest, forest conservation, sustainable forestry, and agricultural improvements, along with investments in clean energy, could spur the rise of regional "Green Tiger" economies whose development levels surpass even those achieved during the boom years of the 1990's. The studies provide a striking rebuttal to palm oil and timber industries' claims that deforestation is necessary for the region's growth.


Pictures: Turquoise 'dragon' among 1,000 new species discovered in New Guinea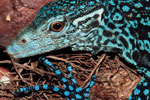 (06/27/2011) Scientists discovered more than 1,000 previously unknown species during a decade of research in New Guinea, says a new report from WWF. While the majority of 1,060 species listed are plants and insects, the inventory includes 134 amphibians, 71 fish, 43 reptiles, 12 mammals, and 2 birds. Among the most notable finds: a woolly giant rat, an endemic subspecies of the silky cuscus, a snub-fin dolphin, a turquoise and black 'dragon' or monitor lizard, and an 8-foot (2.5-m) river shark.



Page 1 | Page 2 | Page 3 | Page 4 | Page 5 | Page 6 | Page 7 | Page 8 | Page 9 | Page 10 | Page 11 | Page 12 | Page 13 | Page 14 | Page 15 | Page 16 | Page 17 | Page 18 | Page 19 | Page 20 | Page 21 | Page 22 | Page 23 | Page 24 | Page 25 | Page 26 | Page 27 | Page 28 | Page 29 | Page 30 | Page 31 | Page 32 | Page 33 | Page 34