News articles on asia

---
Mongabay.com news articles on asia in blog format. Updated regularly.





Report: corruption in Sarawak led to widespread deforestation, violations of indigenous rights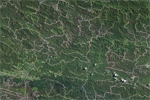 (03/10/2011) At the end of this month it will be 30 years since Abdul Taib Mahmud came to power in the Malaysian state of Sarawak. Environmentalists are using the occasion, along with new revelations, to highlight corruption and nepotism they say have characterized his regime. Chief Minister Taib and his decades-long administration are no strangers to such allegations, but a new report from the indigenous-rights group Bruno Manser Fund (BMF)—amid criticism from independent media sources, such as Sarawak Report and Radio Free Sarawak—are adding fuel to the fire. Most recently, the report describes in great detail how the tropical timber trade in Sarawak has undercut indigenous groups while toppling some of the world's greatest rainforests, all at the expense of the Sarawak people.


India plans to aid dwindling Ganges River dolphin

(03/08/2011) The Indian government has announced that it plans to develop a program to raise the population of its native Ganges river dolphin (Platanista gangetica gagnetica), a subspecies of the South Asian river dolphin. During a question and answer session Jairam Ramesh, India's Environment and Forests Minister, said that the dolphin's current population was estimated at 2,000 to 3,000 individuals in the Ganges. However, other estimates have placed it lower.


Elephants cooperate as well as chimps

(03/07/2011) A new study proves that elephants understand how sometimes two is better than one. Working with Asian elephants (Elephas maximus) at the Thai Elephant Conservation Center, researchers reconstructed a classic cooperation test that was originally developed for chimpanzees. Subjects must pull on a rope to receive a reward, such as food, however—and here's the crux—the treat is only released if two subjects cooperate by pulling on two different ropes simultaneously. The paper published in Proceedings of the National Academy of Sciences found that elephants were as capable of cooperation as chimpanzees.


First large-scale map of oil palm plantations reveals big environmental toll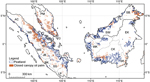 (03/07/2011) Expansion of industrial oil palm plantations across Malaysia and Indonesia have laid waste to vast areas of forest and peatlands, exacerbating greenhouse gas emissions and putting biodiversity at risk, reports a new satellite-based analysis that maps mature oil palm estates across Peninsular Malaysia, Borneo, and Sumatra.


Birnam Wood in the 21st Century: northern forest invading Arctic tundra as world warms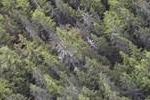 (03/07/2011) In Shakespeare's play Macbeth the forest of Birnam Wood fulfills a seemingly impossible prophecy by moving to surround the murderous king (the marching trees are helped, of course, by an army of axe-wielding camouflaged Scots). The Arctic tundra may soon feel much like the doomed Macbeth with an army of trees (and invading species) closing in. In a recent study, researchers found that climate change is likely to push the northern forests of the boreal into the Arctic tundra—a trend that is already being confirmed in Alaska.


Video: camera trap proves world's rarest rhino is breeding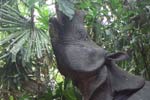 (02/28/2011) There may only be 40 left in the world, but intimate footage of Javan rhino mothers and calves have been captured by video-camera trap in Ujung Kulon National Park, the last stand of one of the world's most threatened mammals. Captured by World Wildlife Fund (WWF) and Indonesia's Park Authority, the videos prove the Javan rhinos are, in fact, breeding. "The videos are great news for Javan rhinos," said Dr. Eric Dinerstein chief scientist at WWF, adding that "there are no Javan rhinos in captivity—if we lose the population in the wild, we've lost them all."


Photo: slaughtered great hornbill by soldiers raises ire [warning: graphic image]

(02/27/2011) A photo of an illegally killed great pied hornbill (Buceros bicornis) by what appears to be Malaysian soldiers has angered environmentalists in Malaysia, according to the New Strait Times. The photo was posted on Facebook last year.


Treasure chest of wildlife camera trap photos made public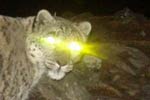 (02/27/2011) Photos taken by camera traps have not only allowed scientists to study little-seen, sometimes gravely endangered, species, they are also strangely mesmerizing, providing a momentary window—a snapshot in time—into the private lives of animals. These are candid shots of the wild with no human in sight. While many of the photos come back hazy or poor, some are truly beautiful: competing with the best of the world's wildlife photographers. Now the Smithsonian is releasing 202,000 camera trap photos to the public, covering seven projects in four continents. Taken in some of the world's most remote and untouched regions the automated cameras have captured such favorites as jaguars, pandas, and snow leopards, while also documenting little-known and rare species like South America's short-eared dog, China's golden snub-nosed monkey, and Southeast Asia's marbled cat.


Indonesian Borneo and Sumatra lose 9% of forest cover in 8 years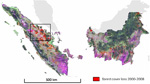 (02/25/2011) Kalimantan and Sumatra lost 5.4 million hectares, or 9.2 percent, of their forest cover between 2000/2001 and 2007/2008, reveals a new satellite-based assessment of Indonesian forest cover. The research, led by Mark Broich of South Dakota State University, found that more than 20 percent of forest clearing occurred in areas where conversion was either restricted or prohibited, indicating that during the period, the Indonesian government failed to enforce its forestry laws.


India commits $10 billion to expand forests

(02/25/2011) The Indian government has approved a bold plan to expand and improve the quality of its forests as a part of the nation's National Action Plan on Climate Change. The reforestation plan, dubbed the National Mission for a Green India (NMGI), will expand forests by five million hectares (over 12 million acres), while improving forests quality on another five million hectares for $10.14 billion (460 billion rupees).


Parks key to saving India's great mammals from extinction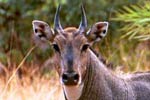 (02/24/2011) Krithi Karanth grew up amid India's great mammals—literally. Daughter of conservationist and scientist Dr. Ullas Karanth, she tells mongabay.com that she saw her first wild tigers and leopard at the age of two. Yet, the India Krithi Karanth grew up in may be gone in a century, according to a massive new study by Karanth which looked at the likelihood of extinction for 25 of India's mammals, including well-known favorites like Bengal tigers and Asian elephants, along with lesser known mammals (at least outside of India) such as the nilgai and the gaur. The study found that given habitat loss over the past century, extinction stalked seven of India's mammals especially: Asiatic lions, Bengal tigers, wild dogs (also known as dholes), swamp deer, wild buffalo, Nilgiri Tahr, and the gaur. However, increasing support of protected areas and innovative conservation programs outside of parks would be key to saving India's wildlife in the 21st Century.


U.S. allocates first of $30M in grants for forest conservation in Sumatra

(02/24/2011) The U.S. government announced the first grants under the first phase of its 2009 Tropical Forests Conservation Act agreement with Indonesia.


Top 25 most endangered turtles: Asian species in crisis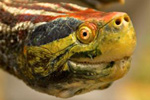 (02/23/2011) Surviving hundreds of millions of years on Earth have not saved turtles from facing extinction at human hands. A new report by the Wildlife Conservation Society (WCS) and the Turtle Conservation Coalition, identifies the world's 25 most imperiled turtles, including one that is practically assured extinction: 'Lonesome George' the last Abdington Island tortoise in the world. The list includes four turtle species from South and Central America, three from Africa, and one from Australia. But Asia is the hotbed for turtles in trouble with 17 of the top 25 species, or 68%. The numbers are even more alarming if one looks only at the top ten: eight of the top ten are in Asia, and six of these in China.


Major palm oil companies failed to secure proper permits in Indonesian Borneo

(02/23/2011) Some of Indonesia's biggest and most powerful palm oil companies appear to have failed to initially secure the proper permits to convert rainforests to oil palm plantations in Central Kalimantan, reports Greenomics, an Indonesian activist group.


Rehabilitated orangutans need guards in Borneo, says activist

(02/19/2011) 1,200 orangutans set for reintroduction into the wild in Indonesian Borneo will be immediately at risk from poaching and illegal logging, warned an orangutan welfare group.


Illegal wildlife trader busted in Jakarta

(02/19/2011) Indonesian authorities busted a man selling illegal wildlife products on the Internet, reports the Wildlife Conservation Society (WCS).


Worldwide search for 'lost frogs' ends with 4% success, but some surprises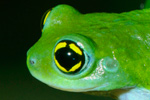 (02/16/2011) Last August, a group of conservation agencies launched the Search for Lost Frogs, which employed 126 researchers to scour 21 countries for 100 amphibian species, some of which have not been seen for decades. After five months, expeditions found 4 amphibians out of the 100 targets, highlighting the likelihood that most of the remaining species are in fact extinct; however the global expedition also uncovered some happy surprises. Amphibians have been devastated over the last few decades; highly sensitive to environmental impacts, species have been hard hit by deforestation, habitat loss, pollution, agricultural chemicals, overexploitation for food, climate change, and a devastating fungal disease, chytridiomycosis. Researchers say that in the past 30 years, its likely 120 amphibians have been lost forever.


Cambodia approves titanium mine in world's 'most threatened forest'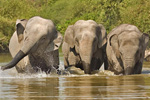 (02/15/2011) The Cambodian government has approved a mine that environmentalists and locals fear will harm wildlife, pollute rivers, and put an end to a burgeoning ecotourism in one of the last pristine areas of what Conservation International (CI) recently dubbed 'the world's most threatened forest'. Prime Minister, Hun Sen, approved the mine concession to the United Khmer Group, granting them 20,400 hectares for strip mining in Cambodia's Cardamom Mountains. The biodiverse, relatively intact forests of the Cardamom Mountains are a part of the Indo-Burma forest hotspot of Southeast Asia, which CI put at the top of their list of the world's most threatened forests. With only 5% of habitat remaining, the forest was found to be more imperiled than the Amazon, the Congo, and even the forests of Indonesia and Malaysia.


India pledges to protect cat-crazy rainforest

(02/14/2011) The Jeypore-Dehing lowland rainforest in Assam, India is home to a record seven wild cat species, more than any other ecosystem on Earth. While it took wildlife biologist Kashmira Kakati two years of camera-trapping to document the seven felines, the announcement put this forest on the map—and may very well save it. A year after the record was announced, officials are promising to pursue permanent preservation status for the forest, which is threatened by logging, poaching, oil and coal industries, and big hydroelectric projects.


Not enough data on world's tropical plants to predict impact of warming world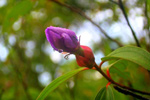 (02/14/2011) How many tropical plant species are threatened by climate change? Which plants have big enough ranges to survive a warming world, not to mention deforestation? How likely is it that the tropics are undergoing a current mass extinction? These questions may appear straight forward, but a new study in Global Change Biology finds that researchers lack the hard data necessary to come to any confident conclusions. According to the study, nine out of ten tropical plants from Africa, Asia, and South America lack the minimum number of collections needed (at least 20) to determine the species' range, and therefore predict the impact of climate change.


Rhino horn price matches cocaine

(02/13/2011) As a rhino poaching epidemic continues throughout Africa and Asia, the price of rhino horn has matched cocaine, according to the UK's Daily Mirror. The price of illegal powdered rhino horn—obtained by killing wild rhinos and sawing off their horns—has hit £31,000 per kilo or nearly $50,000 per kilo. The price has already topped that of gold.


Food crisis 2011?: drought in China could push food prices even higher

(02/09/2011) The UN's Food and Agriculture Organization (FAO) has warned that a drought in China could devastate the nation's winter wheat crop and further inflate food prices worldwide. Already, food prices hit a record high in January according to the FAO. Rising 3.4 percent since December, prices reached the highest point since tracking began in 1990. While many fear a food crisis similar to the one in 2008-2007, experts say the world has more food in reserve this time around and gasoline, at least for now, remains cheaper. However, if China loses its winter wheat that could scuttle any hopes of avoiding another price rise in crop staples.


Photos: new super tiny frogs discovered in Sri Lanka, one critically endangered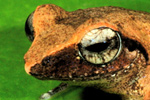 (02/09/2011) Two new incredibly small frogs have been discovered in Sri Lanka, an island nation off India with at least 100 species of frogs. The new frogs are in the genus Pseudophilautus, which are shrub frogs native either to Sri Lanka or India. One of the new species, dubbed Pseudophilautus hankeni, survives only in high mountain forests, and will likely be classified as Critically Endangered. "These species were discovered as a part of a broad amphibian survey that we carried out about 10 years ago in Sri Lanka. In that survey we discovered nearly 100 new species new to science. We are in the process of describing them now," explained Dr. Madhava Meegaskumbura, who participated in the frogs' discovery and formal description, to mongabay.com.


Breakthrough? Controversial palm oil company signs rainforest pact


(02/09/2011) One of the world's highest profile and most controversial palm oil companies, Golden Agri-Resources Limited (GAR), has signed an agreement committing it to protect tropical forests and peatlands in Indonesia. The deal—signed with The Forest Trust, an environmental group that works with companies to improve their supply chains—could have significant ramifications for how palm oil is produced in the country, which is the world's largest producer of palm oil.


7.5 million ha of Indonesian forest slated for clearing

(02/09/2011) 7.5 million hectares of natural forest will escape Indonesia's planned moratorium on new forestry concessions, according to a new report from Greenomics Indonesia, an activist group.


Sarawak's last nomad: indigenous leader and activist, Along Sega, dies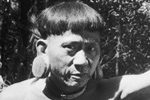 (02/03/2011) Along Sega never knew exactly how old he was, but when he passed away yesterday in a hospital far from the forest where he born, he was likely in his 70s. Leader among the once-nomadic hunter and gatherer Penan people of Borneo and mentor to Swiss activist, Bruno Manser, Along Sega will be remembered for his work to save the Penan's forest—and their lifestyle and culture—from logging companies, supported by the Sarawak government and provided muscle by the state police.


From Cambodia to California: the world's top 10 most threatened forests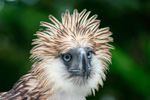 (02/02/2011) Growing populations, expanding agriculture, commodities such as palm oil and paper, logging, urban sprawl, mining, and other human impacts have pushed many of the world's great forests to the brink. Yet scientists, environmentalists, and even some policymakers increasingly warn that forests are worth more standing than felled. They argue that by safeguarding vulnerable biodiversity, sequestering carbon, controlling erosion, and providing fresh water, forests provide services to humanity, not to mention the unquantifiable importance of having wild places in an increasingly human-modified world. Still, the decline of the world's forests continues: the FAO estimating that around 10 million hectares of tropical forest are lost every year. Of course, some of these forests are more imperiled than others, and a new analysis by Conservation International (CI) has catalogued the world's 10 most threatened forests.


Organizations unite against plan to open Turkey's protected areas to development

(02/01/2011) Last week nearly 200 Turkish organizations banded together to protest a draft law by the government to open up Turkey's protected areas to development. A combination of environmental, health, education, and human rights groups joined outside the Turkish Parliament with signs stating, 'We Won't Give You Anatolia', another name for the region.


Illegal mining, plantation development rampant in Indonesian Borneo; state losses top $17B

(02/01/2011) Hundreds of mining and oil palm plantation companies are operating illegally in Indonesian Borneo, according to a investigation by an task force set up by President Susilo Bambang Yudhoyono.


Cell phone cameras help monitor atmospheric black carbon

(02/01/2011) Tracking those giant footprints in the Himalayas just became a whole lot easier. Cell phone cameras bring the microscopic air pollutants forming that carbon footprint into plain view. In a study from the Scripps Institute of Oceanography, UC San Diego, V. Ramanathan and his colleagues use photographs of a quartz filter captured with a simple cell phone camera to monitor local atmospheric levels of black carbon.


Malaysian palm oil producers destroying Borneo peat forests faster than ever before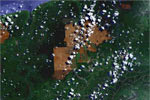 (02/01/2011) Peatlands and rainforests in Malaysia's Sarawak state on the island of Borneo are being rapidly destroyed for oil palm plantations, according to new studies by environmental group Wetlands International and remote sensing institute Sarvision. The analysis shows that more than one third (353,000 hectares or 872,000 acres) of Sarawak's peatswamp forests and ten percent of the state's rainforests were cleared between 2005 and 2010. About 65 percent of the area was converted for oil palm, which is replacing logging as timber stocks have been exhausted by unsustainable harvesting practices.


Camera trap photos: big mammals survive in fragmented forest in Borneo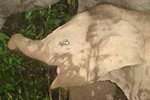 (01/30/2011) Camera trap photos taken in the fragmented forest along the Kinabatangan River in Borneo have revealed a number of key mammal species surviving despite forest loss mostly due to expanding palm oil plantations. The photos are apart of a recent program to monitor carnivores along the Kinabatangan River in the Malaysian state of Sabah by the Danau Girang Field Center (DGFC), the NGO HUTAN, Oxford University's Wildlife Conservation Research Unit (WildCRU), and the Sabah Wildlife Department.


Scientists to document impact of converting rainforest into oil palm plantations

(01/30/2011) Scientists have partnered with one of the world's largest palm oil producers to measure the impact of converting tropical forest into an oil palm plantation, reports Nature News.


Rainforests are a source of philanthropy in Indonesia

(01/27/2011) There is nothing special about the assistance APP has provided to the people of Yogyakarta province in the vicinity of Mount Merapi. For APP, Indonesian forests have acted as philanthropists for many years, subsidizing its raw materials by providing it with free timber from the country's natural forests. Greenomics Indonesia data (2010) shows that the value of subsidized timber provided by the Indonesian state to APP amounted to at least USD1.5 billion between 2003 and 2009.


Habitat for Humanity partners with controversial logging company in Indonesia

(01/27/2011) Habitat for Humanity's Indonesian affiliate has partnered with Asia Pulp & Paper, a controversial logging company that has been accused by human rights organizations and environmental groups of exacerbating social conflict and destroying rainforests, to build a "eco-tourism village" near a famous cultural heritage site on the island of Java.


Tiny bats trade in caves for pitcher plants in Borneo

(01/26/2011) A tiny species of bat in Borneo has chosen an unusual roost: a carnivorous pitcher plant, according to a recent study. The study examines how this behavior actually benefits both the bats and the plants, creating a symbiotic relationship.


Greening the world with palm oil?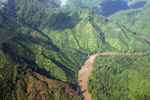 (01/26/2011) The commercial shows a typical office setting. A worker sits drearily at a desk, shredding papers and watching minutes tick by on the clock. When his break comes, he takes out a Nestle KitKat bar. As he tears into the package, the viewer, but not the office worker, notices something is amiss—what should be chocolate has been replaced by the dark hairy finger of an orangutan. With the jarring crunch of teeth breaking through bone, the worker bites into the "bar." Drops of blood fall on the keyboard and run down his face. His officemates stare, horrified. The advertisement cuts to a solitary tree standing amid a deforested landscape. A chainsaw whines. The message: Palm oil—an ingredient in many Nestle products—is killing orangutans by destroying their habitat, the rainforests of Borneo and Sumatra.


Indonesia grants slew of last-minute logging concessions on eve of moratorium

(01/25/2011) Indonesia's Minister of Forestry granted nearly 3 million hectares of plantation forestry concessions the day before the country's president was due to sign a decree establishing a two-year moratorium on new logging licenses, reports a new analysis by Greenomics, an Indonesian environmental group.


Asia's last lions lose conservation funds to tigers

(01/24/2011) The last lions of Asia and the final survivors of the Asiatic lion subspecies (Panthera leo persica) are losing their federal conservation funding to tiger programs, reports the Indian media agency Daily News & Analysis (DNA). While the Asiatic lion once roamed Central Asia, the Middle East, and even Eastern Europe, today the subspecies survives only in India's Gir Forest National Park in the north-western state of Gujarat.


Updating the top 100 weirdest and most imperiled mammals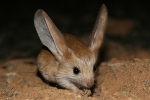 (01/24/2011) A lot can change in three years. In January 2007, the Zoological Society of London (ZSL) jumpstarted a program unique in the conservation world: EDGE, which stands for Evolutionarily Distinct and Globally Endangered, selects the species it works with not based on popularity or fund-raising potential but on how endangered and evolutionary unique (in laymen's terms: weird) they are. When EDGE first arrived in 2007, it made news with its announcement of the world's top 100 most unique and endangered mammals. While this list included a number of well-known species—such as the blue whale and the Asian elephant—it also introduced the public to many little-recognized mammals that share our planet, such as the adorable long-eared jerboa, the ancient poisonous solenodon, and the ET-like aye-aye. However, after three years the EDGE program found that their top 100 mammals list already need updating.


'New' cat in Sumatra: clouded leopard is distinct subspecies



(01/23/2011) Just six years ago the beautiful medium-sized Asian cat, the clouded leopard, was considered a single species. Then in 2006 researchers announced that there were, in fact, two unique species of clouded leopard: one species (Neofelis nebulosa) that inhabited mainland Asia (from Nepal to China and south to peninsular Malaysia) and a more threatened species living on the islands of Borneo and of Sumatra, dubbed the Sunda clouded leopard (Neofelis diardi). Now, researchers have confirmed that clouded leopards living on Sumatra are distinct from those on Borneo, further subdividing these two populations into unique subspecies.


How Genghis Khan cooled the planet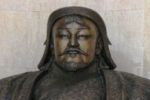 (01/20/2011) In 1206 AD Genghis Khan began the Mongol invasion: a horse-crazed bow-wielding military force that swept through much of modern-day Asia into the Middle East and Eastern Europe. But aside from creating the world's largest empire, the Mongol invasion had another global impact that has remained hidden in history according to new research by Julia Pongratz of the Carnegie Institution's Department of Global Ecology. Genghis Khan and his empire, which lasted nearly two centuries, actually cooled the Earth.


Indonesia to open protected forests to geothermal power

(01/14/2011) The Indonesian government will soon issue a decree allowing geothermal mining in protected forests, reports The Jakarta Post.


Does chopping down rainforests for pulp and paper help alleviate poverty in Indonesia?


(01/13/2011) Over the past several years, Asia Pulp & Paper has engaged in a marketing campaign to represent its operations in Sumatra as socially and environmentally sustainable. APP and its agents maintain that industrial pulp and paper production — as practiced in Sumatra — does not result in deforestation, is carbon neutral, helps protect wildlife, and alleviates poverty. While a series of analyses and reports have shown most of these assertions to be false, the final claim has largely not been contested. But is conversion of lowland rainforests for pulp and paper really in Indonesia's best economic interest?


Al Gore thanks Indonesian president for forest, climate commitment

(01/10/2011) Opening a climate summit in Jakarta, former U.S. Vice President Al Gore thanked Indonesian President Susilo Bambang Yudhoyono for his commitment to reduce projected greenhouse gas emissions, reports the Jakarta Globe.


Indonesia delays logging moratorium

(01/05/2011) Bureaucratic confusion has led Indonesia to delay implementation of its two-year moratorium on new logging and plantation concessions in forest areas and peatlands, reports the Jakarta Globe.


Malaysian customs seizes 1,800 trafficked reptiles

(01/04/2011) Malaysia ended 2010 with the confiscation of 4.3 metric tons of reptiles near the Thai border on December 20th, reports the Wildlife Trade Monitoring Network, TRAFFIC. The confiscation was the largest of the year and consisted of over 1,800 monitor lizards, snakes, freshwater turtles, and tortoises.


Converting palm oil companies from forest destroyers into forest protectors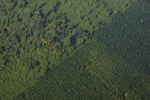 (01/02/2011) In efforts to save the world's remaining rainforests great hopes have been pinned on "degraded lands" — deforested lands that are presently sitting idle in tropical countries. Optimists say shifting agriculture to such lands will help humanity produce enough food to meet growing demand without sacrificing forests and biodiversity and exacerbating social conflict. But to date, degraded lands remain an enigma, especially in Indonesia, where deforestation continues at a rapid pace. Degraded lands are often misclassified by various Indonesian ministries—land in a far-off province may be listed as "wasteland" by Jakarta, but in reality is blanked by verdant forest that sequesters carbon, houses wildlife, and affords communities with food, water, and other essentials. Granting logging and plantation concessions on these lands can result in conflict and environmental degradation.


Borneo province selected for Indonesia's first pilot under REDD program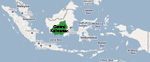 (12/30/2010) Indonesian President Susilo Bambang Yudhoyono has selected Central Kalimantan as the pilot province for the country's Reducing Emissions from Deforestation and Forest Degradation (REDD+) program, according to the President's office on climate change. Central Kalimantan was selected over eight other forested provinces, including Aceh, Jambi, Riau, and South Sumatra on the island of Sumatra; West Kalimantan and East Kalimantan on the island of Borneo; and Papua and West Papua in Indonesian New Guinea. Central Kalimantan was chosen due to its high rate of forest conversion, large expanses of peatlands and rainforests, the advanced state of carbon conservation test projects, and political interest in reducing deforestation and degradation.


Indonesian climate official: palm oil lobbyist is misleading the public

(12/29/2010) Alan Oxley, a lobbyist for industrial forestry companies in the palm oil and pulp and paper sectors, is deliberately misleading the public on deforestation and associated greenhouse gas emissions, said a top Indonesian climate official.



Page 1 | Page 2 | Page 3 | Page 4 | Page 5 | Page 6 | Page 7 | Page 8 | Page 9 | Page 10 | Page 11 | Page 12 | Page 13 | Page 14 | Page 15 | Page 16 | Page 17 | Page 18 | Page 19 | Page 20 | Page 21 | Page 22 | Page 23 | Page 24 | Page 25 | Page 26 | Page 27 | Page 28 | Page 29