News articles on arts

---
Mongabay.com news articles on arts in blog format. Updated regularly.





Leonardo DiCaprio raises over $38 million for conservation


(05/15/2013) Film actor, Leonardo DiCaprio, raised a stunning $38.8 million for global conservation efforts Monday night through an all-star art auction. Commissioning 33 works of art, the A-list actor raised record funds for saving species from extinction and protecting natural habitats.


Warlords, sorcery, and wildlife: an environmental artist ventures into the Congo


(02/25/2013) Last year, Roger Peet, an American artist, traveled to the Democratic Republic of Congo (DRC) to visit one of the world's most remote and wild forests. Peet spent three months in a region that is largely unknown to the outside world, but where a group of conservationists, headed by Terese and John Hart, are working diligently to create a new national park, known as Lomami. Here, the printmaker met a local warlord, discovered a downed plane, and designed a tomb for a wildlife ranger killed by disease, in addition to seeing some of the region's astounding wildlife. Notably, the burgeoning Lomami National Park is home to the world's newest monkey species, only announced by scientists last September.


Imagine a bird without feathers...

(02/18/2013) In The Unfeathered Bird, Katrina van Grouw exquisitely combines creative and intellectual curiosity and produces a wonderful book. The Unfeathered Bird simply is a delight. Each page I turned over was like reliving the awe and discovery of childhood. Broad strokes of creativity confined and structured within the natural anatomy of birds. Raw curiosity and intrigue drawn patiently one pencil stroke at a time illustrating our unfeathered friends.


Innovative conservation: bandanas to promote new park in the Congo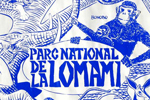 (07/16/2012) American artist, Roger Peet—a member of the art cooperative, Justseeds, and known for his print images of vanishing species—is headed off to the Democratic Republic of the Congo (DRC) to help survey a new protected area, Lomami National Park. With him, he'll be bringing 400 bandanas sporting beautifully-crafted images of the park's endangered fauna. Peet hopes the bandanas, which he'll be handing out freely to locals, will not only create support and awareness for the fledgling park, but also help local people recognize threatened species.


High-tech hell: new documentary brings Africa's e-waste slum to life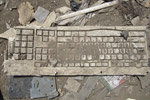 (04/30/2012) Shirtless boys rapidly pull the computer apart, discarding bits and pieces, until they expose the wires, yank them out, and toss them into a fire. Acrid, toxic smoke blooms as the boys prod the wires and the fire strips the plastic around the wires, leaving the sought-after copper. Welcome, to Agbogbloshie, where your technology goes to die. A new film e-wasteland captures the horrors of the world's largest e-waste slum through surreal and staggering images. Shot over three weeks by one-man guerrilla filmmaker, David Fedele, e-wasteland is an entirely visual experience without dialogue or voiceover.


Could blockbuster animated movies help save life on Earth?


(09/26/2011) Some scientists may scoff at the idea that animated anthropomorphized animals—from Bambi to Simba to Nemo—could have an important impact on conservation efforts to save real-world species, but a new opinion piece in mongabay.com's open-access journal Tropical Conservation Science argues that conservationists would do well to join forces with the makers of animated blockbusters to help save the world's dwindling biodiversity. The paper points out that a number of recent films focused on imperiled places, such as coral reefs (Finding Nemo) and the Atlantic Forest (Rio), as well as conservation problems like overfishing (Happy Feet) and climate change (Ice Age: the Meltdown).


What does Nature give us? A special Earth Day article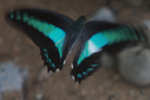 (04/22/2011) There is no question that Earth has been a giving planet. Everything humans have needed to survive, and thrive, was provided by the natural world around us: food, water, medicine, materials for shelter, and even natural cycles such as climate and nutrients. Scientists have come to term such gifts 'ecosystem services', however the recognition of such services goes back thousands of years, and perhaps even farther if one accepts the caves paintings at Lascaux as evidence. Yet we have so disconnected ourselves from the natural world that it is easy—and often convenient—to forget that nature remains as giving as ever, even as it vanishes bit-by-bit. The rise of technology and industry may have distanced us superficially from nature, but it has not changed our reliance on the natural world: most of what we use and consume on a daily basis remains the product of multitudes of interactions within nature, and many of those interactions are imperiled. Beyond such physical goods, the natural world provides less tangible, but just as important, gifts in terms of beauty, art, and spirituality.