News articles on argentina

---
Mongabay.com news articles on argentina in blog format. Updated regularly.





Famed bird reappears after 400,000 miles of flight

(05/22/2013) A migratory shorebird that has flown more than 400,000 miles has reappeared once again.


Are seagulls killing whales in Patagonia?


(05/08/2013) It sounds ludicrous, but it could just be true: scientists say seagulls may be responsible for hundreds of southern right whale moralities off the Argentine coastline. Since 2003, scientists have documented the deaths of 605 southern right whales (Eubalaena australis) near Península Valdés which the whales use as a nursery. Notably, 88 percent of these were newborn calves. The death rate is so high that researchers now fear for the whales' long-term survival.


Penguins face a slippery future


(09/26/2012) Penguins have spent years fooling us. With their image seemingly every where we turn—entertaining us in animated films, awing us in documentaries, and winking at us in commercials—they have made most of us believe they are doing just fine; the penguin's charming demeanor has lulled us into complacency about their fate. But penguin populations are facing historic declines even as their popularity in human society rises. Overfishing is decimating some of their prey species, climate change is shifting their resources and imperiling their habitat, meanwhile pollution, such as oil spills, are putting even healthy colonies at risk. Now, a young organization, the Global Penguin Society (GPS), is working to save all of the world's 18 penguin species by working with scientists, governments, and local communities.


Spike in glacier melt across Patagonia since 2000

(09/05/2012) The rate of glacier melt across Patagonia has accelerated since 2000, reports a new study published in the journal Geophysical Research Letters.


Flooded savannas in Latin America shrinking 3 times faster than rainforests

(08/22/2012) Flooded grasslands and savannas in Latin America are disappearing nearly three times faster than tropical rainforests in the region, finds a new study published in the journal Biotropica.


Dry forests disappearing faster than rainforests in Latin America

(08/21/2012) Countries across Latin America lost 78,000 square kilometers of subtropical and tropical dry broadleaf forests between 2001 and 2010, according to a new satellite-based assessment published in the journal Biotropica.


Cute animal pictures of the day: Humboldt penguin chick meets water

(08/13/2012) Humboldt penguins was found along the western edge of South America in Chile and Argentina. They face a barrage of threats including overfishing, drowning as bycatch, El Nino conditions that affect food availability, and climate change. Significant population declines have led to the species being listed as Vulnerable on the IUCN Red List.


Camera traps discover new populations of nearly extinct chinchillas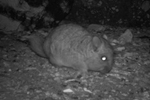 (07/25/2012) The short-tailed chinchilla (Chinchilla chinchilla) once inhabited a range including the mountainous regions of Argentina, Bolivia, Chile and Peru, but today the species survives in only a handful of areas in northern Chile and Argentina. Worse still, evidence of the Argentinean populations are restricted to remains discovered in the droppings of their natural predators. But, since 2011, Pablo Valladares from the University of Tarapaca in conjunction with the National Forestry Corporation of Chile (CONAF) has been searching Tres Cruces National Park for previously undocumented populations, and it has finally paid off: Valladares and colleagues discovered two new colonies with remote camera traps.


Animal picture of the day: the beautiful black-necked swan (and babies)

(06/12/2012) The black-necked swan (Cygnus melancoryphus) is South America's largest waterfowl, but the smallest of the world's swans. When newborn, babies, who are called cygnets, often ride on their parents back for safety.


B95, the great survivor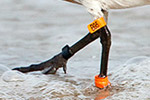 (06/11/2012) He is so long-lived that he has surpassed all expectations, touching hearts throughout the American continent, bringing together scientists and schools, inspiring a play and now even his own biography. B95 is the name of a rufus red knot (Calidris canutus rufus), a migratory bird that in his annual journeys of 16,000 kilometers (9,940 miles) each way from the Canadian Arctic to Tierra del Fuego, in Argentina, has flown a distance bigger than the one between the Earth and Moon.


Tribe partners to protect Argentina's most endangered forest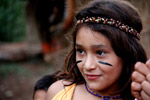 (05/17/2012) Last month, three Guarani communities, the local Argentine government of Misiones, and the UK-based NGO World Land Trust forged an agreement to create a nature reserve connecting three protected areas in the fractured, and almost extinct, Atlantic Forest. Dubbed the Emerald Green Corridor, the reserve protects 3,764 hectares (9,301 acres) in Argentina; although relatively small, the land connects three protected other protected areas creating a combined conservation area (41,000 hectares) around the size of Barbados in the greater Yaboti Biosphere Reserve. In Argentina only 1 percent of the historical Atlantic Forest survives.


Animal picture of the day: the prehistoric peccary

(05/02/2012) The Chacoan peccary (Catagonus wagneri) was only known from fossils and thought extinct, perhaps a victim of the megafaunal extinction that ended the Pleistocene, until researchers in the 1970s stumbled on a living population in Argentina. While peccaries look like and are distantly related to the pig species that originated in the Old World, they belong to their own family, the Tayassuidae.


David vs. Goliath: Goldman Environmental Prize winners highlight development projects gone awry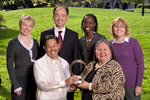 (04/16/2012) A controversial dam, a massive mine, poisonous pesticides, a devastating road, and criminal polluters: many of this year's Goldman Environmental Prize winners point to the dangers of poorly-planned, and ultimately destructive, development initiatives. The annual prize, which has been dubbed the Green Nobel Prize is awarded to six grassroots environmental heroes from around the world and includes a financial award of $150,000 for each winner.


Featured video: camera traps catch Andean cats and others in Argentina

(11/07/2011) Camera traps set up in the Jujuy Province of Argentina have captured rare images of the elusive and playful Andean cat and Pampas cat, along with other South American wildlife, including vizcachas, culpeo foxes, and skunks.


Sowing the seeds to save the Patagonian Sea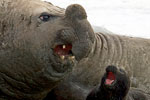 (09/07/2011) With wild waters and shores, the Patagonia Sea is home to a great menagerie of marine animals: from penguins to elephants seals, albatrosses to squid, and sea lions to southern right whales. The sea lies at crossroads between more northern latitudes and the cold bitter water of the Southern Ocean, which surround Antarctica. However the region is also a heavy fishing ground, putting pressure on a number of species and imperiling the very ecosystem that supplies the industry. Conservation efforts, spearheaded by marine conservationist Claudio Campagna and colleagues with the Wildlife Conservation Society (WCS), are in the early stages. Campagna, who often writes about the importance of language in the fight for preservation, has pushed to rename the area to focus on its stunning wildlife.


Cute animal picture of the day: baby mara, the giant rabbit that wasn't

(08/30/2011) The Patagonian mara (Dolichotis patagonum) may look remarkably like a rabbit—or like a rabbit on stilts—but this animal is more closely related to a guinea pig than a rabbit.


NASA image shows it snowing in driest place on earth

(07/20/2011) A snowstorm engulfed parts of the driest place on earth this month: the Atacama desert in South America. Images captured by NASA's Moderate Resolution Imaging Spectroradiometer (MODIS) on Terra Satellite show parts of the landscape covered in white.


Last search for the Eskimo curlew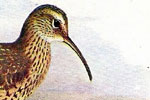 (06/29/2011) The Eskimo curlew is (or perhaps, 'was') a small migratory shorebird with a long curved beak, perfect for searching shorelines and prairie grass for worms, grasshoppers and other insects, as well as goodies including berries. Described as cinnamon-colored, the bird nested in the Arctic tundra of Alaska and Canada during the summer and in the winter migrated en masse as far south as the Argentine plains, known as the pampas. Despite once numbering in the hundreds of thousands (and perhaps even in the millions), the Eskimo curlew (Numenius borealis) today may well be extinct. The US Fish and Wildlife Service (USFWS) has decided to conduct a final evaluation of the species to determine whether its status should be moved from Critically Endangered to Extinct, reports Reuters.


New plan underway to save South America's migratory grassland birds

(12/28/2010) A meeting between government representatives, scientists, and conservationists in Asuncion, Paraguay this month resulted in the adoption of an action plan to provide urgently needed conservation framework for the migratory birds of South America's disappearing grasslands.


Climate change could cut premontane forests of Argentina and Bolivia in half

(12/19/2010) A new study in mongabay.com's open access journal Tropical Conservation Science finds that the premontane forests of Argentina and Bolivia are susceptible to large-scale shifts due to climate change, losing over half of the ecosystem to warmer temperatures. Apart of the Yungas tropical forests, premontane forests are the lowest in the Andes, covering hills and flatland; these forests harbor significant biodiversity, yet many of those species may become threatened as the world warms.


146 dams threaten Amazon basin

(08/19/2010) Although developers and government often tout dams as environmentally-friendly energy sources, this is not always the case. Dams impact river flows, changing ecosystems indefinitely; they may flood large areas forcing people and wildlife to move; and in the tropics they can also become massive source of greenhouse gases due to emissions of methane. Despite these concerns, the Amazon basin—the world's largest tropical rainforest—is being seen as prime development for hydropower projects. Currently five nations—Brazil, Bolivia, Colombia, Ecuador, and Peru—are planning over 146 big dams in the Amazon Basin. Some of these dams would flood pristine rainforests, others threaten indigenous people, and all would change the Amazonian ecosystem. Now a new website, Dams in Amazonia, outlines the sites and impacts of these dams with an interactive map.


Nation's wealth does not guarantee green practices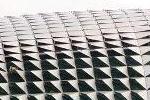 (08/11/2010) Developing countries are not the only ones that could benefit from a little environmental support. Wealthier countries may need to 'know themselves' and address these issues at home too. According to a recent study in the open access journal PLoS ONE, wealth may be the most important factor determining a country's environmental impact. The team had originally planned to study "country-level environmental performance and human health issues," lead author Corey Bradshaw, Director of Ecological Modeling and professor at the University of Adelaide, told mongabay.com. Once they began looking at the available indexes, however, they saw the need for a purely environmental analysis.


United States has higher percentage of forest loss than Brazil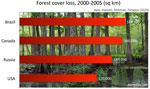 (04/26/2010) Forests continue to decline worldwide, according to a new study in the Proceedings of the National Academy of Science (PNAS). Employing satellite imagery researchers found that over a million square kilometers of forest were lost around the world between 2000 and 2005. This represents a 3.1 percent loss of total forest as estimated from 2000. Yet the study reveals some surprises: including the fact that from 2000 to 2005 both the United States and Canada had higher percentages of forest loss than even Brazil.


Rockhopper penguins benefit from new park in Argentina



(03/31/2010) Southern rockhopper penguins (Eudyptes chrysocome) are easily distinguished by the spiked plumes on their head, their neon-yellow eyebrows, and red eyes. But these wild-looking penguins are also endangered: the IUCN Red List classifies them as Vulnerable to extinction due to pollution and drowning by fishing nets.


Falklands Dispute: Argentine Sovereignty Won't Solve the Problem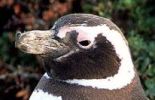 (03/15/2010) With Britain now moving to explore for oil and gas in the Falkland Islands, Argentina has cried foul. Buenos Aires claims that the Falklands, or the Malvinas as Argentines refer to the islands, represent a "colonial enclave" in the south Atlantic. The islands have been a British possession since 1833, and the local inhabitants consider themselves thoroughly British. Yet, Argentina claims the Malvinas as the country inherited them from the Spanish crown in the early 1800s. In 1982 Argentina seized the islands but was later expelled by a British naval force. The war was short but bloody, costing 650 Argentine and 250 British lives.


A 'dangerous world' for migratory birds, an interview with Sarah Lehnen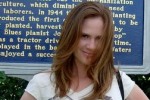 (01/04/2010) Sarah Lehnen has worked with America's rich birdlife for a decade: she has studied everything from songbirds inhabiting dwindling shrub land in Ohio to shorebirds stopping over in the Mississippi Rive alluvial valley, always with an eye towards conservation. Most recently she has been involved in testing migratory birds for avian flu. It may come as a surprise, but American birds are in serious decline. In March of last year, US Secretary of the Interior, Ken Salazar, announced that one-in-three American birds are endangered. Even once common birds are showing precipitous declines. Birds face a barrage of threats, which are only complicated—and heightened—for migratory birds.


Employing dogs to save endangered species and places, an interview with Megan Parker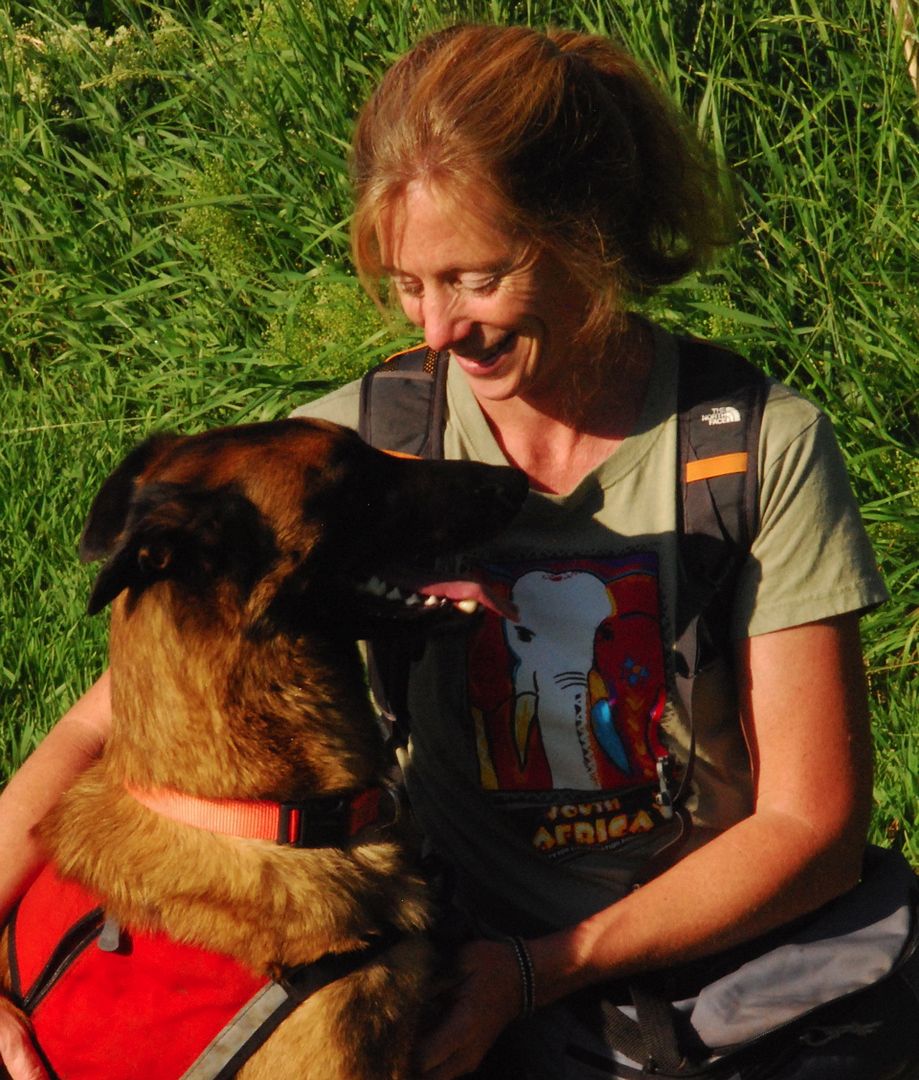 (09/21/2009) For millennia dogs have been helpers to humans: they have herded and protected livestock, pulled sleds, hunted game, led the blind, located people after disasters, and sniffed out drugs. Now a new occupation can be added: conservation aide. Working Dogs for Conservation (WDC) was begun by Megan Parker in 2000: the idea, to use dogs' impeccable scent capabilities for conservation initiatives, appears so logical and useful when Parker talks about it, one is surprised it took environmentalists so long to realize the potential of dogs.


Argentina bans fishing, trawling in eco-rich area

(10/09/2008) The government of Argentina has banned commercial fishing along Burdwood Bank, an 1,800 square kilometer (694 square mile) submerged island off its southern coast, according to the Wildlife Conservation Society (WCS).


'Snow leopard' of the Andes is one of the world's most endangered cats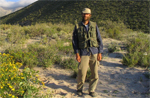 (09/28/2008) One of the world's rarest cats is also one of its least known. The Andean mountain cat, sometimes called the "snow leopard" of the Andes, is an elusive species found only at high elevations of the Andean region in Argentina, Bolivia, Chile and Peru. Little is known about its ecology and behavior. While the species is known to be rare, no one knows how many individuals survive in the wild. Mauro Lucherini and his colleagues at the Andean Cat Alliance(AGA) are working to change this.


Markets could save rainforests: an interview with Andrew Mitchell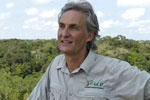 (08/17/2008) Markets may soon value rainforests as living entities rather than for just the commodities produced when they are cut down, said a tropical forest researcher speaking in June at a conservation biology conference in the South American country of Suriname. Andrew Mitchell, founder and director of the London-based Global Canopy Program (GCP), said he is encouraged by signs that investors are beginning to look at the value of services afforded by healthy forests.


Often overlooked, small wild cats are important and in trouble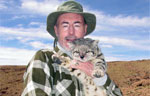 (08/05/2008) While often over-shadowed by their larger and better-known relatives like lions, tigers, leopards, and jaguars, small cats are important indicators of the health of an ecosystem, says a leading small cat expert who uses camera traps extensively to document and monitor mammals in the wild. Dr Jim Sanderson, a scientist with the Small Cat Conservation Alliance and Conservation International, is working to save some of the world's rarest cats, including the Andean cat and Guigna of South America and the bay, flat-headed, and marbled cats of Southeast Asia. In the process Sanderson has captured on film some of the planet's least seen animals, including some species that have never before been photographed. He has also found that despite widespread criticism, some corporate entities are effectively protecting remote wilderness areas.


Argentina's primates under threat from agriculture

(06/09/2008) Five species of non-human primates inhabit in northern Argentina: black and gold howlers, brown howlers, black capuchins, brown-capped capuchins, and owl monkeys. Although two of these species are clearly endangered (brown howlers and owl monkeys), populations of all other species are disappearing due to anthropogenic changes of their habitats. Most of the forests where these species inhabit are under continuous alteration and degradation due to soy, rice, and forest plantations, and exotic pastures for livestock. Moreover, protected forests in Argentina are insufficient to protect these primates.


Land-clearing fires send smoke across Argentina, Paraguay

(09/11/2007) Thousands of fires likely set for land-clearing are sending thick smoke over southern South America, reports NASA.


New Park in Argentina Protects 500,000 Penguins

(08/09/2007) The government of Argentina will create a new marine park along the coast of Patagonia, reports the Bronx Zoo-based Wildlife conservation Society. Located in Golfo San Jorge, the park will protect more than half a million penguins and other rare seabirds.