News articles on arctic

---
Mongabay.com news articles on arctic in blog format. Updated regularly.





Greenpeace sinks Lego's $116 million deal with Shell Oil over Arctic drilling


(10/09/2014) Lego has announced it will be severing its partnership with the oil giant, Shell, when the current contract expires after a clever campaign by environmental activist group, Greenpeace. Since 2011, Lego has been selling exclusive sets at Shell stations, but the companies' relationship actually goes back decades. In 1966, the Danish toy company first began selling Lego sets with Shell's brand stamped on them.


The only solution for polar bears: 'stop the rise in CO2 and other greenhouse gases'


(10/08/2014) Steven Amstrup, Chief Scientist for Polar Bears International, has worked diligently on polar bears for over 30 years. He radio-collared some of the first bears and discovered that annual activity areas for 75 tracked females averaged at a stunning 149,000 square kilometers. His recent work highlighted the cost of global warming to these incredible animals and the sea ice they so closely depend on.


Throng of 35,000 walruses is largest ever recorded on land, sign of warming arctic


(10/01/2014) A mass of thousands of walruses were spotted hauled up on land in northwest Alaska during NOAA aerial surveys earlier this week. An estimated 35,000 occupied a single beach – a record number illustrating a trend in an unnatural behavior scientists say is due to global warming.


'We will win this war': Yeb Saño speaks out on global warming


(09/17/2014) Ahead of the upcoming Climate Change Summit to be held in New York, September 23, a Filipino man who last year made headlines around the world on the subject is speaking out.


Scientists can now accurately count polar bears...from space

(07/17/2014) Polar bears are big animals. As the world's largest land predators, a single male can weigh over a staggering 700 kilograms (about 1,500 pounds). But as impressive as they are, it's difficult to imagine counting polar bears from space. Still, this is exactly what scientists have done according to a new paper in the open-access journal PLOS ONE.


Climate change's ominous secret


(05/21/2014) Climate change is happening and humans are causing it, primarily from the increase in atmospheric carbon dioxide caused by burning fossil fuels. This much we know. The 'secret' comes from changes happening in the fast-warming Arctic: we may be surprisingly close to an Earth that supports far fewer humans than it does today.


31 activists arrested attempting to stop Arctic oil from docking in Europe

(05/01/2014) Dutch police arrested 31 Greenpeace activists today, who were attempting to block the Russian oil tanker, Mikhail Ulyanov, from delivering the first shipment of offshore Arctic oil to the European market.


From seals to starfish: polar bears radically shift diet as habitat melts


(04/07/2014) One of the most iconic species of the ongoing climate change drama, polar bears have dropped in numbers as their habitat melts, with previous estimates forecasting a further 30 percent reduction within three generations. However, their situation may not be as dire as it seems.


Apocalypse now? Climate change already damaging agriculture, acidifying seas, and worsening extreme weather


(03/31/2014) It's not just melting glaciers and bizarrely-early Springs anymore; climate change is impacting every facet of human civilization from our ability to grow enough crops to our ability to get along with each other, according to a new 2,300-page report from the Intergovernmental Panel on Climate Change (IPCC). The massive report states definitively that climate change is already affecting human societies on every continent.


Europe votes for an Arctic Sanctuary

(03/13/2014) Yesterday, the European Parliament passed a resolution supporting the creation of an Arctic Sanctuary covering the vast high Arctic around the North Pole, giving official status to an idea that has been pushed by activists for years. Still, the sanctuary has a long road to go before becoming a reality: as Arctic sea ice rapidly declines due to climate change, there has been rising interest from governments and industries to exploit the once inaccessible wilderness for fish and fossil fuels.


Ocean acidifying 10 times faster than anytime in the last 55 million years, putting polar ecosystems at risk


(02/24/2014) An assessment of ocean acidification, presented at the UN Climate Change Conference in Warsaw in November 2013, starkly concluded that acidity is on track to rise 170 percent by the end of this century. As many key species are sensitive to changes in acidity, this would drastically impact ocean ecosystems, with effects especially pronounced in polar regions where the cold waters intensify acidification, and which are home to many organisms that are particularly vulnerable to acidification.


Alaska roasting: new NASA map shows the Final Frontier in grip of January heatwave


(02/05/2014) Alaska got California weather at the end of January, as displayed by a new map based on data by NASA's Terra satellite's Moderate Resolution Imaging Spectroradiometer (MODIS). The U.S. state experiences one of its warmest winter periods on record during the second half of January, including some temperatures that ran 40 degrees Fahrenheit (22 degrees Celsius) above average. According to the EPA, temperatures in Alaska have risen an average of 3.4 degrees Fahrenheit (1.9 degrees Celsius) in just the last 50 years due to climate change.


Shell drops plans to drill in the Arctic for now

(01/30/2014) Facing plunging profits, Royal Dutch Shell has announced it will cut exploration and development funding by nearly $10 billion this year, including halting their long-suffering plans to drill in the Arctic ocean. Shell's new CEO, Ben van Beurden, made the announcement yesterday that controversial plans to drill off the Alaskan coast will be put on hold for another year.


Predator appreciation: how saving lions, tigers, and polar bears could rescue ourselves


(01/29/2014) In the new book, In Predatory Light: Lions and Tigers and Polar Bears, authors Elizabeth Marshall Thomas, Sy Montgomery, and John Houston, and photographers Cyril Christo and Marie Wilkinson share with us an impassioned and detailed appeal to appreciate three of the world's biggest predators: lions, tigers, and polar bears. Through lengthy discussions, combining themes from scientific conservation to local community folklore, In Predatory Light takes us step by step deeper into the wild world of these awe-inspiring carnivores and their varied plight as they facedown extinction.


Underestimating global warming: gaps in Arctic temperature data lead scientists and public astray


(01/15/2014) No place on Earth is heating up faster than the Arctic, but just how fast has remained an open question due to large gaps in temperature data across the vast region. Now, a recent study in the Quarterly Journal of the Royal Meteorological Society finds that not only is the Arctic warming eight times faster than the rest of the planet, but failure to account for temperature gaps has led global datasets to underestimate the rise of temperatures worldwide.


World first: Russia begins pumping oil from Arctic seabed

(12/23/2013) Oil has begun to be pumped from the Arctic seabed, according to Russian oil giant, Gazprom. The company announced on Friday that it has begun exploiting oil reserves at the offshore field of Prirazlomnoye. The project, which is several years behind schedule, is hugely controversial and made international headlines in September after Russian military arrested 28 Greenpeace activists protesting the operation along with a British journalist and Russian videographer.


Russia charges imprisoned Greenpeace protestors with hooliganism, instead of piracy

(10/24/2013) Russian investigators announced on Wednesday they are dropping piracy charges against 28 environmental activists and two freelance journalists who have spent a month in custody since they were seized aboard Greenpeace's boat, the Arctic Sunrise.


Russia charges non-violent activists with 'piracy' for protesting Arctic oil drilling

(10/07/2013) In what is being described by Greenpeace as an 'imaginary offense,' Russia has charged 30 people with piracy after activists protested against oil exploitation in the Arctic. The 30 charged included not only protestors, but a British journalist and Russian videographer who were on board Greenpeace's ship, the Arctic Sunrise, when it was stormed by the Russian military late last month.


'Heading towards an ice-free Arctic': sea ice extent hits sixth lowest on record


(09/18/2013) Sea ice cover in the Arctic shrank to one of its smallest extents on record this week, bringing forward the days of an entirely ice-free Arctic during the summer. The annual sea ice minimum of 5,099m sq km reached on 13 September was not as extreme as last year, when the collapse of sea ice cover broke all previous records.


Climate change killing harp seal pups


(08/20/2013) As sea ice levels continue to decline in the northern hemisphere, scientists are observing an unsettling trend in harp seal young mortalities regardless of juvenile fitness. While a recent study found that in harp seal breeding regions ice cover decreased by up to 6% a decade from 1979 on, a follow-up study in PLoS ONE compared the rate of harp seal strandings to total ice cover from 1992 to 2010.


Arctic melt to cost trillions

(07/30/2013) Rapid thawing of the Arctic could trigger a catastrophic "economic timebomb" which would cost trillions of dollars and undermine the global financial system, say a group of economists and polar scientists. Governments and industry have expected the widespread warming of the Arctic region in the past 20 years to be an economic boon, allowing the exploitation of new gas and oilfields and enabling shipping to travel faster between Europe and Asia.


Featured video: How climate change is messing with the jetstream

(05/08/2013) Weather patterns around the globe are getting weirder and weirder: heat waves and record snow storms in Spring, blasts of Arctic air followed by sudden summer, record deluges and then drought.


Despite unseasonable cold in EU and U.S., March was tenth warmest on record

(04/22/2013) While the month of March saw colder-than-average temperatures across a wide-swath of the northern hemisphere—including the U.S., southern Canada, Europe, and northern Asia—globally, it was the tenth warmest March on record in the last 134 years, putting it in the top 7 percent.


Last 30 years were the warmest in the last 1,400 years

(04/21/2013) From 1971 to 2000, the world's land areas were the warmest they have been in at least 1,400 years, according to a new study in Nature Geoscience. The massive new study, involving 80 researchers from around the world with the Past Global Changes (PAGES) group, is the first to look at continental temperature changes over two thousand years, providing insights into regional climatic changes from the Roman Empire to the modern day. According to the data, Earth's land masses were generally cooling until anthropogenic climate change reversed the long-term pattern in the late-19th Century.


At top of the world, activists say exploiting Arctic is 'utter madness'

(04/17/2013) Four young explorers including American actor Ezra Miller have planted a flag on the seabed at the north pole and demanded the region is declared a global sanctuary. The expedition, organized by Greenpeace, saw the flag lowered in a time capsule that contained the signatures of nearly 3 million people who are calling for a ban on exploitation in the region.


By 2050 much of the Arctic could be green


(04/01/2013) Warming about twice as fast as the rest of the world, the Arctic is already undergoing massive upheavals from climate change: summer sea ice is thinning and vanishing, land based ice sheets are melting, and sea levels are rising. Now a new study in Nature Climate Change predicts that vegetation cover in the Arctic could expand by over 50 percent by 2050. Although increased vegetation would sequester additional carbon, this would be more-than-offset by the loss of the albedo effect, whereby sunlight bounces off white (snow and ice covered) parts of the Earth.


Global warming to open new Arctic sea lanes

(03/05/2013) Rapidly melting sea ice in the Arctic due to global warming will open new shipping lanes that will speed transit between northern Asia, Europe, Canada and Alaska but unleash new safety, environmental and legal issues, according to scientists writing in this week's issue of the Proceedings of the National Academy of Sciences.


Shell suspends Arctic oil drilling for the year

(02/27/2013) Royal Dutch Shell announced today that it was setting "pause" on its exploratory drilling activities in the Arctic for 2013. Shell's operations are currently under review by the federal government after the oil company suffered numerous setbacks during last year's opening attempt to drill exploratory wells in the Beaufort and Chukchi Seas, including running its drilling rig aground on Sitkalidak Island in southern Alaska in late December.


Arctic sea ice volume plunges over a third in less than 10 years


(02/18/2013) Few places are changing as rapidly as the Arctic due to global warming. Last year, scientists were stunned when the Arctic's seasonal ice extent fell to record low that was 18 percent below the previous one set in 2007. But new research in Geophysical Research Letters finds that the volume of ice is melting away just as quickly: satellite and ocean-based measurement have found that Arctic sea ice has fallen by 36 percent in Autumn since 2003. In winter, the ice volume has dropped 9 percent.


NGOs call on Obama Administration to suspend Arctic oil drilling after series of blunders

(01/10/2013) A coalition of 17 conservation groups are calling on the Obama Administration to suspend offshore oil and gas drilling in the Arctic after Shell's attempt to drill there has been undermined by a series of mishaps. Shell's long stream of problems was capped this month when the company lost control of its drilling rig which ran aground on Sitkalidak Island in southern Alaska. Officials have now warned that up to 272 gallons of diesel fuel may have spilled from the rig's lifeboats.


Arctic oil rig runs aground

(01/02/2013) On Monday night, an oil drilling rig owned by Dutch Royal Shell ran aground on Sitkalidak Island in southern Alaska, prompting fears of an oil spill. As of yesterday no oil was seen leaking from the rig according to the Coast Guard, but efforts to secure the rig have floundered due to extreme weather. The rig, dubbed Kulluk, contains over 140,000 gallons of diesel fuel.


Reduction in snow threatens Arctic seals


(11/28/2012) Arctic snowfall accumulation plays a critical role in ringed seal breeding, but may be at risk due to climate change, according to a new study in Geophysical Research Letters. Sea ice, which is disappearing at an alarming rate, provides a crucial platform for the deep snow seals need to reproduce. Ringed seals (Phoca hispida) require snow depths of at least 20 centimeters (8 inches): deep enough to form drifts that seals use as birth chambers.


Borneo may lose half its orangutans to deforestation, hunting, and plantations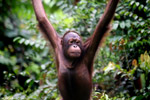 (11/13/2012) Borneo will likely lose half of its orangutans if current deforestation and forest conversion trends continue, warns a comprehensive new assessment by an international team of researchers. The study, published in the journal PLoS ONE, overlays orangutan distribution with land use regulations in Malaysian and Indonesian Borneo. Borneo has suffered high rates of deforestation, logging, and forest conversion for industrial plantations in recent decades, endangering the world's largest surviving populations of orangutans.


Above the ocean: saving the world's most threatened birds


(11/01/2012) A life on the ocean is a perilous one for any bird. They must expend energy staying aloft for thousands of miles and learn to be marathon swimmers; they must seek food beneath treacherous waves and brave the world's most extreme climates; they must navigate the perils both of an unforgiving sea and far-flung islands. Yet seabirds, which includes 346 global species that depend on marine ecosystems, have evolved numerous strategies and complex life histories to deal with the challenges of the sea successfully, and they have been doing so since the dinosaur's last stand. Today, despite such a track record, no other bird family is more threatened; yet it's not the wild, unpredictable sea that endangers them, but pervasive human impacts.


Picture of the day: Shell drilling rig within view of the Arctic National Wildlife Refuge

(10/29/2012) Twelve miles off shore from the Arctic National Wildlife Refuge floats a seemingly tiny man-made device—at least from an airplane—but it's actually a 160-foot high Shell Dutch Royal oil drilling rig. While the hugely controversial plan to drill for oil in the Arctic ocean was postponed this year due to a variety of mishaps and delays, the Shell rig is expected to be in the area until the end of month drilling top holes in the ocean floor to prep oil drilling next year.


By imitating human voices, beluga whale may have been attempting to communicate

(10/23/2012) Five years after the death of a captive beluga whale named NOC, researchers have discovered that the marine mammal may have been trying to communicate with people by mimicking humans voices at the National Marine Mammal Foundation in San Diego. Analyzing tapes of human-like speech from the young male beluga whale, scientists writing in Current Biology note that while there have been reports of beluga whales making human like sounds before, this is the first time evidence has been captured on tape and analyzed.


Photos: emperor penguins take first place in renowned wildlife photo contest


(10/18/2012) Photographer, Paul Nicklen, says he'll never forget the moment when a slew of emperor penguins burst by him in the frigid Ross Sea; he'd waited in the cold water, using a snorkel, to capture this image. Now, Nicklen has won the much-coveted Veolia Environnement Wildlife Photographer of the Year Competition for the antic, bubbling photograph. Owned by the Natural History Museum and BBC Worldwide, this is the 48th year of the Veolia Environnement Wildlife Photographer of the Year, which hands out awards to 100 notable wildlife and environment photos.


Cute animal picture of the day: baby walruses on the mend

(10/11/2012) Two walrus male calves were discovered over the summer near Barrow, Alaska, dehydrated and ill, after their separate mothers perished. The calves have been receiving care at the Alaska SeaLife Center, but one will soon be moved to the Wildlife Conservation Society's (WCS) New York Aquarium and the other to the Indianapolis Zoo.


Arctic sea ice is 'toast' as old record shattered

(09/19/2012) Some twenty days after breaking the record for the lowest sea ice extent, the Arctic sea ice has hit a new rock bottom and finally begun its seasonal recovery. In the end, the Arctic sea ice extent fell to just 3.4 million square kilometers (1.32 million square miles) when only a few months ago scientists were wondering if it would break the 4 million square kilometers. The speed of the sea ice decline due to climate change has outpaced all the computer models, overrun all expert predictions, and shocked even the gloomiest scientists.


Another mishap kills Shell's Arctic oil drilling for the year

(09/18/2012) Following global protests, a series of embarrassing mishaps, and a lengthy regulatory process, Dutch Royal Shell has announced it is abandoning its hugely controversial off-shore oil drilling in the Arctic—this year. The announcement came after the company damaged a containment dome meant to cap an oil spill. The incident was the latest in a series of delays and problems that oil the giant faced in its $4 billion plan to drill in the Chukchi and Beaufort Seas.


Featured video: Chasing Ice trailer

(09/11/2012) A new film, opening in the U.S. in November, follows the exploits of National Geographic photographer, James Balog, as he attempts to photograph the end of glaciers and great ice sheets, which are diminishing and, in some cases, collapsing under the heat of global climate change. The film, which won a cinematography award at Sundance, documents the lengths one person will go to capture images of a vanishing world.


Shell begins offshore drilling in the Alaskan Arctic

(09/10/2012) With the approval of the Obama Administration, Royal Dutch Shell began drilling into the ocean floor of the Chukchi Sea off the coast of Alaska yesterday morning. The controversial operation, which has been vehemently opposed by environmental and Native groups, will likely only last a few weeks this year until the Arctic winter sets in. The U.S. government has said that Shell must complete operations by September 24th, however the oil giant has asked for an extension.


Obama approves preparation for oil drilling in Arctic, Shell en route

(08/30/2012) In the same week that sea ice in the Arctic Ocean hit another record low due to climate change, the Obama Administration has given final approval to Royal Dutch Shell to prepare for exploratory drilling in the region. Vehemently opposed by environmentalists and indigenous groups, the drilling plans are a part of the Obama Administrations 'all of the above' energy policy. Whether or not Shell will actually drill a well this season, however, is still up in the air as its oil spill containment barge remains docked in Washington state for an upgrade that could last several days.


Sea ice falls to record low with over two weeks of melting left

(08/27/2012) One of the most visible impacts of climate change—melting summer sea ice in the Arctic—just hit a new milestone. Scientists with the U.S. National Snow and Ice Data Center (NSIDC) have declared that this year's Arctic sea ice extent dipped below the previous record set in 2007 as of yesterday. The record is even more notable, however, as it occurred more than a fortnight before the Arctic's usual ice melt season ends, meaning the old record will likely not just be supplanted, but shattered.


Greenpeace abandons occupation of Arctic oil drilling rig after workers throw metal at them

(08/26/2012) On Friday the head of Greenpeace, Kumi Naidoo, and five other activists occupied an Arctic oil platform owned by Russian oil and gas giant Gazprom to protest exploiting fossil fuel beds in the Arctic ocean. The action by Greenpeace was short-lived after workers began spraying them with cold water from high-powered hoses and then threw pieces of metal at them, according to Naidoo, who communicated via Twitter during the civil disobedience.


Arctic sea ice approaches another record melt

(08/22/2012) Sea ice extent in the Arctic is very near to beating the previous record low set in 2007, according to the U.S. National Snow and Ice Data Center. Researchers told Reuters that they expect the record to be beaten by the end of month, well over a week before the melt season ends in the frozen north.


Shell running out of time to drill in U.S. Arctic - this year

(08/20/2012) The clock is running out for oil giant, Royal Dutch Shell, to drill controversial oil wells in the U.S. Arctic before the harsh winter sets in, reports the Wall Street Journal and Bloomberg. While the company is still optimistic it can reach the Arctic by summer's end, it awaits a number of final permits after suffering numerous setbacks, including one of its drilling ships going adrift and nearly running aground in Alaska.


Greenland suffers record melt

(08/16/2012) Four weeks before Greenland's melting season usually ends, it has already blown past all previous records. By August 8th, nearly a month before cooler weather usually sets in around the world's largest island, the island toppled the past record set in 2010.


Massive algae bloom in Arctic like "finding the Amazon rainforest in the Mojave Desert"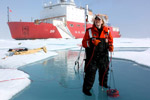 (06/11/2012) Given everything marine researchers know about phytoplankton, a type of algae, no one expected to find some of the world's largest blooms beneath Arctic sea ice. But this is exactly what scientists stumbled on during an ICESCAPE expedition in the Chukchi Sea, which is examining the massive impacts of climate change in the region. Researchers recorded a 100 kilometer (62 miles) long bloom underneath the Arctic ice pack that was four times richer than adjacent ice-free waters.


Climate change creating "novel ecosystem" in Arctic

(06/06/2012) If melting sea ice and glaciers weren't enough, now climate change is producing what researchers call a "structurally novel ecosystem" in the northwestern Eurasian tundra. Warmer weather and precipitation changes in the region, which covers western Russia into Finland, has allowed shrubs of willow and alder to grow into sparse forests within just forty years, according to a new study in Nature Climate Change. The new ecosystem could have global implications as researchers say it is likely to worsen global warming due to a decline in the region's albedo, i.e. the sunlight reflected back into the atmosphere due to snow cover.


Just how far can a polar bear swim?

(05/03/2012) Polar bears (Ursus maritimus) are capable of swimming incredible distances, according to a new study published in Zoology, which recorded polar bears regularly swimming over 30 miles (48 kilometers) and, in one case, as far as 220 miles (354 kilometers). The researchers believe the ability of polar bears to tackle such long-distance swims may help them survive as seasonal sea ice vanishes due to climate change.


Greenpeace activists occupy icebreaker set for Arctic drilling

(05/01/2012) Greenpeace has announced that 20 of its activists, stemming from 13 countries, have locked themselves in an icebreaker ship in Helsinki, Finland. The ship is scheduled to move out to the Alaskan Arctic to aid in exploratory offshore drilling by oil giant Shell. Another icebreaker has already left for the U.S. Arctic; both have been leased to Shell by their owner, the Finnish government.


David vs. Goliath: Goldman Environmental Prize winners highlight development projects gone awry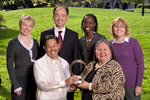 (04/16/2012) A controversial dam, a massive mine, poisonous pesticides, a devastating road, and criminal polluters: many of this year's Goldman Environmental Prize winners point to the dangers of poorly-planned, and ultimately destructive, development initiatives. The annual prize, which has been dubbed the Green Nobel Prize is awarded to six grassroots environmental heroes from around the world and includes a financial award of $150,000 for each winner.


Obama Administration, Shell moving ahead with Arctic oil exploitation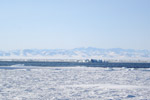 (04/02/2012) Last week, the U.S. Department of the Interior approved oil spill clean-up plans by Royal Dutch Shell Oil in the Beaufort Sea, paving the way for offshore oil drilling in the Arctic to begin as soon this year. The Interior's approval was blasted by environmentalists, who contend that oil companies have no viable way of dealing with a spill in the icy, hazardous conditions of the Arctic, far from large-scale infrastructure. Shell, which has spent $4 billion to date to gain access to the Arctic, must still be granted final permits for drilling.


2010, not 1998, warmest year on record

(03/20/2012) An updated temperature analysis by the Met Office and the University of East Anglia's Climatic Research Unit has confirmed that 2010, not 1998, was the warmest year since record keeping began in the late 19th Century. The new analysis adds in temperature data from 400 stations across northern Canada, Russia, and the Arctic, which had been left out of the previous analysis.


Arctic warms to highest level yet as researchers fear tipping points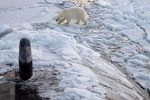 (02/13/2012) Last year the Arctic, which is warming faster than anywhere else on Earth due to global climate change, experienced its warmest twelve months yet. According to recent data by NASA, average Arctic temperatures in 2011 were 2.28 degrees Celsius (4.1 degrees Fahrenheit) above those recorded from 1951-1980. As the Arctic warms, imperiling its biodiversity and indigenous people, researchers are increasingly concerned that the region will hit climatic tipping points that could severely impact the rest of the world. A recent commentary in Nature Climate Change highlighted a number of tipping points that keep scientists awake at night.


Opposition rising against U.S. Arctic drilling

(02/09/2012) Drilling in the Arctic waters of the U.S. may become as contested an issue as the Keystone Pipeline XL in up-coming months. Scientists, congress members, and ordinary Americans have all come out in large numbers against the Obama Administration's leases for exploratory drilling in the Beaufort Sea and the Chuckchi Sea.


87 marine mammals still eaten by people

(01/24/2012) Threats to marine mammals usually include climate change, drowning as by-catch, pollution, depletion of prey, but what about eating marine mammals? A new study in Biological Conservation finds that a surprising 87 marine mammals—including polar bears, small whales, and dolphins—have been eaten as food since 1990 in at least 114 countries.


The Cryosphere-Princeton primers in climate: A Book Review

(01/23/2012) The Cryosphere by Dr. Shawn J. Marshall, Canada Research Chair in Climate Change, University of Calgary, is an excellent book because it summarizes leading scientific research into easily accessible chapters each one on a different component of the cryosphere. The cryosphere, which incorporates the Earth's snow and ice mass including seasonal snow, permafrost (both land-based permafrost and below water permafrost), river and lake ice, sea ice, glaciers, ice sheets, and ice shelves, is intrinsically related to global climate change. Hence, understanding how the cryosphere interacts with and is at risk because of climate change and its greenhouse gases is fundamental to developing effective policy mechanisms that mitigate climate change.


Seals, birds, and alpine plants suffer under climate change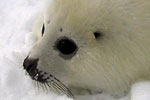 (01/11/2012) The number of species identified by scientists as vulnerable to climate change continues to rise along with the Earth's temperature. Recent studies have found that a warmer world is leading to premature deaths of harp seal pups (Pagophilus groenlandicus) in the Arctic, a decline of some duck species in Canada, shrinking alpine meadows in Europe, and indirect pressure on mountain songbirds and plants in the U.S. Scientists have long known that climate change will upend ecosystems worldwide, creating climate winners and losers, and likely leading to waves of extinction. While the impacts of climate change on polar bears and coral reefs have been well-documented, every year scientists add new species to the list of those already threatened by anthropogenic climate change.


Top 10 Environmental Stories of 2011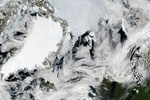 (12/22/2011) Many of 2011's most dramatic stories on environmental issues came from people taking to the streets. With governments and corporations slow to tackle massive environmental problems, people have begun to assert themselves. Victories were seen on four continents: in Bolivia a draconian response to protestors embarrassed the government, causing them to drop plans to build a road through Tipnis, an indigenous Amazonian reserve; in Myanmar, a nation not known for bowing to public demands, large protests pushed the government to cancel a massive Chinese hydroelectric project; in Borneo a three-year struggle to stop the construction of a coal plant on the coast of the Coral Triangle ended in victory for activists; in Britain plans to privatize forests created such a public outcry that the government not only pulled back but also apologized; and in the U.S. civil disobedience and massive marches pressured the Obama Administration to delay a decision on the controversial Keystone XL pipeline, which would bring tar sands from Canada to a global market.


Discovery Channel backtracks, promises to air climate change episode of new Frozen Planet series

(12/07/2011) Discovery Channel has announced that it will, in fact, air the last episode of the new series Frozen Planet, which focuses solely on the impact of climate change at the world's poles. By the creators of universally-acclaimed Planet Earth, the full series explores the wildlife and environs of the Arctic and Antarctic, but the Discovery Channel came under fire after it announced it would not air the last episode, called "On Thin Ice", which deals specifically with climate change. A petition on Change.org garnered 75,000 signatures calling on the Discovery Channel to air the full series, before the network caved and announced it would do so.


Another record breaker: 2011 warmest La Niña year ever

(11/30/2011) As officials meet at the 17th UN Climate Summit in Durban, South Africa, the world continues to heat up. The UN World Meteorological Organization (WMO) has announced that they expect 2011 to be the warmest La Niña year since record keeping began in 1850. The opposite of El Nino, a La Niña event causes general cooling in global temperatures.


Discovery Channel cuts climate change episode from Planet Earth follow-up

(11/17/2011) The new series Frozen Planet, by the creators of the super-popular and universally-acclaimed Planet Earth, details the wildlife and changing nature of the world's poles: the Antarctic and the Arctic. But while the four-year production filmed seven episodes, American audiences will only be treated to six. Discovery Channel has dropped the last episode that deals specifically with climate change.


Photos: camera traps reveal oil's unexpected impact on Arctic birds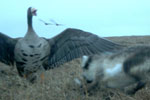 (10/26/2011) A study in the Alaskan Arctic, employing camera traps, has shown that oil drilling impacts migrating birds in an unexpected way. The study found that populations of opportunistic predators, which prey on bird eggs or fledglings, may increase in oil drilling areas, putting extra pressure on nesting birds. Predators like fox, ravens, and gulls take advantage of industry infrastructure for nests and dens, moving into areas that may otherwise be inhospitable. In addition, garbage provides sustenance for larger populations of the opportunists.


Photos: satellite tracking of the unicorn of the sea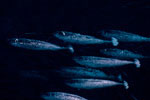 (10/19/2011) A new program aims to track one of the ocean's most enigmatic creatures: the narwhal (Monodon monoceros). Tagging nine narwhales in August, researchers plan to track the species in order to gain new insights about how the little-known toothed whale will withstand a rapidly melting Arctic due to climate change. "[This] is a chance to better understand these animals while their world changes around them. We know narwhals are often associated with sea ice, and we know the sea ice is shrinking. WWF is trying to understand how narwhals, as well as all other ice associated animals in the arctic can adapt to a changing environment," says Peter Ewins with WWF-Canada.


Featured video: Arctic ice melt creates mass walrus 'haul-outs'

(10/06/2011) The disintegration of the Arctic sea ice, which hit the second lowest record this year, is forcing a number of Arctic animals to change their behavior.


Obama administration opens more of the Arctic to drilling

(10/05/2011) Nearly 500 Arctic oil and gas leases from the Bush administration have been restarted this week by the Obama administration. Known as Chukchi Lease 193, the various leases had been held up in court after environmental groups and indigenous groups challenged them, citing a significant lack of baseline information about the Chukchi Sea ecosystem. The Obama administration now says that many of the ecosystem gaps need not be filled, but Arctic indigenous and environmental groups disagree.


Deepwater spill 'meets the Titanic': groups sue to stop Arctic drilling

(09/29/2011) Following the Obama administration's approval of Royal Dutch Shell to drill in the Arctic's Beaufort Sea, a wide-swathe of environmental have filed a lawsuit to stop the drilling, which could begin as early as next summer. Those filing the lawsuit today blasted Shell for what they perceived as a pathetic oil spill response plan, and the Obama administration for acquiescing to the big oil company.


Climate change shocker: Canada's ice shelves halved in six years

(09/28/2011) After the Arctic sea ice extent hit its second lowest size on record this summer—or lowest (depending on the source)—comes another climate change shocker: in the past six years Canada's millennia-old ice shelves have shed nearly half their size. One ice shelf—the Serson shelf—is almost entirely gone, while another—the Ward Hunt shelf—has split into two distinct shelves. The ice shelves have lost 3 billion tons in this year alone.


Northwest Passage open as sea ice falls to lowest cover ever recorded

(09/12/2011) Arctic sea ice cover fell to its lowest level on record, report researchers from the University of Bremen.


Mass walrus haul-outs, polar bear cub mortality linked to climate change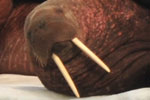 (09/01/2011) Recent, unprecedented walrus haul-outs and increased instances of long-distance swims by polar bears show the direct impacts on wildlife of dwindling Arctic sea ice from climate change. These threatened species also face the prospect of offshore drilling in the Arctic after the Obama Administration recently approved a number of plans to move forward on oil exploration. At least 8,000 walruses hauled out on an Alaskan beach along the Chukchi Sea on August 17. Only a day before, the U.S. Geological Survey announced it would begin tagging walruses near Point Lay, Alaska to study how a lack of sea ice is affecting the species.


Shell spills over 50,000 gallons of oil off Scotland

(08/16/2011) Yesterday, Royal Dutch Shell estimated that to date 54,600 gallons of oil had spilled into the North Sea off the east coast of Scotland, spreading some 19 miles wide (30 kilometers) at its maximum. While the company stopped the initial leak on Thursday, it has now announced that the oil has found a 'second pathway' and is still leaking into the sea around 84 gallons a day.


Arctic sea ice in free fall: new record low for July

(08/10/2011) Average Arctic sea ice extent hit a new record low for July according to the National Snow and Ice Data Center (NSIDC).If the melt continues apace, the sea ice extent could hit its lowest point since record keeping by satellite began 32 years ago. However, ice loss slowed through the second half of July as weather grew colder in the Arctic, and by the end of the month was slightly above conditions in 2007, in which the lowest sea ice extent ever was measured.


Arctic open for exploitation: Obama administration grants Shell approval to drill

(08/08/2011) Less than a year and a half after the oil spill in the Gulf of Mexico, the Obama administration has bucked warnings from environmentalists to grant preliminary approval to oil giant, Royal Dutch Shell, to drill off the Arctic coast. Exploratory drilling will occur just north of the western edge of the Arctic National Wildlife Refuge (ANWR) in the Beaufort Sea, home to bowhead and beluga whales, seals, walruses, polar bears, and a wide variety of migrating birds.


'Heatwave' in Arctic decimating sea ice

(07/21/2011) Arctic sea ice could hit a record low by the end of the summer due to temperatures in the North Pole that are an astounding 11 to 14 degrees Fahrenheit (6 to 8 degrees Celsius) above average in the first half of July, reports the National Snow and Ice Data Center (NSIDC). Already the sea ice extent is tracking below this time in 2007, which remains the record year for the lowest sea ice extent. The sea ice hits its nadir in September before rebounding during the Arctic winter.


Last search for the Eskimo curlew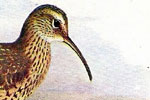 (06/29/2011) The Eskimo curlew is (or perhaps, 'was') a small migratory shorebird with a long curved beak, perfect for searching shorelines and prairie grass for worms, grasshoppers and other insects, as well as goodies including berries. Described as cinnamon-colored, the bird nested in the Arctic tundra of Alaska and Canada during the summer and in the winter migrated en masse as far south as the Argentine plains, known as the pampas. Despite once numbering in the hundreds of thousands (and perhaps even in the millions), the Eskimo curlew (Numenius borealis) today may well be extinct. The US Fish and Wildlife Service (USFWS) has decided to conduct a final evaluation of the species to determine whether its status should be moved from Critically Endangered to Extinct, reports Reuters.


The truth about polar bears and climate change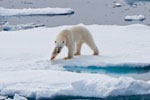 (06/21/2011) Although scientists say innumerable species are threatened by climate change, polar bears have been the global symbol of the movement to rein-in greenhouse gas emissions. This is perhaps not surprising, since polar bears are well known to the public—even though they inhabit a region largely absent of humans—and they make a big impression. Their glaringly white coat contrasts with their deadly skills: as the world's biggest terrestrial predators, they are capable of killing a seal with single blow. When young they are ridiculously adorable, but when adults they are stunning behemoths. But that's not all. Unlike many other species, the perils of climate change are also easy to visualize in connection with polar bears: their habitat is literally melting away.


Ocean prognosis: mass extinction


(06/20/2011) Multiple and converging human impacts on the world's oceans are putting marine species at risk of a mass extinction not seen for millions of years, according to a panel of oceanic experts. The bleak assessment finds that the world's oceans are in a significantly worse state than has been widely recognized, although past reports of this nature have hardly been uplifting. The panel, organized by the International Program on the State of the Ocean (IPSO), found that overfishing, pollution, and climate change are synergistically pummeling oceanic ecosystems in ways not seen during human history. Still, the scientists believe that there is time to turn things around if society recognizes the need to change.


Greenpeace head arrested after nonviolent protest on Arctic oil rig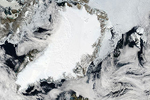 (06/19/2011) Kumi Naidoo, the head of Greenpeace, has been arrested after scaling a deepwater oil rig in the Arctic run by Cairn Energy. Naidoo was attempting to deliver a petition to the captain signed by 50,000 people demanding that Cairn Energy release details on how it would respond to an oil spill. "For me and for many people around the world this is now one of the defining environmental struggles of our time," Naidoo said on a video before scaling the rig. "It's a fight for sanity against the madness that sees the disappearance of the Arctic ice not as a warning, but as an opportunity to seek further profits."


Russia and Norway carve up wildlife-rich Arctic sea for fossil fuels

(06/09/2011) As climate change melts the Arctic sea ice, nations are rushing to carve up once-inaccessible areas for oil and gas exploitation, industrial fishing, and shipping routes. Now, BBC reports that Russia and Norway have essentially agreed to split the Arctic's Barents Sea in half —one of the region's richest in biodiversity and ecological productivity—for industrial exploitation.


Arctic on the line: oil industry versus Greenpeace at the top of the world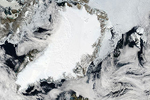 (06/06/2011) At the top of the world sits a lone region of shifting sea ice, bare islands, and strange creatures. For most of human history the Arctic remained inaccessible to all but the hardiest of peoples, keeping it relatively pristine and untouched. But today, the Arctic is arguably changing faster than anywhere else on Earth due to global climate change. Greenhouse gases from society have heated up parts of the Arctic over the past half-century by 4-5 degrees Fahrenheit, leading to a staggering decline in the Arctic sea ice. The large-scale changes suffered by the Arctic have created a new debate over conservation and exploitation, a debate currently represented by the protests of Greenpeace against oil company Cairn Energy, both of whom have been interviewed by mongabay.com (see below).


New record in global carbon emissions 'another wake-up call'

(05/31/2011) Global carbon emissions hit a new high last year proving once again that international political efforts, hampered by bickering, the blame-game, and tepidity, are failing to drive down the greenhouse gas emissions that are causing the planet to heat up. According to the International Energy Agency (IEA), following a slight fall in carbon dioxide emissions due to the economic downturn, emissions again rose to a new record level in 2010: 30.6 gigatons. This is a full 5 percent higher than the past record hit in 2008. The new record puts greater doubt on the international pledge of limiting the global average temperature rise to 2 degrees Celsius.


With pressure to drill, what should be saved in the Arctic?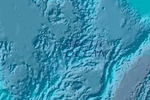 (04/27/2011) Two major threats face the Arctic: the first is global climate change, which is warming the Arctic twice as fast the global average; the second is industrial expansion into untouched areas. The oil industry is exploring new areas in the Arctic, which they could not have reached before without anthropogenic climate change melting the region's summer ice; but, of course, the Arctic wouldn't be warming without a hundred years of massive emissions from this very same industry, thus creating a positive feedback loop that is likely to wholly transform the Arctic.


Arctic sea ice maximum ties for lowest on record

(03/24/2011) Providing more data on how climate change is impacting the Arctic, the maximum extent of sea ice this year was tied with 2006 for the lowest on record. Maximum sea ice simply means the territory the sea ice covers at its greatest point before the seasonal melt begins.


15 conservation issues to watch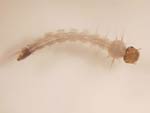 (03/14/2011) Deforestation, oil spills, coral acidification: these are just a few examples of ongoing, and well-researched, environmental changes that are imperiling the world's biodiversity. But what issues are on the horizon? At the end of 2010, experts outlined in Trends in Ecology & Evolution 15 issues that may impact conservation efforts this year and beyond, but are not yet widely known. These are issues you may never hear about it again or could dominate tomorrow's environmental headlines. "Our aim was to identify technological advances, environmental changes, novel ecological interactions and changes in society that could have substantial impacts on the conservation of biological diversity […] whether beneficial or detrimental," the authors write in the paper. Experts originally came up with 71 possible issues and then whittled it down to the 15 most important—and least known.


Melting ice sheets largest contributor to rising sea levels

(03/08/2011) Researchers expected the shrinking ice sheets of Antarctica and Greenland to eventually become the greatest contributor to the world's rising sea levels; they just didn't expect it to happen so quickly. A new study in Geophysical Research Letters has found that ice sheets have overtaken melting glaciers and ice caps.


Birnam Wood in the 21st Century: northern forest invading Arctic tundra as world warms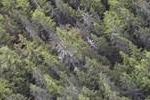 (03/07/2011) In Shakespeare's play Macbeth the forest of Birnam Wood fulfills a seemingly impossible prophecy by moving to surround the murderous king (the marching trees are helped, of course, by an army of axe-wielding camouflaged Scots). The Arctic tundra may soon feel much like the doomed Macbeth with an army of trees (and invading species) closing in. In a recent study, researchers found that climate change is likely to push the northern forests of the boreal into the Arctic tundra—a trend that is already being confirmed in Alaska.


Another low record for Arctic ice in January

(02/08/2011) The extent of ice cover in the Arctic for January was the lowest on record, following another record-low in December for that month, according to the National Snow and Ice Data Center (NSIDC).


Arctic fish catch vastly underreported (by hundreds of thousands of metric tons) for 5 decades

(02/07/2011) From 1950 to 2006 the United Nation Food and Agriculture Agency (FAO) estimated that 12,700 metric tons of fish were caught in the Arctic, giving the impression that the Arctic was a still-pristine ecosystem, remaining underexploited by the world's fisheries. However, a recent study by the University of British Colombia Fisheries Center and Department of Earth and Ocean Sciences throws cold water on this widespread belief. According to the study, published in Polar Biology, the total Arctic catch from 1950 to 2006 is likely to have been nearly a million metric tons, almost 75 times the FAO's official record.


Ringed and bearded seals to be listed as Threatened

(12/29/2010) The National Oceanic and Atmospheric Administration has proposed listing bearded and ringed seals as threatened under the Endangered Species Act. NOAA highlights the disappearance of arctic sea ice and reduced snow cover as the major threats to the species.


June was the 304th month in a row above average temperatures

(07/20/2010) Data released from the US's National Oceanic and Atmospheric Administration (NOAA) and the National Climatic Data Center shows that June 2010 was a record breaker. It was the warmest month of June globally since record-taking began in 1880 and it is the 304th month in a row that has been above the 20th Century average. The last month to fall below the average was February 1985: the month Nelson Mandela, who recently celebrated his 92nd birthday, rejected an offer of freedom from the then apartheid government.


Arctic ice hits lowest record for June

(07/14/2010) In June the average sea ice extent in the Arctic was the lowest on record for that month, according to the National Snow and Ice Data Center (NSIDC). Measured by satellites, the seasonal movements of Arctic ice have been tracked since 1979 with a dramatic decline seen over the last 30 years. This decline is linked by climatologists to climate change.


High Arctic species plummeting across the board, others Arctic residents on the rise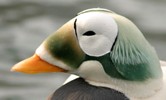 (03/18/2010) Between 1970 and 2004 species populations in the high Arctic have declined by 26 percent, according to the first report by the Arctic Species Trend Index (ASTI). While this may be a natural cycle, scientists are concerned that environmental impacts such as climate change are worsening natural population fluctuations in the high Arctic. Declining species include lemmings, red knot, and caribou. "Rapid changes to the Arctic's ecosystems will have consequences for the Arctic that will be felt globally. The Arctic is host to abundant and diverse wildlife populations, many of which migrate annually from all regions of the globe. This region acts as a critical component in the Earth's physical, chemical, and biological regulatory system," lead-author Louise McRae from the Zoological Society of London (ZSL) said in a press release.


NASA: 2009 second warmest year on record

(01/24/2010) According to NASA's Goddard Institute for Space Studies (GISS), last year was tied for the second warmest year on record after 2005, the warmest year on record. If just looking at the southern hemisphere, however, 2009 proved the warmest yet recorded since record-taking began in 1880. Overall 2009 tied a total of five other years—four from the 2000s—for the second warmest on record. But, researchers say what is most important was that the past decade, from January 1st 2000 to December 31st 2009, proved the warmest on record.


Caribou and reindeer population plunges 60 percent in three decades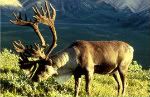 (06/14/2009) The first ever comprehensive survey of caribou worldwide (known as reindeer in Europe) has found that the species has suffered a staggering decline. Researchers from the University of Alberta discovered that the caribou population has fallen 60 percent in half as many years. The study published in Global Change Biology points to global warming and industrial development as the reasons behind the decline.


Oil and gas bonanza discovered in the Arctic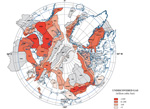 (05/28/2009) 30 percent of the world's undiscovered gas and 13 percent of its undiscovered oil is located north of the Arctic Circle, offering a potential bonanza for Russia, report researchers writing in the journal Science. Assessing natural resources around the North Pole, researchers from the United States Geological Survey (USGS) say the majority of undiscovered oil and gas will be found underwater on continental shelves, providing economic opportunities for countries with Arctic claims, including the U.S., Canada, Denmark/Greenland, Norway and Russia. The largest deposits of natural gas are expected in areas claimed by both Russia and Norway, whereas the most likely place for oil in the Arctic is in the Chukchi Sea, off northern Alaska.