News articles on archive

---
Mongabay.com news articles on archive in blog format. Updated regularly.





Tropical deforestation could disrupt rainfall globally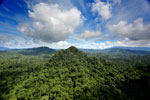 (12/18/2014) Large-scale deforestation in the tropics could drive significant and widespread shifts in rainfall distribution and temperatures, potentially affecting agriculture both locally and far from where forest loss is occurring, concludes a study published today in Nature Climate Change.


Jane Goodall: 5 reasons to have hope for the planet


(11/19/2014) Jane Goodall is not only arguably the most famous conservationist who ever lived, but also the most well-known and respected female scientist on the planet today. Her path to reach that stature is an unlikely as it is inspiring. Told to 'never give up' by her mother, Goodall set out in her 20s to pursue her childhood dream: to live with animals in Africa. By the time she was 26 she doing just this.


A nature photographer's dream: staff photographer for the Wildlife Conservation Society


(11/17/2014) Julie Larsen Maher has what many wildlife photographers would consider a dream job: staff photographer for the Wildlife Conservation Society (WCS), a non-profit that runs five zoos and aquariums in New York City as well as numerous site-based field programs in the U.S. and overseas. As staff photographer, Maher helps tell the stories behind WCS's conservation work, which ranges from veterinary procedures with Bronx Zoo animals to working with local communities in remote parts of Zambia to protect wildlife.


A path to becoming a conservation scientist


(09/05/2014) The path to finding a career often involves twists and turns. Serendipity is important — one rarely anticipates what small events, chance occurrences, and seeds of inspiration will spur decisions that lead to pursuing one job or another. For Zuzana Burivalova, a PhD candidate based at the Swiss Federal Institute of Technology in Zurich (ETH Zurich), the road to becoming a tropical forest ecologist began as a child in a small Czech Republic village with a foldout children's book about rainforests.


Helping the Amazon's 'Jaguar People' protect their culture and traditional wisdom


(02/11/2014) Tribes in the Amazon are increasingly exposed to the outside world by choice or circumstance. The fallout of outside contact has rarely been anything less than catastrophic, resulting in untold extinction of hundreds of tribes over the centuries. For ones that survived the devastation of introduced disease and conquest, the process of acculturation transformed once proud cultures into fragmented remnants, their self-sufficiency and social cohesion stripped away, left to struggle in a new world marked by poverty and external dependence


Powered by Google, high resolution forest map reveals massive deforestation worldwide


(11/14/2013) Researchers today released a long-awaited tool that reveals the extent of forest cover loss and gain on a global scale. Powered by Google's massive computing cloud, the interactive forest map establishes a new baseline for measuring deforestation and forest recovery across all of the world's countries, biomes, and forest types. The map has far-reaching implications for efforts to slow deforestation, which accounts for roughly ten percent of greenhouse gas emissions produced by human activities, according to the authors of the paper that describes the tool and details its first findings.


Gold mining in the Amazon rainforest surges 400%


(10/28/2013) The extent of gold mining in the Peruvian Amazon has surged 400 percent since 1999 due to rocketing gold prices, wreaking havoc on forests and devastating local rivers, finds a new study published in the Proceedings of the National Academy of Sciences (PNAS). The assessment, led by Greg Asner of the Carnegie Institution for Science, is based on a combination of satellite imagery, on-the-ground field surveys, and an advanced airplane-based sensor that can accurately measure the rainforest canopy and sub-canopy vegetation at a resolution of 1.1 meters (42 inches).


Scientists build app to automatically identify species based on their calls


(07/16/2013) New technology makes it possible to automatically identify species by their vocalizations. The platform, detailed in the current issue of the journal PeerJ, has been used at sites in Puerto Rico and Costa Rica to identify frogs, insects, birds, and monkeys. Many of the animals identified by the system are typically difficult to spot in their natural environment, but audio recordings of their calls reveal not only their presence but also their activity patterns.


Stand up paddleboarding in the Amazon for conservation


(07/09/2013) This week an international team is setting off on a unique journey, aiming to be the first to descend the Amazon River using inflatable Stand Up Paddle boards. The group, led by Dr. Mika Peck, a conservation biologist from the University of Sussex with years of work in Ecuador and Colombia, includes Brazilian and Colombian researchers as well as an indigenous community leader.


The Egyptian Vulture on the Balkans – a hopeful but perilous conservation story


(07/02/2013) "They look like humans: have bare skin, wrinkles, hairdos… Maybe that's why many people don't like them," says Dr. Stoyan Nikolov from the Bulgarian Society for the Protection of Birds about Egyptian vultures. Poisoned, electrocuted, shot, these rare and magnificent birds are the fastest disappearing raptors in Europe. The globally endangered species has become extinct in nine European countries in the past half a century. Dr Nikolov, the manager of an EU-funded conservation project along with more than 100 people on his team are working hard to make sure that the Egyptian vulture does not disappear from Bulgaria and Greece.


Why bioluminescent fungi glow in the dark


(06/13/2013) Aristotle (384–322 BC) reported a mysterious light, distinct from fire, emanating from decaying wood. Pliny the Elder (23–79 AD) mentioned feasting on a glowing, sweet fungus found on trees in France and, in the late fifteenth century, a Dutch consul gave accounts of Indonesian peoples using fungal fruits to illuminate forest pathways. Bioluminescent fungi have intrigued generations of observers, and a handful of scientists still carry that torch of curiosity, answering questions about how and why these mushrooms glow.


A Tale of Two Elephants: celebrating the lives and mourning the deaths of Cirrocumulus and Ngampit


(05/07/2013) On March 21st, the organization Save the Elephants posted on their Facebook page that two African elephants had been poached inside a nearby reserve: "Sad news from the north of Kenya. Usually the national reserves are safe havens for elephants, and they know it. But in the last two weeks two of our study animals have been shot inside the Buffalo Springs reserve. First an 18 year-old bull called Ngampit and then, yesterday, 23 year-old female called Cirrocumulus (from the Clouds family)."


'Suffering...without witnesses': over a quarter of a million people perished in Somali famine


(05/06/2013) A new report estimates that 258,000 people died in 2011 during a famine in Somalia, the worst of such events in 25 years and a number at least double the highest estimations during the crisis. Over half of the victims, around 133,000, were children five and under. The report, by the UN Food and Agricultural Organization (FAO), argues that the international community reacted too late and too little to stem the mass starvation brought on by government instability, conflict, high food prices, and failed rains, the last of which has been linked to climate change by some scientists.


All the world's rarest birds in one book: photo contest enlivens new guide


(05/06/2013) The World's Rarest Birds is an extraordinary bird book. 590 different bird species are classified as Endangered or Critically Endangered, with many species only existing in captivity. A new book, The World's Rarest Birds, catalogs all of these species. Each species is shown with remarkable color-photography and illustrations. Threats to species habitat are described, population estimates per species are given, and each species has a quick response (QR) code that takes the reader to a species-specific BirdLife International webpage. The book also covers 60 Data Deficient species. Data Deficient means that there exists little to no information on the relative abundance and distribution of the species.


Conservation without supervision: Peruvian community group creates and patrols its own protected area


(04/30/2013) When we think of conservation areas, many of us think of iconic National Parks overseen by uniformed government employees or wilderness areas purchased and run from afar by big-donor organizations like The Nature Conservancy, Wildlife Conservation Society, WWF, or Conservation International. But what happens to ecosystems and wildlife in areas where there's a total lack of government presence and no money coming in for its protection? This is the story of one rural Peruvian community that took conservation matters into their own hands, with a little help from a dedicated pair of primate researchers, in order to protect a high biodiversity cloud forest.


What if companies actually had to compensate society for environmental destruction?


(04/29/2013) The environment is a public good. We all share and depend on clean water, a stable atmosphere, and abundant biodiversity for survival, not to mention health and societal well-being. But under our current global economy, industries can often destroy and pollute the environment—degrading public health and communities—without paying adequate compensation to the public good. Economists call this process "externalizing costs," i.e. the cost of environmental degradation in many cases is borne by society, instead of the companies that cause it. A new report from TEEB (The Economics of Ecosystems and Biodiversity), conducted by Trucost, highlights the scale of the problem: unpriced natural capital (i.e. that which is not taken into account by the global market) was worth $7.3 trillion in 2009, equal to 13 percent of that year's global economic output.


Working to save the mystery antelope that's little bigger than a pet cat (photos)


(04/25/2013) Little is known about the silver dik-dik (Madoqua piacentinii) population that roams the dense coastal bushlands of eastern Africa, but experts are working to learn more about the mysterious species. Weighing little more than a domestic cat, the small antelopes are found in a long, narrow coastal strip spreading across 250 kilometers (155 miles) from Somalia's capital of Mogadishu north to the port town of Hobyo. This coastal strip is known as the Hobyo Grassland and Shrubland eco-region, according to the WWF.


The river of plenty: uncovering the secrets of the amazing Mekong


(04/23/2013) Home to giant catfish and stingrays, feeding over 60 million people, and with the largest abundance of freshwater fish in the world, the Mekong River, and its numerous tributaries, brings food, culture, and life to much of Southeast Asia. Despite this, little is known about the biodiversity and ecosystems of the Mekong, which is second only to the Amazon in terms of freshwater biodiversity. Meanwhile, the river is facing an existential crisis in the form of 77 proposed dams, while population growth, pollution, and development further imperil this understudied, but vast, ecosystem.


Saviors or villains: controversy erupts as New Zealand plans to drop poison over Critically Endangered frog habitat


(04/10/2013) New Zealand's Department of Conservation (DOC) is facing a backlash over plans to aerially drop a controversial poison, known as 1080, over the habitat of two endangered, prehistoric, and truly bizarre frog species, Archey's and Hochsetter's frogs, on Mount Moehau. Used in New Zealand to kill populations of invasive mammals, such as rats and the Australian long-tailed possum, 1080 has become an increasingly emotive issue in New Zealand, not just splitting the government and environmentalists, but environmental groups among themselves. Critics allege that the poison, for which there is no antidote, decimates local animals as well as invasives, while proponents say the drops are the best way to control invasive mammals that kill endangered species like birds and frogs and may spread bovine tuberculosis (TB).


An insidious threat to tropical forests: over-hunting endangers tree species in Asia and Africa


(04/04/2013) A fruit falls to the floor in a rainforest. It waits. And waits. Inside the fruit is a seed, and like most seeds in tropical forests, this one needs an animal—a good-sized animal—to move it to a new place where it can germinate and grow. But it may be waiting in vain. Hunting and poaching has decimated many mammal and bird populations across the tropics, and according to two new studies the loss of these important seed-disperser are imperiling the very nature of rainforests.


Domesticated bees do not replace declining wild insects as agricultural pollinators


(04/03/2013) Sprinkled with pollen, buzzing bees fly from one blossom to another, collecting sweet nectar from brilliantly colored flowers. Bees tend to symbolize the pollination process, but there are many wild insects that carry out the same function. Unfortunately, wild insect populations are in decline, and, according to a recent study, adding more honey bees may not be a viable solution.


By 2050 much of the Arctic could be green


(04/01/2013) Warming about twice as fast as the rest of the world, the Arctic is already undergoing massive upheavals from climate change: summer sea ice is thinning and vanishing, land based ice sheets are melting, and sea levels are rising. Now a new study in Nature Climate Change predicts that vegetation cover in the Arctic could expand by over 50 percent by 2050. Although increased vegetation would sequester additional carbon, this would be more-than-offset by the loss of the albedo effect, whereby sunlight bounces off white (snow and ice covered) parts of the Earth.


Humans killed over 10 percent of the world's bird species when they colonized the Pacific Islands


(03/25/2013) Around 4,000 years ago intrepid Polynesian seafarers made their way into an untamed wilderness: the far-flung Pacific Islands. Over a thousands or so years, they rowed from one island to another, stepping on shores never yet seen by humans. While this vast colonization brought about a new era of human history, it also ended the existence of well-over a thousand bird species according to a new study in the Proceedings of the National Academy of Sciences (PNAS).


Planet organic: achieving sustainable food security and environmental gains

(03/19/2013) The global farmland area certified organic has expanded more than threefold to 37 million hectares since 1999, according to new research conducted by the Worldwatch Institute. The Institute argues that organic farming has the potential to contribute to sustainable food security by improving nutrition intake and sustaining rural livelihoods, while reducing vulnerability to climate change and enhancing biodiversity.


Into the unknown mountains of Cambodia: rare birds, rice wine, and talk of tigers


(03/14/2013) Ringed with forested mountains forming the borders with Laos and Vietnam, the northeast corner of Cambodia has been an intriguing blank spot among my extensive travels through the country. Nestled up against this frontier is Virachey National Park, created in 1993. I began searching for a way to explore this area a couple of years ago, hoping to connect with conservation NGOs to get me into the park; no one seemed to know much about it. I learned that the area had been written off by these groups due to massive land concessions given to logging and rubber concerns. The World Bank abandoned its 8-year effort to create a management scheme for Virachey after the concessions were granted in 2007. A moratorium on the concessions is temporarily in place, but illegal logging incursions into the park continue.


Seeing the forest through the elephants: slaughtered elephants taking rainforest trees with them


(03/11/2013) Elephants are vanishing. The booming illegal ivory trade is decimating the world's largest land animal, but no place has been harder hit than the Congo basin and its forest elephants (Loxodonta cyclotis). The numbers are staggering: a single park in Gabon, Minkebe National Park, has seen 11,100 forest elephants killed in the last eight years; Okapi Faunal Reserve in the Democratic Republic of the Congo has lost 75 percent of its elephants in fifteen years; and a new study in PLoS ONE estimates that in total 60 percent of the world's forest elephants have been killed in the last decade alone. But what does that mean for the Congo forest?


Extinction warning: racing to save the little dodo from its cousin's fate


(03/04/2013) Sometime in the late 1600s the world's last dodo perished on the island of Mauritius. No one knows how it spent its final moments—rather in the grip of some invasive predator or simply fading away from loneliness—but with its passing came an icon of extinction, that final breath passed by the last of its kind. The dodo, a giant flightless pigeon, was a marvel of the animal world: now another island ground pigeon, known as the little dodo, is facing its namesake's fate. Found only in Samoa, composed of ten islands, the bird has many names: the tooth-billed pigeon, the Manumea (local name), and Didunculus ("little dodo") strigirostris, which lead one scientist to Christen it the Dodlet. But according to recent surveys without rapid action the Dodlet may soon be as extinct as the dodo.


Scientists: stop treating population growth as a 'given' and empower women


(02/27/2013) Climate change, biodiversity loss, resource depletion, water scarcity, and land issues: almost all of the world's environmental problems are underpinned by too many people inhabiting a finite planet. A new study in the Proceedings of the Royal Society B warns that overpopulation—combined with over-consumption—is threatening to push the entire globe into "a collapse of global civilization." But cultural changes, especially more empowerment of women and access to contraceptives, may hold the key to reducing population growth and eventual sustainability.


Warlords, sorcery, and wildlife: an environmental artist ventures into the Congo


(02/25/2013) Last year, Roger Peet, an American artist, traveled to the Democratic Republic of Congo (DRC) to visit one of the world's most remote and wild forests. Peet spent three months in a region that is largely unknown to the outside world, but where a group of conservationists, headed by Terese and John Hart, are working diligently to create a new national park, known as Lomami. Here, the printmaker met a local warlord, discovered a downed plane, and designed a tomb for a wildlife ranger killed by disease, in addition to seeing some of the region's astounding wildlife. Notably, the burgeoning Lomami National Park is home to the world's newest monkey species, only announced by scientists last September.


Jaguars, tapirs, oh my!: Amazon explorer films shocking wildlife bonanza in threatened forest


(02/19/2013) Watching a new video by Amazon explorer, Paul Rosolie, one feels transported into a hidden world of stalking jaguars, heavyweight tapirs, and daylight-wandering giant armadillos. This is the Amazon as one imagines it as a child: still full of wild things. In just four weeks at a single colpa (or clay lick where mammals and birds gather) on the lower Las Piedras River, Rosolie and his team captured 30 Amazonian species on video, including seven imperiled species. However, the very spot Rosolie and his team filmed is under threat: the lower Las Piedras River is being infiltrated by loggers, miners, and farmers following the construction of the Trans-Amazon highway.


Pity the pangolin: little-known mammal most common victim of the wildlife trade


(02/11/2013) Last year tens-of-thousands of elephants and hundreds of rhinos were butchered to feed the growing appetite of the illegal wildlife trade. This black market, largely centered in East Asia, also devoured tigers, sharks, leopards, turtles, snakes, and hundreds of other animals. Estimated at $19 billion annually, the booming trade has periodically captured global media attention, even receiving a high-profile speech by U.S. Secretary of State, Hillary Clinton, last year. But the biggest mammal victim of the wildlife trade is not elephants, rhinos, or tigers, but an animal that receives little notice and even less press: the pangolin. If that name doesn't ring a bell, you're not alone.


Asian bear farming: breaking the cycle of exploitation (warning: graphic images)


(01/31/2013) In the forests of Asia, bears are being captured. These captives will be sent to bear farms, most unregulated and illegal, where they will be kept alive in a small cage, locked away for life. Their bodies will be used as renewable natural resources, from which profit will be made through the extraction of internal organs and fluids. By surgically inserting a permanent catheter into the bears' gall bladders, "farmers" extract several ounces of their bile. In a cycle of exploitation across east Asia, traditional medicine shops receive these daily shipments of bear bile products, while consumers support the industry through the purchase of these products, sustaining a supply-and-demand chain that puts more and more bears in cages as wild populations dwindle.


Controversial research outlines physics behind how forests may bring rain


(01/30/2013) It took over two-and-a-half-years for the journal Atmospheric Chemistry and Physics to finally accept a paper outlining a new meteorological hypothesis in which condensation, not temperature, drives winds. If proven correct, the hypothesis could have massive ramifications on global policy—not to mention meteorology—as essentially the hypothesis means that the world's forest play a major role in driving precipitation from the coast into a continent's interior. The theory, known as the biotic pump, was first developed in 2006 by two Russian scientists, Victor Gorshkov and Anastassia Makarieva of the St. Petersburg Nuclear Physics, but the two have faced major pushback and delays in their attempt to put the theory before the greater scientific community.


Beyond the resorts: traveling the real and wild Dominican Republic (photos)


(01/29/2013) For its stunning variety of ecosystems, the Dominican Republic is like a continent squished into half an island. Lowland rainforests, cloud forests, pine forests, dry forests, mangroves, savannah, coastal lagoons, salt lakes, a rift valley, karst land formations, four mountain ranges—including the highest mountain in the Caribbean—and not to mention some of the best beaches, snorkeling, and scuba diving in the hemisphere can all be reached within just a few hours drive of the capital, Santo Domingo. Yet, bizarrely, most tourists who visit the Dominican Republic never venture out of their all-inclusive resort, missing out on some of the most stunning landscapes—and accessible wildlife viewing—in the Caribbean.


Fish unable to pass through dams in U.S. presents 'cautionary tale' for developing world

(01/17/2013) Dams create a largely impenetrable barrier for fish even when the dams were installed with specially-built passages, according to a new study in Conservation Letters. The scientists found that migrating fish largely failed to use the passages in the U.S., resulting in far fewer moving through the state-of-the-art hydroelectric dams than had been promised. The researchers say that their findings are a "cautionary tale" for developing nations.


Bloodsucking flies help scientists identify rare, hard-to-find mammals


(01/16/2013) Last year scientists released a study that is likely to revolutionize how conservationists track elusive species. Researchers extracted the recently sucked blood of terrestrial leeches in Vietnam's remote Annamite Mountains and looked at the DNA of what they'd been feeding on: remarkably researchers were able to identify a number of endangered and rarely-seen mammals. In fact two of the species gleaned from these blood-meals had been discovered by scientists as late as the 1990s. In the past, trying to find rare and shy jungle animals required many man hours and a lot of funding. While the increasing use of remote camera traps has allowed scientists to expand their search, DNA sampling from leeches could be the next big step in simplifying (and cheapening) the quest for tracking the world's mammals.


Paradigm shift needed to avert global environmental collapse, according to author of new book The Blueprint: Averting Global Collapse


(01/10/2013) Global strategist, trained educator, and international lecturer Daniel Rirdan set out to create a plan addressing the future of our planet. His book The Blueprint: Averting Global Collapse, published this year, does just that. "It has been a sixty hour a week routine," Rirdan told mongabay.com in a recent interview. "Basically, I would wake up with the burden of the world on my shoulders and go to sleep with it. It went on like this for eighteen months." It becomes apparent when reading The Blueprint that it was indeed a monumental undertaking.


Mercury hurts birds and people: what we can learn from studying our feathered friends


(01/07/2013) Birds aren't that different from people. We learn from our parents, just like zebra finches learn songs from their fathers. We are active and noisy during the day, like birds, and we can also be territorial. Also like birds, we try to attract mates through colorful displays and beautiful songs. Birds are sensitive to pollution in their environment just like we are: harmful elements such as mercury wreak similar havoc on human and bird biology alike. Because our species share so many attributes, studying birds illustrates the connections between them and us.


Advanced technology reveals massive tree die-off in remote, unexplored parts of the Amazon


(12/12/2012) Severe drought conditions in 2010 appear to have substantially increased tree mortality in the Western Amazon, a region thought largely immune from the worst effects of changes occurring in other parts of the world's largest rainforest, reported research presented last week at the fall meeting of the American Geophysical Union (AGU). The findings suggest that the Amazon may face higher-the-expected vulnerability to climate change, potentially undercutting its ability to help mitigate greenhouse gas emissions by absorbing carbon dioxide through faster growth.


Uncontacted tribes still exist, but extinction threat looms


(12/11/2012) The world is more interconnected than ever. Globally, there are six billion cell phone subscribers and 900 million Facebook users. Nearly 32 million people follow Lady Gaga on Twitter. Given this content it may seem hard to believe that there remain people who have never had contact with the outside world. Yet such people do exist today. Most of them live in the most remote parts of the world's wildest forests. One of this year's best paperback books takes a close look at one uncontacted group — the Arrow People of the Brazilian Amazon. Written by veteran journalist Scott Wallace, The Unconquered is a gripping first-person account of a journey to learn more about this little-known tribe.


Dams are rapidly damning the Amazon

(12/08/2012) Dam-builders seeking to unlock the hydroelectric potential of the Amazon are putting the world's mightiest river and rainforest at risk, suggests a new assessment that charts the rapid expansion of dams in the region.


Global decline of big trees in old-growth forests worrying, argue scientists

(12/06/2012) The decline of large trees is putting biodiversity and forest health at risk globally, warn researchers writing in the journal Science.


Deforestation rate falls across Amazon rainforest countries


(12/06/2012) The average annual rate of deforestation across Amazon rainforest countries dropped sharply in the second half of the 2000s, reports a comprehensive new assessment of the region's forest cover and drivers of deforestation. While the drop in deforestation in the Brazilian Amazon has been widely reported, several other Amazon countries saw their rates of forest loss drop as well, according to the report, which was published by a coalition of 11 Latin American civil society groups and research institutions that form the Amazonian Network of Georeferenced Socio-Environmental Information (RAISG).


Forests, farming, and sprawl: the struggle over land in an Amazonian metropolis


(12/04/2012) The city of Parauapebas, Brazil is booming: built over the remains of the Amazon rainforest, the metropolis has grown 75-fold in less than 25 years, from 2,000 people upwards of 150,000. But little time for urban planning and both a spatial and mental distance from the federal government has created a frontier town where small-scale farmers struggle to survive against racing sprawl, legal and illegal mining, and a lack of investment in environmental protection. Forests, biodiversity, and subsistence farmers have all suffered under the battle for land. In this, Parauapebas may represent a microcosm both of Brazil's ongoing problems (social inequality, environmental degradation, and deforestation) and opportunity (poverty alleviation, reforestation, and environmental enforcement).


Jeff Corwin talks sharks


(12/04/2012) Sharks are among the most feared of all the world's predators, yet humans kill tens of millions of sharks for every person who falls victim to shark attack. Part of our fear stems from lack of understanding. A new eBook however tries to change that. Jeff Corwin, an Emmy Award Winning TV host, has this week released Jeff's Explorer Series: SHARKS, the first of a new eBook series, which Corwin likens to the 21st century version of an encyclopedia. The eBook is rich with video, images, and text. It is narrated by Corwin.


Africa's great savannahs may be more endangered than the world's rainforests


(12/04/2012) Few of the world's ecosystems are more iconic than Africa's sprawling savannahs home to elephants, giraffes, rhinos, and the undisputed king of the animal kingdom: lions. This wild realm, where megafauna still roam in abundance, has inspired everyone from Ernest Hemingway to Karen Blixen, and David Livingstone to Theodore Roosevelt. Today it is the heart of Africa's wildlife tourism and includes staunch defenders such as Richard Leakey, Michael Fay, and the Jouberts. Despite this, the ecosystem has received less media attention than imperiled ecosystems like rainforests. But a ground-breaking study in Biodiversity Conservation finds that 75 percent of these large-scale intact grasslands have been lost, at least from the lion's point of view.


Tropical deforestation emissions were 3 billion tons/yr from 2000-2005

(12/03/2012) Two prominent groups of researchers have reached a consensus estimate for emissions from tropical deforestation between 2000 and 2005.


Organic farming keeps carbon out of the atmosphere


(11/28/2012) With the worst effects of climate change, we are seeing how pollution hurts both human health and the environment but there is good news: a new study shows that organic farming stores more greenhouse gases in the soil than non-organic farming. By switching to organic methods, many farmers across the globe may be helping to solve the climate crisis at the same time as they improve soil quality and avoid the use of pesticides.


Could marine cloud machines cool the planet?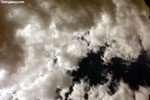 (11/26/2012) In 1990, British cloud physicist John Latham published a paper arguing he could cool global climate by brightening clouds over the ocean. Most colleagues ignored the paper, titled 'Control global warming?'—probably because this thing called global warming was not yet a hot topic. Now, more than two decades later, Latham continues to develop what has become one of the most promising and controversial ideas in climate control. 'Marine cloud brightening' might sound benign, but hairs rise when it's called 'geoengineering.'


Could rebuilding global fisheries save hundreds of billions of dollars?


(11/26/2012) Global fisheries are gutting the world economy by US$13 billion annually, according to an economic analysis published July 13 in the journal PLoS ONE. National subsidies that encourage overfishing cause the most losses, the analysis claims. However, researchers believe that allowing fish stocks to rebuild and making fishing more efficient could reverse these losses, leading to net gains of US$600 to US$1,400 billion within 50 years. Such savings won't come cheaply, the analysis suggests. Rebuilding fisheries worldwide could cost US$130 to US$292 billion, the researchers estimate. Most of the cost would go toward retraining or retiring nearly half of the world's 35 million fisheries workers.


Endangered muriqui monkeys in Brazil full of surprises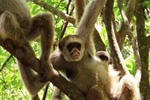 (11/26/2012) On paper, the northern muriquis (Brachyteles hypoxanthus) look like a conservation comeback story. Three decades ago, only 60 of the gentle, tree-dwelling primates lived in a fragment of the Atlantic Forest along the eastern coast of Brazil. Now there are more than 300. But numbers don't tell the whole story, according to anthropologist Karen Strier and theoretical ecologist Anthony Ives of the University of Wisconsin, Madison. The pair analyzed 28 years of data on the demographics of the muriquis, one of the longest studies of its kind. They found surprising patterns about birth and death rates, sex ratios, and even how often the monkeys venture out of their trees. These findings raise questions about the muriquis' long-term survival and how best to protect them, the scientists wrote in the Sept 17 issue of PLoS ONE.


Forests worldwide near tipping-point from drought


(11/23/2012) Forests worldwide are at 'equally high risk' to die-off from drought conditions, warns a new study published this week in the journal Nature. The study, conducted by an international team of scientists, assessed the specific physiological effects of drought on 226 tree species at 81 sites in different biomes around the world. It found that 70 percent of the species sampled are particularly vulnerable to reduction in water availability. With drought conditions increasing around the globe due to climate change and deforestation, the research suggests large swathes of the world's forests — and the services they afford — may be approaching a tipping point.


Wolves, mole rats, and nyala: the struggle to conserve Ethiopia's highlands


(11/20/2012) There is a place in the world where wolves live almost entirely off mountain rodents, lions dwell in forests, and freshwater rolls downstream to 12 million people, but the place—Ethiopia's Bale Mountains National Park—remains imperiled by a lack of legal boundaries and encroachment by a growing human population. "Much of the land in Africa above 3,000 meters has been altered or degraded to the point where it isn't able to perform most of the ecosystem functions that it is designed to do. Bale, although under threat and already impacted to a degree by anthropogenic activities, is still able to perform its most important ecosystem functions, and as such ranks among only a handful of representative alpine ecosystems in Africa."


World Bank: 4 degrees Celsius warming would be miserable


(11/20/2012) A new report by the World Bank paints a bleak picture of life on Earth in 80 years: global temperatures have risen by 4 degrees Celsius spurring rapidly rising sea levels and devastating droughts. Global agriculture is under constant threat; economies have been hampered; coastal cities are repeatedly flooded; coral reefs are dissolving from ocean acidification; and species worldwide are vanishing. This, according to the World Bank, is where we are headed even if all of the world's nations meet their pledges on cutting greenhouse gas emissions. However, the report also notes that with swift, aggressive action it's still possible to ensure that global temperatures don't rise above 4 degrees Celsius.


Great apes suffer mid-life crisis too


(11/19/2012) Homo sapiens are not alone in experiencing a dip in happiness during middle age (often referred to as a mid-life crisis) since great apes suffer the same according to new research in the Proceedings of the National Academy of Sciences (PNAS). A new study of over 500 great apes (336 chimpanzees and 172 orangutans) found that well-being patterns in primates are similar to those experience by humans. This doesn't mean that middle age apes seek out the sportiest trees or hit-on younger apes inappropriately, but rather that their well-being starts high in youth, dips in middle age, and rises again in old age.


'The ivory trade is like drug trafficking' (warning graphic images)


(11/05/2012) For the past five years, Spanish biologist Luis Arranz has been the director of Garamba National Park, in the Democratic Republic of Congo (DRC). Arranz and a team of nearly 240 people, 140 guards among them, work to protect a vast area of about 5,000 square kilometers (1,930 square miles) of virgin forest, home to a population of more than 2.300 elephants that are facing a new and more powerful enemy. The guards are encountering not only bigger groups of poachers, but with ever more sophisticated weapons. According to Arranz, armed groups such as the Lord's Resistance Army from Uganda are now killing elephants for their ivory.


Above the ocean: saving the world's most threatened birds


(11/01/2012) A life on the ocean is a perilous one for any bird. They must expend energy staying aloft for thousands of miles and learn to be marathon swimmers; they must seek food beneath treacherous waves and brave the world's most extreme climates; they must navigate the perils both of an unforgiving sea and far-flung islands. Yet seabirds, which includes 346 global species that depend on marine ecosystems, have evolved numerous strategies and complex life histories to deal with the challenges of the sea successfully, and they have been doing so since the dinosaur's last stand. Today, despite such a track record, no other bird family is more threatened; yet it's not the wild, unpredictable sea that endangers them, but pervasive human impacts.


Will we need to pull carbon out of the atmosphere to save ourselves?


(10/17/2012) This year saw the Arctic sea ice extent fall to a new and shocking low, while the U.S. experienced it warmest month ever on record (July), beating even Dust Bowl temperatures. Meanwhile, a flood of new research has convincingly connected a rise in extreme weather events, especially droughts and heatwaves, to global climate change, and a recent report by the DARA Group and Climate Vulnerability Forum finds that climate change contributes to around 400,000 deaths a year and costs the world 1.6 percent of its GDP, or $1.2 trillion. All this and global temperatures have only risen about 0.8 degrees Celsius (1.44 degrees Fahrenheit) since the early Twentieth Century. Scientists predict that temperatures could rise between 1.1 degrees Celsius (2 degrees Fahrenheit) to a staggering 6.4 degrees Celsius (11.5 degrees Fahrenheit) by the end of the century.


Appreciating elephant individuality: a new approach to preventing conflicts with humans


(10/09/2012) To prevent conflicts between humans and elephants in developed areas, a new study shows there is much to learn from analyzing Asian elephant behavior at the individual level as opposed to population studies. Researchers have traditionally interpreted elephant behavior at the population level, looking for behavior patterns among elephants of similar ages, group sizes, and genders. Today, field researchers in India are studying elephant behavior at the individual level. Their goal is to appreciate the idiosyncrasies of individual elephants in the hopes of predicting their behavior. Nishant Srinivasaiah, of the Tata Institute of Fundamental Research and lead author of the study, told mongabay.com that it is vital "to get to know our elephants more intimately than ever before and, more importantly, to shift our focus from a population to include its individuals as well."


Penguins face a slippery future


(09/26/2012) Penguins have spent years fooling us. With their image seemingly every where we turn—entertaining us in animated films, awing us in documentaries, and winking at us in commercials—they have made most of us believe they are doing just fine; the penguin's charming demeanor has lulled us into complacency about their fate. But penguin populations are facing historic declines even as their popularity in human society rises. Overfishing is decimating some of their prey species, climate change is shifting their resources and imperiling their habitat, meanwhile pollution, such as oil spills, are putting even healthy colonies at risk. Now, a young organization, the Global Penguin Society (GPS), is working to save all of the world's 18 penguin species by working with scientists, governments, and local communities.


Conflict and perseverance: rehabilitating a forgotten park in the Congo


(09/19/2012) Zebra racing across the yellow-green savannah is an iconic image for Africa, but imagine you're seeing this not in Kenya or South Africa, but in the Democratic Republic of Congo (DRC). Welcome to Upemba National Park: once a jewel in the African wildlife crown, this protected area has been decimated by civil war. Now, a new bold initiative by the Frankfurt Zoological Society (FZS), dubbed Forgotten Parks, is working to rehabilitate Upemba after not only decades of conflict but also poaching, neglect, and severe poverty.


Learning to live with elephants in Malaysia


(09/18/2012) Humans and elephants have a lot in common: both are highly intelligent, intensely social, and both are capable of having a massive impact on their local environments. Given their similarities, it might not be surprising that elephants and human have often run afoul of one another. Conflict between these two great species has probably been going on for thousands of years, but as human populations have grown dramatically, elephant populations have been crippled and forced into smaller-and-smaller pockets. No-where is this more true than in Southeast Asia.


Private reserve safeguards newly discovered frogs in Ecuadorian cloud forest


(08/28/2012) Although it covers only 430 hectares (1,063 acres) of the little-known Chocó forest in Ecuador, the private reserve las Gralarias in Ecuador is home to an incredible explosion of life. Long known as a birder's paradise, the Reserva las Gralarias is now making a name for itself as a hotspot for new and endangered amphibians, as well as hundreds of stunning species of butterfly and moth. This is because the reserve is set in the perfect place for evolution to run wild: cloud forest spanning vast elevational shifts. "The pacific slope cloud forests [...] are among the most endangered habitats in the world," explains Reserva las Gralarias' founder, Jane Lyons, in a recent interview with mongabay.com.


Elephant ancestors and Africa's Bigfoot: new initiative works to preserve a continent's wildest tales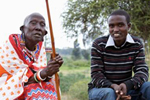 (08/20/2012) Paula Kahumbu, the Executive Director of WildlifeDirect and a 2011 National Geographic Emerging Explorer, is on a mission to reconnect young Africans with the natural world through storytelling. In a new initiative dubbed Africa's Wildest Stories, Kahumbu and others are recording the wit and wisdom of African elders in Kenya as they share their love of nature and the way in which Africans, for millennia, have co-existed with their environment and its astounding wildlife.


Turning gorilla poachers into conservationists in the Congo [warning: graphic photos]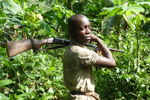 (08/13/2012) Although founded only four years ago, Endangered Species International-Congo, has ambitious plans to protect dwindling Western gorilla populations and aid local people in the Republic of the Congo. The organization, an offshoot of Endangered Species International (ESI), has been spending the last few years studying the bushmeat trade in Pointe-Noire, the country's second largest city, and developing plans for turning hunters into conservationists.


Extreme heatwaves 50 to 100 times more likely due to climate change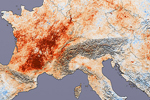 (08/05/2012) A recent rise in deadly, debilitating, and expensive heatwaves was caused by climate change, argues a new statistical analysis published in the Proceedings of the National Academy of Sciences (PNAS). Climatologists found that extreme heatwaves have increased by at least 50 times during the last 30 years. The researchers, including James Hansen of NASA, conclude that climate change is the only explanation for such a statistical jump.


Saving 'Avatar Grove': the battle to preserve old-growth forests in British Columbia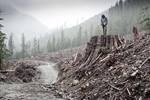 (07/23/2012) A picture is worth a thousand words: this common adage comes instantly to mind when viewing T.J. Watt's unforgettable photos of lost trees. For years, Watt has been photographing the beauty of Vancouver Island's ancient temperate rainforests, and documenting their loss to clearcut logging. The photographer and environmental activist recently helped co-found the Ancient Forest Alliance (AFA), a group devoted to saving the island's and British Columbia's (BC) last old-growth while working with the logging industry to adopt sustainable practices. This February the organization succeeded in saving Avatar Grove—which was only discovered in 2009—from being clearcut. The grove, a rare stand of massive and ancient trees named after the popular eco science-fiction movie, has become a popular tourist destination, providing a new economic incentive for communities to protect rather than cut Canada's last great forests.


Forgotten species: the overlooked Sumatran striped rabbit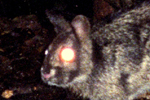 (06/28/2012) When you read the words 'Sumatra' and 'Endangered Species' in the same sentence there is a 99 percent chance that you will be reading about one of four animals: orangutans, tigers, elephants, or rhinos. These big four of Sumatra have become the rallying cry to save the island's ever-dwindling forests. This is not surprising, given that these species include some of the world's most publicly beloved animals and, in addition, they are all considered Critically Endangered by the IUCN Red List. But by dominating the headlines in Sumatra's deforestation crisis, these four species often overshadow the thousands of other species found on the island, many of which also face extinction. In fact when you read the words 'Sumatra' and 'Endangered Species' you will almost certainly not be reading about the Sumatran striped rabbit.


'Time pollution': loss of predators pushes nocturnal fish to take advantage of the day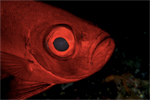 (06/25/2012) Nocturnal fish—which sport big eyes for improved night vision—are taking back the day in the coral reefs of the Tabuaeran Atoll, according to a new study in the open-access journal PLoS ONE. Overfishing has plundered the Pacific atoll of many of its notable predators, including sharks and barracudas, causing ripple effects through the ecosystem. One of these emerging changes appears to be that with less fear of being eaten, nocturnal fish are increasingly venturing out during the day.


Forgotten Species: the wonder-inducing giant clam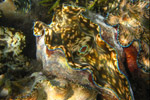 (06/11/2012) The first time I ever saw a giant clam was at a ride in Walt Disney World's Magic Kingdom. My family and I piled into the Nautilus submersible at the 20,000 Leagues Under the Sea: Submarine Voyage and descended into the playtime depths. While we saw sea turtles, sharks, lobsters, mermaids, and even a sea monster, the creature that lingered in my mind most was the giant clam, raising and closing its pearly shell in the weedy abyss. Of course, none of these aquatic wonders were real—they were animatronics—but to a child with a vivid imagination they stirred within me the deep mystery of the boundless ocean, and none more so than that monstrous clam with its gaping maw.


Scientists: if we don't act now we're screwed


(06/07/2012) Scientists warn that the Earth may be reaching a planetary tipping point due to a unsustainable human pressures, while the UN releases a new report that finds global society has made significant progress on only four environmental issues out of ninety in the last twenty years. Climate change, overpopulation, overconsumption, and ecosystem destruction could lead to a tipping point that causes planetary collapse, according to a new paper in Nature by 22 scientists. The collapse may lead to a new planetary state that scientists say will be far harsher for human well-being, let alone survival.


Want to stop climate change: buy fossil fuel deposits


(06/07/2012) Governments, NGOs, and others fighting climate change should consider buying coal and oil deposits—not to exploit them, but to keep them from being exploited, according to a bold new policy paper in the Journal of Political Economy. Economist Bard Harstad with the Kellogg School of Management argues that climate coalitions could quickly slash carbon emissions by purchasing and conserving marginal fossil fuel deposits, a strategy that would solve the current problem of carbon leakage, i.e. when cutting emissions in one place pushes others to burn more elsewhere. Given that carbon emissions rose to a new record last year—31.6 gigatons—and carbon has hit 400 parts per million (ppm) in the atmosphere for the first time in at least 800,000 years, Harstad's analysis comes at a time when scientists are warning that urgent and bold action is needed to mitigate global climate change before it becomes irreversible.


Can loggers be conservationists?


(05/10/2012) Last year researchers took the first ever publicly-released video of an African golden cat (Profelis aurata) in a Gabon rainforest. This beautiful, but elusive, feline was filmed sitting docilely for the camera and chasing a bat. The least-known of Africa's wild cat species, the African golden cat has been difficult to study because it makes its home deep in the Congo rainforest. However, researchers didn't capture the cat on video in an untrammeled, pristine forest, but in a well-managed logging concession by Precious Woods Inc., where scientist's cameras also photographed gorillas, elephants, leopards, and duikers.


Exploring Asia's lost world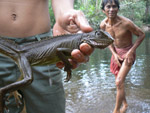 (05/03/2012) Abandoned by NGOs and the World Bank, carved out for rubber plantations and mining by the Cambodian government, spiraling into a chaos of poaching and illegal logging, and full of endangered species and never-explored places, Virachey National Park may be the world's greatest park that has been written off by the international community. But a new book by explorer and PhD student, Greg McCann, hopes to change that. Entitled Called Away by a Mountain Spirit: Journey to the Green Corridor, the book highlights expeditions by McCann into parts of Virachey that have rarely been seen by outsiders and have never been explored scientifically, including rare grasslands that once housed herds of Asian elephants, guar, and Sambar deer, before poachers drove them into hiding, and faraway mountains with rumors of tigers and mainland Javan rhinos.


High-tech hell: new documentary brings Africa's e-waste slum to life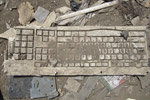 (04/30/2012) Shirtless boys rapidly pull the computer apart, discarding bits and pieces, until they expose the wires, yank them out, and toss them into a fire. Acrid, toxic smoke blooms as the boys prod the wires and the fire strips the plastic around the wires, leaving the sought-after copper. Welcome, to Agbogbloshie, where your technology goes to die. A new film e-wasteland captures the horrors of the world's largest e-waste slum through surreal and staggering images. Shot over three weeks by one-man guerrilla filmmaker, David Fedele, e-wasteland is an entirely visual experience without dialogue or voiceover.


Does the Tasmanian tiger exist? Is the saola extinct? Ask the leeches


(04/30/2012) The use of remote camera traps, which photograph animals as they pass, has revolutionized research on endangered and cryptic species. The tool has even allowed scientists to document animals new to science or feared extinct. But as important as camera traps have become, they are still prohibitively expensive for many conservationists and require many grueling hours in remote forests. A new paper in Current Biology, however, announces an incredibly innovative and cheaper way of recording rare mammals: seek out the leeches that feed on them. The research found that the presence of mammals, at least, can be determined by testing the victim's blood for DNA stored in the leech.


Researchers recreate bee collapse with pesticide-laced corn syrup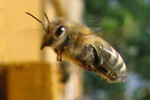 (04/05/2012) Scientists with the Harvard School of Public Health (HSPH) have re-created the mysterious Colony Collapse Disorder in several honeybee hives simply by giving them small doses of a popular pesticide, imidacloprid. Bee populations have been dying mysteriously throughout North America and Europe since 2006, but the cause behind the decline, known as Colony Collapse Disorder, has eluded scientists. However, coming on the heels of two studies published last week in Science that linked bee declines to neonicotinoid pesticides, of which imidacloprid is one, the new study adds more evidence that the major player behind Colony Collapse Disorder is not disease, or mites, but pesticides that began to be widely used in the 1990s.


Oceans heating up for over 100 years

(04/02/2012) In 1872 the HMS Challenger pulled out from Portsmouth, England to begin an unprecedented scientific expedition of the world's oceans. During its over three year journey the HMS Challenger not only collected thousands of new species and sounded unknown ocean depths, but also took hundreds of temperature readings—data which is now proving invaluable to our understanding of climate change.


Beyond Bigfoot: the science of cryptozoology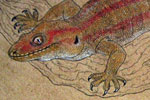 (03/26/2012) Anyone who doubts cryptozoology, which in Greek means the "study of hidden animals," should remember the many lessons of the past 110 years: the mountain gorilla (discovered in 1902), the colossal squid (discovered in 1925, but a full specimen not caught until 1981), and the saola (discovered in 1992) to name a few. Every year, almost 20,000 new species are described by the world's scientists, and a new book by Dr. Karl Shuker, The Encycloapedia of New and Rediscovered Animals, highlights some of the most incredible and notable new animals uncovered during the past century.


Gold mining in the Peruvian Amazon: a view from the ground


(03/15/2012) On the back of a partially functioning motorcycle I fly down miles of winding footpath at high-speed through the dense Amazon rainforest, the driver never able to see more than several feet ahead. Myriads of bizarre creatures lie camouflaged amongst the dense vines and lush foliage; flocks of parrots fly overhead in rainbows of color; a moss-covered three-toed sloth dangles from an overhanging branch; a troop of red howler monkeys rumble continuously in the background; leafcutter ants form miles of crawling highways across the forest floor. Even the hot, wet air feels alive.


New meteorological theory argues that the world's forests are rainmakers


(02/01/2012) New, radical theories in science often take time to be accepted, especially those that directly challenge longstanding ideas, contemporary policy or cultural norms. The fact that the Earth revolves around the sun, and not vice-versa, took centuries to gain widespread scientific and public acceptance. While Darwin's theory of evolution was quickly grasped by biologists, portions of the public today, especially in places like the U.S., still disbelieve. Currently, the near total consensus by climatologists that human activities are warming the Earth continues to be challenged by outsiders. Whether or not the biotic pump theory will one day fall into this grouping remains to be seen. First published in 2007 by two Russian physicists, Victor Gorshkov and Anastassia Makarieva, the still little-known biotic pump theory postulates that forests are the driving force behind precipitation over land masses.


Forgotten species: the wild jungle cattle called banteng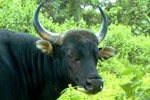 (01/31/2012) The word "cattle," for most of us, is the antithesis of exotic; it's familiar like a family member one's happy enough to ignore, but doesn't really mind having around. Think for a moment of the names: cattle, cow, bovine...likely they make many of us think more of the animals' byproducts than the creatures themselves—i.e. milk, butter, ice cream or steak—as if they were an automated food factory and not living beings. But if we expand our minds a bit further, "cattle" may bring up thoughts of cowboys, Texas, herds pounding the dust, or merely grazing dully in the pasture. But none of these titles, no matter how far we pursue them, conjure up images of steamy tropical rainforest or gravely imperiled species. A cow may be beautiful in its own domesticated sort-of-way, but there is nothing wild in it, nothing enchanting. However like most generalizations, this idea of cattle falls to pieces when one encounters, whether in literature or life, the banteng.


Unsung heroes: the life of a wildlife ranger in the Congo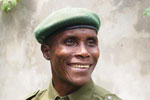 (11/01/2011) The effort to save wildlife from destruction worldwide has many heroes. Some receive accolades for their work, but others live in obscurity, doing good—sometimes even dangerous—work everyday with little recognition. These are not scientists or big-name conservationists, but wildlife rangers, NGO staff members, and low level officials. One of these conservation heroes is Bunda Bokitsi, chief guard of the Etate Patrol Post for Salonga National Park in the Democratic Republic of the Congo. In a nation known for a prolonged civil war, desperate poverty, and corruption—as well as an astounding natural heritage—Bunda Bokitsi works everyday to secure Salonga National Park from poachers, bushmeat hunters, and trappers.


Sober up: world running out of time to keep planet from over-heating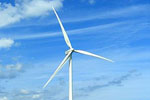 (10/24/2011) If governments are to keep the pledge they made in Copenhagen to limit global warming within the 'safe range' of two degrees Celsius, they are running out of time, according to two sobering papers from Nature. One of the studies finds that if the world is to have a 66 percent chance of staying below a rise of two degrees Celsius, greenhouse gas emissions would need to peak in less than a decade and fall quickly thereafter. The other study predicts that pats of Europe, Asia, North Africa and Canada could see a rise beyond two degrees Celsius within just twenty years.


Loving the tapir: pioneering conservation for South America's biggest animal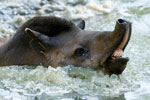 (09/11/2011) Compared to some of South America's megafauna stand-out species—the jaguar, the anaconda, and the harpy eagle come to mind—the tapir doesn't get a lot of love. This is a shame. For one thing, they're the largest terrestrial animal on the South American continent: pound-for-pound they beat both the jaguar and the llama. For another they play a very significant role in their ecosystem: they disperse seeds, modify habitats, and are periodic prey to big predators. For another, modern tapirs are some of the last survivors of a megafauna family that roamed much of the northern hemisphere, including North America, and only declined during the Pleistocene extinction. Finally, for anyone fortunate enough to have witnessed the often-shy tapir in the wild, one knows there is something mystical and ancient about these admittedly strange-looking beasts.


Sowing the seeds to save the Patagonian Sea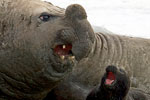 (09/07/2011) With wild waters and shores, the Patagonia Sea is home to a great menagerie of marine animals: from penguins to elephants seals, albatrosses to squid, and sea lions to southern right whales. The sea lies at crossroads between more northern latitudes and the cold bitter water of the Southern Ocean, which surround Antarctica. However the region is also a heavy fishing ground, putting pressure on a number of species and imperiling the very ecosystem that supplies the industry. Conservation efforts, spearheaded by marine conservationist Claudio Campagna and colleagues with the Wildlife Conservation Society (WCS), are in the early stages. Campagna, who often writes about the importance of language in the fight for preservation, has pushed to rename the area to focus on its stunning wildlife.


Big damage in Papua New Guinea: new film documents how industrial logging destroys lives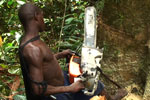 (08/29/2011) In one scene a young man, perhaps not long ago a boy, named Douglas stands shirtless and in shorts as he runs a chainsaw into a massive tropical tree. Prior to this we have already heard from an official how employees operating chainsaws must have a bevy of protective equipment as well as training, but in Papua New Guinea these are just words. The reality is this: Douglas straining to pull the chainsaw out of the tree as it begins to fall while his fellow employees flee the tumbling giant. The new film Bikpela Bagarap('Big Damage') documents the impact of industrial logging on the lives of local people in Papua New Guinea.


Lessons from the world's longest study of rainforest fragments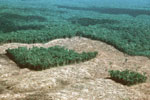 (08/15/2011) For over 30 years, hundreds of scientists have scoured eleven forest fragments in the Amazon seeking answers to big questions: how do forest fragments' species and microclimate differ from their intact relatives? Will rainforest fragments provide a safe haven for imperiled species or are they last stand for the living dead? Should conservation focus on saving forest fragments or is it more important to focus the fight on big tropical landscapes? Are forest fragments capable of regrowth and expansion? Can a forest—once cut-off—heal itself? Such questions are increasingly important as forest fragments—patches of forest that are separated from larger forest landscapes due to expanding agriculture, pasture, or fire—increase worldwide along with the human footprint.


Balancing agriculture and rainforest biodiversity in India's Western Ghats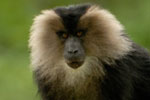 (08/08/2011) When one thinks of the world's great rainforests the Amazon, Congo, and the tropical forests of Southeast Asia and Indonesia usually come to mind. Rarely does India—home to over a billion people—make an appearance. But along India's west coast lies one of the world's great tropical forests and biodiversity hotspots, the Western Ghats. However it's not just the explosion of life one finds in the Western Ghats that make it notable, it's also the forest's long—and ongoing—relationship to humans, lots of humans. Unlike many of the world's other great rainforests, the Western Ghats has long been a region of agriculture. This is one place in the world where elephants walk through tea fields and tigers migrate across betel nut plantations. While wildlife has survived alongside humans for centuries in the region, continuing development, population growth and intensification of agriculture are putting increased pressure on this always-precarious relationship. In a recent paper in Biological Conservation, four researchers examine how well agricultural landscapes support biodiversity conservation in one of India's most species-rich landscapes.


Forgotten species: the rebellious spotted handfish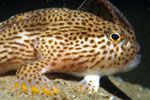 (07/12/2011) Evolution is a bizarre mistress. In her adaptation workshop she has crafted parrots that don't fly, amphibians with lifelong gills, poison-injecting rodents, and tusked whales. In an evolutionary hodge-podge that is reminiscent of such mythical beasts as chimeras and griffins, she has from time-to-time given some species' attributes of others, such as the marine iguana who is as happy underwater as a seal, the duck-billed platypus that lays eggs like a reptile, and the purple frog that has a lifestyle reminiscent of a mole. Then there's one of her least-known hodge-podges: the fish who 'walks' with hands instead of swimming.


Ocean prognosis: mass extinction


(06/20/2011) Multiple and converging human impacts on the world's oceans are putting marine species at risk of a mass extinction not seen for millions of years, according to a panel of oceanic experts. The bleak assessment finds that the world's oceans are in a significantly worse state than has been widely recognized, although past reports of this nature have hardly been uplifting. The panel, organized by the International Program on the State of the Ocean (IPSO), found that overfishing, pollution, and climate change are synergistically pummeling oceanic ecosystems in ways not seen during human history. Still, the scientists believe that there is time to turn things around if society recognizes the need to change.


Environment versus economy: local communities find economic benefits from living next to conservation areas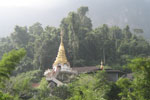 (06/12/2011) While few would question that conserving a certain percentage of land or water is good for society overall, it has long been believed that protected areas economically impoverish, rather than enrich, communities living adjacent to them. Many communities worldwide have protested against the establishment of conservation areas near them, fearing that less access and increased regulations would imperil their livelihoods. However, a surprising study overturns the common wisdom: showing that, at least in Thailand and Costa Rica, protected areas actually boost local economies and decrease poverty.


Forgotten species: the endearing Tenkile tree kangaroo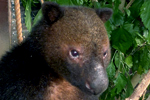 (05/03/2011) With their long snout, furry body, soft eyes, and, at times, upright stance, tree kangaroos often remind me of the muppets. Of course, if there were any fairness in the world, the muppets would remind me of tree kangaroos, since kangaroos, or macropods, have inhabited the Earth for at least 5 million years longer than Jim Henson's muppets. But as a child of the 1980s, I knew about muppets well before tree kangaroos, which play second fiddle in the public imagination to their bigger, boxing cousins. This is perhaps surprising, as tree kangaroos possess three characteristics that should make them immensely popular: they are mammals, they are monkey-like (and who doesn't like monkeys?), and they are desperately 'cute'.


Elephants: the gardeners of Asia's and Africa's forests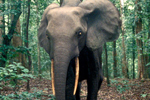 (04/25/2011) It seems difficult to imagine elephants delicately tending a garden, but these pachyderms may well be the world's weightiest horticulturalist. Elephants both in Asia and Africa eat abundant amounts of fruit when available; seeds pass through their guts, and after expelled—sometimes tens of miles down the trail—sprouts a new plant if conditions are right. This process is known by ecologists as 'seed dispersal', and scientists have long studied the 'gardening' capacities of monkeys, birds, bats, and rodents. Recently, however, researchers have begun to document the seed dispersal capacity of the world's largest land animal, the elephant, proving that this species may be among the world's most important tropical gardeners.


The value of the little guy, an interview with Tyler Prize-winning entomologist May Berenbaum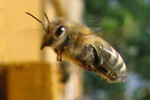 (04/06/2011) May Berenbaum knows a thing or two about insects: in recognition of her lifelong work on the interactions between insects and plants, she has had a character on The X-Files named after her, received the Public Understanding of Science and Technology Award for her work in making science accessible to the public, and this year has been awarded the prestigious Tyler Environmental Prize. "Winning the Tyler Prize is an incredible honor—most of my scientific heroes have been Tyler Prize winners and I'm exceedingly grateful to be considered worthy of being included among their ranks," Berenbaum told mongabay.com in an interview. "The Prize is also tremendously enabling—because the money is unrestricted I can use it to carry out projects that have been difficult to fund."


The saola: rushing to save the most 'spectacular zoological discovery' of the 20th Century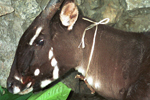 (04/04/2011) The saola (Pseudoryx nghetinhensis) may be the most enigmatic, beautiful, and endangered big mammal in the world—that no one has ever heard of. The shy ungulate looks like an African antelope—perhaps inhabiting the wide deserts of the Sahara—but instead it lives in the dense jungles of Vietnam and Laos, and is more related to wild cattle than Africa's antelopes. The saola is so unusual that is has been given its own genus: Pseudoryx, due to its superficial similarities to Africa's oryx. In the company of humans this quiet forest dweller acts calm and tame, but has yet to survive captivity long. Yet strangest of all, the 200 pound (90 kilogram) animal remained wholly unknown to science until 1992.


Parks key to saving India's great mammals from extinction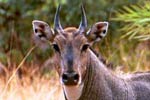 (02/24/2011) Krithi Karanth grew up amid India's great mammals—literally. Daughter of conservationist and scientist Dr. Ullas Karanth, she tells mongabay.com that she saw her first wild tigers and leopard at the age of two. Yet, the India Krithi Karanth grew up in may be gone in a century, according to a massive new study by Karanth which looked at the likelihood of extinction for 25 of India's mammals, including well-known favorites like Bengal tigers and Asian elephants, along with lesser known mammals (at least outside of India) such as the nilgai and the gaur. The study found that given habitat loss over the past century, extinction stalked seven of India's mammals especially: Asiatic lions, Bengal tigers, wild dogs (also known as dholes), swamp deer, wild buffalo, Nilgiri Tahr, and the gaur. However, increasing support of protected areas and innovative conservation programs outside of parks would be key to saving India's wildlife in the 21st Century.


Coal's true cost in the US: up to half a trillion

(02/20/2011) According to the global market coal is cheap, yet a new study in the Annals of the New York Academy of Sciences finds that the hidden costs of coal are expensive, very expensive. Estimating the hidden costs of coal, such as health and environmental impacts, the study found that burning coal costs the US up to $523 billion a year. Dubbed 'externalities' by economists, the paper argues that these costs are paid by the American public to the tune of $1,698 per person every year.


Saving Madagascar's largest carnivorous mammal: the fossa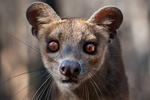 (02/17/2011) Madagascar is a land of wonders: dancing lemurs, thumbnail-sized chameleons, the long-fingered aye-aye, great baobab trees, and the mighty fossa. Wait—what? What's a fossa? It's true that when people think of Madagascar rarely do they think of its top predator, the fossa—even if they are one of the few who actually recognizes the animal. While the fossa gained a little notice in the first Madagascar film by DreamWorks, its role in the film was overshadowed by the lemurs. In this case, art imitates life: in conservation and research this feline-like predator has long lived in the shadow of its prey, the lemur. Even scientists are not certain what to do with the fossa: studies have shown that it's not quite a cat and not quite a mongoose and so the species—and its few Malagasy relatives—have been placed in their own family, the Eupleridae, of which the fossa (Cryptoprocta ferox) is the biggest. But if this is the first you've heard of such matter, don't feel bad: one of the world's only fossa-researchers, Mia-Lana Lührs also stumbled on the species.


The ocean crisis: hope in troubled waters, an interview with Carl Safina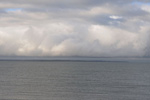 (02/07/2011) Being compared—by more than one reviewer—to Henry Thoreau and Rachel Carson would make any nature writer's day. But add in effusive reviews that compare one to a jazz musician, Ernest Hemingway, and Charles Darwin, and you have a sense of the praise heaped on Carl Safina for his newest work, The View from Lazy Point: A Natural Year in an Unnatural World. Like Safina's other books, The View from Lazy Point focuses on the beauty, poetry, and crisis of the world's oceans and its hundreds-of-thousands of unique inhabitants. Taking the reader on a journey around the world—the Arctic, Antarctic, and the tropics—Safina always returns home to take in the view, and write about the wildlife of his home, i.e. Lazy Point, on Long Island. While Safina's newest book addresses the many ways in which the ocean is being degraded, depleted, and ultimately imperiled as a living ecosystem (such as overfishing and climate change) it also tweezes out stories of hope by focusing on how single animals survive, and in turn how nature survives in an increasingly human world. However, what makes Safina's work different than most nature writing is his ability to move seamlessly from contemporary practical problems to the age-old philosophical underpinnings that got us here. By doing so, he points a way forward.



Page 1 | Page 2