News articles on animals

---
Mongabay.com news articles on animals in blog format. Updated regularly.






Conservation groups propose ban on lion parts in US

(03/02/2011) It's not widely known that the African lion ((Panthera leo) is currently threatened with extinction in the wild, but listed as Vulnerable by the IUCN Red List, the king of animals has declined by over 90% in the past 50 years (from 450,000 lions to between 20,000 and 40,000 today). While conservation work to save the species is on-going in Africa, efforts have now moved to the US as well, where a coalition of conservation groups are filing a petition with the US Department of the Interior to list lions as 'endangered' under the Endangered Species Act (ESA). Such a listing would make it illegal to bring lion parts in the country, including those killed by recreational trophy hunters.
Dead baby dolphins washing ashore in Gulf of Mexico

(02/28/2011) Every year a few baby dolphins in the Gulf don't make it and are found on the shores of the Gulf, but this year something is different. To date, 24 baby dolphins have been found dead in Alabama and Georgia, some are stillborn, others aborted fetuses. Researchers, who say death-toll is ten times the average, are currently studying the dead porpoises for clues to cause. These could include colder-than-average waters, algal blooms, disease, or the incident in the back of everyone's mind: the BP oil spill last year.
Video: camera trap proves world's rarest rhino is breeding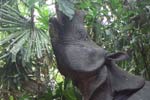 (02/28/2011) There may only be 40 left in the world, but intimate footage of Javan rhino mothers and calves have been captured by video-camera trap in Ujung Kulon National Park, the last stand of one of the world's most threatened mammals. Captured by World Wildlife Fund (WWF) and Indonesia's Park Authority, the videos prove the Javan rhinos are, in fact, breeding. "The videos are great news for Javan rhinos," said Dr. Eric Dinerstein chief scientist at WWF, adding that "there are no Javan rhinos in captivity—if we lose the population in the wild, we've lost them all."
Treasure chest of wildlife camera trap photos made public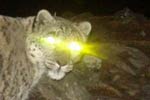 (02/27/2011) Photos taken by camera traps have not only allowed scientists to study little-seen, sometimes gravely endangered, species, they are also strangely mesmerizing, providing a momentary window—a snapshot in time—into the private lives of animals. These are candid shots of the wild with no human in sight. While many of the photos come back hazy or poor, some are truly beautiful: competing with the best of the world's wildlife photographers. Now the Smithsonian is releasing 202,000 camera trap photos to the public, covering seven projects in four continents. Taken in some of the world's most remote and untouched regions the automated cameras have captured such favorites as jaguars, pandas, and snow leopards, while also documenting little-known and rare species like South America's short-eared dog, China's golden snub-nosed monkey, and Southeast Asia's marbled cat.
Parks key to saving India's great mammals from extinction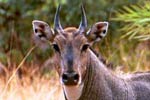 (02/24/2011) Krithi Karanth grew up amid India's great mammals—literally. Daughter of conservationist and scientist Dr. Ullas Karanth, she tells mongabay.com that she saw her first wild tigers and leopard at the age of two. Yet, the India Krithi Karanth grew up in may be gone in a century, according to a massive new study by Karanth which looked at the likelihood of extinction for 25 of India's mammals, including well-known favorites like Bengal tigers and Asian elephants, along with lesser known mammals (at least outside of India) such as the nilgai and the gaur. The study found that given habitat loss over the past century, extinction stalked seven of India's mammals especially: Asiatic lions, Bengal tigers, wild dogs (also known as dholes), swamp deer, wild buffalo, Nilgiri Tahr, and the gaur. However, increasing support of protected areas and innovative conservation programs outside of parks would be key to saving India's wildlife in the 21st Century.
Image: new bird discovered in Madagascar

(02/24/2011) The rich and unique biodiversity of Madagascar has a new member: a forest dwelling bird in the rail family, dubbed Mentocrex beankaensis. In 2009 US and Malaygasy scientists conducted a survey in Madagascar's dry Beanka Forest. They discovered several new species, of which the new rail is the first to be described.
First International Serengeti Day hopes to halt road project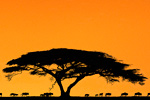 (02/23/2011) On March 19th the conservation organization, Serengeti Watch, is planning the world's first International Serengeti Day to celebrate one of the world's most treasured wildlife ecosystems. But the day also has another goal: bring attention to a Tanzanian government plan to build a road that would essentially cut the ecosystem, threatening the world's largest mammal migration. "The proposed road will be a major commercial route that cuts across a narrow stretch of the Park near the border with Kenya. It goes through a wilderness zone critical to the annual migration of 1.3 million wildebeest and 0.7 million zebras, antelope, and other wildlife. This will involve extracting a strip of land from the Park itself, resulting in both the fragmentation of the ecosystem and the removal of the Serengeti National Park from the list of UN World Heritage Sites," said David Blanton, co-founder of Serengeti Watch, in an interview with mongabay.com.
Coral crisis: 75% of the world's coral reefs in danger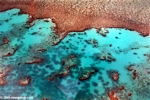 (02/23/2011) Marine scientists have been warning for years that coral reefs, the most biodiverse ecosystems in the ocean, are facing grave peril. But a new comprehensive analysis by the World Resources Institute (WRI) along with twenty-five partners ups the ante, finding that 75% of the world's coral reefs are threatened by local and global impacts, including climate change. An updating of a 1996 report, the new analysis found that threats had increased on 30% of the world's reefs. Clearly conservation efforts during the past decade have failed to save reefs on a large-scale.
Top 25 most endangered turtles: Asian species in crisis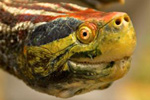 (02/23/2011) Surviving hundreds of millions of years on Earth have not saved turtles from facing extinction at human hands. A new report by the Wildlife Conservation Society (WCS) and the Turtle Conservation Coalition, identifies the world's 25 most imperiled turtles, including one that is practically assured extinction: 'Lonesome George' the last Abdington Island tortoise in the world. The list includes four turtle species from South and Central America, three from Africa, and one from Australia. But Asia is the hotbed for turtles in trouble with 17 of the top 25 species, or 68%. The numbers are even more alarming if one looks only at the top ten: eight of the top ten are in Asia, and six of these in China.
Photo gallery: Borneo paradise saved from beachside coal plant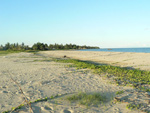 (02/22/2011) Last week the Malaysian government announced it had canceled a plan to build a coal-fired plant in the state of Sabah. The coal plant would have rested on a beach overlooking the Coral Triangle, one of the ocean's most biodiverse ecosystems, and 20 kilometers from Tabin Wildlife Reserve, a rainforest park home to endangered orangutans, Sumatran rhinos, Bornean elephants, and thousands of other species. The cancellation followed a long campaign by a group of environmental and human right organizations dubbed Green SURF (Sabah Unite to Re-power the Future), which argued that the coal plant would have imperiled ecosystems, ended artisanal fishing in the area, hurt tourism, and tarnished Sabah's reputation as a clean-green state.
Kids found organization to save endangered species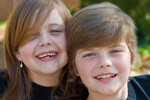 (02/22/2011) Many American children under ten spend their free time watching TV and movies, playing video games, or participating in sports, but for siblings Carter (9 years old) and Olivia Ries (8) much of their time is devoted to saving the world's imperiled species. The organization One More Generation (OMG) not only has a clever name (yes, it is meant to pun the common Oh-My-God acronym), but may have the two youngest founders of an environmental organization in the US. "We started OMG because it hurt our hearts to know that there were so many animals in danger of becoming extinct," Carter told mongabay.com. OMG, which is run with help from the Ries' parents as well as an impressive list of conservation and wildlife experts, has taken on a number of local and international campaigns, including raising money for cheetahs, working against throw-away plastic bags, and taking action to change the US tradition of Rattlesnake Roundups where thousands of rattlesnakes are killed for a community festival.
Gulf of Mexico bottom still coated in oil, recovery long way off

(02/21/2011) Samantha Joye of the University of Georgia has seen the bottom of the Gulf of Mexico and the view wasn't pretty. Speaking at the American Association for the Advancement of Science, Joye told the conference that she found places where oil lay on the Gulf floor nearly 4 inches (10 centimeters) thick. Joye's findings contradict rosier pictures of the overall damage caused by the 2010 BP oil spill, including a recent statement by Kenneth Feinberg, the US government czar for oil compensation, that the Gulf would largely recover by next year.
Oil company charged after allegedly forcing entry into Virunga National Park

(02/21/2011) The Democratic Republic of Congo's (DRC) national parks authority, ICCN, has filed a suit against oil company, SOCO International, for allegedly forcing entry into Virunga National Park. The legal row comes amid revelations that two oil companies, SOCO and Dominion Petroleum, are exploring the park for oil.
Complaint lodged at FSC for plantations killing baboons

(02/20/2011) The African environmental group, GeaSphere, has lodged a complaint with the Forest Stewardship Council's (FSC) for certifying tree plantations as sustainable that are culling baboons in South Africa, as first reported by FSC-Watch. The primates are trapped with bait and then shot. According to the complaint, "unofficial numbers from reliable sources state that more than 1000 baboons have been shot over the past 2 years" in Mpumalanga Province. Documents record permits given to cull 1,914 baboons in 13 separate plantations, however Philip Owen of GeaSphere says that plantations have refused to release official data on how many baboons have been killed.
Saving Madagascar's largest carnivorous mammal: the fossa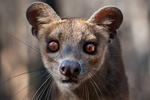 (02/17/2011) Madagascar is a land of wonders: dancing lemurs, thumbnail-sized chameleons, the long-fingered aye-aye, great baobab trees, and the mighty fossa. Wait—what? What's a fossa? It's true that when people think of Madagascar rarely do they think of its top predator, the fossa—even if they are one of the few who actually recognizes the animal. While the fossa gained a little notice in the first Madagascar film by DreamWorks, its role in the film was overshadowed by the lemurs. In this case, art imitates life: in conservation and research this feline-like predator has long lived in the shadow of its prey, the lemur. Even scientists are not certain what to do with the fossa: studies have shown that it's not quite a cat and not quite a mongoose and so the species—and its few Malagasy relatives—have been placed in their own family, the Eupleridae, of which the fossa (Cryptoprocta ferox) is the biggest. But if this is the first you've heard of such matter, don't feel bad: one of the world's only fossa-researchers, Mia-Lana Lührs also stumbled on the species.
Researchers rediscover one of the world's most sought-after lost frogs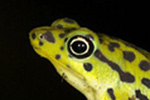 (02/17/2011) The Search for Lost Frogs, a global expedition to uncover amphibian species not seen for decades, has uncovered one of the expedition's most sought-after species: the Pescado stubfoot toad (Atelopus balios). The discovery in Ecuador was one bright spot in a search that revealed more about the crisis and extinctions of frogs than it did about the hopefulness of finding cryptic communities. In total the expedition rediscovered 4 of its 100 targeted species.
Worldwide search for 'lost frogs' ends with 4% success, but some surprises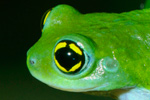 (02/16/2011) Last August, a group of conservation agencies launched the Search for Lost Frogs, which employed 126 researchers to scour 21 countries for 100 amphibian species, some of which have not been seen for decades. After five months, expeditions found 4 amphibians out of the 100 targets, highlighting the likelihood that most of the remaining species are in fact extinct; however the global expedition also uncovered some happy surprises. Amphibians have been devastated over the last few decades; highly sensitive to environmental impacts, species have been hard hit by deforestation, habitat loss, pollution, agricultural chemicals, overexploitation for food, climate change, and a devastating fungal disease, chytridiomycosis. Researchers say that in the past 30 years, its likely 120 amphibians have been lost forever.
California proposes ban on selling shark fin

(02/16/2011) Last year Hawaii banned the sale of shark fins; California may be next. Bill 376, introduced by two Democrats, would outlaw the sale of shark fins, including the popular Asian delicacy shark fin soup, in the US's most populous state.
Environmentalists and locals win fight against coal plant in Borneo

(02/16/2011) Environmentalists, scientists, and locals have won the battle against a controversial coal plant in the Malaysian state of Sabah in northern Borneo. The State and Federal government announced today that they would "pursue other alternative sources of energy, namely gas, to meet Sabah's power supply needs." Proposed for an undeveloped beach on the north-eastern coast of Borneo, critics said the coal plant would have threatened the Coral Triangle, one of the world's most biodiverse marine ecosystems, and Tabin Wildlife Reserve, home to Critically Endangered Sumatran rhinos and Bornean orangutans. Local fishermen feared that discharges from the plant would have imperiled their livelihood.
Selling the Forests that Saved Britain

(02/15/2011) I confess that British Prime Minister David Cameron's proposal to auction off all 650,000 acres of England's national forests to the highest bidder came as a bit of a shock to me – especially as the contained such world-famous national treasures as Robin Hood's Sherwood Forest, the Forest of Dean and the New Forest. Although warned by my Irish mother that Tories can never be trusted, Mr. Cameron's passionate pledge to deliver the "greenest government ever" seemed sincere, especially given his ambitious plans to cut Britain's pollution. Anyway, even if he turned out to be as slippery as his predecessors, his deep green Liberal Democratic coalition partners would, I thought, keep the planet high on his priority list.
Cambodia approves titanium mine in world's 'most threatened forest'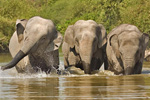 (02/15/2011) The Cambodian government has approved a mine that environmentalists and locals fear will harm wildlife, pollute rivers, and put an end to a burgeoning ecotourism in one of the last pristine areas of what Conservation International (CI) recently dubbed 'the world's most threatened forest'. Prime Minister, Hun Sen, approved the mine concession to the United Khmer Group, granting them 20,400 hectares for strip mining in Cambodia's Cardamom Mountains. The biodiverse, relatively intact forests of the Cardamom Mountains are a part of the Indo-Burma forest hotspot of Southeast Asia, which CI put at the top of their list of the world's most threatened forests. With only 5% of habitat remaining, the forest was found to be more imperiled than the Amazon, the Congo, and even the forests of Indonesia and Malaysia.
India pledges to protect cat-crazy rainforest

(02/14/2011) The Jeypore-Dehing lowland rainforest in Assam, India is home to a record seven wild cat species, more than any other ecosystem on Earth. While it took wildlife biologist Kashmira Kakati two years of camera-trapping to document the seven felines, the announcement put this forest on the map—and may very well save it. A year after the record was announced, officials are promising to pursue permanent preservation status for the forest, which is threatened by logging, poaching, oil and coal industries, and big hydroelectric projects.
A lion's story, an interview with the filmmakers of The Last Lions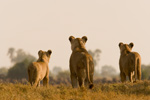 (02/14/2011) The new theatrical film, The Last Lions does not open, as one would expect, with a shot of lions or even an African panorama. Instead the first shot is a view of our planet from space at night. Billions of artificial lights illuminate continent showing just how much humans over the past few thousand years have come to dominate our world. Then comes the lions, but not in person, just in this staggering, and little known, statistic: in the last 50 years we have gone from a population of 450,000 lions to 20,000 today, a 95% decline. While the dramatic story of the The Last Lions follows the perils and tragedies of lion motherhood in one of the world's last untouched places—the Okavango Delta—this statistic hangs over the film, reminding us that the story we are witnessing is on the verge of extinction.
Rhino horn price matches cocaine

(02/13/2011) As a rhino poaching epidemic continues throughout Africa and Asia, the price of rhino horn has matched cocaine, according to the UK's Daily Mirror. The price of illegal powdered rhino horn—obtained by killing wild rhinos and sawing off their horns—has hit £31,000 per kilo or nearly $50,000 per kilo. The price has already topped that of gold.
As South Sudan eyes independence, will it choose choose to protect its wildlife?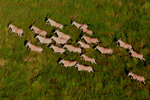 (02/11/2011) After the people of South Sudan have voted overwhelmingly for independence, the work of building a nation begins. Set to become the world's newest country on July 9th of this year, one of many tasks facing the nation's nascent leaders is the conservation of its stunning wildlife. In 2007, following two decades of brutal civil war, the Wildlife Conservation Society (WCS) surveyed South Sudan. What they found surprised everyone: 1.3 million white-eared kob, tiang (or topi) antelope and Mongalla gazelle still roamed the plains, making up the world's second largest migration after the Serengeti. The civil war had not, as expected, largely diminished the Sudan's great wildernesses, which are also inhabited by buffalo, giraffe, lion, bongo, chimpanzee, and some 8,000 elephants. However, with new nationhood comes tough decisions and new pressures. Multi-national companies seeking to exploit the nation's vast natural resources are expected to arrive in South Sudan, tempting them with promises of development and economic growth, promises that have proven uneven at best across Africa.
Leaked government study: road will damage Serengeti wildlife, despite president's assurances

(02/10/2011) Tanzania's President, Jakaya Kikwete, today gave promises that his proposed road project, which will bisect the Serengeti plains, would not hurt one of the world's most famed parks and one of its last great land migrations. "The Serengeti is a jewel of our nation as well as for the international community. […] We will do nothing to hurt the Serengeti and we would like the international community to know this," Kikwete said in a statement reported by the AFP. However, a government environment impact study, leaked to the conservation organization Serengeti Watch, paints a very different picture of how the road will damage the Serengeti. The report includes warnings that the road will 'limit' the migration of the plains' 1.5 million wildebeest and 500,000 other herbivores including zebra.
Arctic fish catch vastly underreported (by hundreds of thousands of metric tons) for 5 decades

(02/07/2011) From 1950 to 2006 the United Nation Food and Agriculture Agency (FAO) estimated that 12,700 metric tons of fish were caught in the Arctic, giving the impression that the Arctic was a still-pristine ecosystem, remaining underexploited by the world's fisheries. However, a recent study by the University of British Colombia Fisheries Center and Department of Earth and Ocean Sciences throws cold water on this widespread belief. According to the study, published in Polar Biology, the total Arctic catch from 1950 to 2006 is likely to have been nearly a million metric tons, almost 75 times the FAO's official record.
The ocean crisis: hope in troubled waters, an interview with Carl Safina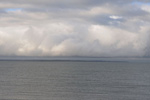 (02/07/2011) Being compared—by more than one reviewer—to Henry Thoreau and Rachel Carson would make any nature writer's day. But add in effusive reviews that compare one to a jazz musician, Ernest Hemingway, and Charles Darwin, and you have a sense of the praise heaped on Carl Safina for his newest work, The View from Lazy Point: A Natural Year in an Unnatural World. Like Safina's other books, The View from Lazy Point focuses on the beauty, poetry, and crisis of the world's oceans and its hundreds-of-thousands of unique inhabitants. Taking the reader on a journey around the world—the Arctic, Antarctic, and the tropics—Safina always returns home to take in the view, and write about the wildlife of his home, i.e. Lazy Point, on Long Island. While Safina's newest book addresses the many ways in which the ocean is being degraded, depleted, and ultimately imperiled as a living ecosystem (such as overfishing and climate change) it also tweezes out stories of hope by focusing on how single animals survive, and in turn how nature survives in an increasingly human world. However, what makes Safina's work different than most nature writing is his ability to move seamlessly from contemporary practical problems to the age-old philosophical underpinnings that got us here. By doing so, he points a way forward.
Bushmeat trade pushing species to the edge in Tanzania

(02/06/2011) Hunters are decimating species in the Uzungwa Scarp Forest Reserve, a part of the Eastern Arc Mountains in Southern Tanzania, according to a new report compiled by international and Tanzanian conservationists. Incorporating three research projects, the report finds that bushmeat hunting in conjunction with forest degradation imperils the ecology of the protected area.
Paradise & Paradox: a semester in Ecuador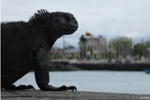 (02/02/2011) A semester abroad is an opportunity to live a sort of compacted life. In a few short months you seem to gain the experience of a much longer time and make enough memories to fill years. I recall a weeklong trip to the Alvord Desert with a field biology class from Portland Community College: the adventure of living out of a van, conducting research, and experiencing a place with classmates turned colleagues and professors turned friends who knew the desert like the backs of their hands. In that regard, it had a lot in common with my semester in Ecuador, but I can't think of anything that could have prepared me for a four month stay in a small South American country that I knew very little about.
Scientists: road through Serengeti would likely end wildebeest migration

(02/02/2011) A new study finds that a proposed road cutting through Serengeti National Park would likely have devastating consequences for one of the world's last great migrations. According to the study the road itself could lead to a 35% loss in the famed park's migrating wildebeest herd, essentially cutting the herd down by over half a million animals. Despite such concerns, and the availability of an alternative route that would bypass the Serengeti plains altogether, the Tanzanian government has stated it is going ahead with the controversial road.
From Cambodia to California: the world's top 10 most threatened forests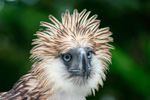 (02/02/2011) Growing populations, expanding agriculture, commodities such as palm oil and paper, logging, urban sprawl, mining, and other human impacts have pushed many of the world's great forests to the brink. Yet scientists, environmentalists, and even some policymakers increasingly warn that forests are worth more standing than felled. They argue that by safeguarding vulnerable biodiversity, sequestering carbon, controlling erosion, and providing fresh water, forests provide services to humanity, not to mention the unquantifiable importance of having wild places in an increasingly human-modified world. Still, the decline of the world's forests continues: the FAO estimating that around 10 million hectares of tropical forest are lost every year. Of course, some of these forests are more imperiled than others, and a new analysis by Conservation International (CI) has catalogued the world's 10 most threatened forests.
Woman turns home bird sanctuary into effort to save rare birds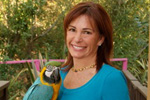 (02/02/2011) Twelve percent of the world's species are considered threatened with extinction according to the IUCN Red List, the authority on such matters. While habitat destruction and alien invasive species bear the brunt of the responsibility, the commercial pet trade has contributed to the decline of some of the world's most beautiful species. But with several species on the brink of extinction in the wild, captive-breeding efforts have taken on new significance. Now a San Francisco Bay Area resident is working to take such efforts to a new level. Michele Raffin is at the forefront of the new wave of bird breeders who believe that unless some of these birds are bred for conservation purposes, they will die out both in the wild and in captivity.
World Bank offers to save Serengeti from bisecting road

(01/31/2011) The World Bank has offered to help fund an alternative route for a planned road project that would otherwise cut through Tanzania's world famous Serengeti National Park, according to the German-based NGO Nature and Biodiversity Conservation Union (NABU). When announced last year, the road project raised protests from environmentalists, scientists, and Tanzanian tour companies, but the Tanzanian government refused to shift plans to an alternative southern route for the road, thereby bypassing the park.
Africa's vanishing wild: mammal populations cut in half
(01/27/2011) The big mammals for which Africa is so famous are vanishing in staggering numbers. According to a study published last year: Africa's large mammal populations have dropped by 59% in just 40 years. But what is even more alarming was that the study only looked at mammal populations residing in parks and wildlife areas, i.e. lands that are, at least on paper, under governmental protection. Surveying 78 protected areas for 69 species, the study included global favorites such as the African elephant, giraffes, zebra, wildebeest, and even Africa's feline king, the lion. "We weren't surprised that populations had dropped but we were surprised by how large the drops had been," lead author Ian Craigie told mongabay.com in an interview.
Egyptian jackal is actually ancient wolf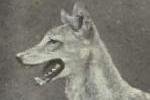 (01/26/2011) The Egyptian jackal, which may have been the inspiration for the Egyptian god Anubis, is actually not a jackal at all but a member of the wolf family. New genetic research in the open-access journal PLoS ONE finds that the Egyptian jackal is Africa's only member of the gray wolf family. The new wolf, dubbed by researchers as the African wolf, is most closely related to the Himalayan wolf.
Tiny bats trade in caves for pitcher plants in Borneo

(01/26/2011) A tiny species of bat in Borneo has chosen an unusual roost: a carnivorous pitcher plant, according to a recent study. The study examines how this behavior actually benefits both the bats and the plants, creating a symbiotic relationship.
Chinese citizen caught smuggling ivory from the Republic of Congo

(01/24/2011) A Chinese national was caught attempting to smuggle 22 pounds (10 kilos) of ivory out of the Republic of Congo on Saturday, according to the AFP. Officials confiscated five elephant tusks, 80 ivory chopsticks, 3 ivory carvings, and a number of smaller ivory-made items.
95% of Liberia's elephants killed by poachers

(01/24/2011) Since the 1980s, Liberia has lost 19,000 elephants to illegal poaching, according to Patrick Omondi of the Kenya Wildlife Service speaking in Monrovia, the capital of Liberia. The poaching of Liberia's elephants has cut the population by 95% leaving only 1,000 elephants remaining.
Asia's last lions lose conservation funds to tigers

(01/24/2011) The last lions of Asia and the final survivors of the Asiatic lion subspecies (Panthera leo persica) are losing their federal conservation funding to tiger programs, reports the Indian media agency Daily News & Analysis (DNA). While the Asiatic lion once roamed Central Asia, the Middle East, and even Eastern Europe, today the subspecies survives only in India's Gir Forest National Park in the north-western state of Gujarat.
Updating the top 100 weirdest and most imperiled mammals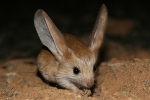 (01/24/2011) A lot can change in three years. In January 2007, the Zoological Society of London (ZSL) jumpstarted a program unique in the conservation world: EDGE, which stands for Evolutionarily Distinct and Globally Endangered, selects the species it works with not based on popularity or fund-raising potential but on how endangered and evolutionary unique (in laymen's terms: weird) they are. When EDGE first arrived in 2007, it made news with its announcement of the world's top 100 most unique and endangered mammals. While this list included a number of well-known species—such as the blue whale and the Asian elephant—it also introduced the public to many little-recognized mammals that share our planet, such as the adorable long-eared jerboa, the ancient poisonous solenodon, and the ET-like aye-aye. However, after three years the EDGE program found that their top 100 mammals list already need updating.
Can entrepreneurial insights save the Masai Mara?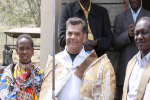 (01/23/2011) At the epicenter of East Africa's Great Migration, the Masai Mara of Southern Kenya hosts one of the world's great wildlife spectacles, as herds of over two million wildebeest, zebra, and gazelle congregate in search of fresh grazing brought by the annual rains. Yet, even here in one of the world's great wild places, modern man casts a long shadow, and the Mara Ecosystem is degenerating under the pressures of uncontrolled tourism, divisive local politics, and the burgeoning population growth of the local Maasai people. Working to reverse what seems to many conservationists a hopeless trend for the area, a champion of the Masai Mara has emerged in AJ Patel, founder of the Hasla Mara Wildlife Conservation Foundation. Building a career as a successful entrepreneur and civic leader in San Francisco Bay Area's Silicon Valley, AJ now focuses his considerable business experience and skills for the cause of global wildlife conservation
'New' cat in Sumatra: clouded leopard is distinct subspecies

(01/23/2011) Just six years ago the beautiful medium-sized Asian cat, the clouded leopard, was considered a single species. Then in 2006 researchers announced that there were, in fact, two unique species of clouded leopard: one species (Neofelis nebulosa) that inhabited mainland Asia (from Nepal to China and south to peninsular Malaysia) and a more threatened species living on the islands of Borneo and of Sumatra, dubbed the Sunda clouded leopard (Neofelis diardi). Now, researchers have confirmed that clouded leopards living on Sumatra are distinct from those on Borneo, further subdividing these two populations into unique subspecies.
New hope for rare lemurs in Madagascar

(01/20/2011) A survey of a remote forest area in Madagascar turned up seven new groups of silky sifaka, a critically endangered lemur threatened by habitat destruction. The finding raises hope that the species—which is listed as one of the world's 25 most endangered primates—is surviving in Marojejy National Park despite an outbreak of illegal rosewood logging in 2009 and 2010.
UN and conservation organizations condemn big oil's plan to drill in Virunga National Park

(01/20/2011) WWF, the International Union for the Conservation of Nature (IUCN), and the UN have all recently expressed concerns about two oil companies' plan to explore for oil in Africa's oldest and famed Virunga National Park. Home to a quarter of the world's mountain gorillas, as well as chimpanzees, hippos, lions, forest elephants, and rare birds Virunga National Park in the Democratic Republic of Congo (DRC) is one of Africa's most biodiverse parks and is classified by the UN as a World Heritage Site. But according to WWF plans by oil companies SOCO International and Dominion Petroleum could jeopardize not only the wildlife and ecosystems, but also local people.
World's weirdest aphrodisiac: elephant-digested durian fruit

(01/20/2011) The spiky, odorous, weighty, and almost impenetrable durian fruit is considered by some to be a fine delicacy, but others a putrid horror. Its taste has been described between a delicious custard and old gym socks. Still, even durian lovers may be uncomfortable with the idea of eating the fruit after it has been consumed and expelled by a wild Asian elephant. But according to the New Straits Times recently wealthy businessmen are willing to pay over $300 for a sample of elephant-ingested durian, which they believe acts as an aphrodisiac.
Last year worst yet for rhino killings in South Africa

(01/19/2011) Three hundred and thirty-three rhinos were killed in South Africa last year, the highest number yet. Ten of the rhino were black rhinos, which are listed as Critically Endangered by the IUCN Red List, the rest were white rhinos, listed as Near Threatened. In total South Africa has over 20,000 rhinos.
Africa gains new elephant species
(01/19/2011) DNA evidence has shown that the forest elephant-Africa's smaller, shyer pachyderm-is indeed a separate species from the much more well-known savanna elephant. While scientists have long debated the status of the forest elephant (should it be considered a separate population, a subspecies, or a unique species?) a new study in the open-access journal PLoS Biology finds that genetically the forest elephant is unarguably a new species. If conservation authorities accept the new study, it will change elephant conservation efforts throughout Africa.




Page 1 | Page 2 | Page 3 | Page 4 | Page 5 | Page 6 | Page 7 | Page 8 | Page 9 | Page 10 | Page 11 | Page 12 | Page 13 | Page 14 | Page 15 | Page 16 | Page 17 | Page 18 | Page 19 | Page 20 | Page 21 | Page 22 | Page 23 | Page 24 | Page 25 | Page 26 | Page 27 | Page 28 | Page 29 | Page 30 | Page 31 | Page 32 | Page 33 | Page 34 | Page 35 | Page 36 | Page 37 | Page 38 | Page 39 | Page 40 | Page 41 | Page 42 | Page 43 | Page 44 | Page 45 | Page 46 | Page 47 | Page 48 | Page 49 | Page 50 | Page 51 | Page 52 | Page 53 | Page 54 | Page 55 | Page 56 | Page 57 | Page 58 | Page 59