News articles on animals

---
Mongabay.com news articles on animals in blog format. Updated regularly.





Pictures: mama and baby orangutan saved from palm oil developers

(05/19/2012) A mother orangutan and its baby were rescued from an area of forest that was being bulldozed for an oil palm plantation in Sumatra, reports the Orangutan Information Centre (OIC), which participated in the translocation of the red apes.


Picture: Shaq poses with tiny lemur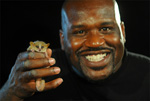 (05/18/2012) One of the world's most recognizable professional basketball players has used his stature to highlight one of the world's smallest primates: the mouse lemur from Madagascar. Shaquille O'Neal, a NBA legend who retired last year and earned a doctorate degree in education from Barry University earlier this year, posed with a mouse lemur at Zoo Miami in March. The diminutive primate, which measures only five inches and weighs two ounces, was dwarfed by the 7'1" 325-pound Shaq.


Tribe partners to protect Argentina's most endangered forest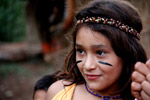 (05/17/2012) Last month, three Guarani communities, the local Argentine government of Misiones, and the UK-based NGO World Land Trust forged an agreement to create a nature reserve connecting three protected areas in the fractured, and almost extinct, Atlantic Forest. Dubbed the Emerald Green Corridor, the reserve protects 3,764 hectares (9,301 acres) in Argentina; although relatively small, the land connects three protected other protected areas creating a combined conservation area (41,000 hectares) around the size of Barbados in the greater Yaboti Biosphere Reserve. In Argentina only 1 percent of the historical Atlantic Forest survives.


Animal picture of the day: the boat-billed heron

(05/16/2012) Boat-billed herons (Cochlearius cochlearius) are found in Central and South America, as far north as Mexico and as far south as Argentina. A notably bizarre heron, the species is the only member of the genus Cochlearius. Like many heron species it feeds on a wide variety of freshwater and terrestrial animals.


New population of Myanmar snub-nosed monkey discovered in China

(05/16/2012) Scientists in China have located a second population of the Myanmar snub-nosed monkey (Rhinopithecus strykeri), a primate that was only first discovered two years ago in Myanmar, also known as Burma. Long Yongcheng, scientist with the Nature Conservancy in China, told the China Daily that his team have discovered 50-100 Myanmar snub-nosed monkeys in the Gaoligong Mountain Natural Reserve near the border with Myanmar in Yunnan Province.


Jaguar v. sea turtle: when land and marine conservation icons collide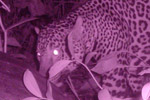 (05/16/2012) At first, an encounter between a jaguar (Panthera onca) and a green sea turtle (Chelonia mydas) seems improbable, even ridiculous, but the two species do come into fatal contact when a female turtle, every two to four years, crawls up a jungle beach to lay her eggs. A hungry jaguar will attack the nesting turtle, killing it with a bite to the neck, and dragging the massive animal—sometime all the way into the jungle—to eat the muscles around the neck and flippers. Despite the surprising nature of such encounters, this behavior, and its impact on populations, has been little studied. Now, a new study in Costa Rica's Tortuguero National Park has documented five years of jaguar attacks on marine turtles—and finds these encounters are not only more common than expected, but on the rise.


Wildlife in the tropics plummets by over 60 percent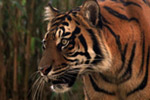 (05/15/2012) In 48 years wildlife populations in the tropics, the region that holds the bulk of the world's biodiversity, have fallen by an alarming 61 percent, according to the most recent update to the Living Planet Index. Produced by the World Wide Fund for Nature (WWF) and the Zoological Society of London (ZSL), the index currently tracks almost 10,000 populations of 2,688 vertebrate species (including mammals, birds, reptiles, amphibians, and fish) in both the tropics and temperate regions.


Educating the next generation of conservation leaders in Colombia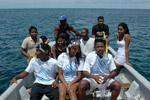 (05/14/2012) Colombia's northern departments of Cordoba and Bolivar are home to an abundance of coral reefs, estuaries, mangroves forests, and forests. Rich in both marine and terrestrial wildlife, local communities depend on the sea and land for survival, yet these ecosystems are imperiled by booming populations, overexploitation, and unsustainable management. Since 2007, an innovative education program in the region, the Guardians of Nature, has worked to teach local children about the ecology of the region, hoping to instill a conservation ethic that will aid both the present and the future.


Noel Rowe: all the world's primates "in one place"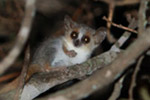 (05/14/2012) Spanning the gamut from mouse lemurs to mountain gorillas, All The World's Primates is a comprehensive database of primate species. Founded in 2004 by Noel Rowe and Marc Myers and designed primarily to aid scientists and college students in primatology research, ATWP is also readily accessible to anyone who would like to know a little more about primates. The database is continually updated when new species are discovered; from its inception in 2004 until 2010, 58 new species had been added to the site. In addition to discoveries made by primatologists in the field, All The World's Primates compiles information from the latest genetic studies. The site also includes photos and videos of many species, and was recently expanded to include a visual key for identification.


Can loggers be conservationists?


(05/10/2012) Last year researchers took the first ever publicly-released video of an African golden cat (Profelis aurata) in a Gabon rainforest. This beautiful, but elusive, feline was filmed sitting docilely for the camera and chasing a bat. The least-known of Africa's wild cat species, the African golden cat has been difficult to study because it makes its home deep in the Congo rainforest. However, researchers didn't capture the cat on video in an untrammeled, pristine forest, but in a well-managed logging concession by Precious Woods Inc., where scientist's cameras also photographed gorillas, elephants, leopards, and duikers.


App designed to fight wildlife crime in Cambodia

(05/08/2012) Conservation NGO Wildlife Alliance has launched a new iPhone app that not only teaches users about Cambodian wildlife but also gives them information on how to help the group fight pervasive wildlife crime in the country. The app includes photos and information regarding species imperiled by the wildlife trade as well as informational videos with Jeff Corwin from the Animal Planet.


First camera trap video of world's rarest gorilla includes shocking charge

(05/08/2012) Ever wonder what it would be like to be charged by a male gorilla? A new video (below) released by the Wildlife Conservation Society (WCS), gives one a first hand look. Shot in Cameroon's Kagwene Gorilla Sanctuary, the video is the first camera trap footage of the incredibly rare Cross River gorilla subspecies (Gorilla gorilla diehli); listed as Critically Endangered, the subspecies is believed to be down to only 250 individuals.


Organizations target rhino horn consumption in China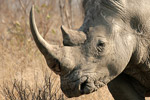 (05/07/2012) Last year nearly 450 rhinos were killed for their horns in South Africa, which has become the epicenter for the global rhino poaching epidemic. Rhinos are dying to feed rising demand for rhino horn in Asia, which is ground up and sold as traditional Chinese medicine, even though scientific studies have shown that rhino horn has no medicinal benefit. Now, two organizations, the African Wildlife Foundation (AWF) and Wildaid have announced a partnership to move beyond anti-poaching efforts and target rhino horn consumption in China.


Just how far can a polar bear swim?

(05/03/2012) Polar bears (Ursus maritimus) are capable of swimming incredible distances, according to a new study published in Zoology, which recorded polar bears regularly swimming over 30 miles (48 kilometers) and, in one case, as far as 220 miles (354 kilometers). The researchers believe the ability of polar bears to tackle such long-distance swims may help them survive as seasonal sea ice vanishes due to climate change.


Exploring Asia's lost world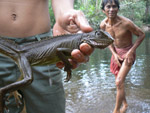 (05/03/2012) Abandoned by NGOs and the World Bank, carved out for rubber plantations and mining by the Cambodian government, spiraling into a chaos of poaching and illegal logging, and full of endangered species and never-explored places, Virachey National Park may be the world's greatest park that has been written off by the international community. But a new book by explorer and PhD student, Greg McCann, hopes to change that. Entitled Called Away by a Mountain Spirit: Journey to the Green Corridor, the book highlights expeditions by McCann into parts of Virachey that have rarely been seen by outsiders and have never been explored scientifically, including rare grasslands that once housed herds of Asian elephants, guar, and Sambar deer, before poachers drove them into hiding, and faraway mountains with rumors of tigers and mainland Javan rhinos.


Gas development pushing pronghorn out of vital wintering grounds

(05/02/2012) Development of natural gas fields in Greater Yellowstone Ecosystem is pushing pronghorn (Antilocapra americana) out of crucial wintering grounds, a situation that could result in a population decline according to a new study in Biological Conservation. By tracking 125 female pronghorn over five years in Wyoming, researchers found that highest quality habitat had fallen by over 80 percent in two vast gas fields on land owned by the government's Bureau of Land Management (BLM).


Animal picture of the day: the prehistoric peccary

(05/02/2012) The Chacoan peccary (Catagonus wagneri) was only known from fossils and thought extinct, perhaps a victim of the megafaunal extinction that ended the Pleistocene, until researchers in the 1970s stumbled on a living population in Argentina. While peccaries look like and are distantly related to the pig species that originated in the Old World, they belong to their own family, the Tayassuidae.


Over 30 Yangtze porpoises found dead in China as population nears extinction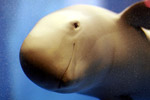 (05/01/2012) Six years after the Yangtze river dolphin (Lipotes vexillifer), or baiji, was declared "functionally extinct" by scientists, another marine mammal appears on the edge of extinction in China's hugely degraded Yangtze River. In less than two months, 32 Yangtze finless porpoises (Neophocaena asiaeorientalis asiaeorientalis), a subspecies of the finless porpoise, have been dead found in Dongting and Poyang Lakes in the Yangtze, reports the World Wide Fund for Nature (WWF).


Skink biodiversity jumps 650 percent in the Caribbean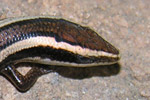 (04/30/2012) In a single paper in Zootaxa scientists have rewritten the current understanding of lizard biodiversity in the Caribbean. By going over museum specimens of skinks, scientists have discovered 24 new species and re-established nine species previously described species, long-thought invalid. The single paper has increased the number of skinks in the Caribbean by 650 percent, from six recognized species to 39. Unfortunately, half of these new species may already be extinct and all of them are likely imperiled.


Does the Tasmanian tiger exist? Is the saola extinct? Ask the leeches


(04/30/2012) The use of remote camera traps, which photograph animals as they pass, has revolutionized research on endangered and cryptic species. The tool has even allowed scientists to document animals new to science or feared extinct. But as important as camera traps have become, they are still prohibitively expensive for many conservationists and require many grueling hours in remote forests. A new paper in Current Biology, however, announces an incredibly innovative and cheaper way of recording rare mammals: seek out the leeches that feed on them. The research found that the presence of mammals, at least, can be determined by testing the victim's blood for DNA stored in the leech.


New reptile discovered in world's strangest archipelago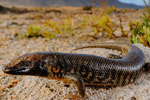 (04/25/2012) Few people have ever heard of the Socotra Archipelago even though, biologically-speaking, it is among the world's most wondrous set of islands. Over one third of Socotra's plants are found no-where else on Earth, i.e. endemic, while 90 percent of its reptiles are also endemic. Adding to its list of unique life-forms, researchers have recently uncovered a new skink species that is found only on the island of Abd al Kuri, which is slightly smaller than New York City's Staten Island. Dubbed the "the other Galapagos," the four Socotra islands are under the jurisdiction of Yemen, although geographically speaking the islands are actually closer to Somalia.


BP Deepwater Horizon deformities: eyeless shrimp, clawless crabs

(04/24/2012) Two years after the BP-leased Deepwater Horizon drilling rig exploded in the Gulf of Mexico, killing eleven and causing an oil spill that lasted three months, scientists say the impacts on the Gulf ecosystem are only beginning to come to light and the discoveries aren't pretty.


Doing good and staying sane amidst the global environmental crisis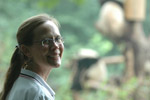 (04/23/2012) Several years ago while teaching a course in environmental science a student raised her hand during our discussion of the circumstances of modern ecological collapse and posed the question, "what happens when there is no more environment?" At the time I had no response and stumbled to formulate some sort of reply based on the typical aseptic, apathetic logic with which we are programmed through education in the scientific tradition: that there will always be some sort of environment, that life has prospered through the five previous mass extinctions and that something will survive. While this may be the case, the time has come for more of us to consider the broader spectrum of what global humanity is facing as the planet's ecology is decimated.


Animal picture of the day: the spotless cheetah

(04/23/2012) A strange cheetah (Acinonyx jubatus) has been photographed in Kenya by wildlife artist Guy Combes. The "golden" cheetah's telltale spots are bizarrely diluted.


Eye-popping purple crabs discovered in the Philippines

(04/23/2012) Scientists have discovered four new species of brilliantly-colored freshwater crabs on the Philippine island of Palawan. Described in the Raffles Bulletin of Zoology, the new species expands the genus, Insulamon, from one known crab species to five. Although its ecosystems are threatened by widespread mining and deforestation, the Philippines is a mega-diverse country, meaning that it belongs to a select group of 17 countries that contain the bulk of the world's species.


For Earth Day, 17 celebrated scientists on how to make a better world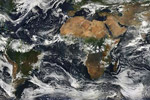 (04/22/2012) Seventeen top scientists and four acclaimed conservation organizations have called for radical action to create a better world for this and future generations. Compiled by 21 past winners of the prestigious Blue Planet Prize, a new paper recommends solutions for some of the world's most pressing problems including climate change, poverty, and mass extinction. The paper, entitled Environment and Development Challenges: The Imperative to Act, was recently presented at the UN Environment Program governing council meeting in Nairobi, Kenya.


Mad frog bonanza: up to 36 new frogs discovered in tiny Madagascar forest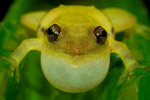 (04/19/2012) A forest less than half the size of Manhattan sports an astounding number of frogs, according to a new paper in Biodiversity Conservation. Two surveys of Madagascar's Betampona Nature Reserve, which covers 2,228 hectares, has uncovered 76 unique frogs, 36 of which may be new to science. To put this in perspective: the U.S. and Canada combined contain just 88 frog species, but cover an area nearly a million times larger than Betampona.


Two new frogs discovered in Philippines spur calls for more conservation efforts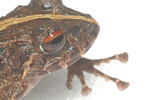 (04/19/2012) Two new frogs have been discovered on the Philippine island of Leyte during a biological survey last year by Fauna and Flora International, which also recorded a wealth of other species. Discovered in November on the island's Nacolod mountain range, the frogs have yet to be named. The Philippines is one of the world's global biodiversity hotspots, yet suffers from widespread deforestation and degradation.


Picture: Orangutan rescued from peat forest endangered by palm oil, fires

(04/18/2012) Conservationists today rescued an adult male orangutan from a pocket of forest in Tripa, an area of deep peat that is at the center of battle over Indonesia's commitment to reducing deforestation.


Featured video: Google Earth highlights imperiled coral reefs around the world

(04/18/2012) A new video by Google Earth and the World Resources Institute (WRI) highlights the world's many endangered coral reefs. A part of the WRI's Reefs at Risk program, the video highlights regional and global threats to the oceans' most biodiverse ecosystem. According to the WRI, a stunning 75 percent of the world's reefs are currently threatened.


Cinderella animals: endangered species that could be conservation stars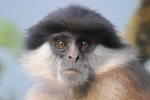 (04/18/2012) A cursory look at big conservation NGOs might convince the public that the only species in peril are tigers, elephants, and pandas when nothing could be further from the truth. So, why do conservation groups roll out the same flagship species over-and-over again? Simple: it is believed these species bring in donations. A new paper in Conservation Letters examines the success of using flagship species in raising money for larger conservation needs, while also pointing out that conservation groups may be overlooking an important fundraising source: "Cinderella animals."


Animal picture of the day: the gray zorro

(04/18/2012) This canine has many names: the gray zorro, the chilla, and the South American gray fox. Despite its moniker as a fox, however, the species is more closely related to wolves and coyotes than actual foxes.


Hail Mary effort aims to save the world's most endangered turtles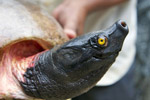 (04/17/2012) The Wildlife Conservation Society (WCS) has pledged to work with all of its institutions to save at least half of the world's most 25 endangered turtles as listed in a report by WCS and the Turtle Conservation Coalition last year. The program will include both conservation work in the field as well as participation from WCS's zoological institutions for captive breeding and future reintroductions. Even with WCS's ambitious program, however, it is likely this century will see a number of turtle extinctions.


Two-foot-long cloud rat rediscovered after missing for forty years in the Philippines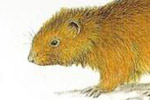 (04/17/2012) Czech computer programmer, Vaclav Rehak, was the first person to see a living Dinagat bushy-tailed cloud rat (Crateromys australis) in nearly forty years, reports GMA News. Rehak was traveling on Dinagat Island with his new wife, Milada Rehakova-Petru, a specialist on Philippine tarsiers, when he stumbled on the rodent, which has only been recorded once by scientists in 1975. Found only on the Dinagat Island, the rodent was feared extinct, but is now imperiled by mining concessions across its small habitat, which is thought to be less than 100 square kilometers.


Featured video: the world's greatest turtle collection

(04/16/2012) At a seemingly small residence in Florida, lives the world's greatest turtle collection. The Chelonian Research Institute contains a specimen of nearly every species of turtle found worldwide and many live species. Founded and headed by Dr. Peter Pritchard, the institute is both a research center and an active museum.


Camera traps discover tigers, elephants in "empty" forest park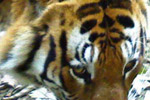 (04/16/2012) Although it's named Namdapha Tiger Reserve, conservationists had long feared that tigers, along with most other big mammals, were gone from the park in northeast India. However, an extensive camera trap survey has photographed not only Bengal tigers (Panthera tigris tigris), but also Asian elephants (Elephas maximus), which were also thought extirpated from the park. Once dubbed an "empty forest" due to poaching, the new survey shows that Namdapha still has massive conservation potential.


Featured video: wild Sumatran elephants on camera trap video

(04/11/2012) A video camera trap project called Eyes on Leuser has captured wonderful footage of a very curious herd of Sumatran elephants (Elephas maximus sumatranus) in the island's Leuser ecosystem. The project has already documented a wealth of species, including imperiled and elusive animals like the Sumatran tiger, marbled cat, and white-winged duck.


How a crippled rhino may save a species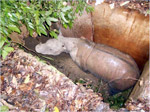 (04/09/2012) On December 18th, 2011, a female Sumatran rhino took a sudden plunge. Falling into a manmade pit trap, the rhino may have feared momentarily that her end had come, but vegetation cushioned her fall and the men that found her were keen on saving her, not killing her. Little did she know that conservationists had monitored her since 2006, and for her trappers this moment had been the culmination of years of planning and hope. A few days later she was being airlifted by helicopter to a new home. Puntung, as she has become called, was about to enter a new chapter in her life, one that hopefully will bring about a happy ending for her species.


Gabon to burn ivory stockpiles

(04/09/2012) The government of Gabon has announced it will burn its stockpiles of ivory later this year in a bid to undercut illegal elephant poaching, which is decimating populations in central Africa.


Governor of Aceh who signed palm oil permit: plantation in Tripa "morally wrong"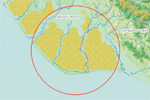 (04/05/2012) The former governor of Aceh, Irwandi Yusuf, told The Sydney Morning Herald today that an oil palm plantation he approved was "not wrong legally, but wrong morally." Irwandi, who is currently seeking re-election, signed off on the hugely controversial plantation in deep peat forest last August, but the issue came to a head this week as satellite images showed a dozen fires burning in the concession area known as Tripa. Environmental groups, which are running an online campaign, warn that the burning is imperiling an important population of Critically Endangered Sumatran orangutans (Pongo abelii).


Featured video: the battle for Tripa is about people too

(04/05/2012) Environmentalists have largely focused on the plight of orangutans as fires burn in Aceh, Sumatra to clear rainforest for a hugely controversial palm oil plantation, however as the video above highlights, local people will also feel the impacts of the destruction of forest for palm oil.


Kruger National Park loses 95 rhinos to poachers in three months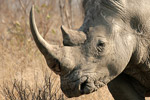 (04/05/2012) Since the first of the year, South Africa's Kruger National Park has lost 95 rhinos to poachers, reports the blog Rhino Horn is NOT Medicine. South Africa, and Kruger National Park in particular, continue to be the epicenter for rhino poaching worldwide. South Africa has lost 159 rhinos in total this year with Kruger bearing nearly 60 percent of the fatalities.


Baby animal picture of the day: world's weirdest mammal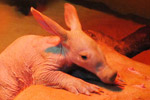 (04/04/2012) A female aardvark (Orycteropus afer) named Oq gave birth last month to her seventh baby, making the breeding program at Colchester Zoo one of the most successful in Europe. The aardvark is the only surviving species of the mammalian order, Tubulidentata. According to the conservation program, EDGE, this make the aardvark the world's most evolutionary unique mammal.


Slow lorises sold openly, illegally in Indonesia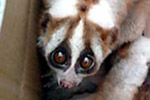 (04/03/2012) Defying Indonesian law, slow lorises are being sold openly in Jakarta markets for the underground pet trade, according to wildlife trade monitoring group TRAFFIC. In the last two weeks, TRAFFIC has recorded fifty different individual slow lorises on sale in the Indonesian capital. "The openness of the slow loris trade highlights the fact that having one of the region's best wildlife protection laws and promising to protect species is not enough—there must be stronger enforcement in Indonesia and the public should stop supporting the illegal wildlife trade," says Chris R. Shepherd, Deputy Regional Director of TRAFFIC Southeast Asia, in a press release.


Animal picture of the day: Indian flying foxes soar

(04/02/2012) Indian flying foxes (Pteropus giganteus) are now soaring a the Wildlife Conservation Society's (WCS) Bronx Zoo. With wingspans that reach 4 to 5 feet (1.2-1.5 meters), they are one of the world's largest bats.


Cute animal picture of the day: endangered baby giraffe

(03/29/2012) A baby Rothschild's giraffe (Giraffa camelopardalis rothschildi) was recently born at the Wildlife Conservation Society's (WCS) Bronx Zoo. The subspecies was classified as Endangered in 2010 with a wild population of less than 700 individuals in Kenya and Uganda.


Turkey's rich biodiversity at risk


(03/28/2012) Turkey: the splendor of the Hagia Sophia, the ruins of Ephesus, and the bizarre caves of the Cappadocia. For foreign travelers, Turkey is a nation of cultural, religious, and historic wonders: a place where cultures have met, clashed, and co-created. However, Turkey has another wealth that is far less known: biodiversity. Of the globe's 34 biodiversity hotspots, Turkey is almost entirely covered by three: the Caucasus, the Irano-Anatolian, and the Mediterranean. Despite its wild wealth, conservation is not a priority in Turkey and recent papers in Science and Biological Conservation warn that the current development plans in the country, which rarely take the environment into account, are imperiling its species and ecosystems.


Photos: the aye-aye of frogs rediscovered after 62 years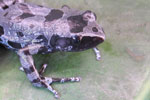 (03/27/2012) A pair of researchers have rediscovered a long-lost frog in the tiny African country of Burundi. Known as the Bururi long-fingered frog (Cardioglossa cyaneospila), the species hadn't been seen for over 60 years—since the Soviet Union tested its first nuclear weapon in 1949—but was rediscovered in Bururi Forest Reserve.


Beyond Bigfoot: the science of cryptozoology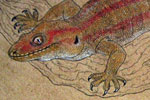 (03/26/2012) Anyone who doubts cryptozoology, which in Greek means the "study of hidden animals," should remember the many lessons of the past 110 years: the mountain gorilla (discovered in 1902), the colossal squid (discovered in 1925, but a full specimen not caught until 1981), and the saola (discovered in 1992) to name a few. Every year, almost 20,000 new species are described by the world's scientists, and a new book by Dr. Karl Shuker, The Encycloapedia of New and Rediscovered Animals, highlights some of the most incredible and notable new animals uncovered during the past century.


Animal picture of the day: a sun-colored weedy scorpion fish

(03/26/2012) This bright yellow weedy scorpion fish (Rhinopias frondosa) is the newest member of the Wildlife Conservation Society's (WCS) New York Aquarium. Weedy scorpion fish are found in the Indo-Pacific Ocean and in a wide variety of colors.



Page 1 | Page 2 | Page 3 | Page 4 | Page 5 | Page 6 | Page 7 | Page 8 | Page 9 | Page 10 | Page 11 | Page 12 | Page 13 | Page 14 | Page 15 | Page 16 | Page 17 | Page 18 | Page 19 | Page 20 | Page 21 | Page 22 | Page 23 | Page 24 | Page 25 | Page 26 | Page 27 | Page 28 | Page 29 | Page 30 | Page 31 | Page 32 | Page 33 | Page 34 | Page 35 | Page 36 | Page 37 | Page 38 | Page 39 | Page 40 | Page 41 | Page 42 | Page 43 | Page 44 | Page 45 | Page 46 | Page 47 | Page 48 | Page 49 | Page 50 | Page 51 | Page 52 | Page 53 | Page 54 | Page 55 | Page 56 | Page 57