News articles on agriculture

---
Mongabay.com news articles on agriculture in blog format. Updated regularly.





Trees sprout across farmland worldwide

(08/26/2009) Half the planet's farmed landscapes have significant tree cover, reports a new satellite-based study. The research, conducted by the Consultative Group on International Agricultural Research's World Agroforestry Centre found that tree cover exceeds 10 percent on more than 1 billion hectares of farmland, indicating that agroforestry is a "vital part" of worldwide agricultural production. 320 million hectares of forested agricultural land are found in Latin America, 190 million hectares in sub-Saharan Africa and 130 million hectares in Southeast Asia.


Unique acacia tree could play vital role in turning around Africa's food crisis

(08/24/2009) Scientists have discovered that an acacia tree, long used by farmers in parts of Africa, could dramatically raise food yields in Africa. The acacia tree Faidherbia albida, also known as Mgunga in Swahili, possesses the unique ability to provide much-needed nitrogen to soil.


Environmental disappointments under Obama

(08/24/2009) While the President has been bogged down for the last couple months in an increasingly histrionic health-care debate-which has devolved so far into ridiculousness that one doesn't know whether to laugh or cry-environmental decisions, mostly from the President's appointees have still been coming fast and furious. However, while the administration started out pouring sunshine on the environment (after years of obfuscated drudgery under the Bush administration), they soon began to move away from truly progressive decisions on the environment and into the recognizable territory of playing it safe-and sometimes even stupid.


Pesticide use linked to dying frogs in California

(08/13/2009) Pesticides used by farmers in California's Central Valley could be killing frogs in the Sierra mountains, report researchers.


Brazilian beef giant announces moratorium on rainforest beef


(08/13/2009) Brazil's second-largest beef exporter, Bertin, announced it would establish a moratorium on buying cattle from farms involved in Amazon deforestation, reports Greenpeace. The move comes after the World Bank's International Finance Corporation (IFC) withdrew a $90 million loan to Bertin following revelations in a Greenpeace report that the company was buying beef produced on illegally deforested lands. The report, which linked some of the world's most prominent brands to rainforest destruction in the Amazon, had an immediate impact, triggering a cascade of events.


Issues around palm oil development prove complex, controversial


(08/12/2009) A new report from published by the Center for International Forestry Research (CIFOR) highlights the benefits — and controversies — of large-scale expansion of oil palm agriculture in Southeast Asia. The review, titled "The impacts and opportunities of oil palm in Southeast Asia: What do we know and what do we need to know?", notes that while oil palm is a highly productive and profitable crop, there are serious concerns about its environmental and social impact when established on disputed land or in place of tropical forests and peatlands.


Northern India's water is vanishing due to agriculture, human consumption

(08/12/2009) It's a disaster in the making: a new study by NASA and UC Irvine has found that the groundwater beneath northern India has been vanishing at a rate of a foot per year during the last decade. In total 109 cubic kilometers (26 cubic miles) has been lost in six years time—three times the size of Lake Mead in the United States.


Farmers have poor understanding of role of wildlife in protecting crops

(08/10/2009) Environmental conservation depends, to a large degree, on public acceptance. Understanding people's opinions on ecosystems and wildlife can be very helpful in designing programs that aim to benefit both the environment and society. A new study, published in Tropical Conservation Science, interviewed organic shade-coffee farmers in Cuetzalan, Mexico, to understand how they perceive the wild animals that live in their fields, as well as their knowledge of the ecological roles these species play in maintaining ecosystem services.


Monsanto GM Corn a Disaster in South Africa

(07/31/2009) Three different varieties of genetically modified (GM) corn provided by the Monsanto Corporation to farmers in South Africa have been reported to be failing to seed. The company claims that "less than 25 percent" of the seeds were susceptible to the problem, and that the crop failure was caused by "underfertilization processes in the laboratory."


Palm oil producer Wilmar launches plantation in Uganda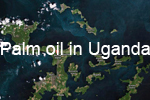 (07/29/2009) Wilmar, one of the world's largest palm oil traders, is investing $10 million to establish an oil palm plantation in Kalangala, Uganda over the next three years, reports Bernama, Malaysia's state new agency. The investment is the first in Uganda by a Malaysian oil palm developer. In recent years Uganda has looked toward foreign investors to launch an industrial palm oil industry in the country but has been thwarted by protests over environmental concerns.


Brazilian soy industry extends moratorium on Amazon deforestation

(07/28/2009) The Brazilian soy industry has agreed to extend a moratorium on soy production in newly deforested areas in the Amazon rainforest, reports Greenpeace. The moratorium has been in place since 2006.


Smart biofuels that don't hurt people or the environment are possible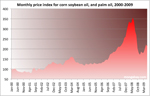 (07/16/2009) Sustainable biofuels can be a reality but only in combination with reductions in fuel demand and increased productivity on existing agricultural lands, argue researchers writing in the journal Science. Five years ago biofuels were seen as a panacea for the world's energy hunger and the need to address climate change, but increased production of biofuels soon contributed to a clutch of problems, including competition with food, resulting in rising prices, and large-scale conversion of rainforests and tropical grasslands for feedstocks, resulting in biodiversity loss and increased greenhouse gas emissions. Environmentalists and scientists condemned many biofuels — including ethanol produced from Midwestern corn ethanol and biodiesel generated from European rapeseed and Southeast Asian palm oil — as a short-sighted energy solution. Some biofuels were found to be even worse for the environment, and more costly, than conventional gasoline. However some researchers remain optimistic that smart biofuel production could help meet energy demand without hurting people or the planet. In a Science Policy Forum piece, David Tilman and colleagues explore some of these options, noting that biofuels can be produced in substantial quantities at low environmental cost


Photo: the incredible shrinking of the Aral Sea

(07/11/2009) Three satellite images released by the European Space Agency (ESA) reveal a dramatic shrinking of the Aral Sea from 2006 to 2009.


Saving one of the last tropical dry forests, an interview with Edwina von Gal


(06/29/2009) Often we hear about endangered species—animals or plants on the edge of extinction—however we rarely hear about endangered environments—entire ecosystems that may disappear from Earth due to humankind's growing footprint. Tropical dry forests are just such an ecosystem: with only 2 percent of the world's tropical dry forest remaining it is one of the world's most endangered ecosystems. A newly established organization, the Azuero Earth Project, is working not only to preserve some of the world's last tropical dry forest on the Azuero peninsula in Panama, but also to begin restoration projects hoping to aid both the forest's viability and the local people. Edwina von Gal, a landscape designer, is one of the founders of the Azuero Earth Project, as well as president of the organization.


Meeting food and energy demands by mid-century will be a challenge, says report

(06/25/2009) Meeting food and energy demands in a world where human population is expected to reach 9 billion by mid-century will require a range of approaches that increase the sustainability of agricultural production, reports a new assessment from Deutsche Bank's Climate Change Advisors (DBCCA).


Massive deforestation in the past decreased rainfall in Asia


(06/25/2009) Between 1700 and 1850 forest cover in India and China plummeted, falling from 40-50 percent of land area to 5-10 percent. Forests were cut for agricultural use across Southeast Asia to feed a growing population, but the changes from forests to crops had unforeseen consequences. A new study published in the Proceedings of the National Academy of Sciences links this deforestation across Southeast Asia with changes in the Asian Monsoon, including significantly decreased rainfall.


The living dead - Australia's disappearing landscape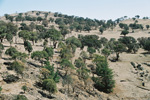 (06/24/2009) Gum trees dot the hills and valleys of south-eastern Australia, a vivid fixture of the rolling landscape. But despite the seeming health of these iconic trees, they have earned the morbid nickname "the living dead" among ecologists, who say natural changes and human actions are threatening the next generation of gum trees. The gum trees that are scattered through the landscape are naturally dying off at a rate of one to two percent each year. With no replacement, researchers fear more than 100,000 square kilometers of land could be virtually treeless within the next 100 years.


Despite violent protests and coup, Daewoo continues to hold cropland in Madagascar

(06/19/2009) Despite violent protests that have left more than 100 dead and led to the ouster of a democratically-elected president, Daewoo Logistics Corp. continues to hold 218,000 hectares of cropland in Madagascar, according to a new campaign by Rainforest Rescue.


What is the crop productivity and environmental impact of too much or too little fertilizer?



(06/18/2009) While the use of synthetic fertilizer has greatly increased agricultural production globally—helping to feed a global population that is not slowing down—it has brought with it high environmental costs. Fertilizer runoff has polluted many coastal regions creating 'dead zones' where the ocean is starved of oxygen by the influx of nitrogen. Synthetic fertilizers have also polluted the air with ammonia, and sent emissions of nitrous oxide into the atmosphere, contributing to global warming.


New report predicts dire consequences for every U.S. region from global warming


(06/17/2009) Government officials and scientists released a 196 page report detailing the impact of global warming on the U.S. yesterday. The study, commissioned in 2007 during the Bush Administration, found that every region of the U.S. faces large-scale consequences due to climate change, including higher temperatures, increased droughts, heavier rainfall, more severe weather, water shortages, rising sea levels, ecosystem stresses, loss of biodiversity, and economic impacts.


America's iconic Midwest forests in significant decline

(06/14/2009) Laura Ingalls Wilder's beloved series of novels about life in the American frontier begins in Wisconsin with the novel Little House in the Big Woods. Less than a hundred years since its publication, a study in Conservation Biology finds that these Midwestern 'big woods' are experiencing a worse-than-expected decline and would likely be unrecognizable to Wilder herself.


Malaysian palm oil firms seek 100,000 ha in the Philippines

(06/08/2009) Malaysian oil palm developers are looking to establish a a 100,000-hectare palm oil plantation and extraction facility on the island of Mindanao in the Philippines, reports Business Mirror, a Philippine business publication.


Peatlands conversion for oil palm a 'monumental mistake' for Indonesia's long-term prosperity, sustainability

(06/04/2009) Indonesia's decision earlier this year to allow conversion of up to 2 million hectares of peatlands for oil palm plantations is "a monumental mistake" for the country's long-term economic prosperity and sustainability, argues an editorial published in the June issue of Frontiers in Ecology and the Environment.


Bill Clinton speaks out for rainforests in Brazil

(06/03/2009) Former US president Bill Clinton spoke out against rainforest destruction on Monday in Brazil. Headlining the Ethanol Summit 2009 in Sao Paulo, Clinton spoke of the positive role ethanol could play in lowering carbon emissions, but not when at the expense of rainforest.


Tropical East Asian forests under great threat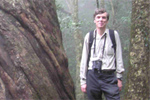 (06/02/2009) Tropical East Asia's rapid population growth and dramatic economic expansion over the past half century have taken a heavy toll on its natural resources. More than two-thirds of the region's original forest cover has been cleared or converted for agriculture and plantations, while its flora and fauna have suffered dearly from a burgeoning trade in wildlife products—several charismatic species have gone extinct as a direct consequence of human exploitation. Nevertheless tropical East Asia remains a top global priority for conservation, supporting up to a quarter of the world's terrestrial species.


Nike, Unilever, Burger King, IKEA may unwittingly contribute to Amazon destruction, says Greenpeace


(06/01/2009) Major international companies are unwittingly driving the deforestation of the Amazon rainforest through their purchases of leather, beef and other products supplied from the Brazil cattle industry, alleges a new report from Greenpeace. The report, Slaughtering the Amazon, is based on a three-year undercover investigation of the Brazilian cattle industry, which accounts for 80 percent of Amazon deforestation and roughly 14 percent of the world's annual forest loss. Greenpeace found that Brazilian beef companies are important suppliers of raw materials used by leading global brands, including Adidas/Reebok, Nike, Carrefour, Eurostar, Unilever, Johnson & Johnson, Toyota, Honda, Gucci, Louis Vuitton, Prada, IKEA, Kraft, Tesco and Wal-Mart, among others.


Destruction of Brazil's most imperiled rainforest continues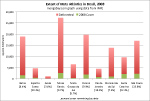 (05/31/2009) More than 100,000 hectares of Brazil's most threatened ecosystem was cleared between 2005 and 2008, reports a study by the Fundação SOS Mata Atlãntica and the National Institute for Space Research (INPE). The "Atlas of Mata Atlântica Remnants", released May 26, assessed the extent of the Mata Atlântica (Atlantic Forest) across 10 of the 17 states where the coastal rainforest occurs. It found that an 102,938 hectares were destroyed during the three year period. The annual loss of 34,121 hectares per year was 2.4 percent lower than the 34,965 ha recorded from the 2000-2005 period.


Rich countries buy up agricultural land in poor countries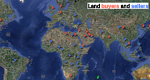 (05/26/2009) Over two-and-half million hectares in the Democratic Republic of the Congo; half a million hectares in Tanzania; and a quarter of a million hectares in Libya: these figures represent just some of the recent international land deals where wealthy countries buy up land in poorer nations for food, and sometimes biofuel, production. The controversial trend has sparked a recent report from the International Food Policy Research Institute (IFPRI) highlighting what nations have to gain—and lose—from participating in such deals.


New rainforest reserve in Congo benefits bonobos and locals



(05/25/2009) A partnership between local villages and conservation groups, headed up by the Bonobo Conservation Initiative (BCI), has led to the creation of a new 1,847 square mile (4,875 square kilometer) reserve in the Democratic Republic of Congo (DRC). The reserve will save some of the region's last pristine forests: ensuring the survival of the embattled bonobo—the least-known of the world's four great ape species—and protecting a wide variety of biodiversity from the Congo peacock to the dwarf crocodile. However, the Kokolopori Bonobo Reserve is worth attention for another reason: every step of its creation—from biological surveys to reserve management—has been run by the local Congolese NGO and villages of Kokolopori.


Did Malaysia cancel plans for palm oil development in the Amazon?

(05/21/2009) The Malaysian government's federal land agency (FELDA) is now denying its well-documented plan to develop oil palm plantations in the Amazon rainforest, reports Ecological Internet, a forest advocacy group that carried out a campaign against the project.


APP, Sinar Mas plan to log habitat of critically endangered orangutans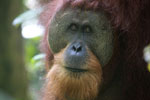 (05/20/2009) Asia Pulp & Paper and Sinar Mas Group have acquired a license to clear hundreds of hectares of unprotected rainforest near Bukit Tigapuluh National Park on the Indonesian island of Sumatra, report environmental groups who say the activity threatens a population of critically endangered orangutans that have been re-introduced into the wild. The companies intend to log the concession for timber and plant it for industrial timber and oil palm plantations.


Congo biochar initiative will reduce poverty, protect forests, slow climate change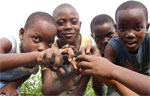 (05/19/2009) An initiative using soil carbon enrichment techniques to boost agricultural yields, alleviate poverty, and protect endangered forests in Central Africa was today selected as one of six projects to win funding under the Congo Basin Forest Fund (CBFF). The scientific committee of the CBFF awarded Belgium's Biochar Fund and its Congolese partner ADAPEL €300,000 to implement its biochar concept in 10 villages in the Equateur Province of the Democratic Republic of Congo. The approach improves the fertility of soils through the introduction of "biochar" — charcoal produced from the burning of agricultural residues and waste biomass under reduced oxygen conditions — thereby increasing crop yields and reducing the need to clear forest for slash-and-burn agriculture.


Bioelectricity bests ethanol on two fronts: land use and global warming



(05/07/2009) Yesterday the Obama Administration established a Biofuels Interagency Working Group to oversee implementation of new rules and research regarding biofuels. On the group's first day of work they would do well to look at a new study in Science Magazine comparing the efficacy of ethanol versus bioelectricity.


Sime Darby signs palm oil deal in Liberia

(05/04/2009) Sime Darby, a Malaysian palm oil producer, will invest $800 million in palm oil and rubber plantations in Liberia, reports Reuters.


Global warming to cripple Southeast Asia economically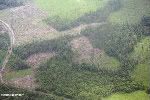 (04/28/2009) By the end of the century nations in Southeast Asia will face debilitating economic loss due to global warming, according to a new study from the Asian Development Bank. Analyzing Indonesia, Philippines, Thailand, and Vietnam the study found that they could suffer an annual loss of 6.7 percent ($230 billion dollars) in combined gross domestic product by 2100, more than double the global average which is estimated at a loss of 2.6 percent.


Famous Kenyan park experiencing large declines in wildlife



(04/21/2009) In Masai Mara, one of Africa's most treasured parks, researchers have found significant, in some cases catastrophic, declines of wild grazing animals. In fifteen years six of seven hoofed animals—giraffes, warthogs, hartebeest, impala, topis and waterbucks—showed declines. The study published in the British Journal of Zoology confirms what has long been expected: wildlife populations in Masai Mara are plummeting due to increased competition with humans and livestock.


Colorado River unlikely to meet current water demands in warmer, drier world

(04/20/2009) Feeding the water habits of such major cities as Los Angeles, Las Vegas, and Phoenix, in addition to providing irrigation waters for the entire Southwestern United States, has stretched the Colorado River thin. The river no longer consistently reaches the sea as it once did. Now a new study warns that the Colorado River system, which has proven dependable for human use throughout the 20th Century, may soon experience shortages due to global warming.


Republic of Congo to turn over 25 M acres of land to South African farmers

(04/20/2009) The government of Republic of Congo (Brazzaville) has offered 25 million acres (10 million hectares) of land to South African farmers in an effort to improve the central African nation's food security, reports Reuters. The area is nearly twice the amount of arable land in South Africa.


Brazil could triple agricultural output without touching the Amazon rainforest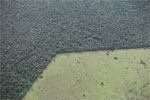 (04/15/2009) Brazil could triple its agricultural without the needing to clear additional rainforest in the Amazon Basin, Roberto Mangabeira Unger, Brazil's Minister of Strategic Affairs, told Bloomberg in an interview. The argument that Brazil can expand its agricultural production without harming the Amazon is a mantra among Brazilian officials. The country has vast tracts of pasture and agricultural land that are being underutilized or have been abandoned, but rapidly appreciating land prices, coupled with poor governance and inconsistent enforcement of environmental laws, means that it is often more profitable to clear new forest land than to rehabilitate pasture.


Mangroves save lives by softening cyclone's blow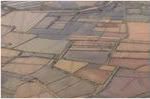 (04/15/2009) In 1999 a super cyclone struck the eastern coast of India, leaving 10,000 people dead. At the time the Orissa cyclone, named after the Indian state which it battered, was the deadliest storm in India in over a quarter century. However, according to a new study published in The Proceedings of the National Academy of Sciences the death toll would have been significantly higher if the mangrove forests buffeting the Indian villagers from the sea had not softened the cyclone's blow.


Rainforest soy moratorium shows success in the Brazilian Amazon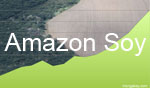 (04/15/2009) An industry-led moratorium on soy plantings on recently deforested rainforest land continues to show success in the Brazilian Amazon, reports a study released Tuesday by environmental groups and Abiove, the soy industry group that formed the initiative and represents about 90 percent of Brazil's soy crush. The satellite-based study showed that only 12 of 630 sample areas (1,389 of 157,896 hectares) deforested since July 2006 — the date the moratorium took effect — were planted with soy.


Global warming will hit corn yields, costing US over a billion dollars annually

(04/10/2009) Corn is the staple crop of the US. Its annual yield is more than twice that of any other American crop, covering an astounding 125,000 square miles. However, this behemoth crop is currently threatened. A new analysis by Environment America, shows that lower yields of corn due to global warming will cost farmers 1.4 billion every year.


Brazil: 'Soy King', Environment Minister strike deal on Amazon deforestation

(04/02/2009) Meeting at the Katoomba payments-for-ecosystem-services conference in Cuiaba, Brazil, Carlos Minc, Brazil's Environment Minister, and Blairo Maggi, Governor of the State of Mato Grosso and the world's largest individual soy grower, put aside their ideological differences and agreed to grant a temporary reprieve for ranchers and farmers in the Amazonian state, allowing them up to four years to reforest their holdings to bring them up to legal code. Under Brazilian law landowners in the "legal Amazon" are required to maintain 80 percent forest cover on their holdings, but in practice, the regulation is widely ignored.


Ecological Cacao? Thinking about all sides of your chocolate bar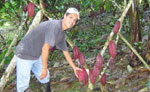 (04/01/2009) As concern for the preservation of forest eco-systems in the tropics has increased over past decades, there has been a growing consideration for ways to harmonize tropical agricultural production with the surrounding environment. The idea of shade grown products, especially coffee and cacao, have become the focus of scientific study and of marketable interest for environmentally conscientious consumers. However, the practical and dependable nature of the practice of shade growing for farmers and conservation objectives is still the matter of some debate.


Can carbon credits from REDD compete with palm oil?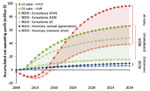 (03/30/2009) Reducing emissions from deforestation and degradation (REDD) is increasingly seen as a compelling way to conserve tropical forests while simultaneously helping mitigate climate change, preserving biodiversity, and providing sustainable livelihoods for rural people. But to become a reality REDD still faces a number of challenges, not least of which is economic competition from other forms of land use. In Indonesia and Malaysia, the biggest competitor is likely oil palm, which is presently one of the most profitable forms of land use. Oil palm is also spreading to other tropical forest areas including the Brazilian Amazon.


Malaysian palm oil targets the Amazon

(03/25/2009) Malaysia's Land Development Authority FELDA will soon break ground on a joint venture with a Brazilian firm to establish 30,000-100,000 hectares (75,000 - 250,000 acres) of oil palm plantations in the heart of the Amazon rainforest, reports the Malaysian Star.


Will palm oil drive deforestation in the Amazon?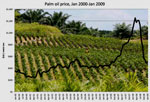 (03/23/2009) Already a significant driver of tropical forest conversion across southeast Asia, oil palm expansion could emerge as threat to the Amazon rainforest due to a proposed change in Brazil's forest law, new infrastructure, and the influence of foreign companies in the region, according to researchers writing in the open-access journal Tropical Conservation Science. William F. Laurance, a senior scientist at the Smithsonian Tropical Research Institute (STRI) in Panama City, Panama, and Rhett A. Butler, founder of environmental science web site Mongabay.com, warn that oil palm expansion in the Brazilian Amazon is likely to occur at the expense of natural forest as a result of a proposed revision to the forest code which requires land owners to retain 80 percent forest on lands in the Amazon. The new law would allow up to 30 percent of this reserve to consist of oil palm.


Loss of genetic diversity hurts agriculture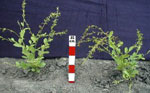 (03/23/2009) Agriculture has long been dependent on the ability of plant species to adapt to varying environmental conditions — without this diversity agriculture development would not have been possible. But human activities are putting this diversity at risk through habitat destruction and introduction of alien species, especially in parts of the world where such diversity is particularly critical: tropical developing countries. This threat has spurred increased efforts to find and conserve plants with special traits adapted to the marginal farming systems of tropical smallholders.


Land rights victory for Amazon Indians in Brazil

(03/20/2009) In what is being hailed as a victory for indigenous groups in the Brazilian Amazon, Brazil's Supreme Court sided with Indians from the Raposa Serra do Sol reservation in a 30-year land dispute with large-scale farmers in the northern state of Roraima, near the border with Venezuela, reports the Associated Press.


Economic crisis hurts forestry sector, sustainability initiatives

(03/16/2009) The global economic crisis has slowed demand for timber products and may undermine efforts to improve the environmental performance of forestry, reports the U.N. Food and Agriculture Organization (FAO) in its biannual "State of the World's Forests 2009", released today.



Page 1 | Page 2 | Page 3 | Page 4 | Page 5 | Page 6 | Page 7 | Page 8 | Page 9 | Page 10 | Page 11 | Page 12 | Page 13 | Page 14 | Page 15