News articles on agriculture

---
Mongabay.com news articles on agriculture in blog format. Updated regularly.





Women are key to global conservation

(03/03/2011) In 1991, my nine-year-old daughter Rachel traveled with me to Guatemala where we were struck by the heartbreaking rural poverty and mudslides worsened by widespread deforestation. We vividly remember holding a three-year-old child who was so listless and malnourished he could scarcely lift his arms. The worry and fatigue on his mother's face and the child's condition affected us both profoundly, despite Rachel's relative youth.


2% GDP could turn global economy green

(02/21/2011) Investing around $1.3 trillion, which represents about 2% of the world's gross domestic product (GDP), into ten sectors could move the world economy from fossil-fuel dependent toward a low carbon economy, according to report by the UN Environment Program (UNEP). In addition, the investments would alleviate global poverty and keep stagnating economies humming, while cutting humanity's global ecological footprint nearly in half by 2050 even in the face of rising populations.


Food crisis 2011?: drought in China could push food prices even higher

(02/09/2011) The UN's Food and Agriculture Organization (FAO) has warned that a drought in China could devastate the nation's winter wheat crop and further inflate food prices worldwide. Already, food prices hit a record high in January according to the FAO. Rising 3.4 percent since December, prices reached the highest point since tracking began in 1990. While many fear a food crisis similar to the one in 2008-2007, experts say the world has more food in reserve this time around and gasoline, at least for now, remains cheaper. However, if China loses its winter wheat that could scuttle any hopes of avoiding another price rise in crop staples.


Slow but steady progress on recognizing indigenous land rights is interrupted by commodity boom

(02/09/2011) Progress over the past 25 years in recognizing indigenous peoples' rights to land and resources has been interrupted by a worldwide commodity boom, argues a new report published by the Rights and Resources Initiative (RRI). The report says that surging food and energy prices—and associated appreciation of land values—have led some governments to pause on land tenure reform, and in some cases, rollback hard-won rights. The report cites instances in Asia, Africa, and South America where large blocks of land traditionally used by local people have been sold or leased to industrial interests. In a conversation with mongabay.com, Andy White, coordinator of RRI, discussed the new report and broader rights issues.


Numerous causes, including climate change, behind record food prices

(02/07/2011) Food prices hit a record high in January according to the UN's Food and Agriculture Organization (FAO), threatening the world's poor. Rising 3.4% since December, the FAO stated that prices reached the highest point since the agency began tracking food prices in 1990. Given the complexity of world markets and agriculture, experts have pointed to a number of reasons behind the rise including rising meat and dairy consumption, the commodity boom, fresh water scarcity, soil erosion, biofuels, growing human population, and a warming world that has exacerbated extreme weather events like last year's heatwave in Russia.


Brazilian mining giant buys Amazon palm oil company

(02/03/2011) Vale, a Brazilian mining giant, will buy palm oil producer Biopalma da Amazonia SA Reflorestamento Industria & Comercio, reports Bloomberg.


From Cambodia to California: the world's top 10 most threatened forests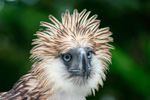 (02/02/2011) Growing populations, expanding agriculture, commodities such as palm oil and paper, logging, urban sprawl, mining, and other human impacts have pushed many of the world's great forests to the brink. Yet scientists, environmentalists, and even some policymakers increasingly warn that forests are worth more standing than felled. They argue that by safeguarding vulnerable biodiversity, sequestering carbon, controlling erosion, and providing fresh water, forests provide services to humanity, not to mention the unquantifiable importance of having wild places in an increasingly human-modified world. Still, the decline of the world's forests continues: the FAO estimating that around 10 million hectares of tropical forest are lost every year. Of course, some of these forests are more imperiled than others, and a new analysis by Conservation International (CI) has catalogued the world's 10 most threatened forests.


'Land grab' fears in Africa legitimate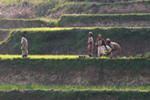 (01/31/2011) A new report by the International Institute for Environment and Development (IIED) has found that recent large-scale land deals in Africa are likely to provide scant benefit to some of the world's poorest and most famine-prone nations and will probably create new social and environmental problems. Analyzing 12 recent land leasing contracts investigators found a number of concerns, including contracts that are only a few pages long, exclusion of local people, and in one case actually giving land away for free. Many of the contracts last for 100 years, threatening to separate local communities from the land they live on indefinitely. "Most contracts for large-scale land deals in Africa are negotiated in secret," explains report author Lorenzo Cotula in a press release. "Only rarely do local landholders have a say in those negotiations and few contracts are publicly available after they have been signed."


Greening the world with palm oil?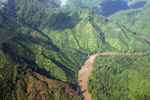 (01/26/2011) The commercial shows a typical office setting. A worker sits drearily at a desk, shredding papers and watching minutes tick by on the clock. When his break comes, he takes out a Nestle KitKat bar. As he tears into the package, the viewer, but not the office worker, notices something is amiss—what should be chocolate has been replaced by the dark hairy finger of an orangutan. With the jarring crunch of teeth breaking through bone, the worker bites into the "bar." Drops of blood fall on the keyboard and run down his face. His officemates stare, horrified. The advertisement cuts to a solitary tree standing amid a deforested landscape. A chainsaw whines. The message: Palm oil—an ingredient in many Nestle products—is killing orangutans by destroying their habitat, the rainforests of Borneo and Sumatra.


Prairie grass-based biofuels could meet half current fuel demand without affecting forests, food

(01/26/2011) Biofuels could meet up to half the world's current fuel consumption without affecting food production or forests, argues a study published last month in the journal Environmental Science and Technology.


Hyenas discovered in Armenia? Researchers find carcass, tracks

(01/14/2011) On October 1, 2010, the carcass of a striped hyena was found entangled in barbed wire surrounding an orchard in southern Armenia. The find represents the region's first confirmed hyena observation in over 60 years.


Agricultural innovation will reduce poverty, help stabilize climate change according to new report

(01/12/2011) With nearly a billion people people going hungry in the world today as 40 percent of the global food stock is wasted before it is consumed, many are seeking ways to increase the efficiency of the world's food system. Worldwatch Institute, an environmental sustainability and social welfare research organization, today released State of the World 2011: Innovations that Nourish the Planet, which highlights recent successes in agricultural innovation and outlines ways to reduce global hunger and poverty while at the same time minimizing the impact of agriculture on the environment.


Sales of RSPO-certified palm oil surge 225%

(01/10/2011) Sales of palm oil certified under the leading sustainability standard surged 225 percent in 2010, suggesting growing consumer interest in more responsibly-sourced palm oil.


GM crop contamination may be product of sloppy handling, not cross-pollination

(01/04/2011) A recent study has suggested that sloppy seed handling may be partially responsible for the presence of genetically modified plants in conventional fields. For years, farmers have been reporting that fields planted with traditional seeds sometimes yield GM plants. Many scientists believe that this pattern is due to cross-pollination: insects carry pollen from neighboring GM fields into conventional fields, resulting in some GM plants. But a new paper just published in PLoS One argues that the effect of cross-pollination is actually quite small. In the fields tested by the researchers, fewer than 1 percent of all conventional cotton plants produced genetically modified Bt seed as a result of insect cross-pollination.


Environmental atlas highlights human impact in Latin America and Caribbean

(12/28/2010) A new atlas produced by the United Nations Environment Programme (UNEP) combines striking satellite images and rigorous data to present a unique and complex view of environmental changes taking place in Latin America and the Caribbean.


Will Indonesia's big REDD rainforest deal work?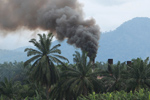 (12/28/2010) Flying in a plane over the Indonesian half of the island of New Guinea, rainforest stretches like a sea of green, broken only by rugged mountain ranges and winding rivers. The broccoli-like canopy shows little sign of human influence. But as you near Jayapura, the provincial capital of Papua, the tree cover becomes patchier—a sign of logging—and red scars from mining appear before giving way to the monotonous dark green of oil palm plantations and finally grasslands and urban areas. The scene is not unique to Indonesian New Guinea; it has been repeated across the world's largest archipelago for decades, partly a consequence of agricultural expansion by small farmers, but increasingly a product of extractive industries, especially the logging, plantation, and mining sectors. Papua, in fact, is Indonesia's last frontier and therefore represents two diverging options for the country's development path: continued deforestation and degradation of forests under a business-as-usual approach or a shift toward a fundamentally different and unproven model based on greater transparency and careful stewardship of its forest resources.


Attempt to reduce ethanol subsidies blocked by corn-belt senators

(12/21/2010) An attempt by Senator Dianne Feinstein (D-California) to drastically reduce subsidies for domestic ethanol production and cut the tariff on imported ethanol was ultimately unsuccessful, reports Reuters. The proposal would have cut the annual cost of subsidies by $5.3 billion.


Lack of price premium for certified palm oil endangers sustainability initiative

(12/19/2010) The palm oil industry's sustainability initiative is making considerable progress toward improving its environmental performance, but needs to do more to accelerate the adoption of responsible practices, argue researchers writing in mongabay.com's open access journal Tropical Conservation Science.


Earth could see 4 degrees Celsius warming in less than a lifetime

(11/29/2010) By the time children born this year reach 50 years old, the Earth could be 4 degrees Celsius warmer (7.2 degrees Fahrenheit) warns a new study as governments meet in Cancun for this year's UN climate summit, which is not expected to produce an agreement. Last year governments pledged in the non-binding Copenhagen Accord to keep temperatures below a 2 degree Celsius rise, but a new study in Philosophical Transactions of the Royal Society A argues that even with current promises to cut emissions this is unlikely and, in a worst-case scenario, a rise of 4 degrees Celsius is possible by 2060.


Good stewards of forests at home outsource deforestation abroad

(11/24/2010) As more nations adopt better laws and policies to save and restore forests at home, they may, in fact, be outsourcing deforestation to other parts of the world, according to a new study in the Proceedings of the National Academy of Sciences (PNAS). Looking at six developing nations where forests are recovering—instead of receding—the study found only one of them did not outsource deforestation to meet local demand for wood-products and food, a process known as 'leakage'.


UN warns of likely food crisis next year for world's poor

(11/17/2010) The Food and Agricultural Organization (FAO) warns in a new report that next year could see a rise in food prices, especially imperiling the world's poor. The report predicts that food prices will jump 11% for the world's poorest nations and 20% for low-income food-deficit countries. Already, the UN estimates that 1 billion people in the world suffer from hunger, the highest number in history.


New bat species confirmed in Ecuador, may already be extinct

(11/16/2010) Although the first specimen was collected over 30 years ago, scientists have only now confirmed that a tiny brown bat is indeed a unique species. Named Myotis diminutus for its incredibly small size, the new bat was discovered in the Chocó biodiversity hotspot, amid the moist forests of western Ecuador.


Chaco expedition working to "minimize the risk" of running into uncontacted natives

(11/11/2010) A joint expedition by the Natural History Museum (NHM), London and the Natural History Museum, Asuncion to study the biodiversity of the dwindling dry forests of Chaco in Paraguay have responded to recent concerns that they risk encountering uncontacted natives, which could potentially threaten the natives' lives as well as their own.


Brazil's development bank announces $588m fund to reduce agricultural emissions

(11/11/2010) Brazil's national development bank launched a 1 billion reais ($588 million) fund that will finance projects to reduce greenhouse gas emissions associated with agriculture, reports Reuters.


U.S. companies should help drive push toward sustainable palm oil


(11/09/2010) U.S. companies should take a leadership role in helping ensure that palm oil production is sustainable and does not come at the cost of forests, climate, and communities, argues a new report published ahead of the annual meeting of the Roundtable on Sustainable Palm Oil (RSPO). The report, published by the National Wildlife Federation (NWF), says that while the U.S. is only a minor consumer of palm oil, its demand for the vegetable oil is fast rising, increasing four-fold since 2006. Palm oil, which is among the cheapest of vegetables owing to its high yield, is now found in up to 50 percent of packaged retail food products.


Eco-friendly palm oil conference opens

(11/08/2010) The Roundtable on Sustainable Palm Oil (RSPO), a body that has devised certification criteria to improve the social and environmental performance of palm oil, opens its annual meeting tomorrow in Jakarta.


Growing strawberries organically yields more nutritious fruit and healthier soil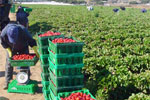 (11/08/2010) Strawberry plants grown on commercial organic farms yield higher-quality fruit and have healthier soil than those grown conventionally, according to a study published on 1 September in the journal PLoS One. The research suggests that sustainable farming practices can produce nutritious fruit, if farmers manage soil and its beneficial microbes properly. This is among the most comprehensive studies to investigate how conventional and organic farming methods affect both fruit and soil quality.


Dutch to use only certified palm oil by 2015

(11/04/2010) The Netherlands has committed to only using palm oil certified under the Roundtable on Sustainable Palm Oil (RSPO) by 2015, providing a huge boost for the certification standard which aims to improve the social and environmental performance of the world's most productive oil crop. The pledge makes the Netherlands the first country to commit itself to using only sustainable palm oil.


Tropical agriculture "double-whammy": high emissions, low yields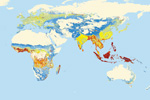 (11/02/2010) Food produced in the tropics comes with high carbon emissions and low crop yields, according to a new study in the Proceedings of the National Academy of Sciences (PNAS). In the most comprehensive and detailed study to date looking at carbon emissions versus crop yields, researchers found that food produced in the tropics releases almost double the amount of carbon while producing half the yield as food produced in temperate regions. In other words, temperate food production is three times more efficient in terms of yield and carbon emissions.


Villagers beat, ride on, and kill baby elephant

(10/28/2010) A video camera has captured villagers in the Indian state of Assam, beating, riding on, and eventually spearing a three-year-old elephant to death that had been abandoned by its herd after suffering an injury. The footage, available from New Delhi Television (NDTV) [warning: it is graphic], shows policemen standing by as the animal is killed. The incident took place a day after the Asian elephant was declared a National Heritage Animal status by Indian authorities, granting it special cultural status.


Corporations, conservation, and the green movement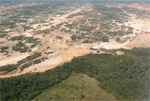 (10/21/2010) The image of rainforests being torn down by giant bulldozers, felled by chainsaw-wielding loggers, and torched by large-scale developers has never been more poignant. Corporations have today replaced small-scale farmers as the prime drivers of deforestation, a shift that has critical implications for conservation. Until recently deforestation has been driven mostly by poverty—poor people in developing countries clearing forests or depleting other natural resources as they struggle to feed their families. Government policies in the '60s, '70s, and '80s had a multiplier effect, subsidizing agricultural expansion through low-interest loans, infrastructure projects, and ambitious colonization schemes, especially in the Amazon and Indonesia. But over the past two decades, this has changed in many countries due to rural depopulation, a decline in state-sponsored development projects, the rise of globalized financial markets, and a worldwide commodity boom. Deforestation, overfishing, and other forms of environmental degradation are now primarily the result of corporations feeding demand from international consumers. While industrial actors exploit resources more efficiently and cause widespread environmental damage, they also are more sensitive to pressure from consumers and environmental groups. Thus in recent years, it has become easier—and more ethical—for green groups to go after corporations than after poor farmers.


Humanity consuming the Earth: by 2030 we'll need two planets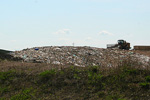 (10/13/2010) Too many people consuming too much is depleting the world's natural resources faster than they are replenished, imperiling not only the world's species but risking the well-being of human societies, according to a new massive study by the World Wildlife Fund (WWF), entitled the Living Planet Report. The report finds that humanity is currently consuming the equivalent of 1.5 planet Earths every year for its activities. This overconsumption has caused biodiversity—in this case, representative populations of vertebrate animals—to fall by 30 percent worldwide since 1970. The situation is more dire in tropical regions where terrestrial species' populations have fallen by 60 percent and freshwater species by 70 percent.


Farms in the sky, an interview with Dickson Despommier


(10/12/2010) To solve today's environmental crises—climate change, deforestation, mass extinction, and marine degradation—while feeding a growing population (on its way to 9 billion) will require not only thinking outside the box, but a "new box altogether" according to Dr. Dickson Despommier, author of the new book, The Vertical Farm. Exciting policy-makers and environmentalists, Despommier's bold idea for skyscrapers devoted to agriculture is certainly thinking outside the box.


Rivers worldwide in peril: society treats symptoms, ignores causes


(09/29/2010) Dams, agricultural runoff, pesticides, sewage, mercury pollution from coal plants, invasive species, overconsumption, irrigation, erosion from deforestation, wetland destruction, overfishing, aquaculture: it's clear that the world's rivers are facing a barrage of unprecedented impacts from humans, but just how bad is the situation? A new global analysis of the world's rivers is not comforting: the comprehensive report, published in Nature, finds that our waterways are in a deep crisis which bridges the gap between developing nations and the wealthy west. According to the study, while societies spend billions treating the symptoms of widespread river degradation, they are still failing to address the causes, imperiling both human populations and freshwater biodiversity.


Nearly half of the world's wetlands used for crops

(09/27/2010) Wetlands used for crops have expanded significantly over the past eighty years. According to a new study in the open-access journal Tropical Conservation Science, wetlands being utilized for crop production has jumped from 25 percent in 1926 to 43 percent in 2006 of the world's wetlands as identified by the Ramsar Convention on Wetlands.


Threatened on all sides: how to save the Serengeti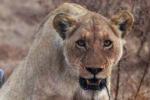 (09/27/2010) Tanzania's plan to build a road through the Serengeti has raised the hackles of environmentalists, conservationists, tourists, and wildlife-lovers worldwide, yet the proposed road is only the most recent in a wide variety of threats to the Serengeti ecosystem. A new study in mongabay.com's open-access journal Tropical Conservation Science looks at the wide variety of issues facing the Serengeti and how to save one of the world's most beloved landscapes and wildlife communities.


Into the Congo: saving bonobos means aiding left-behind communities, an interview with Gay Reinartz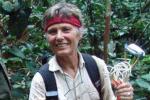 (09/23/2010) Unlike every other of the world's great apes—the gorilla, chimpanzee, and orangutan—saving the bonobo means focusing conservation efforts on a single nation, the Democratic Republic of the Congo. While such a fact would seem to simplify conservation, according to the director of the Bonobo and Congo Biodiversity Initiative (BCBI), Gay Reinartz, it in fact complicates it: after decades of one of world's brutal civil wars, the DRC remains among the world's most left-behind nations. Widespread poverty, violence, politically instability, corruption, and lack of basic infrastructure have left the Congolese people in desperate straits.


Another food goliath falls to palm oil campaign


(09/22/2010) One of the world's biggest food makers, General Mills, has pledged to source only sustainable and responsible palm oil within five years time. With this announcement, General Mills becomes only the most recent food giant to pledge to move away from problematic sources of palm oil, which is used in everything from processed foods to health and beauty products. Nestle made a similar pledge earlier this year after a brutalizing social media campaign that lasted for months while Unilever, the world's biggest palm oil buyer, has been working closely with green groups for years.


Will Brazil Change its Forest Code – and Kill the Amazon rainforest?

(09/22/2010) Many credit Brazil's 75-year old Forest Code with helping to slow destruction of the Amazon Rainforest, but an unlikely amalgamation of right-wing and left-wing politicians are trying to gut the law. In this first of two articles, Ecosystem Marketplace examines the state of the debate. In the second part, Ecosystem Marketplace takes a look at the law's implications for the Amazon – and for the forest-carbon marketplace in Brazil.


Oil palm plantations on peatlands won't get carbon credits under CDM

(09/19/2010) Plantations on peatlands will no longer be supported by the Clean Development Mechanism (CDM), a framework for industrialized countries to reduce their emissions via projects in developing countries, reports Wetlands International.


Could forest conservation payments undermine organic agriculture?


(09/07/2010) Forest carbon payment programs like the proposed reducing emissions from deforestation and degradation (REDD) mechanism could put pressure on wildlife-friendly farming techniques by increasing the need to intensify agricultural production, warns a paper published this June in Conservation Biology. The paper, written by Jaboury Ghazoul and Lian Pin Koh of ETH Zurich and myself in September 2009, posits that by increasing the opportunity cost of conversion of forest land for agriculture, REDD will potentially constrain the amount of land available to meet growing demand for food. Because organic agriculture and other biodiversity-friendly farming practices generally have lower yields than industrial agriculture, REDD will therefore encourage a shift toward from more productive forms of food production.


Facing moratorium and criticism in Indonesia, Sinar Mas looks to Liberia for new palm oil opportunities

(09/05/2010) Singapore's Golden Agri-Resources, a holding of the embattled Sinar Mas Group, said it will form a partnership with the government of Liberia to establish a 220,000-hectare plantation in the West African nation, reports the Jakarta Globe.


80% of tropical agricultural expansion between 1980-2000 came at expense of forests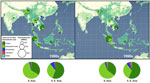 (09/02/2010) More than 80 percent of agricultural expansion in the tropics between 1980 and 2000 came at the expense of forests, reports research published last week in the early online edition of the Proceedings of the National Academy of Sciences (PNAS). The study, based on analysis satellite images collected by the United Nations Food and Agricultural Organization (FAO) and led by Holly Gibbs of Stanford University, found that 55 percent of new agricultural land came at the expense of intact forests, while 28 percent came from disturbed forests. Another six percent came from shrub lands.


21% of Africa's freshwater plants and animals threatened

(09/02/2010) 21 percent of African freshwater plant and animal species are threatened with extinction, according to a five year assessment of 5,167 freshwater species by 200 scientists.


NASA: surge in Amazon fires

(08/31/2010) The number of fire hotspots has surged in the Bolivian and Brazilian parts of the Amazon, reveals data and imagery from NASA.


Coral reef survival depends on the super small, an interview with Forest Rohwer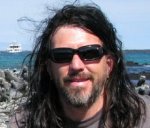 (08/30/2010) If you take a teaspoon and dip it into the ocean what will you have? Some drops of lifeless water? Only a few decades ago this is what scientists would have said, however, the development of increasingly powerful microscopes have shown us a world long unknown, which has vital importance for the survival of one of the world's most threatened and most treasured ecosystems: coral reefs. A single milliliter of water is now known to contain at least a million living microbes, i.e. organisms too small to see without a microscope. After discovering their super-abundant presence, researchers are now beginning to uncover how these incredibly tiny life-forms shape the fate of the world's coral reefs.


Rapid growth of palm oil industry tramples indigenous peoples' rights, says report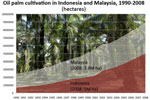 (08/30/2010) Rapid expansion of oil palm plantations across Southeast Asia have run roughshod over customary tenure systems, resulting in exploitation of local communities, conflict, and outright human rights abuses, reports a new assessment of the palm oil sector by the Forest Peoples Programme (FPP), an international indigenous rights group.


Cargill backtracks on sustainability push for palm oil, says activist group

(08/26/2010) Cargill has not suspended its relationship with a palm oil company recently exposed for misleading investors and buyers on its environmental transgressions, reports the Rainforest Action Network (RAN), an activist group campaigning against environmentally-damaging forms of palm oil production.


Indonesia's forest conservation plan may not sufficiently reduce emissions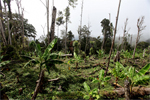 (08/25/2010) One third of Indonesia's greenhouse gas emissions from deforestation originate from areas not officially defined as 'forest' suggesting that efforts to reduce emissions from deforestation and degradation (REDD+) may fail unless they account for carbon across the country's entire landscape, warns a new report published by the World Agroforestry Centre (CGIAR). The policy brief finds that up to 600 million tons of Indonesia's carbon emissions 'occur outside institutionally defined forests' and are therefore not accounted for under the current national REDD+ policy, which, if implemented, would enable Indonesia to win compensation from industrialized countries for protecting its carbon-dense forests and peatlands as a climate change mechanism.


Satellites show mangrove forest loss even worse than estimated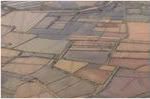 (08/19/2010) New satellite data shows that human actions are wiping out mangrove forests even faster than previous bleak estimates. Conducted by the US Geological Survey and NASA, the researchers found that mangroves comprise 12.3 percent less area than previously estimated. In total, satellites reveal that mangrove forests cover approximately 53,290 square miles (137,760 square kilometers). "Our assessment shows, for the first time, the exact extent and distribution of mangrove forests of the world at 30 meters spatial resolution, the highest resolution ever," said Dr Chandra Giri from USGS.



Page 1 | Page 2 | Page 3 | Page 4 | Page 5 | Page 6 | Page 7 | Page 8 | Page 9 | Page 10 | Page 11 | Page 12 | Page 13 | Page 14 | Page 15