News articles on africa

---
Mongabay.com news articles on africa in blog format. Updated regularly.



Africa Header


Lemur milestone: captive-born female successfully breeds with wild male

(01/01/2011) After 13 years of releasing captive-born lemurs into the wild, the Madagascar Fauna Group (MFG) has finally succeeded in breeding a captive-born black-and-white ruffed lemur female with a wild male, a pairing that last October produced twins in Betampona Natural Reserve. This is a milestone for lemur conservation, since it is the first time a captive-born lemur and a wild lemur have successfully mated and given birth.


Local rules trump regulations imposed by outsiders in Madagascar

(12/19/2010) Unwritten rules and social norms can be an effective means to manage protected areas in rural parts of Madagascar, reports a new study published in mongabay.com's open access journal Tropical Conservation Science.


Picture: New lemur in Madagascar

(12/15/2010) Researchers have discovered a new species of lemur in Madagascar.


Mountain gorilla population up by 100 individuals

(12/07/2010) Conservation appears to be working for the Critically Endangered mountain gorilla (Gorilla beringei beringei) in the Virunga massif region, as a new census shows an additional 100 individuals from the last census in 2003, an increase of over a quarter. The Virunga massif is a region in three nations—Rwanda, the Democratic Republic of Congo, and Uganda—and covering three protected area.


Climate change to take the lives of 5 million by 2020, mostly children

(12/06/2010) A new report by humanitarian research organization DARA and the Climate Vulnerable Forum finds that if nations continue to fail at lowering greenhouse gas emissions, five million people—mostly children—are likely to die from climate change impacts over the next 10 years. The report, called the Climate Vulnerability Monitor, predicts, in addition, that by 2030, one million people every year will perish from climate change impacts. The dire predictions come as nations struggle at a UN Climate Summit in Mexico this week to come up with a coordinated response to climate change, although an agreement is not expected this year.


Rwanda government: one third forest cover coming seven years ahead of schedule

(12/01/2010) Rwanda expects to reach its goal of 30% forest cover in three years, according to the Minister for Forestry and Mines, Christophe Bazivamo. If achieved this would be seven years ahead of the government's pledge for 2020.


Hairy enigma of the Serengeti photographed again

(11/29/2010) A mysterious—and extremely hairy—animal has been photographed again in the Serengeti. Robert Berntsen, a frequent traveler to East Africa, photographed the creature, almost certainly a gazelle, in Kenya's Masai Mara Reserve. It was earlier photographed by Paolo Torchio in the same reserve.


Record number of nations hit all time temperature highs

(11/23/2010) To date, nineteen nations have hit or matched record high temperatures this year, according to Jeff Master's Wunder Blog, making 2010 the only year to have so many national records. In contrast, no nation this year has hit a record cold temperature.


Extensive logging, lemur hunting in Madagascar national park despite moratorium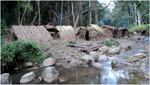 (11/16/2010) A biological survey in Northeastern Madagascar has turned up evidence of extensive logging in Masoala National Park, a UNESCO World Heritage Site renowned for its biologically-rich rainforest. The findings suggest that harvesting of valuable hardwoods—including rosewood, ebony, and palissander—continues despite an official ban on the logging and export of timber.


Cheetahs reproduce more successfully after early pregnancies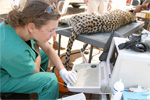 (11/15/2010) Early pregnancies prepare a cheetah for a life of productive motherhood, new research shows. A study published on 20 September in Conservation Letters advises captive breeding programs to focus on breeding female cheetahs at young ages to set the stage for many litters throughout their lives. The world's fastest animal, the cheetah has not outpaced a disheartening march toward extinction. Populations have declined from an estimated 100,000 a century ago to about 13,000 today. For years, researchers have pointed to the high genetic similarities among individual cheetahs as the main reason why captive cheetahs don't often get pregnant.


Thousands of marine turtles slaughtered in Madagascar for food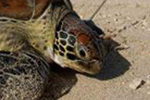 (11/14/2010) Over 10,000 marine turtles are being killed in one region of Madagascar for food every year, according to a new study in Animal Conservation. Although fishing for marine turtles is illegal, it has not stopped local artisanal fishermen from pursuing four different endangered marine turtle species. "We conducted this study because we know this small-scale, artisanal fishing is going on despite it being illegal to catch turtles under Malagasy law," Annette Broderick, from the Center for Ecology and Conservation (Cornwall) at the University of Exeter, said in a press release. "Because turtles are an endangered species, it's important for us to know what's going on in the region so we can work with the local community to find a sustainable way forward."


Local efforts block attempt to ship illegal rosewood from Madagascar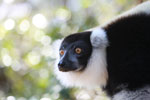 (11/10/2010) Authorities in Madagascar successfully blocked an attempt to ship illegally logged rosewood from the port of Vohemar over the weekend, according to local reports. The incident, while isolated, suggests citizens, the Waters and Forests Administration, local media, and shipping companies are having an impact on slowing the rosewood trade that has devastated Madagascar's rainforest parks, wildlife, and rural communities.


African apes threatened by rising temperatures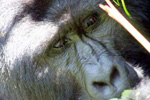 (11/10/2010) Most people wish each day had more than 24 hours. But as the planet heats up, that limited number of hours might push endangered African apes even closer to extinction by making their current habitats unsuitable for their lifestyle, according to a controversial study published on 23 July in the Journal of Biogeography.


Alleged rhino horn dealer takes his own life

(11/10/2010) The illegal trade in rhino horn doesn't just end in the deaths of thousands of rhinos. Humans, too, often lose their lives in the trade. Both those poaching rhinos and those protecting them, such as park rangers, have been killed in gun battles. But the trade ruins lives in many ways: yesterday, Tommy Fourie, 51, who allegedly sold 36 rhino hunters to a game farmer, shot himself with a hunting rifle in South Africa.


Madagascar's president linked to illegal logging (video)

(11/05/2010) Video released by the Environmental Investigation Agency reveals Chinese rosewood traders have direct links to Madagascar's President Andry Rajoelina, who seized power during a March 2009 military coup.


Bushmeat hunting alters forest structure in Africa

(11/04/2010) According to the first study of its kind in Africa, bushmeat hunting impacts African rainforests by wiping-out large mammals and birds—such as forest elephants, primates, and hornbills—that are critical for dispersing certain tree species. The study, published in Biotropica, found that heavy bushmeat hunting in the Central African Republic changes the structure of forest species by favoring small-seeded trees over large-seeded, leading to lower tree diversity of trees that have big seeds.


The $1M bed: why Madagascar's rainforests are being destroyed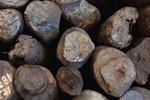 (10/26/2010) Consumer demand for rosewood furniture and musical instruments is driving illegal logging in Madagascar's national parks, endangering wildlife and undermining local community livelihoods, according to a new report from the Environmental Investigation Agency (EIA) and Global Witness. The report, based on more than a year of investigations, shows that Madagascar's valuable hardwoods—including ebony, pallisander, and rosewood—are being illegally harvested from rainforest parks and trafficked to Asia, Europe, and the United States. The vast majority of timber however ends up in China, where it is converted into luxury furniture.


Elephant tromping benefits frogs and lizards

(10/25/2010) While elephants may appear destructive when they pull down trees, tear up grasses or stir up soils, their impacts actually make space for the little guys: frogs and reptiles. The BBC reports that a new study in African Journal of Ecology finds that African bush elephants (Loxodonta Africana), facilitate herpetofauna (i.e. amphibians and reptiles) biodiversity when they act as ecosystem engineers.


Photos: three new forest frogs discovered in Tanzania

(10/19/2010) Africa's most biodiverse nation, Tanzania, has added a few more species to its dockets. Researchers have discovered three new amphibians in the always surprising Eastern Arc Mountains, a region which has supplied a number of new species recently. All three new species are members of the frog genus Callulina. Described in the Zoological Journal of the Linnean Society the researchers warn that all three of the new frogs are confined to small habitats threatened by deforestation and firewood collection.


Slaughtered elephant served up at Zimbabwean rally with president

(10/12/2010) On the menu at the most recent rally for the Zimbabwe African National Union Political Front (ZANU-PF): 3 African buffalo, 3 elephants, and a lot of smaller game according to SW Radio Africa. Attended by Zimbabwe's President and founder of ZANU-PF, Robert Mugabe, the rally also celebrated the opening of the Women's Celebration Bank.


Citizens of 188 countries challenge leaders on climate change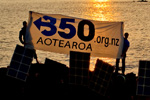 (10/11/2010) As world leaders continue to fumble a coherent, rapid, and comprehensive response to climate change, citizens from around the world yesterday sent a message to inert politicians by participating in over 7,300 events against climate change, according to 350.org, the head organizer of the day dubbed the 'Global Work Party'. "The fossil fuel industry may have thought that the collapse of the Copenhagen talks and its victory in the U.S. Congress were the final word—that people would give up in discouragement," said, Bill McKibben, founder of 350.org, so-called because 350 parts per millions (ppm) is the 'safe' amount of carbon in the atmosphere according to many scientists. Currently the concentration is around 390 ppm.


Picture: unknown carnivore discovered in Madagascar lake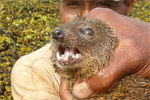 (10/10/2010) Researchers have identified a previously unknown species of carnivore lurking in one of the world's most endangered lakes. Durrell's vontsira (Salanoia durrelli), named in honor of the late conservationist and writer Gerald Durrell, was first photographed swimming in Madagascar's Lake Alaotra in 2004. Subsequent surveys by scientists at the the Durrell Wildlife Conservation Trust, the Natural History Museum, London, Nature Heritage, Jersey, and Conservation International confirmed the mongoose-like creature was indeed a new species.


1000 rare tortoises poached each week in Madagascar

(09/30/2010) One thousand endangered tortoises are being illegally collected each week in southern Madagascar, reports WWF.


Traveler caught with 200 pounds of elephant ivory in four suitcases

(09/27/2010) Customs officials found 16 pieces of cut ivory on searching a 62-year-old Malaysian man at Suvarnabhumi International Airport in Thailand in August. Recently released information shows that the traveler was carrying nearly 200 pounds (90 kilograms) of ivory in four suitcases after arriving from Addis Ababa, Ethiopia.


Ugandan forest being stripped for fuel wood

(09/27/2010) A new study in the open access journal of Tropical Conservation Science finds that the Kasagala forest reserve in central Uganda is losing important tree species and suffering from low diversity of species. Researchers believe that forest degradation for charcoal and firewood has put heavy pressure on this ecosystem.


Threatened on all sides: how to save the Serengeti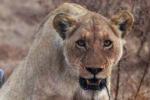 (09/27/2010) Tanzania's plan to build a road through the Serengeti has raised the hackles of environmentalists, conservationists, tourists, and wildlife-lovers worldwide, yet the proposed road is only the most recent in a wide variety of threats to the Serengeti ecosystem. A new study in mongabay.com's open-access journal Tropical Conservation Science looks at the wide variety of issues facing the Serengeti and how to save one of the world's most beloved landscapes and wildlife communities.


Financial crisis pummels wildlife and people in the Congo rainforest

(09/27/2010) Spreading over three central African nations—Cameroon, Central African Republic, and Republic of Congo—the Sangha tri-national landscape is home to a variety of actors: over 150,000 Bantu people and nearly 20,000 pygmies; endangered species including forest elephants and gorillas; and, not least, the Congo rainforest ecosystem itself, which here remains largely intact. Given its interplay of species-richness, primary rainforest, and people—many of whom are among the poorest in the world—the landscape became internationally important in 2002 when under the Congo Basin Forest Partnership (CBFP) conservation groups and development agencies agreed to work together to preserve the ecosystems while providing development in the region.


Into the Congo: saving bonobos means aiding left-behind communities, an interview with Gay Reinartz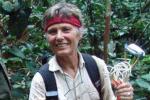 (09/23/2010) Unlike every other of the world's great apes—the gorilla, chimpanzee, and orangutan—saving the bonobo means focusing conservation efforts on a single nation, the Democratic Republic of the Congo. While such a fact would seem to simplify conservation, according to the director of the Bonobo and Congo Biodiversity Initiative (BCBI), Gay Reinartz, it in fact complicates it: after decades of one of world's brutal civil wars, the DRC remains among the world's most left-behind nations. Widespread poverty, violence, politically instability, corruption, and lack of basic infrastructure have left the Congolese people in desperate straits.


Crystal-clear river becomes first in Madagascar to wins Ramsar protected status

(09/20/2010) The Nosivolo river and its watershed has become Madagascar's first Ramsar site, reports Conservation International.


Police in eastern Madagascar arrest foreign journalist investigating illegal timber trafficking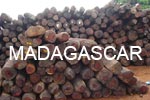 (09/17/2010) Authorities in eastern Madagascar arrested a foreign journalist investigating illegal rosewood trafficking. The arrest, which took place twelve days ago, comes as the central government claims to be cracking down on the illicit rosewood trade. The journalist, whose name and nationality is being withheld to protect his identity, had his camera equipment confiscated by the police in Maroantsetra, a town that is the gateway to Masoala National Park, where much of the rosewood logging is occurring. The police, accompanied by rosewood traffickers, forced the journalist to delete images of timber stockpiles from his camera. The journalist and his guide were then released.


Unknown elephant relative photographed in Kenya

(09/16/2010) Scientists conducting research in the Boni-Dodori forest on the coast of northeastern Kenya may have discovered a new species of giant elephant-shrew, reports the Zoological Society of London (ZSL).


Prince Charles calls for massive rainforest protection project in Africa

(09/10/2010) Prince Charles announced plans to protect an area of African rainforest the size of Wales, reports The Telegraph.


The role of wildlife conservation in human health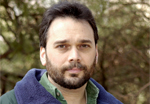 (09/07/2010) Livestock farming is an important traditional way for communities in sub-Saharan Africa to build and maintain wealth, as well as attain food security. Essentially, the transfrontier or transboundary conservation areas (TFCA) concept and current internationally accepted approaches to the management of transboundary animal diseases (TADs) are largely incompatible. The TFCA concept promotes free movement of wildlife over large geographic areas, whereas the present approach to the control of TADs (especially for directly transmitted infections) is to use vast fences to prevent movement of susceptible animals between areas where TADs occur and areas where they do not, and to similarly restrict trade in commodities derived from animals on the same basis. In short, the incompatibility between current regulatory approaches for the control of diseases of agro-economic importance and the vision of vast conservation landscapes without major fences needs to be reconciled in the interest of regional risk-diversification of land-use options and livelihood opportunities. An integrated, interdisciplinary approach offers the most promising way to address these issues—one where the well-being of wildlife and ecosystems, domestic animals, and Africa's people are assessed holistically, with a "One World – One Health" perspective.


Despite pledge to crack down, illegal logging continues in Madagascar's rainforest parks

(09/06/2010) Despite government assurances that it would crack down on the rosewood trade, illegal logging continues in Madagascar's rainforest parks, according to new information provided by sources on the ground.


80% of tropical agricultural expansion between 1980-2000 came at expense of forests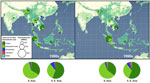 (09/02/2010) More than 80 percent of agricultural expansion in the tropics between 1980 and 2000 came at the expense of forests, reports research published last week in the early online edition of the Proceedings of the National Academy of Sciences (PNAS). The study, based on analysis satellite images collected by the United Nations Food and Agricultural Organization (FAO) and led by Holly Gibbs of Stanford University, found that 55 percent of new agricultural land came at the expense of intact forests, while 28 percent came from disturbed forests. Another six percent came from shrub lands.


21% of Africa's freshwater plants and animals threatened

(09/02/2010) 21 percent of African freshwater plant and animal species are threatened with extinction, according to a five year assessment of 5,167 freshwater species by 200 scientists.


Photos: 'Tarzan' chameleon discovered in Madagascar

(08/31/2010) Scientists have discovered a new species of chameleon in a small block of rainforest in Madagascar.


EU's biofuels target driving land grabs in Africa, says group

(08/30/2010) The European Union's renewable fuels target is driving land grabs in Africa that threaten the environment and local communities, claims a new report from Friends of the Earth (FOE).


Lion populations plummet in Uganda's parks

(08/19/2010) Lion populations across Uganda's park system have declined 40 percent in less than a decade, according to the Wildlife Conservation Society (WCS).


Beyond bizarre: strange hairy antelope photographed in Kenya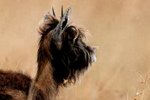 (08/19/2010) Is it a hairy goat roaming the plains? An antelope with some genetic mix-up? At this point no one knows. This strange creature was photographed in Kenya's Masai Mara National Reserve. Apart of the Serengeti plains, the Masai Mara covers 1,500 square kilometers and is home to a wide-range of iconic African savannah species, from elephants to lions and giraffes to hippos.The photos were first published on conservation organization WildlifeDirect's website.


Exploring Kenya's sky island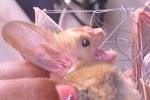 (08/18/2010) Rising over 2,500 meters from Kenya's northern desert, the Mathews Range is a sky island: isolated mountain forests surrounded by valleys. Long cut off from other forests, 'sky islands' such as this often contain unique species and ecosystems. Supported by the Nature Conservancy, an expedition including local community programs Northern Rangelands Trust and Namunyak Conservancy recently spent a week surveying the mountain range, expanding the range of a number of species and discovering what is likely a new insect.


Golden toad saved from brink of extinction

(08/17/2010) One hundred Kihansi Spray Toads have been flown to their native Tanzania after a close brush with extinction, reports the Wildlife Conservation Society (WCS).


Could biochar save the world?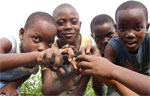 (08/16/2010) Biochar—the agricultural application of charcoal produced from burning biomass—may be one of this century's most important social and environmental revolutions. This seemingly humble practice—a technology that goes back thousands of years—has the potential to help mitigate a number of entrenched global problems: desperate hunger, lack of soil fertility in the tropics, rainforest destruction due to slash-and-burn agriculture, and even climate change. "Biochar is a recalcitrant form of carbon that will stay almost entirely unaltered in soils for very long periods of time. So you can sequester carbon in a simple, durable and safe way by putting the char in the soil. Other types of carbon in soils rapidly turn into carbon dioxide. Char doesn't," managing director of the Biochar Fund, Laurens Rademakers, told mongabay.com in a recent interview.


Researchers classify Rothschild's giraffe as endangered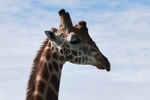 (08/15/2010) With less than 670 Rothschild's giraffes surviving in the wild, the International Union for the Conservation of Nature's (IUCN) Red List has listed the subspecies as 'Endangered'. Surviving in Kenya and Uganda, Rothschild's giraffe (Giraffa camelopardalis rothschildi) is hanging on in small isolated populations usually in protected areas where populations are already at a maximum. "[We] hope this will highlight to the world the critical state its tallest creature is in," giraffe-expert and conservationist, Julian Fennessey said in a statement.


Stunning monkey discovered in the Colombian Amazon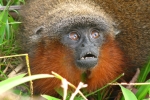 (08/11/2010) While the Amazon is being whittled away on all sides by logging, agriculture, roads, cattle ranching, mining, oil and gas exploration, today's announcement of a new monkey species proves that the world's greatest tropical rainforest still has many surprises to reveal. Scientists with the National University of Colombia and support from Conservation International (CI) have announced the discovery of a new monkey in the journal Primate Conservation on the Colombian border with Peru and Ecuador. The new species is a titi monkey, dubbed the Caquetá titi ( Callicebus caquetensis). However, the announcement comes with deep concern as researchers say it is likely the new species is already Critically Endangered due to a small population living in an area undergoing rapid deforestation for agriculture.


Summer from hell: seventeen nations hit all-time heat records

(08/09/2010) The summer isn't over yet, but already seventeen nations have matched or beaten their all-time heat records. According to Jeff Masters' WunderBlog, Belarus, the Ukraine, Cyprus, Russia, Finland, Qatar, the Sudan, Saudi Arabia, Niger, Chad, Kuwait, Iraq, Pakistan, Colombia, Myanmar, Ascension Island, and the Solomon Islands have all equaled or broken their top temperature records this year. In addition, the hottest temperature ever recorded in Asia was taken in Pakistan at 128 degrees Fahrenheit (53 degrees Celsius); this incredible temperature still has to be reviewed by the World Meteorological Organization (WMO).


Rainforest destruction progresses in waves

(08/05/2010) Tropical forest degradation progresses in a series of "waves", with forests initially exploited for high value products like hardwoods and then eventually used for successively lower value goods like firewood and fodder, reports new research published in the Proceedings of the National Academy of Sciences.


Forgotten species: the nameless giant forest snail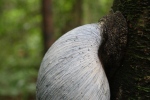 (08/04/2010) All species known to science are granted a Latin name. While this naming system is beneficent to researchers, Latin names—sad to say—don't really capture the public's attention anymore. Fortunately most species also have common names—the red fox, the pileated woodpecker, the Asian elephant, and so on. Some of these names even end up being quite wonderful: like the dusky dolphin (love the alliteration), the strawberry poison dart frog (points for creativity), the blobfish (if you see a photo you'll know why), and my all-time favorite: the goliath bird-eating spider. Although this name is slightly redundant (any spider that eats birds is goliath), I wouldn't change it for anything. However, some species, especially those less 'charismatic' ones, never get beyond their Latin name. Such is the fate of a giant forest snail known to researchers as Archachatina bicarinata and to the rest of us as...well nameless. But this begs a question: how do we save a species if we don't even name it?


Cameroon says goodbye to cheetahs and African wild dogs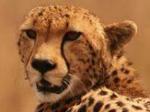 (07/28/2010) Researchers have confirmed that cheetahs (Acinonyx jubatus) and African wild dogs (Lycaon pictus) have become essentially extinct in Cameroon. A three year study by the Institute of Environmental Sciences at Leiden University in the Netherlands found that the same factors that pushed cheetahs and African wild dogs to local extinction, have also left Cameroon's other big predators hanging by a thread, including the lion, the leopard, and two species of hyena: the spotted and the striped.


If Madagascar's biodiversity is to be saved, international community must step up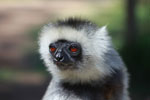 (07/27/2010) The international community's boycott of environmental aid to Madagascar is imperiling the island's unique and endangered wildlife, according to a new report commissioned by the US Agency for International Development's (USAID) Bureau of Africa. International aid to the desperately poor nation slowed to a trickle after a government coup last year, including a halt on environmental funding from the US government. Since then the island has experienced an environmental crisis: illegal loggers and traders began decimating protected areas, and the wildlife trade, including hunting endangered lemurs for bushmeat, took off.



Page 1 | Page 2 | Page 3 | Page 4 | Page 5 | Page 6 | Page 7 | Page 8 | Page 9 | Page 10 | Page 11 | Page 12 | Page 13 | Page 14 | Page 15 | Page 16 | Page 17 | Page 18 | Page 19 | Page 20