News articles on africa

---
Mongabay.com news articles on africa in blog format. Updated regularly.



Africa Header
Plan to bring lions, elephants to U.S. excludes Africans
(05/22/2007) Writing in the June 2007 Scientific American one of the scientists who helped put forth a radical proposal to reintroduce historical megafauna -- including camels, cheetah, elephants, and lions -- revisits the scheme, reviewing its basic points and refuting some of the criticism the plan received from the general public and other conservation biologists.


Saving big cats depends on science, practical interventions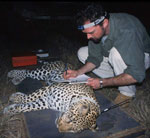 (05/21/2007) Big cats are some of Earth's largest and most threatened predators. Long persecuted as perceived threats to livestock and humans, hunted for their skins and purported medicinal values, and losing critical habitat to deforestation and conversion for agriculture, big cat populations have dwindled around the world for the past century. Given these trends, it should come as no surprise that big cats have become the focus of conservation efforts. Not only are large predators often the most vulnerable to human pressures and the first to disappear from ecosystems, but efforts to conserve them effectively help protect thousands of other species that share their habitat. At the forefront of these efforts in Dr. Luke Hunter, a biologist with the Wildlife conservation Society (WCS) where he heads their Great Cats Program. In a May 2007 interview with mongabay.com, Hunter discussed strategies for conserving carnivores and offered insight for students interested in pursuing careers in conservation science.


Congo guerillas threaten to kill rare gorillas

(05/21/2007) Fresh off killing a park ranger, a group of Congo guerillas said they will slaughter highly endangered mountain gorillas in Congo's Virunga National Park if their demands for immunity aren't met, says WildlifeDirect, a wildlife conservation organization active in the region.


Madagascar's cyclone woes worsen, U.N. calls for more money

(05/16/2007) The United Nations relief arm today more than doubled the appeal it launched just two months ago to help Madagascar as the country tries to recover and rebuild its agriculture after a series of deadly recent cyclones and tropical storms since December.


Asian gangs fueling the illegal ivory trade

(05/13/2007) Asian-run organized crime syndicates based in Africa are behind the rising illegal trade in elephant ivory, reports TRAFFIC, the wildlife trade monitoring network of WWF and IUCN-The World conservation Union.


Climate shift in East Africa due to geology, not global climate change


(05/11/2007) A shift towards a drier climate in East Africa may be due to geological changes like the emergence of the Rift Valley, not global climate change suggests research published in the current issue of the journal Nature. Dr. Bonnie Jacobs, Chair of Environmental Science Program at Southern Methodist University (SMU) in Dallas, Texas, reports that the rise of the high Ethiopian plateau may have caused dramatic shifts in the region's vegetation.


Carbon dioxide emissions lag 25% behind 2012 targets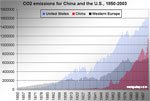 (05/08/2007) The world is far behind carbon dioxide emissions targets set by the Kyoto Protocol reports the Little Green Data Book 2007, an annual publication put out by the World Bank. The publication notes that global carbon dioxide emissions have risen 19 percent since 1990, more than 25 percent behind goals set forth under the Kyoto Protocol, which called for a 5.2 percent reduction from 1990 levels.


Madagascar's president calls on Adventists to be "green"

(05/08/2007) Madagascar's president Marc Ravalomanana told some 30,000 Seventh-day Adventists gathered at a church outreach event that they need to help make the country "green" again after decades of deforestation have left the Indian Ocean island nearly denuded, reports the Adventist News Network.


conservation is saving lemurs and helping people in Madagascar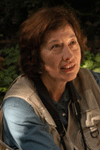 (05/07/2007) Madagascar, an island nation that lies off the coast of southeastern Africa, has long been famous for its unique and diverse species of wildlife, especially lemurs--primates found nowhere else on the planet. In recent years, the island country has also become world-renowned for conservation efforts that are succeeding in spite of extraordinary pressures from a poor population that relies heavily on forest burning for basic subsistence. A large part of this success is due to the early efforts of Patricia Wright, a primatologist who has been working in the country for more than 20 years. Wright led the effort to launch the country's leading protected area and helped Madagascar become a leading global example of conservation despite its economic adversity.


Madagascar' forests are recovering



(05/02/2007) Some of Madagascar's most biologically rich forests appear to be recovering according to research published in the open-access journal PLoS ONE. The study also offers new insight in the forces behind deforestation and the social context of reforestation efforts.


Madagascar adds 15 protected areas

(04/30/2007) Madagascar has added 15 new protected areas covering nearly 1 million hectares (2.4 million acres) of land, reports conservation International (CI). The move will help protect the island's unique wildlife from extinction.


New railway will facilitate logging in Congo


(04/25/2007) A new 800-km railway backed by a South Korean consortium will boost logging in the Republic of Congo, reports the International Tropical Timber Organization (ITTO) in its April 1 Tropical Timber Market Report.


Cell phones, text-messaging revolutionalize conservation approaches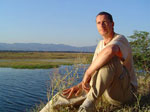 (04/15/2007) Cell phones have been adopted at a pace unmatched by any technology in the history of mankind. While conventional use of these devices continues to be the expand, mobile phones are also increasingly being viewed as tools for conservation and development. Ken Banks, currently a Visiting Fellow on the Reuters Digital Vision Program at Stanford University, understands this well. Banks established kiwanja.net as hub for the latest information on how technology, in particular mobile phones, can be applied to tackle issues of economic empowerment, conservation, education, human rights and poverty alleviation.


Illegal logging threatens Congo's forests, global climate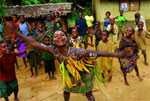 (04/11/2007) Despite government and World Bank assurances to the contrary. a new report from Greenpeace finds that illegal logging is rampant in the Democratic Republic of Congo (DRC). The report, Carving up the Congo, reveals that in spite of a 2002 moratorium on new logging, over 15 million hectares of rainforest have been concessioned to loggers with little regard to the environmental impact or compensation to affected communities.


Climate change will worsen drought, hunger in Africa

(04/10/2007) Africa will suffer the brunt of climate change reports the latest installment of the Intergovernmental Panel on Climate Change (IPCC). The IPCC says that the projected increases in greenhouse gas emissions will put up to 1.8 billion more Africans at risk of water stress this century. Modest rises in temperature will reduce water availability in parts of the continent.


Congo cancels logging contracts


(04/09/2007) The new government of the Democratic Republic of Congo (DRC) cancelled more than 20 illegally-granted logging contracts which covered nearly three million hectares (7.4 million acres) of forest, according to a report from AFP. The announcement came at the International conference on the sustainable management of the forests in the DRC (ConForDRC) held February 26-27 in Brussels. At the conference policymakers agreed that Congo should maintain its moratorium on new logging and provide legal recognition for the rights of indigenous forest dwellers. There was wide support for Congo's participation in the Coalition of Rainforest Nations' proposal to seek compensation for forest conservation.


Wildlife conservation plan moves forward in southern Sudan


(04/03/2007) A leading conservation group announced that it has signed two agreements with the Government of Southern Sudan (GoSS) to launch a conservation strategy for the region's wildlife. The New York-based Wildlife conservation Society says that southern Sudan may have some of the richest wildlife in Africa.


Congo forest elephants declining from logging roads, illegal ivory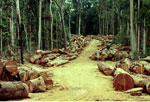 (04/02/2007) Fast-expanding logging roads in the Congo basin are becoming 'highways of death' for the fierce but elusive forest elephant, according to a new study published in the journal Public Library of Science. Logging roads both provide access to remote forest areas for ivory poachers and serve as conduits of advancing human settlement.


Important Congo basin parks get funding

(03/28/2007) A network of national parks and protected areas spanning three nations in Central Africa's Congo Basin, has received long-term funding through the establishment of a trust fund, thus ensuring further protection of the region's wildlife, according to the Wildlife conservation Society.


Controversial rainforest clearing approved in Uganda

(03/26/2007) Uganda's prime minister Apolo Nsibambi has approved a plan to clear thousands of hectares of protected rainforest for a sugarcane plantation, reported the New Vision newspaper, a government-owned publication.


Congo rainforest was dry savanna 25,000 years ago

(03/25/2007) Scientists from the Netherlands Organization for Scientific Research and University of Bremen in Germany have created the first detailed temperature record for tropical central Africa over the past 25,000 years. Their results confirm the thought that the Congo basin has been considerably drier than it is today.


Britain invests $100M to protect Congo rainforest


(03/23/2007) Britain will invest nearly $100 million in a initiative to protect the Congo rainforest, the second largest tropical forest in the world. Ten other countries are also supporting the project.


Sudanese activist to discuss deadly attacks tied to dam project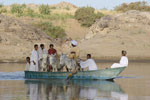 (03/21/2007) A new dam on the Nile River will displace more than 50,000 people and inundate historical sites in Sudan, reports International Rivers Network (IRN), a Berkeley-based environmental group. IRN says that once completed, the $1.8 billion Merowe Dam could worsen already poor health conditions in the area and cause significant environmental impacts.


Human hunting causes changes in monkey behvaior


(03/08/2007) Human hunting pressure causes significant behvaioral changes in Central Africa monkeys and duiker according to a paper published in the March issue of the journal Biotropica.


Deforestation causes species extinction in Madagascar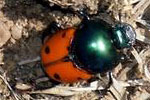 (03/07/2007) Deforestation has already caused the extinction of a large number of endemic insect species on the island of Madagascar, according to new research published in the March edition of the journal Biology Letters. The work suggests that only half the species confined to these forest areas will survive.


Alien water weed re-invades Lake Victoria

(02/27/2007) Water hyacinth has re-invaded Lake Victoria, choking thousands of acres (hectares) of the lake's surface in Kenya, according to satellite pictures released by NASA.


Elephant poaching for ivory accelerates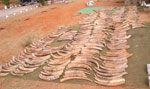 (02/26/2007) Thousands of African elephants are being killed for their ivory tusks, according to a new study led by a biologist from the University of Washington. In a paper published in the online edition of the Proceedings of the National Academy of Sciences, Dr. Samuel Wasser, director of the University of Washington Center for conservation Biology, shows that elephants are being slaughtered at the highest rate since the international ban on the ivory trade took effect in 1989.


Chimps hunt bush babies with spears


(02/22/2007) Researchers have observed wild chimpanzees in Senegal hunting bush babies with spears, according to a paper published in the March 6 edition of the journal Current Biology. The study is the first to report primates using tools for hunting other vertebrates.


New monkey species in Uganda


(02/18/2007) Uganda may soon have a new species of monkey according to a report published in Kampala's New Vision newspaper. Dr. Colin Groves of the Australian National University told New Vision that the local population of the gray-cheeked mangabey (Lophocebus albigena) will soon be designated as a unique species, the Ugandan gray-cheeked mangabey (Lophocebus ugandae).


Lemurs at risk due to invasion of feral beasts, global warming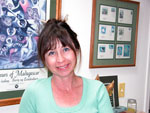 (02/07/2007) The lemurs of Madagascar are among the world's most threatened primates. Extensive habitat destruction, hunting, and the introduction of alien species have doomed dozens of species to extinction since humans first arrived on the island within the past 2000 years. Most of the casualties were Madagascar's largest lemurs -- today the biggest lemur is but a fraction of the gorilla-sized giants that once ruled the island. Despite this relative impoverishment of megafauna, Madagascar still boasts nearly 90 kinds of lemurs, all of which are unique to the island (save one species that was probably introduced to some nearby islands). Lemurs display a range of unusual behvaiors from singing like a whale (the indri) to sashaying across the sand like a ballet dancer (the sifaka). Interest in lemurs has helped Madagascar become a global conservation priority, though they are still at risk. Continued deforestation, scattered hunting, and looming climate change all pose significant threats to some lemur populations. One largely unexamined threat comes from introduced species such as the Indian civet and mongoose, but especially dogs and cats that have become feral.


Just how bad is the biodiversity extinction crisis?



(02/06/2007) In recent years, scientists have warned of a looming biodiversity extinction crisis, one that will rival or exceed the five historic mass extinctions that occurred millions of years ago. Unlike these past extinctions, which were variously the result of catastrophic climate change, extraterrestrial collisions, atmospheric poisoning, and hyperactive volcanism, the current extinction event is one of our own making, fueled mainly by habitat destruction and, to a lesser extent, over-exploitation of certain species. While few scientists doubt species extinction is occurring, the degree to which it will occur in the future has long been subject of debate in conservation literature. Looking solely at species loss resulting from tropical deforestation, some researchers have forecast extinction rates as high as 75 percent. Now a new paper, published in Biotropica, argues that the most dire of these projections may be overstated. Using models that show lower rates of forest loss based on slowing population growth and other factors, Joseph Wright from the Smithsonian Tropical Research Institute in Panama and Helene Muller-Landau from the University of Minnesota say that species loss may be more moderate than the commonly cited figures. While some scientists have criticized their work as "overly optimistic," prominent biologists say that their research has ignited an important discussion and raises fundamental questions about future conservation priorities and research efforts. This could ultimately result in more effective strategies for conserving biological diversity, they say.


In search of wildlife, while dodging leeches, in Madagascar's unexplored rainforest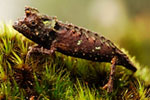 (02/05/2007) It is called a rainforest for a reason--because it rains.... and rains. As my field partner, Angelin Razafimanantsoa, and I make our way down muddy mountainsides in the endless downpour, we stop only long enough to pick squirming, bloodthirsty leeches off each other's face. Hours pass as we wade through knee-deep streams rushing over smooth, slippery rocks and thick forest stands. Seven hours ago, we anticipated arriving at our next base camp in three hours' time. Now, as night is falling, it seems we have at least five hours more to go.


Limitations of Global conservation Efforts in Madagascar

(02/04/2007) The success of the conservation efforts in a local context is usually primarily dependent on legal support and financial assistance. Recent experience however suggests that other factors may be just as important. Of particular importance is the management approach taken by the conservation authority. While the financial and regulatory incentives are sufficient in establishing protected areas, they maybe unsuccessful in protecting and maintaining them from local socioeconomic pressures. Madagascar as a case study clearly demonstrates this.


Anti-China movement rises in Africa

(02/02/2007) Chinese firms doing business in Africa are starting see backlash from their rapid investment expansion on the continent according to an article in today's issue of The Wall Street Journal.


Congo guerillas agree to protect rare gorillas


(01/24/2007) Rebels in eastern Congo have agreed to stop hunting mountain gorillas according to a report from the Associated Press.


Africa's rarest carnivore spotted in Tanzania

(12/21/2006) Africa's rarest carnivore, Jackson's mongoose, was spotted in the mountains of remote southern Tanzania by researchers with the Wildlife conservation Society (WCS). Until now the species has been only known from a few observations and museum specimens.


President Museveni needs to do what's best for Uganda


(12/15/2006) In recent months Ugandan president Yoweri Museveni has moved to destroy some of Uganda's last remaining primary rainforests to give land to politically-connected plantation owners. Personally intervening in two disputes, one in Mabira Forest Reserve and the other on Bugala island in Lake Victoria, Museveni has argued that his country urgently needs such projects to industrialize and bring a better quality of life to Ugandans. He would be wrong.


Looming desertification could spawn millions of environmental refugees

(12/14/2006) Africa may be able to feed just 25% of its population by 2025 if soil degradation on the continent continues at its current pace, according to a water expert presenting at an upcoming United Nations University (UNU) conference on desertification in Algiers, Algeria. Karl Harmsen, Director of UNU's Ghana-based Institute for Natural Resources in Africa, says that should soil conditions continue to decline in Africa, nearly 75% of the continent could come to rely on some sort of food aid by 2025.


African river basins are drying up says NASA

(12/13/2006) New satellite data from NASA show that the Mississippi and Colorado River basins are storing more water over the past five years, while the Congo, Zambezi and Nile basins are drying.


President Museveni again moves against Uganda's forests

(12/12/2006) Ugandan president Yoweri Museveni has again taken action against rainforest conservation in Uganda, moving to hand a protected forest reserve over to private agricultural interests intent on clearing trees, according to a report from Reuters.


Ebola kills thousands of gorillas in African park

(12/07/2006) The Ebola virus, a nasty hemorrhagic fever that causes massive organ failure and bleeding, is killing thousands of endangered gorillas across Central African forests according to new research published in the journal Science. While the findings suggests that even in strictly protected wildlife sanctuaries gorillas are not safe, the research provides insight on how to control Ebola outbreaks among wild gorillas (Gorilla gorilla) and chimpanzees (Pan troglodytes).


Outbreak may be killing chimps in Guinea - Reuters

(12/03/2006) Endangered chimpanzees are disappearing in the West African country of Guinea according to a report from Reuters.


Sugar cane plantation threatens rare forest in Uganda

(11/30/2006) A plan to clear a protected forest reserve for sugar cane has sparked controversy in Uganda according to a report from Reuters. Uganda-based Mehta Group, owner of a sugar plantation that borders Mabira forest, a nature reserve since 1932, asked Ugandan President Yoweri Museveni to consider a proposal that would level about 7,000 hectares, or about a quarter of the reserve which is home to 312 species of tree, 287 species of bird and 199 species of butterfly.


Anti-poaching patrols paying off for safari wildlife in Tanzania

(11/24/2006) Enforcement patrols are effectively cutting poaching of elephants, African buffaloes and black rhinos in the Serengeti National Park in Tanzania according to new research published in the journal Science. Employing a sampling technique used to estimate the abundance of fish, an international team of scientists showed that poaching is down significantly in the Serengeti since the mid-1980s due to law enforcement efforts.


Cotton could feed the world's poor

(11/21/2006) Genetically modified cottonseed could be used to feed half a billion people worldwide according to new research published in today's issue of Proceedings of the National Academy of Sciences.


Ebola outbreaks may worsen with global warming

(11/15/2006) Ebola outbreaks are linked to wildlife and climate according to new research published in the journal Transactions of the Royal Society of Tropical Medicine and Hygiene. Ebola, a deadly hemorrhagic fever made famous in Richard Preston's book The Hot Zone, periodically emerges to affect human populations in Central Africa. Until now, scientists had little understanding of the pattern behind Ebola outbreaks.


Conserving wildlife in Tanzania, Africa's most biodiverse country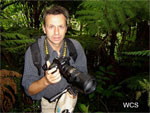 (11/09/2006) With ecosystems ranging from Lake Tanganyika to Mt. Kilimanjaro, Tanzania is the most biodiverse country in Africa. Though Tanzania is world famous for its safari animals, the country is also home to two major biodiversity hotspots: coastal forests of Eastern Africa and the montane forests of the Eastern Arc Mountains. Tanzania has set aside nearly a quarter of its land mass in a network of protected areas and more than one-sixth of the country's income is derived from tourism, much of which comes from nature-oriented travel. Despite these conservation achievements, Tanzania's wildlands and biodiversity are not safe. Fueled by surging population growth and poverty, subsistence agriculture, fuelwood collection, and timber extraction have fragmented and degraded extensive areas that are nominally protected as parks. Hunting and unsustainable use of forest products have further imperiled ecosystems and species. In the near future, climate change looms as a major threat not only to Mt. Kilimanjaro's glaciers, which are expected to disappear within ten years, but also to Tanzania's many endemic plants and animals found in its montane forests. Working to better understand these threats and safeguard Tanzania's biodiversity for future generations is Tim Davenport, Country Director for the Wildlife conservation Society (WCS) in Tanzania.


Central African Republic could make millions under carbon-trading deal

(11/06/2006) The Central African Republic could earn tens of millions of dollars under a carbon-trading initiative proposed by a coalition of developing countries. The proposal will likely be discussed this week at U.N. climate negotiations in Nairobi, Kenya.


Cameroon could make millions of dollars under emissions deal

(11/06/2006) Cameroon could net tens of millions of dollars under a carbon-trading initiative proposed by a coalition of developing countries and under discussion this week at U.N. climate talks in Nairobi, Kenya. The key: cutting deforestation rates.


Forest protection could earn tens of millions for Ghana

(11/06/2006) Ghana could earn tens of millions of dollars for reducing its deforestation rate under a carbon-trading initiative proposed by a coalition of developing countries and under discussion this week at U.N. climate talks in Nairobi, Kenya.



Page 1 | Page 2 | Page 3 | Page 4 | Page 5 | Page 6 | Page 7 | Page 8 | Page 9 | Page 10 | Page 11 | Page 12 | Page 13 | Page 14 | Page 15 | Page 16 | Page 17 | Page 18 | Page 19 | Page 20