News articles on africa

---
Mongabay.com news articles on africa in blog format. Updated regularly.



Africa Header
French company prepares to ship illegally logged rainforest wood from Madagascar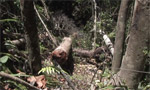 (02/25/2010) Delmas, a French shipping company that has been under pressure for facilitating the destruction of Madagascar's rainforest parks, has been cleared to begin picking up contraband rosewood as soon as Monday, report local sources in the Indian Ocean island nation. Leaders behind last year's military coup — which displaced the autocratic, but democratically elected President Marc Ravalomanana — have signed off on the shipment.


Humans push half of the world's primates toward extinction, lemurs in particular trouble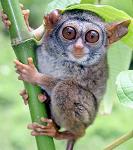 (02/18/2010) Of the known 634 primate species in the world 48 percent are currently threatened with extinction, making mankind's closes relatives one of the most endangered animal groups in the world. In order to bring awareness to the desperate state of primates, a new report by the International Union for the Conservation of Nature highlights twenty-five primates in the most need of rapid conservation action. Compiled by 85 experts the report, entitled Primates in Peril: The World's 25 Most Endangered Primates, 2008–2010, includes six primates from Africa, eleven from Asia, three from Central and South America, and five from the island of Madagascar.


12-year-old on a mission to save Africa's most unusual animal, the okapi, an interview with Spencer Tait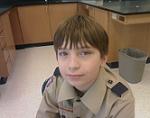 (02/16/2010) Anyone who says a kid can't change the world hasn't met Spencer Tait. At the age of five Spencer had his first encounter with the Congo's elusive okapi at the Milwaukee Public Museum. Spencer—now 12 years old—describes that encounter as 'love at first sight'. He explains that while the okapi "looks like a mix between a zebra, horse, and giraffe [...] it's really only related to the giraffe." Seeing the okapi at the museum led Spencer not only to learn all about the okapi, but also to find out what was threatening the animal's survival, including the long civil conflict in the Democratic Republic of Congo, the okapi's home. Most kids—and adults too—would probably leave it at that, but not Spencer.


How free trade has devastated Africa's farmers and poor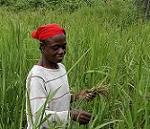 (02/15/2010) A push in the mid-1980s for Africa to embrace free trade to aid its economies backfired in many of the continent's poorest countries, argues a new study in the Proceedings of the National Academy of Sciences (PNAS). Africa was pushed to rollback government involvement in development and instead to rely on the private sector: government services shrunk, cash crops were pushed over staples, while tariffs and subsides were abolished. The insistence on free trade was meant to spur economic growth, but instead undercut traditional agricultural systems that had worked for centuries, eventually leading to a food crisis, which left millions hungry, caused multiple food riots, and destabilized governments.


UN official: Zimbabwe security forces poached 200 rhinos

(02/14/2010) Last week the secretary of the UN Convention on International Trade in Endangered Species (CITES), Willem Wijnstekers, announced that security forces in Zimbabwe had poached approximately 200 rhinos in a two year period. He did say how many elephants were poached by security forces.


Desertification threatens 38 percent of the world

(02/10/2010) Over one third of the world's land surface (38 percent) is threatened with desertification, according to a new study published in theInternational Journal of Life Cycle Assessment. The study found that eight of fifteen eco-regions are threatened by desertification, including coastal areas, the prairies, the Mediterranean region, the savannah, the temperate steppes, the temperate deserts, tropical and subtropical steppes, and the tropical and subtropical deserts.


How to end Madagascar's logging crisis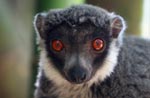 (02/10/2010) In the aftermath of a military coup last March, Madagascar's rainforests have been pillaged for precious hardwoods, including rosewood and ebonies. Tens of thousands of hectares have been affected, including some of the island's most biologically-diverse national parks: Marojejy, Masoala, and Makira. Illegal logging has also spurred the rise of a commercial bushmeat trade. Hunters are now slaughtering rare and gentle lemurs for restaurants.


Bronx Zoo puts 'extinct' frogs on display

(02/02/2010) The Bronx Zoo has a put a most unusual frog on display: the Kihansi spray toad. For one thing, the Kihansi spray toad survived on only 5 acres in the Kihansi gorge in Tanzania, adapted to the areas' unique and constant mist from the gorge and a waterfall. For another, female Kihansi spray toads give birth to live young, instead of laying eggs. Finally, the Kihansi spray toad is extinct—at least in the wild.


Why top predators matter: an in-depth look at new research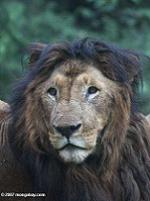 (02/02/2010) Few species have faced such vitriolic hatred from humans as the world's top predators. Considered by many as pests—often as dangerous—they have been gunned down, poisoned, speared, 'finned', and decimated across their habitats. Even where large areas of habitat are protected, the one thing that is often missing are top predators. However, new research over the past few decades is showing just how vital these predators are to ecosystems. Biologists have long known that predators control populations of prey animals, but new studies show that they may do much more. From controlling smaller predators to protecting river banks from erosion to providing nutrient hotspots, it appears that top predators are indispensible to a working ecosystem. Top predators sit at the apex of an ecosystem's food chain. Wolves in Alaska, tigers in Siberia, lions in Kenya, white sharks in the Pacific are all examples of top predators.


Stopping wildlife trafficking in Congo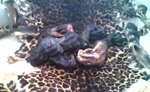 (02/01/2010) The bushmeat trade in the Congo basin has been widely publicized but poorly addressed. While fines and sentences exist for wildlife trafficking, they have traditionally been poorly enforced due to corruption, poor governance, and attentions focused on other priorities. Major traffickers, who tend to be rich and well-connected, trade with impunity, knowing that a well-placed bribe or a phone call can get them off with little more than a slap on a wrist. But the days of privilege may be drawing to a close in Republic of Congo thanks to the efforts of PALF [Projet d'Appui à l'Application de la Loi sur la Faune], a Brazzaville-based NGO which is working to build the capacity of Congolese authorities to enforce wildlife laws. In the process, PALF is helping root out corruption and raise awareness of the plight of the country's increasingly threatened wildlife, including forest elephants, big cats, chimps, and gorillas.


Satellites being used to track illegal logging, rosewood trafficking in Madagascar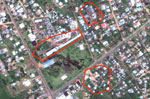 (01/28/2010) Analysts in Europe and the United States are using high resolution satellite imagery to identify and track shipments of timber illegally logged from rainforest parks in Madagascar. The images could be used to help prosecute traders involved in trafficking and put pressure on companies using rosewood from Madagascar.


Coup leaders sell out Madagascar's forests, people


(01/27/2010) Madagascar is renowned for its biological richness. Located off the eastern coast of southern Africa and slightly larger than California, the island has an eclectic collection of plants and animals, more than 80 percent of which are found nowhere else in the world. But Madagascar's biological bounty has been under siege for nearly a year in the aftermath of a political crisis which saw its president chased into exile at gunpoint; a collapse in its civil service, including its park management system; and evaporation of donor funds which provide half the government's annual budget. In the absence of governance, organized gangs ransacked the island's biological treasures, including precious hardwoods and endangered lemurs from protected rainforests, and frightened away tourists, who provide a critical economic incentive for conservation. Now, as the coup leaders take an increasingly active role in the plunder as a means to finance an upcoming election they hope will legitimize their power grab, the question becomes whether Madagascar's once highly regarded conservation system can be restored and maintained.


Natural rafts carried Madagascar's unique wildlife to its shores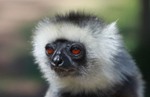 (01/20/2010) Imagine, forty million years ago a great tropical storm rises up on the eastern coast of Africa. Hundreds of trees are blown over and swept out to sea, but one harbors something special: inside a dry hollow rests a small lemur-like primate. Currents carry this tree and its passenger hundreds of miles until one gray morning it slides onto a faraway, unknown beach. The small mammal crawls out of its hollow and waddles, hungry and thirsty, onto the beach. Within hours, amid nearby tropical forests, it has found the sustenance it needs to survive: in a place that would one day be named Madagascar.


Company seeks to log forest reserve for palm oil in Uganda

(01/15/2010) A company in Uganda is pressuring the environment ministry to allow it to log a protected forest reserve to establish a palm oil plantation, reports The New Vision.


Congo basin rainforest countries

(01/15/2010) Payments for ecosystem services may be a key component in maintaining Central Africa's rainforests as healthy and productive ecosystems, finds a comprehensive assessment of the region's forests.


Forgotten species: discovering the shimmer of Maathai's Longleg



(01/13/2010) Few species receive less respect and less conservation attention than insects. This despite the fact that they are some of the most diverse species on the planet andthey provide a number of essential services to humankind, including pollination, pest control, production (for example honey and silk), waster recycling, and indications of habitat health. Scientists are not only unsure just how many species of insects are threatened in world; they are equally uncertain how many insects exist. Currently there are nearly a million insect species described by science, but millions more likely exist. It's probable that innumerable insect species have vanished before even being catalogued by entomologists.


World Bank, European governments finance illegal timber exports from Madagascar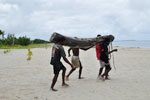 (01/11/2010) While Madagascar's current government has drawn sharp criticism from the international community for its failure to prevent the environmental destruction of recent months, France, Holland, Morocco, and the World Bank have all been implicated in financing illegal logging operations in Madagascar's national parks over the past year. Even as foreign governments condemned the surge in illegal logging last year, many--either directly or through institutions they support--are shareholders in the very banks that have financed the export of illegal lumber from Madagascar's SAVA region. The Bank of Africa Madagascar, for instance, is part owned by Proparco, a subsidiary of the Agence Française du Développement, as well as the World Bank's International Finance Corporation, Dutch development bank FMO, and the Banque Marocaine du Commerce Extérieur. Société Générale and Crédit Lyonnais, both part-owned by the French government, have also provided loans to illegal timber traders.


Madagascar sanctions logging of national parks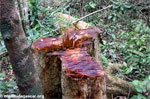 (01/11/2010) Madagascar has legalized the export of rosewood logs, possibly ushering in renewed logging of the country's embattled rainforest parks. The transitional authority led by president Andry Rajoelina, who seized power during a military coup last March, today released a decree that allows the export of rosewood logs harvested from the Indian Ocean island's national parks. The move comes despite international outcry over the destruction of Madagascar's rainforests for the rosewood trade. The acceleration of logging since the March coup has been accompanied by a rise in commercial bushmeat trafficking of endangered lemurs.


Facing cash crunch, will Madagascar's politicians sanction rainforest plunder?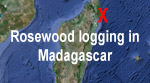 (01/07/2010) Facing a severe cash crunch in the aftermath of a March military coup which triggered donor governments to suspend aid and crippled its economy, Madagascar's top politicians are reportedly mulling the export of tens of millions of dollars' worth of precious hardwoods illegally logged from the country's rainforest parks, according to high-placed sources in the Indian Ocean island nation.


Starving hyenas kill and eat 12-foot-long python during drought

(01/05/2010) Members with the conservation group Lion Guardians stumbled on a rare site in the Amboseli area of Kenya recently: six hyenas and a number of jackals were attacking and eating a 12-foot-long python. On their blog at WildlifeDirect, Lion Guardians describe the attack: "[the hyenas and jackals] tore into its body from the back, and were taking their share while the upper part of the python was still alive! The Lion Guardian team was shocked and surprised at the same time, having never seen anything like it before."


Gone: a look at extinction over the past decade



(01/03/2010) No one can say with any certainty how many species went extinct from 2000-2009. Because no one knows if the world's species number 3 million or 30 million, it is impossible to guess how many known species—let alone unknown—may have vanished recently. Species in tropical forests and the world's oceans are notoriously under-surveyed leaving gaping holes where species can vanish taking all of their secrets—even knowledge of their existence—with them.


Sierra Leone cracks down on illegal logging by banning log exports

(01/02/2010) Sierra Leone has banned the transport and export of logs in an effort to crack down on illegal logging, reports AFP.


Shipment of questionable Madagascar rosewood canceled after international outcry

(12/28/2009) A planned shipment of rosewood that had been illegally logged from Madagascar'a rainforest parks has been canceled following international outcry, report sources in Madagascar. The shipment, which would have been transported by Delmas, a French shipping company, had been scheduled for December 21st or 22nd out of the port of Vohemar.


Rainforest conservation: a year in review


(12/27/2009) 2009 may prove to be an important turning point for tropical forests. Lead by Brazil, which had the lowest extent of deforestation since at least the 1980s, global forest loss likely declined to its lowest level in more than a decade. Critical to the fall in deforestation was the global financial crisis, which dried up credit for forest-destroying activities and contributed to a crash in commodity prices, an underlying driver of deforestation.


Kenya REDD project becomes first in Africa to win gold-level validation

(12/18/2009) A Reduced Emissions from Deforestation and Forest Degradation (REDD) project in Kenya has become the first in Africa to win GOLD level validation under the Climate Community and Biodiversity (CCB) Alliance's REDD Standard, a certification program to ensure that communities and biodiversity benefit from such projects.


French company CMA-CGM facilitating destruction of Madagascar's rainforests, undermining France's position in Copenhagen

(12/17/2009) Delmas, a subsidiary of French shipping giant CMA-CGM, is facilitating the destruction of Madagascar's endangered rainforests by providing transport for timber illegally logged from the country's national parks, report multiple sources that have been investigating the illegal rosewood trade in the Indian Ocean island nation. The accusations put Delmas directly in conflict with the French government's push at climate talks in Copenhagen to establish stronger safeguards against illegal logging.


Last breeding northern white rhinos will return to Africa

(12/17/2009) Only eight individual northern white rhinos survive in the world, making it the world's most endangered large mammal. Unfortunately, half of the rhinos are unable to breed. The remaining four—the last hope for the subspecies—will be moved this weekend from Dvur Kralove Zoo in the Czech Republic to conservancy in Kenya.


World's rarest gorilla caught on film

(12/16/2009) The first ever professional footage of the world's rarest gorilla, the Cross River gorilla ( Gorilla gorilla diehli), has been shot deep in the forested mountains of Cameroon. The only other existing footage of this Critically Endangered subspecies was taken from far away by a field researcher in 2005.


Climate change protestors vowing 'people's assembly' beaten back with batons, tear gas in Copenhagen

(12/16/2009) Some 1,500 protestors attempting to enter the Bella Center in Copenhagen, where officials are trying to put together an international deal to combat climate change, were beaten back by police with batons and tear gas.


Major international banks, shipping companies, and consumers play key role in Madagascar's logging crisis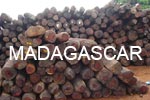 (12/16/2009) In the midst of cyclone season, a 'dead' period for tourism to Madagascar's east coast, Vohémar, a sleepy town dominated by the vanilla trade, is abuzz. Vanilla prices have scarcely been lower, but the hotels are full and the port is busy. "This afternoon, it was like a 4 wheel drive show in front of the Direction Regionale des Eaux & Forets," one source wrote in an email on November 29th: "Many new 4x4, latest model, new plane at the airport, Chinese everywhere."


Photos: ten beloved species threatened by global warming



(12/14/2009) The International Union for the Conservation of Nature (IUCN) has released a list of ten species that are likely to be among the hardest hit by climate change, including beloved species such as the leatherback sea turtle, the koala, the emperor penguin, the clownfish, and the beluga whale. The timing of the list coincides with the negotiations by world leaders at the UN Climate Change Conference to come up with an international agreement to combat climate change.


African nations return to the negotiating table after walkout in Copenhagen

(12/14/2009) African nations that staged a walkout during negotiations at the Climate Change Conference at Copenhagen have returned to the table, according to the BBC. African nations accused industrial nations of attempting to throw out the Kyoto Protocol.


Islands and African nations present toughest treaty yet to combat global warming

(12/09/2009) Led by the small island state of Tuvalu, developing nations particularly vulnerable to climate change have put forward the most ambitious plan yet to mitigate climate change. Their move has split them from usual partners, such as China, India, Saudi Arabia, and South Africa, who are concerned about the economic consequences of the proposal.


Is a polar bear worth more than a lion?

(12/08/2009) For most environmentalists and animal rights activists it is an almost blasphemous idea to compare the value of one species with that of another, especially when that value is measured in terms of marketing potential for climate change awareness. In recent years, broad media coverage has turned the polar bear into a global symbol for the effects of climate change not only in the Arctic, but in the rest of the world too. In Germany particularly, the birth and highly publicized early life of the polar bear "Knut" at the Berlin City Zoo has intensified this symbolic effect. The fact that the Arctic ice is melting due to global warming is an established fact, and environmentalists the world over are lucky to have the polar bear and its disappearing habitat as a symbol for the global effects of pollution. All this publicity has, however, spread the exaggerated idea that polar bears are already on the verge of extinction.


REDD in Madagascar

(12/08/2009) Despite damage from ongoing illegal logging, Madagascar's remaining forests are poised to benefit from the proposed REDD mechanism, a U.N.-backed scheme that would compensate tropical developing countries for reducing emissions from deforestation and degradation, reports a new paper that analyzes efforts to use carbon finance to protect the Indian Ocean island's remaining forests. The research is published in the open-access Madagascar Conservation & Development.


Profile of the carbon footprint of the global poor: the challenge of alleviating poverty and fighting global warming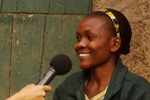 (12/07/2009) Two of the world's most serious issues—poverty and climate change—are interconnected. With a rise in one's income there usually comes a rise in one's carbon footprint, thereby threatening the environment. Wealthy nations have the highest per capita carbon footprints, while developing nations like India and China—which are experiencing unprecedented economic growth—are becoming massive contributors of greenhouse gases. However, it is those who have the smallest carbon footprint—the world's poor—who currently suffer most from climate change. Food crises, water shortages, extreme weather, and rising sea levels have all hit the poor the hardest.


African children on 'gorilla warfare' mission in run-up to COP15

(12/06/2009) "It's the gorillas I've got to thank for bringing me here," said Sephora Binet-Mboti, (13), as she gazed up, wide-eyed, at the Eiffel Tower in Paris. She was a long way from her in home in Central Africa where she lives in Gabon at subsistence level in a clapboard house with her parents and nine brothers and sisters. Sephora had never traveled as far as the capital of Gabon, let alone to the developed world, but on Thursday (3rd December) she boarded a plane for an all-expenses-paid dream week in Paris, the city of lights.


Hyenas cooperate more easily than chimpanzees



(12/06/2009) Spotted hyenas (Crocuta crocuta) could show chimpanzees a thing or two about working together, according to a new study. Hyenas, prodigious hunters, pull down prey together. Christine M. Drea, an associate professor in the department of Evolutionary Biology at Duke University, started to ask questions about the cooperative hunting habits of hyenas while she was reading The Spotted Hyena: A Study of Predation and Social Behavior by Hanz Kruuk.


Forgotten Species: the haunting whistle of the Anjouan scops-owl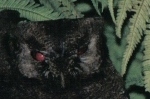 (12/03/2009) I know a two-year-old who is already an owl expert. My friends' daughter, Harper, can identify all of North America's owls by photos or drawings; even more impressive she can identify them by call. There is one owl call, however, that she may never hear. The Anjouan-scops owl, native to Anjouan island apart of the Comoros island chain, is on the verge of extinction. It is so rare that for over a century it was believed to have already vanished.


Blogging wildlife rangers drive microconservation



(12/01/2009) Wildlife Direct, a group that promotes conservation through blogging by rangers and scientists, has won mongabay.com's "Innovation in Conservation Award" for 2009. The prize, which includes a cash donation and and prominent placement on the mongabay.com web site and newsletter for the month of December, is granted each year to an organization using an unconventional and highly effective approach to conserving forests and biodiversity.


In midst of poaching crisis, illegal rhino horn tops gold

(11/25/2009) Rhino poaching has hit a fifteen-year high, and the rising price for black-market rhino horn is likely the reason why. For the first time in a decade rhino horn is worth more than gold: a kilo of rhino horn is worth approximately 60,000 US dollars while gold is a little over 40,600 US dollars.


Photo of new chameleon species discovered in Tanzania

(11/23/2009) Researchers have discovered a new species of chameleon in southern Tanzania.


Global warming will increase likelihood of civil war in Africa by 55 percent

(11/23/2009) There have been many warnings by policymakers that rising temperatures in Africa could lead to civil conflict, however a new study in Proceedings of the National Academy of Sciences is the first to uncover empirical evidence for these warnings and quantify them. The results—that higher temperatures increased the likelihood of civil war in sub-Saharan Africa by over 50 percent—took aback even the researchers.


Gibson Guitar under federal investigation for alleged use of illegal rainforest timber from Madagascar

(11/19/2009) Federal agents from the U.S. Fish and Wildlife Service raided Gibson Guitar's factory Tuesday afternoon, due to concerns that the company had been using illegally harvested wood from Madagascar, reports the Nashville Post.


Pygmy hippo shot and killed in…Australia

(11/17/2009) Hunters going after pigs in Australia's Northwest Territories got a big surprise when they shot an animal they mistook for a pig, only to find out it was a pygmy hippopotamus, reports the Northwest Territory News.


Forgotten species: Madagascar's water-loving mammal, the aquatic tenrec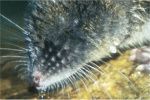 (11/12/2009) There are many adjectives one could attach to the aquatic tenrec: rare, mysterious, elusive, one-of-a-kind, even adorable, though one tries to stray from such value-laden titles since it excludes so many other non-adorable inhabitants of the animal kingdom. This small and, yes, cute insectivore, also known as the web-footed tenrec, lives in Eastern Madagascar where at night it spends the majority of its time swimming and diving in fast-moving streams for insects and tadpoles. It sleeps during the day in small streamside burrows. To date that is about the extent of our knowledge of this species.


Prime Minister of Kenya urged to ban lion-killing pesticide after child dies from ingestion

(11/10/2009) On Monday October 26th a three-year-old girl mistakenly ate the pesticide Furadan (also known as carbofuran) in western Kenya. Her father, a teacher at a primary school, said that he had no knowledge of how dangerous the pesticide was, which he had purchased to kill pests in his vegetable garden.


Saving the world's rarest wolf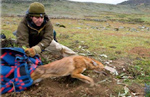 (11/09/2009) Living on the roof of Africa, the Ethiopian wolf is one of the world's rarest carnivores, if not the rarest! Trapped on a few mountain islands rising over 4,000 meters above sea level on either/both sides of the Great Rift Valley, this unique canid has so far survived millennia of human-animal interactions in one of Africa's most densely populated rural lands. But the threat of climate change and a shifting agriculture frontier may require new conservation measures, according to Argentine-born Claudio Sillero, the world's foremost expert on the Ethiopian wolf, who has spent two decades championing this rare species.


NASA satellite image reveals extent of drought in East Africa

(11/05/2009) A new image from NASA shows the severity of the drought in East Africa, which impacted Tanzania, Kenya, Ethiopia, and Somalia.


House resolution condemns plunder of natural resources in Madagascar

(11/04/2009) A House of Representatives resolution introduced by Earl Blumenauer (D-Oregon) condemns the illegal plundering of natural resources in Madagascar, reports the Wildlife Conservation Society (WCS).



Page 1 | Page 2 | Page 3 | Page 4 | Page 5 | Page 6 | Page 7 | Page 8 | Page 9 | Page 10 | Page 11 | Page 12 | Page 13 | Page 14 | Page 15 | Page 16 | Page 17 | Page 18 | Page 19 | Page 20