News articles on United Nations

---
Mongabay.com news articles on United Nations in blog format. Updated regularly.






UN resolves to negotiate treaty governing the high seas

(06/19/2015) The high seas are often called the Wild West of the ocean. These vast oceanic tracts begin 200 miles from shore and fall under no nation's jurisdiction. And while there are various agreements governing human activities there, there is no comprehensive management framework coordinating them all. That is now likely to change. The United Nations General Assembly today resolved to begin negotiating an international treaty specifically focused on the conservation and sustainable use of marine life on the high seas.
Indonesia's public water movement consolidates after two of its biggest wins
(04/17/2015) With the tide of privatized water in Indonesia as close to turning since the dictator Suharto was president, an entire spectrum of stakeholders is scrambling to chart a path forward on the heels of two landmark – and unexpected – court decisions. First, the Constitutional Court struck down the main governing law on water resources. Then a Jakarta court annulled the city's contract with private operators Palyja and Aetra, which have run the city's piped network since 1998 amid continual allegations of corruption and mismanagement.
Seeing the trees but not the forest (commentary)
(03/20/2015) Understanding forest dynamics is necessary for the sound management of forests, for both production and conservation. This includes an understanding of the extent of forest area, information about what the forest contains and how the forest resource is managed. Forest monitoring provides this information.
An end to unjust conservation? (commentary)

(11/16/2014) In September 2014, events took place in three different parts of the world, which together highlight the multifaceted relationship between human rights and conservation. First, in New York, the UN General Assembly adopted the Outcome Document of the World Conference on Indigenous Peoples.
Leaders pledge to end deforestation by 2030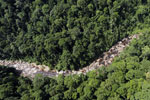 (09/24/2014) Dozens of companies, non-profit organizations, and governments pledged to work together to halve forest loss by 2020 and end it altogether by 2030. If implemented, the commitment could reduce annual carbon dioxide emissions by 4.5-8.8 billion tons annually, equivalent to removing a billion cars from the world's roads.
The cheap option on climate change: recognize indigenous rights to forests
(09/18/2014) Since 2008, governments have invested $1.64 billion in funds to kick-start REDD+, or Reducing Emissions from Deforestation and Degradation, the global effort to conserve the world's forests in order to better mitigate climate change. However, a new report by the Rights and Resources Initiative (RRI) finds that same amount of money could have secured the legal rights of indigenous and local people to 450 million hectares of forest, an area 40 percent larger than India.
How do we save the world's vanishing old-growth forests?
(08/26/2014) There's nothing in the world like a primary forest, which has never been industrially logged or cleared by humans. They are often described as cathedral-like, due to pillar-like trees and carpet-like undergrowth. Yet, the world's primary forests—also known as old-growth forests—are falling every year, and policy-makers are not doing enough to stop it.
Norway puts $1.6B into rainforest conservation
(08/19/2014) Since 2008 Norway has been the single largest foreign donor to tropical forest conservation, putting more than 10 billion Norwegian Krone, or $1.6 billion, toward programs in several countries under its International Climate and Forest Initiative. But how effective have those funds been in actually protecting forests?
Trawling: destructive fishing method is turning seafloors to 'deserts'
(05/28/2014) Previous research has linked trawling to significant environmental impacts, such as the harvest of large numbers of non-target species, collectively termed "bycatch," as well as destruction of shallow seabeds. Now, a new study finds this method is also resulting in long-term, far-reaching consequences in the deeper ocean and beyond.
Extreme cold and drought in U.S. linked to climate change
(05/23/2014) The U.S. Midwest and Northeast experienced one of the coldest, snowiest winters on record this past season. This might seem contrary to warming trends forecast by climate scientists, but a new analysis released today in Science points out that climate change caused by greenhouse gas emissions may actually have contributed to the well-below average temperatures seen in parts of the U.S.
Climate change solution? UN touts ambitious (but cheap) investment in renewable energy
(04/14/2014) The world is warming rapidly due to greenhouse gas emissions, threatening everything from our food supply to our ecosystems, but the solution may be surprisingly cheap, according to the third and final report from the Intergovernmental Panel on Climate Change (IPCC). The report recommends a rapid and aggressive switch from fossil fuel-based energy to renewables.
U.N.: We can save world's forests at a fraction of cost of fossil fuels subsidies
(03/21/2014) Investing $30 billion a year in forest conservation — less than seven percent of the $480 billion spent annually on fossil fuels subsidies — could help stop deforestation while accelerating a transition toward a greener global economy, asserts a new report published by the International Resource Panel (IRP) and the UN REDD Programme.
REDD+ program to cut deforestation gets final approval in Warsaw
(11/22/2013) Negotiators in Warsaw have reached formal agreement on Reducing Emissions from Deforestation and Degradation (REDD+), a program that aims to compensate tropical countries for protecting their forests. After seven years of discussions, countries approved the final REDD+ text on Friday at the COP17.
Citizen groups walk out of UN Climate Summit to protest lack of ambition

(11/21/2013) Thirteen citizen groups—including Oxfam, Greenpeace, and WWF—have walked out of ongoing climate talks in Warsaw to protest what they view as a lack of ambition and long-stalled progress on combating global climate change. Nearly 200 governments are currently meeting in Warsaw, Poland at the the 19th Conference of the Parties (COP) for the UN Framework Convention on Climate Change (UNFCCC), which is meant to prepare the way for a new agreement in 2015.
UN talks tough to global coal industry
(11/19/2013) Yesterday, at the International Coal and Climate Summit—just a couple miles from the ongoing UN Climate Summit—Christiana Figueres delivered a speech unlike anything ever heard at a coal industry meeting before. Figueres, the Executive Director of the UN Framework Convention on Climate Change (UNFCCC), took time off from wrangling world leaders and officials toward a climate agreement to talk tough to an industry currently worth around $3 trillion.
Carbon emissions set to hit new record high in 2013
(11/19/2013) The amount of carbon dioxide emitted into the atmosphere in 2013 is expected to hit a new high of 36 billion tonnes, according to a Carbon Budget released today by the Global Carbon Project (GCP). This is a 2.1 percent rise from 2012 based on data from the same group. 'We have exhausted about 70 per cent of the cumulative emissions that keep global climate change likely below two degrees,' said GCP member, Pierre Friedlingstein, with the University of Exeter. 'In terms of CO2 emissions, we are following the highest climate change scenario of the Intergovernmental Panel on Climate Change released in September.'
60,000 protest in Australia to keep carbon price

(11/18/2013) Around 60,000 Australians marched yesterday across the country calling on their government not to go backwards on climate action, according to organizers. Australia has taken a sudden U-turn on climate policy with the election of Prime Minister Tony Abbott in September, including legislation to end its carbon pricing, cutting funding to renewable energies, and obstructing progress at the ongoing UN Climate Summit in Warsaw.
Japan pledges to raise carbon emissions, instead of cutting them

(11/18/2013) In 2009, Japan pledged to cut its carbon emissions by 25 percent based on 1990 levels within 11 years. Four years later—including a nuclear meltdown at Fukushima—and Japan has reset its goal with a new target to cut emissions by 3.8 percent based on 2005 levels at the UN Climate Summit in Warsaw, Poland. But, the new target, which received widespread condemnation when announced on Friday, actually results in a 3.1 percent rise in emissions when viewed from the widely-accepted 1990 baseline.
World's most vulnerable nation to climate change turns to coal power
(11/18/2013) In October, a global risks analysis company, Maplecroft, named Bangladesh the world's most vulnerable nation to climate change by 2050. The designation came as little surprise, since Bangladesh's government and experts have been warning for years of climatic impacts, including rising sea levels, extreme weather, and millions of refugees. However, despite these very public warnings, in recent years the same government has made a sudden turn toward coal power—the most carbon intensive fuel source—with a master plan of installing 15,000 megawatts (MW) of coal energy by 2030, which could potentially increase the country's current carbon dioxide emissions by 160 percent.
Zero net deforestation is the wrong target, warn experts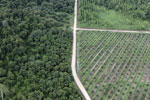 (11/14/2013) Environmental initiatives that target zero net deforestation may miss their mark when it comes to slowing climate change and protecting biodiversity, warns a commentary published in this week's issue of the journal Science. While zero net deforestation may seem like a worthy target in efforts to curb forest loss, Sandra Brown and Daniel Zarin argue that the goal is at best, ambiguous, and at worst, may lead to perverse outcomes for the world's forests.
Is Australia becoming the new Canada in terms of climate inaction?

(11/14/2013) For many concerned about climate change, Australia has suddenly become the new Canada. With the election of Tony Abbott as Prime Minister in September, the land down under has taken a sudden U-turn on climate policy, including pushing to end its fledgling carbon emissions program which was only implemented in 2012 and cutting funding for renewable energy. These move come at a time when Australia has just undergone its warmest 12 months on record and suffered from record bushfires.
Redeeming REDD: a conversation with Michael Brown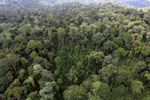 (11/11/2013) In Redeeming REDD: Policies, Incentives and Social Feasibility for Avoided Deforestation, anthropologist Michael Brown relays a constructive critique of the contemporary aims, standards and modalities for mitigating climate change by reducing emissions from deforestation and degradation (REDD). Brown advocates for REDD as a viable mechanism for the long-term pro-poor conservation and restoration of tropical forests as well—but only if local forest dwellers and Indigenous. Peoples can join the negotiating table and act as forest stewards. Local people must first be empowered to make 'socially feasible' decisions that are necessary for their livelihoods and well-being. In other words, there can be no environmentalism without credible local leadership, which requires investment in capacity building at the local level for sustainable institutions.
Delegate for the Philippines vows to stop eating at climate summit
(11/11/2013) Following the devastation wrought by Typhoon Haiyan—which is arguably the strongest typhoon to ever make landfall—Filipino delegate, Naderev 'Yeb' Saño, has vowed to go on a fast at the UN Climate Summit that opened today in Warsaw, Poland. Saño made the vow during a powerful speech in which he said he would fast, 'until we stop this madness.'
America's growing inequality helped scuttle the global climate change initiative
(10/28/2013) The link between good economic policy and climate change mitigation is instigated by policies such as the triple-bottom line, carbon limitations, and pro-environmental legislation. However, economic inequality is a little explored piece of the successful fight against climate change. For climate change mitigation and good economic policy to work, economic growth must be broad-based. Indeed, the inability for the United States to make a coherent and progressive stance on climate change has effectively stymied the global initiative—and is in part due to growing inequality. Due to the nation's market size and political power, U.S. policy is often a decisive factor for many global issues.
'Yet another wakeup call': global warming is here, it's manmade, and we're not doing enough to stop it
(09/28/2013) Human actions are responsible for warming the Earth, reconfirms the landmark Intergovernmental Panel on Climate Change (IPCC) report released today, the first mammoth report on the physical science of climate change issued in seven years. Scientists now say they are 95-100 percent certain that human actions—such as burning fossil fuels and cutting down forests—are behind the observed rise in global temperatures since at least 1950. Average temperatures have risen 0.85 degrees Celsius since 1880, but the new report warns that depending on how much more fossil fuels are burnt, temperature rises could exceed 4 degrees Celsius (9 degrees Fahrenheit) with untold consequences for global society.
A year after devastating attack, security returns to the Okapi Wildlife Reserve (photos)
(09/09/2013) On June 24th of last year, MaiMai Simba rebels, led by an elephant poacher known as Morgan, launched a devastating attack on the headquarters of the Okapi Wildlife Reserve in Epulu, Democratic Republic of Congo (DRC). The attack, which was reportedly in response to a crack down on poaching and illegal mining in the park, left buildings burned, equipment destroyed, and six people dead including two rangers. The militia also left with 28 women hostages, many of them minors. As if to add insult to injury, the militia didn't leave until they shot dead all 14 captive okapis at the headquarters, which were used as wildlife ambassadors for the local community.
Why Panama's indigenous pulled out of the UN's REDD program

(06/25/2013) This week in Lombok, Indonesia, the Policy Board of the United Nations climate change program known as UNREDD is addressing the first major test of the 2007 UN Declaration on the Rights of Indigenous Peoples of the United Nations, which recognizes the right of Indigenous People to stop projects in their territories that could endanger their traditions and livelihoods. The National Coordinating Body of the Indigenous People of Panama pulled out of UNREDD's national program in February and have called on the United Nations to close the program.
Fertility in Africa could push world population over 11 billion

(06/13/2013) The global population could grow by another 4 billion people by the end of the century if fertility rates in Africa don't decline, according to a new report by the United Nations. Currently around 1.1 billion people live on the continent, but that number could skyrocket to 4.2 billion (a 380 percent increase) by 2100, causing global population to hit 11 billion.
Mining companies must turn to recycling as demand for metals grows

(04/30/2013) Demand for metals is likely to increase tenfold as developing economies surge ahead, putting severe stress on the natural environment, a new report from the United Nations Environment Program (Unep) has warned. The organization has suggested a novel response: bring in the mining companies—often seen as the environmental villains—to sort out the recycling.
China 'looting' Africa of its fish

(04/24/2013) Just 9% of the millions of tonnes of fish caught by China's giant fishing fleet in African and other international waters is officially reported to the UN, say researchers using a new way to estimate the size and value of catches. Fisheries experts have long considered that the catches reported by China to the UN's Food and Agriculture Organization (UNFAO) are low but the scale of the possible deception shocked the authors.
Madagascar swamped by locust invasion

(04/17/2013) More than 60 percent of Madagascar is suffering from a massive locust infestation that is threatening crops and livestock, potentially increasing risks to native wildlife and forests from hungry farmers, warns the U.N. Food and Agriculture Organization (FAO).
Indigenous protester killed by masked assailants in Panama over UN-condemned dam
(03/25/2013) A Ngäbe indigenous Panamanian, Onesimo Rodriguez, opposing the Barro Blanco hydroelectric dam project was killed last Friday evening by four masked men. His body was then thrown into a nearby stream where it was discovered the following day. Onesimo Rodriguez was attacked with a companion in Las Nubes, after they had attended a demonstration in Cerro Punta, Bugaba, against the dam. His companion, whose identity is being withheld for security reasons, received serious injuries but managed to escape and is having his injuries tended to by the local indigenous community.
Panama's indigenous people drop REDD+

(03/19/2013) The National Coordinator of Indigenous Peoples in Panama (COONAPIP) has announced it is withdrawing from the United Nation's REDD+ program following a series of disagreements. The exit of COONAPIP from the negotiating table with UN officials and the Panamanian government will likely be a blow to the legitimacy of REDD+ in the central American country. REDD, or Reducing Emissions from Deforestation and Degradation, is a program to reduce emissions by safeguarding forests.
REDD+ should pave way for more research into genetic studies of tropical species

(12/10/2012) Reducing Emissions from Deforestation and Degradation (REDD+), the UN program to conserve tropical forests by paying developing nations to keep them standing, should go hand-in-hand with increased genetic studies of imperiled tropical biodiversity, according to a new opinion article in mongabay.com's open access journal Tropical Conversation Science.
Climate Summit in Doha characterized by lack of ambition
(12/09/2012) Ahead of the 18th United Nations Framework Convention on Climate Change (UNFCCC) in Doha, Qatar a variety of reports warned that the world was running out of time to avoid dangerous climate change, and that there was a widening gap between what nations have pledged to do and what the science demanded. A landmark report by the World Bank painted an almost apocalyptic picture of a world in which global temperatures have risen 4 degrees Celsius above pre-industrial levels, including unprecedented heatwaves and droughts, rising sea levels, global agriculture crises, and a stunning loss of species. In addition, scientific studies released near the two week conference found that sea levels were rising 60 percent faster than predicted, forests around the world were imperiled by increasing drought, marine snails were dissolving in the Southern Ocean due to ocean acidification, and ice melt in Greenland and Antarctica was on the rise.
Wealthy nations' fossil fuel subsidies dwarf climate financing

(12/05/2012) A new analysis finds that 21 wealthy countries spent five-times more on subsidizing fossil fuels in 2011 than they have on providing funds for poor nations to cut greenhouse gas emissions and adapt to the impacts of climate change. The analysis, by Oil Change International, comes in the midst of the current UN Climate Summit held in Doha, Qatar; progress at the talks has been stymied due to the gulf between poor and rich nations, including on the issue of climate financing.
'No-one is listening to the entire scientific community': global carbon emissions set to hit new high
(12/03/2012) Global carbon dioxide (CO2) emissions from industrial sources are set to hit a new record high this year according to a new analysis by Global Carbon Project. The analysis in Nature Climate Changes predicts that CO2 emissions will rise another 2.6 percent, hitting 35.6 billion tonnes. The scientists warn that such steep climbs in global emissions year-after-year means that the door is rapidly closing on a global agreement to keep temperatures from rising 2 degree Celsius (3.6 degrees Fahrenheit) above pre-industrial levels.
Unique program to leave oil beneath Amazonian paradise raises $300 million
(11/26/2012) The Yasuni-ITT Initiative has been called many things: controversial, ecological blackmail, revolutionary, pioneering, and the best chance to keep oil companies out of Ecuador's Yasuni National Park. But now, after a number of ups and downs, the program is beginning to make good: the Yasuni-ITT Initiative has raised $300 million, according to the Guardian, or 8 percent of the total amount needed to fully fund the idea.
As Doha Climate Summit kicks off, more ambitious cuts to greenhouse gas emissions needed

(11/26/2012) As the 18th meeting of the UN Framework Convention on Climate Change (UNFCCC) kicks off this morning in oil and gas rich Qatar, the world body warns that much more ambitious greenhouse gas cuts are needed to keep catastrophic climate change at bay. A new report by the UN Environment Program (UNEP) and the European Climate Foundation finds that even if all current emissions pledges are kept, the world will still spew 8 billion tonnes of CO2 equivalent above what is needed by 2020, putting the globe on a fast-track to dangerous climate change.
One in eight people suffer from malnutrition worldwide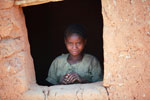 (10/16/2012) In a world where technology has advanced to a point where I can instantly have a face-to-face conversation via online video with a friend in Tokyo, nearly 870 million people, or one in eight, still suffer from malnutrition, according to a new UN report. While worldwide hunger declined from 1990 to 2007, progress was slowed by the global economic crisis. Over the last few years, numerous and record-breaking extreme weather events have also taken tolls on food production. Currently, food prices hover just below crisis levels.
UNESCO disturbed by gas plans for Peru's Manu National Park
(10/15/2012) Major concerns about the danger posed by gas exploration in a UNESCO World Heritage site in the Amazon rainforest has prompted UNESCO to promise to lobby the Peruvian government. Manu National Park's biological diversity exceeds "that of any other place on Earth," according to UNESCO's website, and is inhabited by indigenous people living in "voluntary isolation" who could be decimated if they come into contact with gas workers.
Food prices rise as food aid needed in Middle East and Africa

(10/04/2012) Food prices increased in September on the FAO Food Price Index after two months of stability, while food aid has been urgently called for in Yemen and Syria, and concerns lingered in parts of Africa. Food prices globally rose 3 points (or 1.4 percent) to 216 points.
Indigenous groups in Panama wait for UN REDD to meet promises
(08/30/2012) A dispute over the implementation of REDD+ (Reducing Emissions from Deforestation and Degradation) in Panama has pitted the United Nations (UN) against the nation's diverse and large indigenous groups. Represented by the National Coordinator of Indigenous Peoples in Panama (COONAPIP), indigenous groups charge that the UN has failed to meet several pledges related to kick-starting REDD+ with their support, including delaying a $1.79 million payment to the group to begin REDD+-related activities. The on-going dispute highlights the perils and complexities of implementing REDD+, especially concerns that the program might disenfranchise indigenous groups who have long been the stewards of their forest territories.
India's Western Ghats rainforest declared UNESCO World Heritage Site

(07/03/2012) India's Western Ghats, considered one of the richest biodiversity hotspots in the world, has been dubbed a UNESCO World Heritage Site. In total, 39 different sites in the tropical rainforest—home to Asian elephants, Bengal tigers, lion-tailed macaques, and thousands of other species—have made it under the listing.
Cowards at Rio?: organizations decry 'pathetic' agreement
(06/20/2012) As world leaders head to Rio de Janeiro for the UN Summit on Sustainable Development, environmental and poverty groups are denouncing the last-minute text agreed on by dignitaries as "pathetic," (Greenpeace), a "damp squib" (Friends of the Earth), "a dead end" (Oxfam), and, if nothing changes, "a colossal waste of time" (WWF). "We were promised the 'future we want' but are now being presented with a 'common vision' of a polluter's charter that will cook the planet, empty the oceans and wreck the rain forests," the head of Greenpeace, Kumi Naidoo, said. "This is not a foundation on which to grow economies or pull people out of poverty, it's the last will and testament of a destructive twentieth century development model."
Scientists give world leaders 'Fs' on climate change, biodiversity, and desertification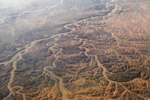 (06/19/2012) It seems world leaders may need to retake environmental studies. As the Rio+20 Summit on Sustainable Development opens, the scientific journal, Nature, has evaluated the progress made on three treaties signed at the Rio Earth Summit in 1992: climate change, biodiversity decline, and desertification. Unfortunately the publication gives progress on all three treaties an 'F', highlighting how little progress has been made on the global environmental crisis.
WWF: biggest villain at Rio+20 is Canada

(06/18/2012) Having sent a delegation to the United Nation's Rio+20 Summit on Sustainable Development, the World Wide Fund for Nature (WWF), the world's biggest conservation group, has recently declared their Heroes and Villains of Rio+20—so far. The NGO has strong words for the negotiating position of the U.S. and the major oil exporting countries (OPEC), but saves its harshest criticisms for Canada.
Experts: ignoring climate change at Rio+20 makes other goals "meaningless"
(06/18/2012) The Climate Change Task Force (CCTF)—made up of 30 climate scientists, other experts and world leaders—warned today that sidelining climate change at the Rio+20 Summit on Sustainable Development threatened progress on the conference's other goals, which includes combating poverty and building economies that value nature. "I am very concerned and worried because the draft final document of the Rio+20 conference does not give proper attention to climate change," says former Russian President Mikhail Gorbachev in a press statement.
World failing to meet promises on the oceans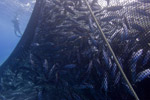 (06/14/2012) Despite a slew of past pledges and agreements, the world's governments have made little to no progress on improving management and conservation in the oceans, according to a new paper in Science. The paper is released just as the world leaders are descending on Rio de Janeiro for Rio+20, or the UN Summit on Sustainable Development, where one of the most watched issues is expected to be ocean policy, in part because the summit is expected to make little headway on other global environmental issues such as climate change and deforestation. But the new Science paper warns that past pledges on marine conservation have moved too slowly or stagnated entirely.
Featured video: the Rio speech heard round the world

(06/14/2012) As world leaders, officials, NGOs, businesses, and experts gather in Rio de Janeiro for the UN Summit on Sustainable Development, or more well known as Rio+20, it might be useful to look at the landmark Rio Earth Summit in 1992, which helped propel environmental concerns around the world. The most noteworthy speech during that meeting was made by a twelve year old Canadian girl, Severn Suzuki.
Should we devote 2014 to wilderness?
(06/11/2012) American writer and philosopher, Henry David Thoreau once said, "In wilderness is the preservation of the world." Anyone who has spent time in vast untouched wild space likely understands Thoreau's comment. Yet wilderness everywhere—already vanishing—remains imperiled by a variety of threats. To draw attention to the importance of the keeping wilderness in the world, PAN Parks, an organization that works to protect wilderness in Europe, has proposed to make 2014 the International Year of Wilderness.
Scientists: if we don't act now we're screwed
(06/07/2012) Scientists warn that the Earth may be reaching a planetary tipping point due to a unsustainable human pressures, while the UN releases a new report that finds global society has made significant progress on only four environmental issues out of ninety in the last twenty years. Climate change, overpopulation, overconsumption, and ecosystem destruction could lead to a tipping point that causes planetary collapse, according to a new paper in Nature by 22 scientists. The collapse may lead to a new planetary state that scientists say will be far harsher for human well-being, let alone survival.
Want to stop climate change: buy fossil fuel deposits
(06/07/2012) Governments, NGOs, and others fighting climate change should consider buying coal and oil deposits—not to exploit them, but to keep them from being exploited, according to a bold new policy paper in the Journal of Political Economy. Economist Bard Harstad with the Kellogg School of Management argues that climate coalitions could quickly slash carbon emissions by purchasing and conserving marginal fossil fuel deposits, a strategy that would solve the current problem of carbon leakage, i.e. when cutting emissions in one place pushes others to burn more elsewhere. Given that carbon emissions rose to a new record last year—31.6 gigatons—and carbon has hit 400 parts per million (ppm) in the atmosphere for the first time in at least 800,000 years, Harstad's analysis comes at a time when scientists are warning that urgent and bold action is needed to mitigate global climate change before it becomes irreversible.
Scientists to Rio+20: save biodiversity to save ourselves
(06/06/2012) World leaders need to do much more to protect the Earth's millions of species for the services they provide, according to a new scientific consensus statement in Nature based on over 1,000 research papers. Written by 17 top ecologists, the statement points out that despite growing knowledge of the importance of biodiversity for human well-being and survival, species continue to vanish at alarming rates. The statement comes just weeks before the UN'S Rio+20 Summit on Sustainable Development, which is supposed to chart a path for a less impoverished and more equitable world including an emphasis on greater environmental protections, but which has been marred by a lack of ambition.
Indigenous rights rising in tropical forests, but big gaps remain
(05/31/2012) In the last twenty years, rights for indigenous forest dwellers have expanded significantly, according to a new report by the Rights and Resources Initiative (RRI). Covering nearly thirty tropical forest countries, the report finds that indigenous people now hold rights to 31 percent of the forest land in these countries, rising from 21 percent in 1992. However, landmark land rights for indigenous people remain imperiled by lack of enforcement, land-grabbing, government ambivalence, and industrial development. The report comes less than a month before the Rio+20 Summit on Sustainable Development, a meeting of global leaders that marks two decades since the Rio Earth Summit.
Consumption, population, and declining Earth: wake-up call for Rio+20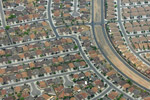 (05/15/2012) Currently, human society is consuming natural resources as if there were one-and-a-half Earths, and not just a single blue planet, according to the most recent Living Planet Report released today. If governments and societies continue with 'business-as-usual' practices, we could be consuming three years of natural resources in 12 months by 2050. Already, this ecological debt is decimating wildlife populations worldwide, disproportionately hurting the world's poor and most vulnerable, threatening imperative resources like food and water, heating up the atmosphere, and risking global well-being.
Featured video: the oceans and Rio+20

(05/10/2012) A new video by Pew Environment Group and the Zoological Society of London (ZSL) hopes to convince policy-makers attending the Rio+20 Summit on Sustainable Development this summer that urgent action is needed to save the ocean's from an environmental crisis.
For Earth Day, 17 celebrated scientists on how to make a better world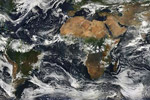 (04/22/2012) Seventeen top scientists and four acclaimed conservation organizations have called for radical action to create a better world for this and future generations. Compiled by 21 past winners of the prestigious Blue Planet Prize, a new paper recommends solutions for some of the world's most pressing problems including climate change, poverty, and mass extinction. The paper, entitled Environment and Development Challenges: The Imperative to Act, was recently presented at the UN Environment Program governing council meeting in Nairobi, Kenya.
How best to monitor biodiversity in REDD+ projects?
(03/19/2012) If done well, REDD+ projects (Reducing Emissions from Deforestation and Forest Degradation) may not only save carbon rich forests, but also protect embattled biodiversity. But what's the best way to ensure both and carbon and species are preserved under REDD+, a program that proposes to pay nations to keep forests standing? A new study in mongabay.com's open access journal Tropical Conservation Society (TCS) argues that a one-size-fits-all approach to monitoring biodiversity in REDD+ projects would not only be difficult to develop, but would likely fail given vast differences in forest ecology and threats worldwide. Instead local sites should develop monitoring programs based on a generally approved roadmap.
United Nations meets clean water goal

(03/07/2012) Over the past two decades (1990-2010) over two billion people have received access to improved drinking water, bringing the current number of people worldwide who have access to better water up to 89 percent. This accomplishment meets the UN's Millennium Development Goal's (MDG) target of cutting in half the amount of people worldwide who do not have access to safe and sustainable drinking water. According to a report by UNICEF and the World Health Organization (WHO), the goal was met in 2010, five years before its target year of 2015.
Six nations, including U.S., set up climate initiative to target short-term greenhouse gases

(02/20/2012) With global negotiations to tackle carbon emissions progressing interminably, nations are seeking roundabout ways to combat global climate change. U.S. Secretary of State, Hillary Clinton, announced in India last week a new six nation initiative to target non-carbon greenhouse gases, including soot (also known as "black carbon"), methane, and hydro-fluorocarbons (HFCs). Reductions of these emissions would not only impact short-term climate change, but also improve health and agriculture worldwide according to a recent study in Science.
Another food crisis looming in Africa: nearly 5 million South Sudanese lacking food

(02/08/2012) The Food and Agriculture Organization (FAO) and the World Food Program (WFP) have warned that South Sudan is facing a food crisis and that immediate action is needed to stave off a disaster. Currently 4.7 million people do not have enough to eat in South Sudan, while one million of these face severe food shortages. That number, however, could double if on-going conflict in the region continues and food prices continue rising, says the UN agencies.
Global food prices set record in 2011

(01/16/2012) Last year saw the highest average food prices since recording began in 1990, according to the Food and Agriculture Organization's (FAO) Food Price Index. The Food Price Index's average for the year was 228 points, 28 points higher than the past record set in 2008.
Top 10 Environmental Stories of 2011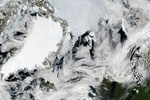 (12/22/2011) Many of 2011's most dramatic stories on environmental issues came from people taking to the streets. With governments and corporations slow to tackle massive environmental problems, people have begun to assert themselves. Victories were seen on four continents: in Bolivia a draconian response to protestors embarrassed the government, causing them to drop plans to build a road through Tipnis, an indigenous Amazonian reserve; in Myanmar, a nation not known for bowing to public demands, large protests pushed the government to cancel a massive Chinese hydroelectric project; in Borneo a three-year struggle to stop the construction of a coal plant on the coast of the Coral Triangle ended in victory for activists; in Britain plans to privatize forests created such a public outcry that the government not only pulled back but also apologized; and in the U.S. civil disobedience and massive marches pressured the Obama Administration to delay a decision on the controversial Keystone XL pipeline, which would bring tar sands from Canada to a global market.
Droughts could push parts of Africa back into famine

(12/19/2011) Drought and erratic rains could lead to further food scarcities in Africa warns the United Nations World Food Program (WFP). The WFP singles out South Sudan, the world's newest nation, and Niger as nations of particular concern. Earlier this year famine killed scores of people, including an estimated 30,000 children, in Somalia.
REDD advances—slowly—in Durban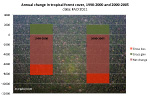 (12/15/2011) A program proposed to reduce greenhouse gas emissions from deforestation and degradation made mixed progress during climate talks in Durban. Significant questions remain about financing and safeguards to protect against abuse, say forestry experts. REDD+ aims to reduce deforestation, forest degradation, and peatland destruction in tropical countries. Here, emissions from land use often exceed emissions from transportation and electricity generation. Under the program, industrialized nations would fund conservation projects and improved forest management. While REDD+ offers the potential to simultaneously reduce emissions, conserve biodiversity, maintain other ecosystem services, and help alleviate rural poverty, concerns over potential adverse impacts have plagued the program since its conception.
Harsh words for Canada after it abandons Kyoto Protocol

(12/13/2011) Less than two days after signing on to a "road map" agreement at the UN Climate Summit in Durban, South Africa, Canada has announced it is formally withdrawing from the Kyoto Protocol after failing to meet its emissions pledges. Although not surprising, reaction from other nations and environmental groups was not only swift, but harsh.
Mixed reactions to the Durban agreement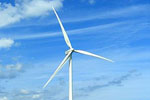 (12/12/2011) Early Sunday morning over 190 of the world's countries signed on to a new climate agreement at the 17th UN Framework Convention on Climate Change (UNFCCC) in Durban, South Africa. The summit was supposed to end on Friday, but marathon negotiations pushed government officials to burn the midnight oil for about 36 extra hours. The final agreement was better than many expected out of the two week summit, but still very far from what science says is necessary to ensure the world does not suffer catastrophic climate change.
Current emission pledges will raise temperature 3.5 degrees Celsius

(12/06/2011) New research announced at the 17th UN Climate Summit in Durban, South Africa finds that under current pledges for reducing emissions the global temperature will rise by 3.5 degrees Celsius (6.3 degrees Fahrenheit) from historic levels, reports the AFP. This is nearly double world nations' pledge to keep warming below 2 degrees Celsius (3.6 degrees Fahrenheit). The report flies in the face of recent arguments by the U.S. and others at Durban that current pledges are adequate through 2020.
Global carbon emissions rise 49 percent since 1990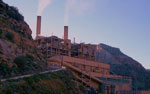 (12/04/2011) Total carbon emissions for the first time hit 10 billion metric tons (36.7 billion tons of CO2) in 2010, according to new analysis published by the Global Carbon Project (GCP) in Nature Climate Change. In the past two decades (since the reference year for the Kyoto Protocol: 1990), emissions have risen an astounding 49 percent. Released as officials from 190 countries meet in Durban, South Africa for the 17th UN Summit on Climate Change to discuss the future of international efforts on climate change, the study is just the latest to argue a growing urgency for slashing emissions in the face of rising extreme weather incidents and vanishing polar sea ice, among other impacts.
Africa, China call out Canada for climate betrayal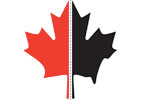 (12/01/2011) Purchasing a full page ad in the Canadian paper the Globe and Mail, a group of African leaders and NGOs is calling on Canada to return to the fold on climate change. Canada has recently all-but-confirmed that after the ongoing 17th UN Summit on Climate Change in Durban, South Africa, it will withdraw entirely from the Kyoto Treaty. The country has missed its targets by a long-shot, in part due to the exploitation of its tar sands for oil, and is increasingly viewed at climate conferences as intractable and obstructive. In the eyes of those concerned about climate change, Canada has gone from hero to villain. Yet notable African activists, including Archbishop Desmond Tutu, are pushing back.
Top 20 banks that finance big coal

(11/30/2011) A new report from civil and environmental organizations highlights the top 20 banks that spend the most money on coal, the world's most carbon-intensive fossil fuel. Released as officials from around the world meet for the 17th UN Summit on Climate Change in Durban, South Africa, the report investigated the funding practices of 93 major private banks, finding that the top five funders of big coal are (in order): JPMorgan Chase, Citi, Bank of America, Morgan Stanley, and Barclay's.
Another record breaker: 2011 warmest La Niña year ever

(11/30/2011) As officials meet at the 17th UN Climate Summit in Durban, South Africa, the world continues to heat up. The UN World Meteorological Organization (WMO) has announced that they expect 2011 to be the warmest La Niña year since record keeping began in 1850. The opposite of El Nino, a La Niña event causes general cooling in global temperatures.
Carbon credit market for HFC-23 racked by fraud

(11/30/2011) An effort to decrease emissions of the super greenhouse gas HFC-23 has led to a largely-false carbon market that should be eliminated, argues the Environmental Investigation Agency (EIA). HFC-23 is a byproduct of the refrigerant HCFC-22, which is currently being phased out under the Montreal Protocol for its ozone-depleting and greenhouse gas properties. However, the effort to reduce HFC-23 through a carbon market has been hampered by companies in India and China producing extra HFC-23 just so they can capture and destroy it—and receive lucrative carbon funds.
Deforestation could be stopped by 2020
(11/28/2011) If governments commit to an international program to save forests known as REDD+, deforestation could be nearly zero in less than a decade, argues the Living Forests Report from the World Wide Fund for Nature (WWF). REDD+, which stands for Reduced Emissions from Deforestation and Degradation, is a program that would pay developing nations to preserve forests for their ability to sequester carbon. Government officials begin meeting tomorrow in Durban, South Africa for the 17th UN climate summit, and REDD+ will be among many topics discussed.
UN calls for secure contraceptives as wildlife group hands out Endangered Species condoms

(10/06/2011) Sometime at the end of this month, the seventh billion person on Earth will be born: that's seven billions mouths to feed, seven billion throats to water, and seven billion bodies to keep warm. But the population continues to rise: experts believe the global human population could hit 10 billion by 2050. A UN meeting last month said that to meet the needs of the world's women, the developing world needs a secure supply of contraceptives and voluntary family planning initiatives.
Oil horror in Nigeria: 30 years, one billion dollars to clean-up

(08/08/2011) Fifty years of oil spills in Nigeria's now infamous Ogoniland region will take up to three decades and over a billion dollars ($1 billion for just the first five years) to restore environments to healthy conditions, according to a new independent report by the United Nations Environment Program (UNEP). The most thorough study to date has found that widespread pollution has hit the Niger Delta even harder than assumed with devastating impacts on fishing grounds and community health. Last week Shell, one of the biggest operators in Nigeria, admitted to two massive oil spills in 2008 totaling 11 million gallons of crude.
New record in global carbon emissions 'another wake-up call'

(05/31/2011) Global carbon emissions hit a new high last year proving once again that international political efforts, hampered by bickering, the blame-game, and tepidity, are failing to drive down the greenhouse gas emissions that are causing the planet to heat up. According to the International Energy Agency (IEA), following a slight fall in carbon dioxide emissions due to the economic downturn, emissions again rose to a new record level in 2010: 30.6 gigatons. This is a full 5 percent higher than the past record hit in 2008. The new record puts greater doubt on the international pledge of limiting the global average temperature rise to 2 degrees Celsius.
Restoring forests: an opportunity for Africa

(05/26/2011) Tropical forest news last week was dominated by Indonesia and Brazil. Forest clearing has surged over the past year in parts of the Amazon, the Brazilian Government reported. Meanwhile, Indonesia's President signed a moratorium on cutting some intact forest areas, as part of a landmark billion-dollar deal with international donors. But new research shows that Africa offers some of the greatest opportunities globally for restoring forests.
From the Serengeti to Lake Natron: is the Tanzanian government aiming to destroy its wildlife and lands?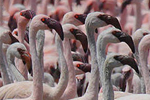 (04/14/2011) What's happening in Tanzania? This is a question making the rounds in conservation and environmental circles. Why is a nation that has so much invested in its wild lands and wild animals willing to pursue projects that appear destined not only to wreak havoc on the East African nation's world-famous wildlife and ecosystems, but to cripple its economically-important tourism industry? The most well known example is the proposed road bisecting Serengeti National Park, which scientists, conservationists, the UN, and foreign governments alike have condemned. But there are other concerns among conservationists, including the fast-tracking of soda ash mining in East Africa's most important breeding ground for millions of lesser flamingo, and the recent announcement to nullify an application for UNESCO Heritage Status for a portion of Tanzania's Eastern Arc Mountains, a threatened forest rich in species found no-where else. According to President Jakaya Kikwete, Tanzania is simply trying to provide for its poorest citizens (such as communities near the Serengeti and the Eastern Arc Mountains) while pursuing western-style industrial development.




Page 1 | Page 2 | Page 3