News articles on Uganda

---
Mongabay.com news articles on Uganda in blog format. Updated regularly.





Primary school children build fuel-efficient stoves in Uganda


(01/10/2014) A group of young children have become a catalyst in the effort to save Kibale National Park from deforestation. Children from Iruhuura Primary School in Uganda have collaborated with the Kasiisi Project and Camp Uganda to build fuel-efficient stoves, developing a more sustainable method of wood consumption around the hugely-biodiverse Kibale National Park.


Sky islands: exploring East Africa's last frontier


(12/04/2013) The montane rainforests of East Africa are little-known to the global public. The Amazon and Congo loom much larger in our minds, while the savannas of East Africa remain the iconic ecosystems for the region. However these ancient, biodiverse forests—sitting on the tops of mountains rising from the African savanna—are home to some remarkable species, many found only in a single forest. A team of international scientists—Michele Menegon, Fabio Pupin, and Simon Loader—have made it their mission to document the little-known reptiles and amphibians in these so-called sky islands, many of which are highly imperiled.


New children's book celebrates the rich wildlife of Kibale National Park


(11/25/2013) There are many ways in which people practice conservation. The most well-known are working to save species in the field or setting up protected areas. But just as important—arguably more important for long-term conservation success—is conservation education, especially with children. Anyone who grew up watching David Attenborough documentaries, reading Gerald Durrell books, or simply exploring ecosystems on their own can tell you how important it is to encounter the wonders of wildlife at a young age. And for many of us most of our first encounters with wild animals are in illustrated books. Eric Losh's new book, The Chorus of Kibale, not only provides an educational opportunity for children to become acquainted with the many animals in Kibale National park in Uganda—through wonderful pictures and sounds—but proceed also go directly to two conservation groups working in the region, U.N.I.T.E. for the environment and the Primate Education Network (PEN).


Prize exploring the next big idea in rainforest conservation announced


(11/16/2013) Mongabay.org, a non-profit that aims to raise awareness about social and environmental issues relating to tropical forests and other ecosystems, has announced the first winner of its environmental reporting prize its Special Reporting Initiative (SRI) program. The prize sought proposals to explore the question of what's the next big idea in tropical biodiversity conservation. After a two-month application window and a month of deliberations, this week an independent panel of journalists and tropical forest specialists selected environmental journalist Wendee Nicole as the first recipient of the Mongabay Prize for Environmental Reporting.


Illegally captured parrots finally free to fly


(08/19/2013) In 2010, Bulgarian airport authorities confiscated 108 African grey parrots (Psittacus erithacus) from a smuggler. Last month, the 28 parrots who survived the stress of being stuffed into dog kennels, constantly handled by humans, and the absence of their native habitat, completed their three-year journey to freedom.


Making movies to save Uganda's great apes


(07/03/2013) A new series of films aims to protect Uganda's great ape species (mountain gorillas and chimpanzees) by bringing entertaining and educational movies to a rural audience living on the edges of Kibale National Park and Bwindi Impenetrable National Park. Produced with heavy input from locals, these films are acted with an all-Ugandan task to teach those living near great apes about the species and their conservation-needs.


Building a new generation of local conservationists: how improving education in Uganda may save one of the world's great forests


(06/20/2013) Conservation work is often focused on the short-term: protecting a forest from an immediate threat, saving a species from pending extinction, or a restoring an ecosystem following degradation. While short-term responses are often borne of necessity, one could argue that long-term thinking in conservation and environmental work (as in all human endeavors) is woefully neglected, especially in the tropics. This is why programs like the Kasiisi Project are so important: by vastly improving education for primary kids near a threatened park in Uganda, the project hopes to create a "generation of committed rural conservationists," according to founder and director, Elizabeth Ross.


Saving one of Africa's most stunning parks through biomass briquettes and fuel-efficient stoves


(06/06/2013) When Rebecca Goldstone and Michael Stern first arrived in Uganda's Kibale National Park in 2000 to study monkeys, little did they know then that they would stay on to kick-start an innovative organization, The New Nature Foundation, connecting locals to the park through videos and visits. Nor did they know they would soon tackle the biggest threat to Kibale: deforestation for cooking fuel wood. Since 2006, the couple's organization has implemented a hugely-successful program that provides biomass briquettes for environmentally-friendly fuel for locals, cutting down on the need for forest destruction.


African militias trading elephant ivory for weapons


(06/05/2013) The Lord's Resistance Army (LRA) is using lucrative elephant poaching for ivory to fund its activities, according to a report published on Tuesday. Eyewitness accounts from park rangers, Lord's Resistance Army (LRA) escapees and recent senior defectors report that the fugitive warlord Joseph Kony, who is wanted by the international criminal court for war crimes and crimes against humanity, ordered African forest elephants to be killed in Garamba national park in the Democratic Republic of Congo (DRC) and the tusks sent to him.


Why responsible tourism is the key to saving the mountain gorilla


(05/13/2013) The sunlight poured through the canopy, casting dappled shade over Makara, a large silverback mountain gorilla, as he cast his eyes around the forest clearing, checking on the members of his harem. A female gorilla reclined on a bank of dense vegetation of the most brilliant green, clutching her three day old infant close to her chest, and elsewhere, two juvenile gorillas played around a small tree, running rings around it until one crashed into the other and they rolled themselves into a roly-poly ball of jet black fluff that came to a halt a few meters in front of our delighted group.


Featured video: camera trapping in Bwindi Impenetrable National Park

(05/07/2013) A new video highlights the work of Badru Mugerwa as he sets and monitors 60 remote camera traps in one of the most rugged tropical forests on Earth: Bwindi Impenetrable National Park in Uganda. Mugerwa is working with the TEAM Network, run by Conservation International, which monitors mammal and bird populations in 16 protected tropical forests around the world. Every researcher uses the same methodology allowing findings to be compared not just from year-to-year but across oceans.


Elephant woes: conservationists mixed on elephant actions at CITES


(03/14/2013) Conservationists couldn't agree if the glass was half-full or half-empty on action to protect elephants at the Convention on International Trade in Endangered Species (CITES) in Bangkok, Thailand. Elephants, especially in Africa, have faced a massive rise in poaching over the last decade with tens-of-thousands shot dead every year. Forests elephants in central Africa have been especially targeted: new research estimates that an astounding 60 percent of the world's forest elephants have been slaughtered for their tusks in the last ten years alone. While conservationists had hopes that CITES would move aggressively against elephant poaching, the results were a decidedly mixed-bag.


Mountain gorilla population up by over 20 percent in five years

(11/13/2012) A mountain gorilla census in Uganda's Bwindi Impenetrable National Park has a population that continues to rise, hitting 400 animals. The new census in Bwindi means the total population of mountain gorillas (Gorilla beringei beringei) has reached 880—up from 720 in 2007—and marking a growth of about 4 percent per year.


Method to estimate primate abundance falls short

(09/17/2012) Counting wildlife may sound straight-forward, but achieving accurate estimates has plagued scientists for centuries, especially in difficult and dense environments like rainforest. Recently, one method to estimate leaf-eating primates was to look at leaf quality in a particular habitat, particularly the ratio of protein to fiber in leaves. However, a new study in mongabay.com's open access journal Tropical Conservation Science adds to growing concerns regarding this model by finding that it doesn't accurately predict abundance of red colobus (Procolobus rufomitratus) in Uganda's Kibale National Park.


Forest cover falls 9% in East Africa in 9 years


(07/31/2012) Forest cover in East Africa has dropped by 9.3 percent from 2001-2009, according to a new paper published in the open-access journal PLoS ONE. Looking at 12 countries in the region, the scientists found that, worryingly, forests were particularly hard hit near protected areas. Usually thought of as a region of vast savannas, such as the Serengeti, East Africa is also home to incredibly biodiverse tropical forests, including coastal forests, rich montane forests, and the eastern portion of the Congo Rainforest.


Cute animal picture of the day: endangered baby giraffe

(03/29/2012) A baby Rothschild's giraffe (Giraffa camelopardalis rothschildi) was recently born at the Wildlife Conservation Society's (WCS) Bronx Zoo. The subspecies was classified as Endangered in 2010 with a wild population of less than 700 individuals in Kenya and Uganda.


Solitary male monkeys cause crop damage in Uganda

(03/19/2012) Solitary male red-tailed monkeys (Cercopithecus ascanius) cause significant damage to cocoa crops in Uganda, according to a new study in mongabay.com's open access journal Tropical Conservation Society (TCS). Researchers examined crop raiding by social groups of red-tailed monkeys and lone males, only to discover that solitary males caused significantly more damage to cocoa crops than the average group member. The research may have implications for how to mitigate human-wildlife conflict in the area.


Chimp conservation requires protecting fragmented river forests in Uganda

(03/19/2012) Forest fragments along riversides in Uganda may make good habitats for chimpanzees but remain unprotected, according to a new study in mongabay.com's open access journal Tropical Conservation Society (TCS). Researchers surveyed a riverine forest known as Bulindi in Uganda, in-between Budongo and Bugoma Forest Reserves, to determine if it was suitable for the long-term survival of eastern chimpanzee (Pan troglodytes schweinfurthii) populations.


Restoring tropical forests by keeping fire far away

(09/26/2011) Keeping fire at bay could be key to reforesting abandoned land in the tropics, according to a new study in mongabay.com's open access journal Tropical Conservation Science. Measuring the recovery of regenerating forests in Kibale National Park in Uganda, the study found that suppressing fire allowed the forest to come back over a period of decades. Given the role rainforests play in sequestering carbon and safeguarding biodiversity, the study argues that reforesting abandoned land in the tropics should be a global policy and controlling fire may be an simple and largely inexpensive method to achieve the goal.


National parks do not contribute to poverty, finds decade-long study

(08/24/2011) A new study of Uganda's Kibale National Park refutes the conventional wisdom that parks cause poverty along their borders. 'Apparently the park provides a source of insurance; [locals] can hunt, or sell firewood or thatch from the park' explains Jennifer Alix-Garcia, co-author of the study, with the University of Wisconsin, Madison. 'It's misleading. If you look, you see more poor people living near the park. But when you look at the change in assets, you see that the poor people who live next to the park have lost less than poor people who live further away.'


Uganda resurrects plan to hand over protected forest to sugar company

(08/22/2011) An environmental issue in Uganda that left three people dead four years ago has reared its head again. The Ugandan government has resurrected plans to give a quarter of the Mabira Forest Reserve to a sugar cane corporation after dropping the idea in 2007 following large-scale protests, including one that left many activists injured and three dead. A pet project of Ugandan President Yoweri Museveni the plan would degazette 7,100 hectares of the 30,000 hectare Mabira Forest Reserve for a sugarcane plantation to be run by the Indian-owned company, Mehta Group. However the plan is being heavily attacked by critics.


Cameratraps take global snapshot of declining tropical mammals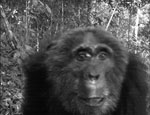 (08/17/2011) A groundbreaking cameratrap study has mapped the abundance, or lack thereof, of tropical mammal populations across seven countries in some of the world's most important rainforests. Undertaken by The Tropical Ecology Assessment and Monitoring Network (TEAM), the study found that habitat loss was having a critical impact on mammals. The study, which documented 105 mammals (nearly 2 percent of the world's known mammals) on three continents, also confirmed that mammals fared far better—both in diversity and abundance—in areas with continuous forest versus areas that had been degraded.


Famine spreads: 29,000 young children perish

(08/04/2011) As the UN announces that famine has spread in Somalia to three additional regions (making five in total now), the US has put the first number to the amount of children under 5 who have so far perished from starvation in the last 90 days: 29,000. Nearly half of the total population of Somalia is currently in need of emergency food assistance. Yet, the al Qaeda-linked group al-Shabaab, which controls parts of Somalia, has made bringing assistance to many of the malnourished incredibly difficult, if not impossible. The famine in Somalia has been brought-on by lack of governance combined with crippling droughts throughout East Africa, which some experts have linked to climate change. High food prices worldwide and a lagging response by the international community and donors have made matters only worse.


Tens of thousands starving to death in East Africa

(07/20/2011) As the US media is focused like a laser on theatric debt talks and the UK media is agog at the heinous Rupert Murdoch scandal, millions of people are undergoing a starvation crisis in East Africa. The UN has upgraded the disaster—driven by high food prices, conflict, and prolonged drought linked by some to climate change—to famine in parts of Somalia today. Mark Bowden, UN humanitarian coordinator for Somalia, has said that tens of thousands Somalis have died from malnutrition recently, "the majority of whom were children."


Worst drought in 60 years brings starvation fears to East Africa

(06/30/2011) A prolonged drought in East Africa is bringing many of the region's impoverished to their knees: the World Food Program (WFP) is warning that 10 million people in the region are facing severe shortages. While not dubbed a famine yet, experts say it could become one. Meanwhile, a recent study by FEWS NET/USGS has revealed that the current drought is the worst in 11 of 15 East African regions since 1950-51. Worsening droughts are one of the predictions for the region as the world grows warmer.


How do we save Africa's forests?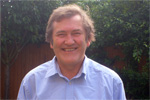 (06/19/2011) Africa's forests are fast diminishing to the detriment of climate, biodiversity, and millions of people of dependent on forest resources for their well-being. But is the full conservation of Africa's forests necessary to mitigate global climate change and ensure environmental stability in Africa? A new report by The Forest Philanthropy Action Network (FPAN), a non-profit that provides research-based advice on funding forest conservation, argues that only the full conservation of African forests will successfully protect carbon stocks in Africa.


Goodbye national parks: when 'eternal' protected areas come under attack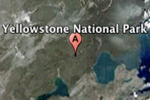 (03/17/2011) One of the major tenets behind the creation of a national park, or other protected area, is that it will not fade, but remain in essence beyond the pressures of human society, enjoyed by current generations while being preserved for future ones. The protected area is a gift, in a way, handed from one wise generation to the next. However, in the real world, dominated by short-term thinking, government protected areas are not 'inalienable', as Abraham Lincoln dubbed one of the first; but face being shrunk, losing legal protection, or in some cases abolished altogether. A first of its kind study, published in Conservation Letters, recorded 89 instances in 27 countries of protected areas being downsized (shrunk), downgraded (decrease in legal protections), and degazetted (abolished) since 1900. Referred to by the authors as PADDD (protected areas downgraded, downsized, or degazetted), the trend has been little studied despite its large impact on conservation efforts.


Mountain gorilla population up by 100 individuals

(12/07/2010) Conservation appears to be working for the Critically Endangered mountain gorilla (Gorilla beringei beringei) in the Virunga massif region, as a new census shows an additional 100 individuals from the last census in 2003, an increase of over a quarter. The Virunga massif is a region in three nations—Rwanda, the Democratic Republic of Congo, and Uganda—and covering three protected area.


Environmentalists must recognize 'biases and delusions' to succeed

(10/18/2010) As nations from around the world meet at the Convention on Biological Diversity in Nagoya, Japan to discuss ways to stem the loss of biodiversity worldwide, two prominent researchers argue that conservationists need to consider paradigm shifts if biodiversity is to be preserved, especially in developing countries. Writing in the journal Biotropica, Douglas Sheil and Erik Meijaard argue that some of conservationists' most deeply held beliefs are actually hurting the cause.


Ugandan forest being stripped for fuel wood

(09/27/2010) A new study in the open access journal of Tropical Conservation Science finds that the Kasagala forest reserve in central Uganda is losing important tree species and suffering from low diversity of species. Researchers believe that forest degradation for charcoal and firewood has put heavy pressure on this ecosystem.


Lion populations plummet in Uganda's parks

(08/19/2010) Lion populations across Uganda's park system have declined 40 percent in less than a decade, according to the Wildlife Conservation Society (WCS).


Researchers classify Rothschild's giraffe as endangered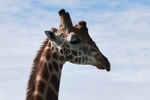 (08/15/2010) With less than 670 Rothschild's giraffes surviving in the wild, the International Union for the Conservation of Nature's (IUCN) Red List has listed the subspecies as 'Endangered'. Surviving in Kenya and Uganda, Rothschild's giraffe (Giraffa camelopardalis rothschildi) is hanging on in small isolated populations usually in protected areas where populations are already at a maximum. "[We] hope this will highlight to the world the critical state its tallest creature is in," giraffe-expert and conservationist, Julian Fennessey said in a statement.


Stunning monkey discovered in the Colombian Amazon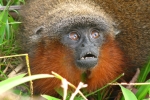 (08/11/2010) While the Amazon is being whittled away on all sides by logging, agriculture, roads, cattle ranching, mining, oil and gas exploration, today's announcement of a new monkey species proves that the world's greatest tropical rainforest still has many surprises to reveal. Scientists with the National University of Colombia and support from Conservation International (CI) have announced the discovery of a new monkey in the journal Primate Conservation on the Colombian border with Peru and Ecuador. The new species is a titi monkey, dubbed the Caquetá titi ( Callicebus caquetensis). However, the announcement comes with deep concern as researchers say it is likely the new species is already Critically Endangered due to a small population living in an area undergoing rapid deforestation for agriculture.


Forest loss occurring around Kibale National Park in Uganda

(06/28/2010) A new study in Tropical Conservation Science finds that Kibale National Park in Uganda has retained its tropical forest despite pressures of a dense human population and large-scale clearing activities just beyond the border of the park. Home to twelve primate species, including Chimpanzees, the park is known as a safe-haven for African primates.


Company seeks to log forest reserve for palm oil in Uganda

(01/15/2010) A company in Uganda is pressuring the environment ministry to allow it to log a protected forest reserve to establish a palm oil plantation, reports The New Vision.


Uganda to open its doors to big game hunters

(10/15/2009) Uganda, which suffered a 90 percent decline in large mammals during the 70s and 80s, has now lifted a decades-long ban on big game hunting, reports the AFP.


Saving gorillas by bringing healthcare to local people in Uganda, an interview with Dr. Gladys Kalema-Zikusoka


(09/16/2009) How can bringing healthcare to local villagers in Uganda help save the Critically Endangered mountain gorilla? The answer lies in our genetics, says Dr. Gladys Kalema-Zikusoka, wildlife veterinarian and director of Conservation through Public Health (CTPH). "Because we share 98.4% genetic material with gorillas we can easily transmit diseases to each other." Therefore, explains Kalema-Zikusoka "our efforts to protect the gorillas will always be undermined by the poor public health of the people who they share a habitat with. In order to effectively improve the health of the gorillas we needed to also improve the health of the people, which will not only directly reduced the health threat to gorillas through improvement of public health practices, but also improved community attitudes toward wildlife conservation."


Palm oil producer Wilmar launches plantation in Uganda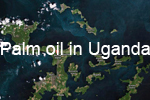 (07/29/2009) Wilmar, one of the world's largest palm oil traders, is investing $10 million to establish an oil palm plantation in Kalangala, Uganda over the next three years, reports Bernama, Malaysia's state new agency. The investment is the first in Uganda by a Malaysian oil palm developer. In recent years Uganda has looked toward foreign investors to launch an industrial palm oil industry in the country but has been thwarted by protests over environmental concerns.


Ugandan president continues to undermine national forest reserves

(11/04/2008) Ugandan President Yoweri Museveni — a leader who has repeatedly sought to hand forest areas over to industrial developers and undermine the sanctity of reserves — is now blaming the country's forestry agency for deforestation in Uganda.


Does logging contribute to AIDS deaths in Africa?

(06/14/2008) Logging activities in tropical Africa may pose hidden health risks to wildlife and humans according to a veterinary pathobiologist speaking at a scientific conference in Paramaribo, Suriname.


Dirt-munching helps protect chimps from malaria

(01/10/2008) Soil ingestion helps chimps protect themselves from malaria, reports a new study published in the journal Naturwissenschaften. Apparently geophagy, as the deliberate behvaior is known, increases the potency of ingested plants with anti-malarial properties.


Uganda renews plans to log rainforest reserve for sugar cane

(12/21/2007) Uganda's President Yoweri Museveni on Friday revived a controversial plan to grant a forest reserve to commercial sugar cane interests.


Parasites a key to the decline of red colobus monkeys in forest fragments

(10/25/2007) Forest fragmentation threatens biodiversity, often causing declines or local extinctions in a majority of species while enhancing the prospects of a few. A new study from the University of Illinois shows that parasites can play a pivotal role in the decline of species in fragmented forests. This is the first study to look at how forest fragmentation increases the burden of infectious parasites on animals already stressed by disturbances to their habitat.


Uganda cancels controversial rainforest logging plan

(10/18/2007) Uganda's government abandoned a controversial plan to grant protected rainforest land to a sugar company, reports Reuters.


The other side of carbon trading

(08/29/2007) Planting trees in Uganda to offset greenhouse-gas emissions in Europe seemed like a good idea - until farmers were evicted from their land to make room for a forest.


Rare gorillas slaughtered in mass killing

(07/24/2007) At least four critically endangered gorillas have been killed in Democratic Republic of Congo's Virunga National Park. National Geographic News reports they were shot "execution-style". Illegal charcoal harvesters are leading suspects in the slaying. Two other gorillas are missing and feared dead.


Uganda abandons rainforest logging for palm oil

(05/27/2007) The Ugandan government abandoned plans to log thousands of hectares of rainforest on Bugala island in Lake Victoria for a palm oil plantation, Reuters reported Saturday.


Uganda rainforest reserve safe, for now

(05/23/2007) Uganda's cabinet has suspended a proposal to allow a sugarcane grower to convert part of Mabria rainforest reserve for a plantation, reports Reuters. The plan, a pet project of president Yoweri Museveni, faced widespread opposition that was capped by deadly riots.


Rare mountain gorillas in Uganda on the increase


(04/20/2007) High endangered mountain gorillas in Uganda are increasing, reports a new census by the Uganda Wildlife Authority, the Wildlife conservation Society, the Max Planck Institute of Anthropology and other groups. The population of gorillas in Bwindi Impenetrable National Park has increased from 320 in 2002 to 340 today. A 1997 study found 300 gorillas, indicating that the park population has increased by 20 percent over the past decade. Aggressive conservation measures have been the key say researchers.


Controversial rainforest clearing approved in Uganda

(03/26/2007) Uganda's prime minister Apolo Nsibambi has approved a plan to clear thousands of hectares of protected rainforest for a sugarcane plantation, reported the New Vision newspaper, a government-owned publication.



Page 1 | Page 2