News articles on Sri Lanka

---
Mongabay.com news articles on Sri Lanka in blog format. Updated regularly.





On track to 'go beyond the critical point': Sri Lanka still losing forests at rapid clip


(07/15/2014) During the latter half of Sri Lanka's civl war, between 1990 and 2005, Sri Lanka suffered one of the highest rates of deforestation in the world, losing about 35 percent of its old growth forest and almost 18 percent of its total forest cover. The conflict ended in 2009, and while deforestation has slowed somewhat, Sri Lanka is still losing forest cover at a fast pace.


Singapore intercepts massive illegal shipment of Madagascar rosewood


(06/03/2014) Authorities in Singapore have made the largest-ever international seizure of rosewood logs, providing further evidence that industrial-scale smuggling of Madagascar's rainforest timber continues despite an official ban on the trade. Details of the seizure remain sparse since the investigation is still active, but leaked correspondence between officials in Madagascar indicates that the shipment amounts to 3,000 tons, or more than 29,000 illicit rosewood logs.


Epidemic of elephant calf kidnapping hits Sri Lanka, say conservationists


(05/21/2014) In Sri Lanka, an underground wildlife racket has been simmering for a while. And a recent incident has brought it to a boil. On the night of May 1st, a gang attempted to kidnap a wild elephant calf out of the Uduwalawe National Park in Sri Lanka. But tipped off by alert villagers, police and wildlife officers foiled the abduction.


Scientists discover new gecko hanging-on in single forest fragment


(02/17/2014) Scientists have identified a new species of day gecko that is the largest in its genus (Cnemaspis) to be found in Sri Lanka. To date, it has been observed only within the Rammalakanda Reserve in southern Sri Lanka, an area spanning just 1,700 hectares, raising questions about the viability of this population and hence the species' long-term prospects.


Not seen in over 130 years, 'extinct' frog rediscovered in Sri Lanka


(01/10/2014) In 1876—the same year that the first telephone call was made—the British scientist Albert Günther described a new species of frog from Sri Lanka, but the species, known as the webless shrub frog (Pseudophilautus hypomelas), was never seen again. Having disappeared into history, scientists considered the species extinct—that is until a 2010 expedition stumbled on 40 mystery frogs.


Little elephant is the first scientific record of dwarfism in the wild


(12/19/2013) Biologists in Sri Lanka have published the first documented evidence of dwarfism in an adult wild animal. A male Asian elephant (Elephas maximus) measuring just over 1.5 meters (five feet) in height was seen in an aggressive encounter with another male of average size. The elephant's small stature was due to disproportionately short legs, according to the findings published in the IUCN/SSC Asian Elephant Specialist Group journal Gajah. "The 'dwarf' was by far the main aggressor in the altercation and appeared to be older than the other, a young adult," states the study. "Other than for the disproportionately short legs, morphologically and behaviorally the dwarf appeared normal."


Asian elephants depend on shifting cultivation during the dry season

(12/16/2013) Asian elephants (Elephas maximus) have co-existed with human practices for thousands of years, including shifting cultivation. Shifting agriculture encompasses a variety of different practices that involve abandoning plots for periods of time to allow natural vegetation to grow. The practice consists of cutting and burning the natural vegetation at the end of the dry season and cultivating with the rains. Harvesting is completed by the end of the wet season.


Sri Lankan elephant amnesty will lead to poaching, warn conservationists


(12/03/2013) Environmentalists have responded with alarm to a proposed amnesty permitting the registration of illegally captured elephants in Sri Lanka. Recent reports in Sri Lankan media have outlined the proposal, stating that during the amnesty period it would be possible to register elephant calves for a fee of about $7,600. Elephants are closely linked with Sri Lankan history and culture, and are considered sacred in both Buddhism and Hinduism. But the situation for elephants in the country is complicated.


Scientists outline how to save nearly 70 percent of the world's plant species

(09/05/2013) In 2010 the Convention on Biological Diversity (CBD) pledged to set aside 17 percent of the world's land as protected areas in addition to protecting 60 percent of the world's plant species—through the Global Strategy for Plant Conservation (GSPC)—by 2020. Now a new study in Science finds that the world can achieve both ambitious goals at the same time—if only we protect the right places. Looking at data on over 100,000 flower plants, scientists determined that protecting 17 percent of the world's land (focusing on priority plant areas) would conserve 67 percent of the world's plants.


Loris champion: conserving the world's most surprising primate family


(06/04/2013) Before Anna Nekaris began championing the cause of the world's lorises, little was known about this cryptic family of large-eyed, nocturnal, insect-eating, venomous primates. Nekaris, with Oxford Brookes University and founder of the Little Fireface project, has been instrumental in documenting rarely-seen loris behavior, establishing conservation programs, and identifying new species of these hugely-imperiled Asian primates.


New giant tarantula that's taken media by storm likely Critically Endangered (photos)


(04/04/2013) Described by a number of media outlets as "the size of your face" a new tree-dwelling tarantula discovered in Sri Lanka has awed arachnophiliacs and terrified arachnophobes alike. But the new species, named Raja's tiger spider (Poecilotheria rajaei), is likely Critically Endangered according to the scientist that discovered it in northern Sri Lanka.


Scientists discover 8 new frogs in one sanctuary, nearly all Critically Endangered (photos)


(03/21/2013) Two surveys in the mountainous forests of Sri Lanka's Peak Wilderness Sanctuary have uncovered eight new species of frogs, according to a massive new paper in the Journal of Threatened Taxa. While every year over a hundred new amphibians are discovered, eight new discoveries in a single park is especially notable. Sri Lanka is an amphibian-lovers paradise with well over 100 described species, most of which are endemic, i.e. found only on the small island country. Unfortunately the country has also seen more frog extinctions than anywhere else, and seven of the eight new species are already thought to be Critically Endangered.


Starry frog rediscovered after thought extinct for 160 years (photos)


(03/07/2013) In 1853 Edward Frederick Kelaart, a physician and naturalist, collected a strange frog on the island of Sri Lanka then a British colony known as Ceylon. The specimen was a large shrub frog (about 2 inches or 5.5 centimeters long) with black-outlined white specks on lime-green skin. He dubbed it "starry" after its pale specks, but that was last anyone heard of it. Even the holotype—the body of the amphibian collected by Kelaart—went missing. Fast forward nearly 160 years—two world wars, Sri Lanka's independence, and a man on the moon—when a recent expedition into Sri Lanka's Peak Wilderness rediscovered a beguiling frog with pinkish specks.


Biofuel company caught clearing elephant habitat in Sri Lanka


(02/20/2013) A biofuel plantation near Yala National Park has landed Lanka Orex Leasing Company PLC (LOLC) in Sri Lanka's highest court. Environmentalists say the company is illegally bulldozing Asian elephant habitat, including scrubland and tree stands, near the buffer zone of Yala National Park for gliricidia (Gliricidia sepium) biofuel plantation.


Sri Lanka to give poached ivory to Buddhist temple, flouting international agreements


(02/05/2013) The Sri Lankan government is planning to give 359 elephant tusks to a Buddhist temple, a move that critics say is flouting the Convention on International Trade in Endangered Species (CITES). The illegal tusks were seized in Sri Lanka last May en route to Dubai from Kenya; they are believed to stem from hundreds of butchered elephants, including juveniles, inside Africa, possibly Uganda. The decision comes after a high-profile National Geographic article, Ivory Worship, outlined how demand for ivory religious handicrafts, particularly by Catholics and Buddhists, is worsening the current poaching crisis. In 2011, it was estimated that 25,000 elephants were illegally slaughtered for their tusks.


New rare frog discovered in Sri Lanka, but left wholly unprotected


(11/05/2012) Sri Lanka, an island country lying off the southeast coast of India, has long been noted for its vast array of biodiversity. Islands in general are renowned for their weird and wonderful creatures, including high percentages of endemic species—and Sri Lanka, where scientists recently discovered a new frog species, is no exception.


Extinct toad rediscovered after hiding for 133 years in Sri Lanka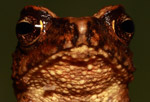 (06/18/2012) A small toad not seen since 1876, and considered by many to be extinct, has been rediscovered in a stream in Sri Lanka. First recorded in 1872, the Kandyan dwarf toad had (Adenomus kandianus) vanished for over a century before being found by scientists during a survey in 2009 in the Peak Wilderness Sanctuary, according to a new paper in Zootaxa.


Nearly 2,000 fish species traded in U.S. tropical aquarium market

(05/24/2012) The U.S. tropical aquarium market poses problems and opportunities for conservation, according to a landmark study published in the open-access journal PLoS ONE. The study reviewed import records in the U.S. for one year (2004-2005) and found that over 11 million wild tropical fish from 1,802 species were imported from 40 different countries. While the number of fish species targeted surprised researchers, the total amount of fish imported was actually less than expected.


Growing cardamom impacts forests for decades

(05/17/2012) Over 25 years after people stopped growing cardamom in Sri Lanka's Knuckles Forest Reserve (KFR), the spice crop is still having an impact on the forest, according to a recent study in Forest Ecology and Management. The clearing of understory plants and the use of fertilizers continue to shape the forest in the protected area.


Cute baby animal photos of the day: twin slender lorises born at London Zoo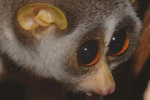 (02/27/2012) Twin grey slender lorises (Loris lydekkerianus) were born in the Zoological Society of London's (ZSL) zoo in London this month, a notable event since lorises rarely give birth to twins. Found in India and Sri Lanka, these nocturnal, big-eyed primates scour trees for insects. Although listed as Least Concern, the species is imperiled by deforestation, impacts from cats, electrocution on power lines, use in traditional medicine, and the pet trade.


Environmental news in review: Keystone pipeline delayed, Dole exits banana project, a rhino goes extinct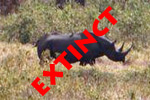 (12/02/2011) November 2011 was a big month for environmental news stories. Topping the list was the Obama Administration's decision to delay the controversial Keystone pipeline which would have carried tar sands oil from Canada to the Gulf Coast. The scheme was vehemently opposed by environmental groups which turned the issue into a litmus test for Obama, whose campaign platform included a promise to take action on greenhouse gas emissions. More than 1,200 protesters were arrested in demonstrations leading up to Obama's decision.


Dole abandons banana plantation in National Park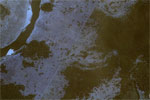 (11/21/2011) After a threat of lawsuit, Dole Inc. has abandoned a banana plantation in Somawathiya National Park in Sri Lanka. The US-based food giant had partnered with a local company, Letsgrow Ltd, to grow bananas for export markets at the bank of the Mahaweli River, but Dole ran into trouble when local conservation organizations pointed out they were illegally destroying forest and planting crops in Somawathiya National Park, home to elephants and many other imperiled species. Local group, Environmental Foundation Limited (EFL), obtained past and current satellite images to prove that the company was operation within the park.


Satellite imagery confirms Dole destroying national park land for bananas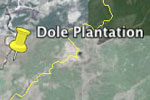 (10/04/2011) Environmental NGOs in Sri Lanka have accused US food giant Dole of illegally growing bananas in Somawathiya National Park, however Dole has denied the charge saying the land in question is 'not in the [park]'. Mongabay.com has received the coordinates of the Dole plantation from an anonymous source in Sri Lanka familiar with the issue, and using Google Earth has found that the plantation in question is clearly inside park boundaries.


Dole responds to allegations it is illegally growing bananas in national park

(10/02/2011) Dole Food Company has responded to allegations that it is clearing land in a national park in Sri Lanka known for its population of elephants as well as a number of threatened species. According to reports, the US-based food giant has partnered with a local company, Letsgrow Ltd, to grow bananas for export markets in Somawathiya National Park.


Dole destroying forest in national park for bananas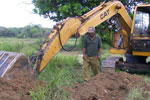 (08/14/2011) Dole Food Company, a US-based corporation famous for its tropical fruit products, is allegedly destroying rainforest in Somawathiya National Park in Sri Lanka for a banana plantation reports local press. The 4,700 hectare (11,600 acre) plantation, reportedly handed to local company Letsgrow by Sri Lanka's military, imperils an elephant migration route and a number of tropical species. Letsgrow has partnered with Dole on the plantation work, already clearing almost half the area, described as 'thick jungle'. Sri Lanka, which has only come out of a decades-long civil war in 2009, is currently seeking a rise in agricultural development.


Back from a century of extinction, conservation proposed for elusive Asian flying squirrel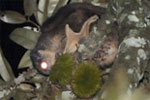 (06/27/2011) The Travancore flying squirrel (Petinomys fuscocapillus) occurs in the forests of the Western Ghats and Sri Lanka, a global biodiversity hotspot, and is listed as Near Threatened on the IUCN Red List. During the first half of the 20th century the species was thought to be extinct, but was rediscovered in the 1960s, then not seen again for over twenty years.


Photos: new super tiny frogs discovered in Sri Lanka, one critically endangered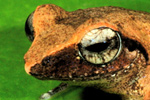 (02/09/2011) Two new incredibly small frogs have been discovered in Sri Lanka, an island nation off India with at least 100 species of frogs. The new frogs are in the genus Pseudophilautus, which are shrub frogs native either to Sri Lanka or India. One of the new species, dubbed Pseudophilautus hankeni, survives only in high mountain forests, and will likely be classified as Critically Endangered. "These species were discovered as a part of a broad amphibian survey that we carried out about 10 years ago in Sri Lanka. In that survey we discovered nearly 100 new species new to science. We are in the process of describing them now," explained Dr. Madhava Meegaskumbura, who participated in the frogs' discovery and formal description, to mongabay.com.


Using water bodies to track Asian elephants

(12/19/2010) One would think that it would be easy to track Asia's largest land animal, but in fact Asian elephants (Elephas maximus) are generally shy, mostly nocturnal, and stick to the forest whenever possible. Yet, it's vital for conservationists to track the herd, if they are to keep them safe from poaching and protect both elephants and locals from potential conflict. However, a new study in mongabay.com's open access journal Tropical Conservation Science has developed a unique strategy to track elephant herds in Sri Lanka by sticking to the water.


Rare primate photographed for the first time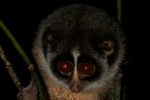 (07/18/2010) The Horton Plains slender loris (Loris tardigradus nycticeboides, thought extinct by researchers for over six decades, has finally posed for a photograph. This small nocturnal primate lives in the surviving montane tropical forest of Sri Lanka. The species was photographed during a recent expedition by the Zoological Society of London (ZSL)'s EDGE program in conjunction with Sri Lankan researchers.


Frogs species discovered living in elephant dung


(06/10/2009) Three different species of frogs have been discovered living in the dung of the Asian elephant in southeastern Sri Lanka. The discovery—the first time anyone has recorded frogs living in elephant droppings—has widespread conservation implications both for frogs and Asian elephants, which are in decline. "I found the frogs fortuitously during a field study about seed dispersal by elephants," Ahimsa Campos-Arceiz, a research fellow from the University of Tokyo, told Monagaby.com.


UN: Population growth rates fall to 1.1 percent in Asia-Pacific

(05/19/2009) The population growth rate in the Asia-Pacific region has dropped to 1.1 percent, according to the Statistical Yearbook for Asia and the Pacific 2008, compiled by the UN's Economic and Social Commission for Asia and the Pacific (ESCAP). The 1.1 percent growth rate is the lowest in the developing world.


Sri Lanka's rainforests fast-disappearing but hope remains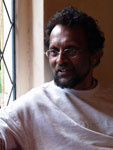 (11/07/2006) Sri Lanka, an island off the southern-most point of India, is known as a global biodiversity hotspot for its high number of species in a relatively limited area. However this biological richness is highly threatened by one of the highest deforestation rates of primary forests in the world. In that period, the country lost more than 35 percent of its old-growth forest cover, while total forest cover was diminished by almost 18 percent. Worse, since the close of the 1990s, deforestation rates have increased by more than 25 percent. Dr Ranil Senanayake, chairman of Rainforest Rescue International, a grassroots environmental organization based in Sri Lanka, says that the key to saving the island's last forests is to "reintroduce the concept of sustainable livelihood" to the people living in and around the island's rainforests by establishing "commercially viable projects that explore the social and cultural relationships between people and ecology."


Nigeria has worst deforestation rate, FAO revises figures

(11/17/2005) Nigeria has the world's highest deforestation rate of primary forests according to revised deforestation figures from the the Food and Agriculture Organization of the United Nations.


World deforestation rates and forest cover statistics, 2000-2005

(11/16/2005) Cambodia has the world's highest deforestation rate, Brazil loses the largest area of forest annually, and Congo consumes more bushmeat than any other tropical country. These are among the findings from mongabay.com's analysis of new deforestation figures from the United Nations. Monday, the Food and Agriculture Organization of the United Nations (FAO) released its 2005 Global Forest Resources Assessment, a regular report on the status world's forest resources. Overall, FAO concludes that net deforestation rates have fallen since the 1990-2000 period, but some 13 million hectares of the world's forests are still lost each year, including 6 million hectares of primary forests. Primary forests -- forests with no visible signs of past or present human activities -- are considered the most biologically diverse ecosystems on the planet.


16% of frogs species in Sri Lanka may be gone, new survey finds

(07/02/2005) In a study published Thursday in Raffles Bulletin of Zoology, researchers confirmed the discovery of 35 new frog species in Sri Lanka over the past decade brining the number of frog species in the island country to 105. However, the survey found that 17 of these species have disappeared and at least another 11 face imminent extinction unless their habitat is protected.