News articles on Rainforest deforestation

---
Mongabay.com news articles on Rainforest deforestation in blog format. Updated regularly.





Rainforest tribe forcibly removed from dam area to palm oil plantation

(06/23/2011) A thousand Penan indigenous people have been forcibly moved from their rainforest home to monoculture plantations, reports Survival International. To make way for the Murum dam, the Malaysian state government of Sarawak is moving a thousand Penan from their traditional homes, but as apart of the deal the government promised to move the Penan to another part of their ancestral land. The government has since sold that land to a palm oil company, which is currently clearcutting the forests for plantations.


Last chance to see: the Amazon's Xingu River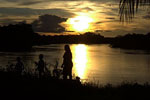 (06/15/2011) Not far from where the great Amazon River drains into the Atlantic, it splits off into a wide tributary, at first a fat vertical lake that, when viewed from satellite, eventually slims down to a wild scrawl through the dark green of the Amazon. In all, this tributary races almost completely southward through the Brazilian Amazon for 1,230 miles (1,979 kilometers)—nearly as long as the Colorado River—until it peters out in the savannah of Mato Grosso. Called home by diverse indigenous tribes and unique species, this is the Xingu River.


Germany backs out of Yasuni deal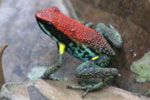 (06/13/2011) Germany has backed out of a pledge to commit $50 million a year to Ecuador's Yasuni ITT Initiative, reports Science Insider. The move by Germany potentially upsets an innovative program hailed by environmentalists and scientists alike. This one-of-a-kind initiative would protect a 200,000 hectare bloc in Yasuni National Park from oil drilling in return for a trust fund of $3.6 billion, or about half the market value of the nearly billion barrels of oil lying underneath the area. The plan is meant to mitigate climate change, protect biodiversity, and safeguard the rights of indigenous people.


South Sudan's tropical forests fast disappearing

(06/06/2011) South Sudan's tropical montane forests are fast disappearing according to new analysis by PRINS Engineering. At current rates, Mount Dongotomea, located in South Sudan's most biodiverse ecosystem, could be completely stripped of tree cover by 2020.


Photos: Cambodians rally as 'Avatars' to save one of the region's last great rainforests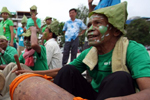 (05/31/2011) Two hundred Cambodians rallied in Phnom Penh last week to protest the widespread destruction of one of Southeast Asia's last intact lowland rainforests, known as Prey Lang. In an effort to gain wider media attention, protestors donned dress and make-up inspired by the James Cameron film, Avatar, which depicts the destruction of a forest and its inhabitants on an alien world. The idea worked as the rally received international attention from Reuters, CNN (i-report), MSNBC, and NPR, among other media outlets.


Green groups to Japan: don't buy illegally logged wood from Indonesia to aid reconstruction

(05/26/2011) Following Japan's devastating earthquake and tsunami, it needs to rebuild and do so the battered nation has already turned to a neighbor, Indonesia, for timber. However, the Environmental Investigation Agency (EIA) and Indonesian NGO, Telapak, warn that much of the timber that reaches Japan's shores from Indonesia could be illegally logged from rainforests, unless Japan pledges to only purchase legally-certified wood under Indonesia's new assurance system.


Killing in the name of deforestation: Amazon activist and wife assassinated

(05/24/2011) José Cláudio Ribeiro da Silva and his wife, Maria do Espírito Santo da Silva, were gunned down last night in an ambush near their home in the Brazilian state of Pará. Da Silva was known as a community leader and an outspoken critic of deforestation in the region. Police believe the da Silvas were killed by hired assassins because both victims had an ear cut off, which is a common token for hired gunmen to prove their victims had been slain, according to local police investigator, Marcos Augusto Cruz, who spoke to Al Jazeera. Suspicion immediately fell on illegal loggers linked to the charcoal trade that supplies pig iron smelters in the region.


Authorities launch stealth operation in Amazon after satellite images reveal deforestation

(05/24/2011) Brazil's environmental enforcement agency busted an illegal logging ring following analysis of satellite imagery, reports Globo.


On the edge of extinction, Philippine eagles being picked off one-by-one

(05/23/2011) Down to a few hundred individuals, every Philippine eagle is important if the species is to survive. However, the Philippine Eagle Foundation (PEF) has recently announced that people continue to illegally trap and keep eagles captive. Since December the organization has taken-in four confiscated Philippine eagles (Pithecophaga jefferyi), according to The Philippine Star. One died of a fungal infection after confiscation, while two others has suffered serious injuries.


Cambodia's wildlife pioneer: saving species and places in Southeast Asia's last forest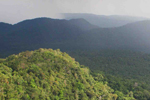 (05/11/2011) Suwanna Gauntlett has dedicated her life to protecting rainforests and wildlife in some of the world's most hostile and rugged environments and has set the trend of a new generation of direct action conservationists. She has designed, implemented, and supported bold, front-line conservation programs to save endangered wildlife populations from the brink of extinction, including saving the Amur Tiger (also known as the Siberian Tiger) from extinction in the 1990s in the Russian Far East, when only about 80 individuals remained and reversing the drastic decline of Olive Ridley sea turtles along the coast of Orissa, India in the 1990s, when annual nestings had declined from 600,000 to a mere 8,130. When she first arrived in Cambodia in the late 1990s, its forests were silent. 'You couldn't hear any birds, you couldn't hear any wildlife and you could hardly see any signs of wildlife because of the destruction,' Gauntlett said. Wildlife was being sold everywhere, in restaurants, on the street, and even her local beauty parlor had a bear.


Belief and butchery: how lies and organized crime are pushing rhinos to extinction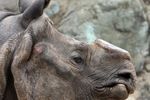 (05/11/2011) Few animals face as violent, as well organized, and as determined an enemy as the world's rhinos. Across the globe rhinos are being slaughtered in record numbers; on average more than one rhino is killed by poachers everyday. After being shot or drugged, criminals take what they came for: they saw off the animal's horn. Used in Traditional Chinese Medicine, which claims that it has curative properties, rhino horn is worth more than gold and cocaine on the black market. However, science proves all this cash and death is based on a lie. 'There is no medicinal benefit to consuming rhino horn. It has been extensively analyzed in separate studies, by different institutions, and rhino horn was found to contain no medical properties whatsoever,' says Rhishja Larson.


Liberia fights illegal logging through agreement with EU

(05/10/2011) The tiny West African nation of Liberia (about the size of the US state of Virginia) is the most recent country to work with the European Union (EU) on ending the illegal logging trade. Yesterday the EU and Liberia signed a Voluntary Partnership Agreement (VPA) that would make certain no raw wood or wood products exported from Liberia to the EU would have been illegally cut.


Indonesia signs agreement with EU to end the sale of illegally logged wood

(05/04/2011) The EU and Indonesia today signed an agreement in Jakarta that aims to keep illegally logged wood from reaching the European market. This is the first Voluntary Partnership Agreement (VPA) signed by an Asian nation with the EU and is seen as a considerable step forward on the fight against the illegal logging trade worldwide.


Girls Scouts censors Facebook page after coming under criticism for product linked to rainforest loss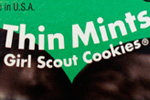 (05/04/2011) Girls Scouts USA has censored its Facebook page after receiving comments criticizing the organization, according to Rainforest Action Network (RAN). RAN along with Change.org and two Girl Scout activists, Rhiannon Tomtishen and Madison Vorva, declared today a social media day of activism against the Girl Scouts for using palm oil in their popular cookies. The oil has been linked to rainforest destruction in Indonesia and Malaysia.


NASA image reveals extent of deforestation in western Brazil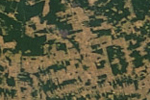 (05/04/2011) The Brazilian state of Rondônia has undergone tremendous change over the past decade as revealed by the NASA's Moderate Resolution Imaging Spectroradiometer (MODIS) on the Terra satellite. A hotspot for recent deforestation, Rondônia was once home to over 50 million acres (208,000 square kilometers of forest). By 2003 nearly a third of the rainforest in the state was gone and deforestation continues although at a slower pace. The state has the dubious honor of undergoing the highest percentage of forest loss in the Brazilian Amazon.


Forgotten species: the endearing Tenkile tree kangaroo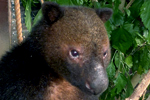 (05/03/2011) With their long snout, furry body, soft eyes, and, at times, upright stance, tree kangaroos often remind me of the muppets. Of course, if there were any fairness in the world, the muppets would remind me of tree kangaroos, since kangaroos, or macropods, have inhabited the Earth for at least 5 million years longer than Jim Henson's muppets. But as a child of the 1980s, I knew about muppets well before tree kangaroos, which play second fiddle in the public imagination to their bigger, boxing cousins. This is perhaps surprising, as tree kangaroos possess three characteristics that should make them immensely popular: they are mammals, they are monkey-like (and who doesn't like monkeys?), and they are desperately 'cute'.


Demand for gold pushing deforestation in Peruvian Amazon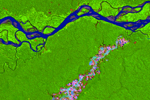 (04/19/2011) Deforestation is on the rise in Peru's Madre de Dios region from illegal, small-scale, and dangerous gold mining. In some areas forest loss has increased up to six times. But the loss of forest is only the beginning; the unregulated mining is likely leaching mercury into the air, soil, and water, contaminating the region and imperiling its people. Using satellite imagery from NASA, researchers were able to follow rising deforestation due to artisanal gold mining in Peru. According the study, published in PLoS ONE, Two large mining sites saw the loss of 7,000 hectares of forest (15,200 acres)—an area larger than Bermuda—between 2003 and 2009.


Scientists urge Papua New Guinea to declare moratorium on massive forest clearing

(04/19/2011) Forests spanning an area larger than Costa Rica—5.6 million hectares (13.8 million acres)—have been handed out by the Papua New Guinea government to foreign corporations, largely for logging. Granted under government agreements known as Special Agricultural and Business Leases (SABLs), the land leases circumvent the nation's strong laws pertaining to communal land ownership. Now, the Association for Tropical Biology and Conservation (ATBC), the world's largest professional society devoted to studying and conserving tropical forests, is urging the Papua New Guinea government to declare a moratorium on SABLs.


Indonesia and the EU reach agreement on illegal wood trade

(04/17/2011) A new agreement will work to keep illegal wood from Indonesia out of European Union markets. The Voluntary Partnership Agreement (VPA) will force Indonesia to only ship wood to the EU that has been approved as legal by a national authority, while EU customs workers are set to send any unapproved wood back to Indonesia. The VPA is a step forward in tackling the illegal timber market in Indonesia that is estimated to be worth $1 billion and has been responsible, in part, for leveling rainforests across the Indonesia islands.


Cambodian prime minister cancels titanium mine project citing impact on biodiversity and local people

(04/11/2011) In a surprise move, the Cambodian Prime Minister, Sandech Hun Sen, has cancelled a titanium strip mine project in one of Southeast Asia's last great intact forest ecosystems, the Cardamom Mountains. According to a press release sent out by the Cambodian government the mine was canceled due to "concerns of the impact on the environment, biodiversity and local livelihoods" of villagers. The mine, which was planned to sit directly in the migration route for the largest population of Asian elephants in Cambodia, had been largely opposed by locals in the region who spent years developing eco-tourism in the region.


Japan disaster to put logging pressure on rainforests in Indonesia, Malaysia

(04/05/2011) The tragic earthquake and tsunami that hit Japan last month is likely to boost wood imports into the recovering nation, adding increased pressure on the already imperiled rainforests of Southeast Asia. Even before the disaster, Japan was the world's number one importer of wood chips and plywood and the second largest importer of logs. Japan usually imports plywood from China, Malaysia, and Indonesia, however the forests of Southeast Asia are facing tremendous loss due to logging and clearing for industrial-scale agriculture, such as palm oil.


Last year's drought hit Amazon hard: nearly a million square miles impacted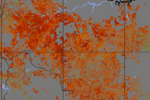 (03/29/2011) A new study on its way to being published shows that the Amazon rainforest suffered greatly from last year's drought. Employing satellite data and supercomputing technology, researchers have found that the Amazon was likely hit harder by last year's drought than a recent severe drought from 2005. The droughts have supported predictions by the Intergovernmental Panel on Climate Change's (IPCC) that climate change, among other impacts, could push portions of the Amazon to grasslands, devastating the world's greatest rainforest. "The greenness levels of Amazonian vegetation—a measure of its health—decreased dramatically over an area more than three and one-half times the size of Texas and did not recover to normal levels, even after the drought ended in late October 2010," explains the study's lead author Liang Xu of Boston University.


Logged forests in Vietnam retain significant biodiversity, including dipterocarp trees

(03/28/2011) Little remains of Vietnam's primary forest: as of 2005 only 12% of Vietnam forest was classified as primary. While deforestation rates have lessened since the end of the 1990s, survival of species in Vietnam depends in part on secondary, logged, and degraded forests. A new study in mongabay.com's open access journal Tropical Conservation Science finds that logged forests in southern Vietnam still retain significant biodiversity of trees, including important conservation species, such as Dipterocarp trees.


5 million hectares of Papua New Guinea forests handed to foreign corporations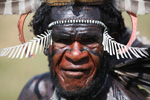 (03/23/2011) During a meeting in March 2011 twenty-six experts—from biologists to social scientists to NGO staff—crafted a statement calling on the Papua New Guinea government to stop granting Special Agricultural and Business Leases. According to the group, these leases, or SABLs as they are know, circumvent Papua New Guinea's strong community land rights laws and imperil some of the world's most intact rainforests. To date 5.6 million hectares (13.8 million acres) of forest have been leased under SABLs, an area larger than all of Costa Rica. "Papua New Guinea is among the most biologically and culturally diverse nations on Earth. [The country's] remarkable diversity of cultural groups rely intimately on their traditional lands and forests in order to meet their needs for farming plots, forest goods, wild game, traditional and religious sites, and many other goods and services," reads the statement, dubbed the Cairns Declaration. However, according to the declaration all of this is threatened by the Papua New Guinea government using SABLs to grant large sections of land without going through the proper channels.


Pet trade, palm oil, and poaching: the challenges of saving the 'forgotten bear'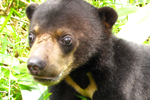 (03/20/2011) Siew Te Wong is one of the few scientists who study sun bears (Ursus malayanus). He spoke with Laurel Neme on her "The WildLife" radio show and podcast about the interesting biological characteristics of this rare Southeast Asian bear, threats to the species and what is being done to help them. Sun bears are the smallest of the eight bear species. They're about half the size of a North American black bear and typically sport a tan crescent on their chests. Similar to the "moon bear," or Asian black bear, the sun bear's name comes from this marking, which looks like a rising or setting sun.


Goodbye national parks: when 'eternal' protected areas come under attack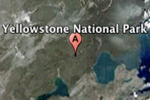 (03/17/2011) One of the major tenets behind the creation of a national park, or other protected area, is that it will not fade, but remain in essence beyond the pressures of human society, enjoyed by current generations while being preserved for future ones. The protected area is a gift, in a way, handed from one wise generation to the next. However, in the real world, dominated by short-term thinking, government protected areas are not 'inalienable', as Abraham Lincoln dubbed one of the first; but face being shrunk, losing legal protection, or in some cases abolished altogether. A first of its kind study, published in Conservation Letters, recorded 89 instances in 27 countries of protected areas being downsized (shrunk), downgraded (decrease in legal protections), and degazetted (abolished) since 1900. Referred to by the authors as PADDD (protected areas downgraded, downsized, or degazetted), the trend has been little studied despite its large impact on conservation efforts.


Coalition calls on Europe to label palm oil on food products

(03/15/2011) Do you have the right to know whether the chocolate bar you're munching on includes palm oil, which is blamed for vast deforestation in Malaysia and Indonesia? How about that frozen pizza? According to a coalition of environmental and conservation groups it's time for food manufacturers to add palm oil to the label in Europe, instead of currently being listed as simply, and erroneously (palm kernels are fruits), 'vegetable oil'.


Cambodians prevented from protesting destruction of their forest

(03/10/2011) Cambodian villagers fighting to save their forest from rubber companies have been rebuked by the local government. Two days in a row local authorities prevented some 400 Cambodian villagers from protesting at the offices of the Vietnam-based CRCK Company, which the villagers contend are destroying their livelihoods by bulldozing large swaths of primary forests. Authorities said they feared the villagers would have grown violent while protesting.


Report: corruption in Sarawak led to widespread deforestation, violations of indigenous rights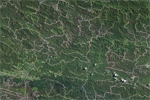 (03/10/2011) At the end of this month it will be 30 years since Abdul Taib Mahmud came to power in the Malaysian state of Sarawak. Environmentalists are using the occasion, along with new revelations, to highlight corruption and nepotism they say have characterized his regime. Chief Minister Taib and his decades-long administration are no strangers to such allegations, but a new report from the indigenous-rights group Bruno Manser Fund (BMF)—amid criticism from independent media sources, such as Sarawak Report and Radio Free Sarawak—are adding fuel to the fire. Most recently, the report describes in great detail how the tropical timber trade in Sarawak has undercut indigenous groups while toppling some of the world's greatest rainforests, all at the expense of the Sarawak people.


From Cambodia to California: the world's top 10 most threatened forests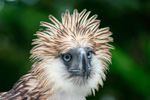 (02/02/2011) Growing populations, expanding agriculture, commodities such as palm oil and paper, logging, urban sprawl, mining, and other human impacts have pushed many of the world's great forests to the brink. Yet scientists, environmentalists, and even some policymakers increasingly warn that forests are worth more standing than felled. They argue that by safeguarding vulnerable biodiversity, sequestering carbon, controlling erosion, and providing fresh water, forests provide services to humanity, not to mention the unquantifiable importance of having wild places in an increasingly human-modified world. Still, the decline of the world's forests continues: the FAO estimating that around 10 million hectares of tropical forest are lost every year. Of course, some of these forests are more imperiled than others, and a new analysis by Conservation International (CI) has catalogued the world's 10 most threatened forests.


Logging concession could extinguish endangered Sumatran elephant population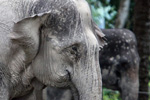 (11/30/2010) Local conservationists are urging the Indonesian government to halt the destruction of a 42,000 hectare forest in the renowned Bukit Tigapuluh Forest Landscape for a pulpwood plantation. According to researchers, the forest concession—owned by PT Lestari Asri Jaya, a subsidiary of Barito Pacific Group—contains the last population of Sumatran elephants (Elephas maximus sumatranus) in the Bukit Tigapuluh and approximately 5% of the island's total population. In a letter being sent to the Ministry of Forests, conservationists write that the destruction of the forest "would immediately lead to local extinction of elephants in Bukit Tigapuluh". They argue that given its ecological importance, the PT Lestari Asri Jaya forest concession should be placed under permanent protection.


Consumer goods industry announces goal of zero deforestation in Cancun

(11/30/2010) While governments continue to stall on action to cut greenhouse gas emissions worldwide, global corporations are promising big changes to tackle their responsibilities. The Board of Consumer Goods Forum (BCGF) has approved a resolution to achieve net zero deforestation by 2020 in products such as palm oil, soy, beef, and paper. Announced yesterday at the UN Climate Summit in Cancun, the BCGF has stated the goal will be met both by individual actions within companies and collective action, including partnerships with NGOs, development banks, and governments. With such giants as Walmart, Unilever, Carrefour, and General Mills, BCGF is made up of four hundred global consumer goods manufacturers and retailers totaling over $2.8 trillion in revenue.


Good stewards of forests at home outsource deforestation abroad

(11/24/2010) As more nations adopt better laws and policies to save and restore forests at home, they may, in fact, be outsourcing deforestation to other parts of the world, according to a new study in the Proceedings of the National Academy of Sciences (PNAS). Looking at six developing nations where forests are recovering—instead of receding—the study found only one of them did not outsource deforestation to meet local demand for wood-products and food, a process known as 'leakage'.


Oil, indigenous people, and Ecuador's big idea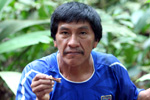 (11/23/2010) Ecuador's big idea—potentially Earth-rattling—goes something like this: the international community pays the small South American nation not to drill for nearly a billion barrels of oil in a massive block of Yasuni National Park. While Ecuador receives hundred of millions in an UN-backed fund, what does the international community receive? Arguably the world's most biodiverse rainforest is saved from oil extraction, two indigenous tribes' requests to be left uncontacted are respected, and some 400 million metric tons of CO2 is not emitted from burning the oil. In other words, the international community is being asked to put money where its mouth is on climate change, indigenous rights, and biodiversity loss. David Romo Vallejo, professor at the University of San Francisco Quito and co-director of Tiputini research station in Yasuni, recently told mongabay.com in an interview that this is "the best proposal so far made to ensure the protection of this incredible site."


Bad books: US paper products are breaking the law and devastating rainforests

(11/18/2010) Everyone knows books are made of paper, but few think of where that paper comes from. However, two new reports may change that. Both the Rainforest Action Network (RAN) and the World Resources Institute (WRI) have found that some paper used in books, including popular children's books, is linked to forest devastation in Indonesian, even targeting endangered trees that have been harvested illegally.


Reforestation effort launched in Borneo with nearly-extinct rhinos in mind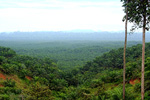 (11/18/2010) The Rhino and Forest Fund (RFF) has partnered with the Forestry Department of Sabah in northern Borneo to launch a long-term reforestation project to aid Malaysia's threatened species with particular emphasis on the Bornean rhino (Dicerorhinus sumatrensis harrissoni), one of the world's most imperiled big mammals. The reforestation project will be occurring in and adjacent to Tabin Wildlife Reserve, which is surrounded on all sides by oil palm plantations.


New bat species confirmed in Ecuador, may already be extinct

(11/16/2010) Although the first specimen was collected over 30 years ago, scientists have only now confirmed that a tiny brown bat is indeed a unique species. Named Myotis diminutus for its incredibly small size, the new bat was discovered in the Chocó biodiversity hotspot, amid the moist forests of western Ecuador.


Rainforests thrived in warmer conditions in the past, yet study requires "caution"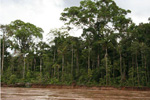 (11/11/2010) A new study in Science is likely to reopen the contentious debate about the impact of climate change on tropical rainforests. Scientific modeling of future climate conditions in tropical rainforests, such as the Amazon, has shown that climate change—combined with deforestation and fire—could create a tipping point whereby a significant portion of the Amazon could turnover to savannah, pushing untold species to extinction and undercutting the many ecosystem services provided by tropical rainforests. Yet, a new study headed by Carlos Jaramillo, staff scientist at the Smithsonian Tropical Research Institute (STRI), has found a tropical forest ecosystem thriving in much warmer conditions than today.


Photos: surprises discovered in tiny forest fragment surrounded by palm oil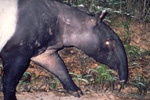 (11/10/2010) Researchers have uncovered an astounding number of species in a tiny protected forest fragment surrounded on all side by palm oil plantations in the Indonesian island of Sumatra. Researchers with the Zoological Society of London (ZSL), Queen Mary, University of London and the Durrell Institute of Conservation and Ecology (DICE – University of Kent) recorded sun bear (Helarctos malayanus), Malayan tapir (Tapirus indicus), the banded langur (Presbytis femoralis), and agile gibbons (Hylobates agilis), but most notable, was the first record ever of the Ridley's leaf-nosed bat (Hipposideros ridleyi) in Sumatra. The discoveries highlight the importance of preserving even small forest fragments surrounded by agriculture.


Tropical agriculture "double-whammy": high emissions, low yields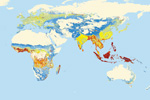 (11/02/2010) Food produced in the tropics comes with high carbon emissions and low crop yields, according to a new study in the Proceedings of the National Academy of Sciences (PNAS). In the most comprehensive and detailed study to date looking at carbon emissions versus crop yields, researchers found that food produced in the tropics releases almost double the amount of carbon while producing half the yield as food produced in temperate regions. In other words, temperate food production is three times more efficient in terms of yield and carbon emissions.


Undergrads in the Amazon: American students witness beauty and crisis in Yasuni National Park, Ecuador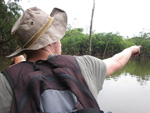 (10/28/2010) Although most Americans have likely seen photos and videos of the world's largest rainforest, the Amazon, they will probably never see it face-to-face. For many, the Amazon seems incredibly remote: it is a dim, mysterious place, a jungle surfeit in adventure and beauty—but not a place to take a family vacation or spend a honeymoon. This means that the destruction of the Amazon, like the rainforest itself, also appears distant when seen from Oregon or North Carolina or Pennsylvania. Oil spills in Ecuador, cattle ranching in Brazil, hydroelectric dams in Peru: these issues are low, if not non-existent, for most Americans. But a visit to the Amazon changes all that. This was recently confirmed to me when I traveled with American college students during a trip to far-flung Yasuni National Park in Ecuador. As a part of a study abroad program with the University of San Francisco in Quito and the Galapagos Academic Institute for the Arts and Sciences (GAIAS), these students spend a semester studying ecology and environmental issues in Ecuador, including a first-time visit to the Amazon rainforest at Tiputini Biodiversity Station in Yasuni—and our trips just happened to overlap.


Norway calls for other nations to step up in fight against deforestation in Indonesia

(10/27/2010) On Monday, Norway's Environment Minister called for the US, Japan, and the EU to open their pocket books to support Indonesia's drive to stop deforestation, according to Reuters. Norway has pledged $1 billion to Indonesia in an effort to stop rampant deforestation mostly due to industrial logging and the establishment of commercial plantations for palm oil and paper production.


Foreign corporations devastating Papua New Guinea rainforests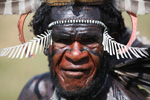 (10/21/2010) A letter in Nature from seven top scientists warns that Papua New Guinea's accessible forest will be lost or heavily logged in just ten to twenty years if swift action isn't taken. A potent mix of poor governance, corruption, and corporate disregard is leading to the rapid loss of Papua New Guinea's much-heralded rainforests, home to a vast array of species found no-where else in the world. "Papua New Guinea has some of the world's most biologically and culturally rich forests, and they're vanishing before our eyes," author William Laurance of James Cook University in Cairns, Australia, said in a statement.


The ultimate bike trip: the Amazon rainforest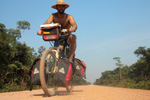 (10/17/2010) Like all commercial roads through rainforests, the 5,300 kilometer long Rodovia Transamazonica (in English, the Trans-Amazonia), brought two things: people and environmental destruction. Opening once-remote areas of the Amazon to both legal and illegal development, farmers, loggers, and miners cut swathes into the forest now easily visible from satellite. But the road has also brought little prosperity: many who live there are far from infrastructure and eek out an impoverished existence in a harsh lonely wilderness. This is not a place even the most adventurous travelers go, yet Doug Gunzelmann not only traveled the entirety of the Transamazonica in 2009, he cycled it. A self-described adventurer, Gunzelmann chose to bike the Transamazonica as a way to test his endurance on a road which only a few before have completed. But Gunzelmann wasn't just out for adrenaline-rushes, he was also deeply interested in the environmental issues related to the Transamazonica. What he found was a story without villains, but only humans—and the Amazon itself—trying to survive in a complex, confusing world.


Video: camera trap catches bulldozer clearing Sumatran tiger habitat for palm oil

(10/14/2010) Seven days after footage of a Sumatran tiger (Panthera tigris sumatrae) was taken by a heat-trigger video camera trap, the camera captured a bulldozer clearing the Critically Endangered animal's habitat. Taken by the World Wildlife Fund—Indonesia (WWF), the video provides clear evidence of forest destruction for oil palm plantations in Bukit Batabuh Protected Forest, a protected area since 1994.


Satellites show fragmented rainforests significantly drier than intact forest


(10/13/2010) A new study in Biological Conservation has shown that edge forests and forest patches are more vulnerable to burning because they are drier than intact forests. Using eight years of satellite imagery over East Amazonia, the researchers found that desiccation (extreme dryness) penetrated anywhere from 1 to 3 kilometers into forests depending on the level of fragmentation.


Humanity consuming the Earth: by 2030 we'll need two planets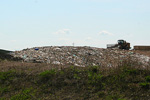 (10/13/2010) Too many people consuming too much is depleting the world's natural resources faster than they are replenished, imperiling not only the world's species but risking the well-being of human societies, according to a new massive study by the World Wildlife Fund (WWF), entitled the Living Planet Report. The report finds that humanity is currently consuming the equivalent of 1.5 planet Earths every year for its activities. This overconsumption has caused biodiversity—in this case, representative populations of vertebrate animals—to fall by 30 percent worldwide since 1970. The situation is more dire in tropical regions where terrestrial species' populations have fallen by 60 percent and freshwater species by 70 percent.


Farms in the sky, an interview with Dickson Despommier


(10/12/2010) To solve today's environmental crises—climate change, deforestation, mass extinction, and marine degradation—while feeding a growing population (on its way to 9 billion) will require not only thinking outside the box, but a "new box altogether" according to Dr. Dickson Despommier, author of the new book, The Vertical Farm. Exciting policy-makers and environmentalists, Despommier's bold idea for skyscrapers devoted to agriculture is certainly thinking outside the box.


Can 'boutique capitalism' help protect the Amazon?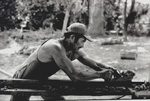 (10/11/2010) Most companies talk green, but few—almost none in fact—actually walk the walk. Sustainable design company, Ecostasy, not only walks the walk, but actually seeks out among the most challenging places to work: the imperiled Brazilian Amazon. Specializing in hand-crafted products by indigenous groups—such as jewelry, pots, and furniture—Ecostasy seeks to balance smart economics, environmental protection, and community development. Make no mistake, however, Ecostasy is not a non-profit, but a rare and refreshing example of a company truly dedicated to changing the world for the better. "In my mind, a virtuous company does not compromise ethical principles for economic interests. For me, being ethical is comprised of conducting oneself with honesty and responsibility to one's constituencies (customers, employees, suppliers), society and the environment," Katherine Ponte, founder of Ecostasy, told mongabay.com in an interview.


The Nestlé example: how responsible companies could end deforestation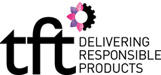 (10/06/2010) The NGO, The Forest Trust (TFT), made international headlines this year after food giant Nestlé chose them to monitor their sustainability efforts. Nestlé's move followed a Greenpeace campaign that blew-up into a blistering free-for-all on social media sites. For months Nestle was dogged online not just for sourcing palm oil connected to deforestation in Southeast Asia—the focus of Greenpeace's campaign—but for a litany of perceived social and environmental abuses and Nestlé's reactions, which veered from draconian to clumsy to stonily silent. The announcement on May 17th that Nestlé was bending to demands to rid its products of deforestation quickly quelled the storm. Behind the scenes, Nestlé and TFT had been meeting for a number of weeks before the partnership was made official. But can TFT ensure consumers that Nestlé is truly moving forward on cutting deforestation from all of its products?



Page 1 | Page 2 | Page 3 | Page 4 | Page 5 | Page 6 | Page 7 | Page 8 | Page 9 | Page 10 | Page 11 | Page 12 | Page 13