News articles on Philippines

---
Mongabay.com news articles on Philippines in blog format. Updated regularly.





Health effects of toxic waste sites in developing countries could rival malaria, air pollution, new study shows


(05/07/2013) Exposure to dangerous chemicals from toxic waste sites may be creating a public health crisis in developing countries comparable to that caused by malaria or even air pollution, a new study suggests, highlighting the urgent need to clean up toxic waste. In a study published on Saturday in Environmental Health Perspectives, researchers calculated the number of 'healthy years of life lost' due to ill-health, disability or early death in individuals at risk of exposure to chemicals at 373 toxic waste sites in India, the Philippines and Indonesia.


Double bad: Chinese vessel that collided with protected coral reef holding 22,000 pounds of pangolin meat

(04/15/2013) What do you do when you're smuggling 22,000 pounds of an endangered species on your boat? Answer: crash into a protected coral reef in the Philippines. Last Monday a Chinese vessel slammed into a coral reef in the Tubbataha National Marine Park; on Saturday the Filipino coastguard discovered 400 boxes of pangolin meat while inspecting the ship. Pangolins, which are scaly insect-eating mammals, have been decimated by the illegal wildlife trade as their scales are prized in Chinese Traditional Medicine and their meat is considered a delicacy.


Proposed coal plant threatens Critically Endangered Philippine cockatoo


(04/02/2013) One kilometer off the Philippine island of Palawan lays the Rasa Island Wildlife Sanctuary; here forest grows unimpeded from a coral island surrounded by mangroves and coral reefs. Although tiny, over a hundred bird species have been recorded on the island along with a major population of large flying foxes, while in the waters below swim at least 130 species of coral fish, three types of marine turtles, and that curious-looking marine mammal, dugongs. Most importantly, perhaps, the island is home to the world's largest population of Philippine cockatoos (Cacatua haematuropygia), currently listed as Critically Endangered. But, although uninhabited by people, Rasa Island may soon be altered irrevocably by human impacts.


Elephant woes: conservationists mixed on elephant actions at CITES


(03/14/2013) Conservationists couldn't agree if the glass was half-full or half-empty on action to protect elephants at the Convention on International Trade in Endangered Species (CITES) in Bangkok, Thailand. Elephants, especially in Africa, have faced a massive rise in poaching over the last decade with tens-of-thousands shot dead every year. Forests elephants in central Africa have been especially targeted: new research estimates that an astounding 60 percent of the world's forest elephants have been slaughtered for their tusks in the last ten years alone. While conservationists had hopes that CITES would move aggressively against elephant poaching, the results were a decidedly mixed-bag.


Typhoon Bopha decimated coral reefs


(01/24/2013) When Typhoon Bopha, also known as Pablo, ran ashore on Mindanao, it was the largest tropical storm it ever hit the Philippine island. In its wake the massive superstorm left over 1,000 people were dead and 6.2 million affected with officials saying illegal logging and mining worsened the scale of the disaster. However, the Category 5 typhoon also left a trail of destruction that has been less reported: coral reefs.


The year in rainforests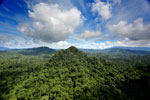 (12/31/2012) 2012 was another year of mixed news for the world's tropical forests. This is a look at some of the most significant tropical rainforest-related news stories for 2012. There were many other important stories in 2012 and some were undoubtedly overlooked in this review. If you feel there's something we missed, please feel free to highlight it in the comments section. Also please note that this post focuses only on tropical forests.


New species of cute, but venomous, primate discovered in Borneo

(12/13/2012) Researchers have described a new species of slow loris, a type of primate that is imperiled by the pet trade.


Climate Summit in Doha characterized by lack of ambition


(12/09/2012) Ahead of the 18th United Nations Framework Convention on Climate Change (UNFCCC) in Doha, Qatar a variety of reports warned that the world was running out of time to avoid dangerous climate change, and that there was a widening gap between what nations have pledged to do and what the science demanded. A landmark report by the World Bank painted an almost apocalyptic picture of a world in which global temperatures have risen 4 degrees Celsius above pre-industrial levels, including unprecedented heatwaves and droughts, rising sea levels, global agriculture crises, and a stunning loss of species. In addition, scientific studies released near the two week conference found that sea levels were rising 60 percent faster than predicted, forests around the world were imperiled by increasing drought, marine snails were dissolving in the Southern Ocean due to ocean acidification, and ice melt in Greenland and Antarctica was on the rise.


Illegal logging, mining worsened impact of Philippines' killer typhoon

(12/06/2012) According to Filipino officials, rampant illegal logging and mining were likely a part of the cause for the high casualty count from Category 5 Typhoon Bopha (Pablo), especially in the Compostela Valley where government officials had warned people to stop the illegal activities. So far, 370 people have been found dead on the island of Mindanao with another 400 missing. Waters rose so high even emergency shelters were inundated.


New owl species discovered in the Philippines

(08/19/2012) Two new owl species have been described in the Philippines, reports Inquirer News.


Conservationists pledge to double number of tiny buffalo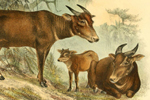 (07/25/2012) Ten thousand mighty tamaraw buffalo (Bubalus mindorensis) once grazed the mountain slopes of Mindoro Island in the Philippines. However, these dwarf buffalo are now classified as Critically Endangered on the IUCN Red List, with fewer than 300 individuals remaining on the small island to which they are wholly endemic. Yet hope remains for the tamaraw: an enormous effort has been mounted to revive this iconic species and to protect its unique island habitat.


Endangered fruit bats, and many other species, on the menu in the Philippines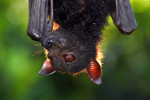 (07/09/2012) Bushmeat hunting is well-known to be decimating animal populations in Africa, but has been little studied much of Southeast Asia. However, a new paper in mongabay.com's open access journal Tropical Conservation Science shines light on the size and scale of bushmeat poaching in the Philippines. Studying an anonymous community near a national park on the island of Luzon, researchers found that poachers targeted 22 species, ten of which are considered either threatened or near threatened with extinction by the IUCN Red List.


Over 700 people killed defending forest and land rights in past ten years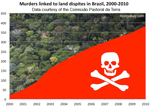 (06/19/2012) On May 24th, 2011, forest activist José Cláudio Ribeiro da Silva and his wife, Maria do Espírito Santo da Silva, were gunned down in an ambush in the Brazilian state of Pará. A longtime activist, José Cláudio Ribeiro da Silva had made a name for himself for openly criticizing illegal logging in the state which is rife with deforestation. The killers even cut off the ears of the da Silvas, a common practice of assassins in Brazil to prove to their employers that they had committed the deed. Less than a year before he was murdered, da Silva warned in a TEDx Talk, "I could get a bullet in my head at any moment...because I denounce the loggers and charcoal producers."


Nearly 2,000 fish species traded in U.S. tropical aquarium market

(05/24/2012) The U.S. tropical aquarium market poses problems and opportunities for conservation, according to a landmark study published in the open-access journal PLoS ONE. The study reviewed import records in the U.S. for one year (2004-2005) and found that over 11 million wild tropical fish from 1,802 species were imported from 40 different countries. While the number of fish species targeted surprised researchers, the total amount of fish imported was actually less than expected.


Eye-popping purple crabs discovered in the Philippines

(04/23/2012) Scientists have discovered four new species of brilliantly-colored freshwater crabs on the Philippine island of Palawan. Described in the Raffles Bulletin of Zoology, the new species expands the genus, Insulamon, from one known crab species to five. Although its ecosystems are threatened by widespread mining and deforestation, the Philippines is a mega-diverse country, meaning that it belongs to a select group of 17 countries that contain the bulk of the world's species.


Two new frogs discovered in Philippines spur calls for more conservation efforts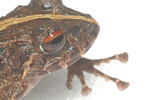 (04/19/2012) Two new frogs have been discovered on the Philippine island of Leyte during a biological survey last year by Fauna and Flora International, which also recorded a wealth of other species. Discovered in November on the island's Nacolod mountain range, the frogs have yet to be named. The Philippines is one of the world's global biodiversity hotspots, yet suffers from widespread deforestation and degradation.


Two-foot-long cloud rat rediscovered after missing for forty years in the Philippines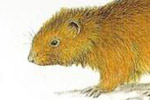 (04/17/2012) Czech computer programmer, Vaclav Rehak, was the first person to see a living Dinagat bushy-tailed cloud rat (Crateromys australis) in nearly forty years, reports GMA News. Rehak was traveling on Dinagat Island with his new wife, Milada Rehakova-Petru, a specialist on Philippine tarsiers, when he stumbled on the rodent, which has only been recorded once by scientists in 1975. Found only on the Dinagat Island, the rodent was feared extinct, but is now imperiled by mining concessions across its small habitat, which is thought to be less than 100 square kilometers.


David vs. Goliath: Goldman Environmental Prize winners highlight development projects gone awry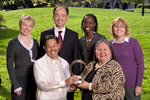 (04/16/2012) A controversial dam, a massive mine, poisonous pesticides, a devastating road, and criminal polluters: many of this year's Goldman Environmental Prize winners point to the dangers of poorly-planned, and ultimately destructive, development initiatives. The annual prize, which has been dubbed the Green Nobel Prize is awarded to six grassroots environmental heroes from around the world and includes a financial award of $150,000 for each winner.


Tiny tarsier makes big, ultrasonic noise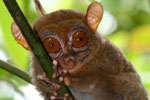 (02/13/2012) The Philippine tarsier (Tarsius syrichta), a 5-inch tall Southeast Asian primate, has long resembled a ventriloquist's doll. It would open its mouth as though chattering away, but researchers heard nothing. Now, a new study in Biology Letters has found out why: the Philippine tarsier communicates ultrasonically, surpassing all other primates, and nearly all terrestrial mammals, in its ability to create sounds in the upper registry.


Earth systems disruption: Does 2011 indicate the "new normal" of climate chaos and conflict?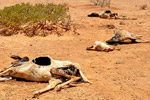 (12/21/2011) The year 2011 has presented the world with a shocking increase in irregular weather and disasters linked to climate change. Just as the 2007 "big melt" of summer arctic sea ice sent scientists and environmentalists scrambling to re-evaluate the severity of climate change, so have recent events forced major revisions and updates in climate science.


Philippines disaster may have been worsened by climate change, deforestation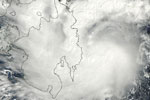 (12/20/2011) As the Philippines begins to bury more than a 1,000 disaster victims in mass graves, Philippine President Benigno Aquino has ordered an investigation into last weekend's flash flood and landslide, including looking at the role of illegal logging. Officials have pointed to both climate change and vast deforestation as likely exacerbating the disaster.


Giant snakes commonly attacked modern hunter-gatherers in Philippines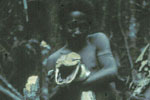 (12/13/2011) Humans have an ambivalent relationship with snakes. The legless reptiles are often feared and reviled, becoming stand-ins for the Devil and movie monster characters; yet many people have grown to love snakes, raising large, even dangerous, specimens as pets. Now, new research suggests that the ecological role between snakes and humans, as well as other primates, is more nuanced than expected. After spending decades living among the Agta Negritos people in the Philippines, anthropologist Thomas Headland has found that the hunter gatherer tribes were quite commonly attacked by reticulated pythons (Python reticulatus), while the people themselves had no qualms with hunting, killing, and consuming python.


Authorities capture the biggest crocodile ever recorded (PHOTO)

(09/06/2011) Authorities in the Philippines captured the largest crocodile on record after a series of fatal attacks, reports Agence France-Presse (AFP).


Photos: 300 species discovered during expedition to Philippines

(06/26/2011) Scientists believe they have discovered more than new 300 species during a six-week expedition to the Philippines.


7 new mice species discovered in the Philippines

(06/16/2011) Seven new species of mice have been discovered in the rainforests of Luzon island in the Philippines, according to the country's Department of Environment and Natural Resources.


On the edge of extinction, Philippine eagles being picked off one-by-one

(05/23/2011) Down to a few hundred individuals, every Philippine eagle is important if the species is to survive. However, the Philippine Eagle Foundation (PEF) has recently announced that people continue to illegally trap and keep eagles captive. Since December the organization has taken-in four confiscated Philippine eagles (Pithecophaga jefferyi), according to The Philippine Star. One died of a fungal infection after confiscation, while two others has suffered serious injuries.


Photos: the top ten new species discovered in 2010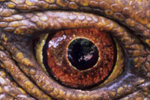 (05/23/2011) If we had to characterize our understanding of life on Earth as either ignorant or knowledgeable, the former would be most correct. In 250 years of rigorous taxonomic work researchers have cataloged nearly two million species, however scientists estimate the total number of species on Earth is at least five million and perhaps up to a hundred million. This means every year thousands of new species are discovered by researchers, and from these thousands, the International Institute for Species Exploration at Arizona State University selects ten especially notable new species.


From Cambodia to California: the world's top 10 most threatened forests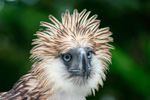 (02/02/2011) Growing populations, expanding agriculture, commodities such as palm oil and paper, logging, urban sprawl, mining, and other human impacts have pushed many of the world's great forests to the brink. Yet scientists, environmentalists, and even some policymakers increasingly warn that forests are worth more standing than felled. They argue that by safeguarding vulnerable biodiversity, sequestering carbon, controlling erosion, and providing fresh water, forests provide services to humanity, not to mention the unquantifiable importance of having wild places in an increasingly human-modified world. Still, the decline of the world's forests continues: the FAO estimating that around 10 million hectares of tropical forest are lost every year. Of course, some of these forests are more imperiled than others, and a new analysis by Conservation International (CI) has catalogued the world's 10 most threatened forests.


Botanist killed in crossfire in Philippines

(11/17/2010) A local botanist was killed in crossfire between the Filipino military and suspected communist guerrillas with the New People's Army on Monday, reports the Inquirer.net.


Beyond gloom: solutions to the global coral reef decline

(11/10/2010) The world's coral reefs are in trouble. Due to a variety of factors—including ocean acidification, warming temperatures from climate change, overfishing, and pollution—coral cover has decline by approximately 125,000 square kilometers in the past 50 or so years. This has caused some marine biologists, like Charlie Veron, Former Chief Scientist of the Australian Institute of Marine Science, to predict that coral reefs will be largely extinguished within a century. This year alone, large-scale coral bleaching events, whereby coral lose their symbiotic protozoa and become prone to disease and mortality, were seen off the coasts of Indonesia, the Philippines, and some Caribbean islands. However a new paper in Trends in Ecology and Evolution attempts to dispel the gloom over coral reefs by pointing to strategies, and even some successes, to save them.


Colossal coral bleaching kills up to 95 percent of corals in the Philippines

(09/23/2010) It is one of the most worrisome observations: fast massive death of coral reefs. A severe wide-scale bleaching occurred in the Philippines leaving 95 percent of the corals dead. The bleaching happened as the result of the 2009-2010 El Niño, with the Indian Ocean and Southeast Asia waters experiencing significant thermal increase especially since the beginning of 2010.


Nation's wealth does not guarantee green practices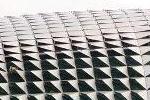 (08/11/2010) Developing countries are not the only ones that could benefit from a little environmental support. Wealthier countries may need to 'know themselves' and address these issues at home too. According to a recent study in the open access journal PLoS ONE, wealth may be the most important factor determining a country's environmental impact. The team had originally planned to study "country-level environmental performance and human health issues," lead author Corey Bradshaw, Director of Ecological Modeling and professor at the University of Adelaide, told mongabay.com. Once they began looking at the available indexes, however, they saw the need for a purely environmental analysis.


Amazing reefs: how corals 'hear', an interview with Steve Simpson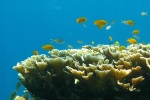 (07/21/2010) Corals aggregate to form vast reefs, which are home to numerous species and provide vital ecological services such as protecting shorelines. However, coral reefs are one of the most threatened ecosystems in the world due to many factors, such as global warming and ocean acidification. Recent research by Simpson and his team of scientists has shown that corals, rather than drifting aimlessly after being released by their parent colonies and by chance landing back on reefs, instead find their way purposefully to reefs by detecting the sound of snapping shrimps and grunting fish on the reef. However, that discovery also means that the larvae might struggle to find reefs when human noises, like drilling or boats, mask the natural ocean sounds.


Photos: the penis-like mushroom and other top 10 new species of 2009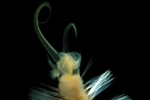 (05/23/2010) The International Institute for Species Exploration at Arizona State University has released its annual top 10 list of new species discovered last year. This time the list includes a two inch penis-like mushroom, a minnow named after Bram Stoker's world-famous horror-character, a bomb-throwing deep sea worm, a giant carnivorous plant named after TV personality and conservationist David Attenborough, and a beautifully patterned frogfish.


Environmentalists say President of Philippines not deserving of conservation award

(04/13/2010) Filipino environmentalists and religious leaders have expressed shock and anger that Gloria Macapagal-Arroyo, the President of the Philippines, has been chosen to receive a conservation award from the US Congress in Washington, DC today according to the Philippine Daily Enquirer.


Forgotten species: the subterranean Gekko gigante



(04/08/2010) Travelers to tropical destinations are likely familiar with the gecko. Clinging to walls and ceilings of buildings—sometimes staring down at you from the bedroom ceiling or glancing at you quizzically from the bathroom door—the small adhesive-footed lizard could be aptly described in some tropical areas as ubiquitous. Despite the apparent commonness of some species, geckos are delightful lizards with round wide eyes, a thick gripping tongue, and of course that amazing knack of seemingly defying gravity with specialized toe pads. But not all geckos are as easily found—or as common—as those hanging out, literally, in a jungle lodge. The Gekko gigante, also known as the Gigante narrow-disked gecko, has been little- noticed by the public. Even scientists know little about the lovely gray-and-blue gecko beyond the fact that it lays its eggs on cool moist cave walls in two Philippine Islands.


Photo: Fruit-eating dragon discovered in the Philippines

(04/07/2010) Scientists have discovered a new species of giant lizard in the unlikeliest of places: a highly populated, deforested landscape in the Philippines.


The Asian Animal Crisis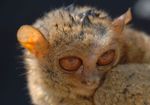 (03/18/2010) The United Nation declared 2010 as the International Year of Biodiversity (IYB). One of the goals of the IYB is to celebrate the achievements of the Convention of Biological Diversity signed by 192 countries since 1992. But what have we accomplished since 1992? Did we put an end to biodiversity loss? The truth is that there is not much to celebrate at all. Asia is a perfect example where the animal crisis and the loss of biodiversity have worsened over decades. The first question that should come to mind is: how many species have vanished in Asia because of human activities? Records of recently extinct species in Asia show 71 species that have disappeared in the wild. Examples include the Yunnan lake newt (Cynops wolterstorffi) from China, the Bonin thrush (Zoothera terrestris) from Japan, or the redtailed black shark (Epalzeorhynchos bicolor) from Thailand.


Saving the last megafauna of Malaysia, an interview with Reuben Clements


(09/15/2009) Reuben Clements has achieved one success after another since graduating from the National University of Singapore. Currently working in peninsular Malaysia, he manages conservation programs for the Endangered Malayan tiger and the Critically Endangered Sumatran Rhino with World Wildlife Fund. At the same time he has discovered three new species of microsnails, one of which was named in the top ten new species of 2008 (a BIG achievement for a snail) due to its peculiar shell which has four different coiling axes. ie7uhig


South Korea's frogs have avoided amphibian crisis so far, an interview with Pierre Fidenci



(09/09/2009) Frogs are on the edge. Blasted by habitat loss, pollution, and a terrible disease, the chytrid fungus, species are vanishing worldwide and those that remain are clinging to existence, rather than thriving. However, an interview with Pierre Fidenci, President of Endangered Species International (ESI), proves that there are still areas of the world where amphibians remain in abundance. South Korea is not a country that is talked about frequently in conservation circles. Other nations in the region attract far more attention, such as Malaysia and Indonesia. But it was just this neglect that drove Pierre Fidenci to visit the nation and survey the amphibians there.


50 of the world's most endangered crocodiles released into the wild in the Philippines

(08/18/2009) The wild population of the Critically Endangered Philippine crocodile Crocodylus mindorensis has just received a very welcome boost. Fifty crocodiles have been released into Dicatian Lake, Isabela Province on Luzon Island.


New carnivorous plant big enough to swallow a rat

(08/11/2009) A newly discovered carnivorous plant in the central Philippines is large enough to catch a rat, according to a story by the BBC. Nepenthes attenboroughii, named after naturalist and broadcast David Attenborough, is a member of the pitcher plant family, so-called because it is shaped like a large pitcher. The plant preys on insects and animals that fall into its gaping maw.


Malaysian palm oil firms seek 100,000 ha in the Philippines

(06/08/2009) Malaysian oil palm developers are looking to establish a a 100,000-hectare palm oil plantation and extraction facility on the island of Mindanao in the Philippines, reports Business Mirror, a Philippine business publication.


UN: Population growth rates fall to 1.1 percent in Asia-Pacific

(05/19/2009) The population growth rate in the Asia-Pacific region has dropped to 1.1 percent, according to the Statistical Yearbook for Asia and the Pacific 2008, compiled by the UN's Economic and Social Commission for Asia and the Pacific (ESCAP). The 1.1 percent growth rate is the lowest in the developing world.


Six nations pledge to protect the Coral Triangle

(05/19/2009) Last Friday, six nations signed a pledge launching the Coral Triangle Initiative on Coral Reefs, Fisheries and Food Security (CTI-CFF). Indonesia, the Philippines, Timor Leste, Papua New Guinea, Solomon Islands, and Malaysia each agreed to protect the Coral Triangle, a region spanning 1.6 billion acres, half the size of the US.


Will the illegal trade of the critically endangered Philippine forest turtle lead to its extinction?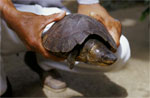 (05/04/2009) Endangered Species International (ESI) conducted ongoing monitoring at markets known to sell pets and wild animals in Manila, Philippines, to monitor the status of the trade of one of the most endangered turtle in the world: the Philippine forest turtle Siebenrockiella (Panayenemys) leytensis,. The critically endangered Philippine forest turtle is endemic to the Philippines, occurring only on one major island, Palawan, and its small satellite island, Dumaran.


Global warming to cripple Southeast Asia economically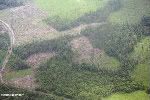 (04/28/2009) By the end of the century nations in Southeast Asia will face debilitating economic loss due to global warming, according to a new study from the Asian Development Bank. Analyzing Indonesia, Philippines, Thailand, and Vietnam the study found that they could suffer an annual loss of 6.7 percent ($230 billion dollars) in combined gross domestic product by 2100, more than double the global average which is estimated at a loss of 2.6 percent.


Expedition in Philippines uncovers one of the world's rarest mammals along with possible new species

(04/21/2009) A two week expedition into the North Negros Natural Park (NNNP) in the Philippines has led to several discoveries. In the 80,454 hectare park (nearly 200,000 acres), the expedition found what may be new species of insects and plants, in addition to a frog likely unknown to science. They also discovered evidence of the Visayan spotted deer, considered to be the world's rarest deer and one of the rarest mammals. The team discovered droppings from the deer, which will be analyzed for food content.


New species of flying lemurs discovered

(11/10/2008) A new study has found that colugos or flying lemurs are twice as diverse as previously believed.


U.S. pledges $40M toward coral reef conservation.

(10/22/2008) The U.S. government has pledged almost $40 million to protect biologically-rich coral reefs in Southeast Asia, according to the U.S. embassy in the Philippines.



Page 1 | Page 2