News articles on Niger

---
Mongabay.com news articles on Niger in blog format. Updated regularly.





Nearly a million people face food crisis in Niger

(05/13/2013) Around 800,000 people in Niger face food insecurity in coming months, according to the UN's Office for the Co-ordination of Humanitarian Affairs (OCHA). Rising food prices and refugees from Mali, which is plagued by conflict, have made access to food difficult in the west African country.


Scientists: stop treating population growth as a 'given' and empower women


(02/27/2013) Climate change, biodiversity loss, resource depletion, water scarcity, and land issues: almost all of the world's environmental problems are underpinned by too many people inhabiting a finite planet. A new study in the Proceedings of the Royal Society B warns that overpopulation—combined with over-consumption—is threatening to push the entire globe into "a collapse of global civilization." But cultural changes, especially more empowerment of women and access to contraceptives, may hold the key to reducing population growth and eventual sustainability.


Alarm rising over food crisis in Sahel region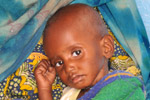 (06/13/2012) Warnings over a possible famine in Africa's Sahel region are becoming louder and more intense. Abnormal drought, locally high food prices, and regional conflict have ramped up concerns that 18 million people could suffer from malnutrition and starvation as the lean season sets in. UNICEF says it needs $238 million to save over a million children from severe malnourishment in the region, but has to date only raised $93 million.


The vanishing Niger River imperils tourism and livelihoods in the desert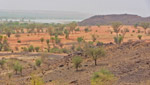 (06/04/2012) Severely affected by recent turmoil across its northern frontiers, Nigerien tourism pins hope on river valley attractions to play a major role in rebuilding its tourism industry in the upcoming years. Even though the river itself is threatened. Located in the heart of the Sahel Region, the vast desert lands of Niger have captivated European tourists seeking a taste of its immensely varied natural landscapes.


'The real Hunger Games': a million children at risk as Sahel region suffers punishing drought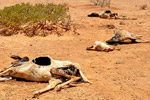 (05/09/2012) The UN warns that a million children in Africa's Sahel region face malnutrition due to drought in region. In all 15 million people face food insecurity in eight nations across the Sahel, a region that is still recovering from drought and a food crisis of 2010. In some countries the situation is worsened by conflict.


15 million facing food shortages in Africa's Sahel region

(03/29/2012) The UN announced yesterday that food security in the Sahel region is deteriorating, putting over 15 million people at risk. Ongoing drought combined with conflict, has pushed the region into a crisis. The situation appears eerily similar to last year when Somalia was hit by a devastating famine due to drought and political instability; the famine left an estimated 30,000 children dead.


Niger creates desert park bigger than Hungary

(03/07/2012) Yesterday, the Niger government formally created the Termit and Tin Toumma National Nature and Cultural Reserve in the Sahara Desert, reports the Sahara Conservation Fund. The reserve, now one of the largest in Africa, expands existing protected areas to 100,000 square kilometers (38,610 sq. miles), an area bigger than Hungary and nearly twice the size of Costa Rica.


Droughts could push parts of Africa back into famine

(12/19/2011) Drought and erratic rains could lead to further food scarcities in Africa warns the United Nations World Food Program (WFP). The WFP singles out South Sudan, the world's newest nation, and Niger as nations of particular concern. Earlier this year famine killed scores of people, including an estimated 30,000 children, in Somalia.


Restoring forests: an opportunity for Africa

(05/26/2011) Tropical forest news last week was dominated by Indonesia and Brazil. Forest clearing has surged over the past year in parts of the Amazon, the Brazilian Government reported. Meanwhile, Indonesia's President signed a moratorium on cutting some intact forest areas, as part of a landmark billion-dollar deal with international donors. But new research shows that Africa offers some of the greatest opportunities globally for restoring forests.


Great Green Wall gets go ahead

(02/28/2011) Spanning the entire continent of Africa, including 11 nations, the Great Green Wall (GGW) is an ambitious plan to halt desertification at the Sahara's southern fringe by employing the low-tech solution of tree planting. While the Great Green Wall was first proposed in the 1980s, the grand eco-scheme is closer to becoming a reality after being approved at an international summit last week in Germany as reported by the Guardian.


Record number of nations hit all time temperature highs

(11/23/2010) To date, nineteen nations have hit or matched record high temperatures this year, according to Jeff Master's Wunder Blog, making 2010 the only year to have so many national records. In contrast, no nation this year has hit a record cold temperature.


Summer from hell: seventeen nations hit all-time heat records

(08/09/2010) The summer isn't over yet, but already seventeen nations have matched or beaten their all-time heat records. According to Jeff Masters' WunderBlog, Belarus, the Ukraine, Cyprus, Russia, Finland, Qatar, the Sudan, Saudi Arabia, Niger, Chad, Kuwait, Iraq, Pakistan, Colombia, Myanmar, Ascension Island, and the Solomon Islands have all equaled or broken their top temperature records this year. In addition, the hottest temperature ever recorded in Asia was taken in Pakistan at 128 degrees Fahrenheit (53 degrees Celsius); this incredible temperature still has to be reviewed by the World Meteorological Organization (WMO).


Food crisis in Niger occurring "out of the public eye"

(04/26/2010) The West African nation of Niger is facing an increasingly alarming food crisis as the UN announced it would double the number of people it was feeding today despite continuing budget shortfalls in its World Food Program (WFP). Failing rains have caused crop yields in Niger to decline, while food prices are rising and livestock prices falling. Officials say these trends have created a perfect-storm for a crisis in Niger, which according to Amadou Sayo from CARE International, is occurring "out of the public eye."


Indigenous people, forest communities in Africa control less than 2% of forest land

(05/28/2009) Less than 2 percent of Africa's tropical forests are under community control, hindering efforts to slow deforestation and alleviate rural poverty, reports a new assessment from the International Tropical Timber Organization (ITTO) and the Rights and Resources Initiative (RRI), a global coalition of non-governmental and community organizations.


All about giraffes: an interview with a giraffe expert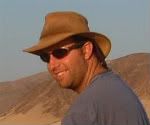 (03/09/2009) Dr. Julian Fennessy probably knows the giraffe better than anyone. Trekking across savannah, forest, and the deserts of Africa, Fennessy is collecting genetic samples of distinct giraffe populations and overturning common wisdom regarding their taxonomies. It had long been accepted knowledge that the giraffe was made up of one species and several subspecies, however with Fennessy's work it now appears that several of the subspecies may in fact be distinct species. Such discoveries could have large conservation impacts, since conservation funds and efforts are largely devoted to species. The giraffe has suffered significant declines in the past decade with the total population dropping some 30 percent across Africa.


Photos: Rarest cheetah photographed for the first time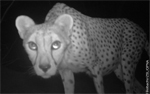 (02/23/2009) With only 250 individuals left the Saharan Cheetah is on the brink of extinction. Little-studied, this imperiled subspecies has been photographed for the fist time by scientists from by the Zoological Society of London (ZSL) and Office du Parc National de l'Ahaggar (OPNA) using camera traps. "The Saharan cheetah is critically endangered, yet virtually nothing is known about the population, so this new evidence, and the ongoing research work, is hugely significant," said Dr Sarah Durant, a Senior Research Fellow with ZSL.


Goodbye to West Africa's Rainforests

(01/22/2006) West Africa's once verdant and extensive rainforests are now a historical footnote. Gone to build ships and furniture, feed hungry mouths, and supply minerals and gems to the West, the band of tropical forests that once extended from Guinea to Cameroon are virtually gone. The loss of West Africa's rainforests have triggered a number of environmental problems that have contributed to social unrest and exacerbated poverty across the region.