News articles on Nepal

---
Mongabay.com news articles on Nepal in blog format. Updated regularly.





A sketch of the yeti: saving the Himalayan brown bear


(05/01/2014) Overall, the brown bear is one of the most widespread and numerous bear species in the world. However, a subspecies called the Himalayan brown bear is not so fortunate. It occupies higher reaches of the Himalayas in remote, mountainous areas of Pakistan, Nepal, Tibet and India. Its populations are small and isolated, and it is extremely rare in many parts of its range.


Europe approves vet drug that killed off almost all of Asia's vultures


(03/25/2014) When Europeans first arrived in North America, they exterminated three to five billion passenger pigeons (Ectopistes migratorius) in the short span of a century through a combination of habitat destruction and hunting. In 1914, the last living passenger pigeon perished at the Cincinnati Zoo. Despite the staggering scale of this extinction event, three species of vulture from Southeastern Asia retain the dubious distinction of having had the most rapid population crash of any avian fauna. They might not have begun with numbers as large as the passenger pigeon, but within the space of a single decade, their populations were reduced by 96 to 99 percent.


Proposed rail and road projects could devastate Nepal's tigers and rhinos


(02/06/2014) Chitwan National Park is a conservation success story. Since its establishment in 1973 the park's populations of both Bengal tigers (Panthera tigris tigris) and one-horned rhinos (Rhinoceros unicornis) have quintupled, a success achieved during a time when both species have been under siege globally by poachers. A UNESCO World Heritage site, the park is also a vital economic resource for locals: last year the park admitted over 150,000 tourists who brought in nearly $2 million in entry fees alone. But all this is imperiled by government plans for a new railway that would cut the park in half and a slew of new roads, according to a group of international conservationists known as the Alliance of Leading Environmental Researchers and Thinkers (ALERT).


Alpine bumblebees capable of flying over Mt. Everest


(02/05/2014) The genus Bombus consists of over 250 species of large, nectar-loving bumblebees. Their bright coloration serves as a warning to predators that they are unwelcome prey and their bodies are covered in a fine coat of hair - known as pile - which gives them their characteristically fuzzy look. Bumblebees display a remarkably capable flight performance despite being encumbered with oversized bodies supported by relatively diminutive wings.


Satellites reveal browning mountain forests


(11/22/2013) In a dramatic response to global warming, tropical forests in the high elevation areas of five continents have been "browning" since the 1990s. They have been steadily losing foliage, and showing less photosynthetic activity. Scientists analyzed the forest cover by using satellites to measure sunlight bouncing off the surface of the earth, then determining the different surface types via reflection patterns.


Yeti may be undescribed bear species


(10/20/2013) The purported Yeti, an ape-like creature that walks upright and roams the remote Himalayas, may in fact be an ancient polar bear species, according to new DNA research by Bryan Sykes with Oxford University. Sykes subjected two hairs from what locals say belonged to the elusive Yeti only to discover that the genetics matched a polar bear jawbone found in Svalbard, Norway dating from around 120,000 (though as recent as 40,000 years ago).


Nepal's tigers on the rebound

(07/30/2013) Nearly two hundred tigers roam the lowland forests of Nepal, according to a new survey. This is a 63 percent increase in the country's tiger population since 2009, and rare good news for global efforts to save the tiger from extinction.


NASA: Deforestation jumps in Malaysia

(06/10/2013) Deforestation jumped during the first three months of 2013 in Malaysia, Nepal and Mexico, according to a forest tracking tool developed by a team of NASA researchers.


Mount Everest glaciers have shrunk 13% in 50 years

(05/13/2013) Glaciers in the Mount Everest region have shrunk by 13 percent and the snow-line has shifted 180 meters (590 feet) higher during the past 50 years, according to a study that will be presented this week at a conference organized by the American Geophysical Union.


Pity the pangolin: little-known mammal most common victim of the wildlife trade


(02/11/2013) Last year tens-of-thousands of elephants and hundreds of rhinos were butchered to feed the growing appetite of the illegal wildlife trade. This black market, largely centered in East Asia, also devoured tigers, sharks, leopards, turtles, snakes, and hundreds of other animals. Estimated at $19 billion annually, the booming trade has periodically captured global media attention, even receiving a high-profile speech by U.S. Secretary of State, Hillary Clinton, last year. But the biggest mammal victim of the wildlife trade is not elephants, rhinos, or tigers, but an animal that receives little notice and even less press: the pangolin. If that name doesn't ring a bell, you're not alone.


An avalanche of decline: snow leopard populations are plummeting

(01/03/2013) The trading of big cat pelts is nothing new, but recent demand for snow leopard pelts and taxidermy mounts has added a new commodity to the illegal trade in wildlife products, according to the Environmental Investigation Agency (EIA). Traditionally, the market for large cat products has centered around tiger bones and parts for traditional Chinese medicine. Snow leopards (Uncia uncia), however, are a novel trend in the illegal wildlife trade arena and skins and taxidermy mounts are the most recent fad in luxury home décor.


Tigers and humans can coexist, says study

(09/04/2012) Humans and tigers can coexist in the same area with minimal conflict, finds a new study that raises hopes for big cat conservation.


Wildlife corridor key to conserving tigers, rhinos in Nepal

(03/19/2012) A single forest corridor links two of Nepal's great wildlife areas: Chitwan National Park and the Mahabharat mountain range, also known as the "little Himalayas." The Barandabhar Forest Corridor (BFC) has become essential for the long term survival Nepal's Indian rhinos (Rhinoceros unicornis) and Bengal tigers (Panthera tigris tigris). Yet, according to a new paper published in mongabay.com's open access journal Tropical Conservation Society (TCS), the corridor is imperiled by deforestation, a highway, and inconsistent management policies.


Happy rhino news: no rhinos poached in Nepal last year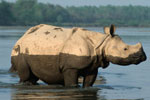 (01/10/2012) As rhinos again fell to poachers in record numbers in 2011, there was one bright-spot: Nepal. Not a single rhino was killed by poachers in the Himalayan nation, home to an estimated 534 greater one-horned rhinos (Rhinoceros unicornis), categorized as Vulnerable by the IUCN Red List. Conservationists celebrated at Chitwan National Park, which holds the vast majority of the country's rhinos.


Chemotherapy tree facing extinction

(11/10/2011) A yew tree in the Himalayas that produces the chemotherapy drug, Taxol, is in danger of extinction. An update to the IUCN Red List, has moved the tree, named Taxus contorta, from Vulnerable to Endangered. Overharvesting for medicine and fuelwood have placed the species in serious danger.


Belief and butchery: how lies and organized crime are pushing rhinos to extinction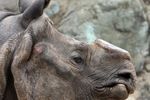 (05/11/2011) Few animals face as violent, as well organized, and as determined an enemy as the world's rhinos. Across the globe rhinos are being slaughtered in record numbers; on average more than one rhino is killed by poachers everyday. After being shot or drugged, criminals take what they came for: they saw off the animal's horn. Used in Traditional Chinese Medicine, which claims that it has curative properties, rhino horn is worth more than gold and cocaine on the black market. However, science proves all this cash and death is based on a lie. 'There is no medicinal benefit to consuming rhino horn. It has been extensively analyzed in separate studies, by different institutions, and rhino horn was found to contain no medical properties whatsoever,' says Rhishja Larson.


In spite of poaching, Nepal's rhino population on the rise

(04/27/2011) Good news for rhinos is rare recently, but a new census shows that Nepal's one-horned rhino (Rhinoceros unicornis) population has increased by 23% since 2008 even in the face of poaching. In total 534 rhinos survive in Nepal, a rise of 99 individuals from 3 years ago.


Top forest policies recognized

(03/23/2011) 19 forest policies have been nominated for an award by the World Future Council, a global think tank.


Red pandas may be threatened by small-scale trade

(12/27/2010) Two studies investigated the scale and potential threat of continued trade in red pandas and found that while reports are low, the occurrence of isolated incidents may be enough to threaten species survival.


Authorities confiscated over 1000 tigers in past decade

(11/09/2010) Highlighting the poaching crisis facing tigers, a new report by the wildlife trade organization, TRAFFIC, found that from 2000-2010 authorities have confiscated the parts of 1,069 tiger individuals, many of them dead. The tigers, or their body parts, were confiscated from 11 of the species' 13 range countries, according to the report entitled Reduced to Skin and Bones. Yet the number only hints at the total number of tigers (Panthera tigris) vanishing in the wild due to the illegal trade in tiger parts for traditional Asian medicine and decorative items, such as skins.


Massive forest loss spurs Nepal to ban logging for two months

(06/23/2010) Nepal has announced a two month ban on logging throughout the mountainous country, reports the AFP. The ban was issued after officials received reports of alarming deforestation in lowland areas; according to one official over 100,000 hectares (250,000 acres) of forest was lost in a few months, more forest than was lost from 2000-2005.


National parks in India and Nepal hit by rhino poachers

(03/02/2010) The rare Indian rhinoceros is not safe from poachers even in national parks. In Nepal's world renowned Royal Chitwan National Park, twenty-four Indian rhinos (Rhinoceros unicornis) have been poached since the last census was taken in 2008. The most recent one was killed last Thursday. Approximately 372 Indian rhinos survive in the park, and the population is in decline.


In midst of poaching crisis, illegal rhino horn tops gold

(11/25/2009) Rhino poaching has hit a fifteen-year high, and the rising price for black-market rhino horn is likely the reason why. For the first time in a decade rhino horn is worth more than gold: a kilo of rhino horn is worth approximately 60,000 US dollars while gold is a little over 40,600 US dollars.


Nations vulnerable to global warming present demands: carbon levels below 350ppm and billions in aid

(11/10/2009) A group of nations especially vulnerable to the effects of climate change have released a declaration calling for developed countries to keep CO2 emission below 350 parts per million (ppm) and to give 1.5 percent of their gross domestic product to aid developing nations in adapting to the myriad impacts of climate change.


Apple's Snow Leopard helps real-life cats

(09/07/2009) Apple's release of its new operating system, dubbed "Snow Leopard", is helping raise awareness of the plight of one of the world's most endangered big cats, reports the Snow Leopard Trust, a group working to protect the real-life snow leopard in its mountainous habitat across Central Asia.


Photos: hundreds of new species discovered in Himalayan region, threatened by climate change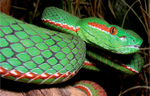 (08/10/2009) Scientists from a variety of organizations have found over 350 new species in the Eastern Himalayas, including a flying frog, the world's smallest deer, and a gecko which has walked the earth for 100-million-years, according to a new report by the World Wildlife Fund (WWF). The report, entitled Where World's Collide, warns that these rare biological treasures, as well as numerous other species, are threatened in the Eastern Himalayas by climate change.


Rhino poaching rises sharply due to Asian demand for horns

(07/09/2009) Rhino poaching rates have hit a 15-year-high as a consequence of demand for horns for use in traditional medicine, according to new report published by the wildlife trade monitoring network TRAFFIC. Asia-based criminal gangs run the illegal trade.


UN: Population growth rates fall to 1.1 percent in Asia-Pacific

(05/19/2009) The population growth rate in the Asia-Pacific region has dropped to 1.1 percent, according to the Statistical Yearbook for Asia and the Pacific 2008, compiled by the UN's Economic and Social Commission for Asia and the Pacific (ESCAP). The 1.1 percent growth rate is the lowest in the developing world.


How to Save Snow Leopards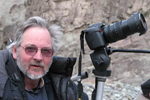 (10/28/2008) The snow leopard (Panthera uncia) is one of the rarest and most elusive big cat species with a population of 4,500 to 7,500 spread across a range of 1.2 to 1.6 million kilometers in some of the world's harshest and most desolate landscapes. Found in arid environments and at elevations sometimes reaching 18,000 feet (5,500 meters), the species faces great threats despite its extreme habitat. These threats vary across its range, but in all countries where it is found — Afghanistan, Bhutan, China, India, Kyrgyzstan, Kazakhstan, Nepal, Mongolia, Pakistan, Russia, Tajikistan, Uzbekistan and possibly Myanmar — the species is at risk. In some countries snow leopard are directly hunted for their pelt, in others they are imperiled by depletion of prey, loss of habitat, and killing as a predator of livestock. These threats, combined with the cat's large habitat requirements, means conservation through the establishment of protected areas alone may not be enough save it from extinction in the wild in many of the countries in which it lives. Working to stave off this fate in half a dozen of its range countries is the Snow Leopard Conservancy. Founded by Dr. Rodney Jackson, a biologist who has been studying snow leopard in the wild for 30 years, the Conservancy seeks to conserve the species by "promoting innovative grassroots measures that lead local people to become better stewards of endangered snow leopards, their prey, and habitat."


14 countries win REDD funding to protect tropical forests

(07/24/2008) Fourteen countries have been selected by the World Bank to receive funds for conserving their tropical forests under an innovative carbon finance scheme.


Nepal's tiger population plummets due to poaching

(07/02/2008) Nepal's tiger population have plummeted due to poaching and a booming trade in their parts, according to a government survey released Tuesday.


Asia's tigers could get big boost from small conservation efforts

(11/05/2007) Small changes to the management of wildlife reservers in India, Bangladesh, Bhutan, and Nepal could dramatically boost endangered tiger populations, reports a new study published in the journal Biological conservation.


conservationists killed in Nepal helicopter crash

(09/25/2006) 24 people were killed in a helicopter crash in Nepal on Saturday September 23rd. Seven of the victims were staff members of WWF, a leading conservation group. The helicopter was carrying them from a conservation site at Ghunsa, in the remote eastern mountains of Nepal, according to WWF.


Why some Himalayan glaciers aren't melting due to climate change

(08/25/2006) New research into climate change in the Western Himalaya and the surrounding Karakoram and Hindu Kush mountains could explain why many glaciers there are growing and not melting. The findings suggest this area, known as the Upper Indus Basin, could be reacting differently to global warming, the phenomenon blamed for causing glaciers in the Eastern Himalaya, Nepal and India, to melt and shrink.