News articles on Invasive Species

---
Mongabay.com news articles on Invasive Species in blog format. Updated regularly.






Alien plants invade Nigerian protected 'gene bank'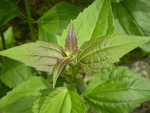 (03/28/2011) Very few studies have been conducted on invasive species in Nigeria, however a new study in mongabay.com's open access journal Tropical Conservation Science has discovered 25 invasive plants in a field gene bank at the National Center for Genetic Resources and Biotechnology (NASGRAB) in Ibadan. The gene bank is used to establish populations of important and, in some cases threatened, native plant species. The gene bank spans 12 hectares, but the study found that 18% of the area was overtaken with invasive species that likely compete with the protected Nigerian plants for nutrients, space, and light. Among the 25 invasive species, 14 were herbs, 8 were vines, 2 were shrubs, and one was a tree.
Photos: penguins devastated by oil spill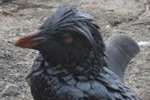 (03/22/2011) Disturbing photos show northern rockhopper penguins (Eudyptes moseleyi) hit hard by an oil spill from a wrecked cargo ship on Nightingale Island in the Southern Atlantic. Already listed as Endangered by the IUCN Red List, the oil spill threatens nearly half of the northern rockhopper population according to BirdLife International. Already conservation workers say 'hundreds' of penguins have been oiled. Located the remote Southern Atlantic, Nightingale Island is a part of the UK's Tristan da Cunha archipelago. The island's are home to a variety of birdlife, including species that survive no-where else but on the archipelago.
Hundreds of endangered penguins covered in oil after remote spill

(03/21/2011) Conservation workers have found hundreds of oiled northern rockhopper penguins (Eudyptes moseleyi) after a cargo vessel wrecked on Nightingale Island, apart of the UK's Tristan da Cunha archipelago. Northern rockhopper penguins are listed as Endangered by the IUCN Red List. According to a press release by BirdLife International, the spill threatens nearly half of the world's northern rockhopper population.
Forgotten species: the plummeting cycad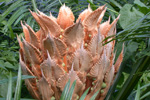 (12/06/2010) I have a declarative statement to make: cycads are mind-blowing. You may ask, what is a cycad? And your questions wouldn't be a silly one. I doubt Animal Planet will ever replace its Shark Week with Cycad Week (perhaps the fact that it's 'animal' planet and not 'plant' planet gave that away); nor do I expect school children to run to see a cycad first thing when they arrive at the zoo, rushing past the polar bear and the chimpanzee; nor do I await a new children's book about a lonely little anthropomorphized cycad just looking for a friend. In the world of species-popularity, the cycad ranks pretty low. For one thing, it's a plant. For another thing, it doesn't produce lovely flowers. And for a final fact, it looks so much like a palm tree that most people probably wouldn't know it wasn't. Still, I declare the cycad to be mind-blowing.
World's rarest snake making a comeback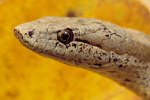 (11/02/2010) The Antiguan racer (Alsophis antiguae) shares a similar story with many highly endangered island species. Invasive mongoose killed every racer on the Caribbean island of Antigua, leaving only a small population on nearby Great Bird Island. Confined to 8 hectares, this final population was being killed-off by invasive Eurasian black rats. By the time conservationists took action, only 50 Antiguan racers survived in the world. But here's where the story turns out different: 15 years later, a partnership between six conservation groups has succeeded in raising the population tenfold to 500 snakes and expanded its territory to other islands through snake-reintroductions.
Rivers worldwide in peril: society treats symptoms, ignores causes
(09/29/2010) Dams, agricultural runoff, pesticides, sewage, mercury pollution from coal plants, invasive species, overconsumption, irrigation, erosion from deforestation, wetland destruction, overfishing, aquaculture: it's clear that the world's rivers are facing a barrage of unprecedented impacts from humans, but just how bad is the situation? A new global analysis of the world's rivers is not comforting: the comprehensive report, published in Nature, finds that our waterways are in a deep crisis which bridges the gap between developing nations and the wealthy west. According to the study, while societies spend billions treating the symptoms of widespread river degradation, they are still failing to address the causes, imperiling both human populations and freshwater biodiversity.
U.S. government bombs Guam with frozen mice to kill snakes

(09/28/2010) In a spectacularly creative effort to rid the island of Guam of an invasive species, the US Department of Agriculture is planning to 'bomb' the rainforests with dead frozen mice laced with acetaminophen. The mice-bombs are meant to target the brown tree snake, an invasive species which has ravaged local wildlife, and angered local residents, since arriving in the 1940s.
Goats, cats trigger near extinction of Hawaiian bird in past 7 years

(09/14/2010) A new survey by the United States Geological Survey shows the population of the Palila (Loxioides bailleui), a beautiful songbird found only in Hawaii, has fallen from 4,400 birds to 1,200 birds since 2003, a decline of nearly 75 percent. The bird is being driven toward extinction by introduced sheep and goats, which are destroying the Palila's key food source, and feral cats, which are killing off adult birds and hatchlings, according to the American Bird Conservancy.
Australian mammals in steady decline even in large National Park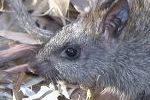 (07/19/2010) Kakadu National Park, one of the Australia's "largest and best-resourced" protected areas, is experiencing a staggering decline in its small mammal population, according to a new study published in Wildlife Research. Spanning nearly 2 million hectares—larger than Fiji—the park lies in tropical northern Australia. 'This decline is catastrophic,' John Woinarski, lead author of the study and expert on Australian mammals, told mongabay.com. 'We know of no comparable case in the world of such rapid and severe decline of a large proportion of native species in a large conservation reserve.'
Photos: rats drive island lizard to extinction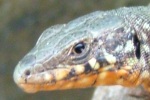 (06/29/2010) The Selmunett lizard (Podarcis filfolensis ssp. Kieselbachi) is very likely extinct, according to Maltese naturalist Arnold Sciberras. One of four subspecies of the Maltese wall lizard, the Selmunett lizard was last seen in 2005. Although the lizard's home—Selmunett Island—has long been uninhabited by people, that fact did not help save the lizard. Over-predation by introduced rats is thought to be the primary cause of lizard's extinction.
'No hope now remains' for the Alaotra grebe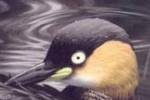 (05/31/2010) World governments have missed their goal of stemming biodiversity loss by this year, instead biodiversity loss has worsened according to scientists and policy-makers, and a little rusty-colored bird, the Alaotra grebe (Tachybaptus rufolavatus) is perhaps a victim of this failure to prioritize biodiversity conservation. Native to a small region in Madagascar, the grebe has been declared extinct by BirdLife International and the IUCN Red List due to several factors including the introduction of invasive carnivorous fish and the use of nylon gill-nets by local fishermen, which now cover much of the bird's habitat, and are thought to have drowned diving grebes. The bird was also poached for food.
The Caribbean's wonderfully weird (and threatened) mammals, an interview with Jose Nunez-Mino

(01/18/2010) Not many people know the solenodon and the hutia, yet for the fortunate few that have encountered them, these strange little-studied mammals—just barely holding on in the Caribbean island of Hispaniola—deserve to be stars of the animal kingdom. "I could not quite believe it the first time I held a solenodon; I was in utter awe of this mesmerizing mammal. […] They have a long flexible snout which is all down to the fact that it is joined to the skull by a unique ball-and-socket joint. This makes it look as if the snout is almost independent to the rest of the animal. You can't help but feel fascinated by the snout and inevitably it does make you smile," Dr. Jose Nunez-Mino, the Project Manager for a new initiative to study and conserve the island's last mammals, told mongabay.com in an interview.
Gone: a look at extinction over the past decade

(01/03/2010) No one can say with any certainty how many species went extinct from 2000-2009. Because no one knows if the world's species number 3 million or 30 million, it is impossible to guess how many known species—let alone unknown—may have vanished recently. Species in tropical forests and the world's oceans are notoriously under-surveyed leaving gaping holes where species can vanish taking all of their secrets—even knowledge of their existence—with them.
Employing dogs to save endangered species and places, an interview with Megan Parker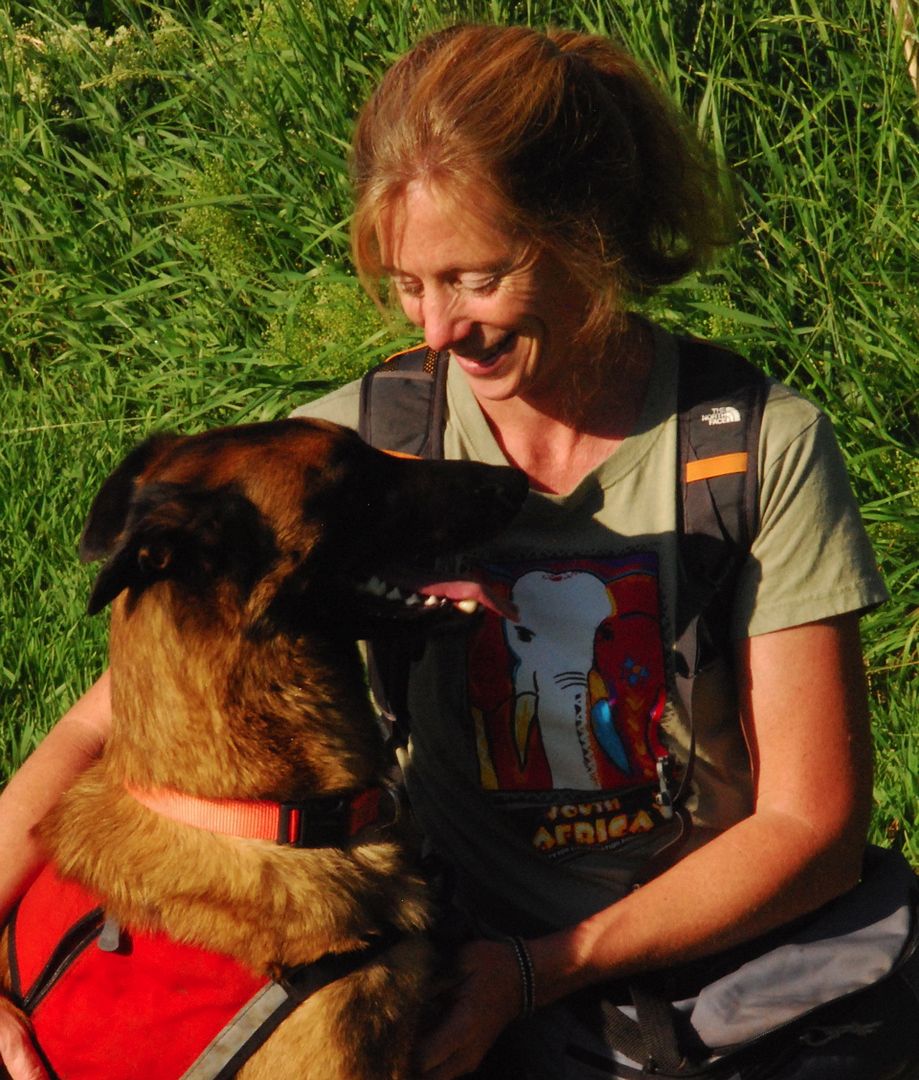 (09/21/2009) For millennia dogs have been helpers to humans: they have herded and protected livestock, pulled sleds, hunted game, led the blind, located people after disasters, and sniffed out drugs. Now a new occupation can be added: conservation aide. Working Dogs for Conservation (WDC) was begun by Megan Parker in 2000: the idea, to use dogs' impeccable scent capabilities for conservation initiatives, appears so logical and useful when Parker talks about it, one is surprised it took environmentalists so long to realize the potential of dogs.
New report predicts dire consequences for every U.S. region from global warming
(06/17/2009) Government officials and scientists released a 196 page report detailing the impact of global warming on the U.S. yesterday. The study, commissioned in 2007 during the Bush Administration, found that every region of the U.S. faces large-scale consequences due to climate change, including higher temperatures, increased droughts, heavier rainfall, more severe weather, water shortages, rising sea levels, ecosystem stresses, loss of biodiversity, and economic impacts.
Have Australian cane toads finally met their match?
(03/31/2009) This weekend in Queensland, Australia the government held the first 'Toad Day Out' where hundreds of locals went hunting for the invasive cane toad, catching an estimated 10,000 toads to be euthanized. At the same time, researchers announced in the journal Functional Ecology that they may have discovered a native Australian species that will finally rout the cane toad—and it's not man. The meat ant is a notoriously aggressive and abundant insect which is known to consume anything edible, including the scientists argue, cane toads.
20 waterbirds added to threatened list

(10/02/2008) The U.N. has added 20 species of migratory waterbird to the Agreement on the Conservation of African-Eurasian Migratory Waterbirds (AEWA) giving them greater international protection in Africa, Europe, and Asia.
Amphibians face mass extinction

(08/11/2008) Amphibians are in big trouble. At least one third of the world's 6,300 known species are threatened with extinction, while at least 200 species have gone extinct over the past 20 years. Worryingly the outbreak of a deadly fungal disease, chytridiomycosis, is spreading throughout the tropics leaving millions of victims. A new study, published in the early edition of the Proceedings of the National Academy of Sciences, warns that there is "little time to stave off a potential mass extinction" of frogs, salamanders, and caecilians.
Cane toads are killing crocodiles in Australia

(07/30/2008) The cane toad has been a scourge to Australian wildlife for decades. An invasive species, the cane toad competes with local endemic frog species and due to its high toxicity kills any predator who preys on it, including snakes, raptors, lizards, and the carnivorous marsupial, northern quoll. New research has uncovered another victim of the toad. The freshwater crocodile has suffered massive population declines due to consuming the irascible toad.
Birds face higher risk of extinction than conventionally thought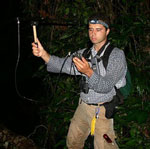 (07/14/2008) Birds may face higher risk of extinction than conventionally thought, says a bird ecology and conservation expert from Stanford University. Dr. Cagan H. Sekercioglu, a senior research scientist at Stanford and head of the world's largest tropical bird radio tracking project, estimates that 15 percent of world's 10,000 bird species will go extinct or be committed to extinction by 2100 if necessary conservation measures are not taken. While birds are one of the least threatened of any major group of organisms, Sekercioglu believes that worst-case climate change, habitat loss, and other factors could conspire to double this proportion by the end of the century. As dire as this sounds, Sekercioglu says that many threatened birds are rarer than we think and nearly 80 percent of land birds predicted to go extinct from climate change are not currently considered threatened with extinction, suggesting that species loss may be far worse than previously imagined. At particular risk are marine species and specialists in mountain habitats.
Invasive Species: Toad-ally out of control

(05/18/2008) Throughout warm, wet climates around the world lurks a camouflaged combatant seldom known beyond those who experience first hand its awesome destructive powers. It is an ingeniously crafted destroyer equipped with a host of specially developed chemical toxins, a lightening fast attack, and the ability to easily navigate across both water and land. This devious tool is not a creation of human engineering or military research and development but a product of a much more ancient and refined process: evolution. And until human intervention it was neither ecologically harmful nor an invasive pest but a well-integrated part of ecosystems throughout South and Central America. Meet Bufo marinus — the cane toad: exemplary proof of how human short-sightedness and misuse of biological control agents often leads to the catastrophic mismanagement of our natural world in the form of a large, squat, hungry toad.
Borneo's pygmy elephants are an alien species

(04/18/2008) A new study suggests that the Borneo pygmy elephant -- one of Borneo's best known and charismatic animals -- is actually an invasive species introduced from a neighboring island by a former sultan. The finding offers hope that in Borneo, the elephant can avoid the fate that befell it in its native Java: extinction.
Invasive species cost China $14B per year

(04/01/2008) Rapid economic growth and giant infrastructure projects have allowed invasive species to spread throughout China and inflict more than $14.5 billion of damage to the nation's economy annually, according to a study published in Bioscience. The research warns that the Beijing Olympics may worsen the toll.
Rats decimating Aleutian Islands' ecology

(02/25/2008) Rats are disrupting fragile ecosystems on the Aleutian Islands Archipelago, reports a new study published in the Proceedings of the National Academy of Sciences.
Invasive species hurt developing world economies

(01/18/2008) The 'real' costs of invasive species are underestimated in developing countries, argues a new report that calls for more research into the environmental, social and economic impact of non-native plants and animals.
Cane toads to invade 2 million square kilometers of Australia
(04/03/2007) Cane toads are dramatically expanding their range in Australia and may eventually double their current extent to occupy over 2 million square kilometers, according to new projections by a team of scientists writing in Proceedings of The Royal Society B: Biological Sciences. The researchers report that the invasive amphibians increasingly occupying zones outside their native conditions, putting native Australian species at ever greater risk.
Ladybugs ruin good wine

(03/26/2007) Secretions by ladybugs can taint the aroma and flavor of otherwise perfectly good wine, but scientists at Iowa State University say they may have devised a solution.
World's only blue lizard heads toward extinction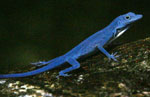 (03/07/2007) High above the forest floor on the remote Colombian island of Gorgona lives a lizard with brilliant blue skin, rivaling the color of the sky. Anolis gorgonae, or the blue anole, is a species so elusive and rare, that scientists have been unable to give even an estimate of its population. Due to the lizard&spod;s isolated habitat and reclusive habits, researchers know little about the blue anole, but are captivated by its stunning coloration.





Alien water weed re-invades Lake Victoria

(02/27/2007) Water hyacinth has re-invaded Lake Victoria, choking thousands of acres (hectares) of the lake's surface in Kenya, according to satellite pictures released by NASA.







Add invasive species status to list of biofuel concerns

(09/22/2006) High energy prices over the past couple years have fueled interest in biofuels, which proponents say are less damaging to the environment and provide energy security not afforded by foreign oil and gas imports. Nevertheless, accompanying their rise in visibility, have been concerns over their environmental impact of converting natural vegetation for their production. Now scientists warn that some biofuel crops pose a risk as invasive species.





Invasive purple flower impacts Iceland's biodiversity

(07/24/2006) A common sight throughout much of Iceland is large fields of vibrant purple nootka, or Alaskan lupine. The flower looks at home in this landscape, but was actually introduced in 1945 to lowland areas as a means to add nitrogen to the soil and also to function as an anchor for organic matter. Lupine has since flourished here, spreading like a wildfire, in almost effortless competition with the other species already in residence. Critics of this initiative view the flower as an invasive species that is threatening low-growing mosses and other native plants.





Tropical Asia needs to act to save biodiversity, say scientists

(07/22/2006) A group of scientists urged governments of tropical Asia to take steps to stem biodiversity loss across the region. At the annual meeting for the Association for Tropical Biology and conservation, hosted at the Tropical Botanical Garden (XTBG) of the Chinese Academy of Sciences in the Yunnan province of China, scientists said that population growth and booming economic expansion are fueling illegal logging, wildlife poaching, and habitat destruction. The scientists noted that populations of elephants, rhinoceroses, tigers, sun bears, orangutans, and other species unique to tropical Asia have fallen significantly in recent years as a result of these activities.





Chinese invaders threaten Britain

(02/08/2006) An exotic type of crab is spreading at an alarming rate throughout Britain's coast and rivers, a new study shows. The Chinese mitten crab (pictured), brought to Britain during the last century in ships' ballast water, could cause devastating environmental problems if populations are not monitored and controlled, say the study's authors.







Invasive species may increase with global warming

(10/13/2005) New research published in Molecular Ecology suggests that climate change could trigger the expansion of invasive species into wider ranges. The study looked at the genetic history of a goby species in the Eastern Atlantic which appears to have expanded its range dramatically when the world warmed about 150,000 years ago





Invasive species date back thousands of years

(10/13/2005) Much has been made of the economic impacts of recent biological invasions, but what are the implications of invasions in deep time? Luiz Rocha leads geneticists who time travel through ocean environments. The results of their travels, published online in Molecular Ecology, tell us that during warm, interglacial periods, reef-associated fish (goby genus Gnatholepis), leapt around the horn of Africa into the Atlantic, where their range expanded as the world warmed.




Page 1 | Page 2 | Page 3