News articles on Green Design

---
Mongabay.com news articles on Green Design in blog format. Updated regularly.





A bold design for conservation

(09/07/2012) Carlos and his wife Nancy come from a line of artisans, and like their parents, they began working in handicrafts at a young age in their native Ecuador. This husband-wife duo spent most of their lives traveling long distances to and from Otavalo, an Andean crossroads about an hour outside of the capital Quito, to sell their jewelry at the daily market.


Can 'boutique capitalism' help protect the Amazon?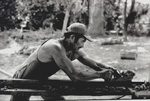 (10/11/2010) Most companies talk green, but few—almost none in fact—actually walk the walk. Sustainable design company, Ecostasy, not only walks the walk, but actually seeks out among the most challenging places to work: the imperiled Brazilian Amazon. Specializing in hand-crafted products by indigenous groups—such as jewelry, pots, and furniture—Ecostasy seeks to balance smart economics, environmental protection, and community development. Make no mistake, however, Ecostasy is not a non-profit, but a rare and refreshing example of a company truly dedicated to changing the world for the better. "In my mind, a virtuous company does not compromise ethical principles for economic interests. For me, being ethical is comprised of conducting oneself with honesty and responsibility to one's constituencies (customers, employees, suppliers), society and the environment," Katherine Ponte, founder of Ecostasy, told mongabay.com in an interview.


Is El Niño back?

(07/28/2009) Ocean temperatures in the central and eastern Pacific have shifted into El Niño conditions, increasing the likelihood of anomalously dry conditions in Southeast Asia and other unusual weather patterns, according to the National Oceanic and Atmospheric Administration (NOAA) Climate Prediction Center.


New glass could reduce one billion annual bird deaths from U.S. window collisions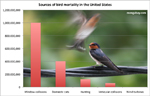 (07/13/2009) The deaths of billions of birds annually due to collision with window glass can be reduced through simple measures including dimming lights in buildings at night, landscaping changes, and using window coverings that make glass more visible to birds, reports a bird expert writing in The Wilson Journal of Ornithology. Conducting experiment with different types of firm on plastics and glass, Daniel Klem Jr., an ornithologist at Muhlenberg College in Allentown, Pennsylvania, found coverings that create visual "noise" can dramatically reduce bird-window collisions without drastically increasing costs or impeding visibility for humans relative to conventional glass. The most effective covering was a new exterior film with evenly spaced ultraviolet (UV)-reflecting and UV-absorbing patterns, which can be seen by birds but not humans.


Universal phone charger to cut e-waste

(02/18/2009) Mobile phone manufacturers will introduce a universal charger for handsets by 2012, reports CNN.


Discovery may lead to organic acrylic glass made from sugar

(11/16/2008) A new discovery make it possible in the future to manufacture acrylic glass from organic materials including sugars, alcohols or fatty acids.


Green New Deal will spark global economy, create jobs

(10/22/2008) A "Global Green New Deal" that focuses the world economy "towards investments in clean technologies and 'natural' infrastructure such as forests and soils is the best bet for real growth, combating climate change and triggering an employment boom," according to a new initiative led by the United Nations Environment Programme (UNEP).


Challenges of starting a green business

(10/20/2008) While green design offers the potential to greatly improve the sustainability of new goods and services without sacrificing performance, developing and bringing such products to market is a challenge, said a panel of innovators from companies using nature as inspiration for new technologies. Speaking at the 2008 Bioneers conference in San Rafael, California, Stephen Dewar of WhalePower, Charles Hamilton of Novomer, and Jay Harman of PAX Scientific told biomimicry expert Jane Benyus that radically new approaches to solving design and engineering problems is often met with skepticism from the existing market.


Company that turns CO2 into eco-friendly plastic gets new CEO

(10/20/2008) Novomer, a firm developing biodegradable plastics using carbon dioxide instead of petroleum as a feedstock, today announced the appointment of Jim Mahoney as its new chief executive officer and the relocation of company headquarters from Ithaca, N.Y. to Boston, Mass.


Financial crisis could pave way for greener economy inspired by nature

(10/20/2008) Biomimicry — the use of nature to inspire design — could serve as a model for a greener economy that rises out of the ashes of the financial crisis, said experts meeting at a sustainability conference in the San Francisco Bay Area. Speaking at the three-day Bioneers conference in San Rafael, Janine Benyus, a leading voice in the emerging field of biomimicry, said that nature offers lessons that can be applied to build better and more sustainable products and services as well as economic models.


Big computer makers pitch energy efficiency to sell more services, equipment

(09/09/2008) Tech giants are using high power costs to market new energy efficiency computers to large corporate data centers, reports the Wall Street Journal.


Algae could yield 30 times more biofuel than soybeans, while cleaning the environment

(08/15/2008) Algae could be used as a biofuel while simultaneously cleaning up the environment, report researchers at the University of Virginia.


Breakthrough in solar energy: ten times more effective solar power may be available in three years

(07/10/2008) The breakthrough scientists have been waiting for to make solar power cheaper, more efficient--and therefore a more effective replacement for traditional energy sources--has been made by a group of MIT researchers.


Whale biomimicry inspires better wind turbines

(07/07/2008) By studying and mimicking the characteristics of the flippers, fins and tails of whales and dolphins, engineers have devised more a efficient way to generate wind power, reports a researcher presenting at the Society for Experimental Biology's Annual Meeting in Marseille, France.


Future cities will be more like ecosystems that enrich society and the environment

(05/28/2008) As The World Science Festival continues in New York this week, specialists in vastly diverse fields across scientific disciplines are coming together to talk about ideas, problems and solutions. From Astronomy to Bioacoustics, the dialogues about challenges and opportunities are rich and inspiring. At the front of this year's festival rests the issue of sustainability and how scientists, specialists and society will address the imminent environmental and economic trials we are sure to face in a rapidly changing and uncertain world.


Amazon farming technique may fight global warming

(04/11/2008) Fifteen hundred years ago, tribes people from the central Amazon basin mixed their soil with charcoal derived from animal bone and tree bark. Today, at the site of this charcoal deposit, scientists have found some of the richest, most fertile soil in the world. Now this ancient, remarkably simple farming technique seems far ahead of the curve, holding promise as a carbon-negative strategy to rein in world hunger as well as greenhouse gases.


New plastics dervied from CO2 emissions could fight global warming

(04/10/2008) Efforts to slow global warming by "scrubbing" carbon dioxide smokestack emissions could generate a material for the production of DVDs, beverage bottles and other products made from polycarbonate plastics, say chemists speaking at the 235th annual meeting of the American Chemical Society.


Gecko-inspired adhesive tape could improve recovery from surgery

(02/18/2008) Researchers are close to developing a biodegradable surgical adhesive based on biomimicry of gecko feet. Geckos are famous for their ability to walk on ceilings and vertical surfaces.


Nike to launch "green" eco-shoe

(02/15/2008) When Nike unveils the $185 Air Jordan XX3 this weekend at the NBA All-Star Game festivities this weekend, it will be the culmination of a company-wide effort to reduce the environmental impact of its footwear manufacturing, according to The Wall Street Journal.


Staples dumps Asia Pulp & Paper over its destruction of virgin rainforests

(02/07/2008) Office supply giant Staples Inc. dropped Asia Pulp & Paper Co. Ltd. (APP), one of the world's largest paper companies, as a supplier due to concerns over its environmental performance, reports Tom Wright of the Wall Street Journal.


Carbon tax would make China greener and reduce warming risks

(02/07/2008) Driven by booming economic growth and rapid urbanization, China's carbon dioxide emissions are surging. At the same time, forecasts suggest climate change will have an immense impact on the country, with rising sea levels projected to swamp key industrial areas and diminished rainfall reducing agricultural output. Given this outlook, a new policy paper published in Science argues that China will need to embark on a cleaner path to growth, one that is less dependent on coal. The authors say that international assistance in the form of carbon funds could help persuade Chinese leadership to move towards more environmentally-friendly energy technologies.


New program pays Canadians for energy efficiency gains

(01/20/2008) As I write this article, CBS News is having a Sunday evening prime-time, hour long special on global warming. What is alarming is both the extent of how bad the situation is for the planet, the impact on wildlife (e.g . Polar Bear populations dwindling dangerously low due to reduced glaciers) and the alleged refusal of certain governments to acknowledge both that there is a fact based problem and that we are running out of time to reduce its effects on the air we breathe, our environments, our forests and its wildlife population.


Termites may produce cleaner biofuels

(11/23/2007) Termites may be the key to greener, more effective biofuels, report scientists writing in the November 22 edition of the journal Nature.


Big companies push energy efficiency

(09/05/2007) Some of the world's largest companies are pushing green initiatives to improve energy efficiency in office buildings reports the Wall Street Journal.


Guidelines to ensure biofuels production won't hurt the environment

(08/30/2007) Environmentalists have long seen biofuels as a means to improve the sustainability of transportation and energy use since they are a renewable source of energy that can be replenished on an ongoing basis. Further, because biofuels are generally derived from plants, which absorb carbon from the atmosphere as they grow, biofuel production offers the potential to help offset carbon dioxide emissions and mitigate climate change. Nonetheless, in recent years, there has been considerable backlash against biofuels, which are increasingly viewed as a threat to the environment. Green groups now point to large-scale land conversion for energy crops, higher food prices, and a spate to studies that suggest net emissions from corn ethanol are little better than those from fossil fuels, to caution that biofuels can cause more problems than they address.


Apple comes up a bit short on eco-credentials of new iMac

(08/10/2007) While Apple has touted the environmental attributes of its newest iMac, critics say the new computer failed to live up to the company's goals for the use of mercury, reports the San Jose Mercury. In May, Apple said it would eventually replace mercury-containing fluorescent backlights in its LCD monitors with LEDs backlights, but the new computers don't use the new technology. The company said it still face technological hurdles in rolling out the new LCDs.


Google to be carbon neutral by year end

(06/20/2007) Google Inc. aims to be carbon neutral by the end of 2007, according to a statement posted on the Official Google Blog. The search giant plans to fight global warming by investing in and using renewable energy sources; reducing energy consumption by maximizing efficiency, and purchasing carbon offsets for the greenhouse gas emissions that it cannot reduce directly.


Google will put $10M towards plug-in hybrid cars

(06/19/2007) Google.org, Google Inc.'s philanthropic arm, today unveiled an initiative to convert hybrid cars to plug-in hybrid vehicles (PHEVs), a move that will cut carbon dioxide emissions, reduce oil use, and help stabilize the electrical grid.


Google, Intel seek greener computers

(06/13/2007) Google, Intel, and other tech giants announced an energy efficiency drive develop "greener" computers that use 50 percent less power by 2010. The plan, dubbed the Climate Savers Computing Initiative, seeks to reduce emissions of greenhouse gases that contribute to global warming..


Google, Microsoft launch energy efficiency initiative

(06/12/2007) Google, Microsoft, and other tech giants announced an energy efficiency drive to reduce computer power consumption by 50 percent by 2010. The scheme, dubbed the Climate Savers Computing Initiative, seeks to reduce the emission of greenhouse gases that contribute to climate change global warming.


World's largest movement has no leader but 100M employees

(06/11/2007) The world's largest movement has no name, no leader, and no ideology, but may directly involve more than 100 million people, said a green business pioneer.


Improving energy efficiency will require overcoming market distortions

(05/20/2007) In a new study, McKinsey&Company, one the world's most respected management consulting firms, reports that the world should be able to cut energy demand growth by half over the next 15 years without compromising economic growth. However it says that market forces along will not drive the transition--targeted policies will be needed to overcome present market failures and policy distortions.


Ancient Amazonian technology could save the world


(05/17/2007) Terra preta, the ancient charcoal-based soil used by ancient Amazonians to create permanently fertile agricultural lands in the rainforest, is getting serious consideration as a means to fight global warming and meet domestic energy demand, reports an article in Scientific American.


16 cities to get energy-saving retrofits

(05/17/2007) Sixteen cities will get financing to make buildings "greener" through environmental renovations, former President Clinton announced Wednesday at the C40 Large Cities Climate Summit in New York, where mayors and local government officials are meeting to discuss strategies to flight global warming. The green building initiatives will cut carbon emissions and reduce waste.


'Green' dams could reduce GHG emissions

(05/14/2007) Scientists in Brazil have developed a way to reduce greenhouse emissions from large hydro-electric dams, according to a report from BBC News. The technology, developed by researchers at Brazil's National Space Research Institute (INPE), extracts methane from reservoir water to supplement energy produced by the dam turbines.


Urban parks can offset warming effects of climate change says study

(05/14/2007) Increasing the number of urban parks and street trees in a city could offset the local heat effects of global warming, reports a new study by researchers at the University of Manchester.


Apple defends green credentials, promises to do better

(05/04/2007) In a open letter posted Wednesday, Apple Inc. CEO Steve Jobs countered claims by green groups that the iPod and computer maker lagged in recycling and removing toxic chemicals from its products. He said the company is already an industry leader when it comes to the environment and that Apple will continue to reduce its impact on the planet.


Renewable chemicals for green plastics gain ground

(04/19/2007) A bio-plastics revival is furthering driving up commodity prices according to an article in today's Wall Street Journal. The article reports that high oil prices are leading manufacturers to substitute agricultural produce-based plastics for petroleum-based plastics.


Luxury designers are clueless when it comes to green fashion

(04/19/2007) While cutting-edge designers use eco-friendly fabrics made from the likes of bamboo and hemp to craft comfortable and stylish clothes that have a reduced impact on the planet, 'green' fashion has been slow to take off at the luxury level, reports an article in today's Wall Street Journal.


Littering with new plastic might not harm dolphins, sea turtles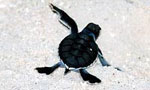 (03/28/2007) A new environmentally friendly plastic that degrades in seawater may make it possible to toss plastic waste overboard without killing turtles, dolphins and other marine life, according to research presented at the 233rd national meeting of the American Chemical Society by scientists from the University of Southern Mississippi.


Plug-in cars could help fuel Austin power grid

(03/12/2007) The city of Austin, Texas hopes to launch an ambitious plan using plug-in electric cars to reduce pollution and improve power grid management, reports an article in today's Wall Street Journal. Under the initiative put forth by Roger Duncan, deputy manager of Austin Energy, the city-owned electric utility, and backed by mayor Will Wynn, the plug-in electric cars would serve as sort of giant battery from which the city grid could draw power during peak demand.


Balloon technology could cut cost of solar energy 90% by 2010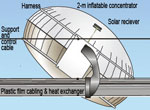 (02/21/2007) With high energy prices and mounting concerns over human-induced climate change, there is intense interest in renewable energy, especially solar, which produces no pollution and is readily available in the form of sunlight. In recent years, however, the solar energy market has been hampered by supply shortages of refined silicon, the critical resource needed for solar cell fabrication. Further, because solar installations traditionally require a large surface area to capture as much sunlight as possible, solar arrays often take up real estate, occupying land used agricultural production and other purposes. Without government subsidies, solar is not presently viable in many areas.


Green construction booms as housing market tanks


(02/21/2007) While the residential housing market goes bust, the green construction sector is weathering the storm nicely, according to an article in today's Wall Street Journal.


Green computing - Dell releases energy-saving server

(12/05/2006) Dell released a premium line of energy-efficient servers that consume considerably less power than regular models, joining a list of firms that offer consumers 'greener' products.


Showerhead cuts water use by injecting air bubbles

(11/09/2006) As Australians become increasingly alert to the importance of using water wisely in the home, CSIRO researchers have found a way to use a third less water when you shower -- by adding air. The scientists have developed a simple 'air shower' device which, when fitted into existing showerheads, fills the water droplets with a tiny bubble of air. The result is the shower feels just as wet and just as strong as before, but now uses much less water.


Shark biomimicry produces renewable energy system

(11/01/2006) An Australian firm has developed a renewable tidal energy conversion system based on the highly efficient fin structure of shark, tuna, and mackerel. BioPower Systems Pty Ltd., a renewable energy systems company based in Eveleigh, New South Wales, says that its bioSTREAM technology for converting tidal and marine current energy into electricity is modeled on biological species, such as shark and tuna, that use Thunniform-mode swimming propulsion.


Bacteria can generate renewable energy from pollution, help fight global warming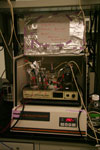 (10/26/2006) Currently, most energy production generates carbon dioxide, a potent greenhouse gas that contributes to global warming and local pollution. At the same time that carbon dioxide concentrations are rising in the atmosphere, fueling higher temperatures, burgeoning population growth of humans and livestock is producing ever-increasing amounts of organic pollution and waste. Now researchers at the Center for Biotechnology at the Biodesign Institute of Arizona State University are working on a way to solve both problems using bacteria to convert organic wastes into a source of electricity. Bruce Rittmann, Director of the Center for Environmental Biotechnology at the Biodesign Institute, and his team of researchers are developing microbial fuel cells (MFC) that can oxidize organic pollutants and create electricity from pollution.


Bacteria can ensure clean water say researchers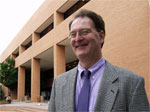 (10/24/2006) Water is shaping up to be one of the most critical problems facing humanity. With water consumption far outstripping population growth rates due to surging industrial and agricultural demand, the World Bank estimates that 40 percent of the world's population -- more than 2.5 billion people -- are enduring some form of water scarcity. In China, where massive river relocation projects to shift water from the south to the dry north are under consideration, an official government survey found that some 300 million Chinese drink unsafe water tainted by chemicals and other contaminants, while 90% of China's cities have polluted ground water. Elsewhere, development experts say that access to reliable, safe and affordable water is key to poverty alleviation efforts and that addressing declining groundwater supplies and water pollution is be critical to raising the quality of life in poor regions.


Hospitals go green

(10/04/2006) Some hospitals are going "green" in an effort to cut pollution and toxic emissions that hurt the health of patients and surrounding communities according to an article in today's issue of The Wall Street Journal.


Shift from hard drives to flash may have environmental benefits

(08/29/2006) A leading technology research group says flash, or solid state memory drives may soon replace the standard hard drives in laptops. Over the past few years, flash memory technology has been claiming an increasingly sizeable share of the market, particularly in the form of USB drives. According to the Gartner Group, the NAND flash market has grown from 1.56 billion in 200 to 11.42 billion in 2005, with even higher projections for the next two years. This summer, Samsung set a new bar by releasing computers that utilize flash memory storage, negating the need for traditional magnetic disk media. The implications of a shift for laptops are significant for a number of reasons including changing performance demand, market trends and investment opportunities. Unconsidered at this point, but nonetheless compelling, is the possible environmental impact of such a transition.



Page 1 | Page 2